It seems like it was only yesterday when we sat down with the president on Waterside District to talk about the project, and he wouldn't give me an opening date then. Guess what? Today is the day! Waterside District will be opening its doors at 4:00 p.m. on Thursday, May 4. Guests are invited to explore and enjoy the many dining options available beginning at 4:00 p.m., as Waterside gets ready to host their first concert with country music star Michael Ray.
The majority of restaurants and dining options will be open and ready to serve guests: The Market, Blue Moon TapHouse, PBR Norfolk, Guy Fieri's Smokehouse, Harbor Club and The Fudgery will all be open. There are some projects that are opening after Grand Opening, including Stripers Waterside (opening fall 2017) and Chipotle (opening summer 2017).
Guy Fieri brought the red Camero to Norfolk to personally train the staff of his restaurant Guy Fieri's Smokehouse. He also hosted a private dinner where a select 16 people got the opportunity to try out the food and hear more about the menu from Guy. I watched a little on the Waterside District Instagram Story, and all I know they are not boiling the ribs, and is there is a burger with mac & cheese on it. Really, what else is there to know?!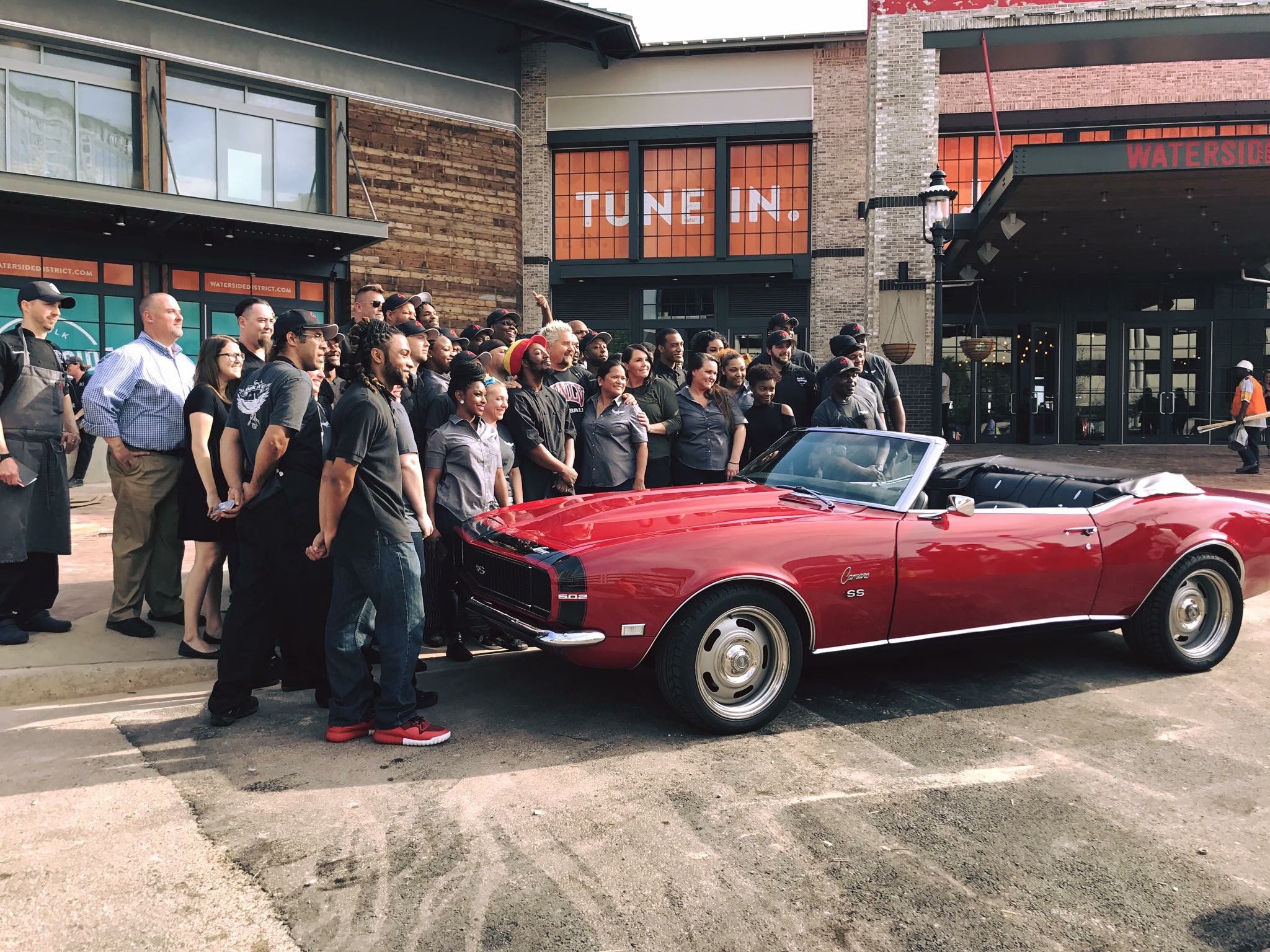 There will be many activities and events taking place May 4 – 7, including Cinco de Mayo fun, contests and giveaways, a Yacht Rock concert, a chance to meet professional bull riders at PBR Norfolk, Family Fun Streetmosphere and more! For a complete list of activities open to the public, visit: www.watersidedistrict.com/grandopening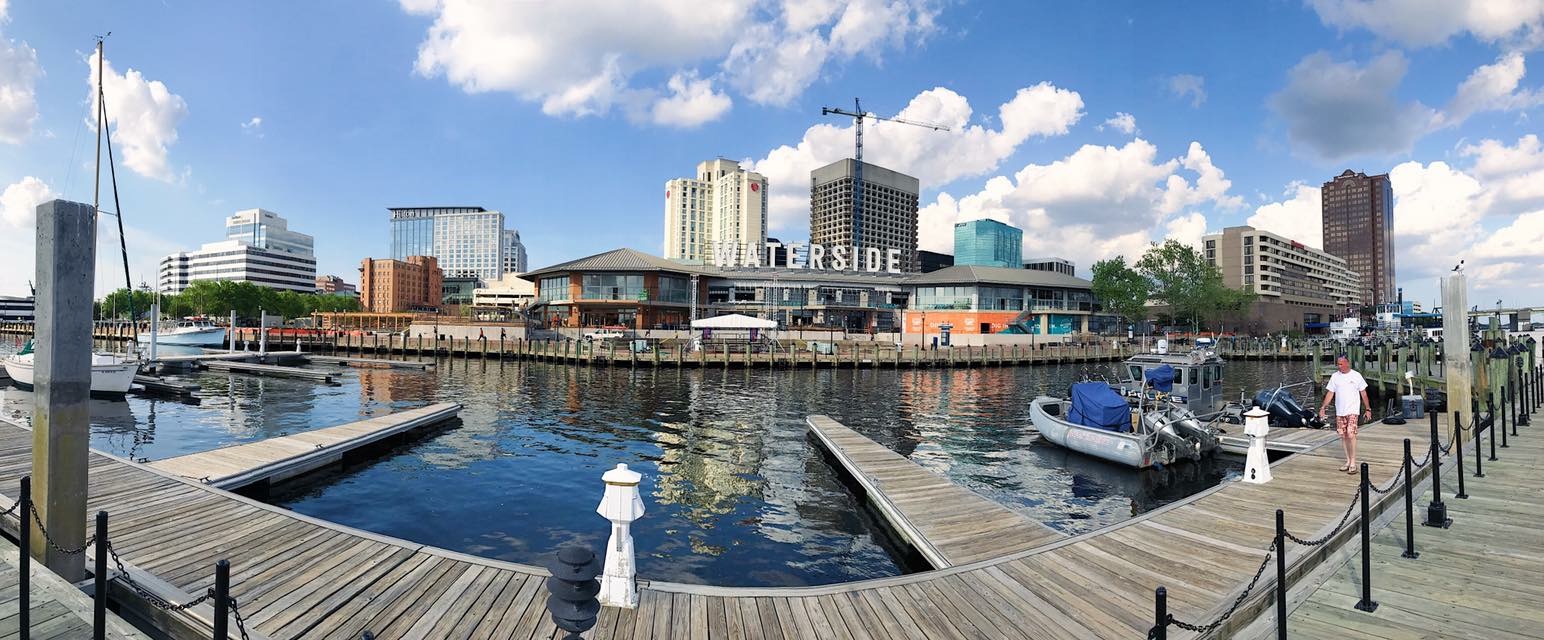 Hours of Operation
Waterside District will be open all year long, day and night, and offer activities for everyone. For more information and a daily look at hours of operation, please visit: http://watersidedistrict.com/info/hours-parking/
Parking Information
Parking is available at nearby Norfolk parking decks, including the Waterside parking garage. The cost is $1.50 hour, and the City usually offers a flat cash only rate of $5/day during special events. Valet parking is also an option. Valet parking is located in front of the Waterside Street side of The Market entrance. Valet pricing is $7 on Sunday through Thursday, and $15 on Friday and Saturday. A nice option if you're going to be at Waterside District all day for an event.
Grand Opening Ceremony and Celebration
Thursday, May 11, beginning at 11:00 a.m. | Grand Opening Ceremony at 5:00 p.m.
Everyone is invited to the official grand opening ceremony at 5:00 p.m. as special guests from The Cordish Companies, Waterside District, and the City of Norfolk take the stage to celebrate the grand opening. There will be a designated place for media to spend time with our special guests — including David Cordish and Mayor Alexander. I'll be bringing you all the behind the scenes throughout the weekend so stay tuned to my Instagram Stories and Snapchat @naturallyglamtv.