This post was sponsored by Versona Accessories.
This past Saturday, I was able to visit the latest Versona Accessories store opening right in my hometown of Newport News, VA.  I couldn't wait to see what they had to offer since they had sent me a special invite to stop by the store and share all the accessory goodness with the Naturally Glam Fam.  And of course, you know I had to check it out for you all!
I teamed up with fellow fashion blogger Tiana of Natural Allure Memoirs to take Versona Accessories for a spin, and we were not disappointed.  When we first walked in the door, I immediately was drawn in by the bright lights and organized displays.  We were also greeted by staff who welcomed us to the store.  The staff was available, but not stalkerish, which no one likes.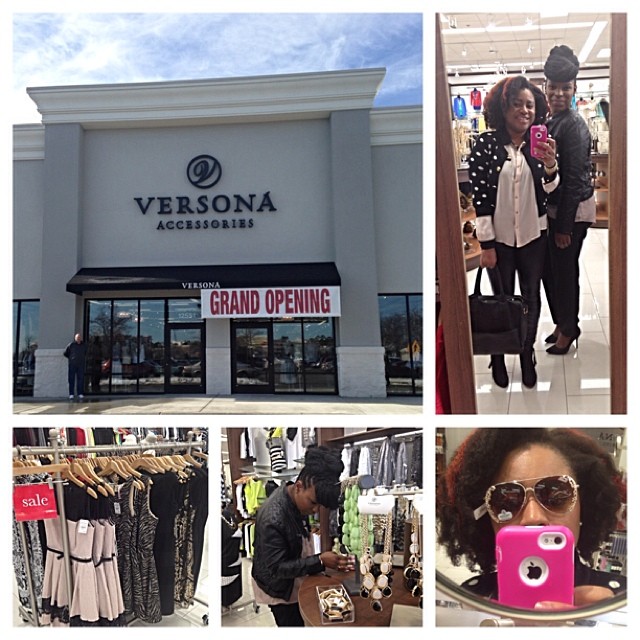 We were impressed by the variety, quality and affordability of the pieces in the store.  Not only did they have accessories like jewelry and handbags, but clothing and shoes were also available for purchase.  I didn't see anything in the store over $49.99.  You could literally find an entire outfit, head to toe, right there in Versona!  They will definitely be a go-to for me, so if you have a Versona Accessories store in your area you really should go.  
I received compensation in exchange for writing this post and hosting this giveaway.  Although this post is sponsored, all opinions are my own.