After having the same living room furniture since 2012, Mr. Blakes figured it was time for a change. For the last few years, Mr. Blakes asked for a new sofa with a chase. But not just any sofa – a RED sofa. I thought, what in the world am I going to do decor-wise with a huge red sofa. For months, the living room looked empty besides that sofa because I just couldn't figure out how to work around a red sofa.
Then I decided to just take everything out of the space, and start from scratch. Once the room was decluttered, I could really start seeing how to style the living room decor and work around this red sofa. I hesitate to say this is the finished look – but for now, I think it's pretty much complete.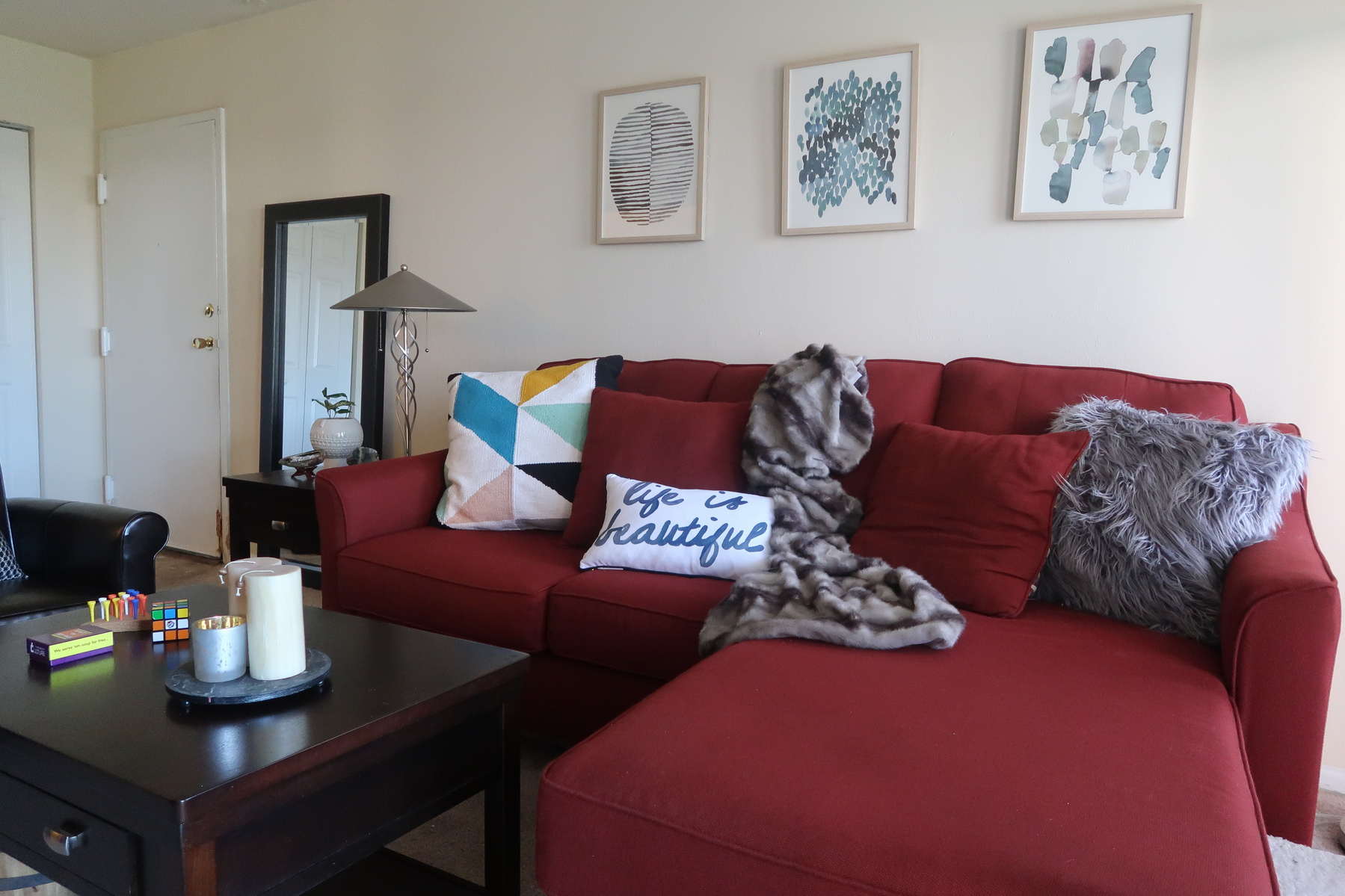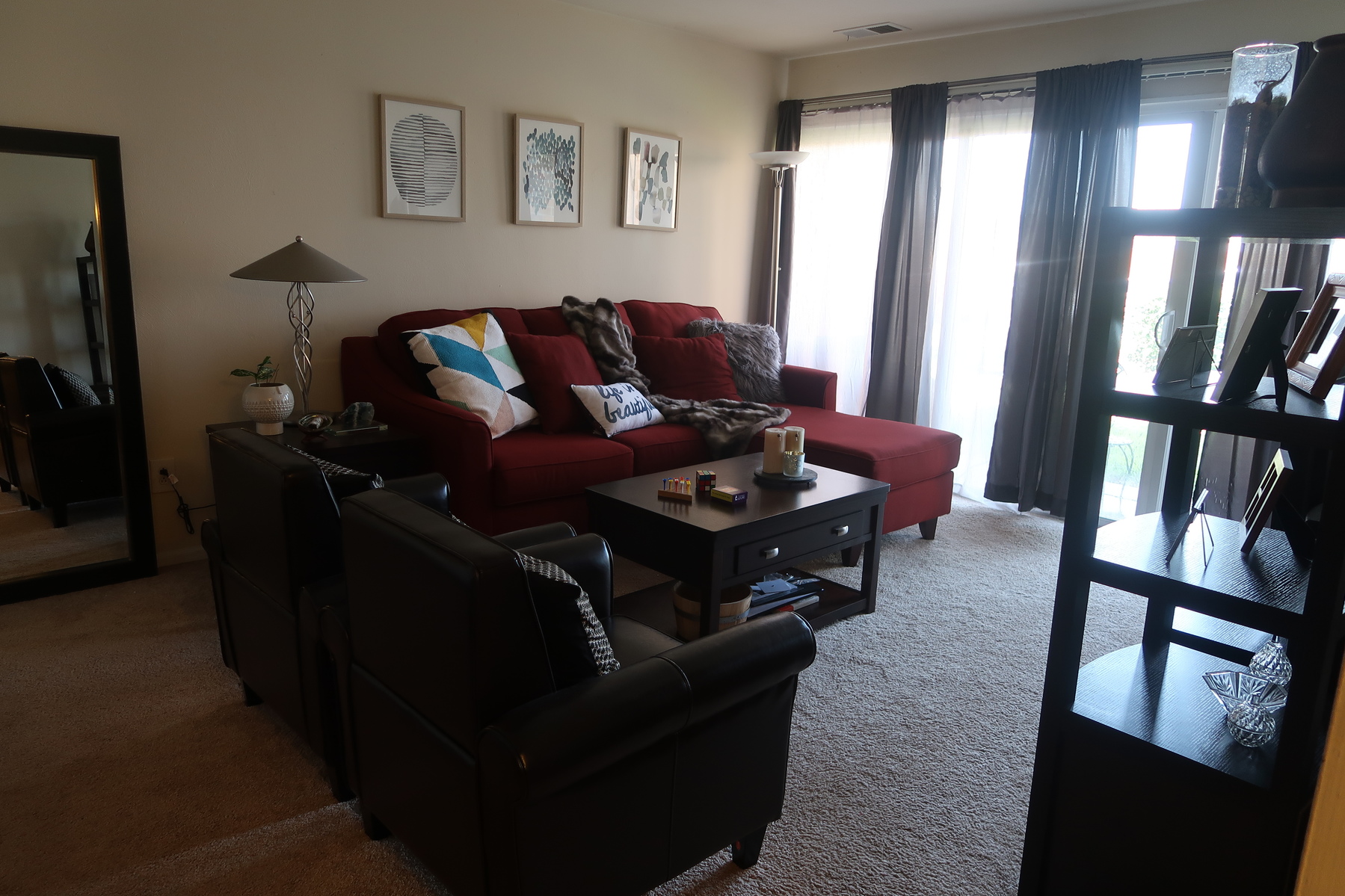 Now that the space is complete (for the most part), I can share more about how we got here and what I learned. Here are the 3 ways that I was able to work around this red sofa to style the space that you can apply when styling your own space.
Treat Red Sofa as a Neutral
Just like with personal styling, you can totally treat a piece that is solid red as a neutral. So I tried the red sofa as a neutral, and build a color scheme that sorta had nothing to do with the red sofa at all. I decided to focus on another focus color – a greyish blue/teal color, which you see in the artwork. This artwork set came from Target, and featured the focus color but subtly introduces other colors as well that I could play off of like the grey. I also wanted a mustard gold color as another accent color since I saw these two colors combined often and liked the look. No of this has a thing to do with the sofa being red, because I'm treating it as a neutral.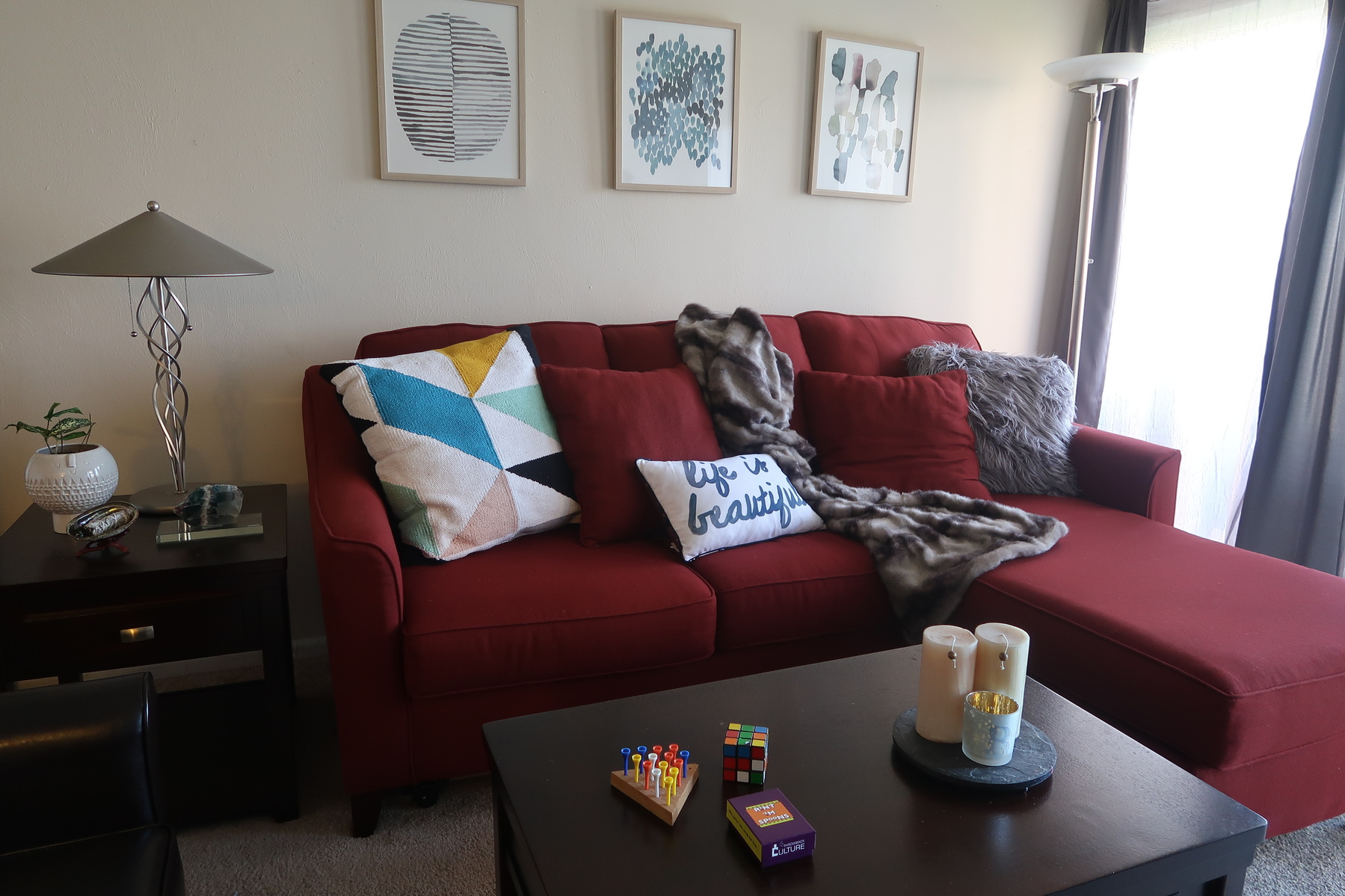 Think Textures, Not Just Prints
This is another personal style principle that applies to home decor. I found pillows that not only had print, but also had texture even though they were a solid color. I felt this worked best because it added interest but not the visual clutter that prints might give. We don't like matching anything really, so only the two pillows in the armchairs have the same print. I also love how the artwork each have a different print, but they don't match – they just 'go' together. Instead of picking pieces with more patterns, I went with more texture, which came in with the grey fur throw and pillow. Even the 'life is beautiful' pillow is void of a pattern, and the other side of the pillow is sequin so that adds a lot of sheen and texture.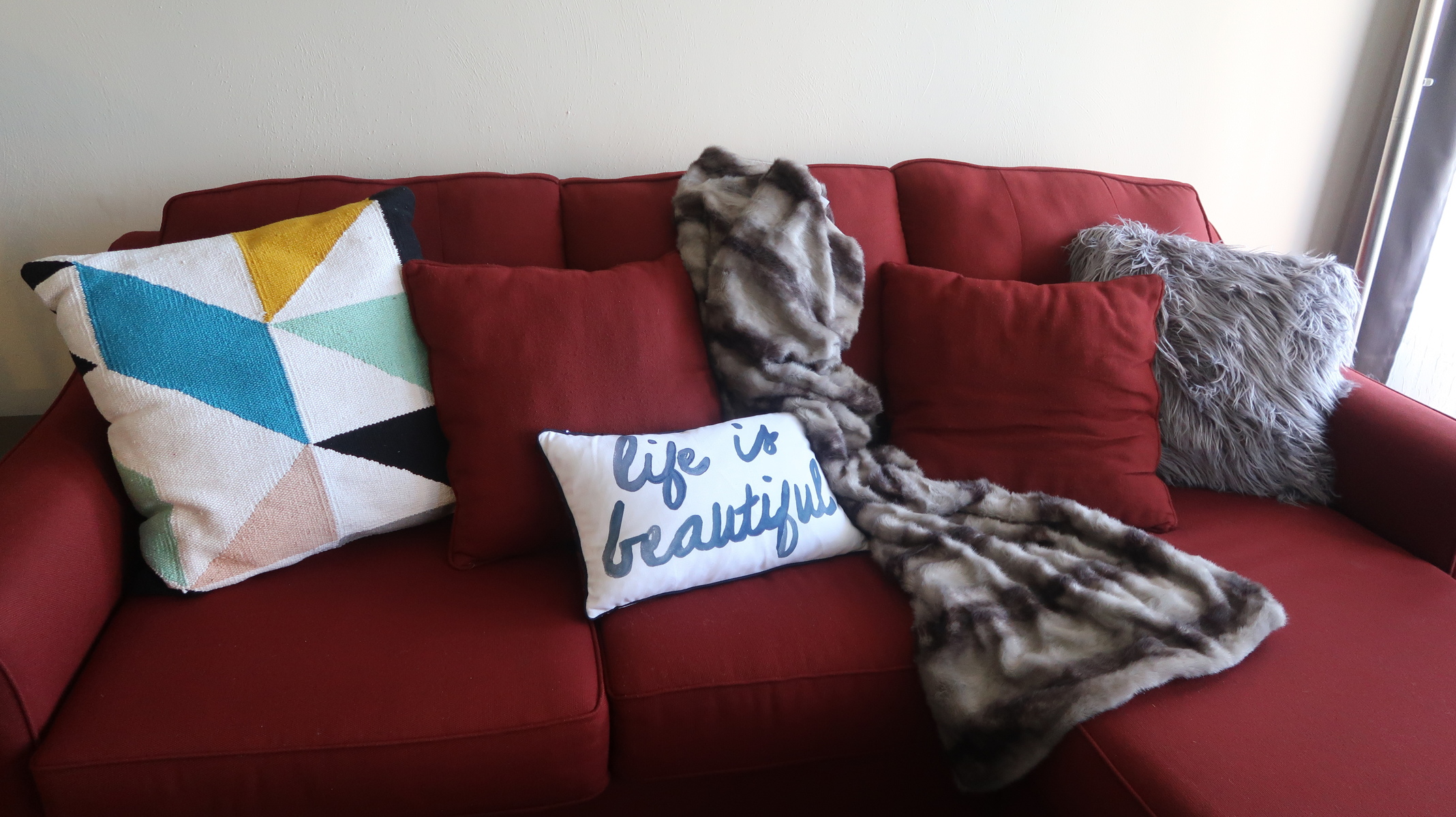 Now lets get into these pillow covers from Reflektion Design. I received these pillow covers complimentary from Reflektion Design to use in my living room makeover that I would be sharing here on the blog. Pillow covers are a great way to change the look of a room without having to get all new pillows. These Sophisticate Wax Print Ankara/African print pillow covers were a way for use to add the African feel that our previous decor and artwork had in a more modern way. They have so many prints to choose from, so I sent in pictures of what I already had and they recommended this print. The black, white, and gold print tied in perfectly to the pillow on the sofa that also had these colors. But by putting them on the arm chairs, the prints don't clash at all.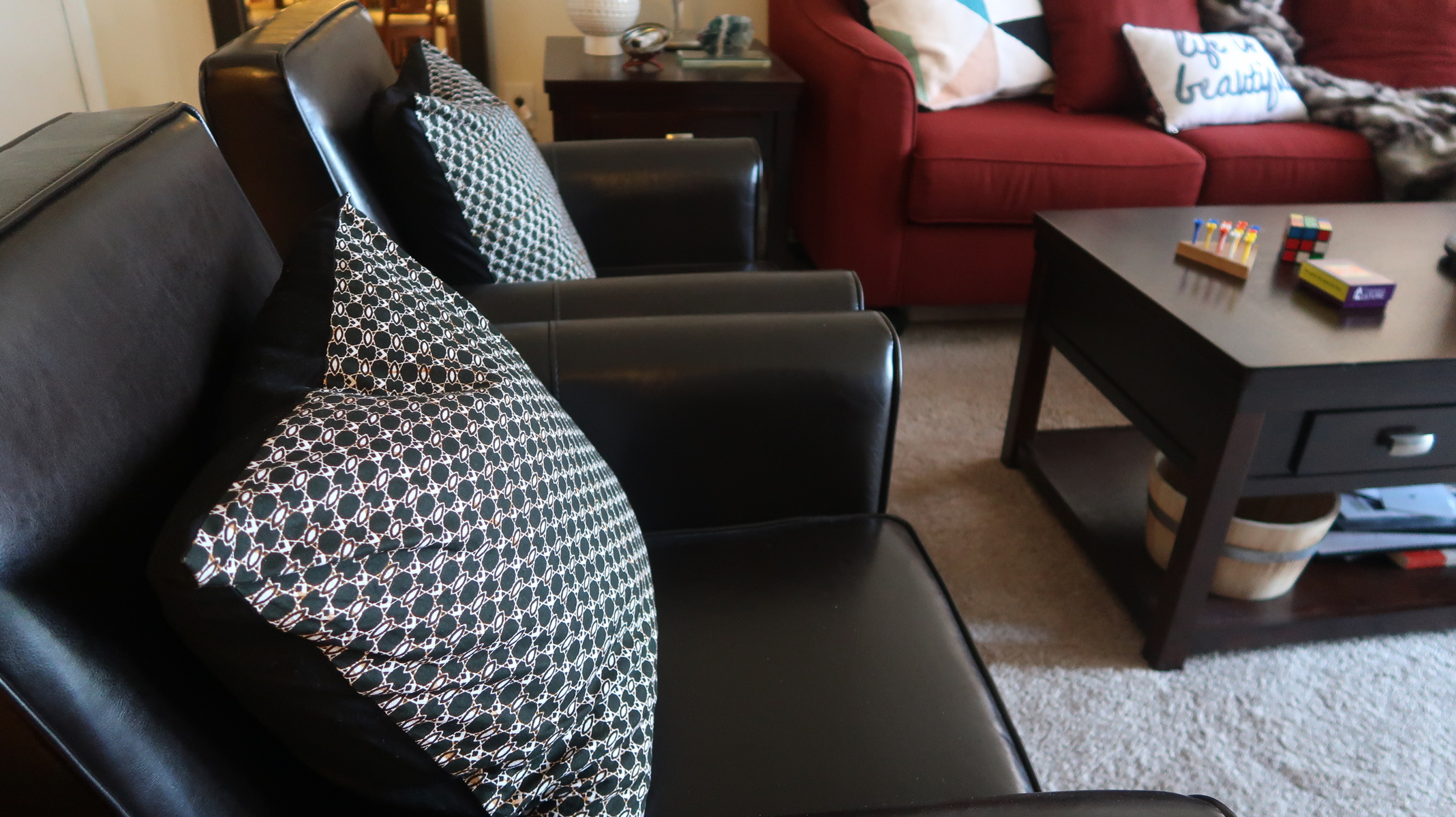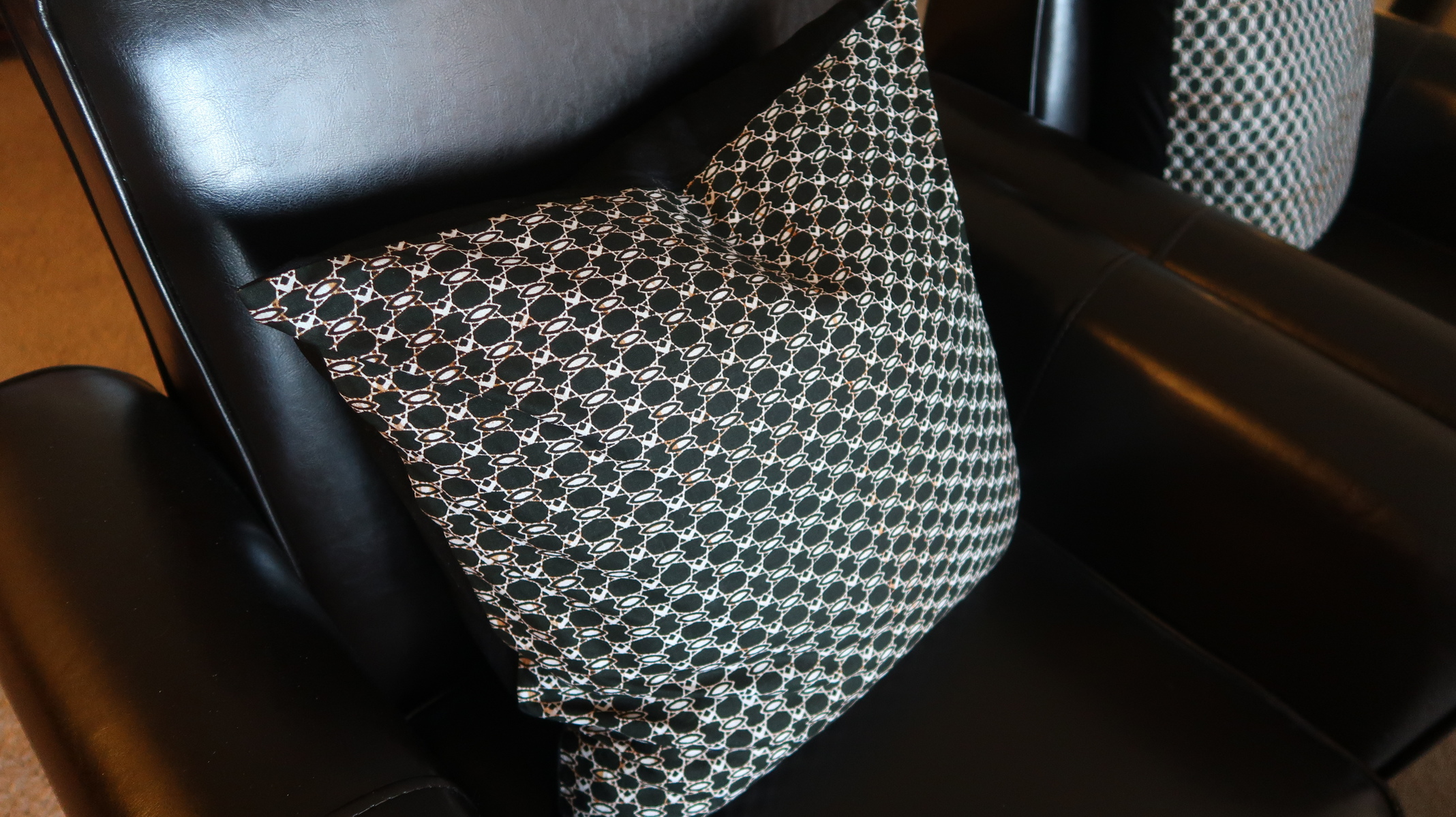 Add the New to the Old
I mentioned earlier that I decluttered the space before I started this process. But that doesn't mean you have to get rid of every piece you had before. Before you put something back, just ask yourself these questions: Does this bring me joy? Does this style fit into my personal decor style? Does this fit into the space's decor style? If it doesn't, let it go or relocate it to another space. If it does, then put in back in the space.
A lot of things we previously had before deciding to redecorate are still in the living room, but several things are not. We kept the pillows that came with the red sofa, but simply turned them around so the side with the pattern does not show – only the solid red. We never liked the pattern anyway, so this worked perfectly.
We also kept the lighting fixtures, candles and candleware, planters, and the fur throw. We did have a small end table by the door that was functional for storage but didn't match the room, and we just relocated it to another room where it would work better.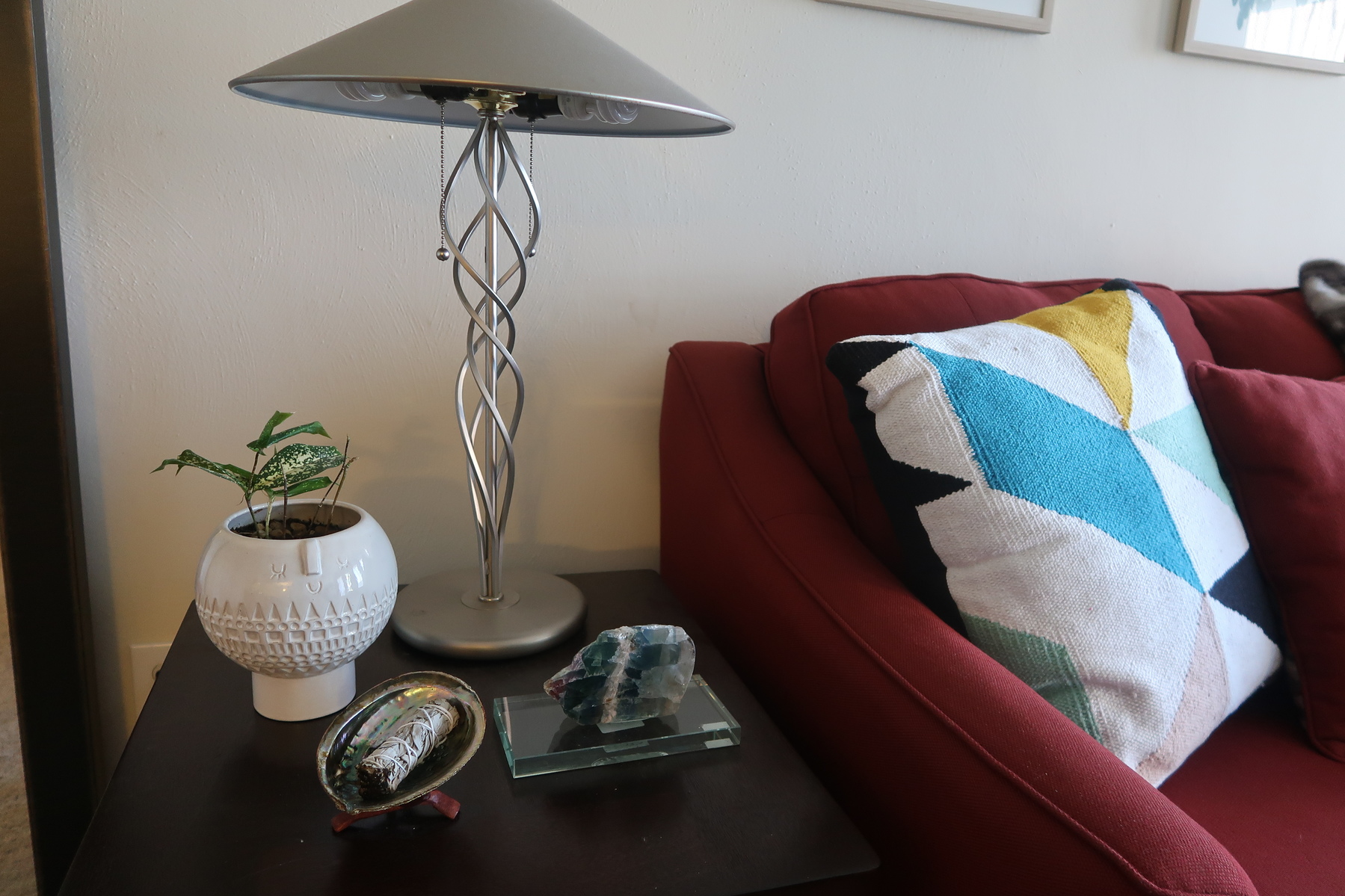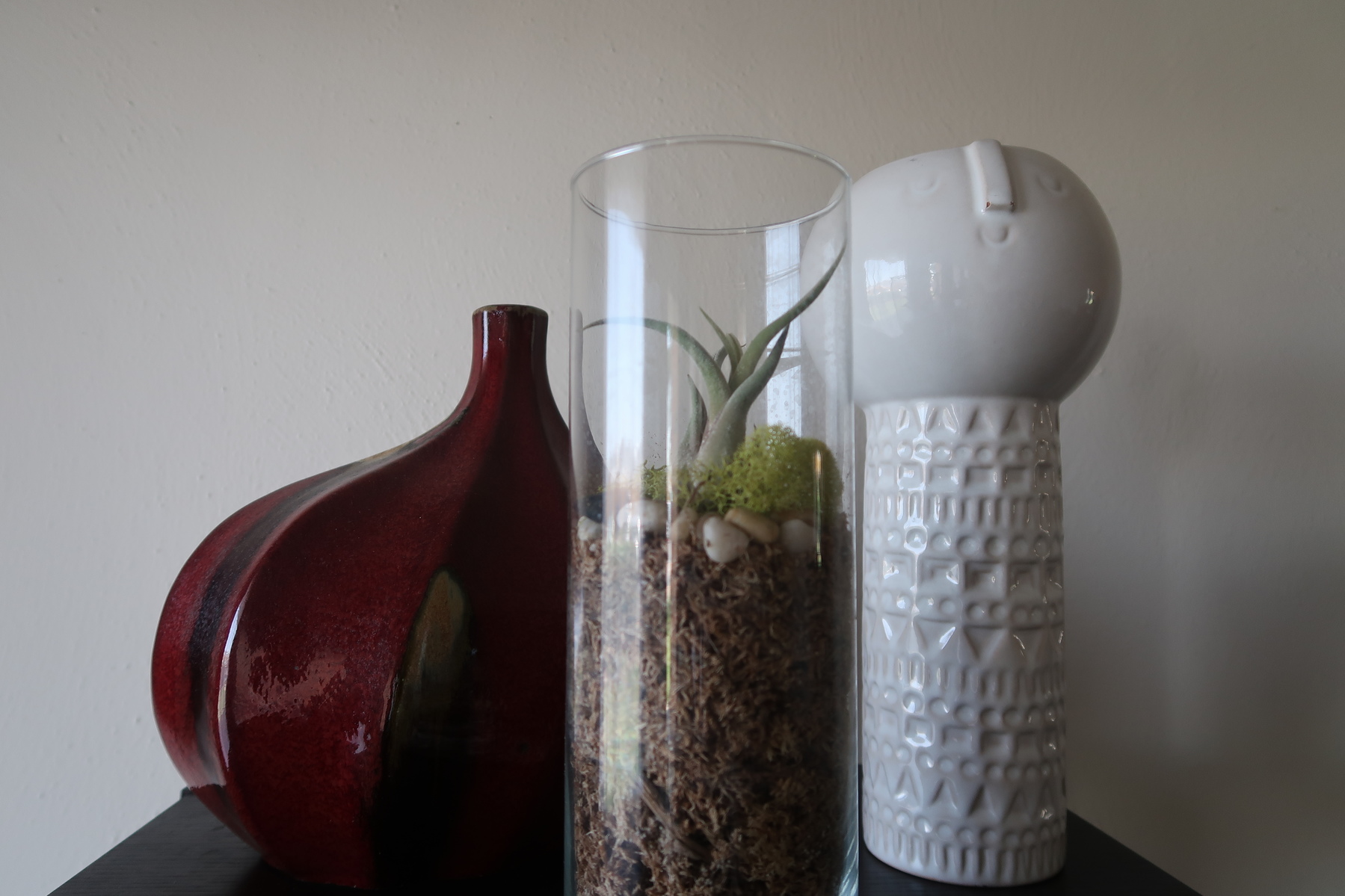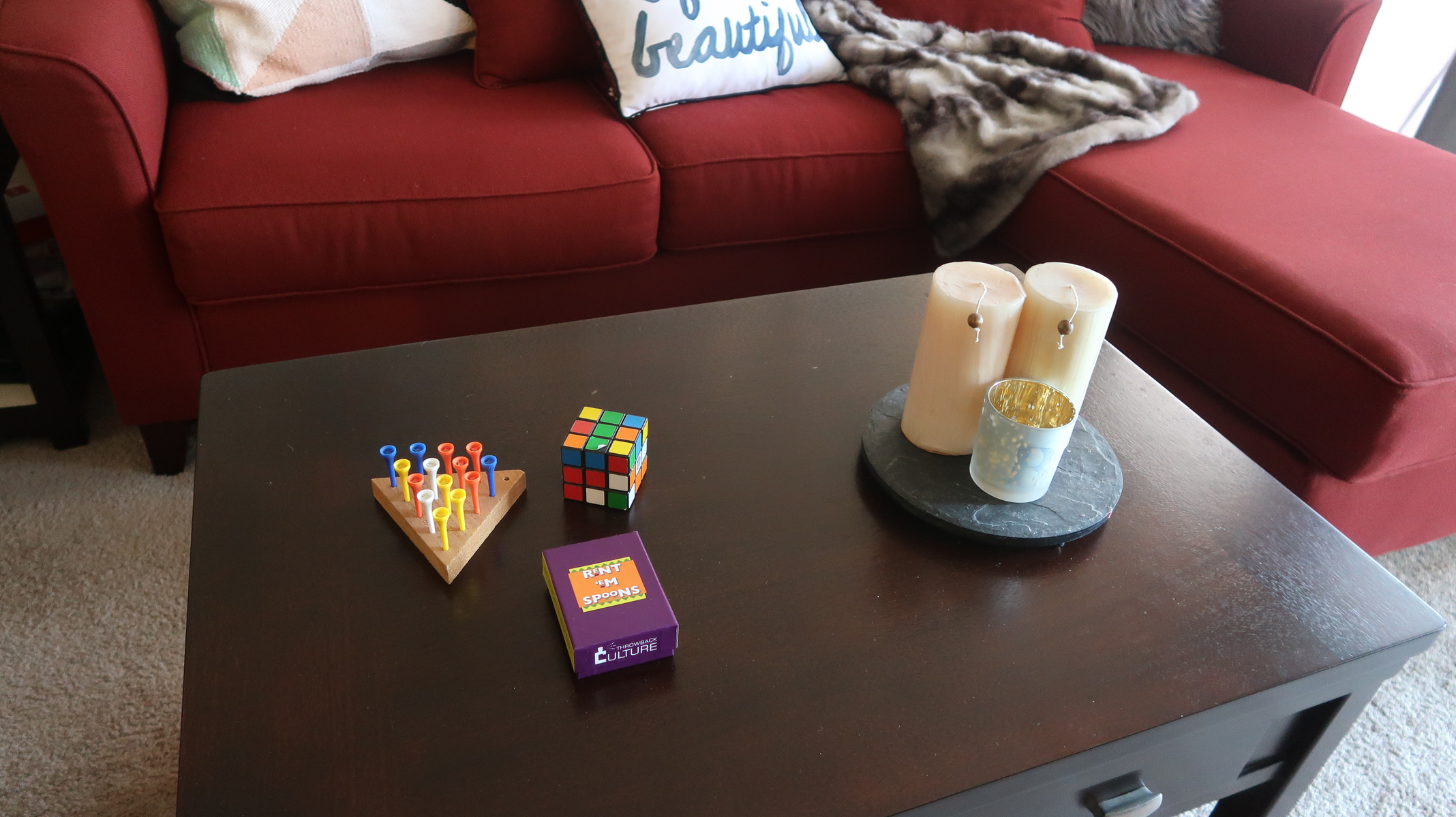 We also kept the pillows we had previously in the arm chairs, and just covered them with the Reflektion Design pillow covers because the print the original pillows had just doesn't fit into the space's decor style.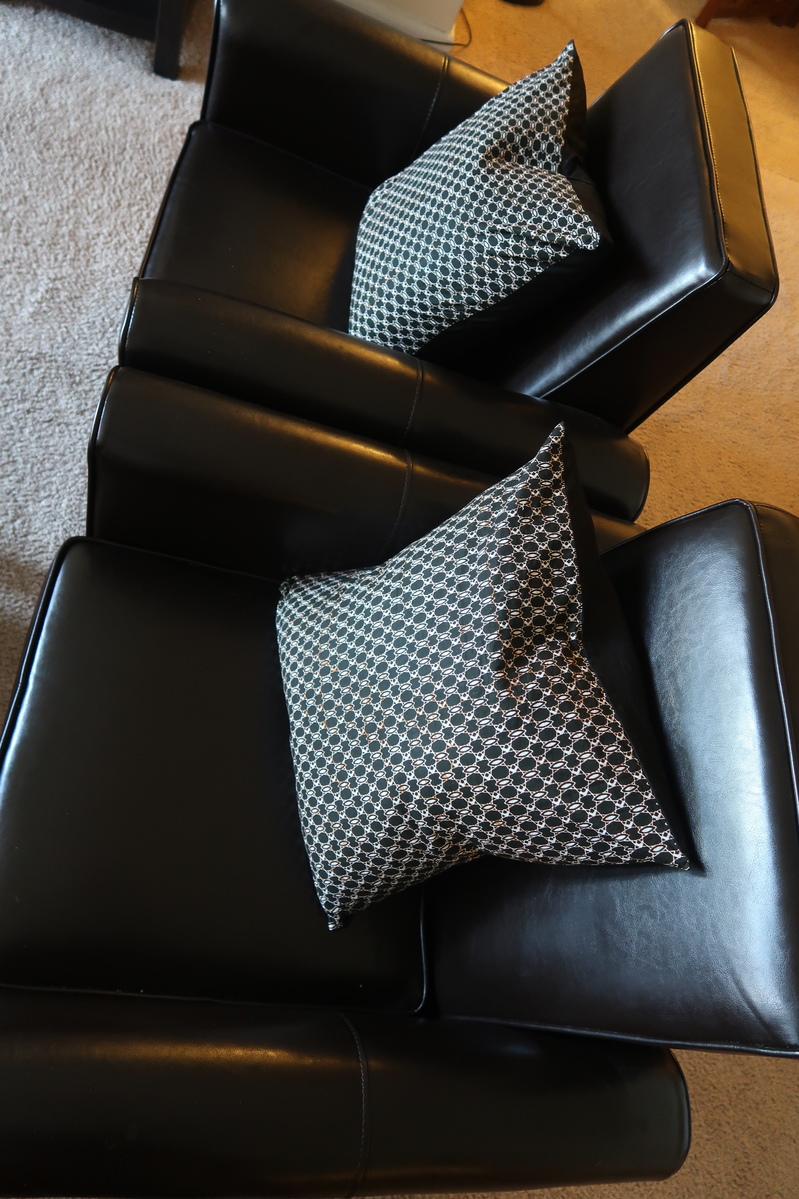 I absolutely love how this space is coming together! Mr. Blakes hasn't said anything or asked any questions, which means he likes it. I'm not sure if it's completely done yet, or if I'll add more. If I do, I'll share it with you all.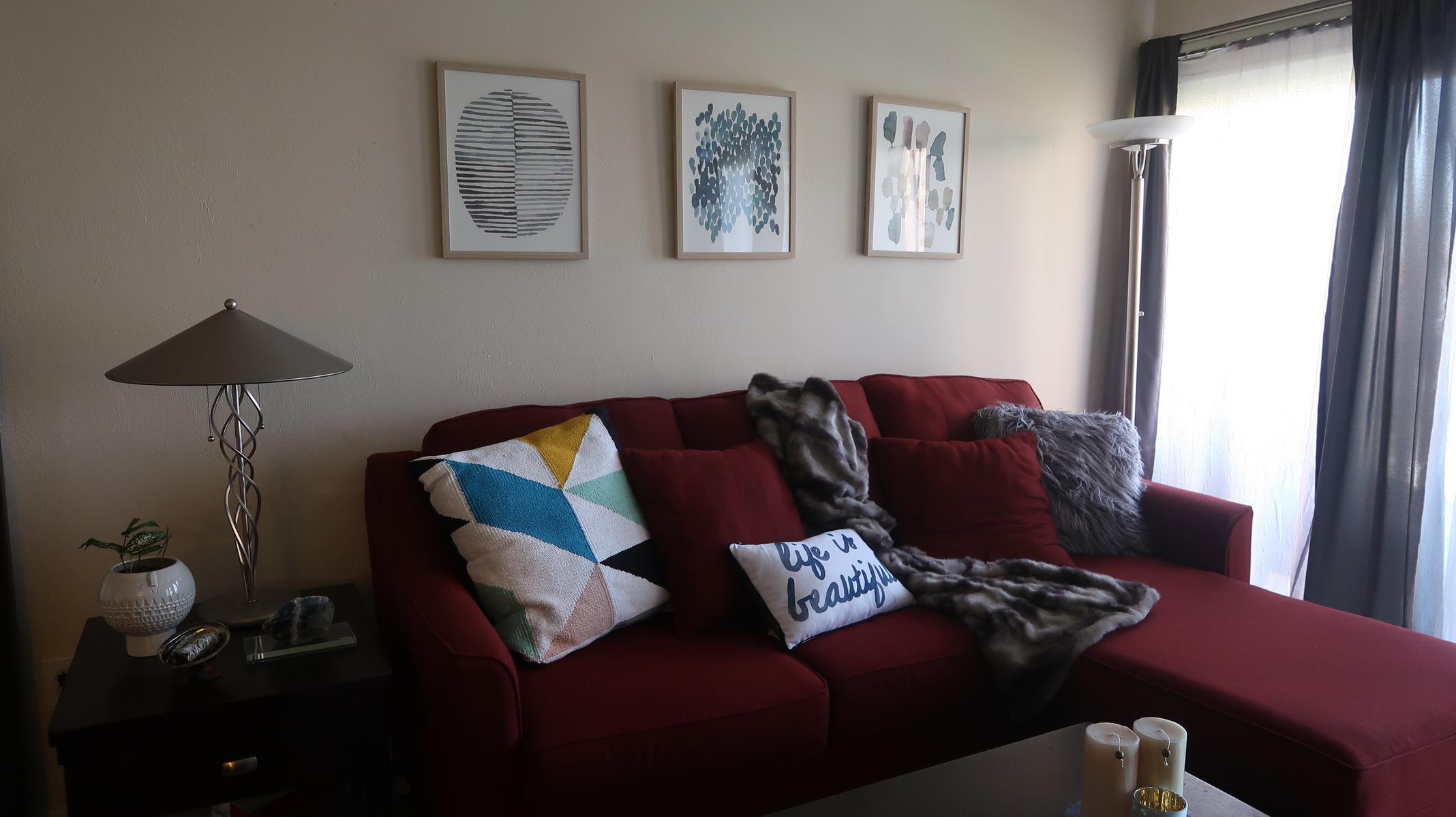 Also, I'm working on redoing our 2nd bedroom which we use as a home office/studio space. I also received some pillow covers from Reflektion Design for that space as well, and I can't wait to share that room reveal with you all. I hope these home decor tips were helpful, and even if your sofa is another bold color besides red, these tips would apply.
Tell me what do you think of how I worked around this red sofa to style our living room!