This shop has been compensated by Collective Bias, Inc. and the Coca-Cola Company. All opinions are mine alone. #IcedDunkinOnTheGo #CollectiveBias
As a card carrying member of the Night Owl Club, I wake up in the morning with just enough time to brush my teeth, shower, get dressed and head out the door for work. That doesn't leave any time to prepare breakfast in the morning. Even something like a smoothie just takes minutes I do not have. I have discovered a couple of easy and simple protein packed breakfast options that you can prepare the night before, so I can just grab and go in the morning.
Even though I have a single cup coffee maker, I usually do not have time to make a cup of coffee either. Fortunately I can pick up my favorite flavors of Dunkin Donuts Iced Coffee ready-to-drink beverages from Farm Fresh. The bottled Dunkin' Donuts Iced Coffee beverages come in several flavors, using high-quality Arabica coffee blends with real milk and sugar.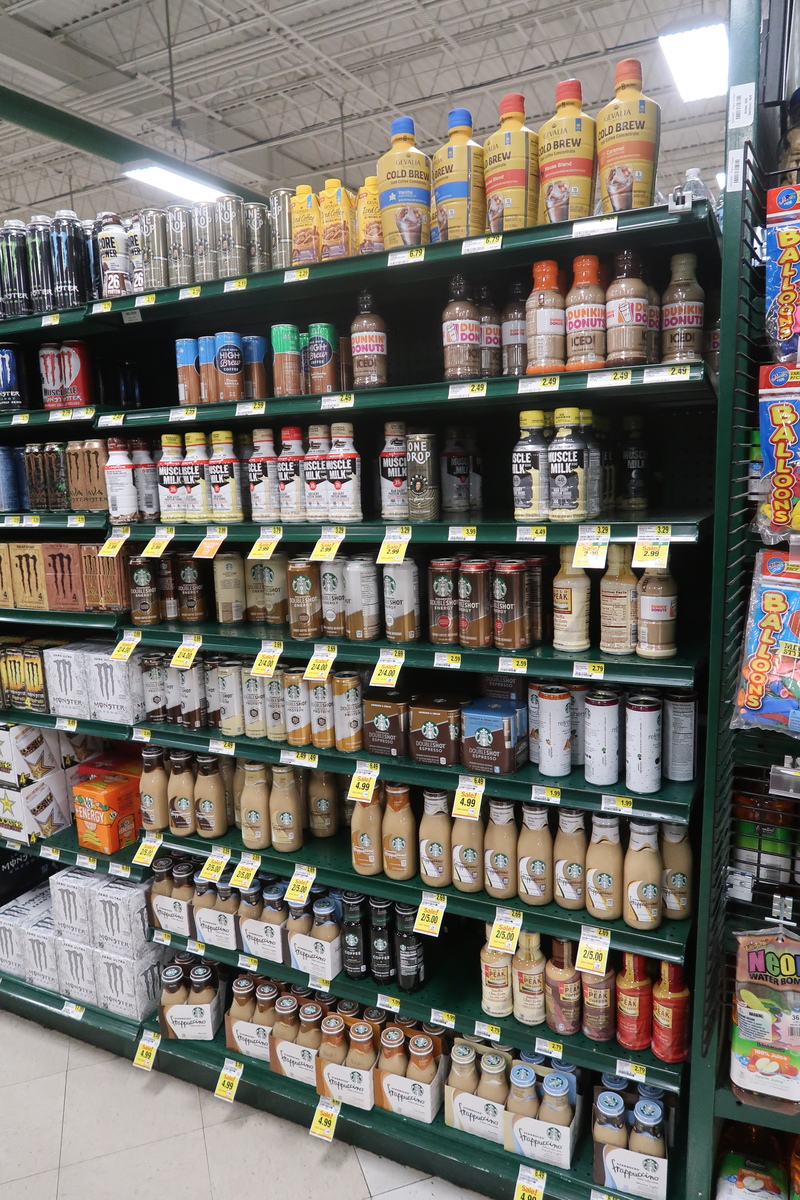 If you're one of the millions of Dunkin' Donuts lovers, no worries about the taste. They have the quality and great taste that you've come to expect from the brand's signature iced coffee served at its restaurants worldwide. Since these breakfast options are prepared in a mason jar, I can carry them in my hand along with my Dunkin Donuts Iced Coffee or drop them in my bag and keep it moving.
Option 1: Overnight Apple Cinnamon Oatmeal
Overnight oatmeal is hands down the best thing I've tried this year, solely because of the convenience. For this apple cinnamon overnight oatmeal, you only need a few ingredients: diced apples, cinnamon, uncooked oats, and high protein almond milk. I add a 1/2 cup of almond milk into a mason jar, then add 1/2 cup of oats. Top with the diced apples and a sprinkle of cinnamon, put the top on the jar, and pop in the refrigerator for at least 8 hours.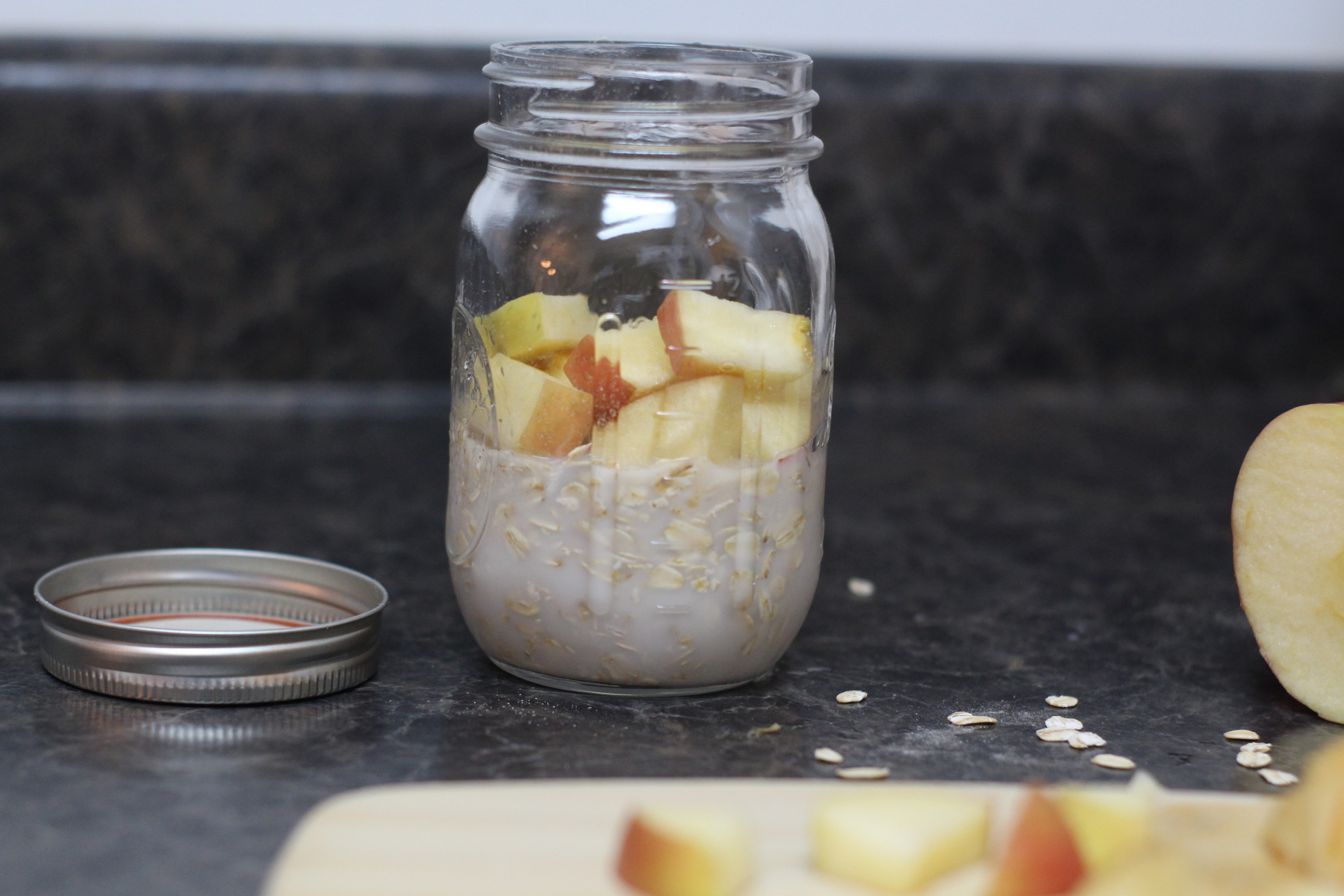 You can eat this cold, or pop in the microwave the next morning to warm it up. I put this in the microwave at work, and the entire office wanted to know what I was making! I thought the French Vanilla variety of Dunkin Donuts Iced Coffee would taste great with apple cinnamon oats, and I was able to get plenty of protein in for breakfast.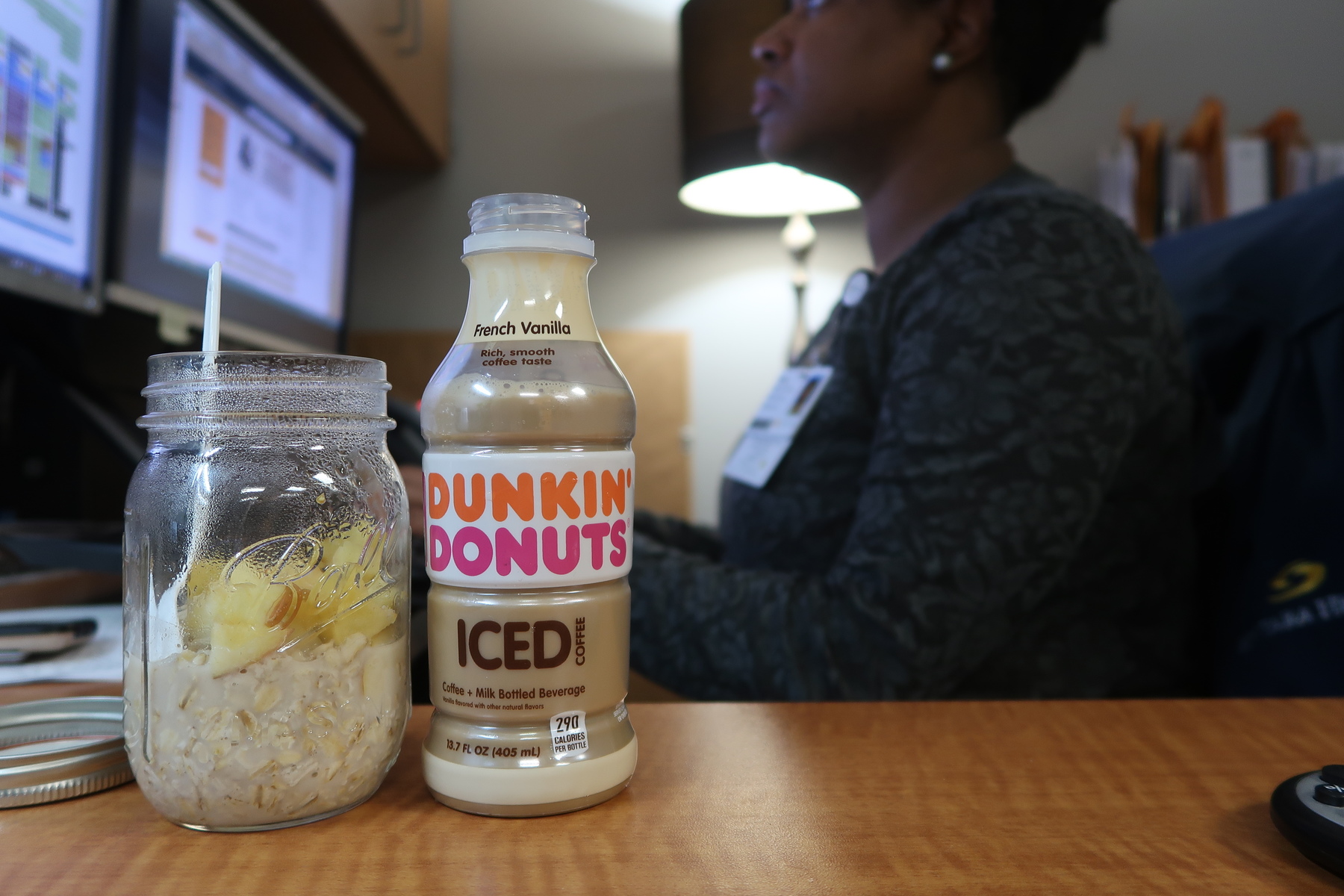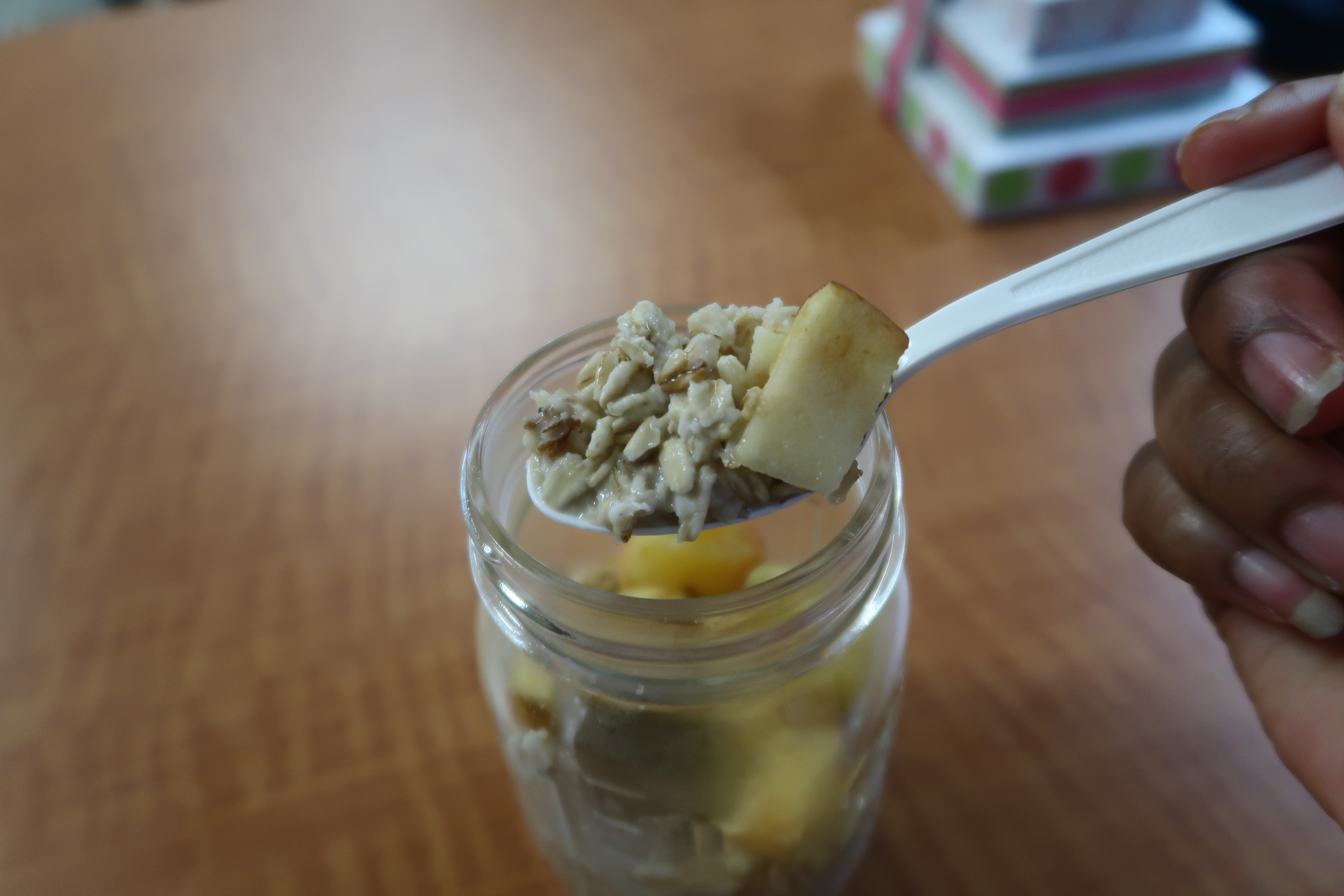 Option 2: Berry Banana Yogurt Parfait
Honestly, the main reason I love this breakfast option is the aesthetic. It looks so cool inside the mason jar with all the layers of colors. I picked up some of my favorite greek yogurt, a berry blend fruit cup in the produce section, and some banana nut granola. For me, it works better to get just a prepared fresh fruit blend instead of each fruit separately so I don't waste any. Just layer the yogurt and fruit, then top with granola – it's literally that simple.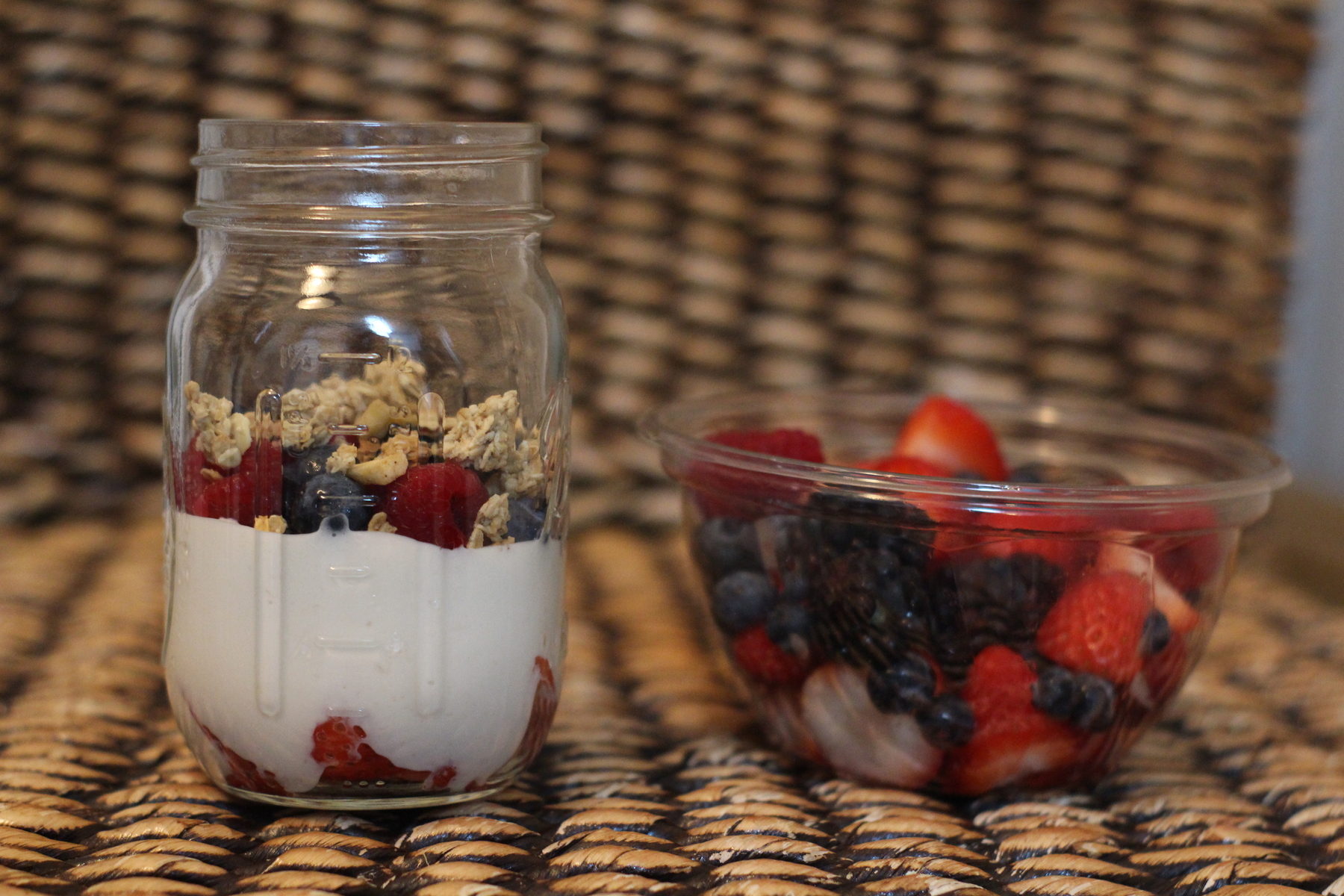 Pop it in the refrigerator, and it's all ready for you in the morning. I had an early morning flight to catch, and it was so convenient (and frugal) to bring this with me instead of spending money at the airport. The Mocha variety of Dunkin Donuts Iced Coffee was a great pair for this berry banana parfait, but you could just go with the Original Dunkin Donuts Iced Coffee flavor. Had a rough night or going to have a long morning? Try the Expresso Dunkin Donuts Iced Coffee.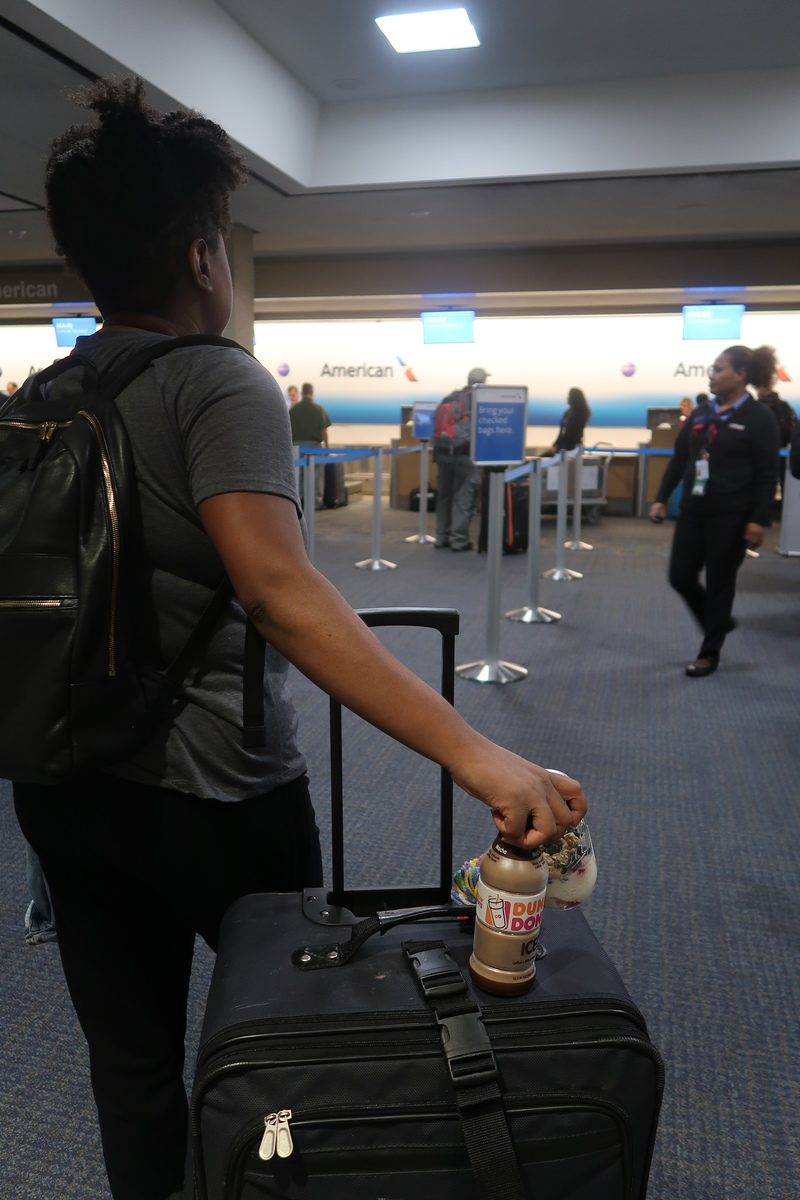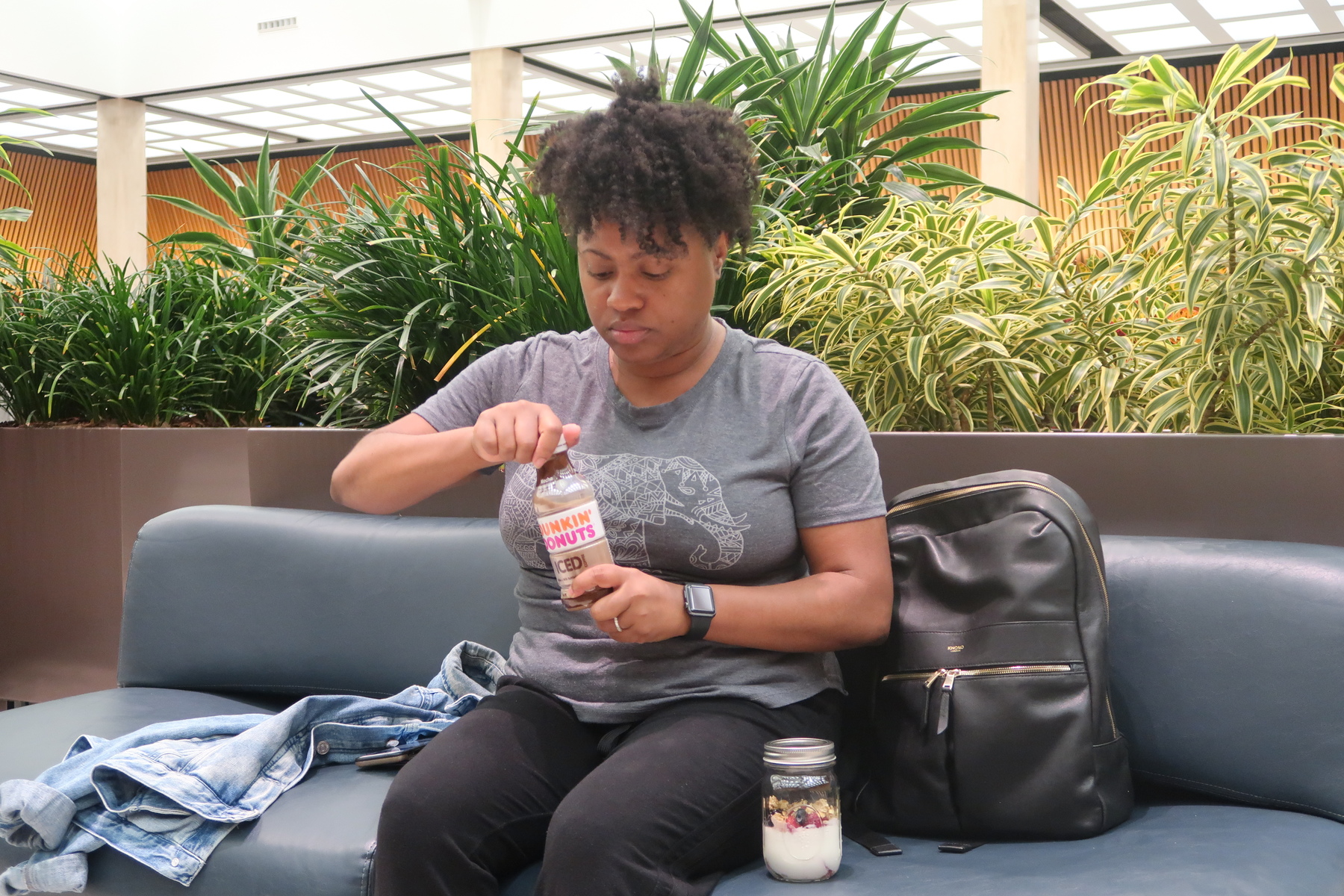 I'm always looking for options for breakfast when I can't sit down at the table. These two options are great go-to breakfast choices to try, and you can switch up the ingredients a ton of ways to incorporate your favorites. Pair these with Dunkin Donuts Iced Coffee for a perfect on-the-go solution for a convenient iced coffee fix. Be sure to try these easy and simple protein packed breakfast options and try one (or all) of these Dunkin Donuts Iced Coffee from the Farm Fresh and Cub Foods in your area!