Most Sundays, it's just Mr. Blakes and I – and NuNu – curled up on the couch watching football. This is our day to wind down and relax, and neither of us wants to do a ton of cooking. DIGIORNO is the perfect meal for a football party for two, four or more, because we know we'll have high quality eats without slaving over a hot stove or spending a ton of money ordering delivery pizza. It might start out just being us two, but once we let people know there's pizza, more people always end up showing up.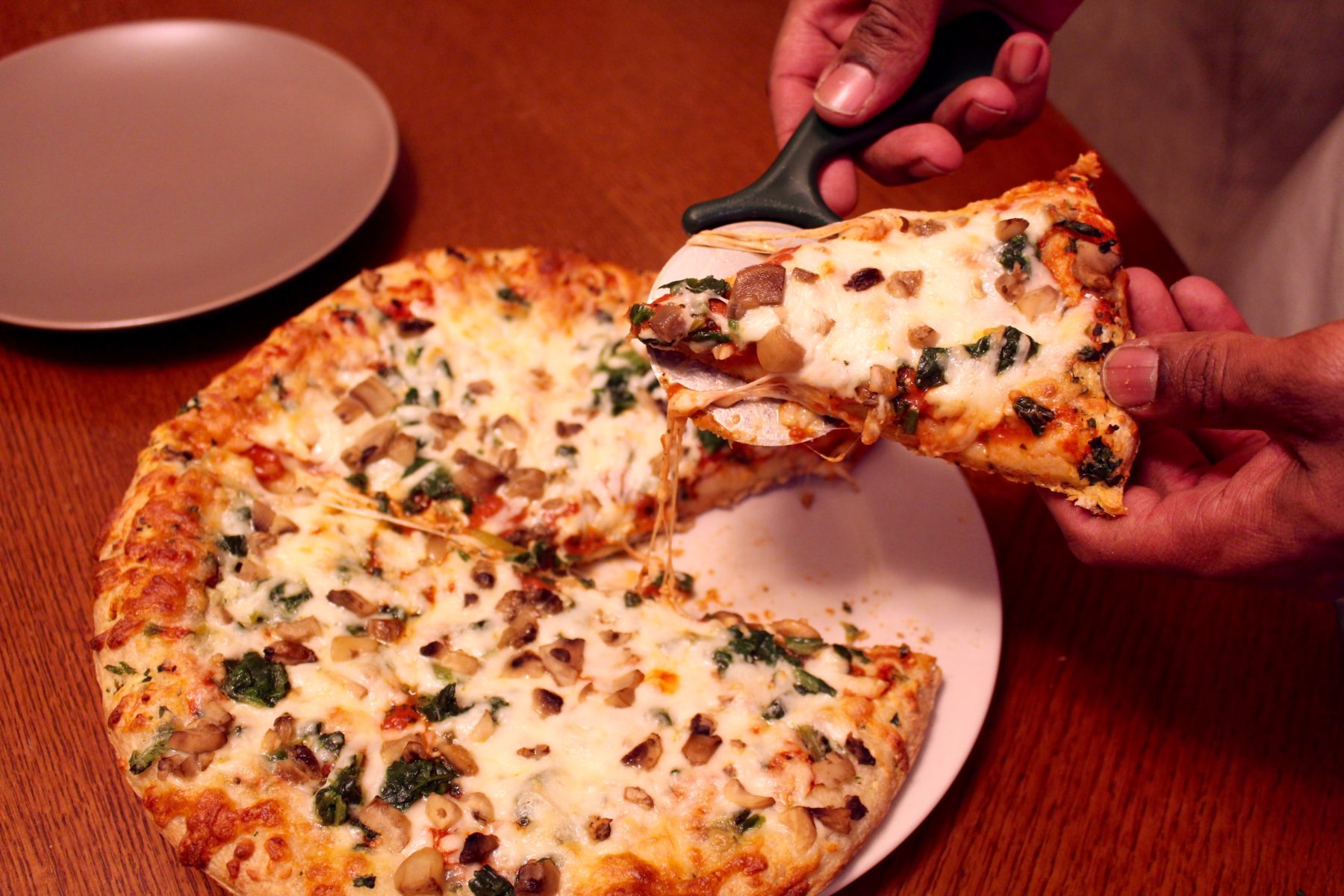 Growing up, I always enjoyed watching football with my dad even when I didn't understand what was happening on the field. It was the excitement in his eyes, the cheers of family and friends who would come over to watch games with him on Sunday, that I loved. Now with my own husband, my brother-in-laws, and our friends and family, we carry on those same fun times. Plus, I actually know what's going on during the game so I enjoy watching a good game myself. Even when I'm home alone, I love watching football!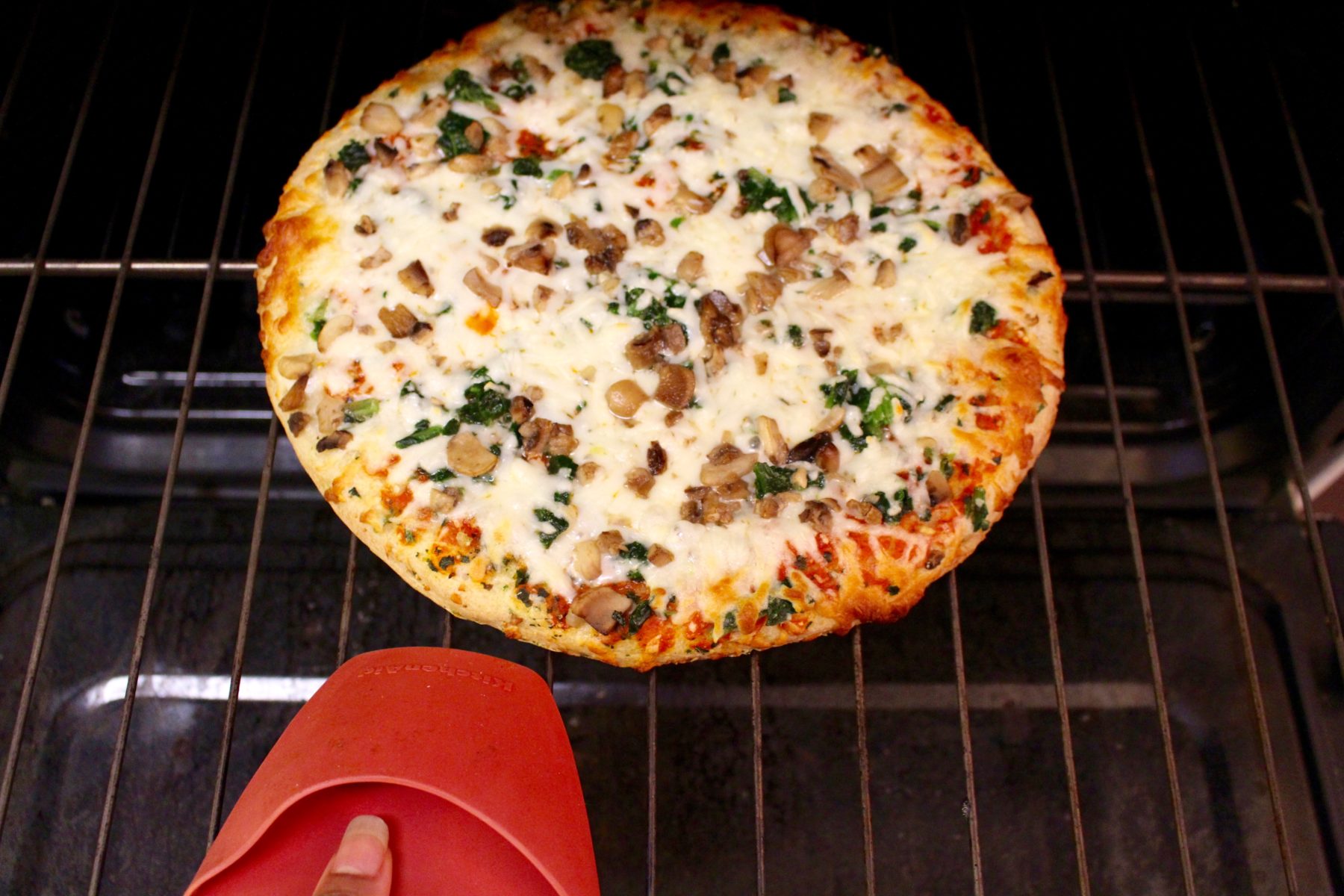 DIGIORNO® Original Rising Crust® pizza has a fresh-baked taste straight from your oven – so when you're hosting your crew on game day, you can be confident that you're making the right call by serving DIGIORNO. Intentionally crafted by the bakery experts at DIGIORNO, each pizza bakes up hot and fresh in your own oven so you can enjoy the moments with family and friends instead of being stuck in the kitchen. We decided on the DIGIORNO Spinach and Mushroom pizza since neither of us are pork eaters (with the exception of a random piece of bacon) and it came out of the oven ready to serve in about 20 minutes. The crust rises to perfection, the toppings are just right, and the aroma will have you and your guest (and your dog) drooling.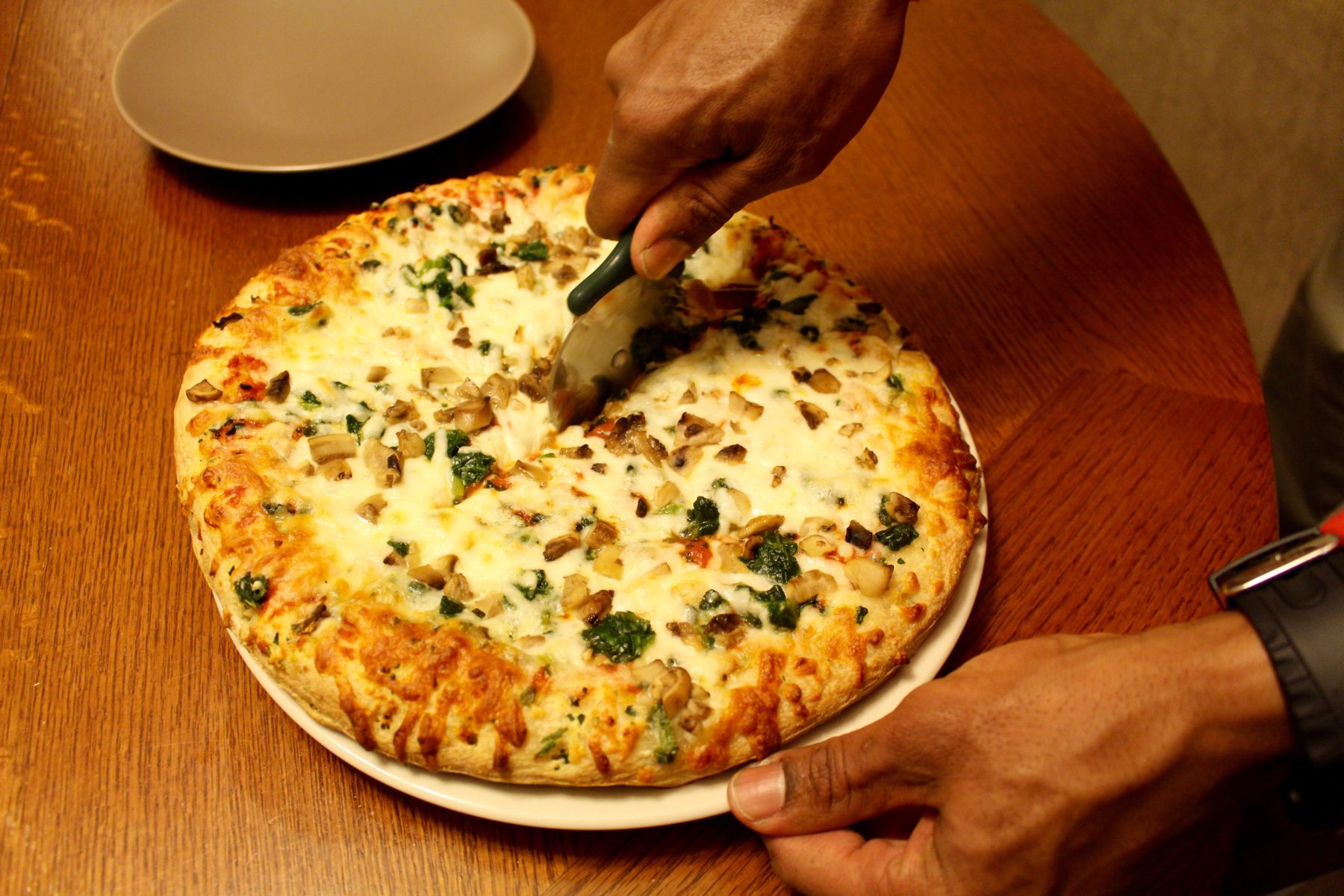 This pizza was so easy and quick to make, that even Mr. Blakes could handle this on his own.  You take it out of the package, put it in the oven, take it out about 20 minutes later, cut and serve. How much simpler can it get, really? Mr. Blakes had a harder time slicing the pizza with the pizza cutter than actually cooking the pizza. We really enjoyed this pizza, and this variety will be our go-to.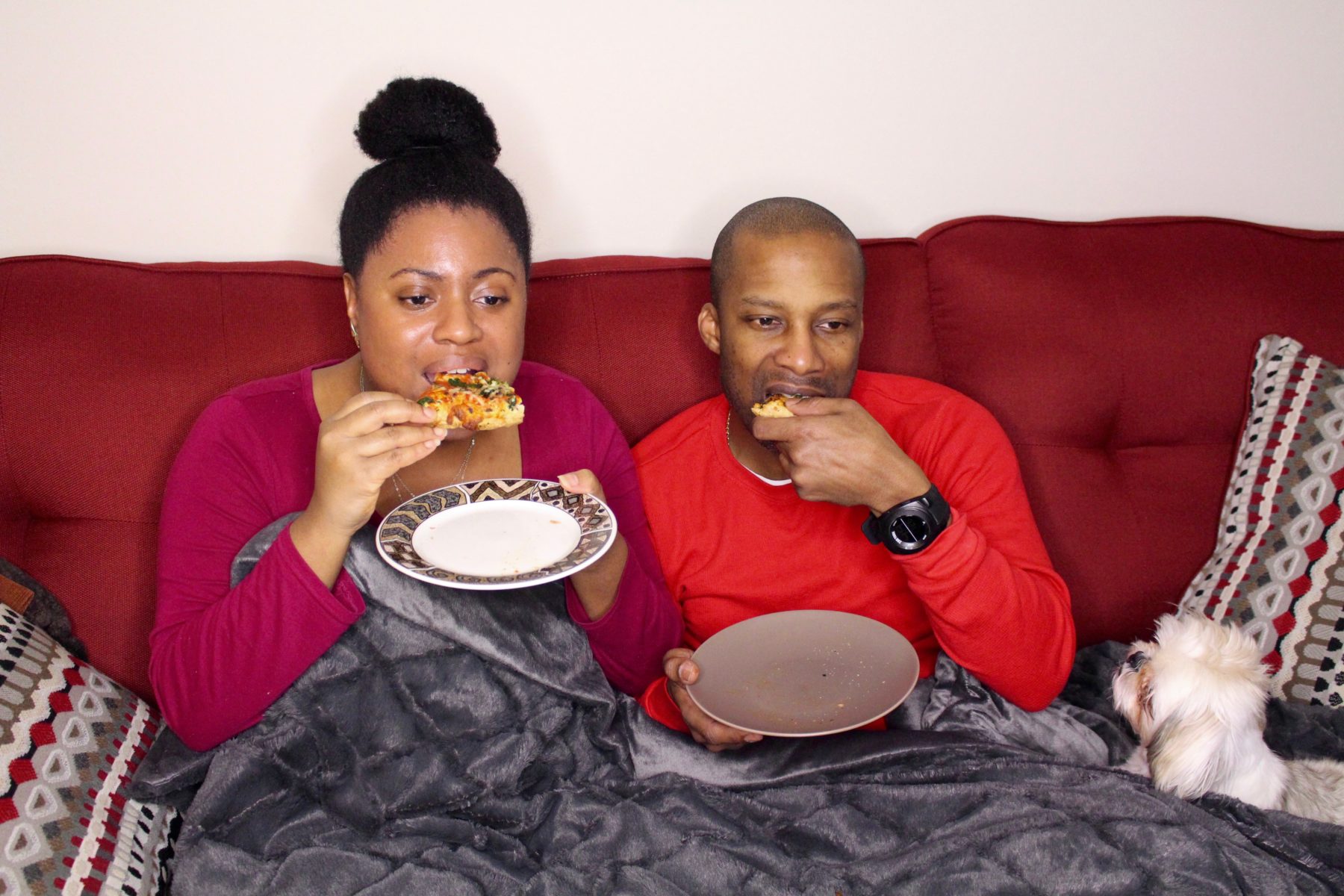 If football is in your plans for the weekend, pick up a DIGIORNO® Original Rising Crust® pizza for your party, or just for yourself. Trust us, you'll be making the right call. Is pizza on your football party list of foods? We'd love to hear about it.
I was selected for this opportunity as a member of Clever Girls and the content and opinions expressed here are all my own.