When I traveled to New Orleans in July, the peak temperatures were in the mid and upper 90s, and there were also a couple of days where it rained. When the weather was favorable, we did some outdoor activities like a walking tour of the Garden District (READ MORE). Fortunately, I partnered with the New Orleans tourism board, and received complimentary tickets to Audubon Nature Institute facilities, which include a zoo, an aquarium, and an insectarium (yes, there is such a thing). On one of the hottest days we were there, we decided to check out the aquarium. If you're looking for some indoor activities to enjoy while visiting New Orleans year round, then I highly recommend the Audubon Aquarium of the Americas.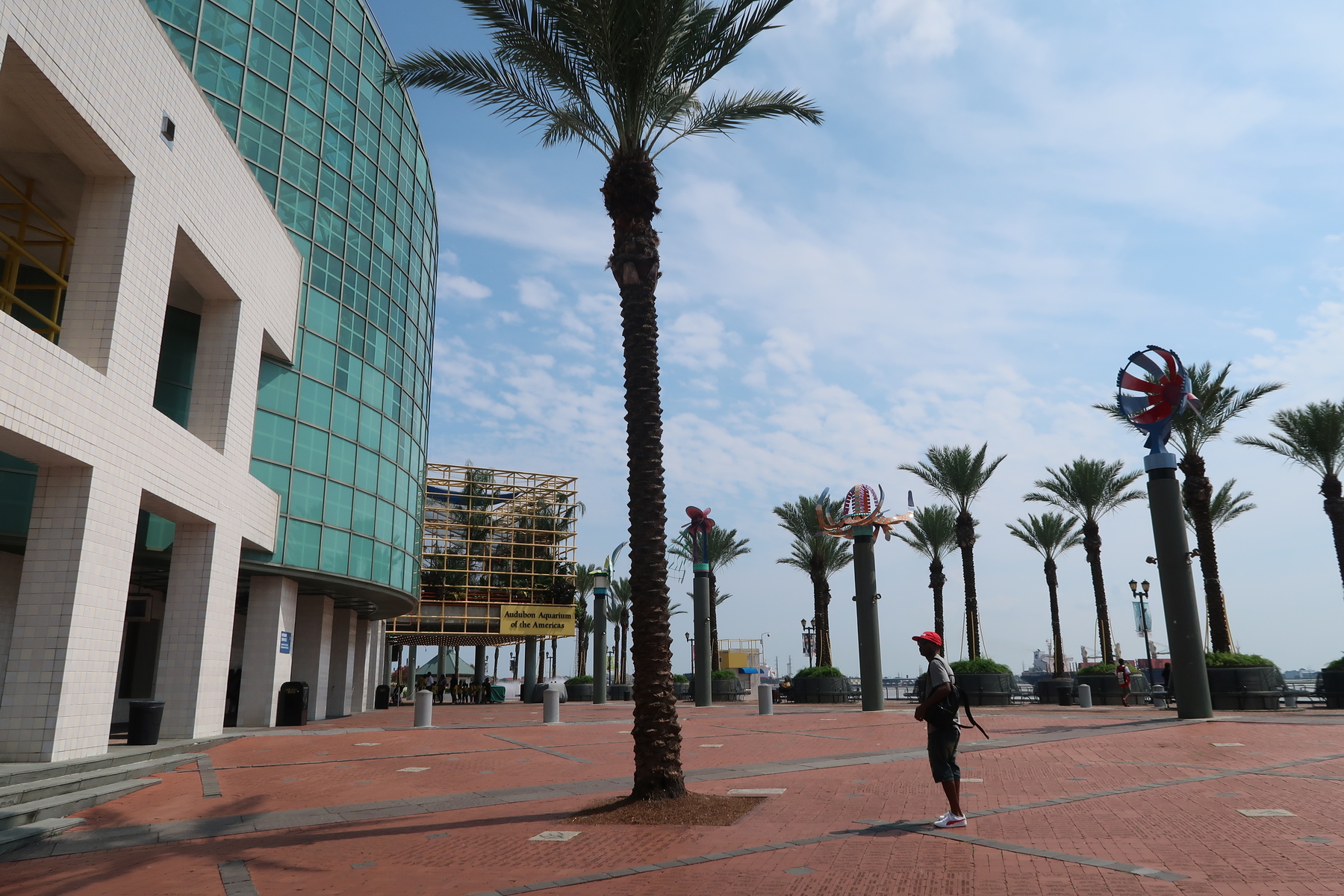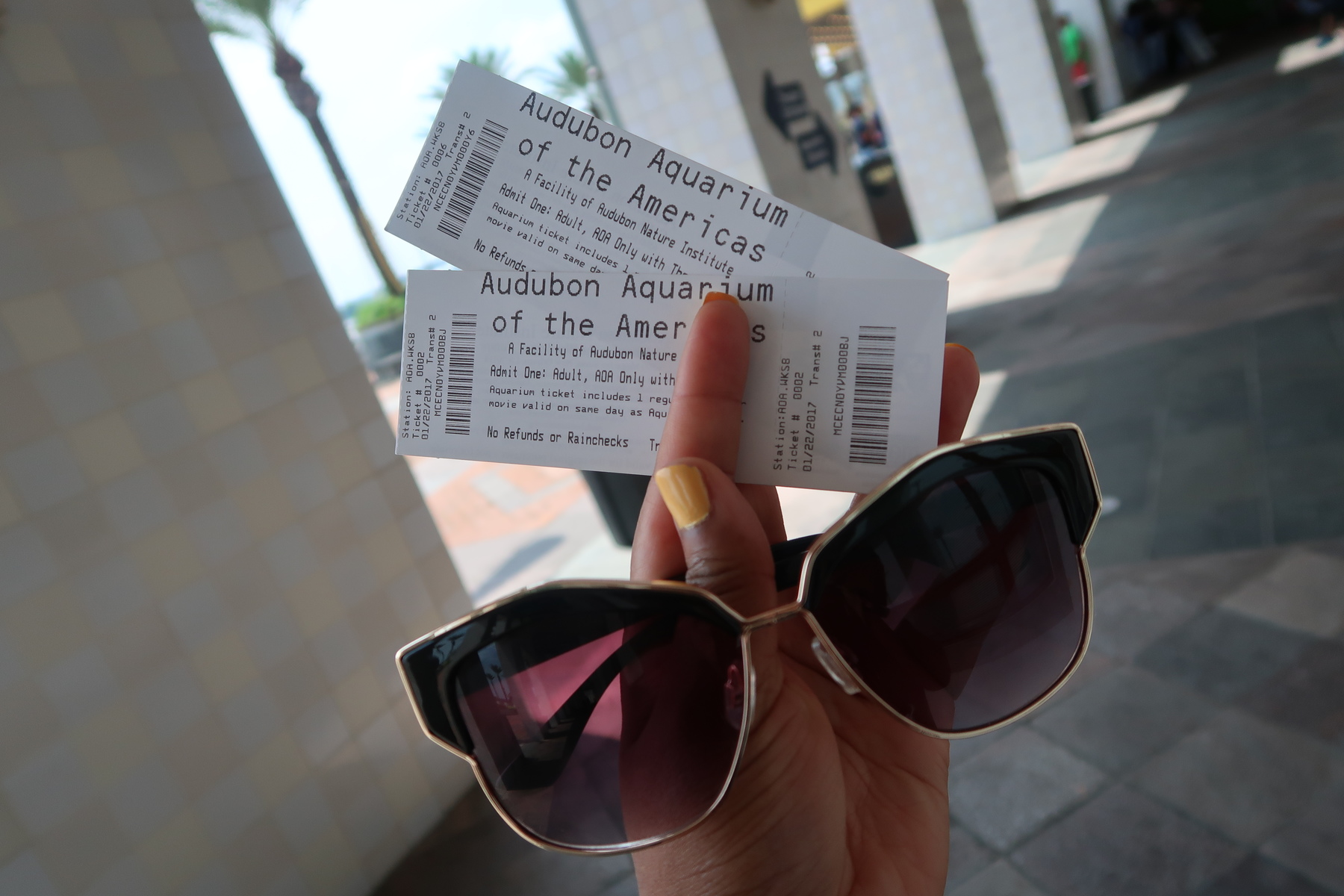 About the Audubon Aquarium
Located on the Mississippi River adjacent to the French Quarter Audubon Aquarium of the Americas immerses you in an underwater world. The colors of a Caribbean reef come alive in our walk-through tunnel, while our penguins and Southern sea otter enchant you with their antics. Touch a sting ray, feed a parakeet, and marvel at our gigantic sharks, tarpon, and rays in the 400,000 gallon Gulf of Mexico Exhibit. Watch for sea turtles throughout the Aquarium as coordinator of the Louisiana Marine Mammal and Sea Turtle Rescue Program, we prepare many of them for release to the wild.
The aquarium is open Monday – Sunday from 10am to 5pm. Tickets to the aquarium are $29.95 for adults (12 and older), $21.95 for children (2-12), and $24.95 for senior (65+), plus sales tax. Aquarium tickets also include admission to Entergy Giant Screen Theater. There are other ticket options that include special activities or a combined entry into multiple faculties as well. CLICK HERE for all the ticket options available.
Our Experience Inside the Aquarium
The aquarium is very spacious and relatively easy to navigate. It is recommended that you start your visit later on in the afternoon to avoid school and summer camp group visits. We did not heed that warning, and arrived around 12:30pm so we did run into a few small groups while going through the exhibits. On our way leaving the aquarium, there was a very large group of students getting ready to enter, so I can see why they make this recommendation.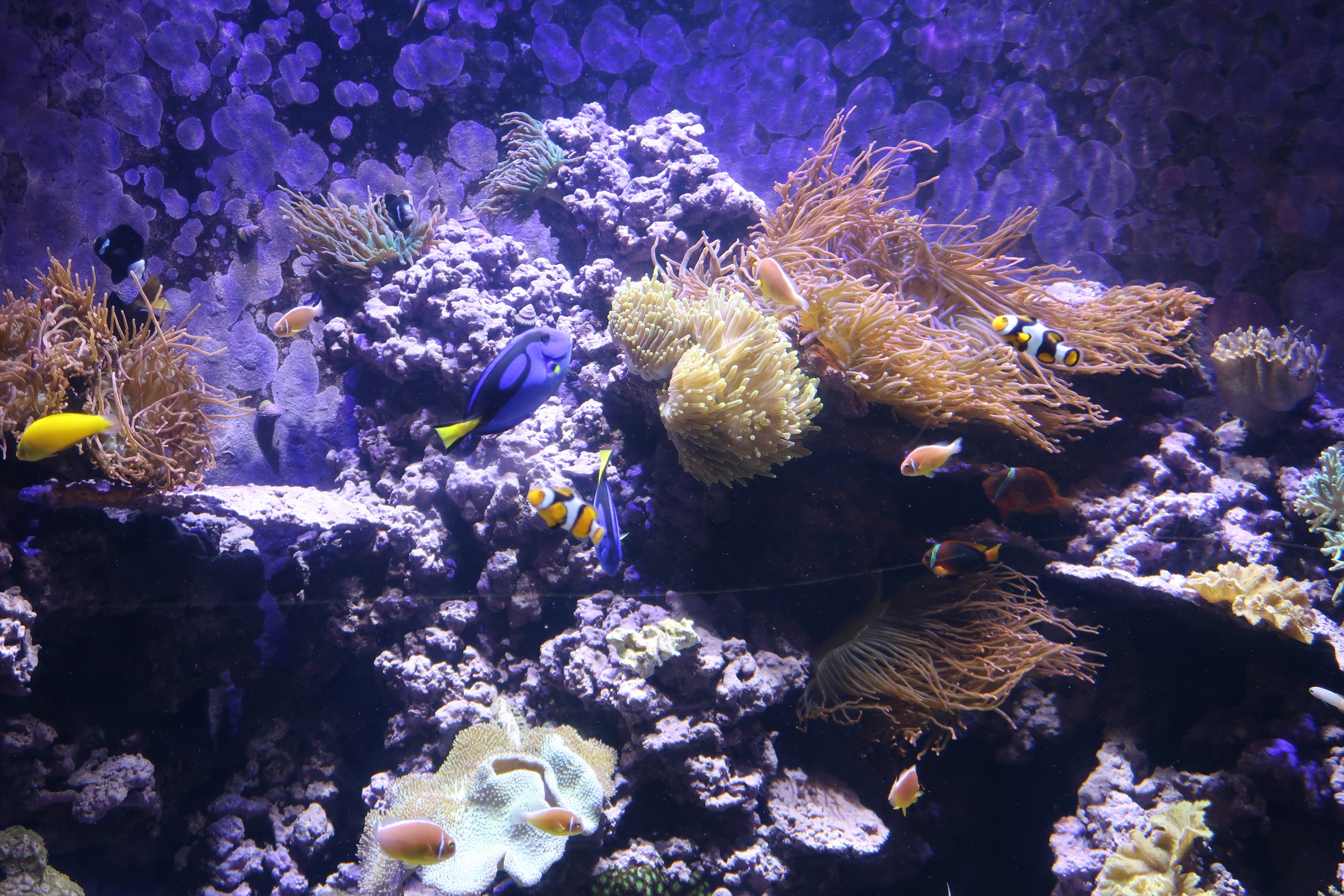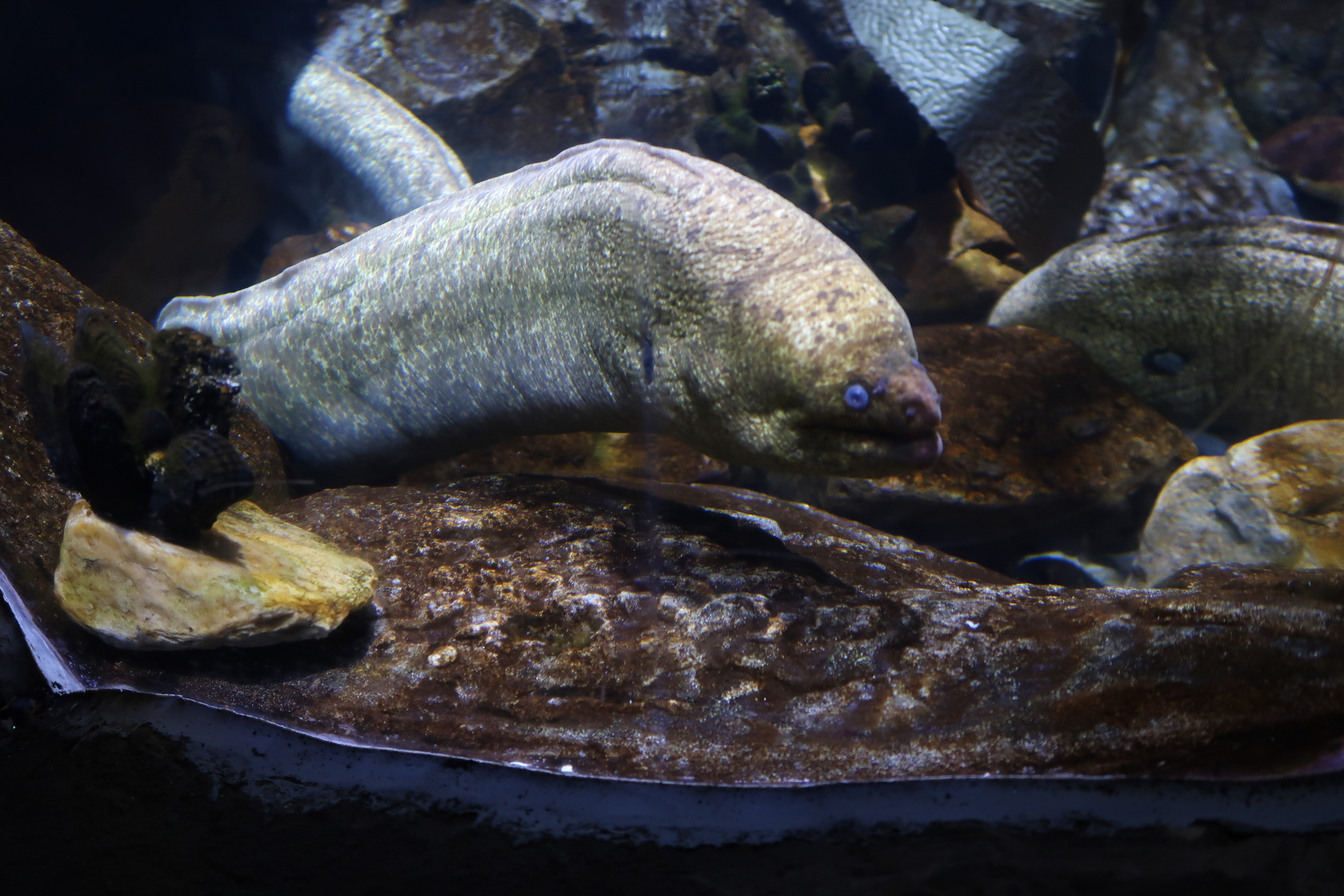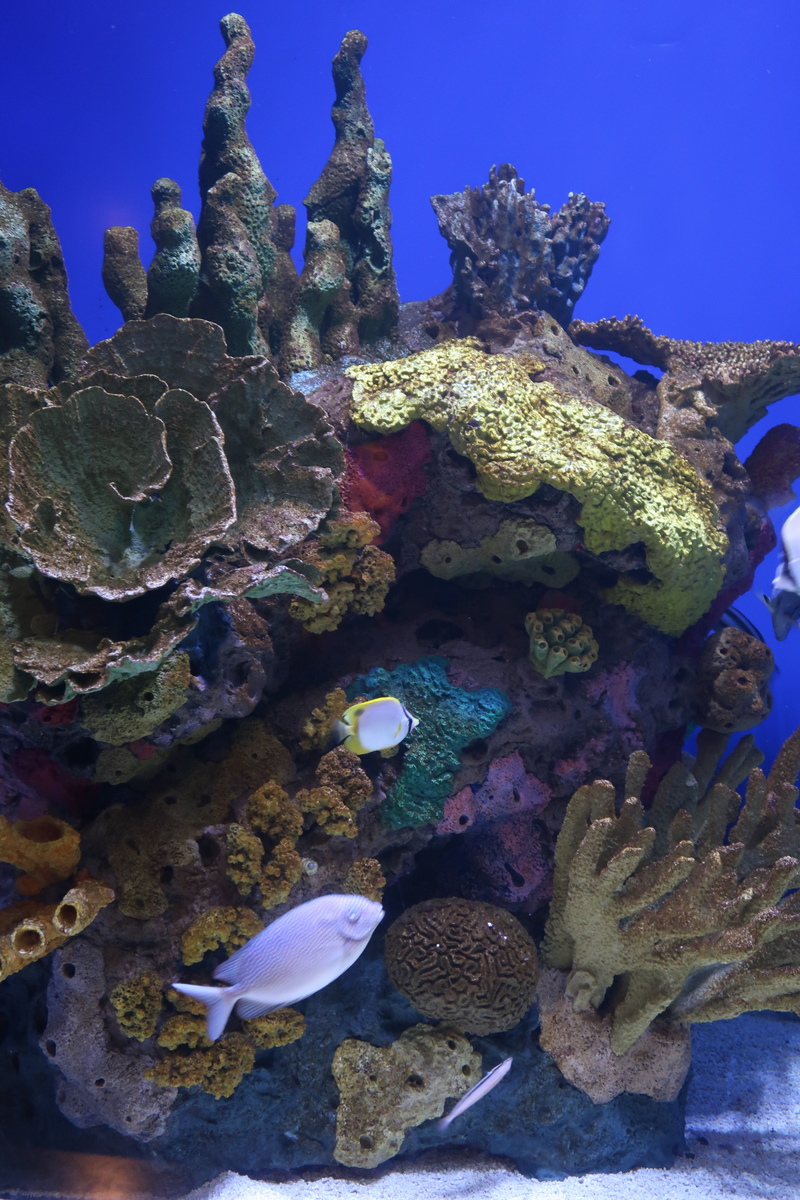 Audubon Aquarium maps can be viewed online before your visit, or you can pick up a map from the information booth. But a map is not absolutely necessary. We just followed the path that the aquarium naturally flows in, and we ended up right back at the entrance and didn't miss a thing. If you have a limited amount of time and want to see specific things, then you might want to grab a map. It took us just about 2 hours to see the entire aquarium without participating in any activities like feeding a sting ray (there are set feeding times) or feeding the parakeets in the free-flight exhibit (the feed sticks are $1.50).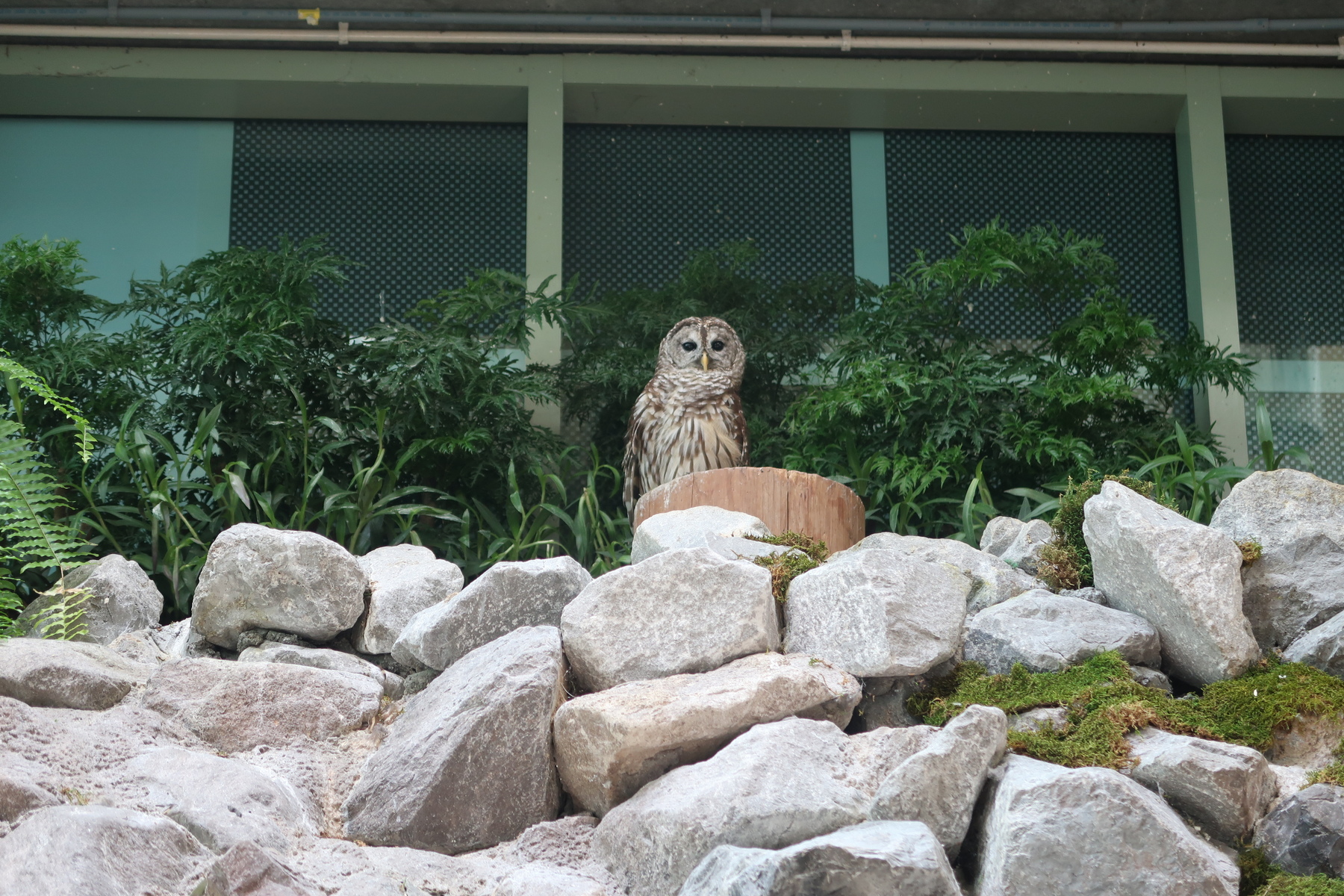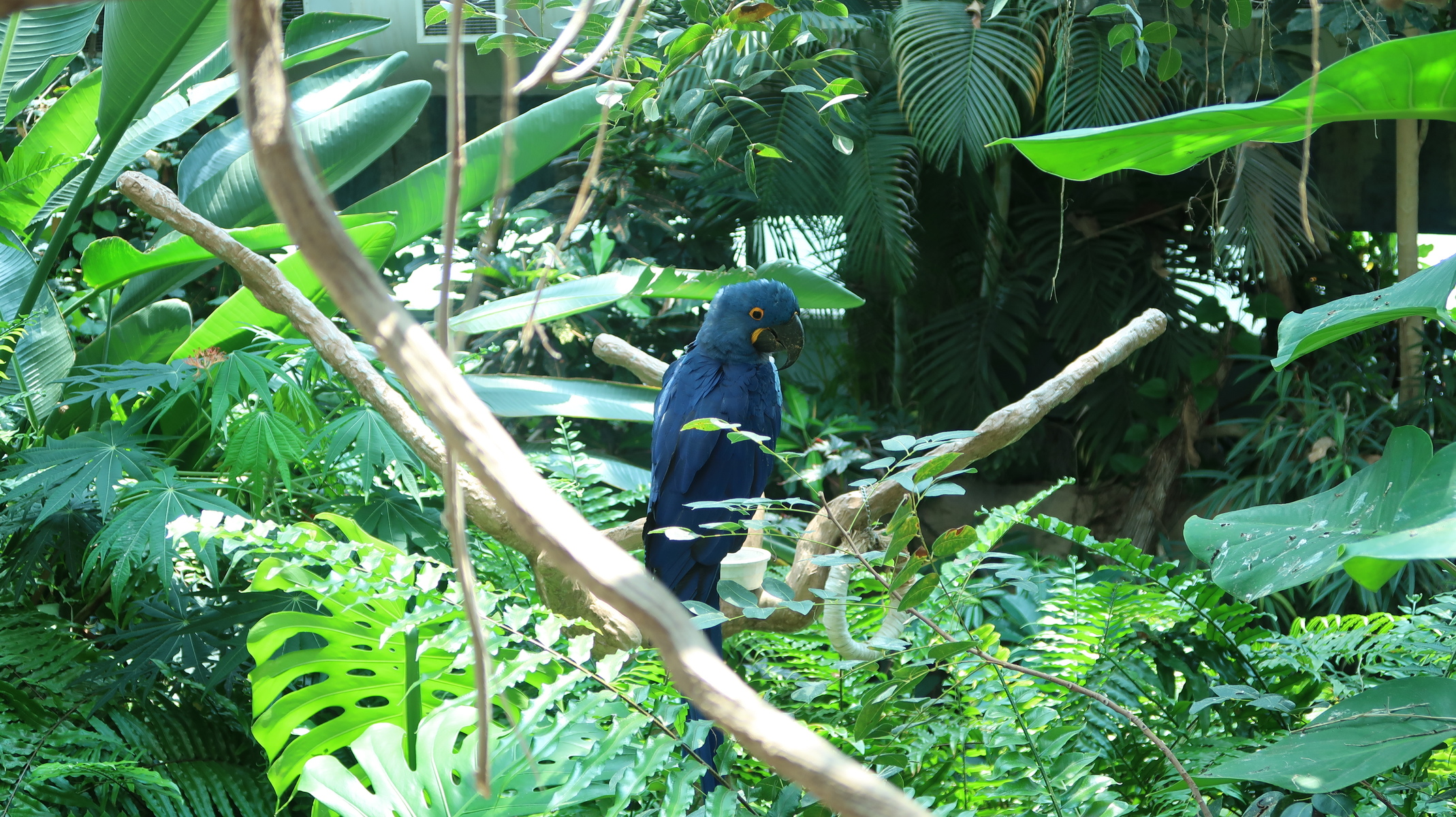 We enjoyed the variety of things we saw at the Audubon Aquarium. I think our favorite exhibit was the Gulf of Mexico exhibit, the largest exhibit in the Aquarium. It is 17 feet deep and holds 400,000 gallons of man-made saltwater. It is packed with sharks, fish, sting rays, and sea turtles. We also enjoyed the sea otter exhibit, because the sea otters were very active and were playing and swimming around the entire time we stopped by.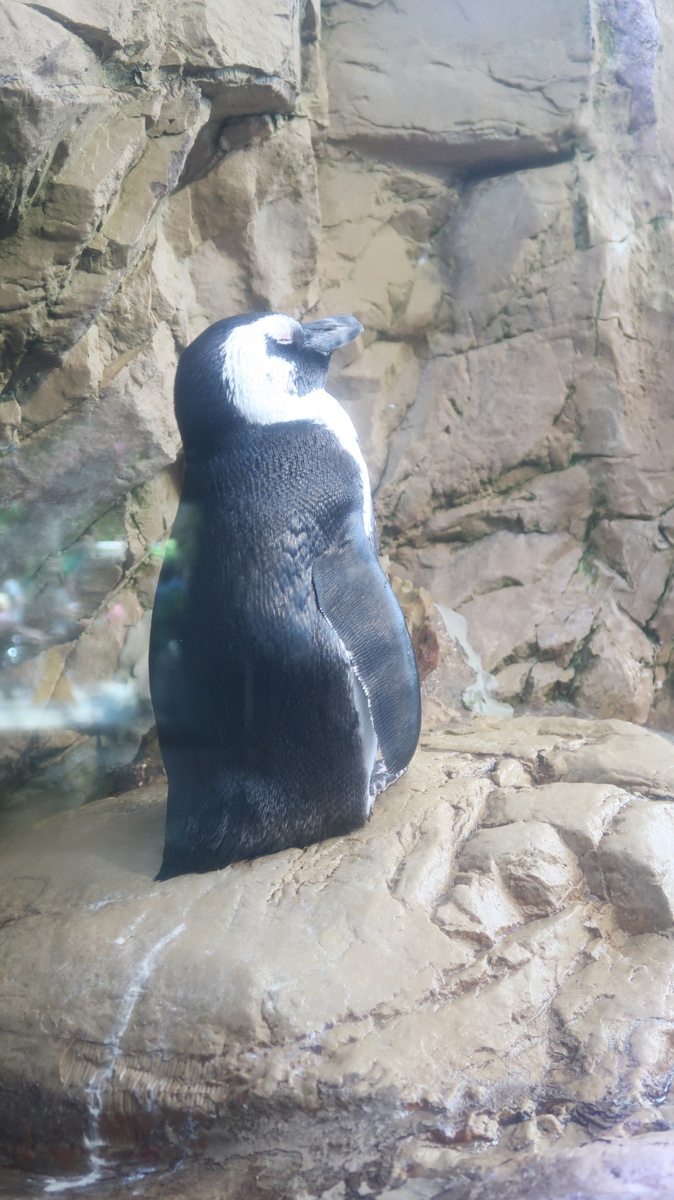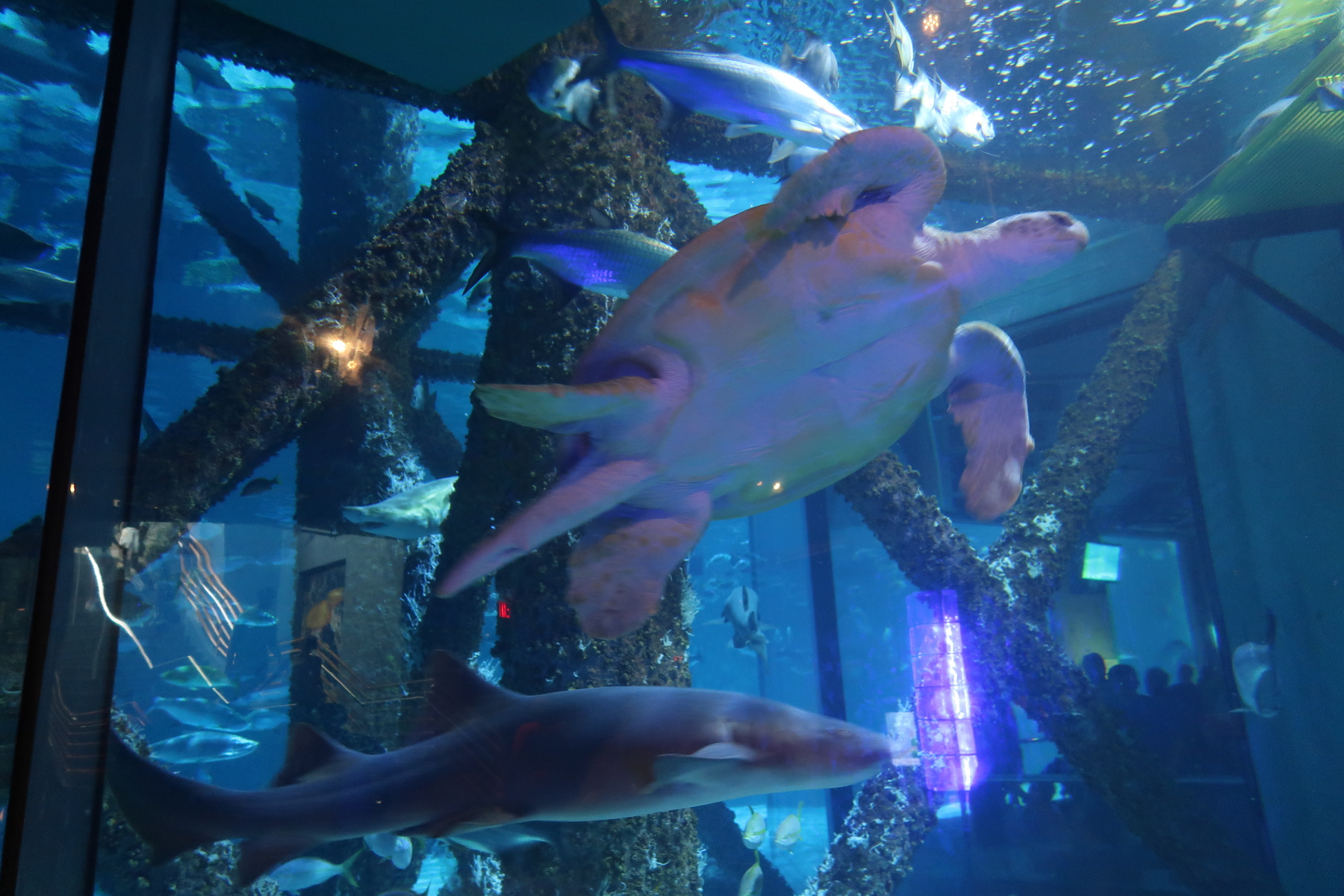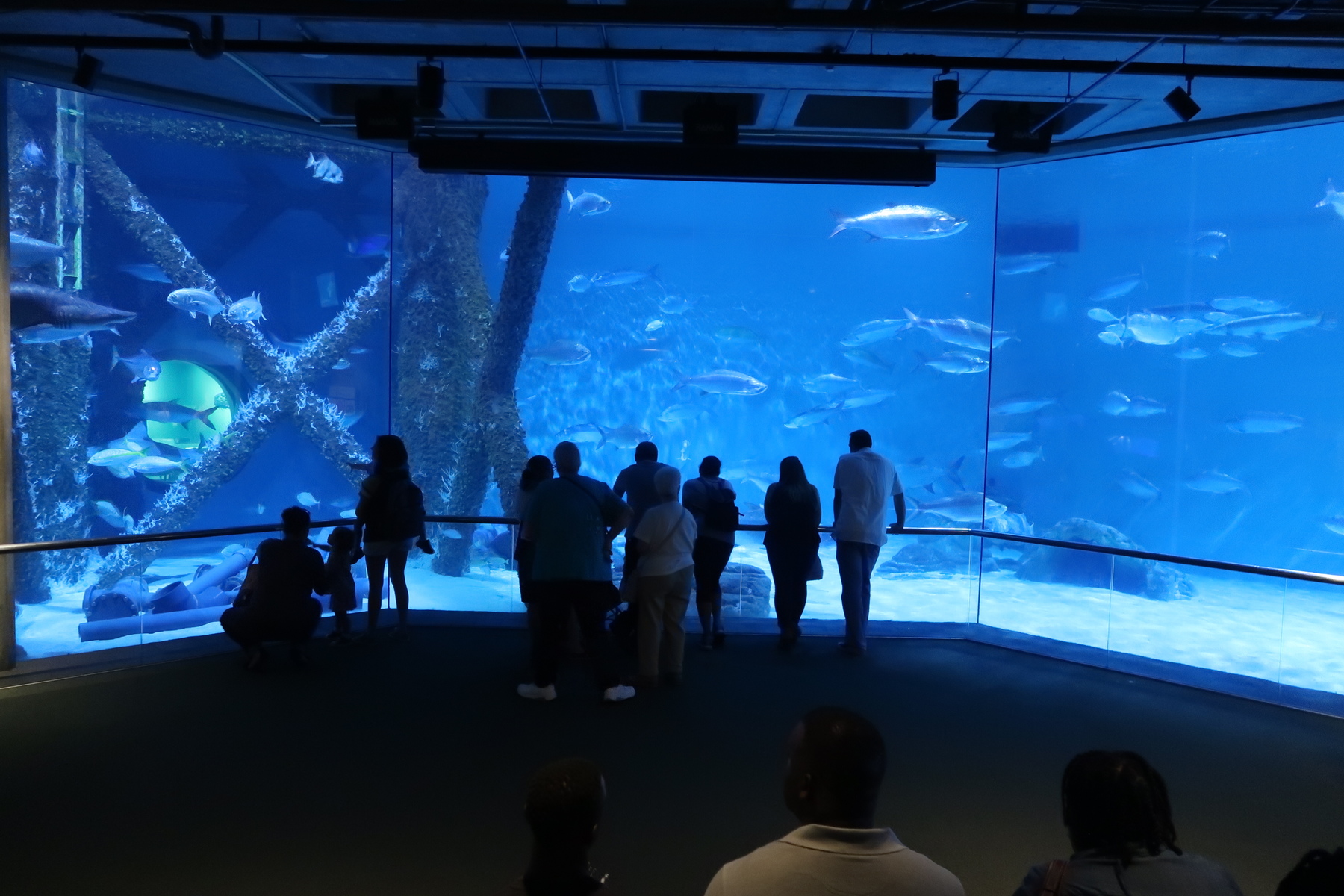 Check out this video of our visit because it really brings everything to life, especially the sea otters. I couldn't get any great pictures because they were moving so fast, but it's all capture in the video.
Whether you are traveling with adults or children, the Audubon Nature Institute is great to add to your list of things to do. The Audubon Aquarium a great way to spend some time if the weather won't let you be great outdoors. Will you visit the Audubon Aquarium on your next trip to New Orleans?