This shop has been compensated by Collective Bias, Inc. and its advertiser. All opinions are mine alone. #ThirstInspiration #CollectiveBias
As a beauty and style focused lifestyle blogger, I take tons of photos for my blog. While a lot of my photos are taken inside of my home, all of my personal style photos are taken outdoors. My neighborhood serves as a great backdrop because of the street, sidewalks, trees, and brick walls. But that can get monotonous for me, and for you – the reader. So I'm always on the hunt to find an inspiring location for my personal style photos.
One of my favorite locations to use is the art district in downtown Norfolk, known as NEON, which stands for New Energy of Norfolk. This location covers a few blocks, and is filled with street art, graffiti, and murals. Before we got started, we stopped at 7-Eleven and grabbed a few bottles of LIFEWTR.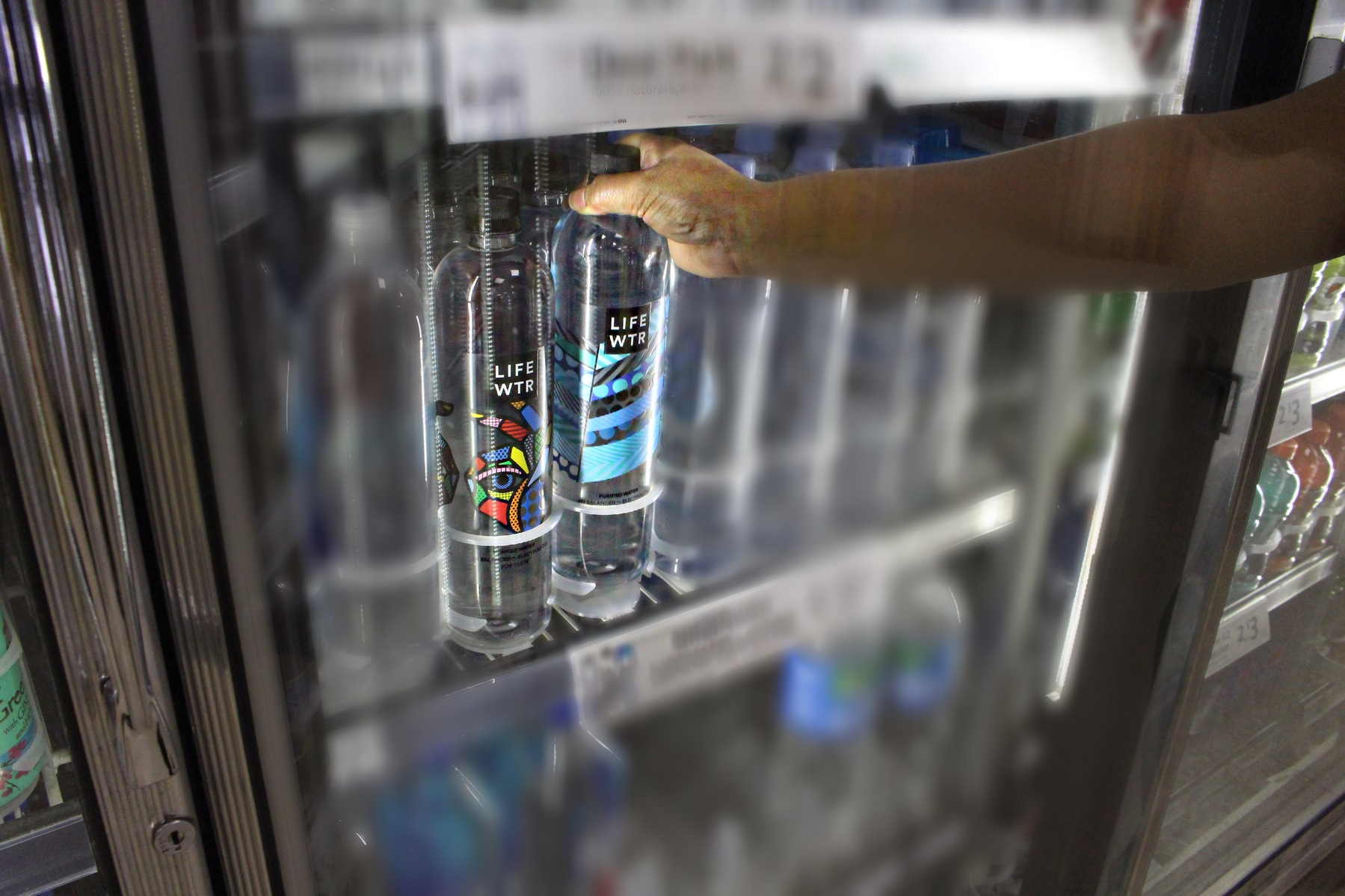 We knew we would be doing a lot of walking to find the perfect artwork, and conveniently there is a 7-Eleven location right in the NEON district. We were in and out in no time and ready to get going. Hydration is key to keep the ideas flowing, especially as the weather warms up. Every single drop of LIFEWTR is purified and pH balanced with electrolytes for taste. The designs on the bottles alone are inspiring!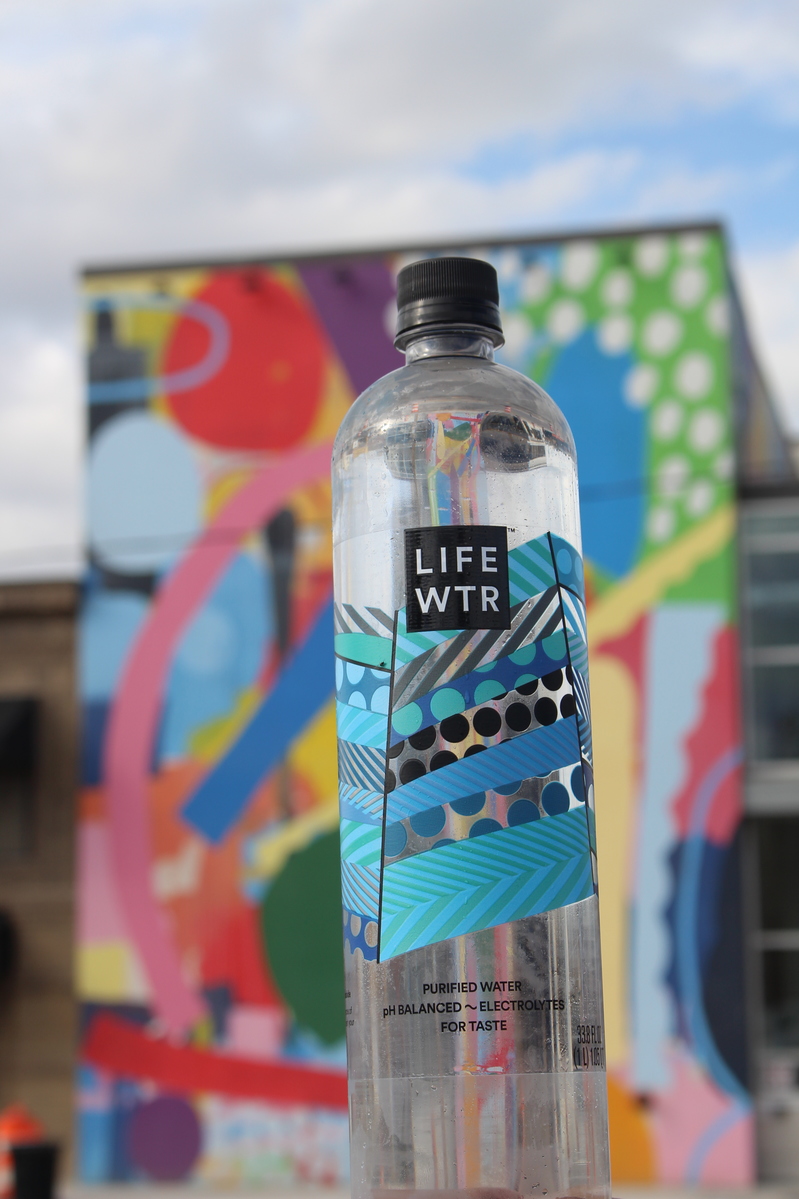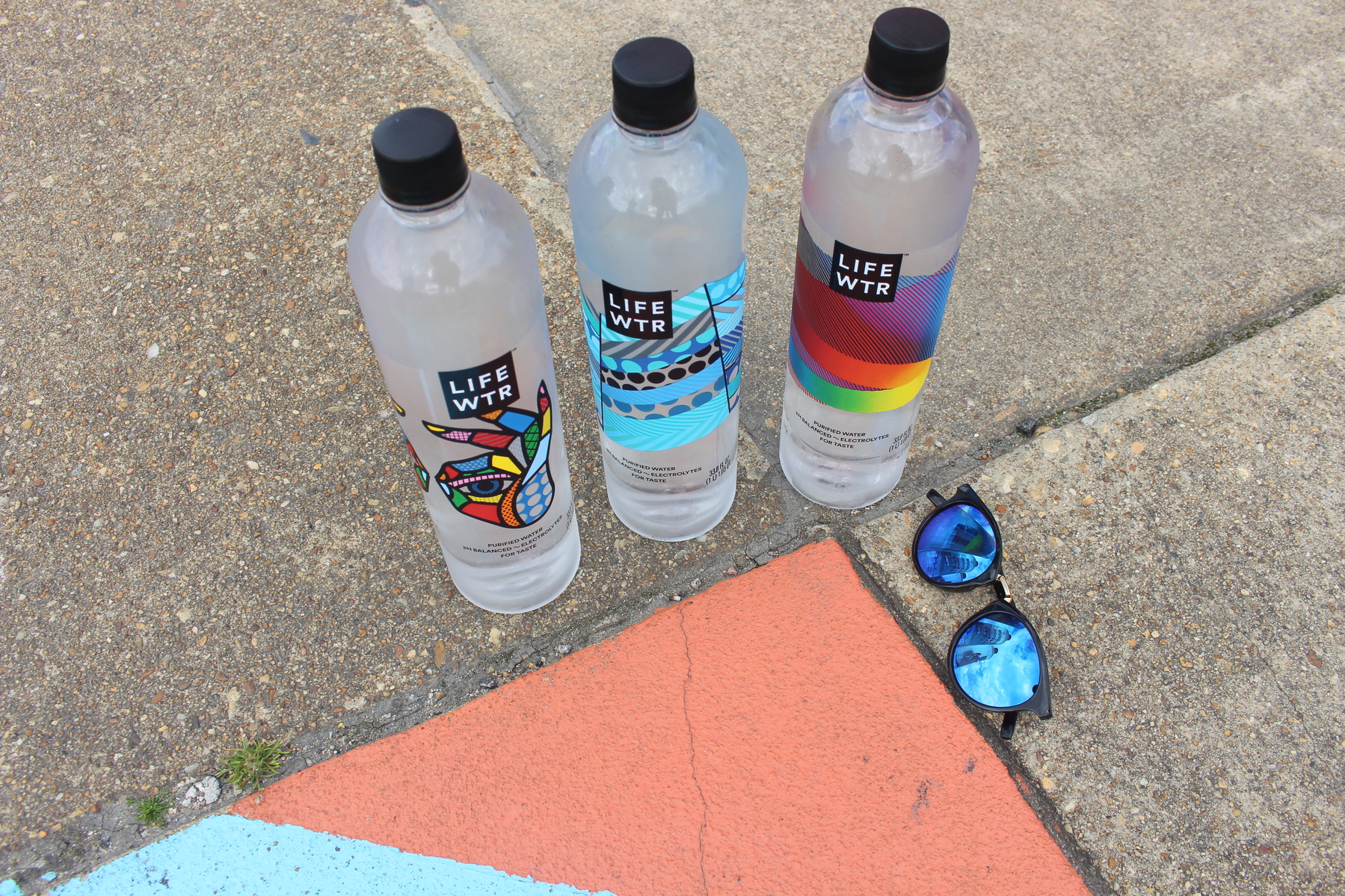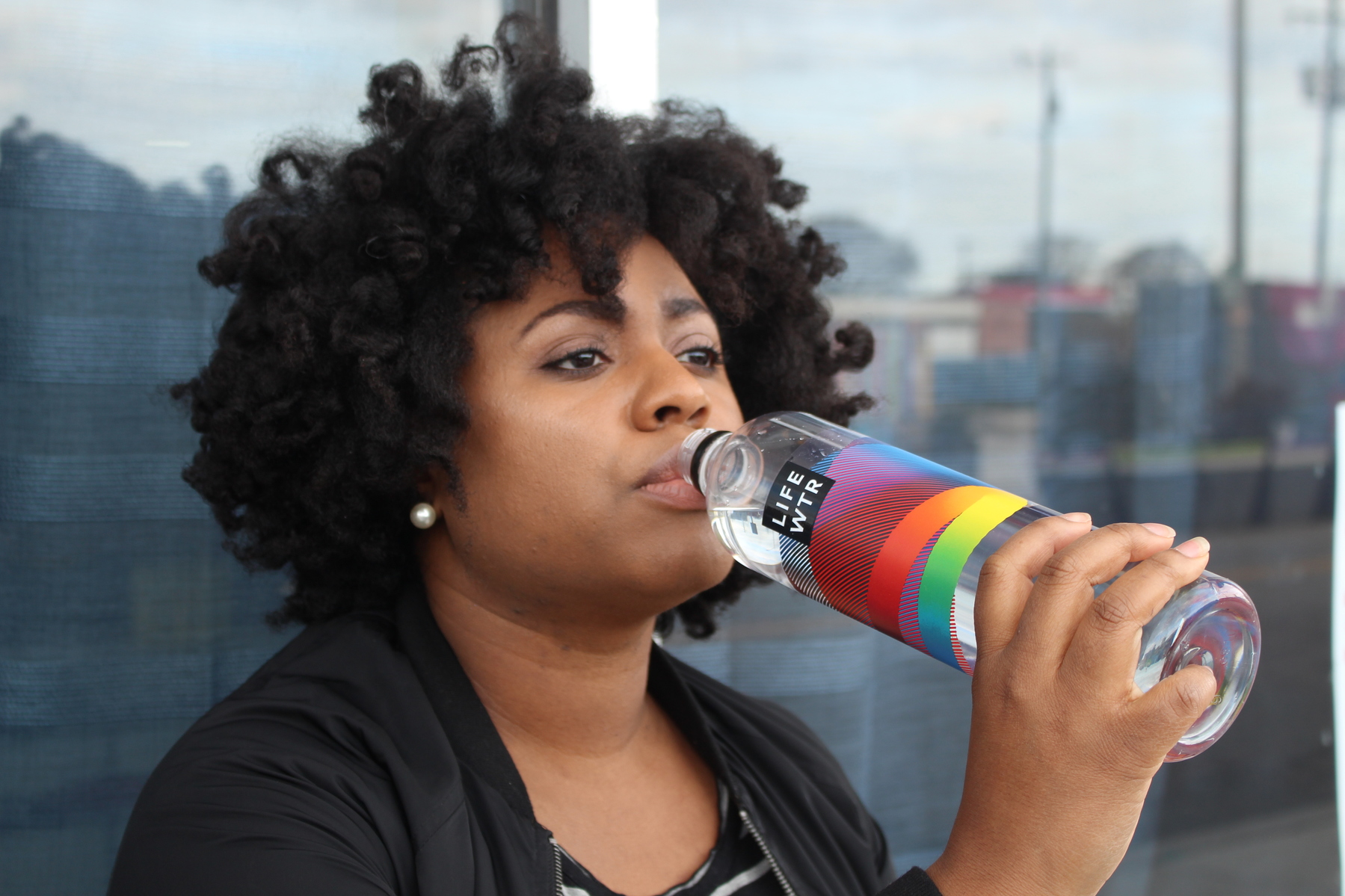 When it comes to choosing a location, here are three things to consider:
Let the style of the outfit dictate the scene. I really wanted to style these new red sneakers Mr. Blakes bought me for our anniversary. The look I settled on was more of a casual, street style look. So I wanted a scene that would be bright, artistic, and urban. If my look was more boho, I would go for a park or beach setting. For a dressy, formal look, I like to go with buildings that have doors or walls with more ornate architectural details.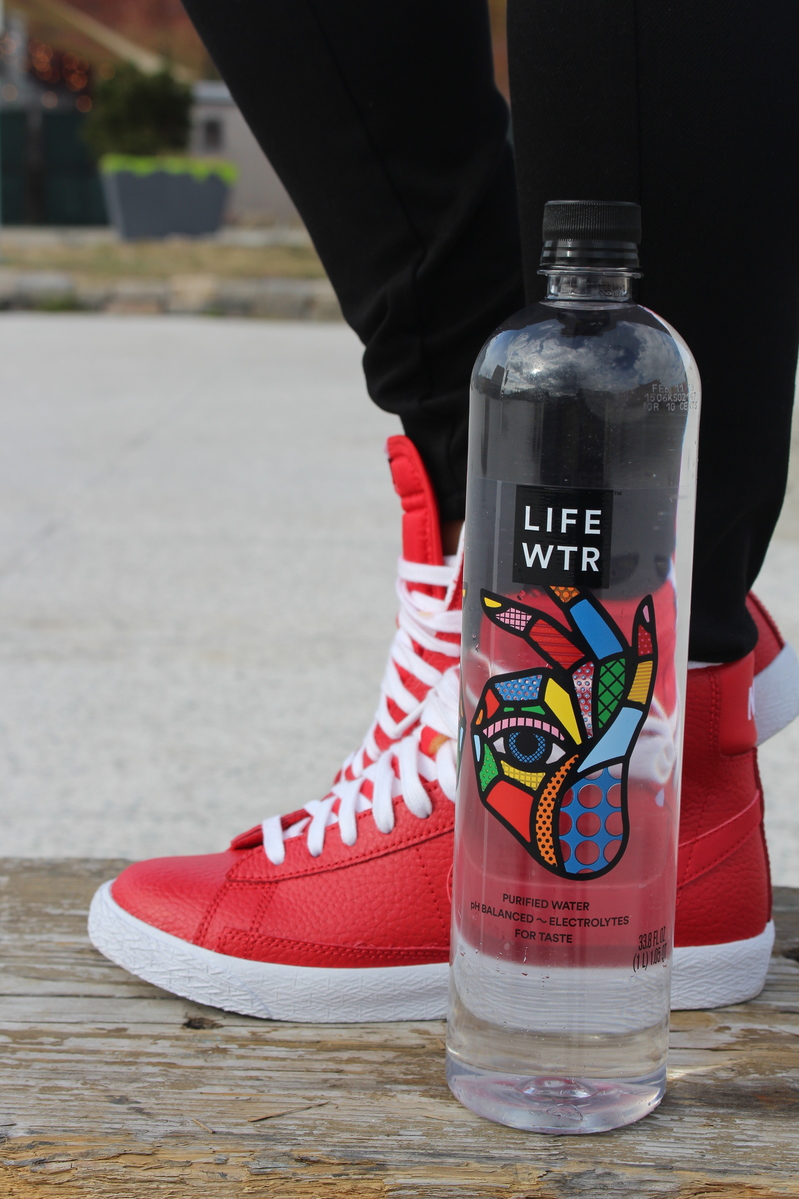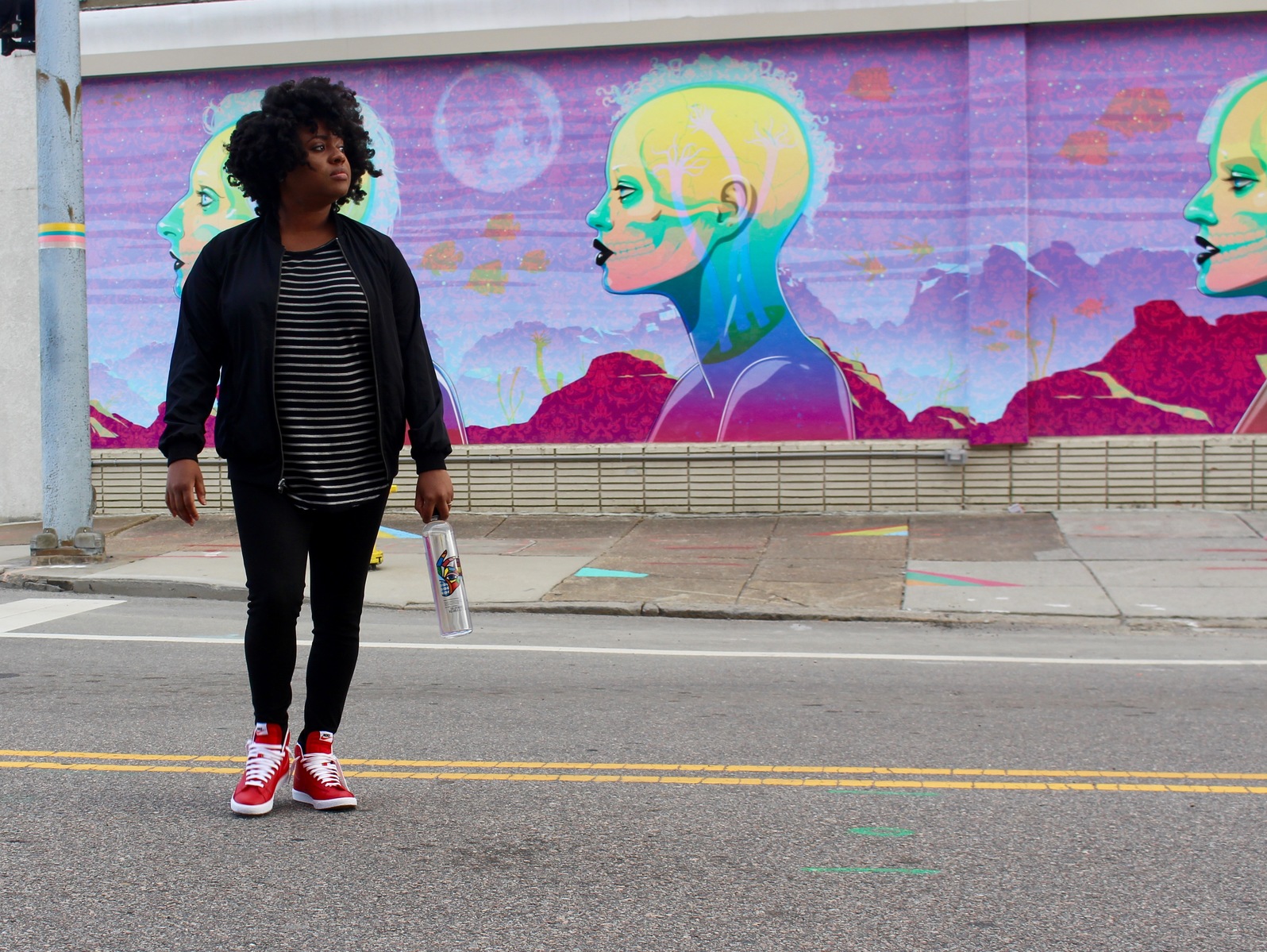 Consider the color/s in your outfit. Even though most of my outfit is black and grey, the red shoes are so bold. I wanted to choose the art district area because of the bold and bright art displays. If there was a colorful pattern in my outfit, I would consider a more subtle backdrop so that my outfit can really stand out.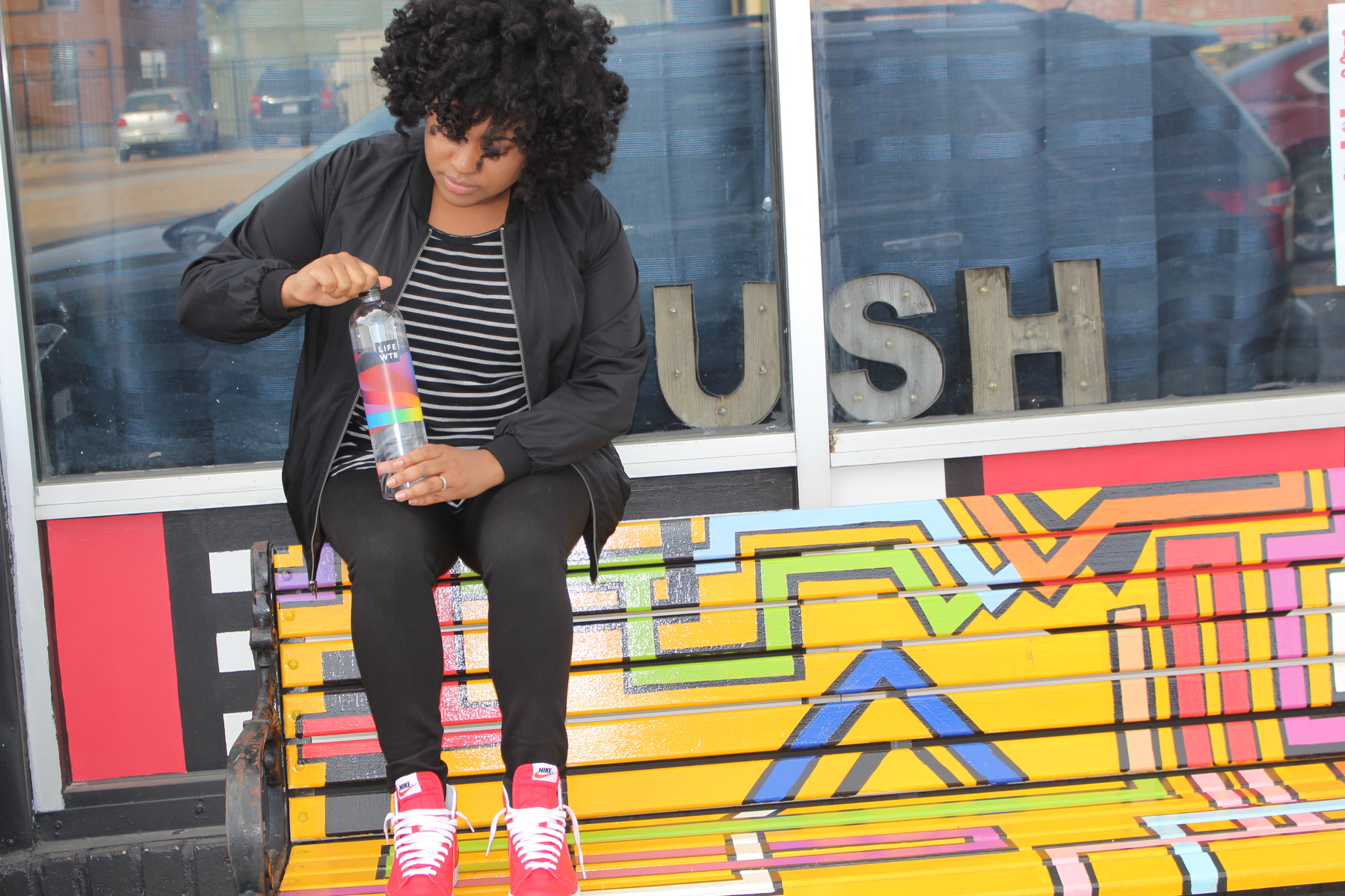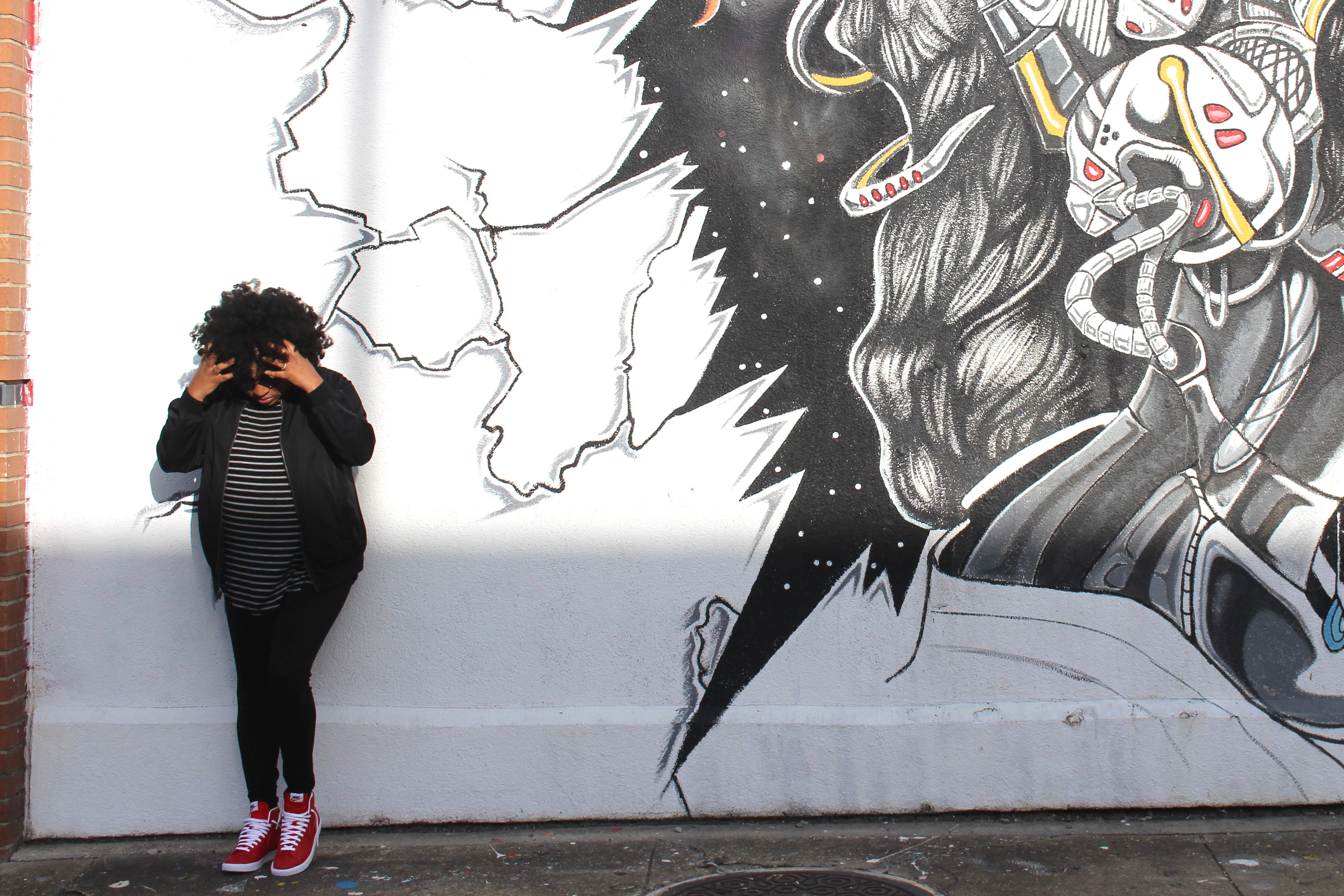 Think of your overall brand. If your overall brand is focused on an urban lifestyle, try finding urban locations. If it's more rustic, be on the lookout for rustic locations. If your brand focuses on the city where you live, try to incorporate popular as well as unknown locations in your scene. I know as I'm driving around on a daily basis, I'm always envisioning places for photo shoots.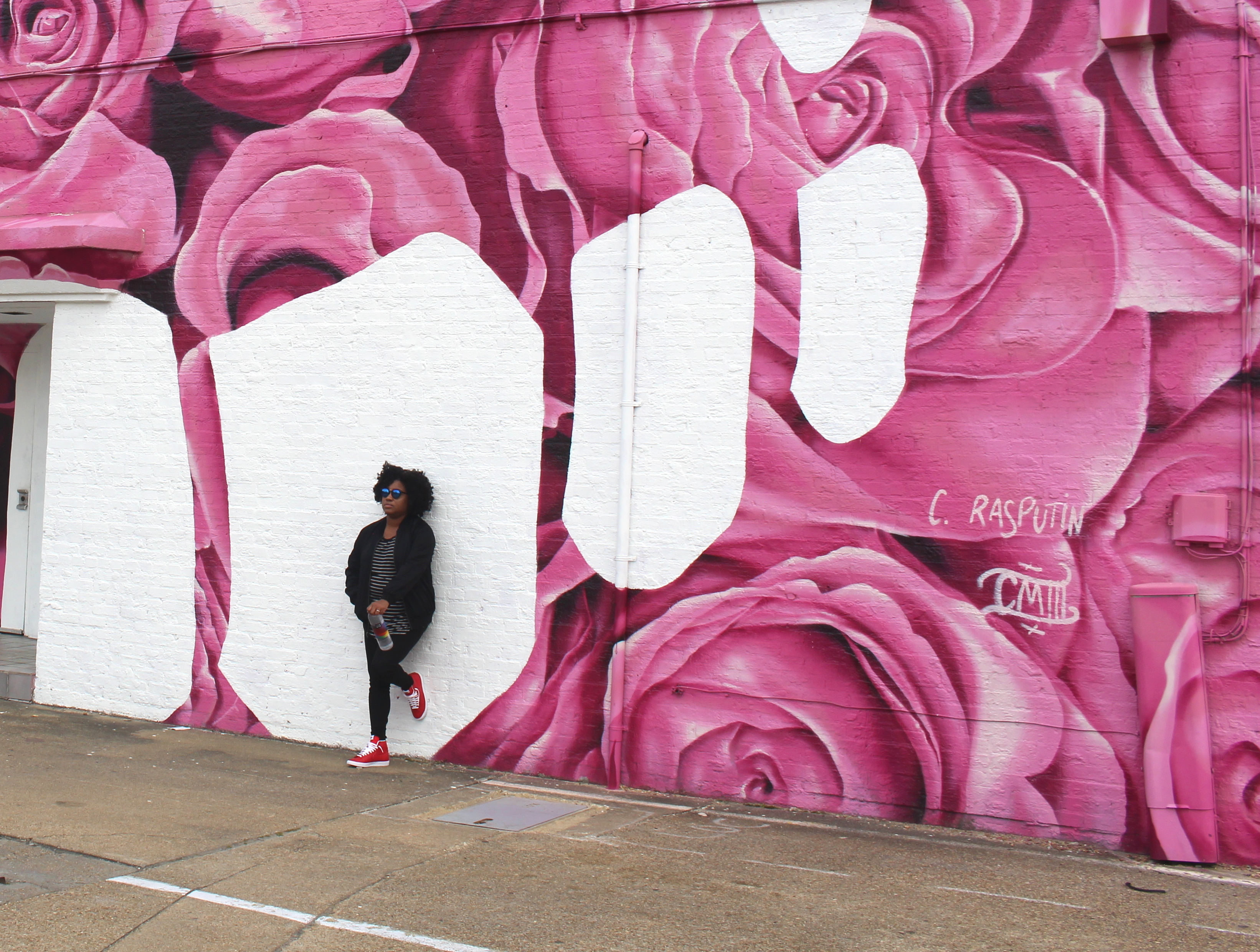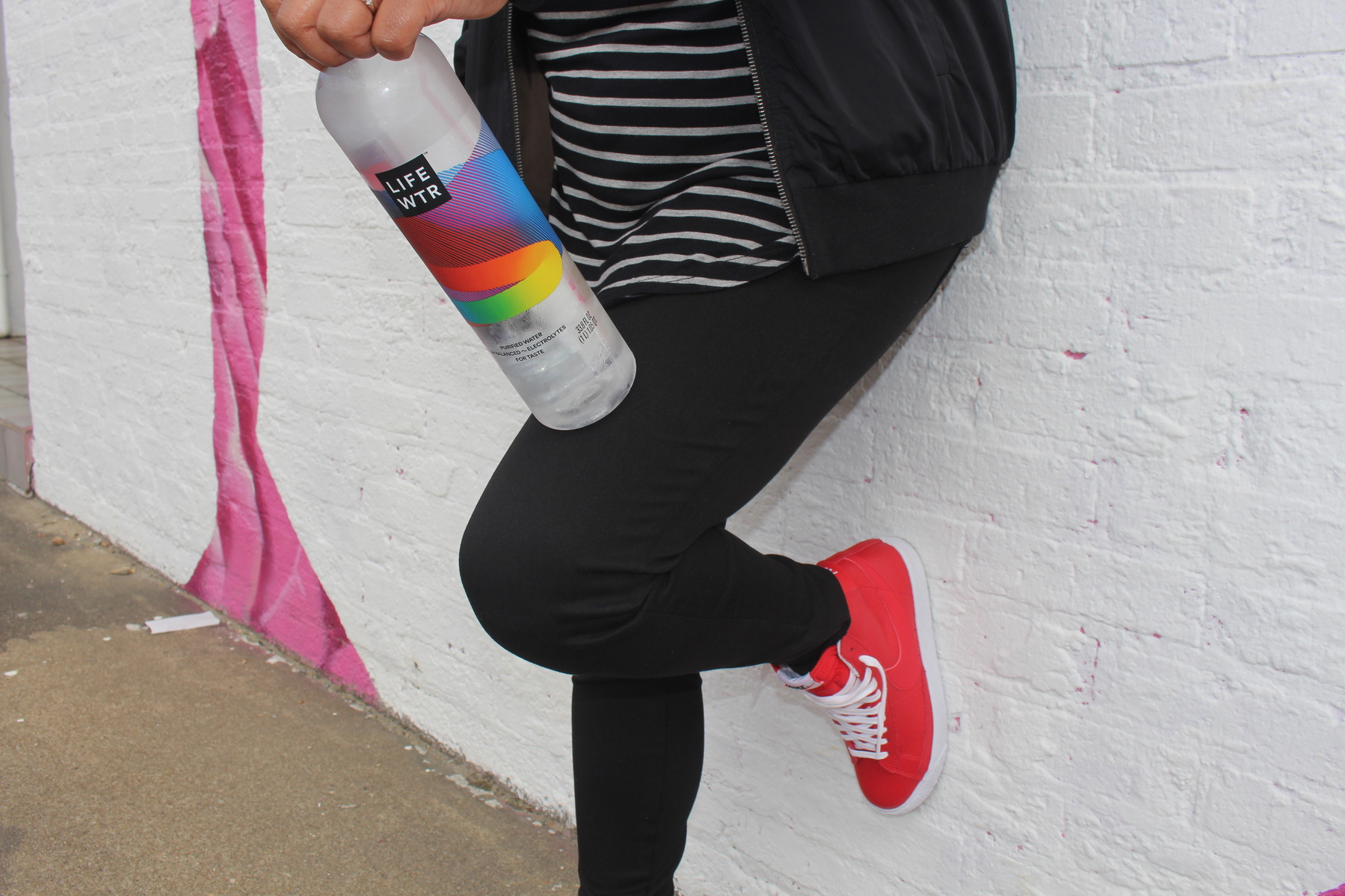 Keep in mind that these are not hard, fast rules. I don't think there are any rules at all when it comes to your personal style photos. These are just things that can help inspire you when you're looking for location ideas for your next personal style shoot.
For more art inspo, visit the Thirst for Inspiration social hub. Also, don't forget to stay hydrated and inspired by picking up your favorite LIFEWTR bottle from your local 7-Eleven store.
Where do you find inspiration when you're looking for your next location for a photo shoot?