It may seem ironic that while TV cooking shows are more popular than ever, Americans are leaving their oven doors closed and cooking utensils stashed in drawers. I personally have tons and tons of recipes pinned to multiple boards on my Pinterest page, and have cooked probably not one of them. As much as I want to cook more at home, the struggle is so real.
The trend of cooking less has been sloping downward in recent years. And according to some reports, both women and men are spending less time preparing meals at home. Why aren't more people cooking? A recent survey shows that 21% of Americans say they don't have the time. Another 28% say they simply don't know how.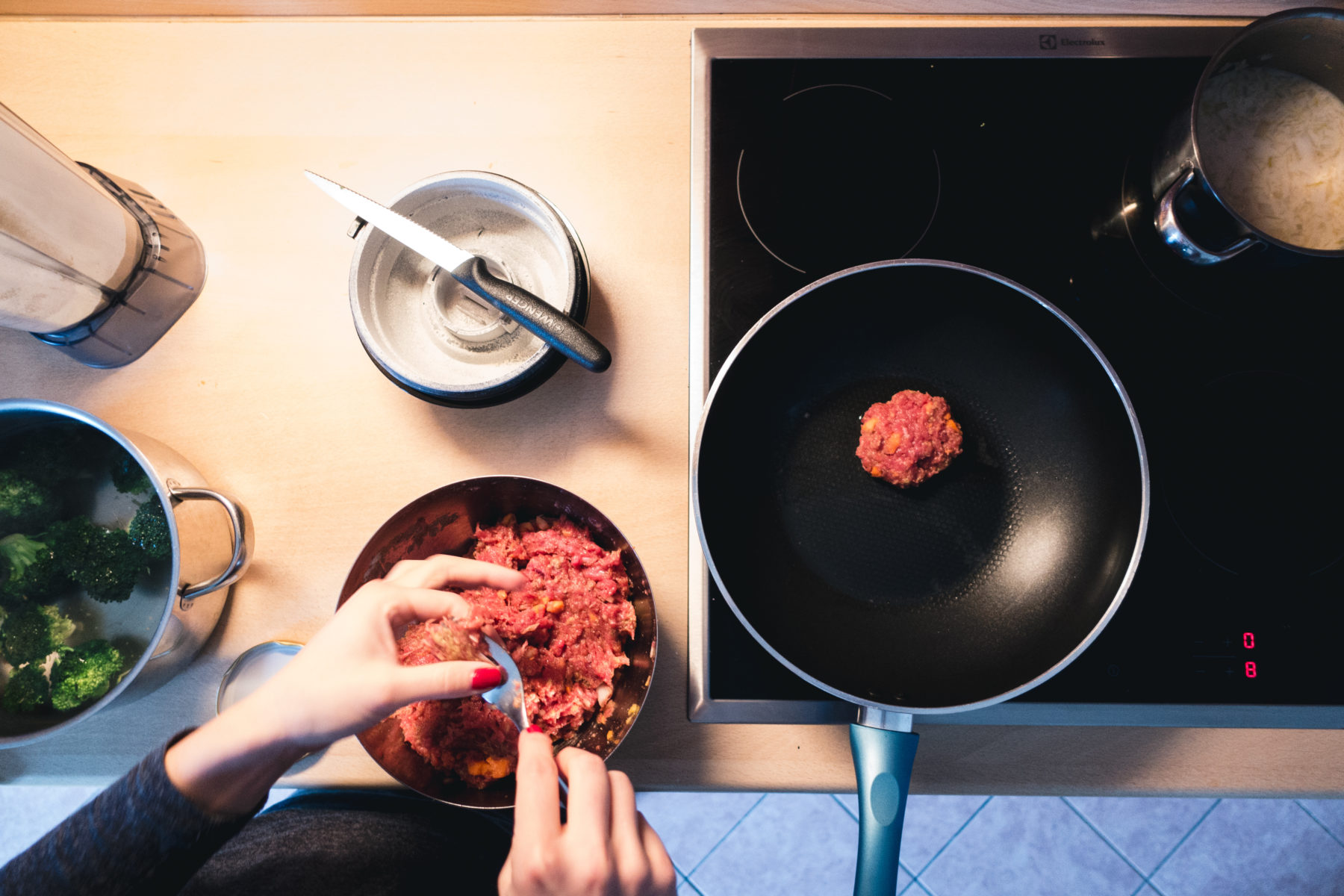 Now there's a plan brewing to shake up this trend, and encourage people to reap the money-saving benefits of cooking simple recipes from home. It's the #GreatAmericanCookIn Challenge. The idea is for people to pledge to "cook in" for one week during the month of May using staple recipe brands. The hope is to give people the inspiration they need to dust off the pots and pans, sharpen their cooking skills, meal planning and overall confidence in the kitchen, and cook more at home.
It's easy to get involved; just take the pledge and share food photos on Twitter and Instagram during the week of cooking in. Those who take the pledge have access to recipes, inspiration and tips to help them successfully cook in for one week.
We had the opportunity to interview Chef Catherine De Orio, as she explains how the program works, how you can get involved and describe the benefits of cooking at home. She also explaining why cooking doesn't have to be intimidating or time-consuming. Check out the interview here on Naturally Glam – The Podcast.