While visiting New Orleans this summer for the first time, we ate out a lot. And by a lot, I mean A LOT. The first 3 days we were in town, we ate all our meals in the NOLA streets. Our hotel was in walking distance from so many restaurants, so it was so convenient to just get up and go. It gave us an opportunity to try not just creole cuisine, but we also tried southern soul food, island fare, and even vegan eats. Here's what we ate in New Orleans!
Olde Nola Cookery
We'd just gotten to our hotel late Saturday evening and we were looking for somewhere to grab a quick bite to eat. We walked around a little and then came back here. The decor was a little dated, and one of the bar stools had a bunch of tears in the cushion. If that sorta thing bothers you, this might not be the place for you. If you don't mind, go for it. As far as the food goes, we ordered the seafood platter to share and it was plenty for 2 people who are not big eaters. It was hot when it arrived at our table and not over seasoned. Everything tasted fresh, and definitely took care of our hunger. I also ordered the hurricane drink which was really good. Our waitress was really nice and helped us with the menu and deciding what to order.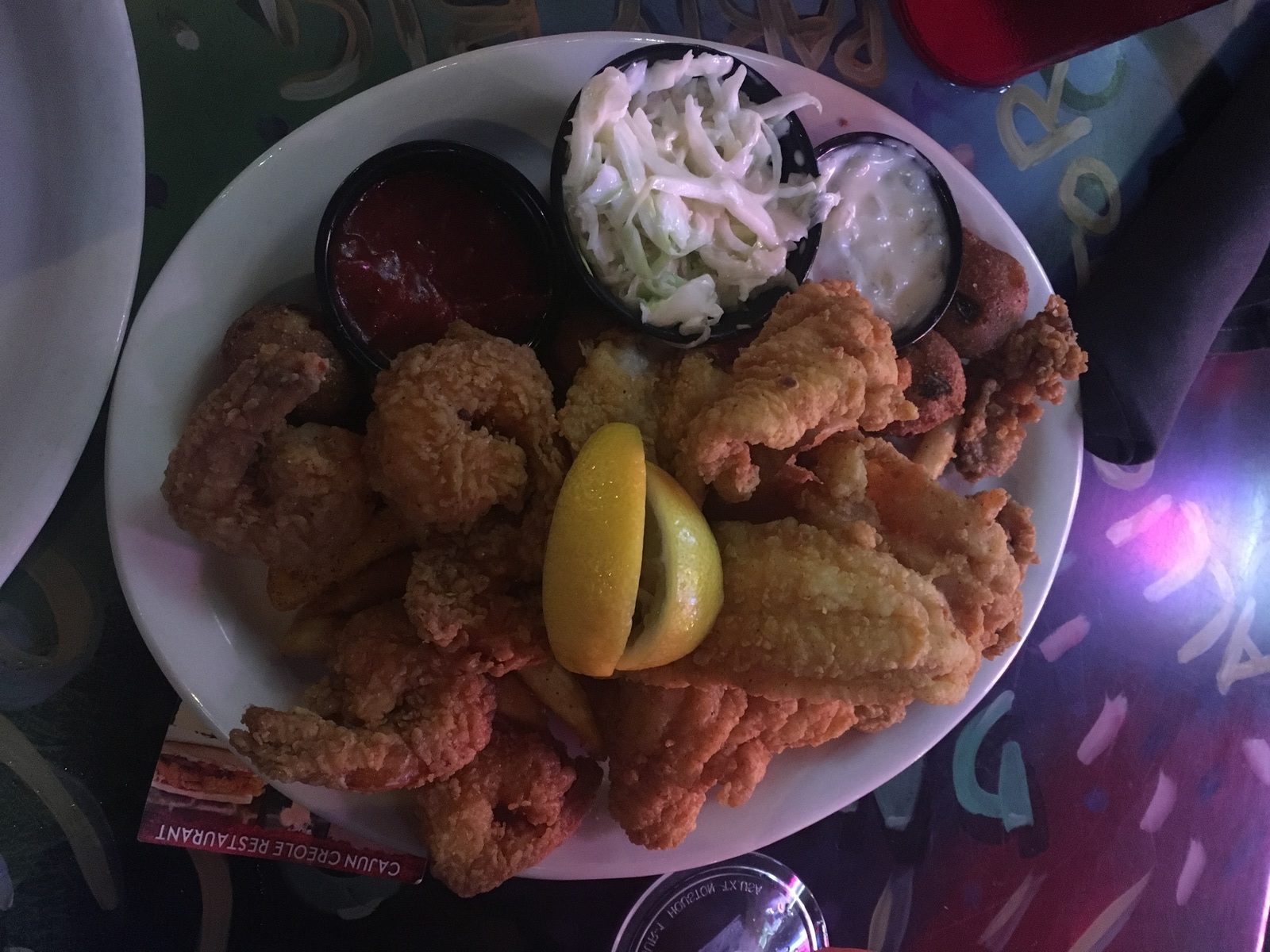 The Original Pierre Maspero's
We passed this spot during a walking tour and it was packed so we figured the food must be good. We ordered the BBQ shrimp appetizer which was the best part of the meal. We received a free appetizer because we checked in on Yelp. It was about 8 large shrimp and was seasoned just right. My husband ordered the burger, which was also really good. He said the burger and all the fixings tasted really fresh. I got the crab cakes, and while they tasted really good, it was a lot more filler than crab meat. From what I heard, this is how crab cakes are done in New Orleans, which is total blasphemy to a couple folks from Virginia right off the Chesapeake Bay. We are used to having a little cake in our crab, and these were definitely the other way around. I did like the mushrooms, spinach and tomatoes it was served on. I probably wouldn't get the crab cakes if I came back but I would definitely comeback to this spot again even if only for the BBQ Shrimp.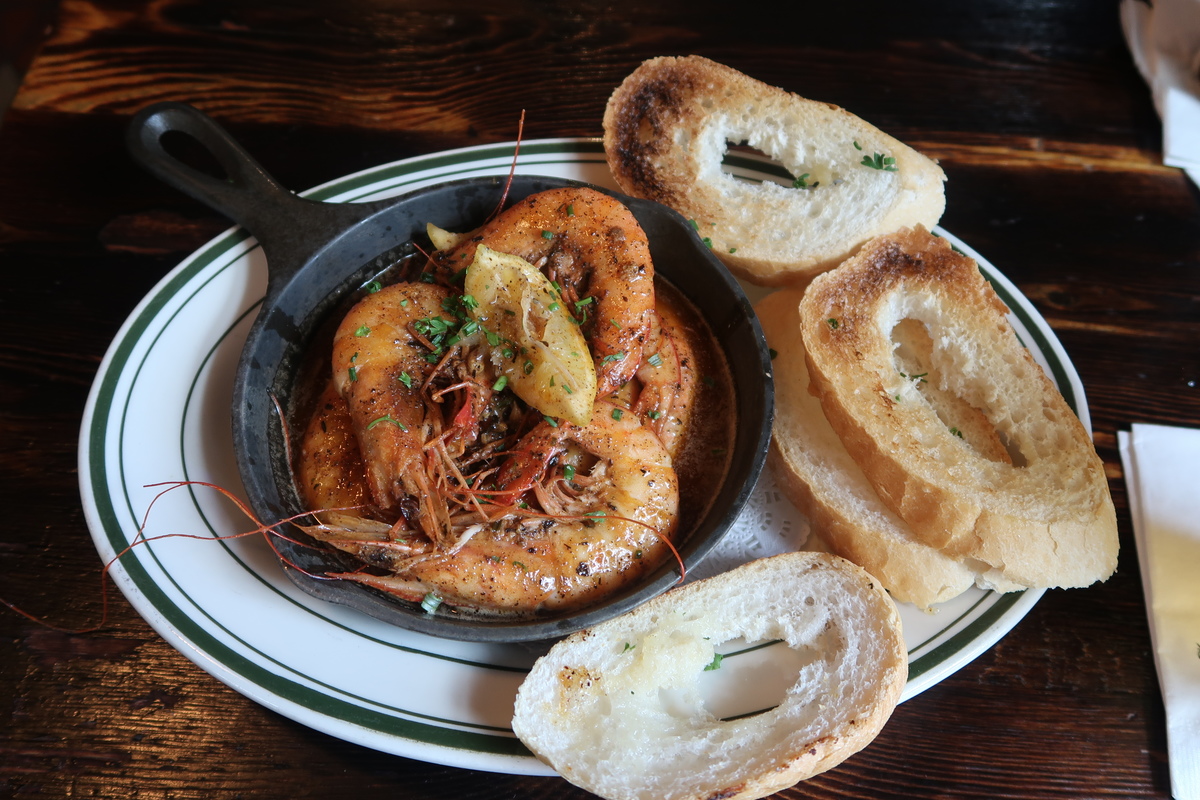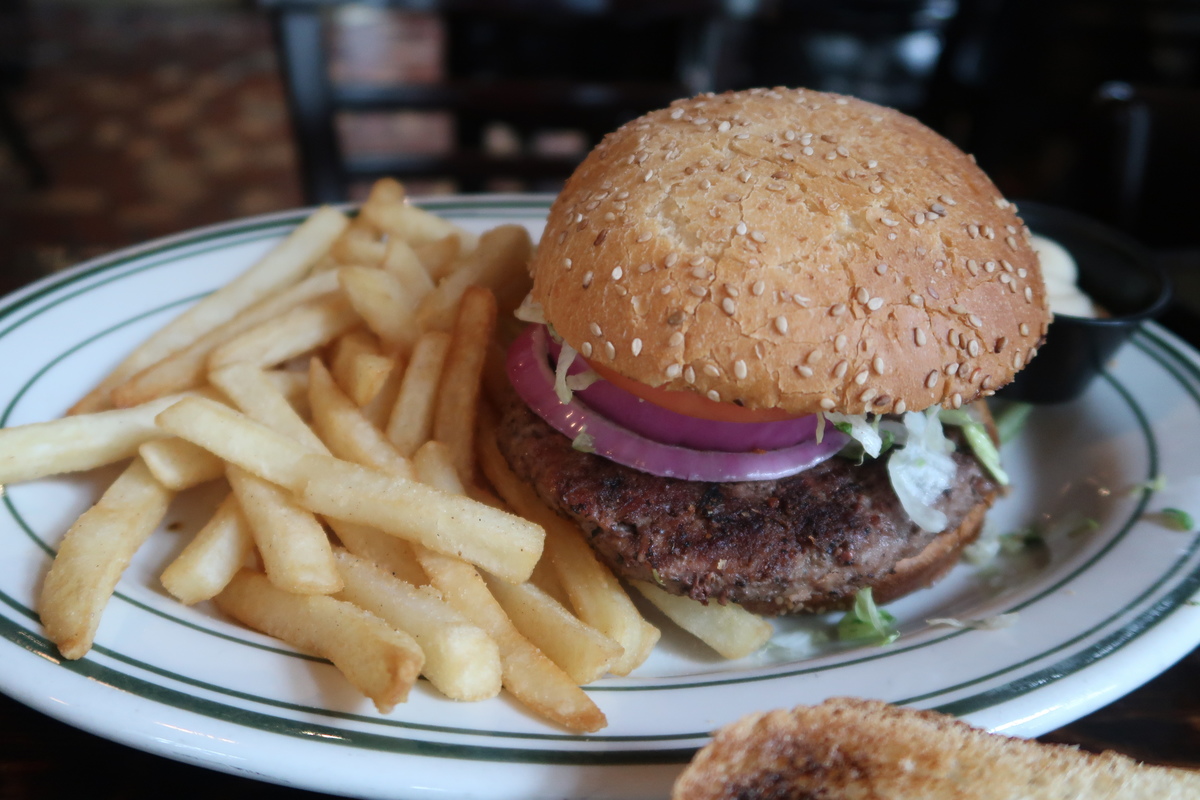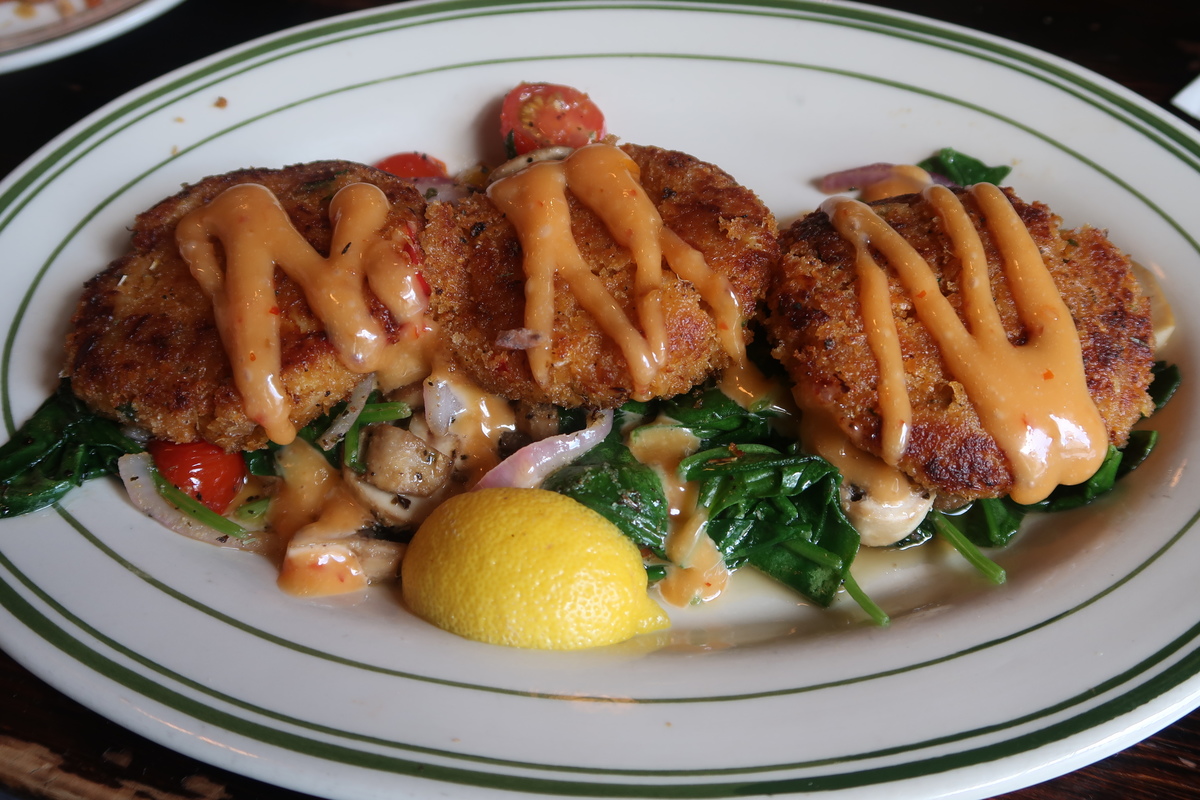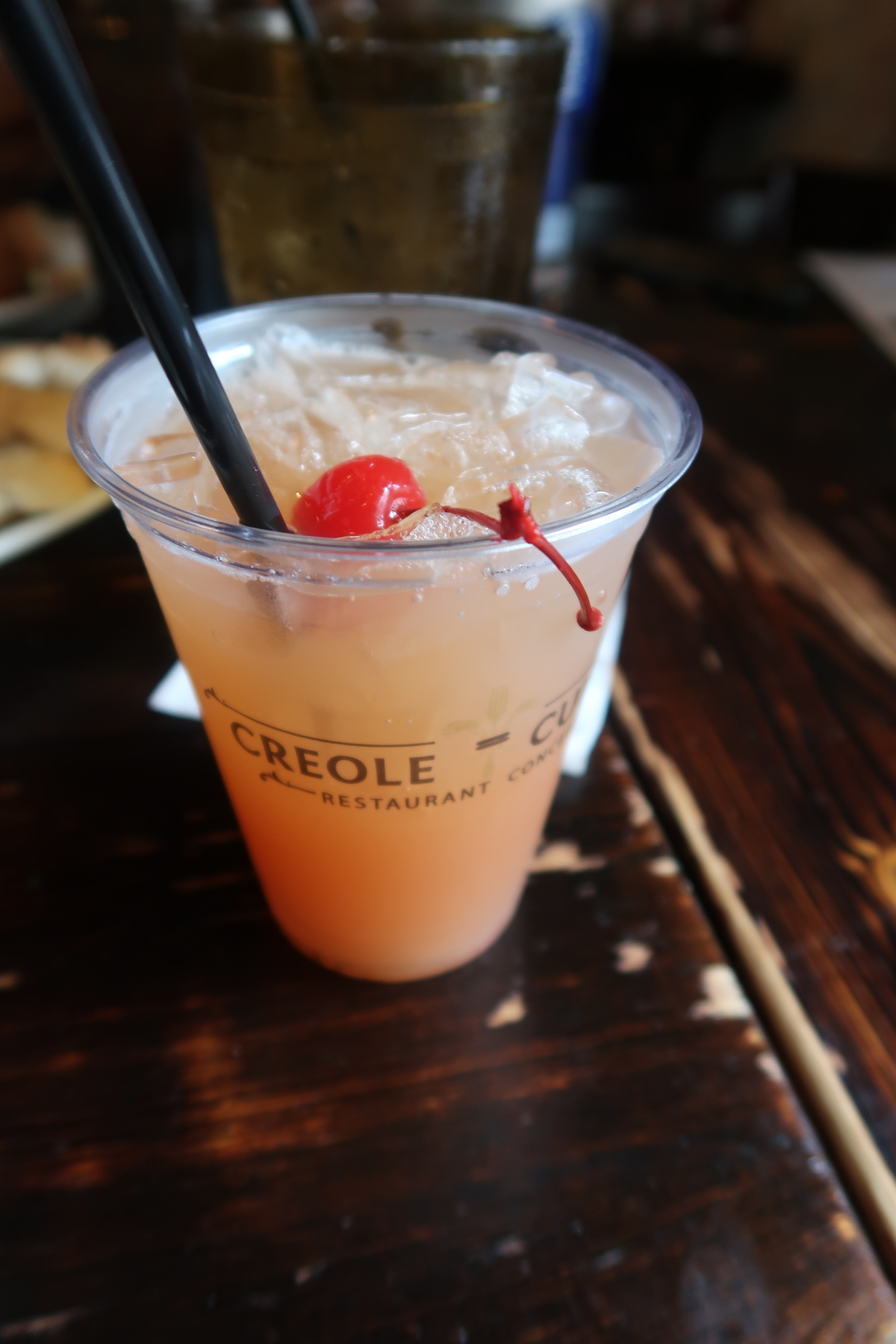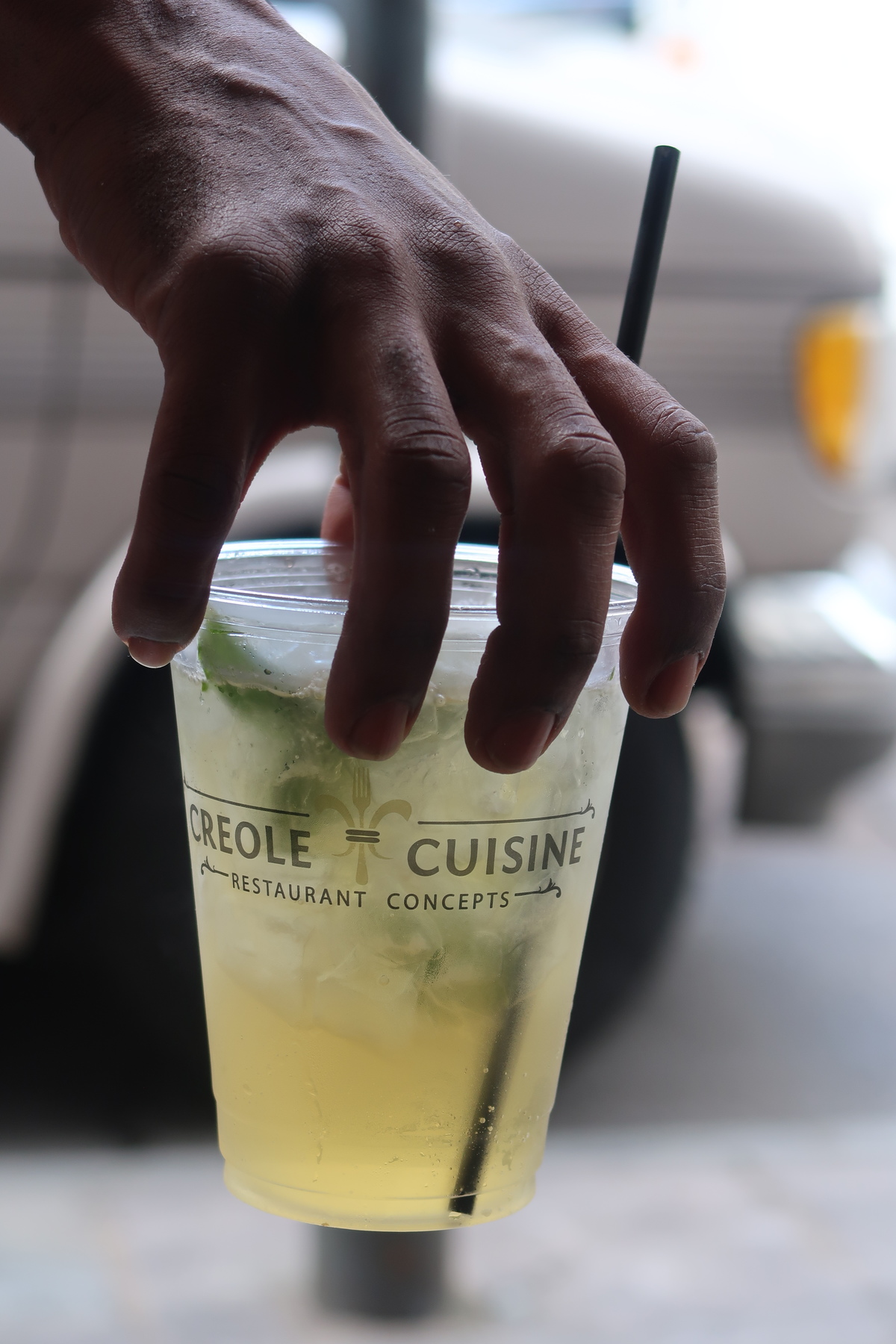 Oceana Grill
So glad my friend told us to try Oceana. We didn't want anything fried so we were happy to see blackened fish and tuna on the menu. Our waitress was Taylor and she was very nice, attentive and helpful with selecting items from the menu. We started with oysters on the half shell which were delicious. For our entree I had blackened red fish topped with this delicious crawfish sauce on top. This was so good! The greens as a side were so good we got another side to go. My husband got the tuna medium rare topped with shrimp and it was also very good. We ended up packing up half and taking it back to our hotel. Would definitely come back.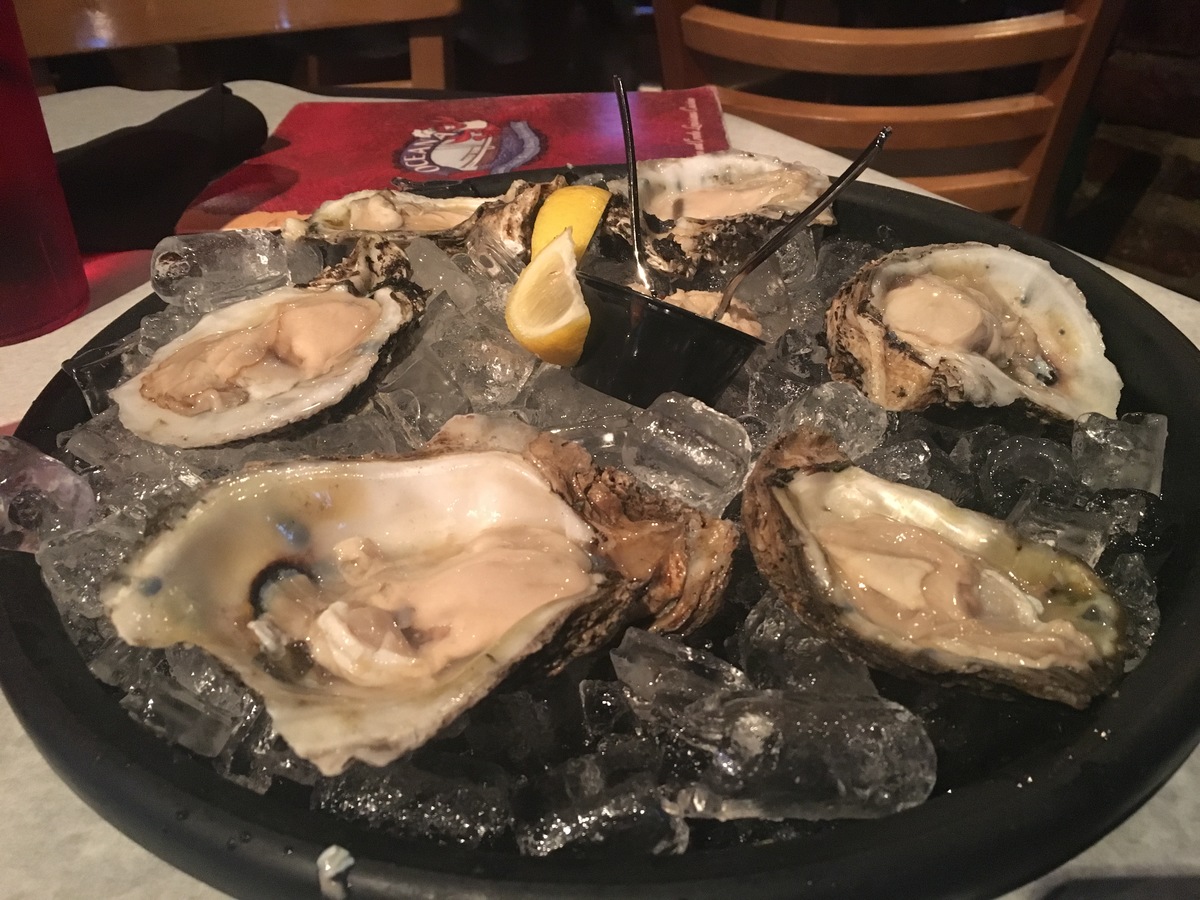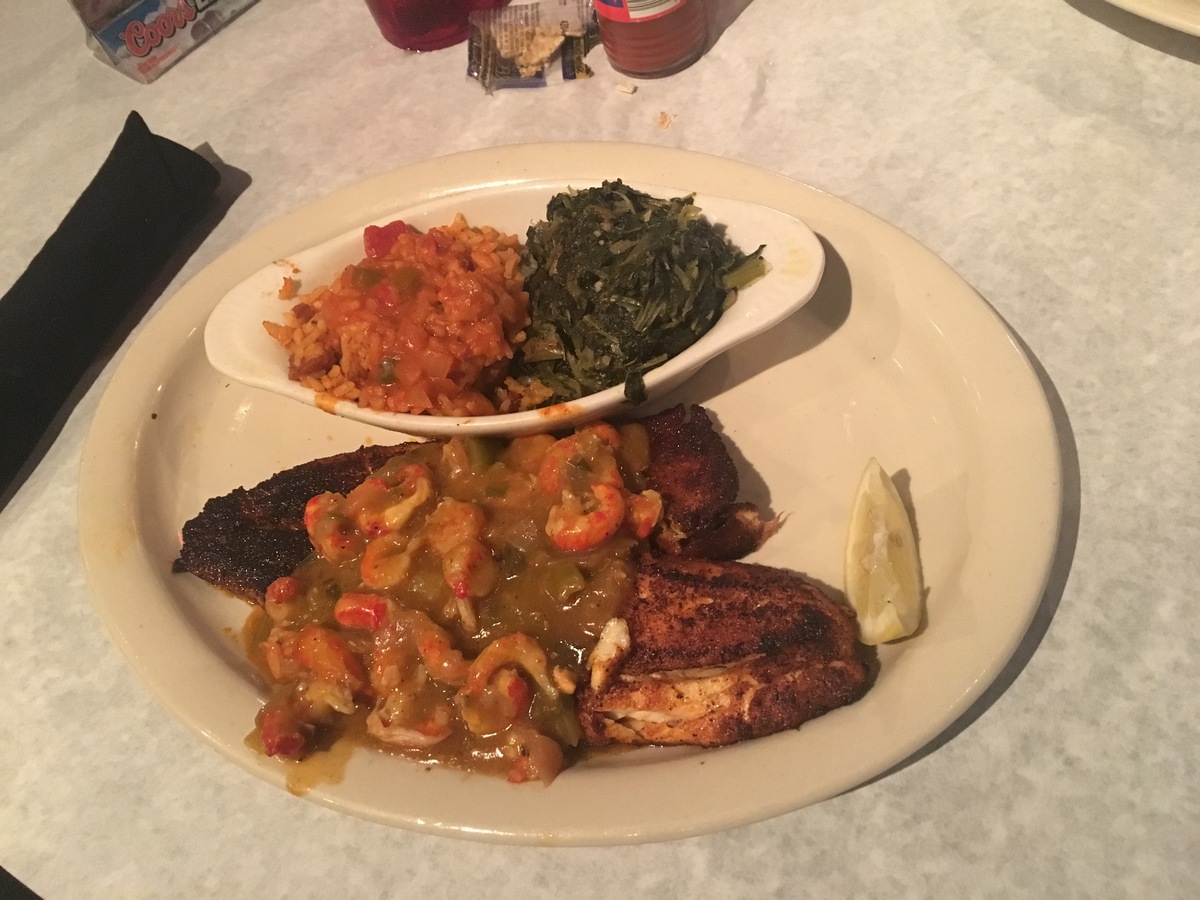 Blackened Red Fish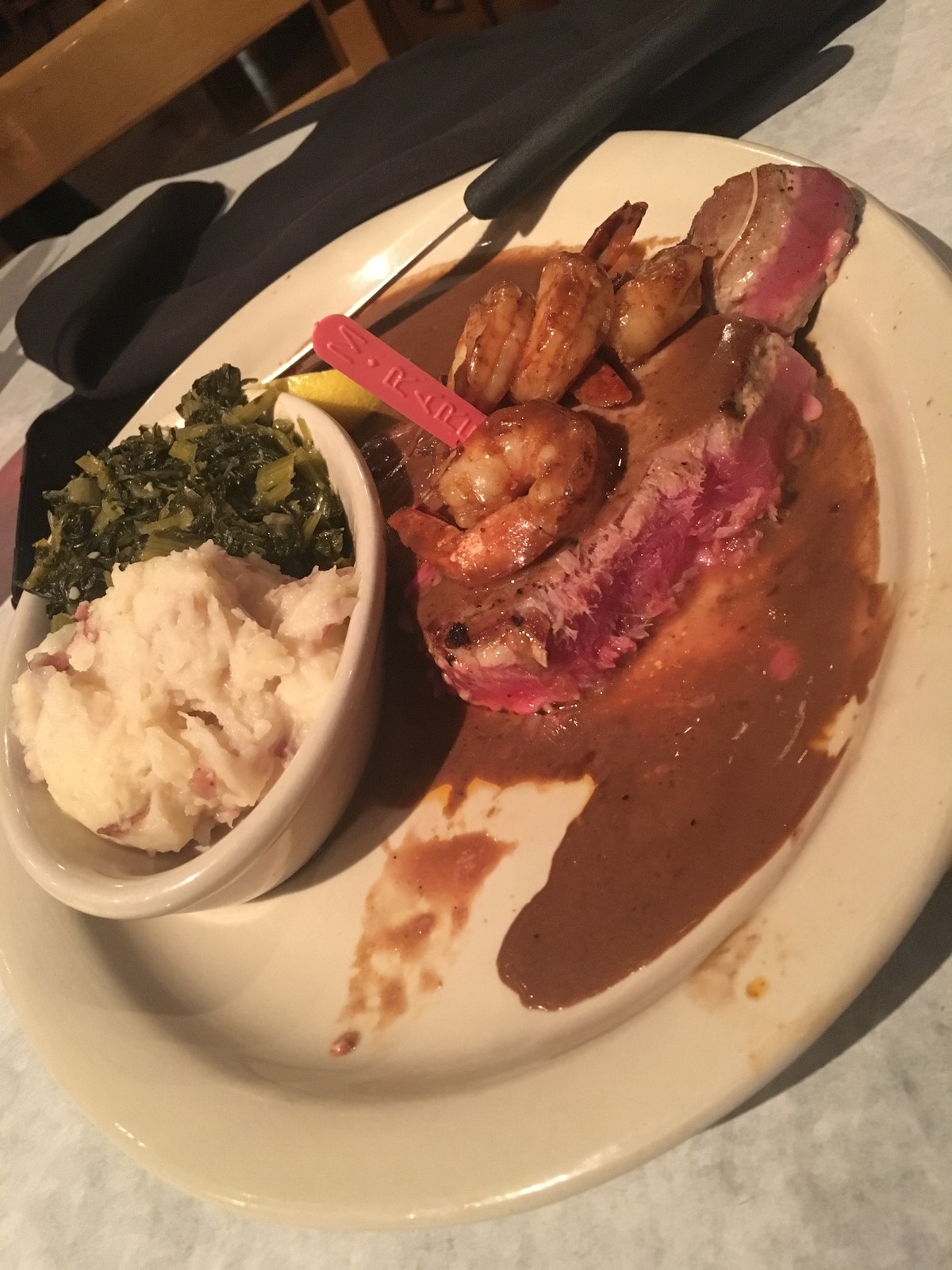 Grilled Tuna Steak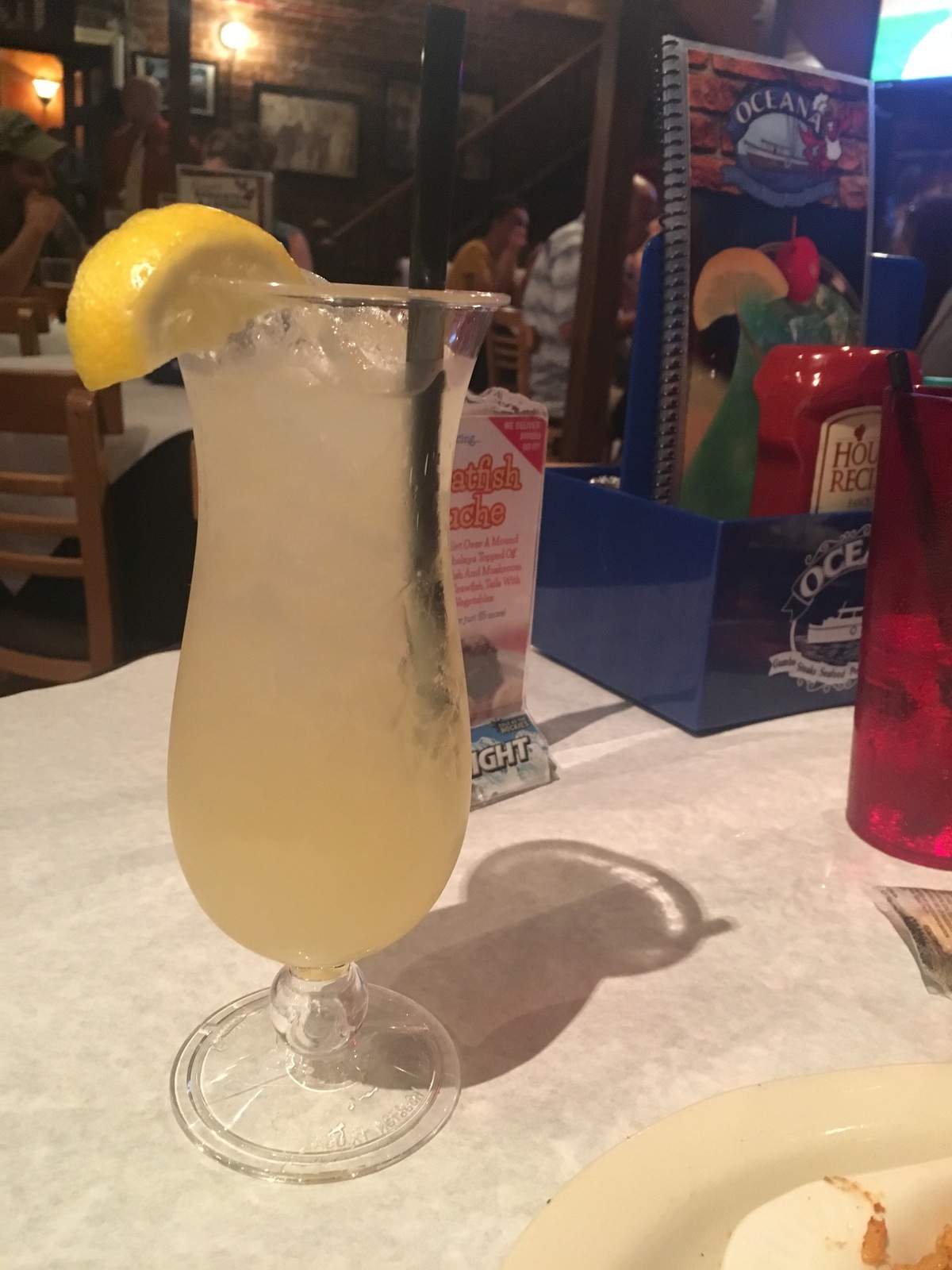 Café Du Monde
Friends told me to only come here for beignets. We've never had a beignet before and I'm glad I went to the best spot. There was a line but it moved very fast and we were seated in about 5 minutes. Our beignets and coffee were also served in less than 10 minutes. Perfection – and our waitress was super nice. Great for a lite breakfast or late night quick snack. Mr. Blakes made several trips for beignets throughout our trip.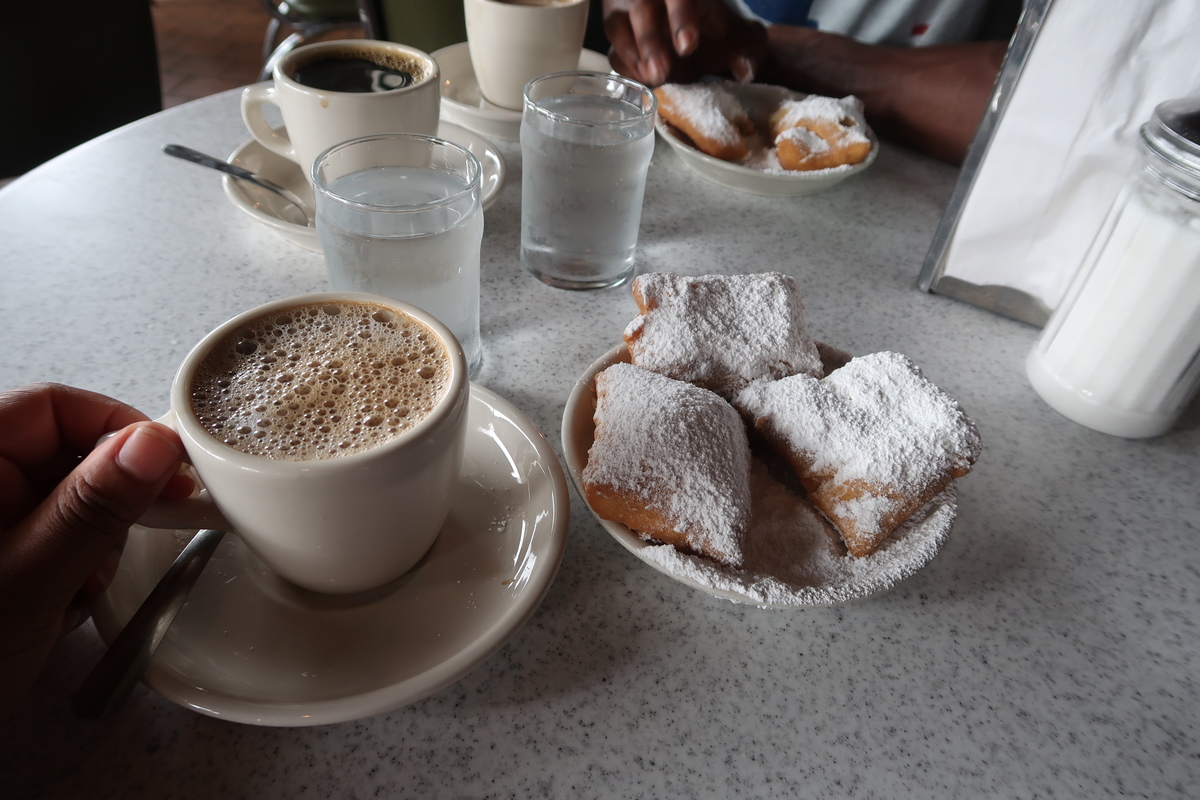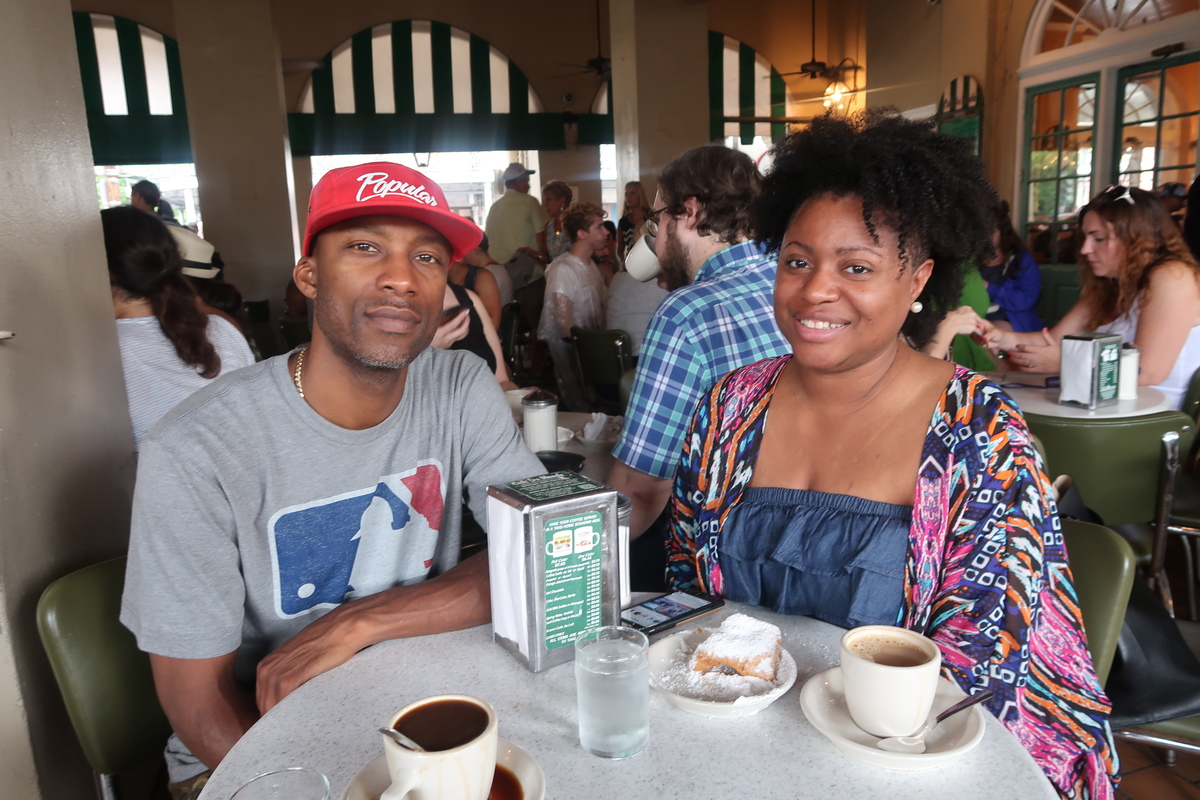 Mena's Palace
This spot was literally across the street from our hotel, so we decided to stop in and at least check out the menu. It was a Monday, and one of the daily lunch specials was Fried Catfish served with french fries and a salad. Sounded good, so we decided to give it a try. Mena's Palace is a casual restaurant, and it was a great place to grab lunch. The food came out pipping hot and fresh, and I loved that we got to mix the salad dressing right at the table. We ended up splitting this between us. The catfish was seasoned well and had a cornmeal coating, and I've never had french fries like this but they were so delicious.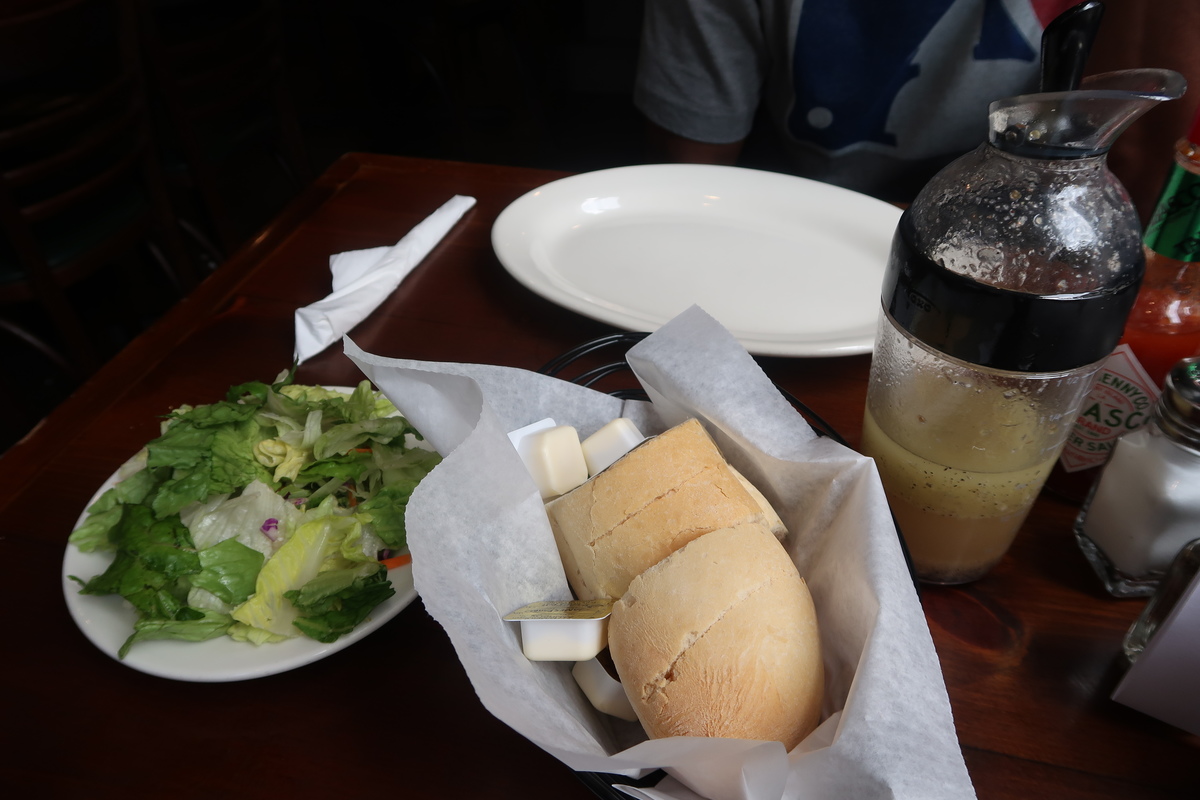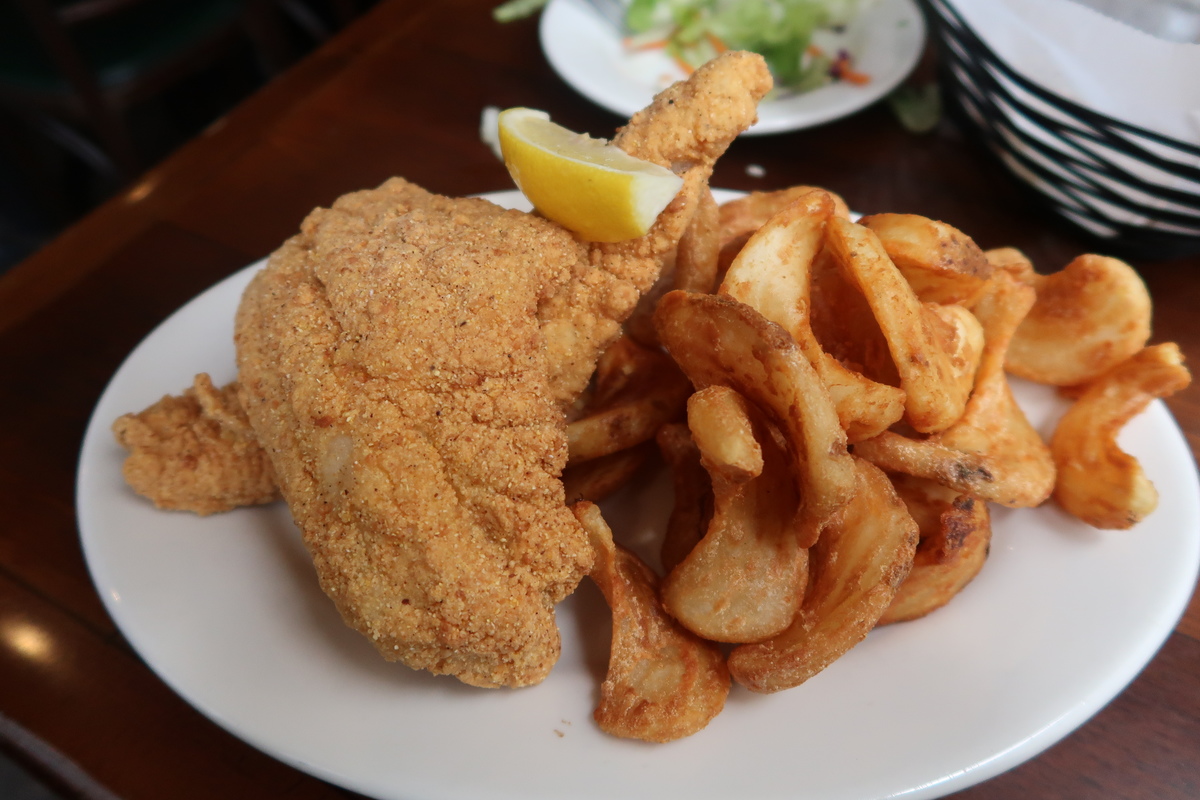 Palace Café
This was also a restaurant that was recommended to us to try. But we literally just stumbled upon it walking back to our hotel room from doing some shopping a decided to stop in. Compared to the other restaurants we'd gone to at this point in our trip, this one was more upscale as far as the dishes as well as the ambience. We had the option to sit outdoors, which we did and the weather was perfect for that. We ordered the Catfish Pecan and Shrimp Tchefuncte, and it was amazing.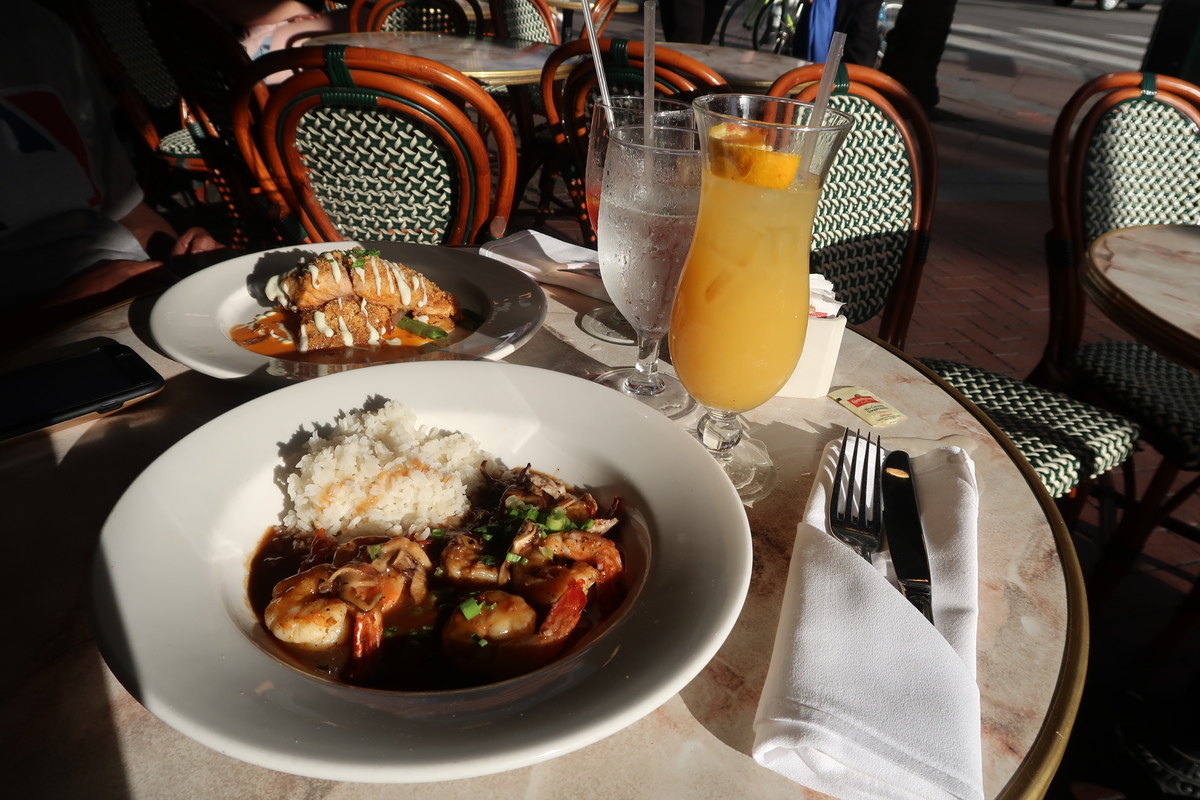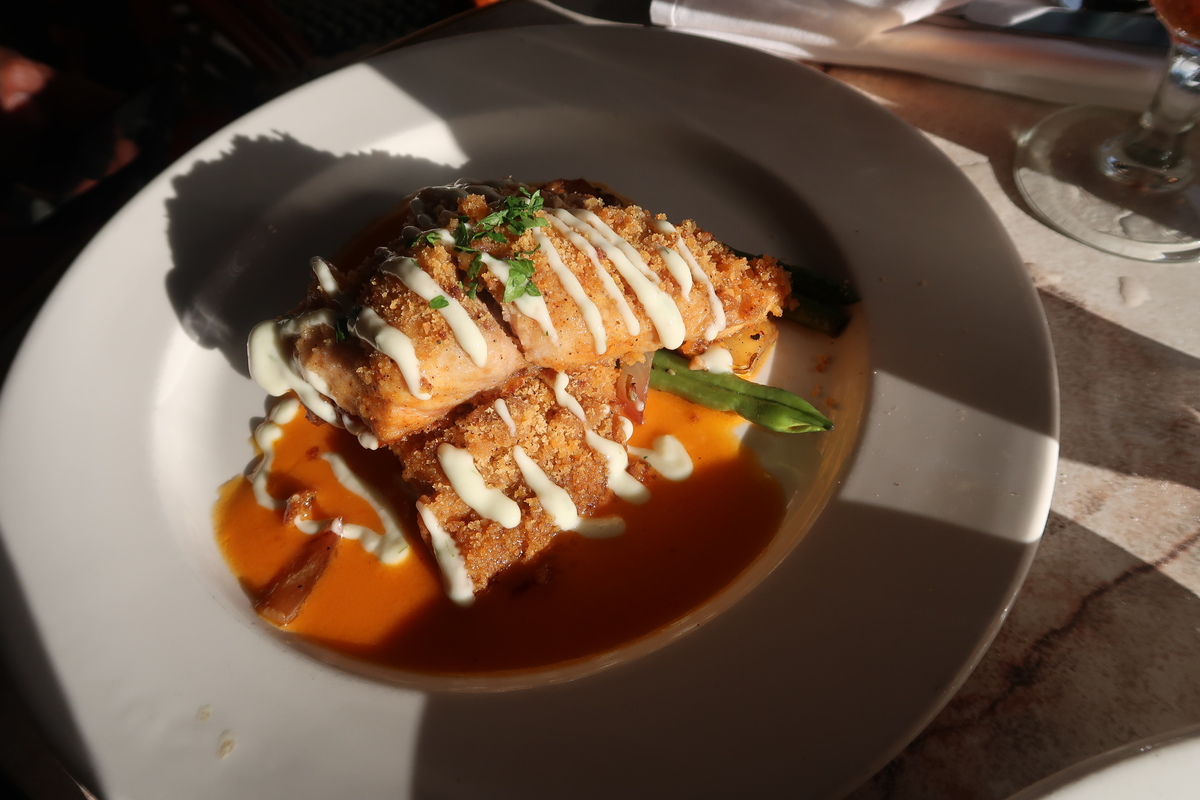 Catfish Pecan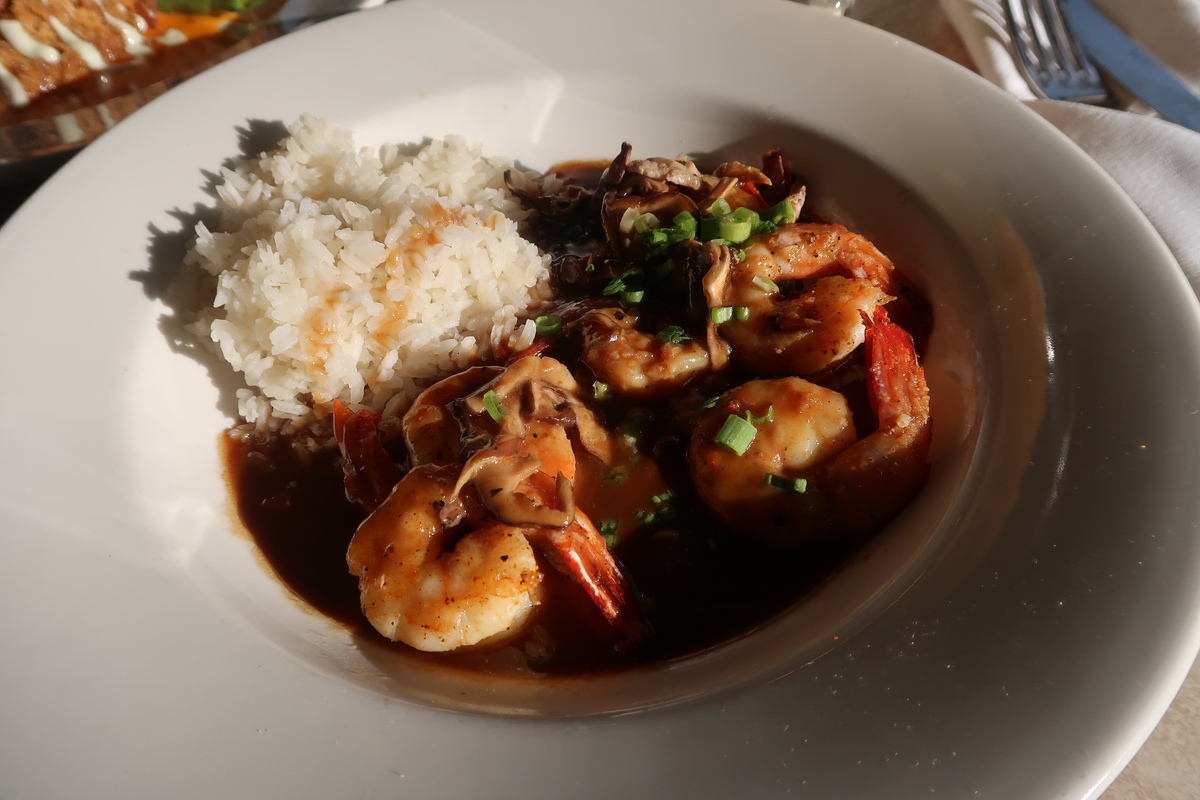 Shrimp Tchefuncte
Pier 424 Seafood Market
We stopped in for a quick bite before we got our official touristy HUGE frozen drinks. Our waitress was very nice and helpful with the menu. We thought we wanted dinner but opted for a couple of appetizers instead. We got the crab claws and half a dozen charbroiled oysters. Both were good, but some of the oysters were a little small compared to the others. I preferred Oceana Grill over this restaurant, which had a very similar menu.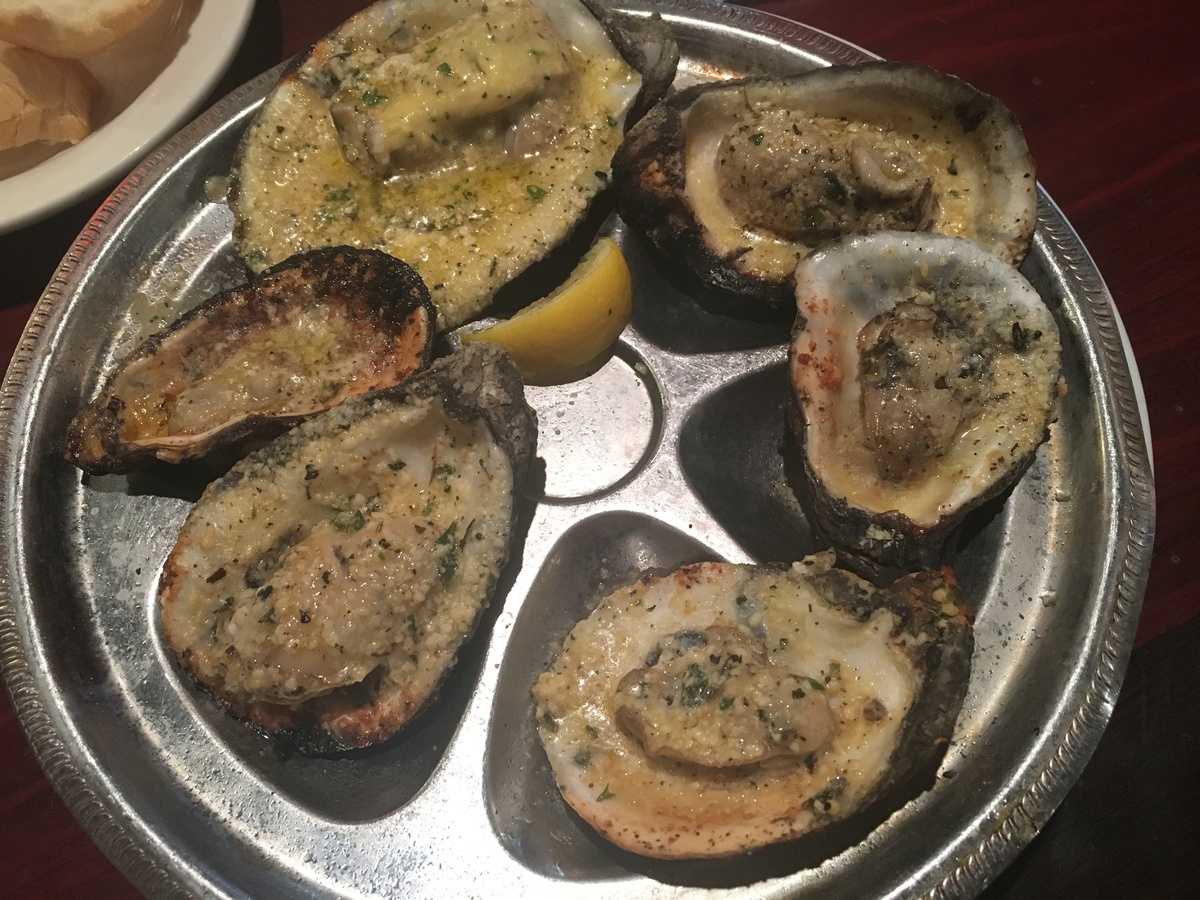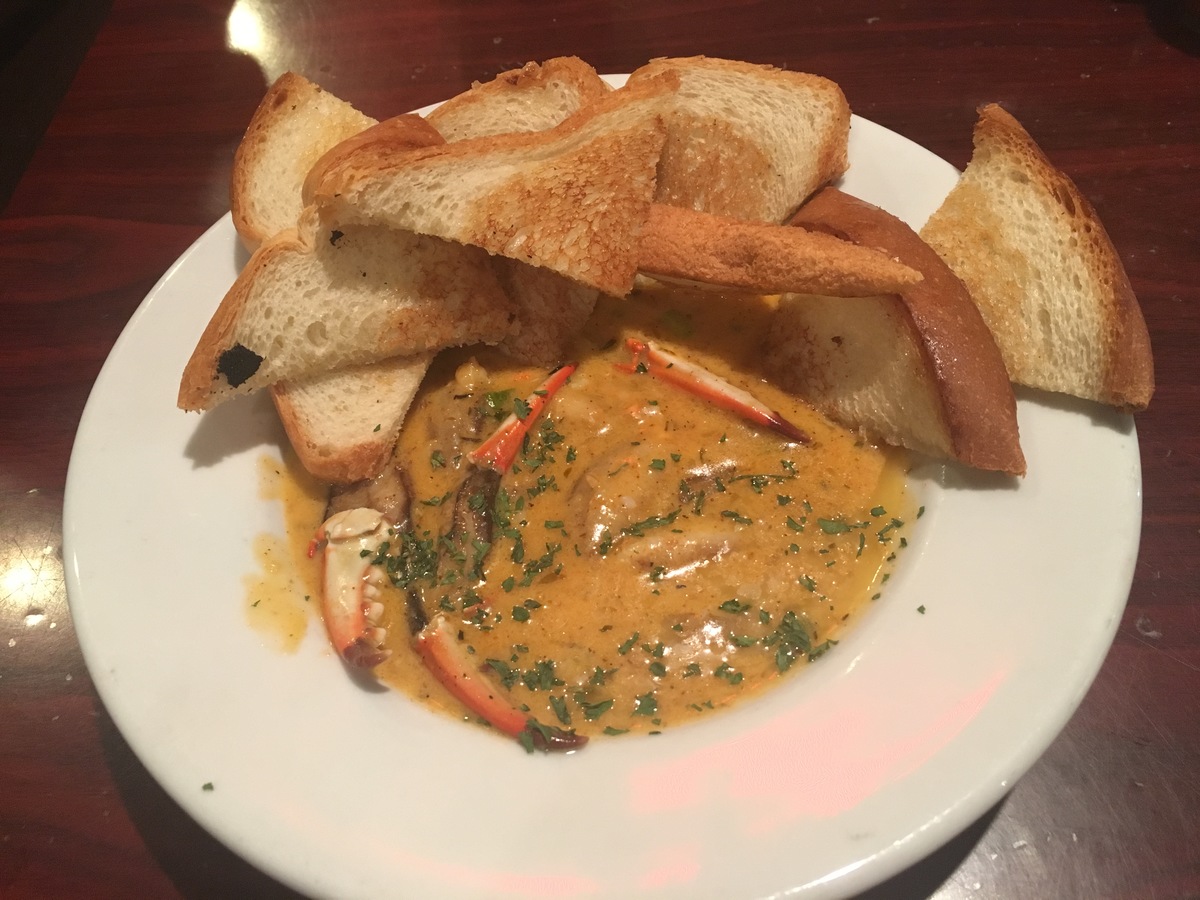 Mother's Restaurant
I'm so glad people recommended Mothers to us. My husband wanted breakfast food, and I really didn't. Fortunately this spot serves breakfast all day. There was a long line but it moved along pretty fast. Our waitress was nice and when my husband didn't like his eggs she got him some fresh eggs to replace them. He ordered the breakfast special with turkey sausage. Most places give you some over processed turkey sausage links but these were huge and tasted fresh made. I ordered the quarter fried chicken – and even though the menu said it takes 30 minutes it didn't (thank goodness). The chicken was seasoned just right and crispy. I got cabbage and green beans & tomatoes as my sides and these were so good and well seasoned. Again not too salty but flavorful. Both our meals came with biscuits. This restaurant is a must.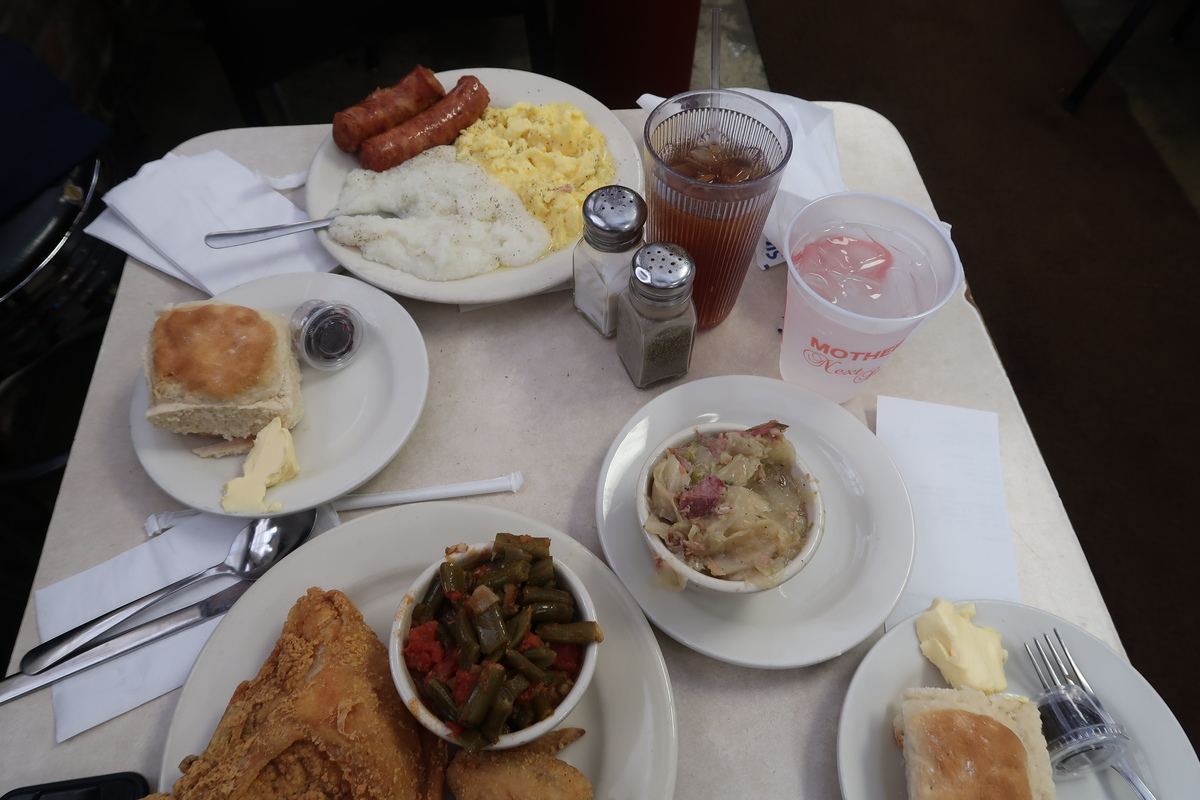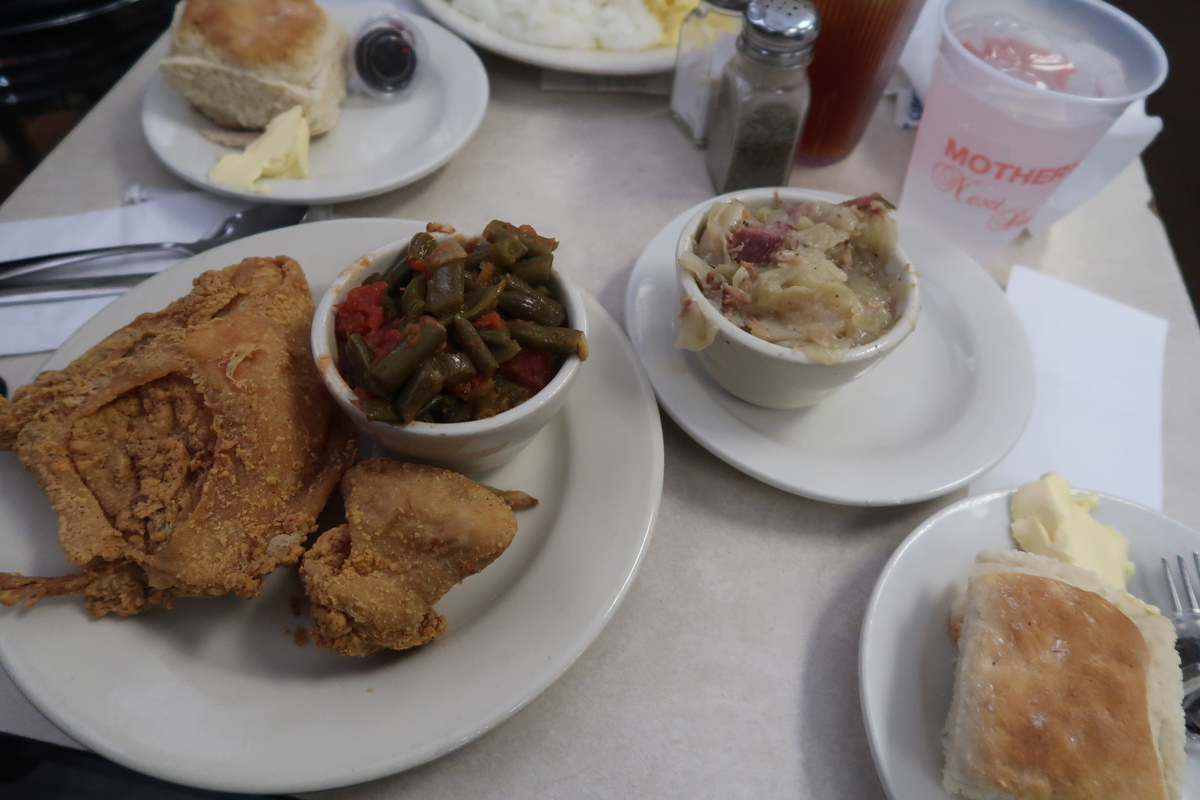 Quarter Fried Chicken with Cabbage and Green Beans & Tomatoes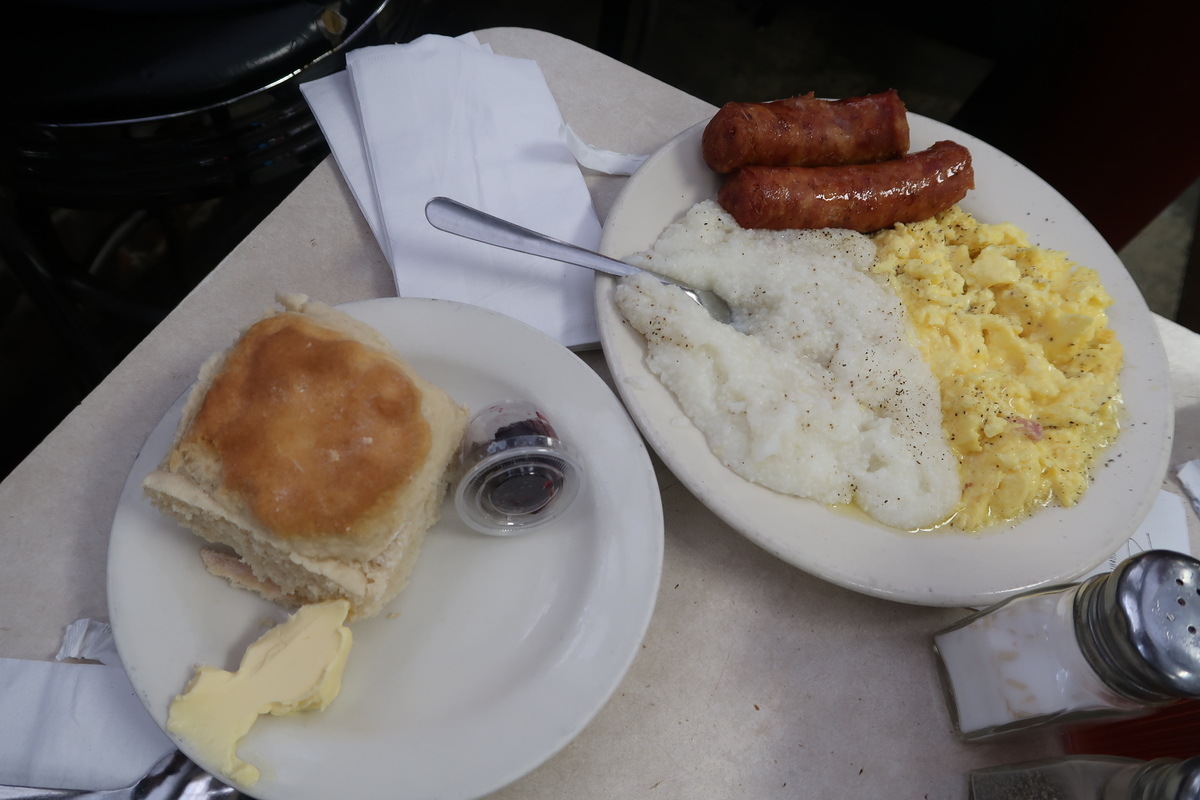 Breakfast Special with Turkey Sausage
The Rum House
At a certain point, you want something different than the traditional creole food. This place came highly recommended and even though the wait was long it was worth it. We were told the wait was an hour but we only waited about 30 minutes. It was Taco Tuesday so draft beers and all tacos on the menu were only $2 – SCORE!!! We tried several tacos and they were all delicious. The drinks were good as well.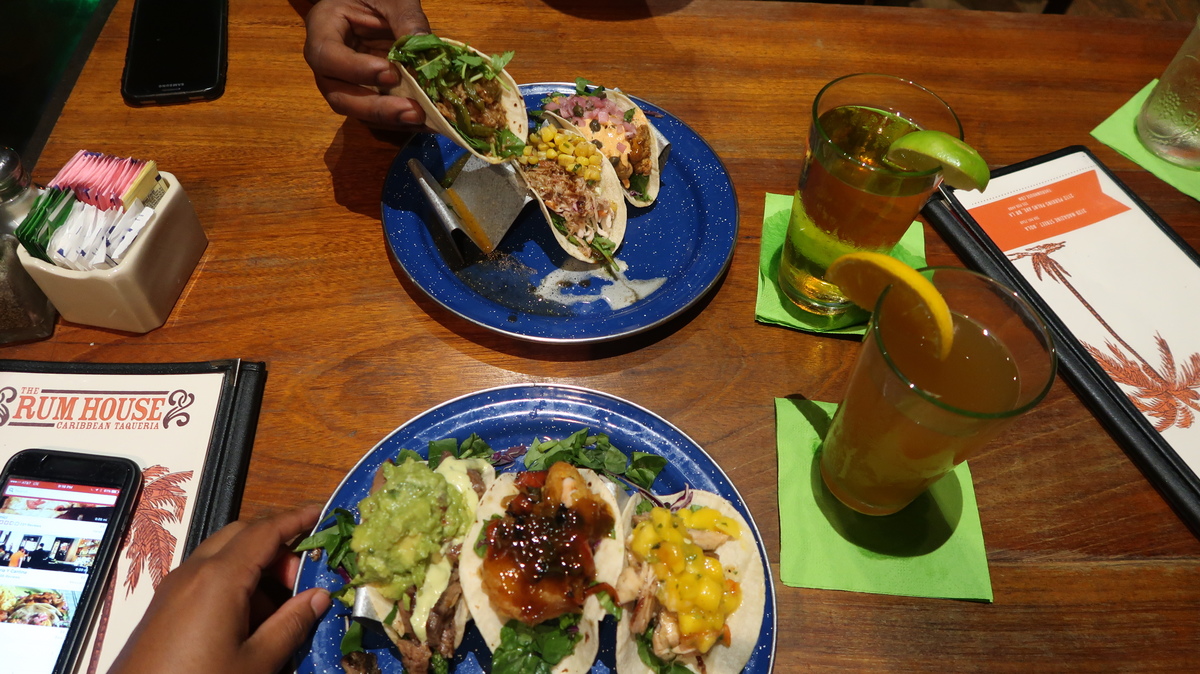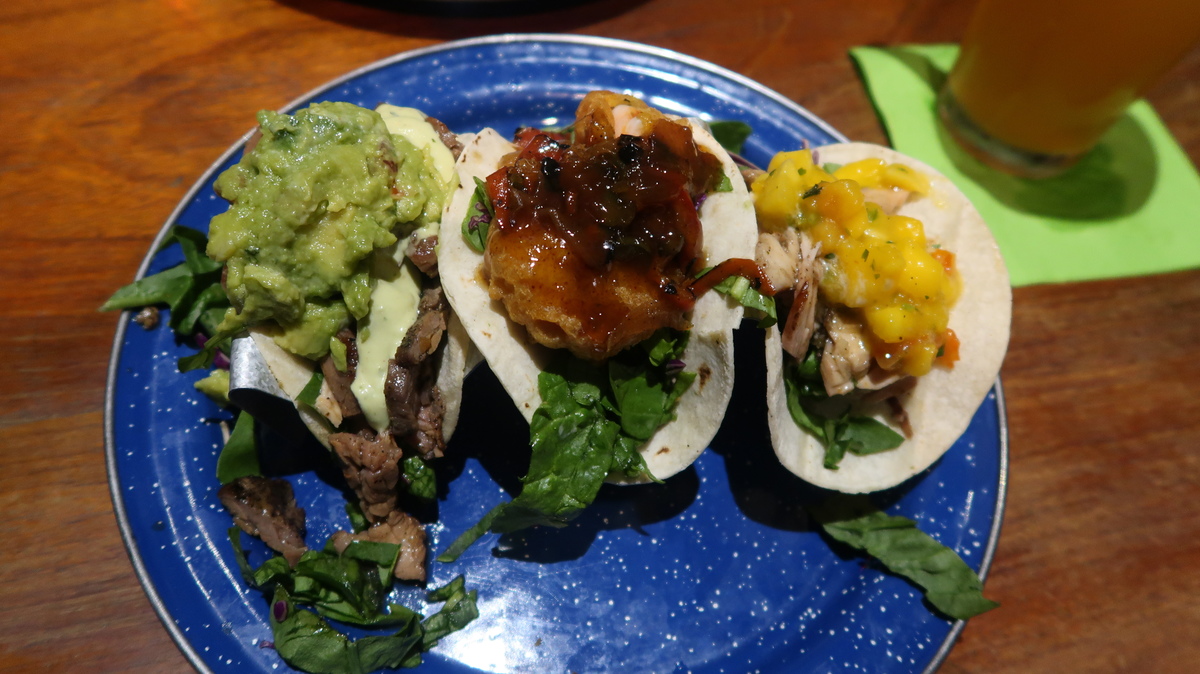 Calypso Beef, Chili Glazed Shrimp, Jerk Chicken (l to r)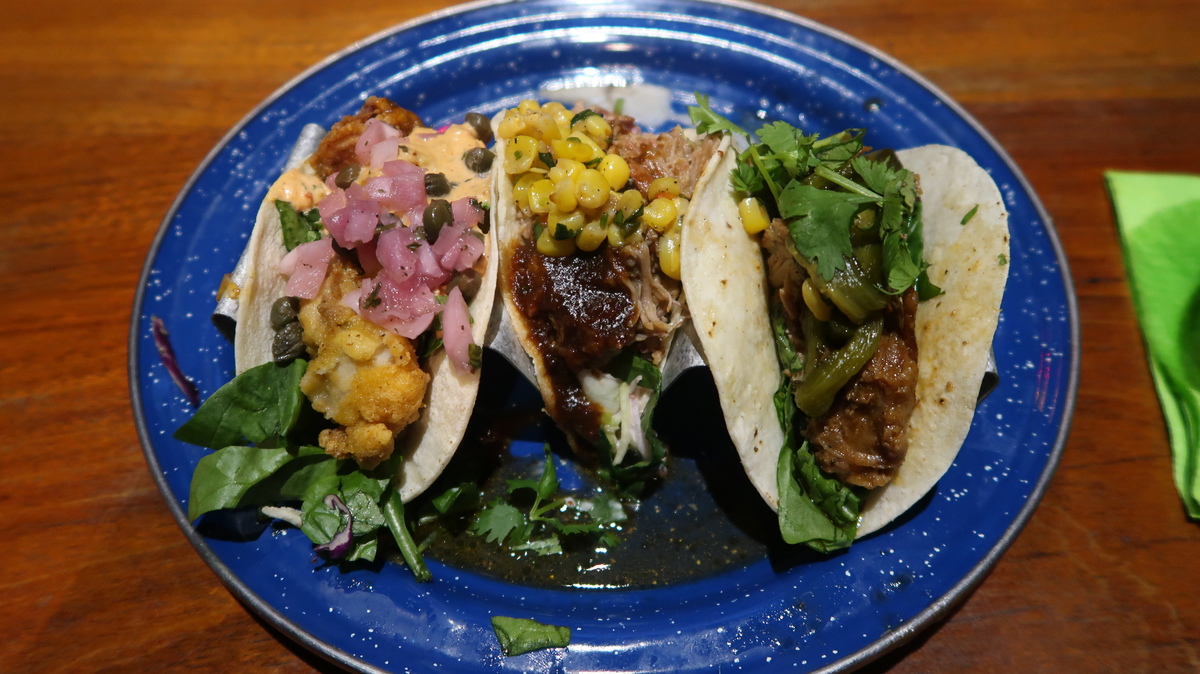 Crispy Fish, The Carolina, Creole Rib (l to r)
Bayou Burger & Sports Company
Great spot for a burger since they have a huge variety. The burgers are really big. We got the gator burger and the home team burger. Both were good, but my home team burger was a little over cooked. The gator burger was really tasty. We went very late, like around 11pm, and sat at the bar thinking we would get quicker service. But we ended up waiting a while for our food even to the point the staff noticed we had been waiting a while. And I wasn't impressed by the kettle chips. The service was good though, our bartender was really nice.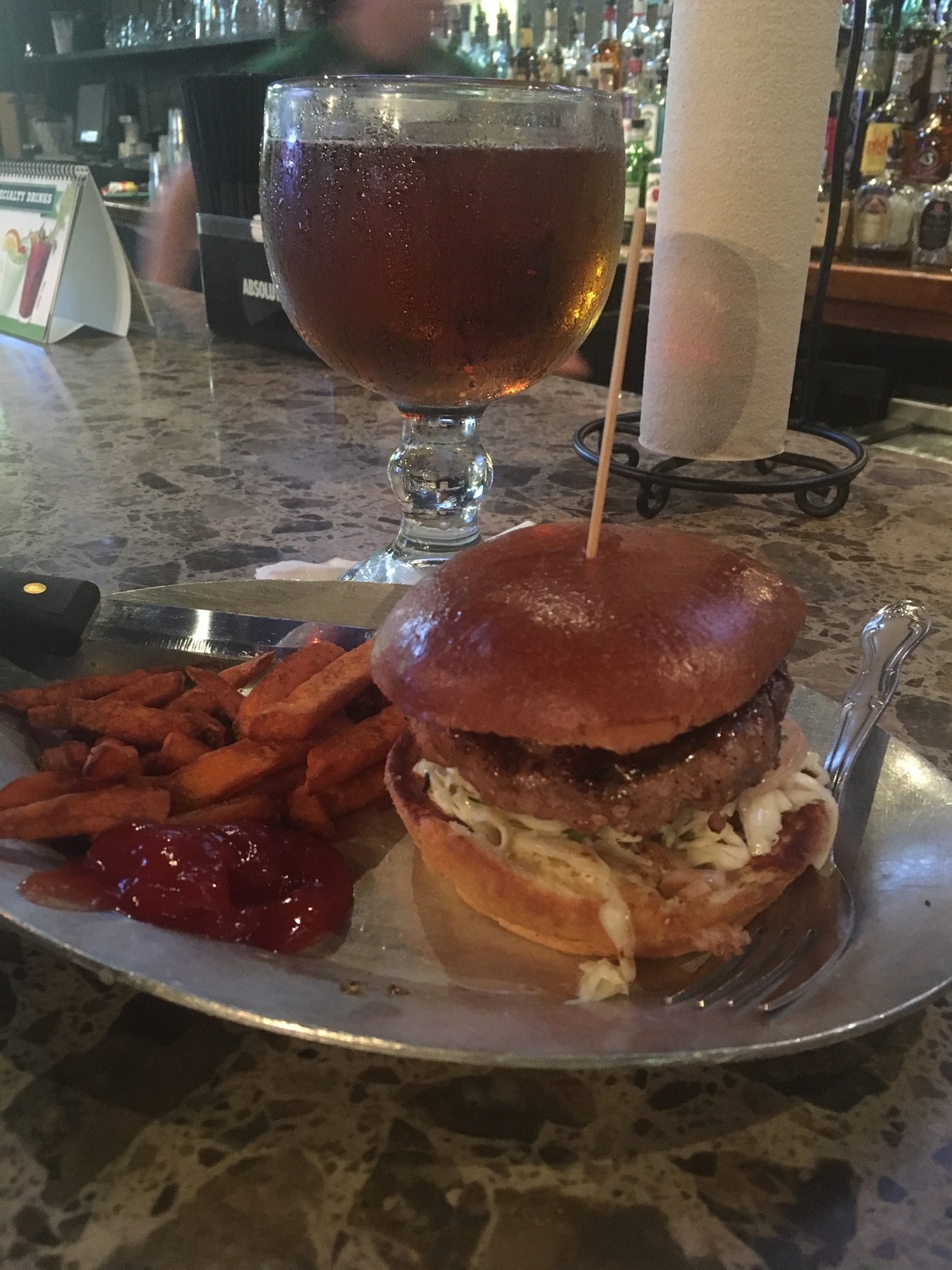 Gator Burger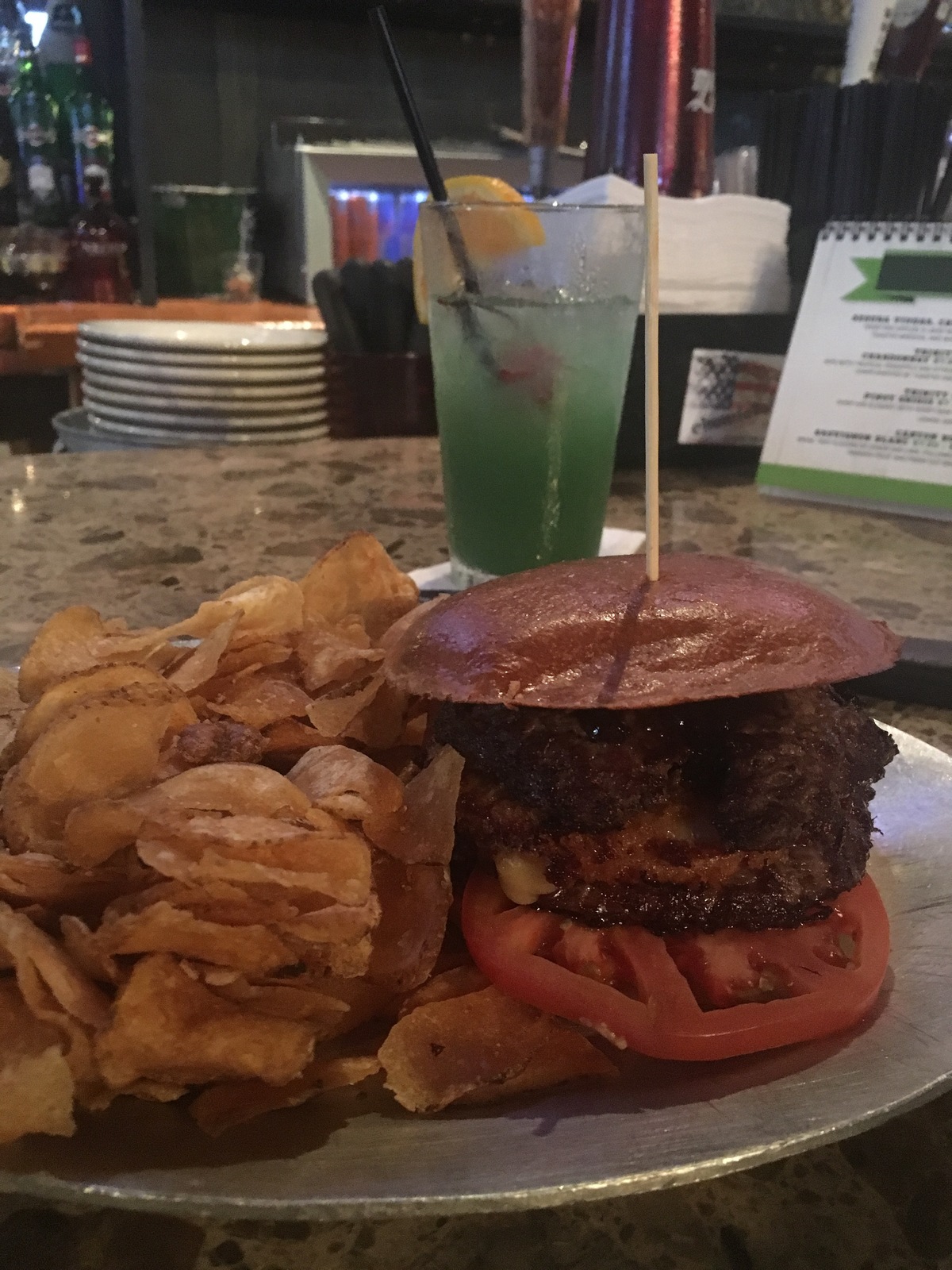 Home Team Burger
Cafe Fleur De Lis
Funny part about this restaurant, is that Mr. Blakes decided to go here by himself for breakfast because I was knocked out sleep one morning and he was very hungry, so he left me. Never even told me about it until we were about to head back out of town and he wanted to go back there for breakfast to go. Had I known, I would've gotten up early so we could catch their Saturday brunch. The food looked delicious, and the place was packed when we ordered his take out.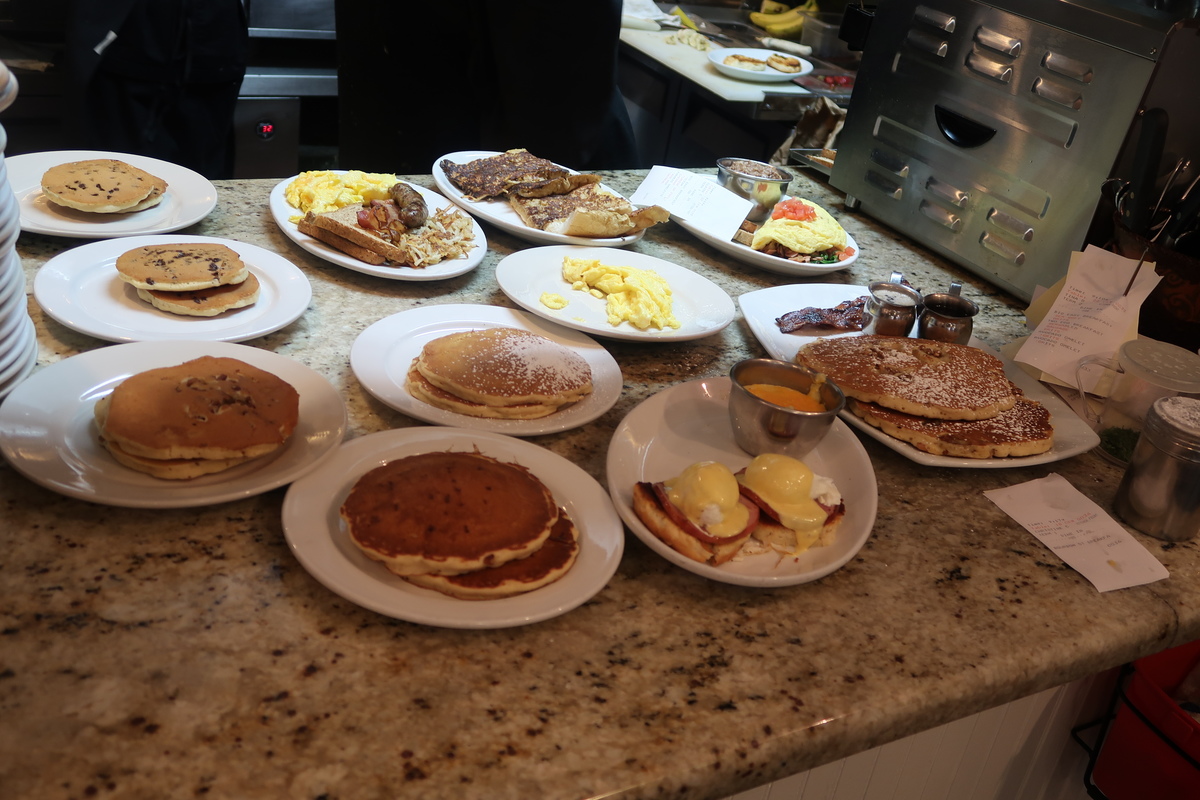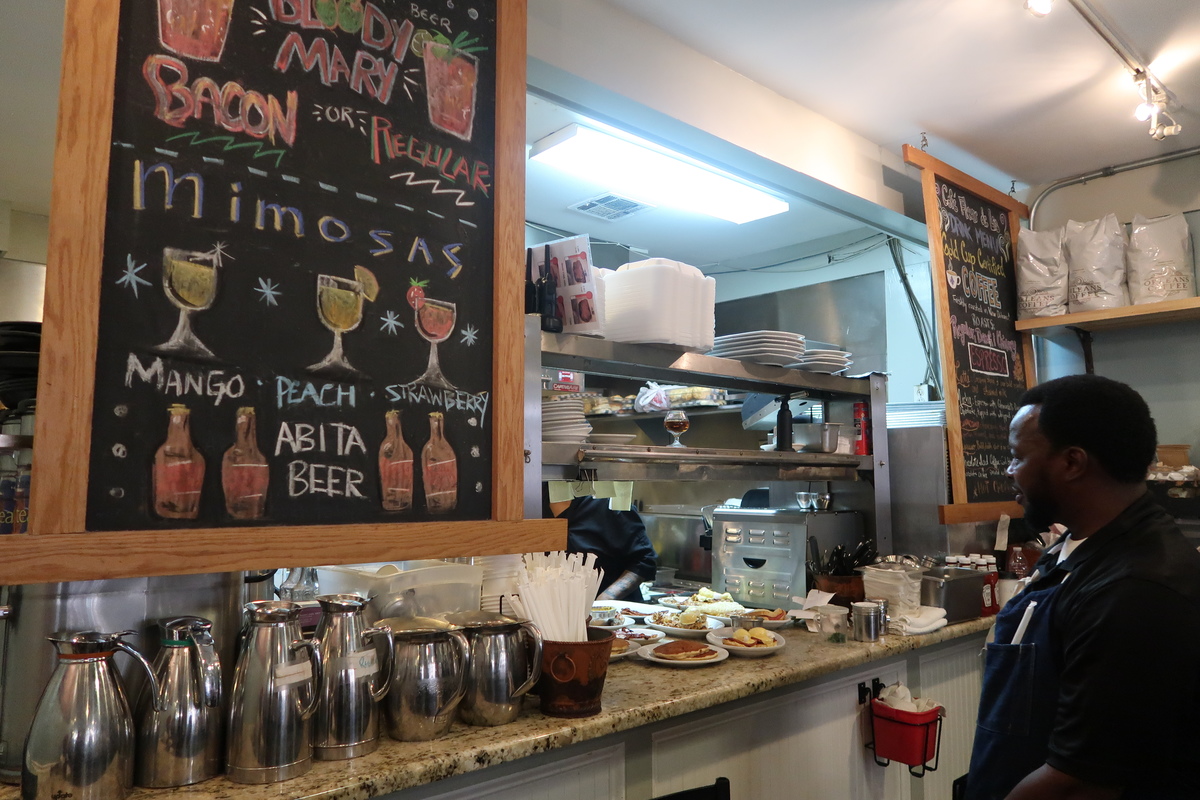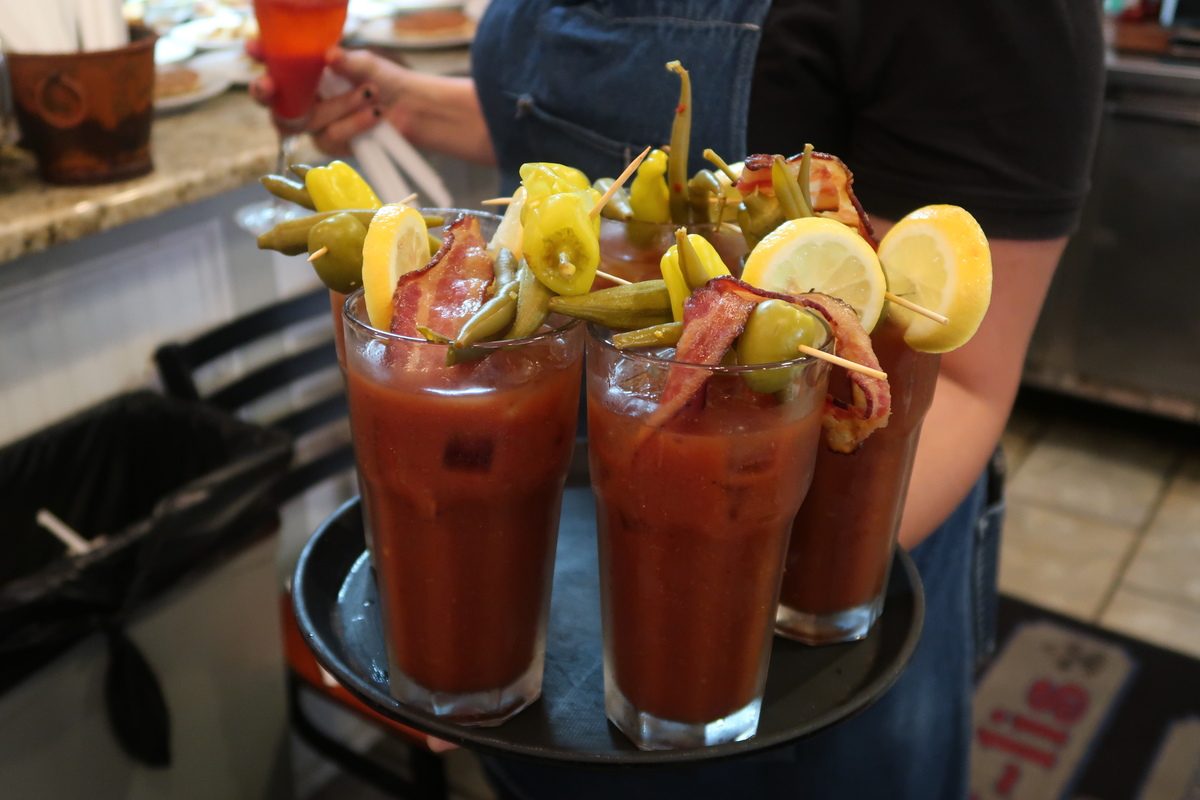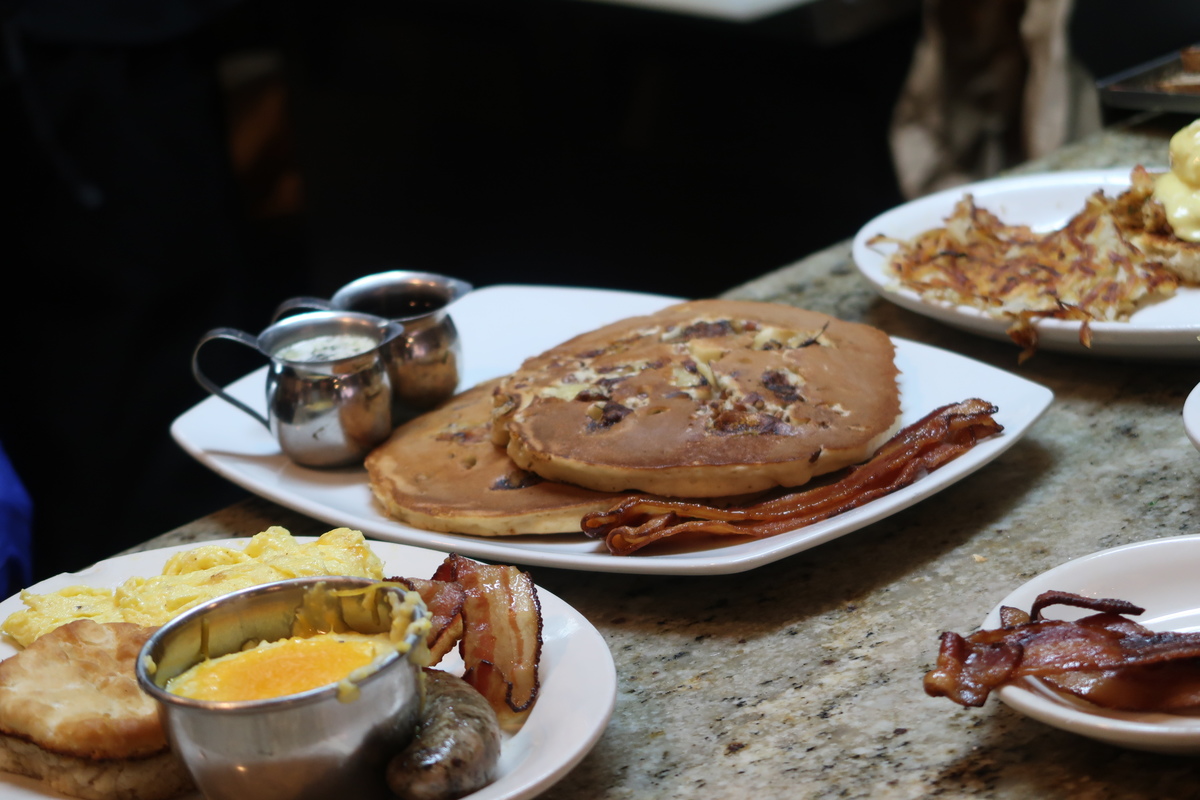 Seed
This is a spot you must try whether you're a vegan, vegetarian, or vegan wanna-be like myself. My husband and I are not vegans but we do like to incorporate plant based foods in our diets as much as possible. We both got smoothies (Vanilla Macha and Triple Chocolate Avocado Shake) and selections from the brunch menu, and we couldn't finish it all. Mr. Blakes got the Seed Breakfast with tofu scramble, maple seitan, and toast, and I got the Nuevos Rancheros. Great flavor and I didn't miss the meat at all. Even the vegan sour cream was yummy. We ordered the Breads and Spreads as an appetizer and it took a little longer to come than we expected but otherwise the service was great.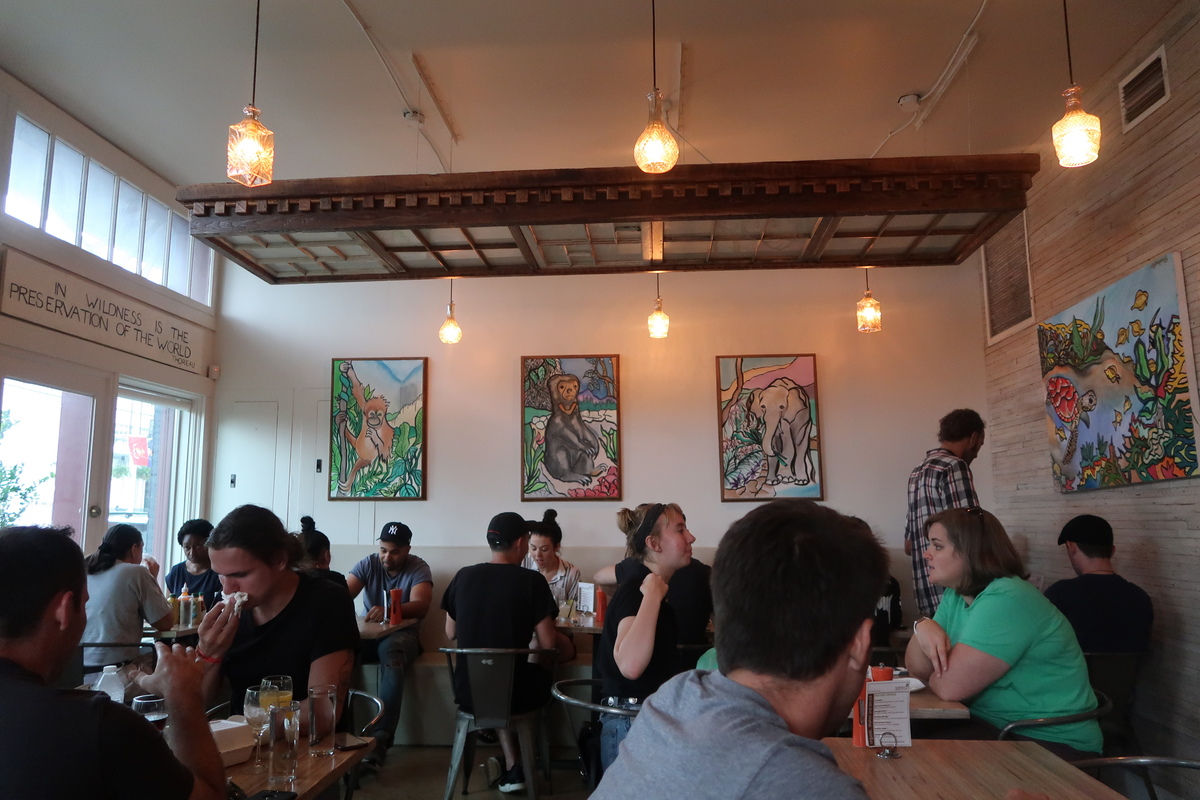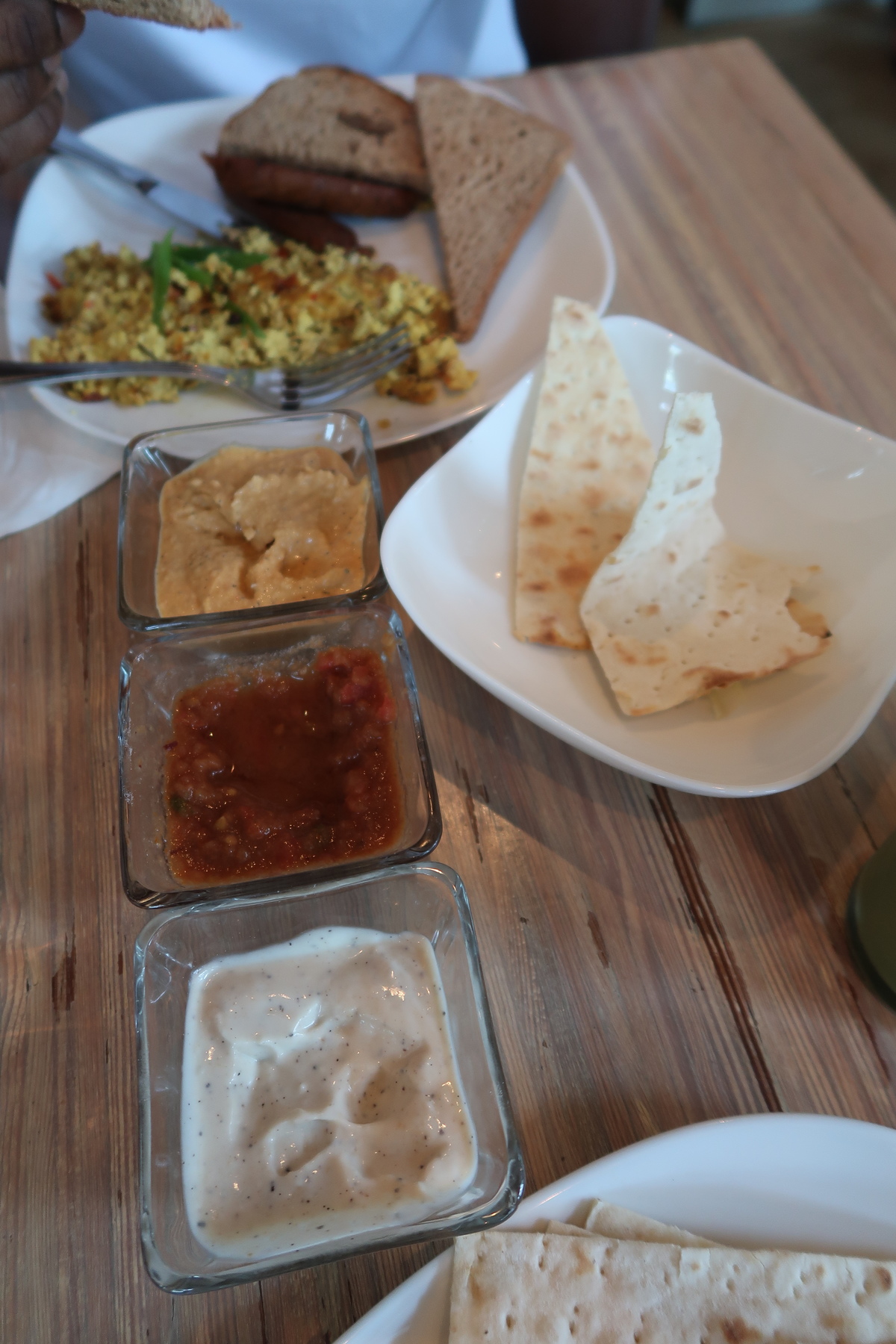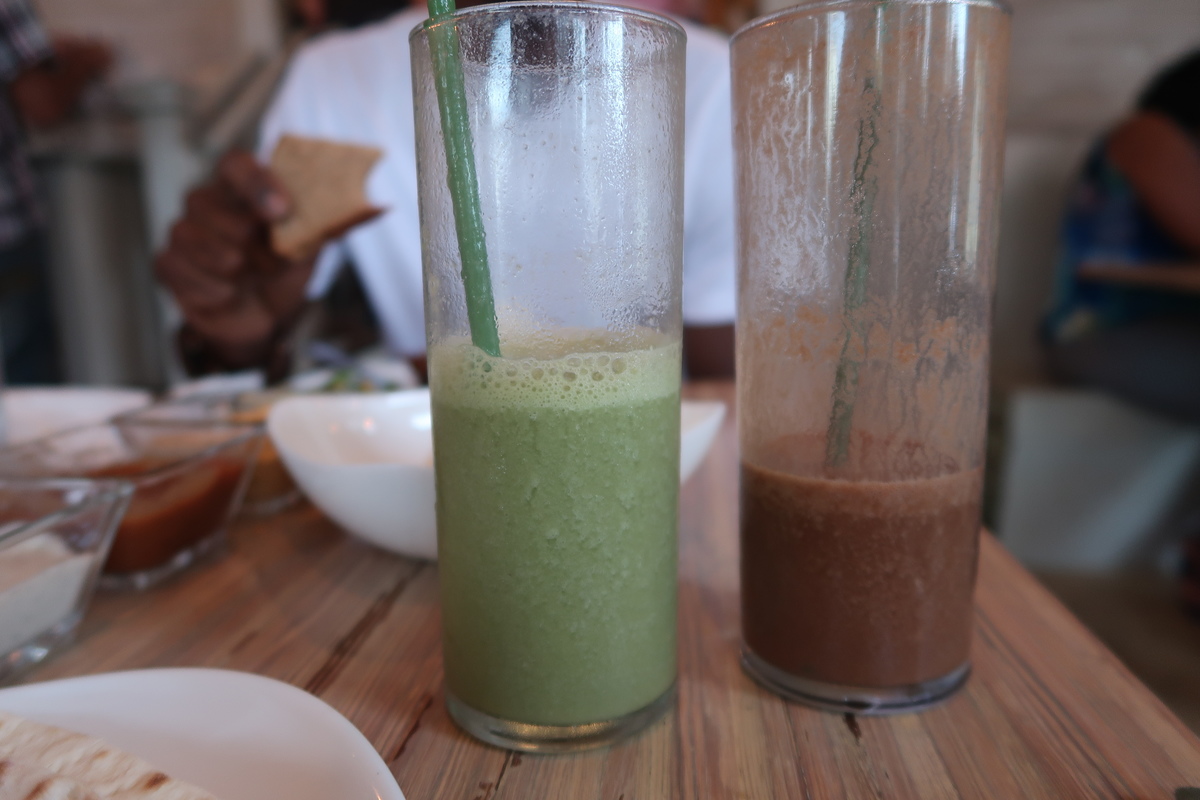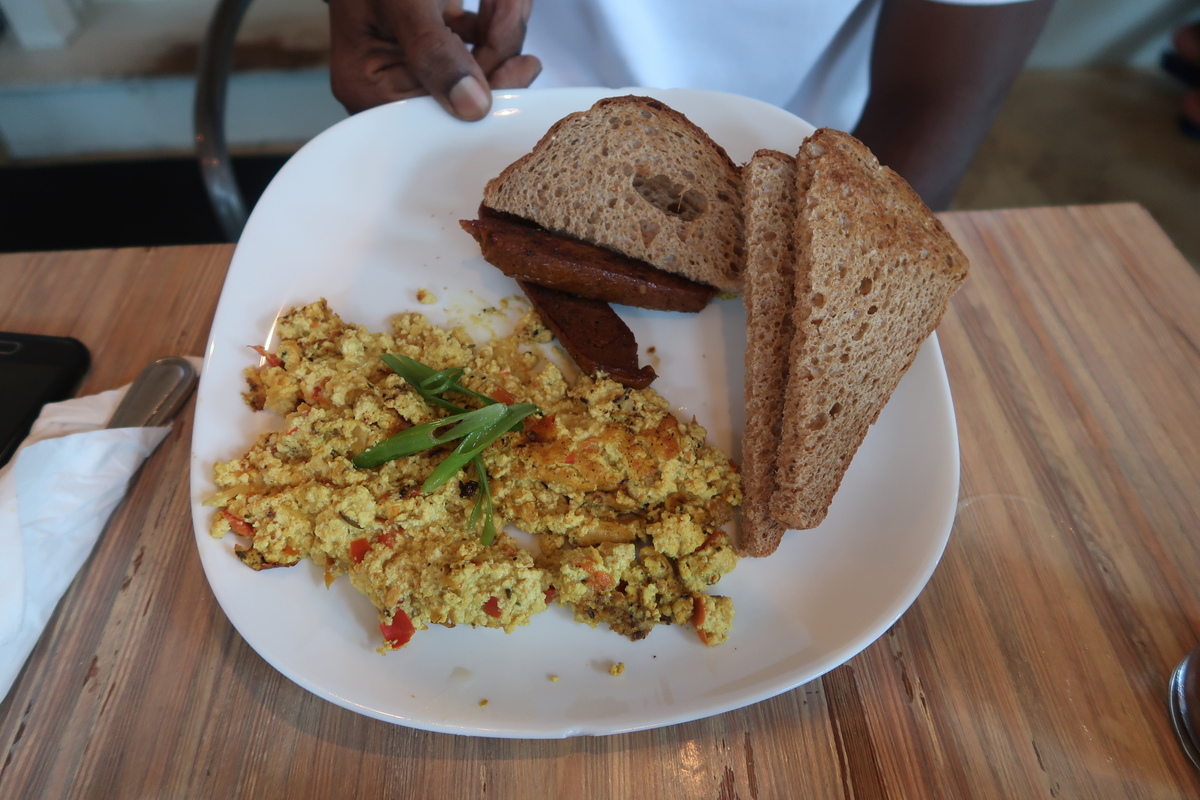 Seed Breakfast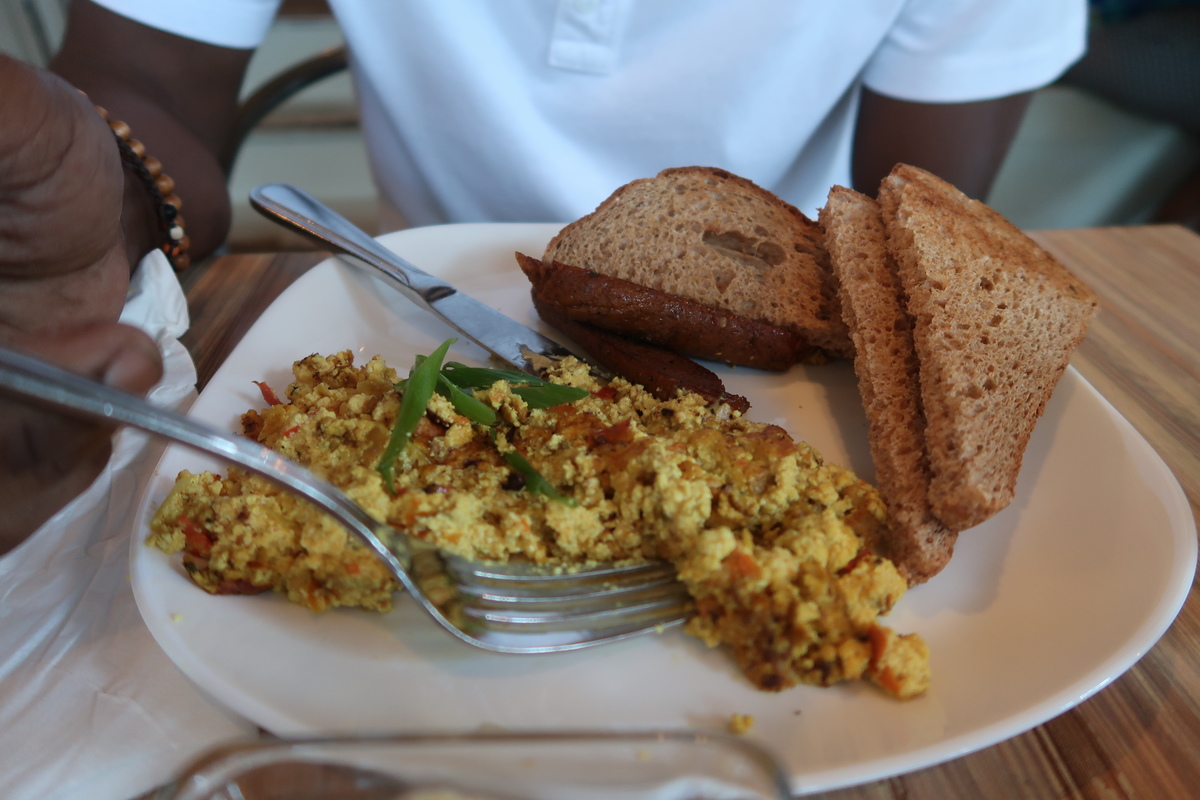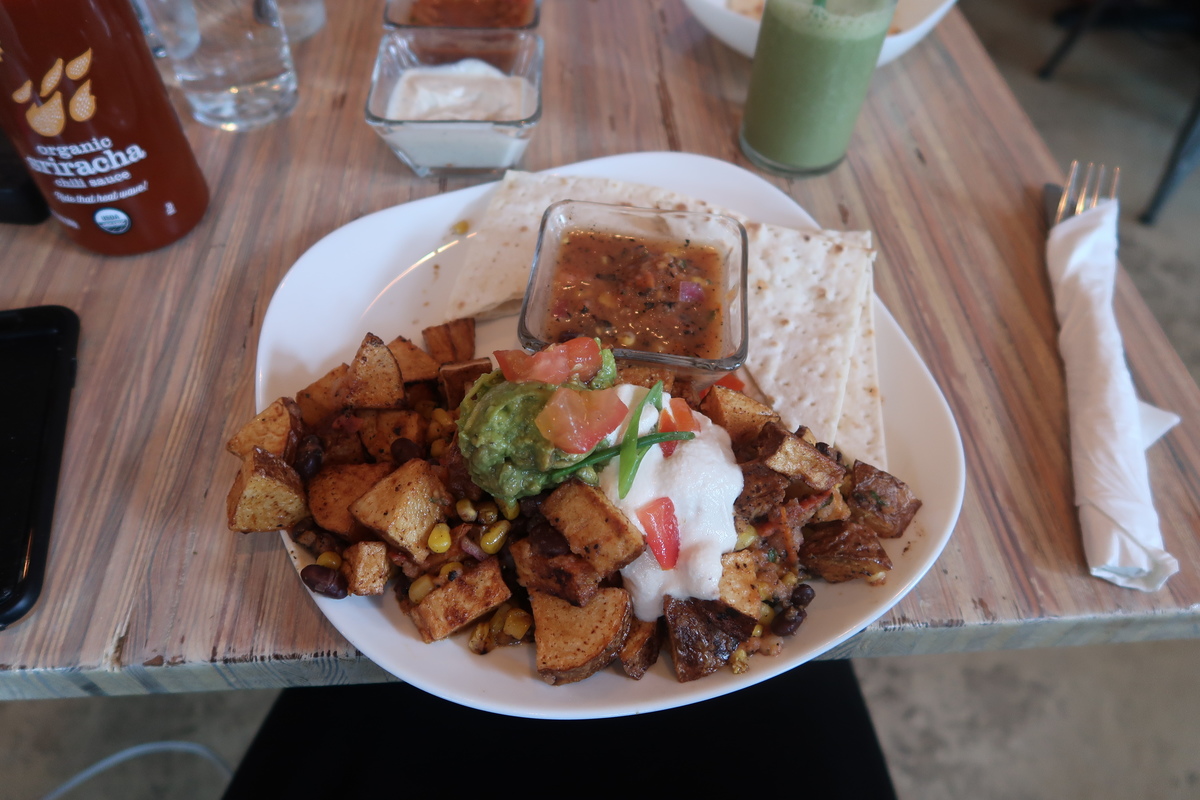 Nuevos Rancheros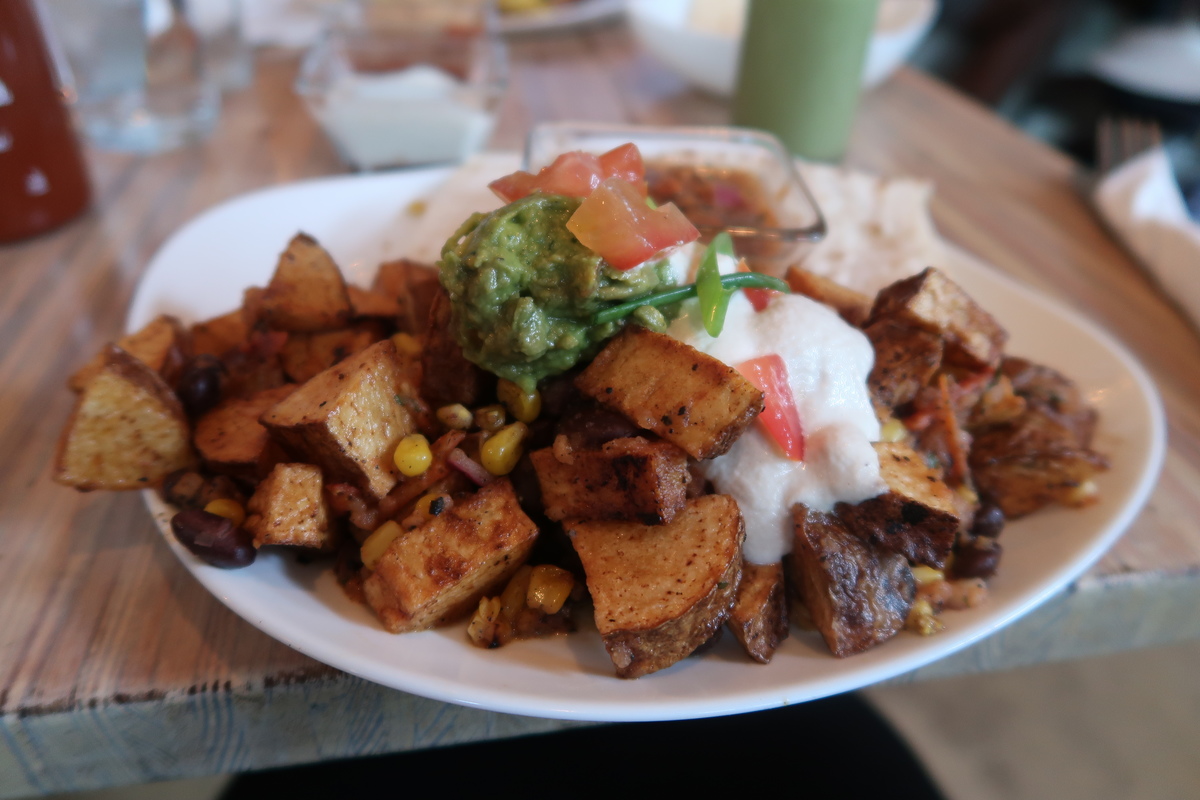 I know there are so many restaurants to enjoy in New Orleans, and we only scratched the surface. But hopefully if you're visiting NOLA, this post will help give you some ideas of places you might want to try. Let me know if you've been to some of these same places, or any others you'd recommend we try on our next trip!