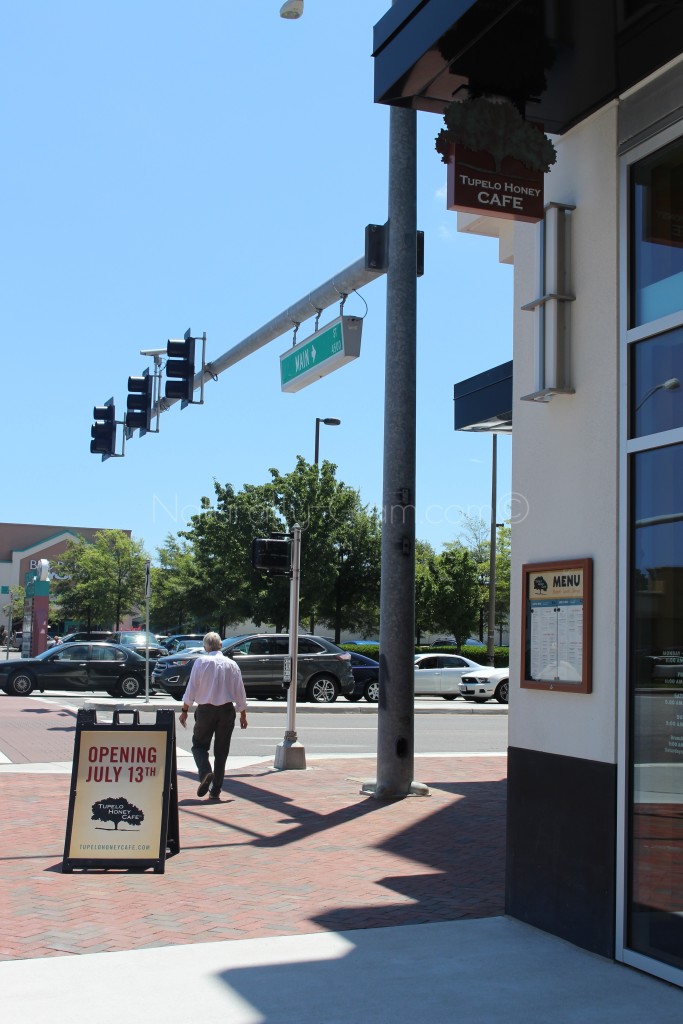 Made-from-scratch Southern cuisine makes its way to Hampton Roads this summer with the opening of Tupelo Honey Cafe in Virginia Beach's Town Center July 13. Located at the corner of Main St. and Constitution Dr., the 233-seat, 7289 square foot casual dining venue with patio will offer a creative, inviting atmosphere accented by commissioned works by Virginia artists and woodworkers. Since opening its first location nearly 15 years ago, Asheville-based Tupelo Honey Cafe and executive chef Brian Sonoskus have developed an eclectic menu of traditional and modern Southern plates that will be available for lunch and dinner seven days a week including weekend brunch, happy hours and 'moonrise' late night brunches.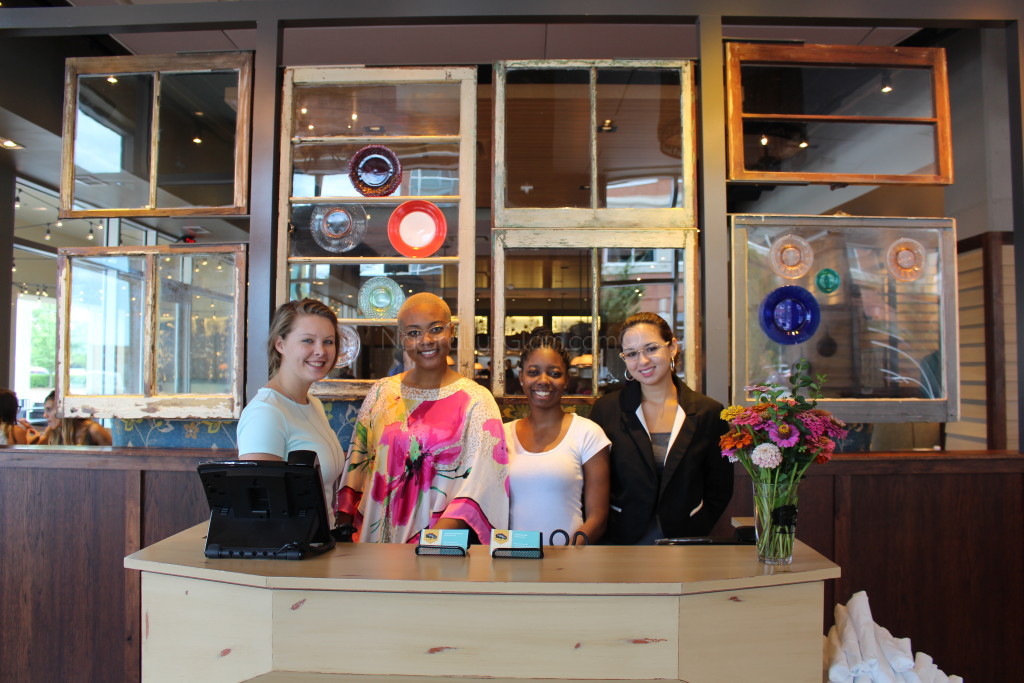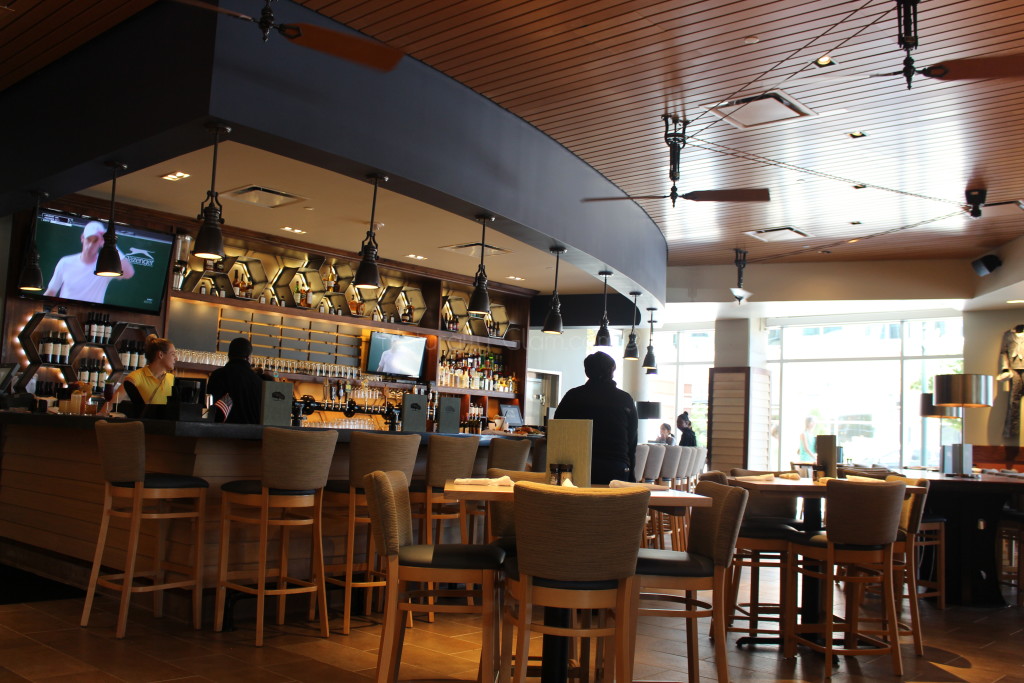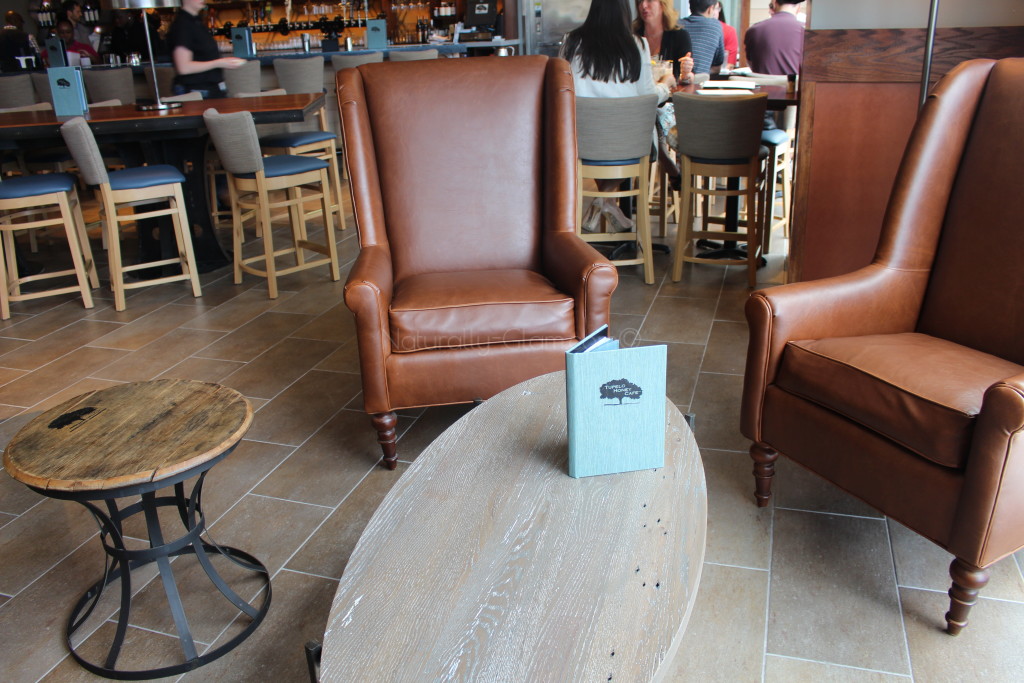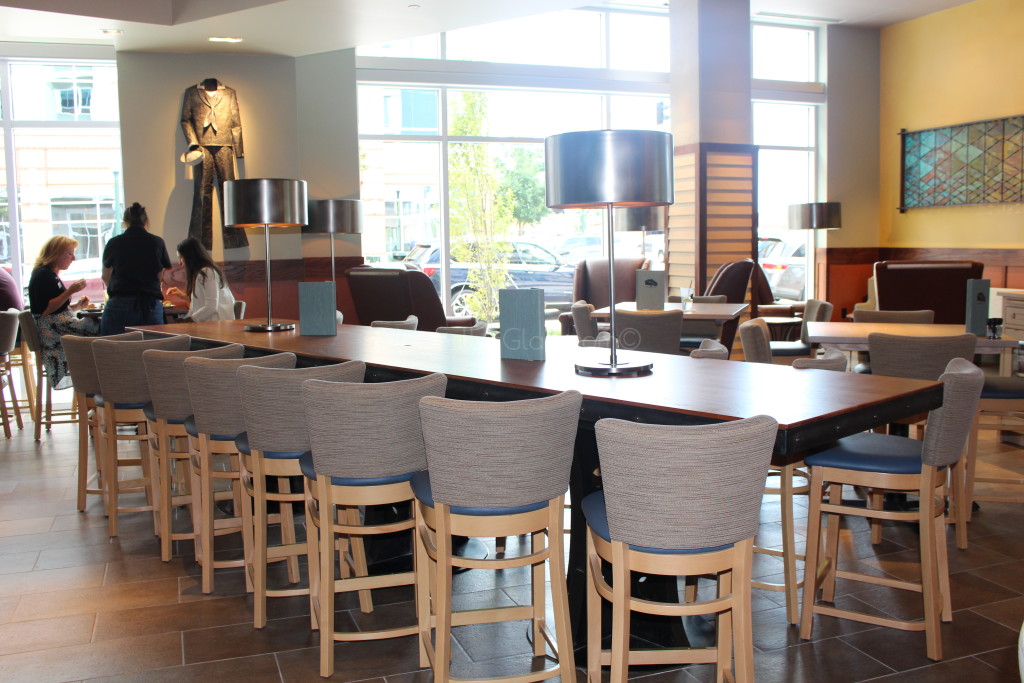 "Capturing the spirit and energy of each new city is of utmost importance to us," said owner Steve Frabitore. "Virginia's rich arts scene and distinguished military history will be palpable in the restaurant through works by artists Chris Beck, Karen Eide, Sam Hundley, Larry Riggold, Juan Suarez and Simone Wilson." Taking in the decor, I appreciated how they capture the essence of Hampton Roads, and gave the restaurant an comfortable feel, like visiting family or friends.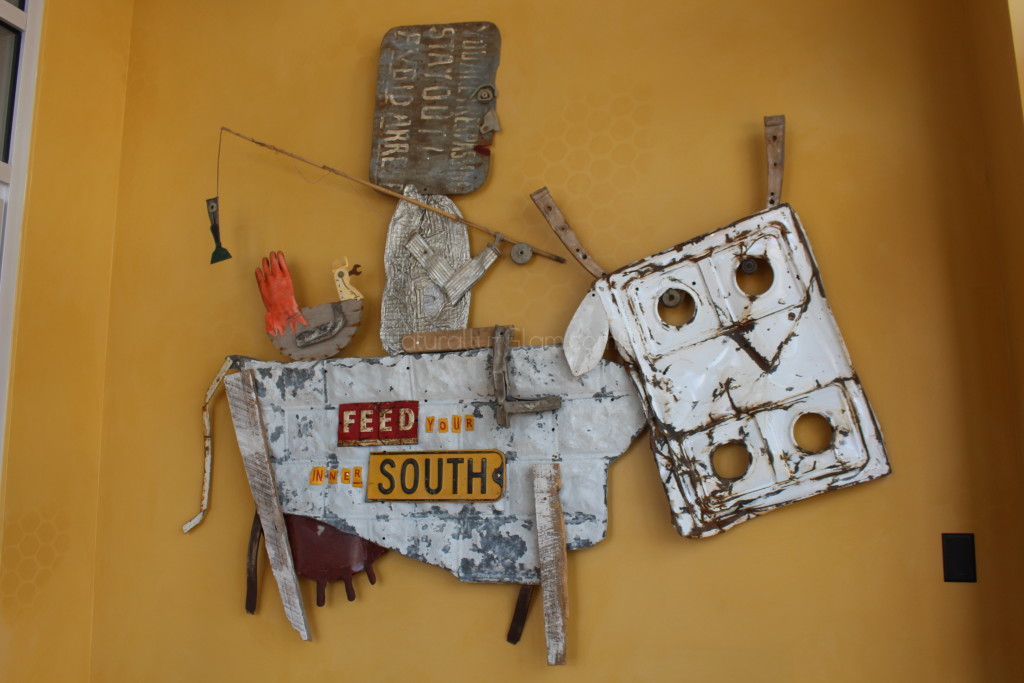 Featured pieces include a World War II sailor's uniform made from tin sourced from the childhood home of General Clay; a relief made from found objects with a "Feed Your Inner South" theme; a sculpted driftwood wall harvested from the banks of the Chesapeake Bay; and art panels highlighting naval insignia.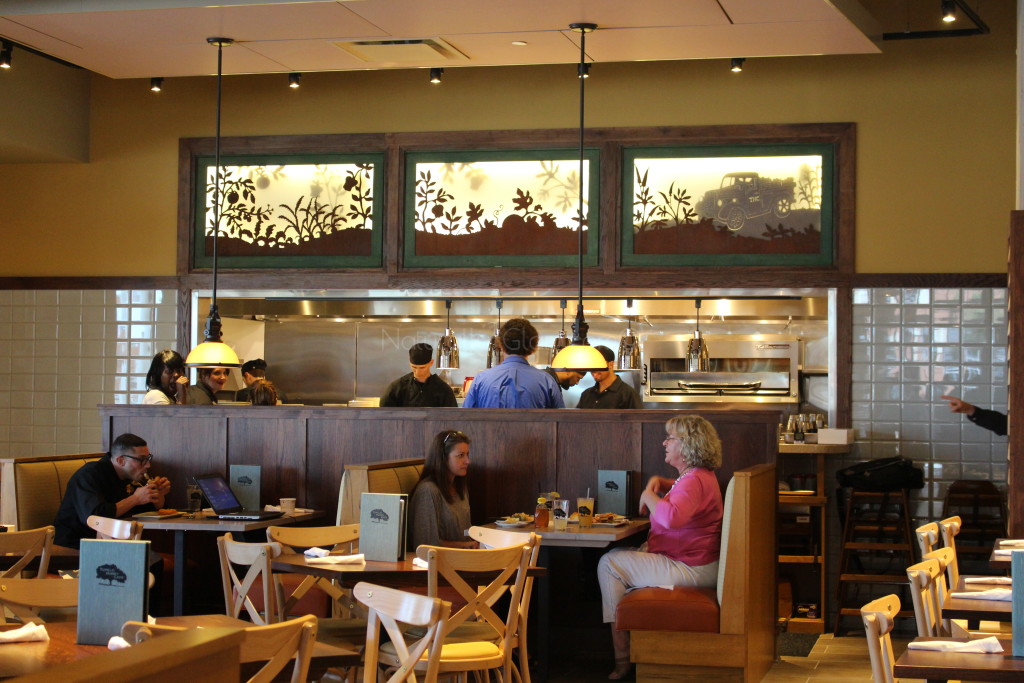 Tupelo Honey Cafe currently operates 10 privately owned locations in the Southeast offering the same inspired interpretations of Southern food that made the original restaurant a pioneer in Asheville's thriving food scene. Known for farm-fresh dishes, Tupelo Honey Cafe's Virginia Beach venue will offer Southern small plates created for sharing including country ham wontons, fried green tomatoes and pork-packed Appalachian egg rolls. Customizable supper plates, like buttermilk fried chicken and beef and bacon meatloaf, will be served alongside a choice of 16 scratch-made sides from baked macaroni and cheese to quinoa with fresh blueberries, lemon and feta.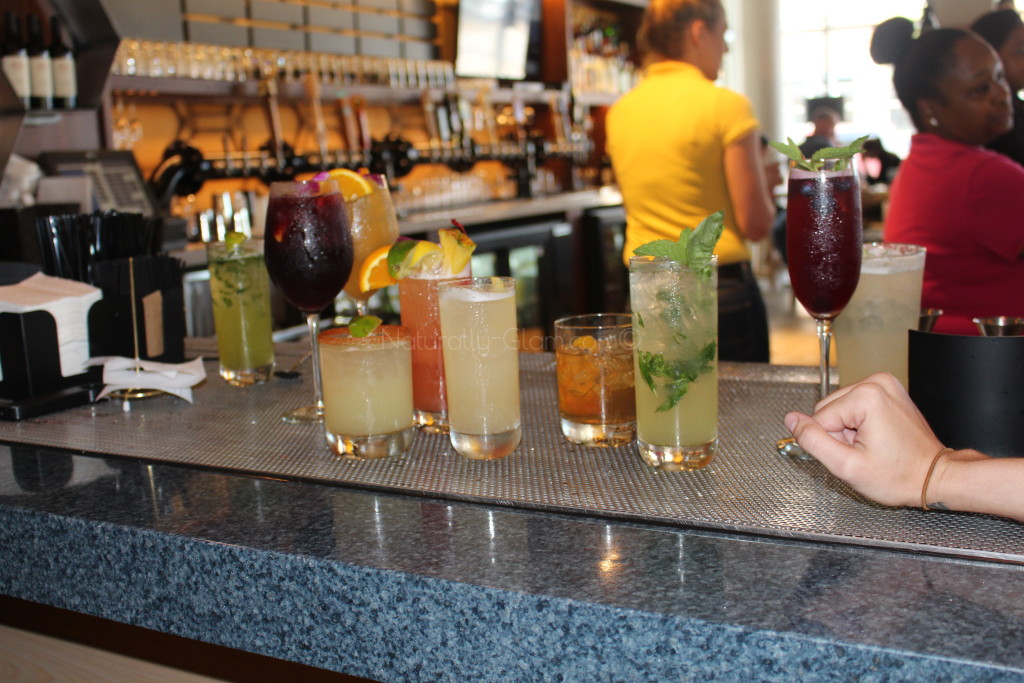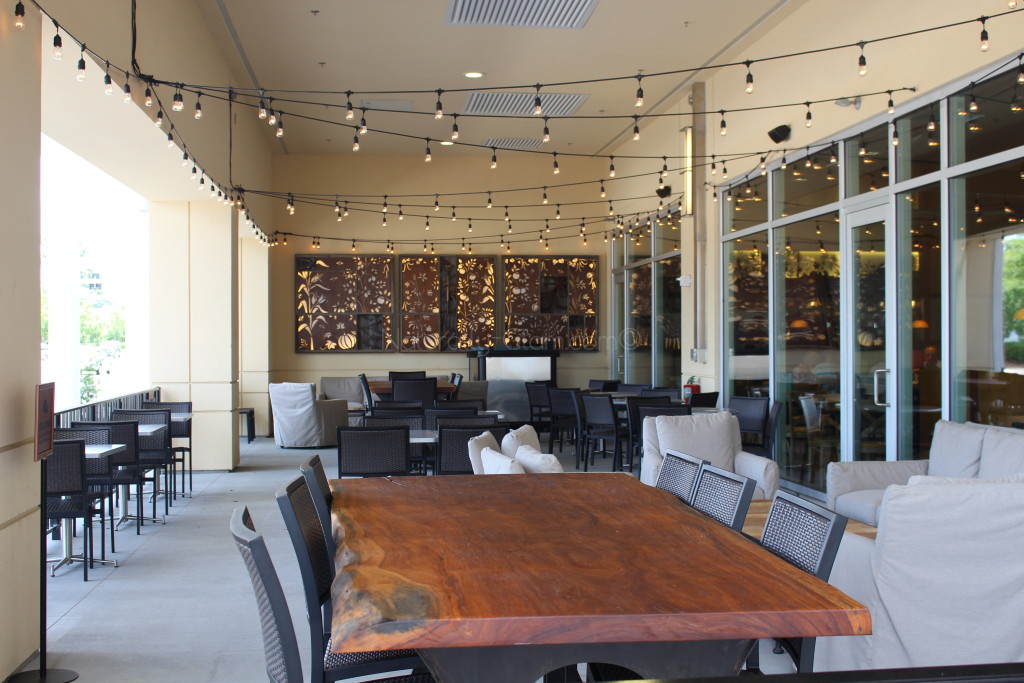 Diners at brunch will find perennial favorite sweet potato pancakes and authentic country breakfasts to pair with a house-made Bloody Mary while mid-day eaters can sample sandwiches and other specialties. Hand-crafted sodas, signature cocktails, regional beer, sustainable wine and Southern sweet tea complete the lively dining experience. Enjoy happy hour specials on select small plates, craft beer and cocktails every Monday through Thursday. Or satisfy your breakfast-for-dinner craving during 'moonrise brunch' Friday and Saturday from 10 p.m. until midnight to nosh on biscuit sliders or sweet potato-bacon hash alongside D.I.Y. Old Fashioneds, Champagne cocktails and other monthly themed sippers.
During the pre-opening VIP, Mr. Blakes and I stuffed ourselves with several of these dishes. Not one complaint. Even though as a rule we don't eat chicken or pork, rules are made to be broken. We had both. Starting with an appetizer, we selected the signature meatloaf and chicken tacos to try, and we also got to try the Appalachian egg rolls stuffed with bbq pork. For drinks, we had both alcoholic and nonalcoholic beverages. Blame it on the alcohol, because I have no idea what the official name was. But Mr. Blakes had a mojito, my drink had lavender-infused vodka in it. And that's about all I can remember. Don't judge us. We were eating and drinking so fast, it's all a blur now. You all know this isn't one of those type of blogs.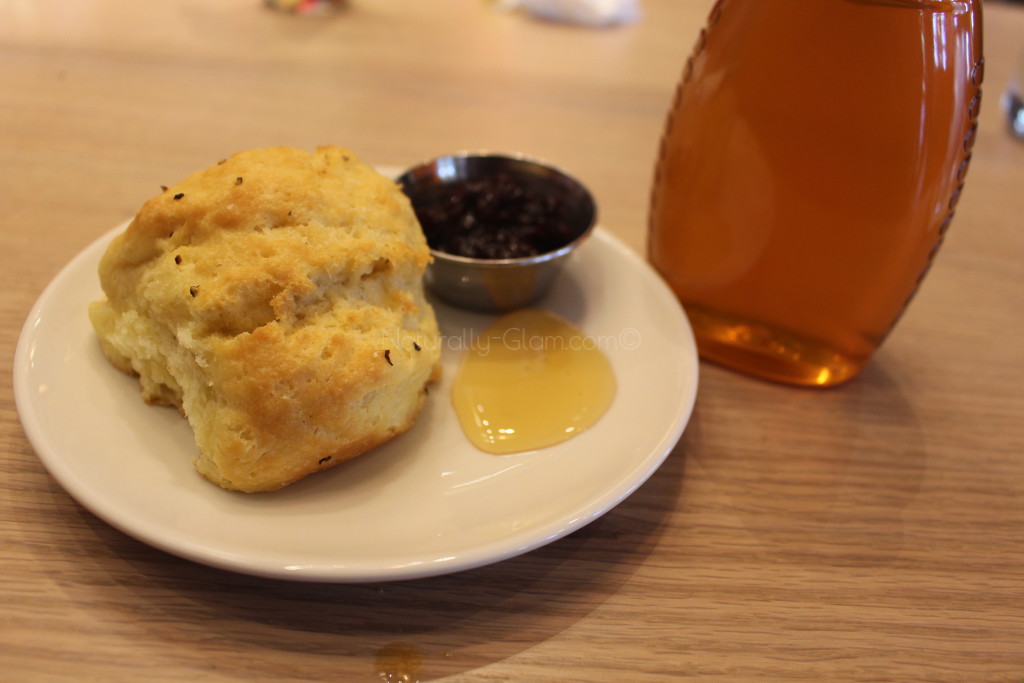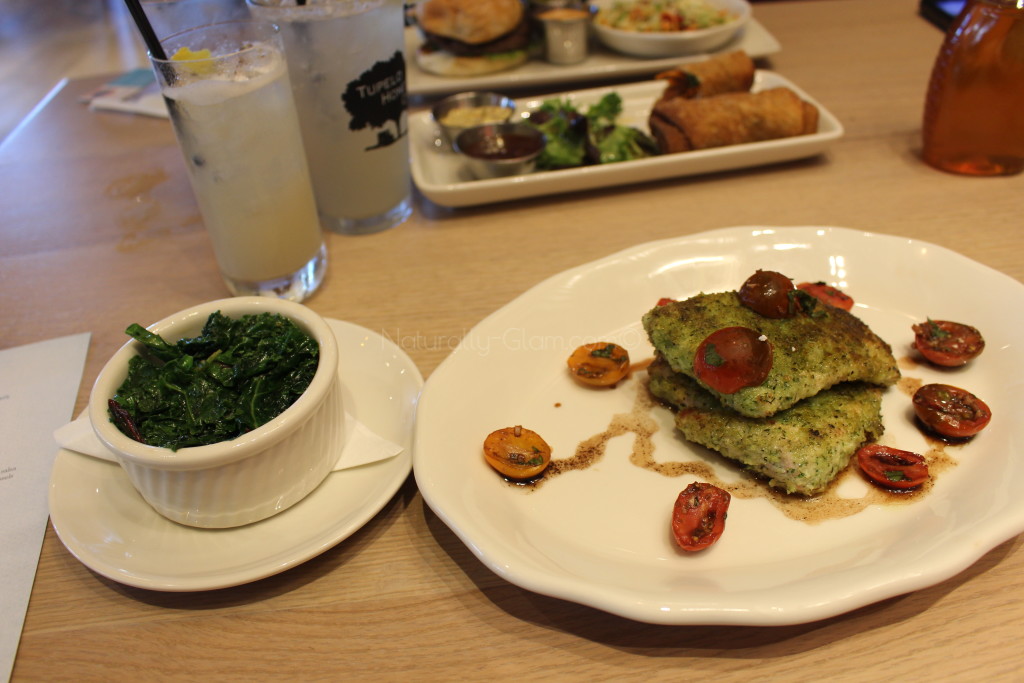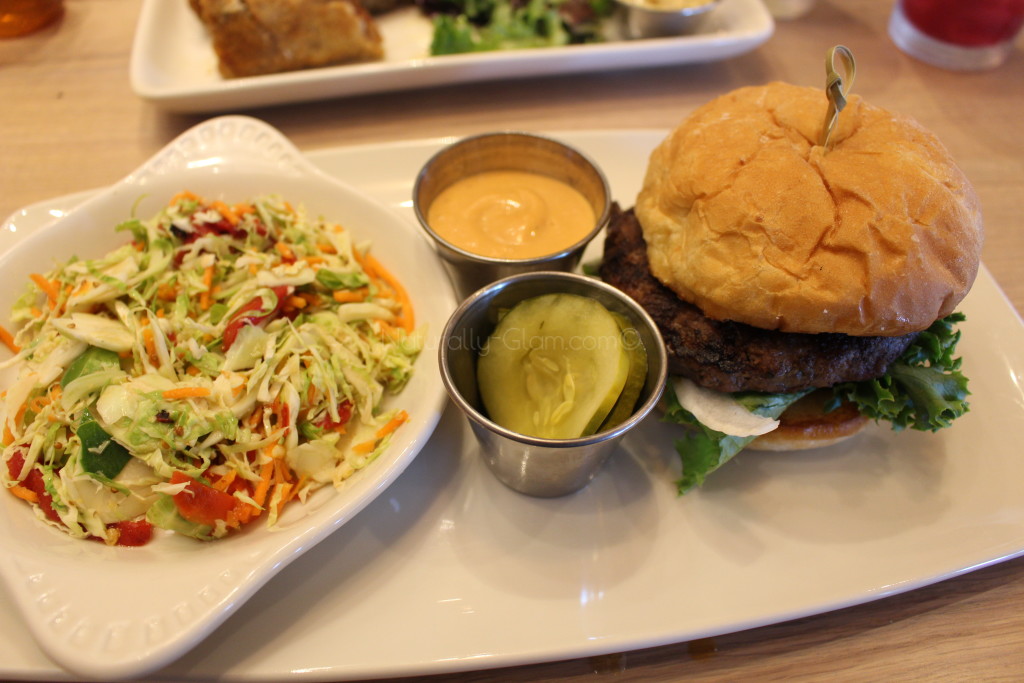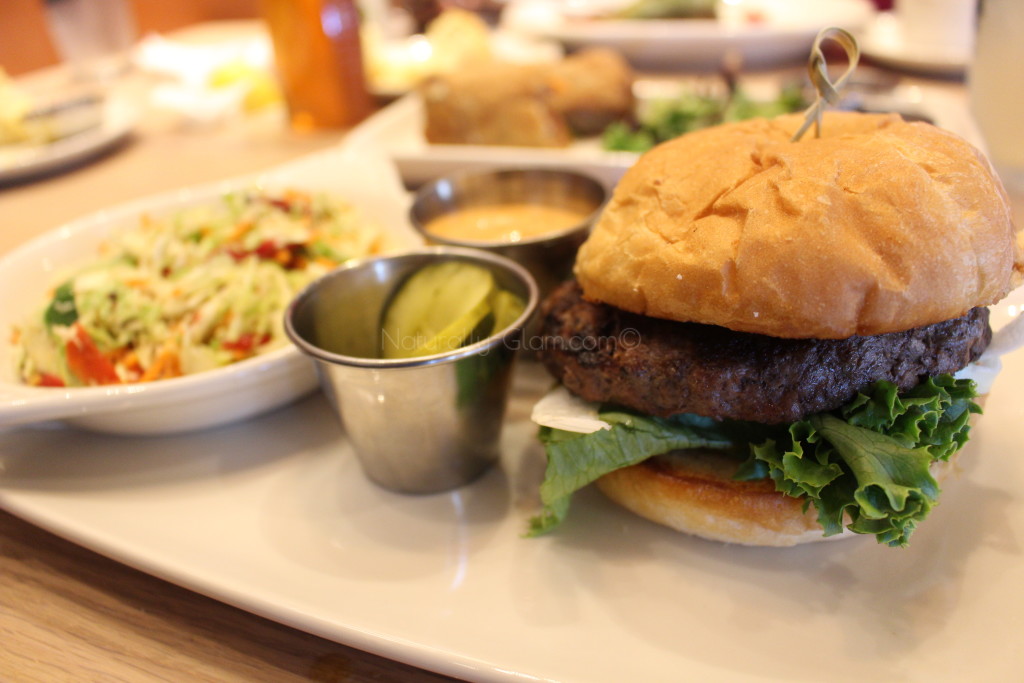 Before our entrees, we each got our own complimentary scratch-made biscuit served along with blueberry jam and Tupelo honey. Literally the blueberries were almost still in tact, and the honey was perfection, and the restaurant's namesake. Mr. Blakes ordered the herb-crusted catch of the day, which was mahi mahi. I opted for the burger with Brussel sprout slaw. Both were cooked to perfection. For the grand finale, we selected the homemade banana pudding for our dessert to share. It was the best banana pudding I've ever had in my entire life. I have no regrets about saying that, and the grandmothers who's feelings might get hurt. The truth hurts sometimes. I've had dreams about eating it several times since then. If you want to give me a gift, give me Tupelo Honey banana pudding. Seriously.
I said this on Instagram, and I'll say it again. I don't get too excited about soul food or southern cuisine restaurants, because that's the food I grew up on. I can make mac and cheese, and fried chicken in my sleep. But I'm always intrigued by those spots that add a modern, cultural twist to the classics, and do it well. Tupelo Honey Cafe has earned the top spot on my list of restaurants at Virginia Beach Town Center. As long as the service and food quality remain as top notch as it was during the pre-opening, I'll be a loyal customer. We are looking forward to checking out the outdoor patio space next time we visit.
Upon opening this July, lunch and dinner will be available Monday through Thursday from 11 a.m. to 11 p.m., Friday and Saturday from 11 a.m. to midnight and Sunday from 11 a.m. to 10 p.m. Brunch will also be served from 9 a.m. to 3 p.m. on Saturday and Sunday. For more information, reservations and menus, visit tupelohoneycafe.com.