I'm an Amazon Fashion influencer, and I received this jacket for free to style and share.
Fall is here, along with it's pumpkin spice everything and temperatures dipping well below the 70s. This is absolutely my favorite season, simply because of the clothes. Fall style is my favorite because…LAYERS. You can easily transition so many of your summer clothes right into fall with jackets, sweaters, and cardigans.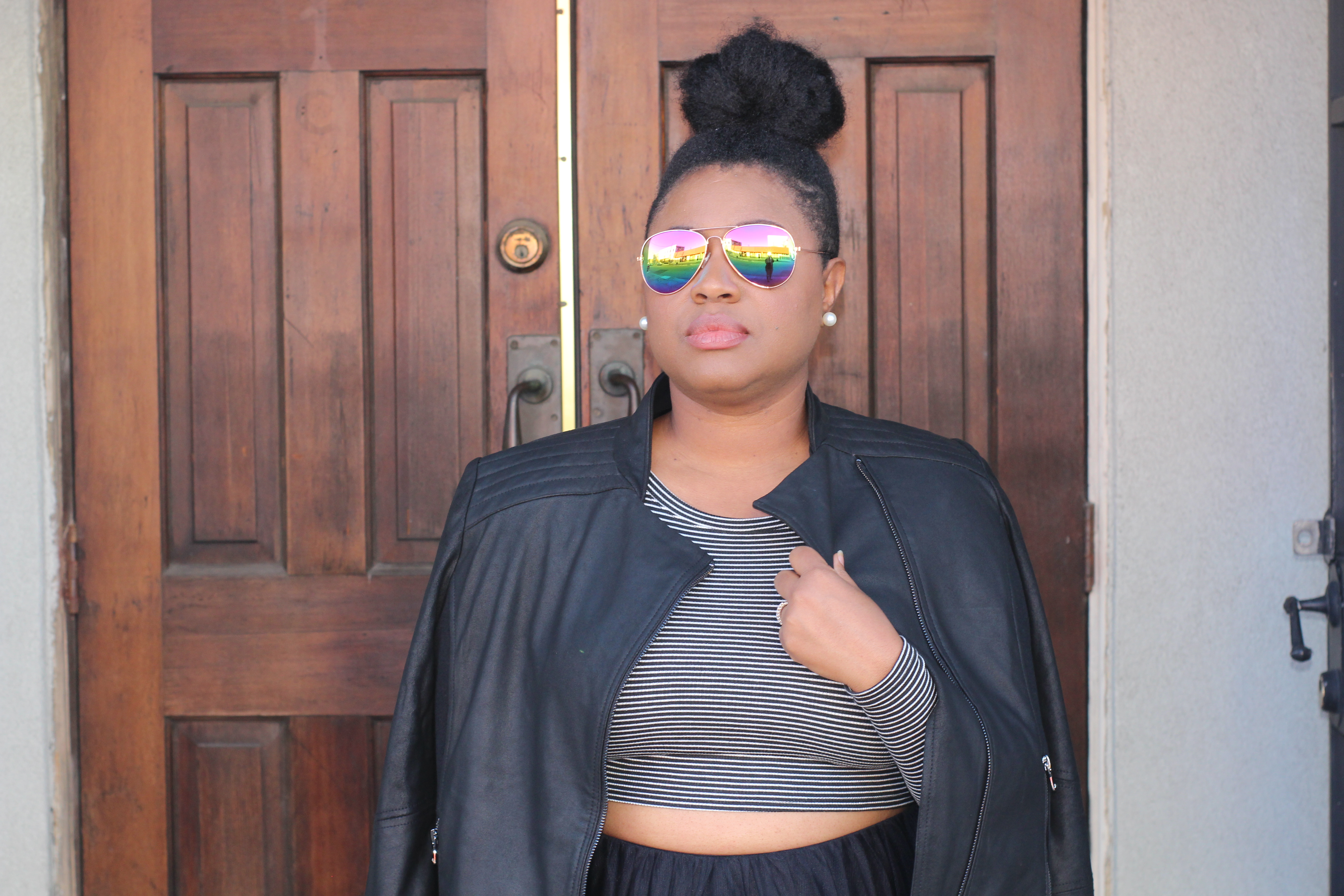 One of my favorite finds this season has been this suede moto jacket I selected from Lark & Ro on Amazon Fashion. This brand ships from and is sold by Amazon.com exclusively for Prime members. Gift-wrap is available which makes this a perfect gift. The jacket is 100% Leather featuring an asymmetrical zipper, moto-inspired stitching on back, and ribbed panels under the arms and sides. There are also pockets, which are a huge plus with this weather.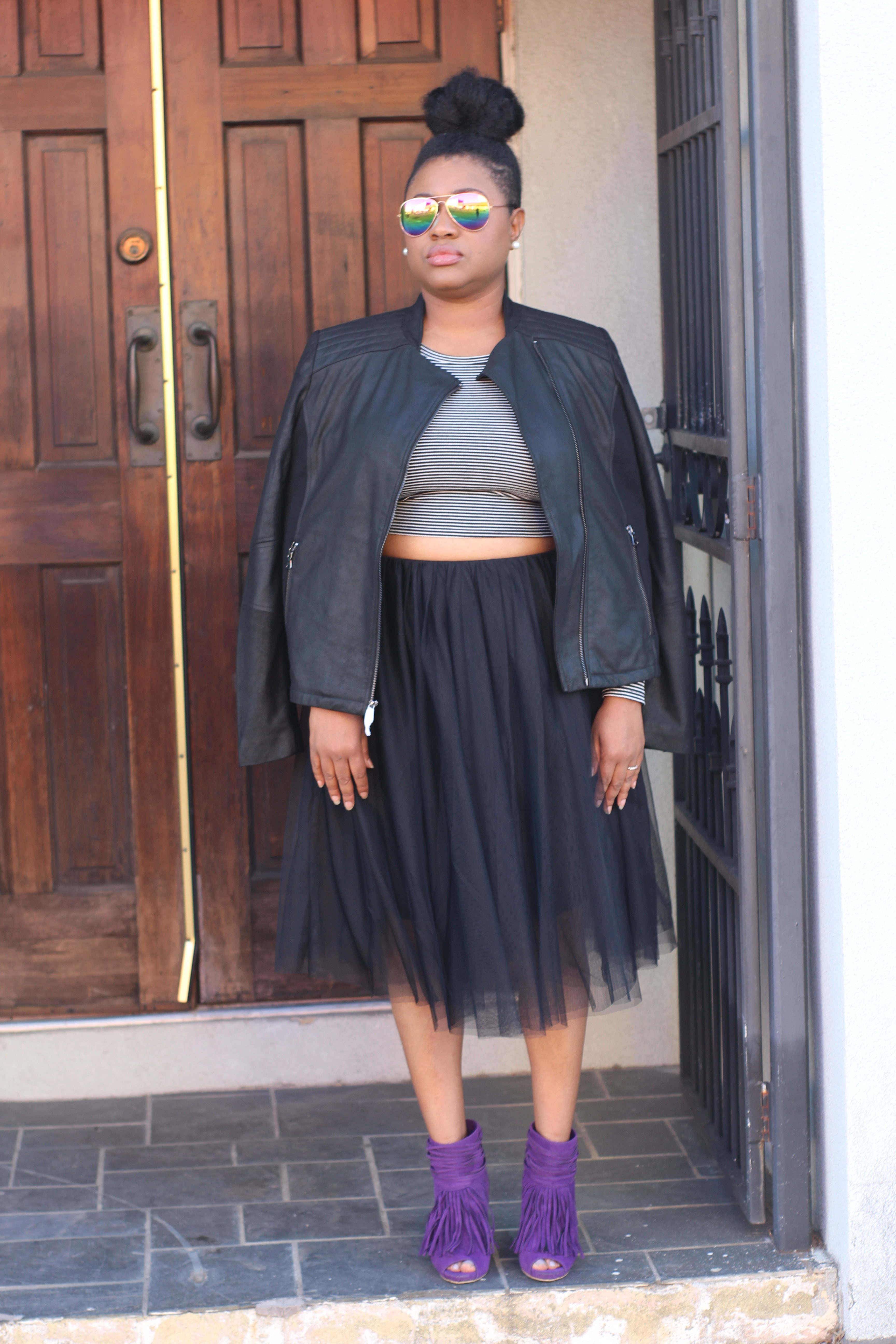 One reason why I love moto jackets, is that you can dress them up or dress them down. Leather jackets aren't necessary the warmest, but it's just enough to keep you warm as the weather cools down. On the day we shot these pictures, we thought because it was cloudy that it would be cool. But it was not as cold as we thought, so this jacket was provided just the right amount of warmth.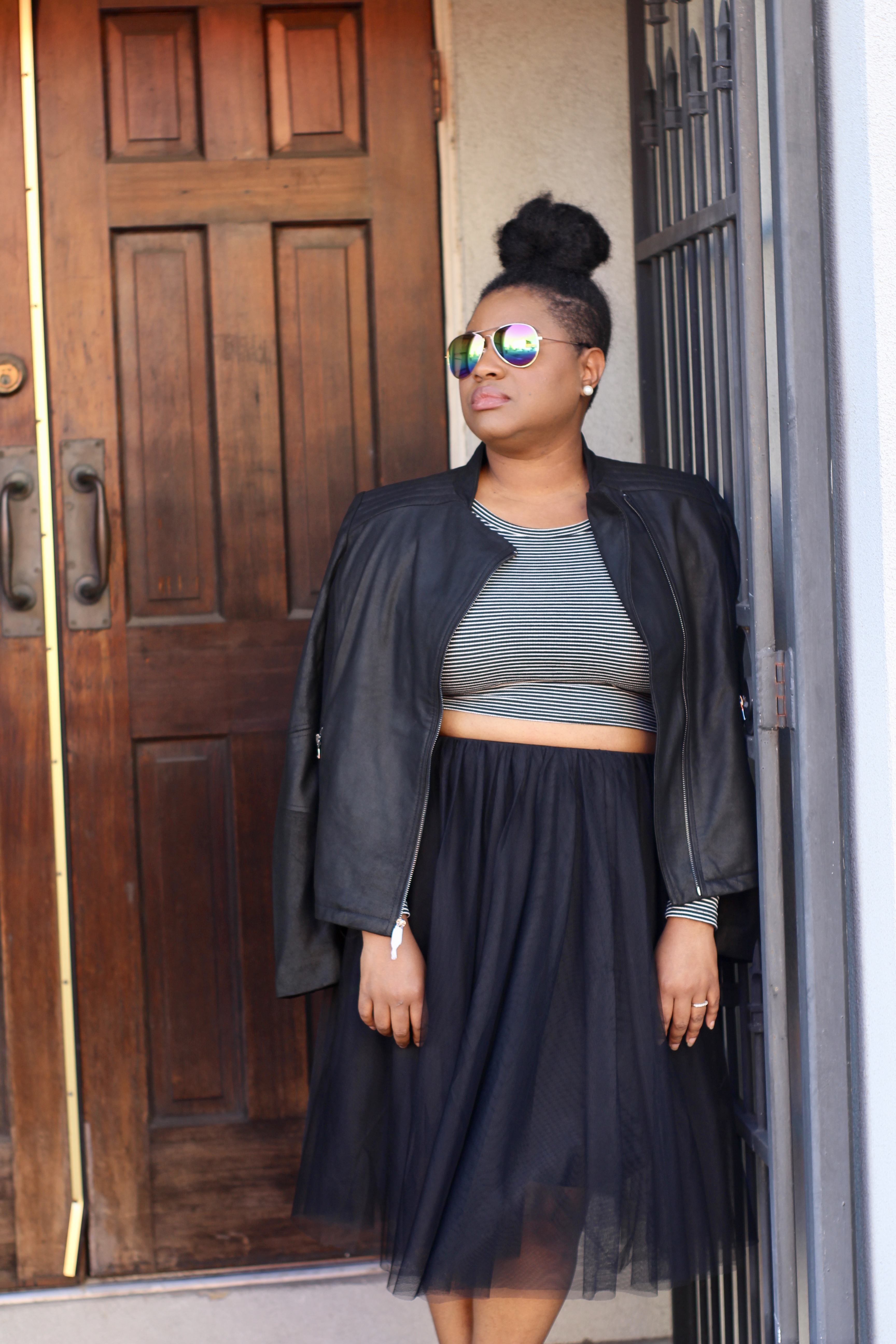 I also like the fabric sides on the jacket. This gives the jacket some stretch for not only comfort, but makes the jacket easy to get on and off especially if you're layering it over something bulky like a sweater. You can just throw it over your shoulders as well like I did here if your top is bulky as well.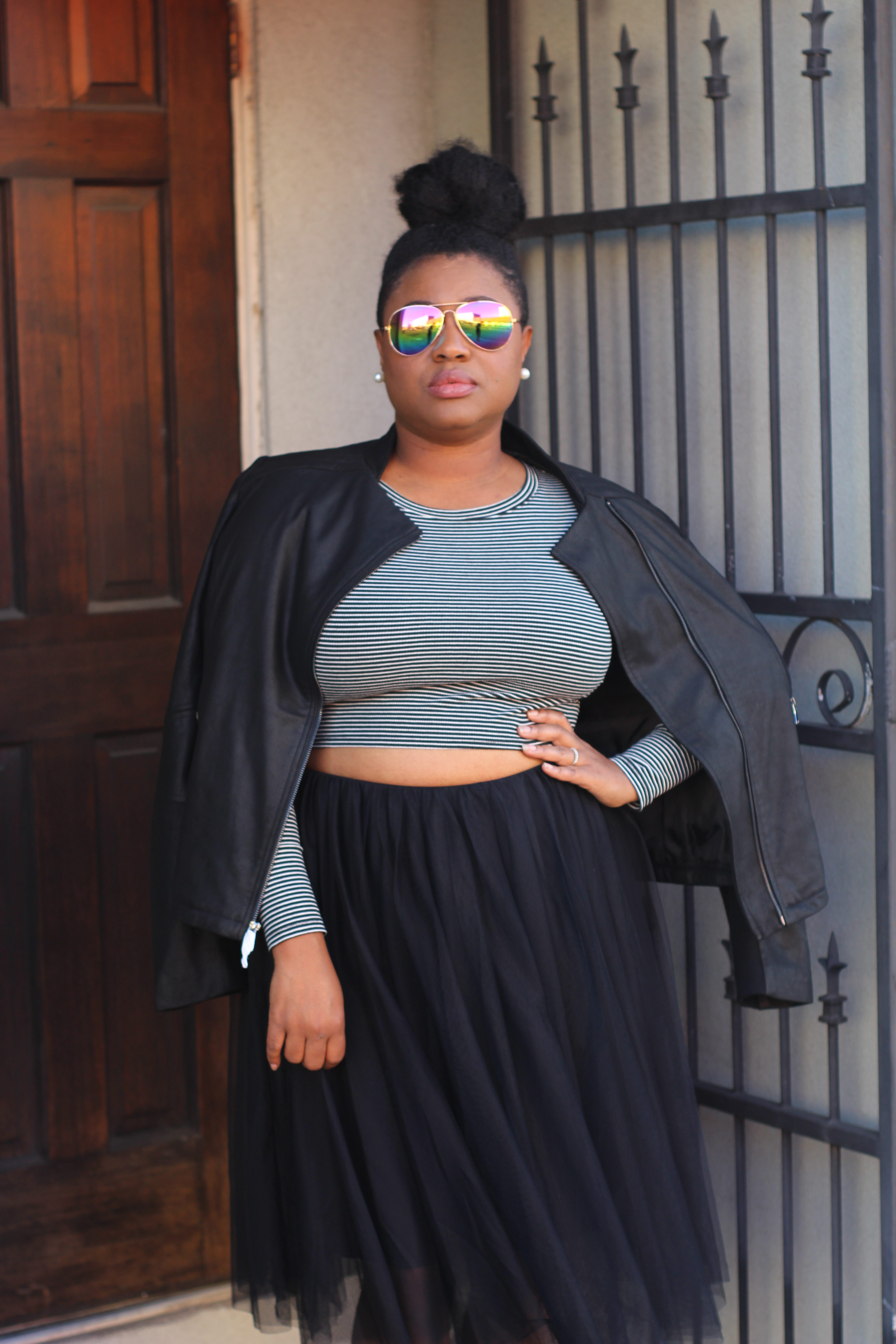 If you're on the look out for a new leather jacket this fall, this one could be the one for you.