This winter season, Nicki Minaj debuted an amazing new clothing collection. The Nicki Minaj Classic Collection features crop tops, pencil skirts, and bodycon dresses in easy-to-wear, form-flattering fabrics. Check out the entire collection at www.nickiminajcollection.com. Of course, the looks are super sexy, so it took me a minute to select something that I (and Mr. Blakes) felt comfortable with receiving complimentary to style and share. I decided on the mock neck ultra suede dress in olive with a lace up back, which retails for $24.99.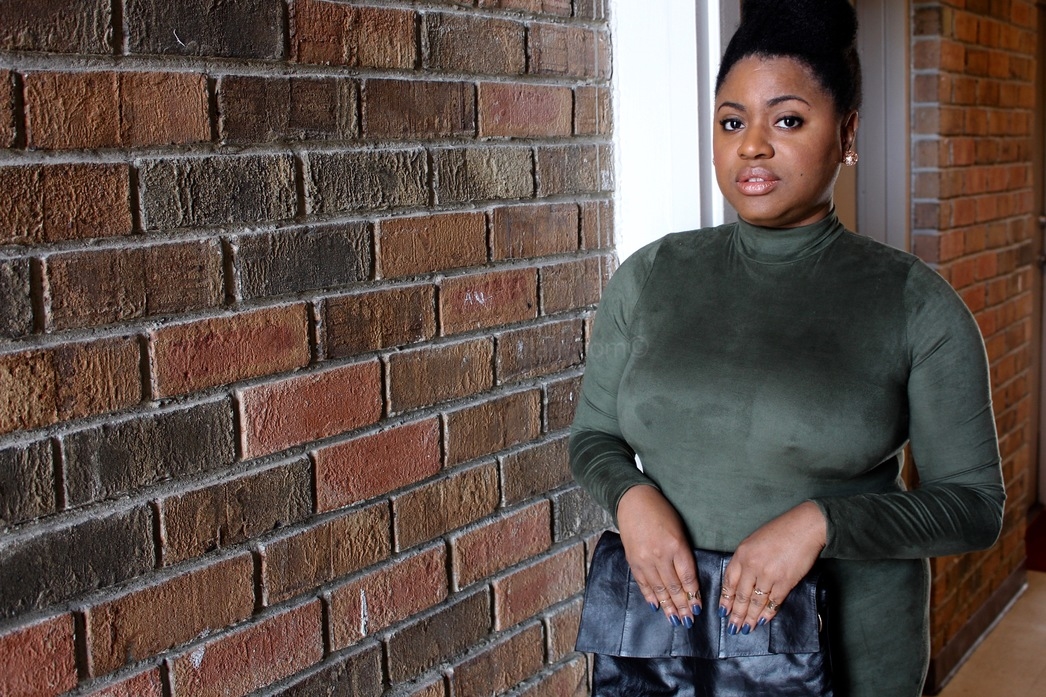 This sleek mini dress is made from a super soft, velvet-like ultrasuede fabric that hugs your body in all the right places. This is the perfect night out dress during the cool, winter nights. It's light-weight, and soft but also warm actually. The open, lace-up back has adjustable ties and elastic that fits to the natural contours of the small of your back. It also has stylish extras such as a mock neckline, darts for enhanced shaping, and a button closure at the neck.
Because I'm short, this dress comes slightly above the knee, so keep this in mind if you're taller than 5′ 1″ that this dress will be short on you. I paired it with some shimmery tights and over the knee suede boots, a simple clutch, and gold jewelry. An undo was the perfect hair to showcase the neckline details.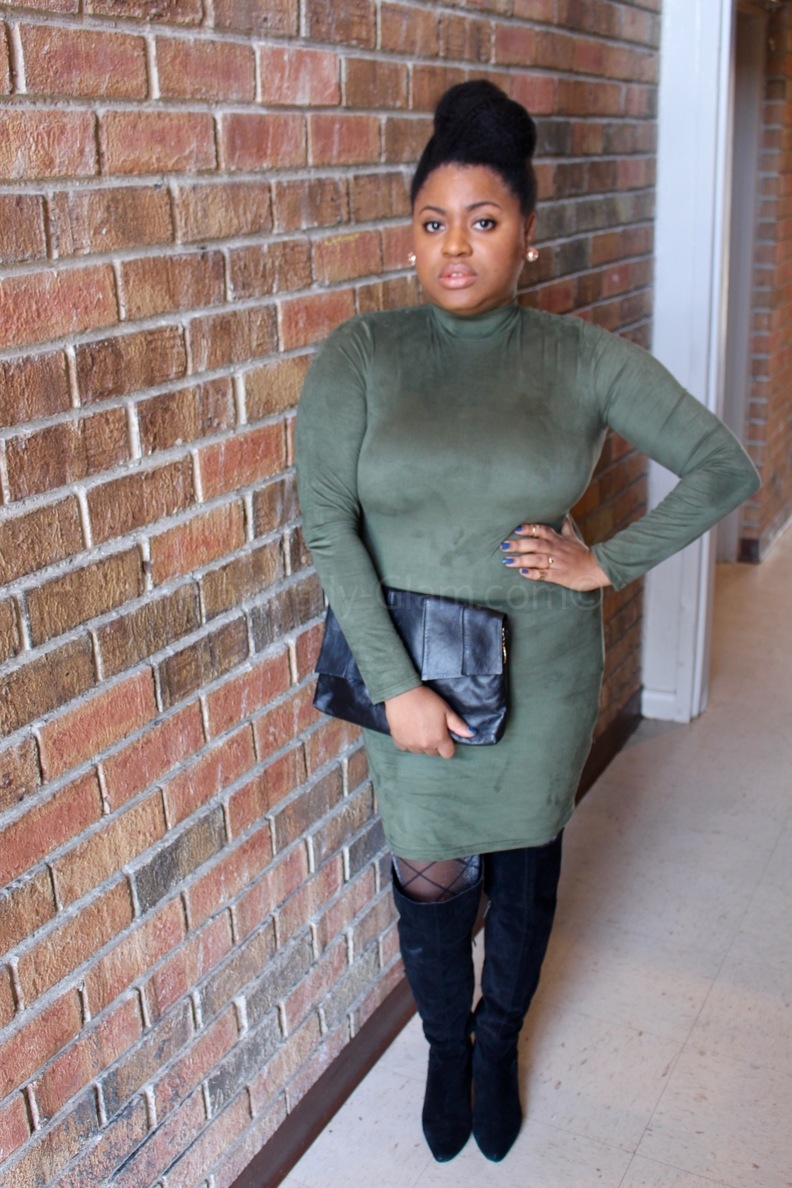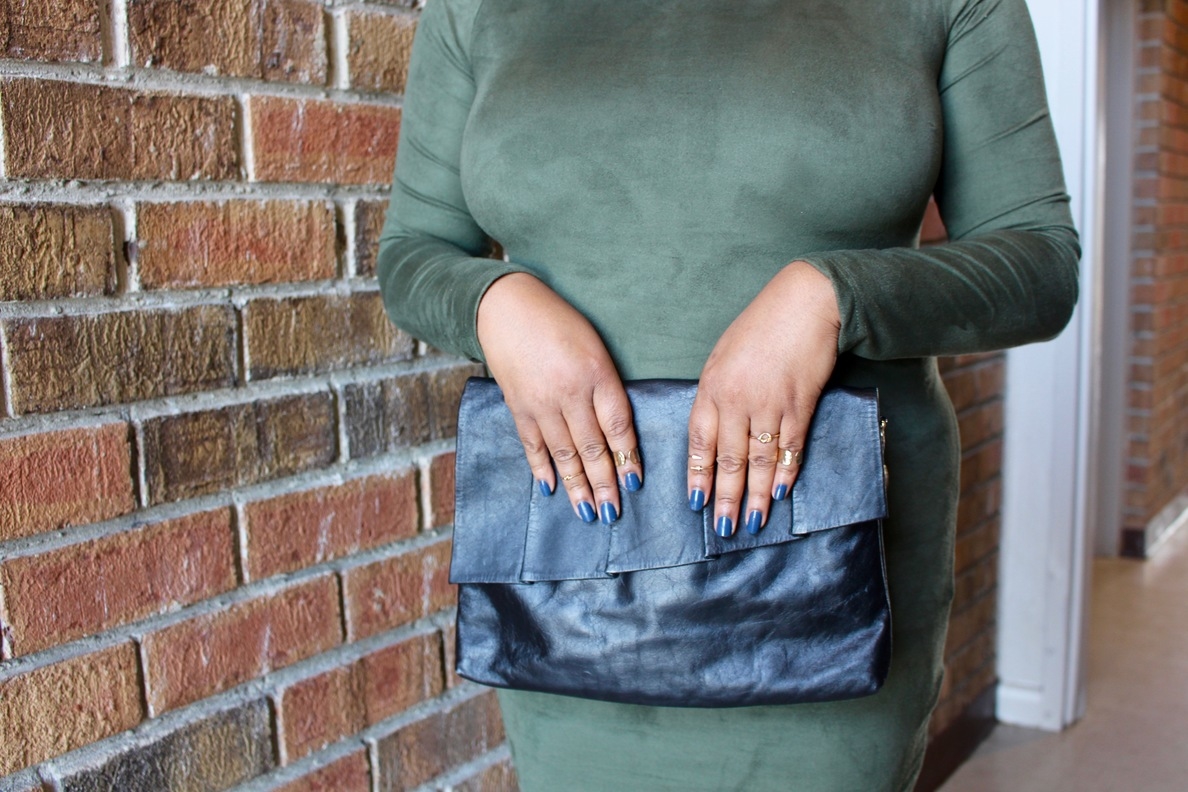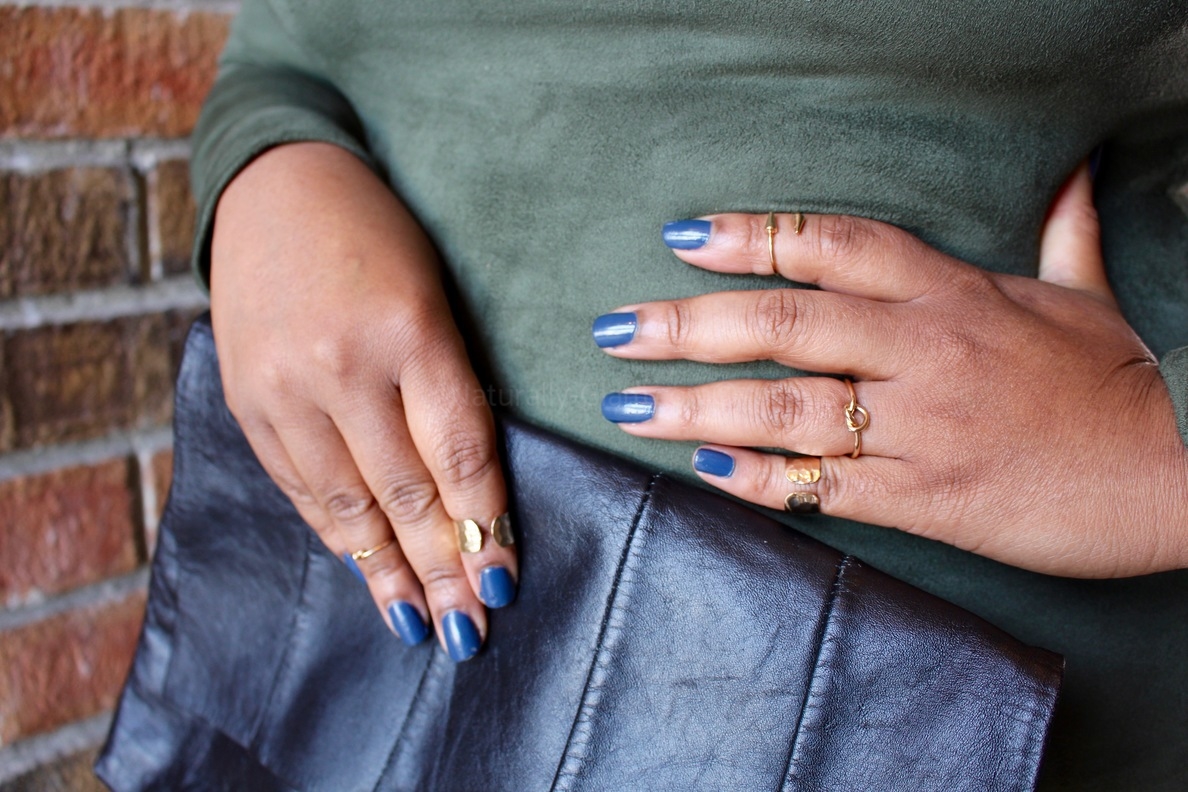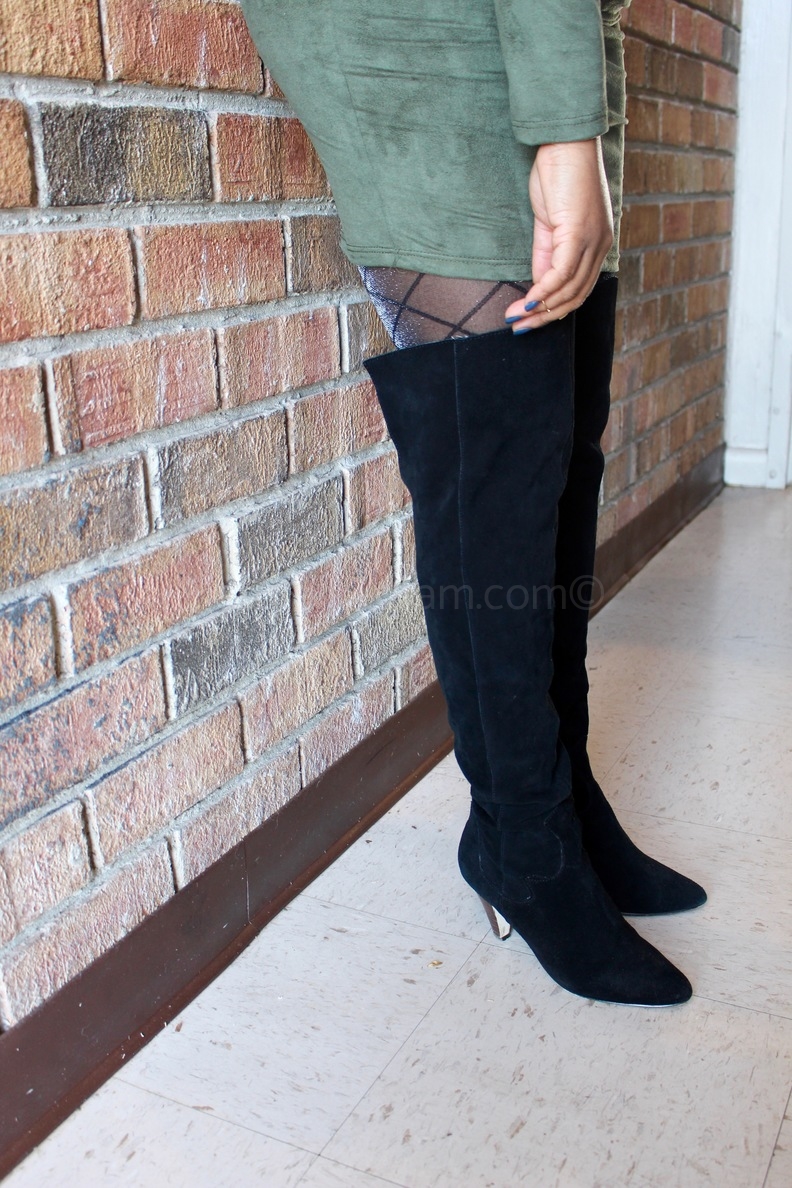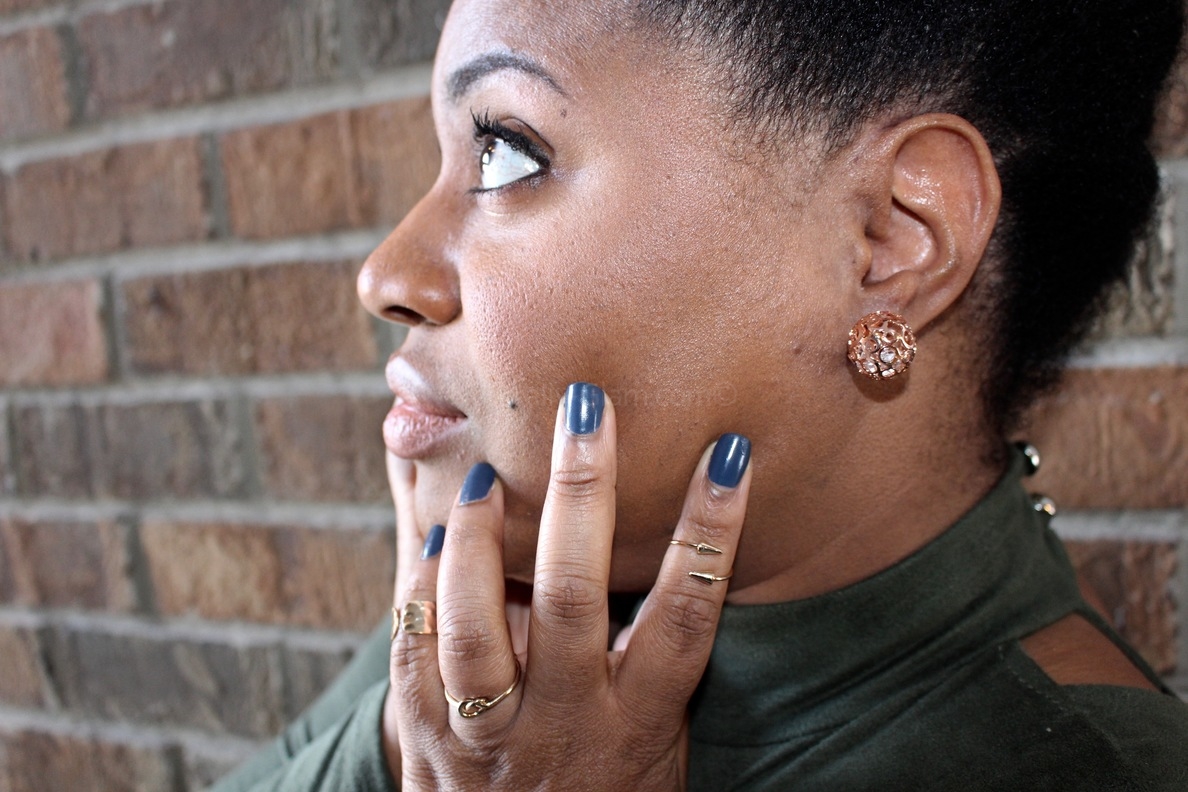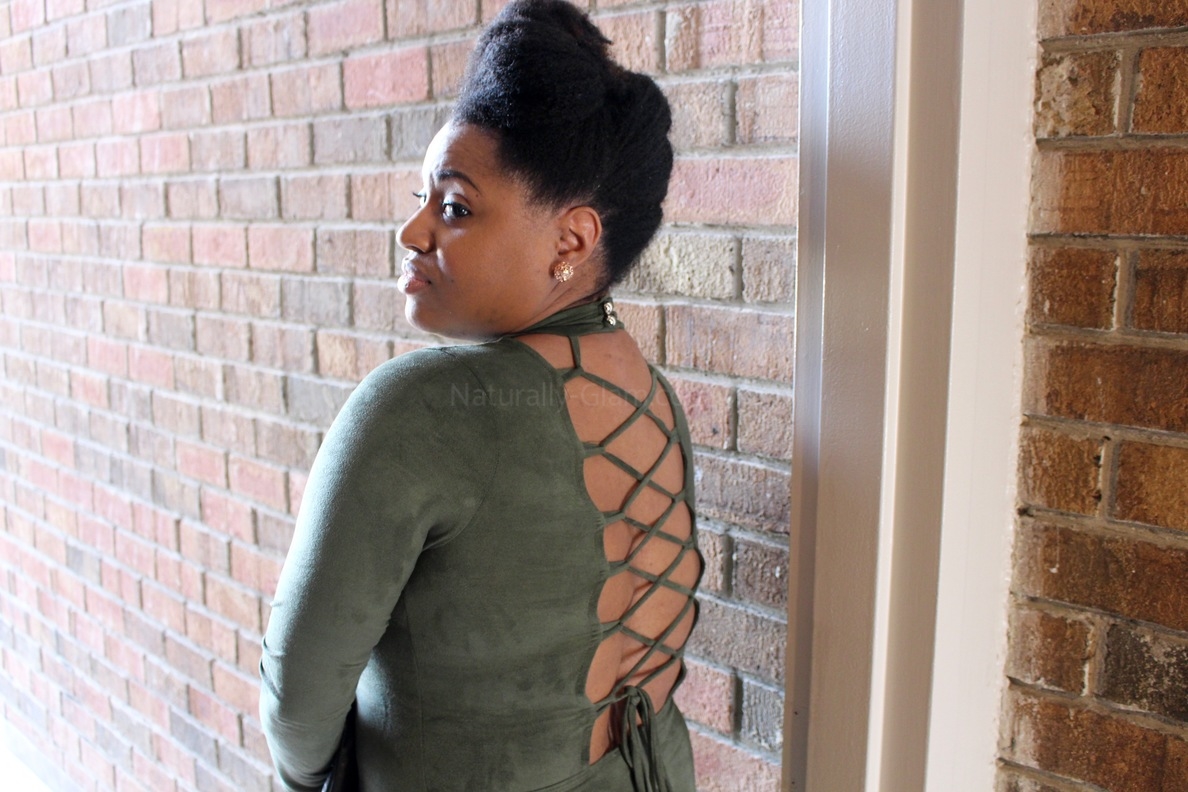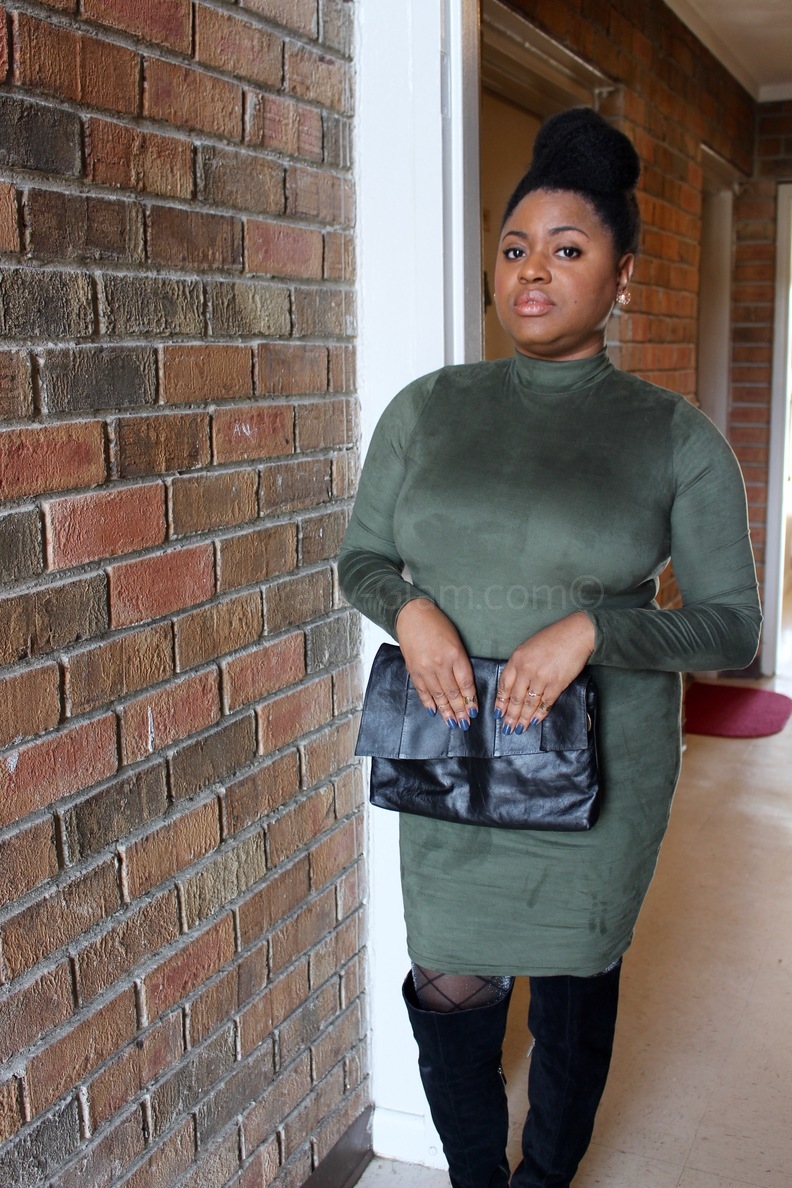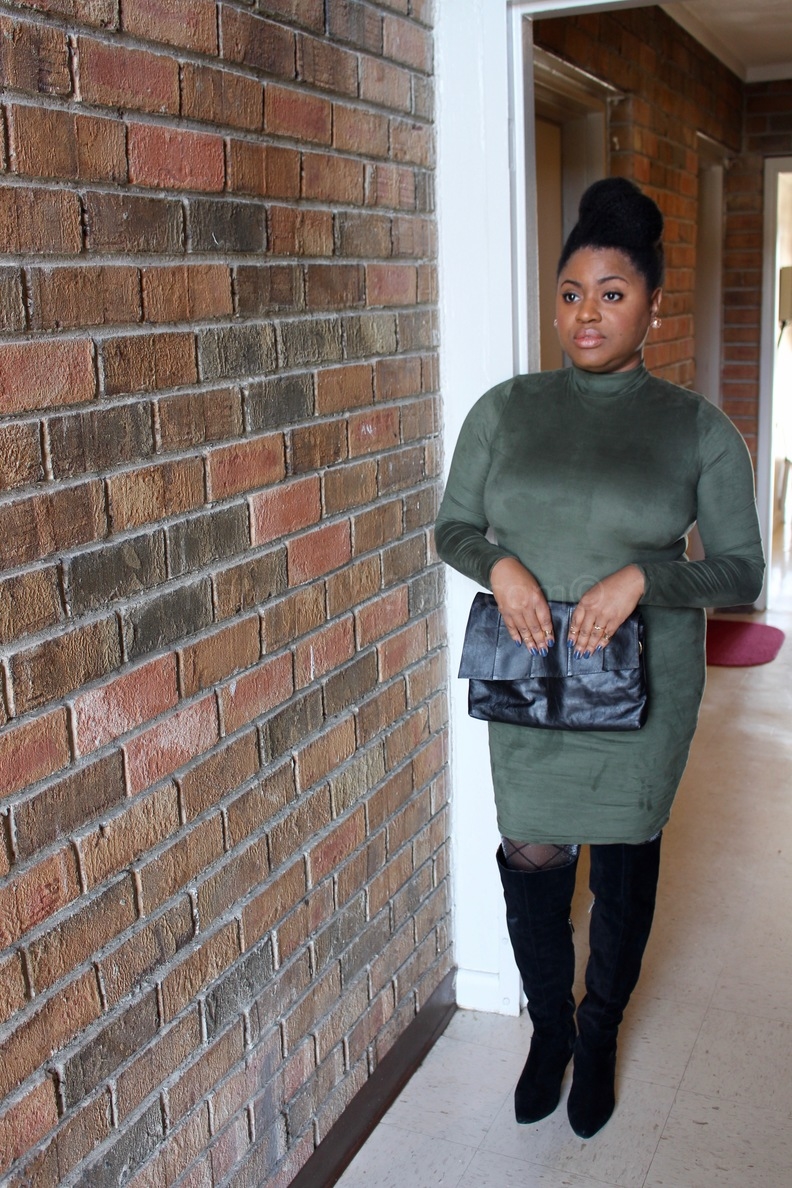 Suede Dress: Nicki Minaj Collection, size M [get it here] | Rose Gold stud earrings: Sassy Jones Boutique [get it here] | Black Clutch: Thrifted [similar here] | Over-the-Knee Boots: Gifted and thrifted [similar here] | Gold midi rings: Random vendor [similar here] | Nail Polish: Madam Glam [get it here]