This is a sponsored conversation written by me on behalf of Dove and The bLink Marketing Network. The opinions and text are all mine.
I really thought attending the Blogalicious conference this year was going to be all about learning how to take my blog and brand to the next level. But honestly, I left the conference with very little related to that. What I did gain, that I really needed, was the importance of taking better care of myself so that I can take better care of Naturally Glam. It all started when we got back to our room after being out for the opening party on Thursday night. We were given a cute backpack filled with products from Dove.
I was excited to see a long time favorite, the Dove Dry Spray Antiperspirant. Dove Dry Spray Antiperspirant goes on instantly dry and delivers 48 hours of odor and wetness protection with all the care of Dove for softer, smoother underarms. I knew that was going to be the perfect pair along with the Dove Dry Oil Moisture Body Wash and Dry Oil Beauty Bar. Dove Dry Oil Moisture Body Wash is my new favorite body cleanser. It features a unique formula with a blend of Moroccan Argan Oil beads to replenish 12x more skin natural nutrients than competitors. The Dove Dry Oil Beauty Bar facial cleanser features ¼ moisturizing cream and Moroccan Argan Oil to gently cleanse and care for your skin. Needless to say, I couldn't wait to wake up the next morning and try these new products!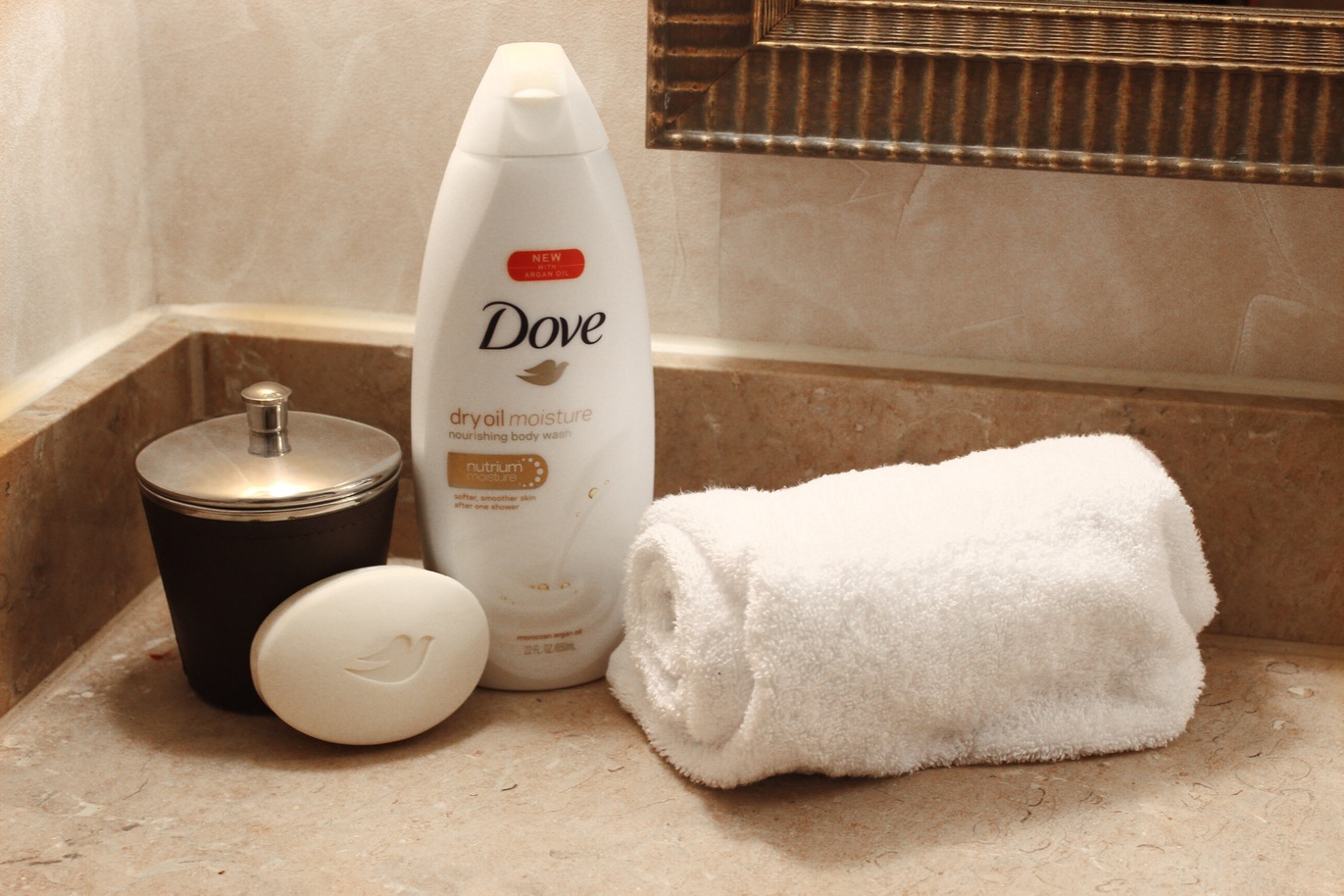 Friday morning, I couldn't wait to get in the shower and try the Dove Dry Oil Moisture Body Wash. The wash was super creamy and smelled amazing! My body felt like baby angels were caressing my skin and it was LIFE. My skin felt indulged but not greasy – and I didn't need to put on hardly any lotion afterwards.
#SpeakBeautiful Content Conversation presented by Dove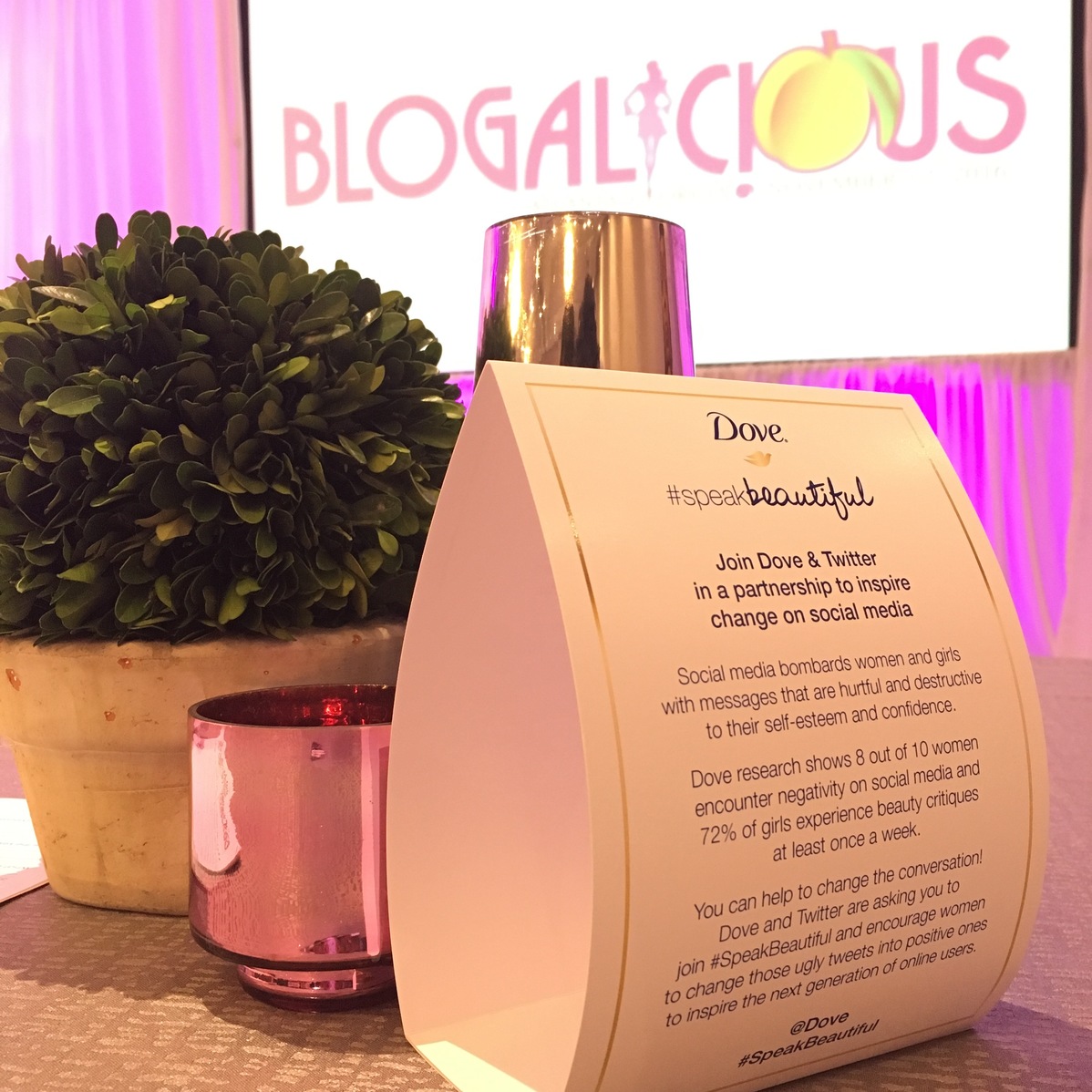 Dove shared its #SpeakBeautiful initiative during the breakfast keynote and panel discussion – led by award winning writer and author, Luvvie Ajayi. Before I left for the conference, I'd purchased Luvvie's book I'm Judging You – The Do-Better Manual since she was going to be doing a private book signing at the conference. I was not gonna have her judging me for not buying and reading at least some of the book before then. During the keynote, Luvvie shared some things that I was very sad to hear. Research shows 82% of women feel the beauty standards set by social media are unrealistic. In the African-American community and other communities of color, not only do those unrealistic beauty ideals come from social media, but also mainstream society. The words that impacted me the most: WE. ARE. ENOUGH. Luvvie then introduced the panels, which included my blogger big homie Marie Denee of The Curly Fashionista, Dre Brown, Makeup Artist and creator of belleIEVE Beauty, and Claudia Krusch of TrendyLatina.com.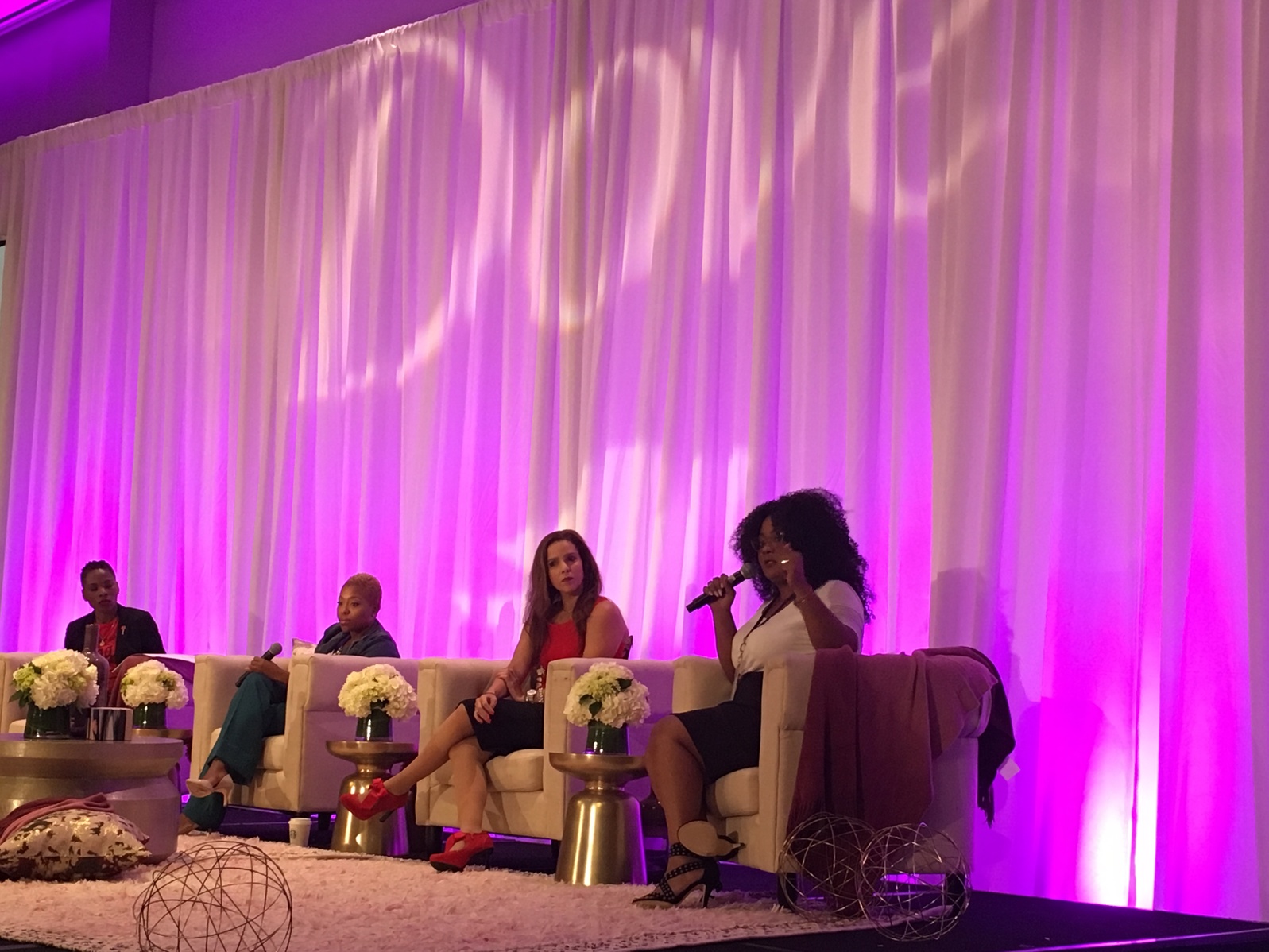 The empowering panel focused on using self-acceptance and the power of influence to help women understand how personal online and offline behaviors can impact and inspire the next generation of girls. Dre talked about how everyone who comes to sit in her chair for makeup services, celebrity or not, all come with the same insecurities about their perceived flaws. Claudia shared a story of her coming across young girls bullying online and how she stepped in to show them another way, encouraging them to speak beautiful to each other. Marie talked about how when we speak negatively about ourselves, our girls and boys hear that and it affects how they see themselves and others. These were impactful messages that I think was were perfect for the Blogalicious attendees since we can affect change in how we speak on our blogs and social media. We had to encourage women and girls to speak beautiful to ourselves and each other.
After the panel discussion, we headed over to the Dove suite to get a little pampering done. I received a mini-facial using the Dove Dry Oil Beauty Bar to cleanse and moisturize my face before getting my makeup done by makeup artist Ashley Green. Then we just got a chance to relax and learn more about the Dove product line. It was the best morning I've had in a while, thanks to Dove.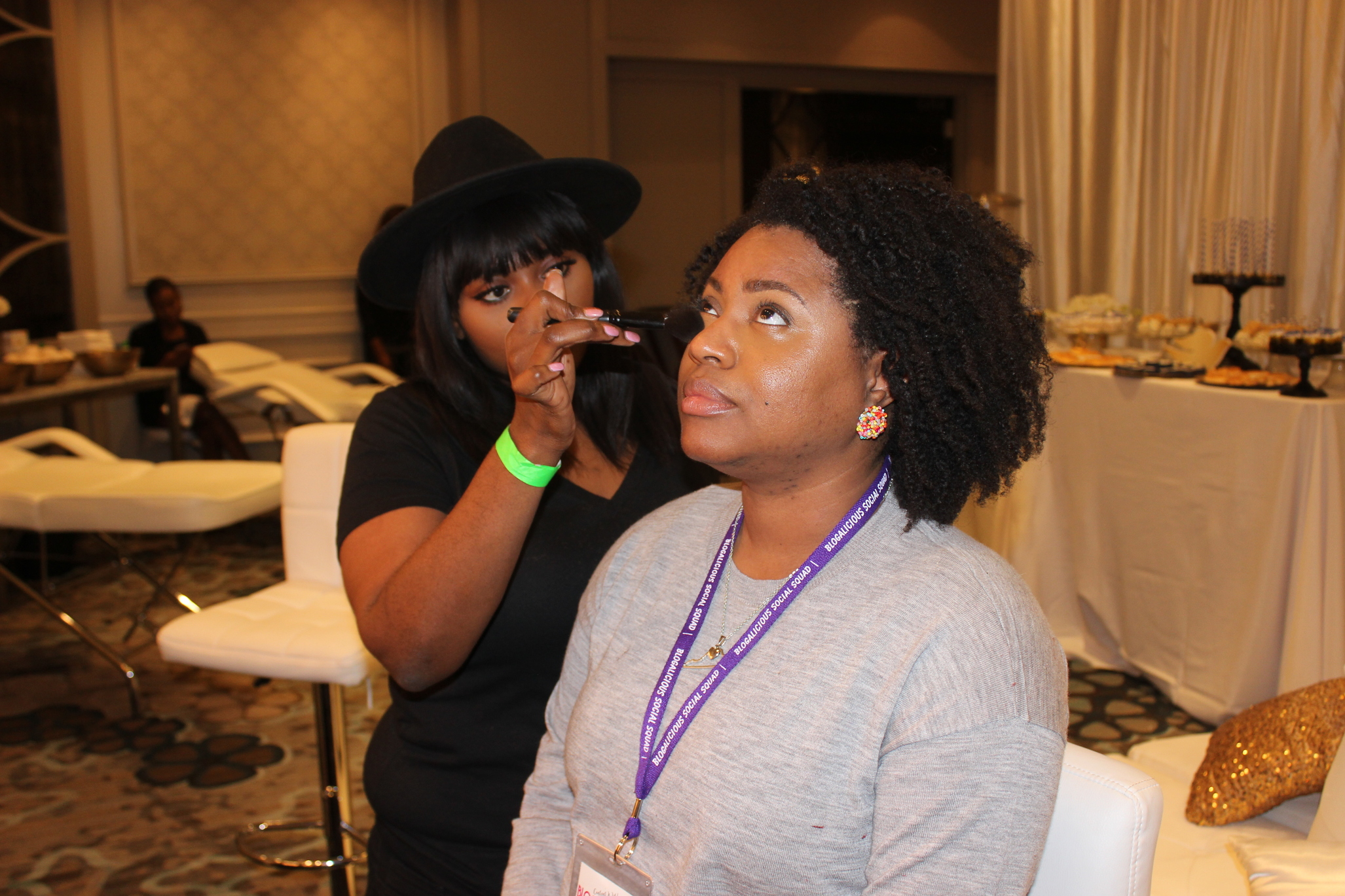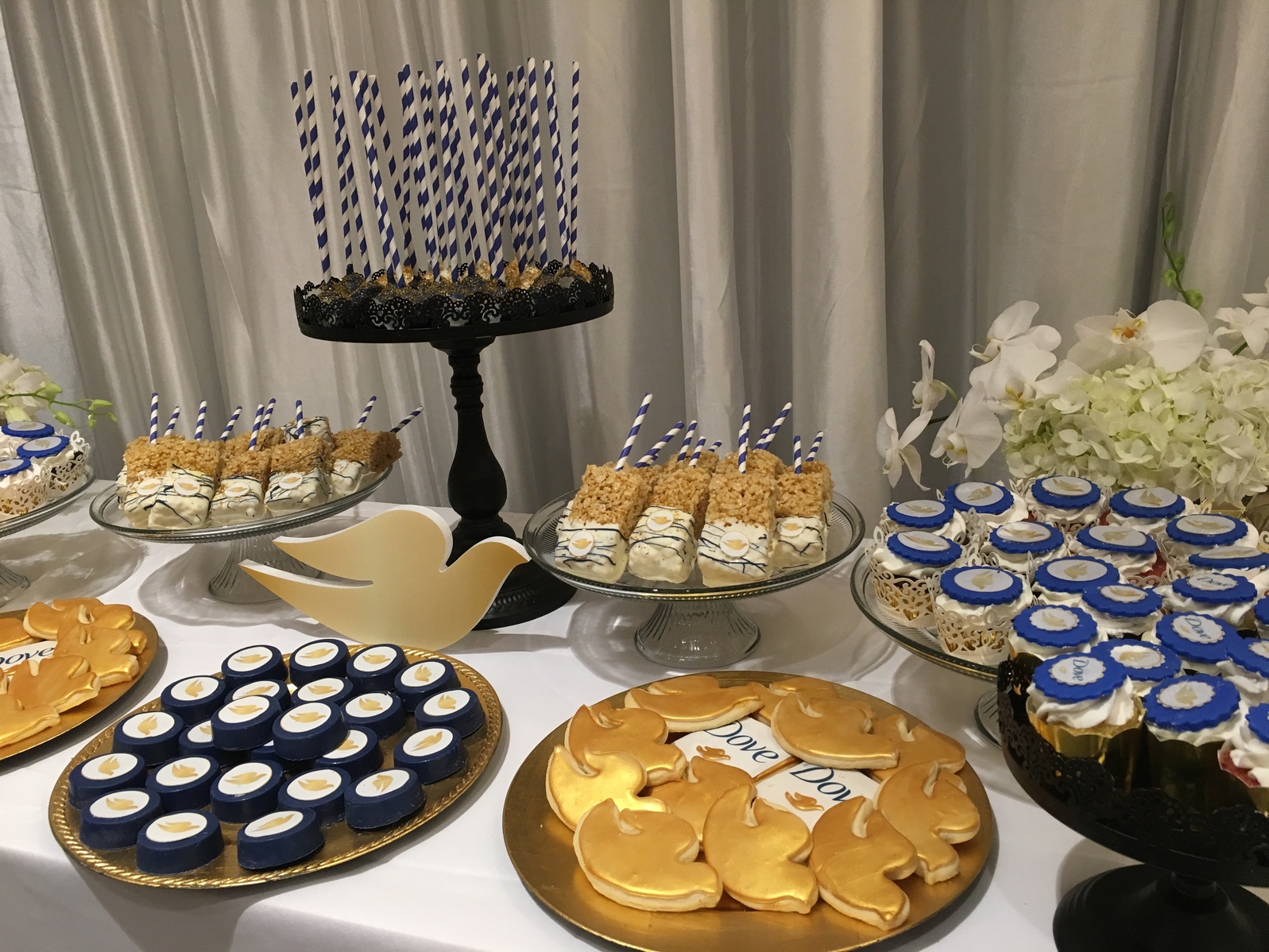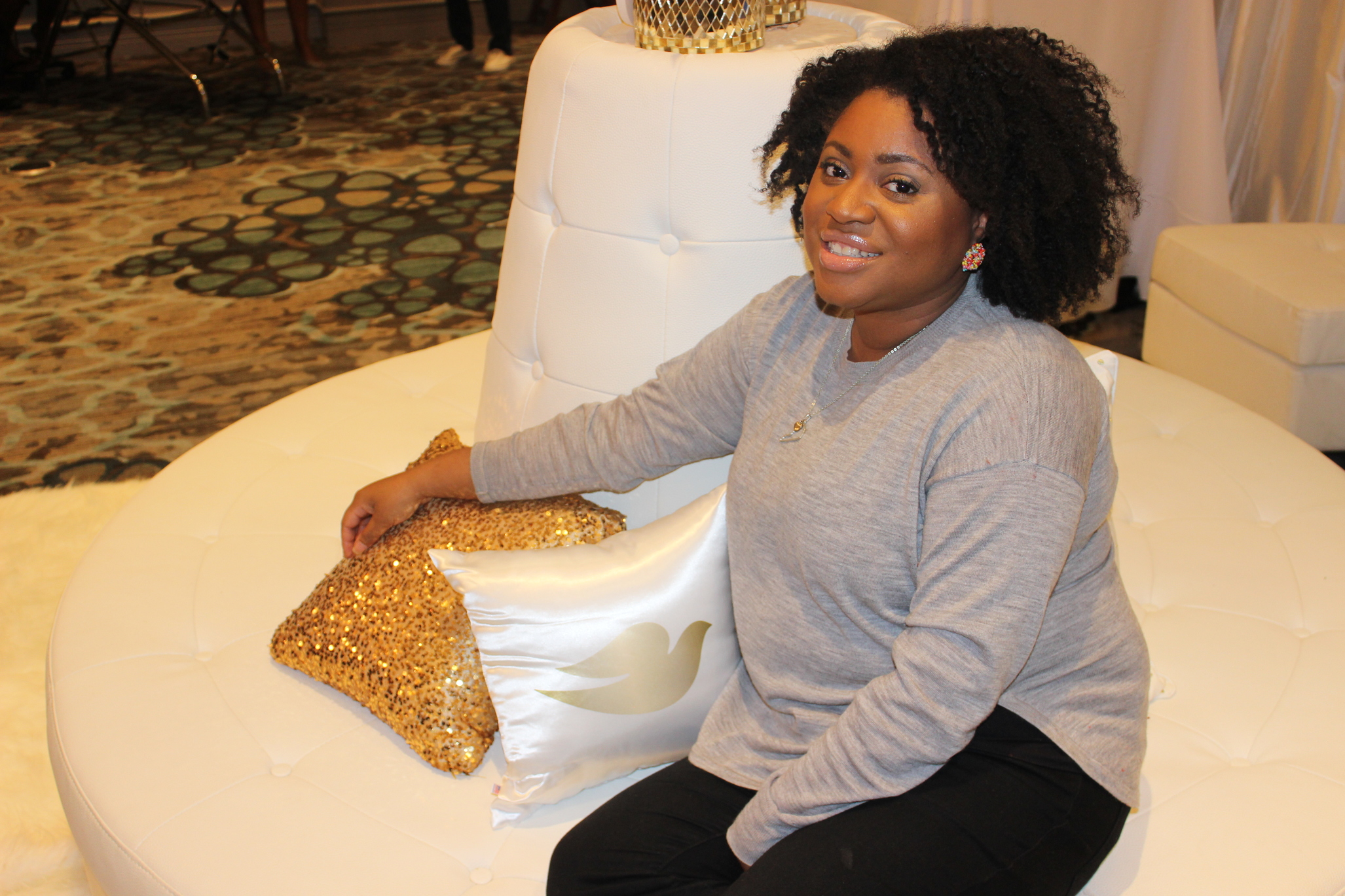 The final day of the Blogalicious conference started with a Yoga and Self-Care Workshop at 7am. Of course, I used my Dove products in the shower to get cleaned up for class. Since I was going to be participating in a physical activity, I couldn't take any chances on being fresh so I used the Dove Dry Spray Antipersperant. I went with the Soothing Chamomile scent, which I thought would match the mood for yoga.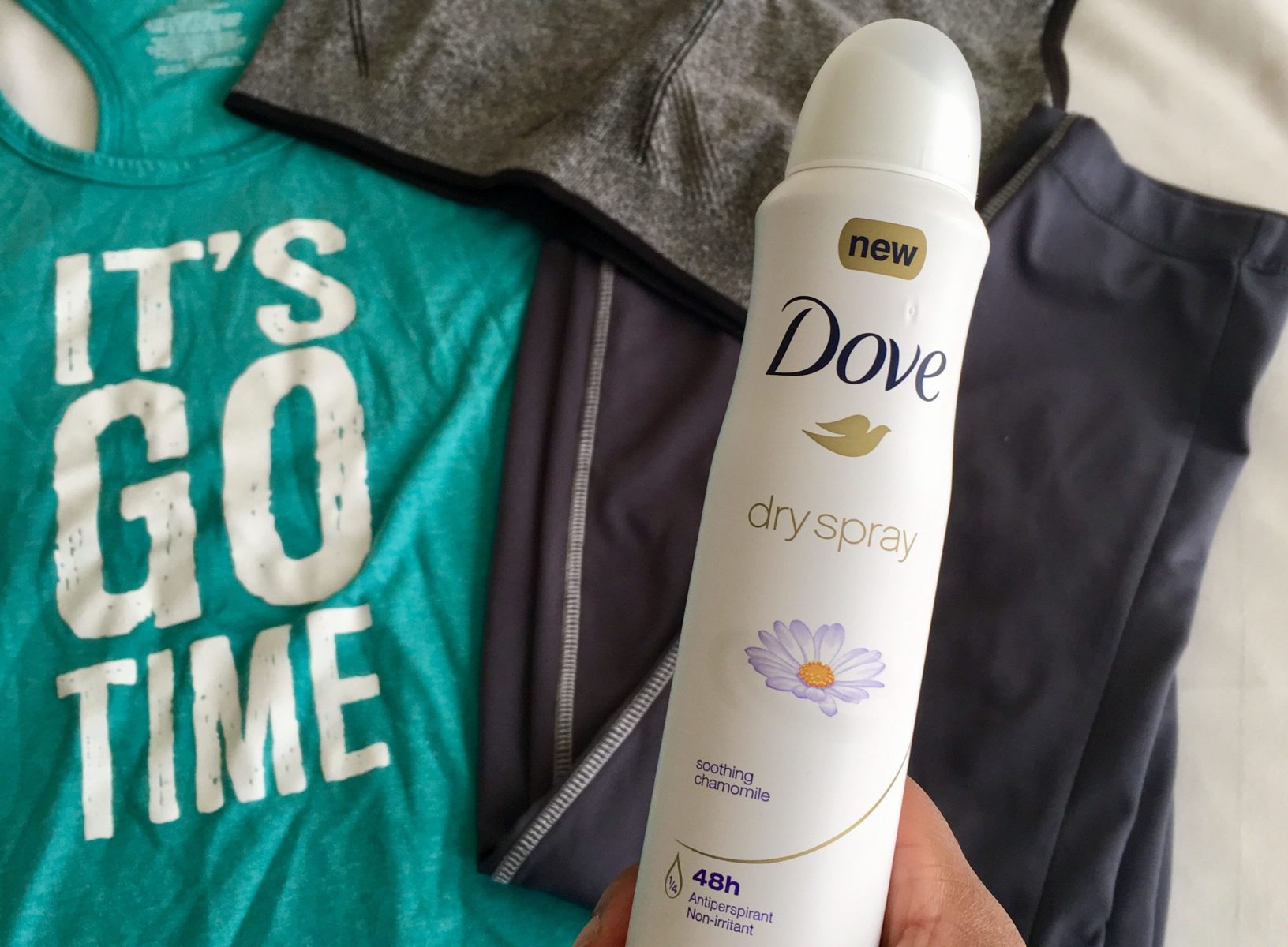 The yoga session just fell right in line with the #speakbeautiful messaging. We started with some deep breathing, and then reflected on what was the one negative thought that was blocking our mind space that morning. We wrote down that word, and acknowledged that feeling. Then we did some power moves that would symbolically cast those negative thoughts into the fire. Afterwards we replaced it with what are mission and purpose was, and wrote that down so it could fill the mental space where the negative thought once resided. Truly powerful and something I will take with me each day.
To close out the conference, Dove also hosted the closing party with the theme Love Your Hair. Celebrity stylist Ursula Stephen was there, and her team of stylists were offering complimentary braid styles for party goers. Now here's an interesting fact. 8 out of 10 women feel pressured to wear their hair in a certain way. What's worse is that many styles that are common plan in the Black community, like Bantu knots, locs, or braids, are often spoken of negatively until they are worn by a non-Black celebrity. We call that being a culture vulture, and it's not fair. Dove believes that beautiful hair is hair that makes you feel beautiful and confident.
By showcasing all hair types, textures, styles & colors we can change these standards and empower more women to love their hair.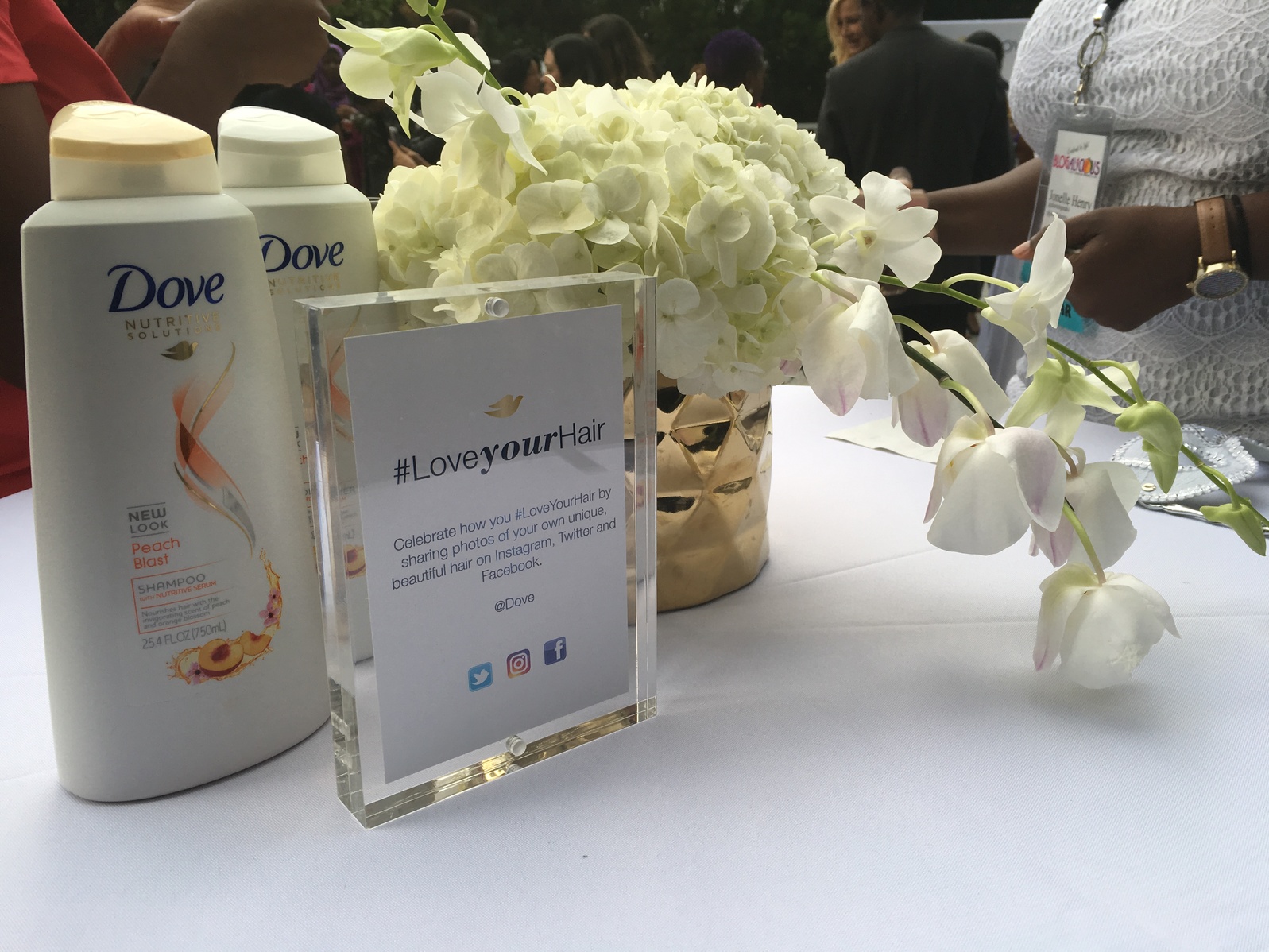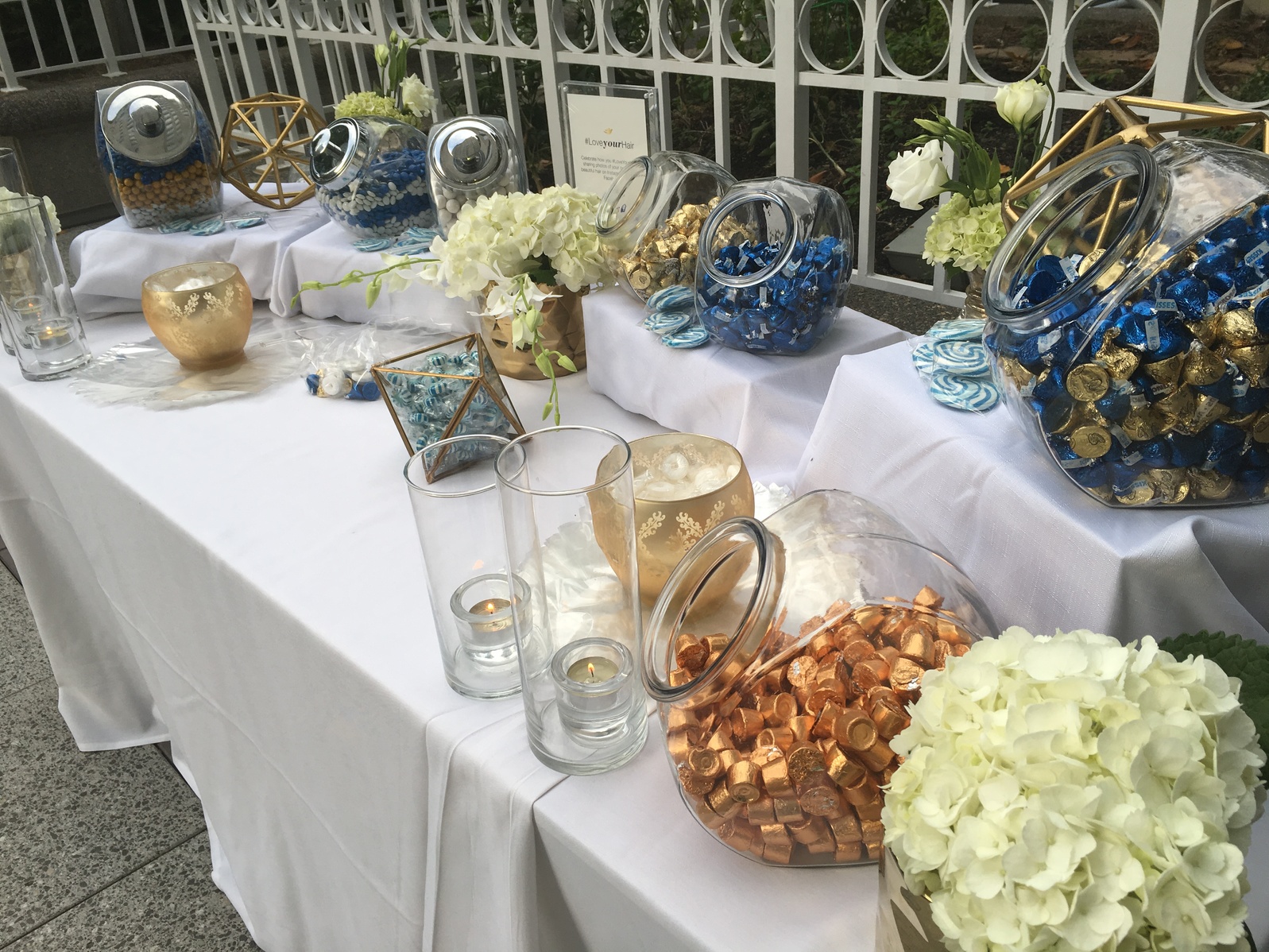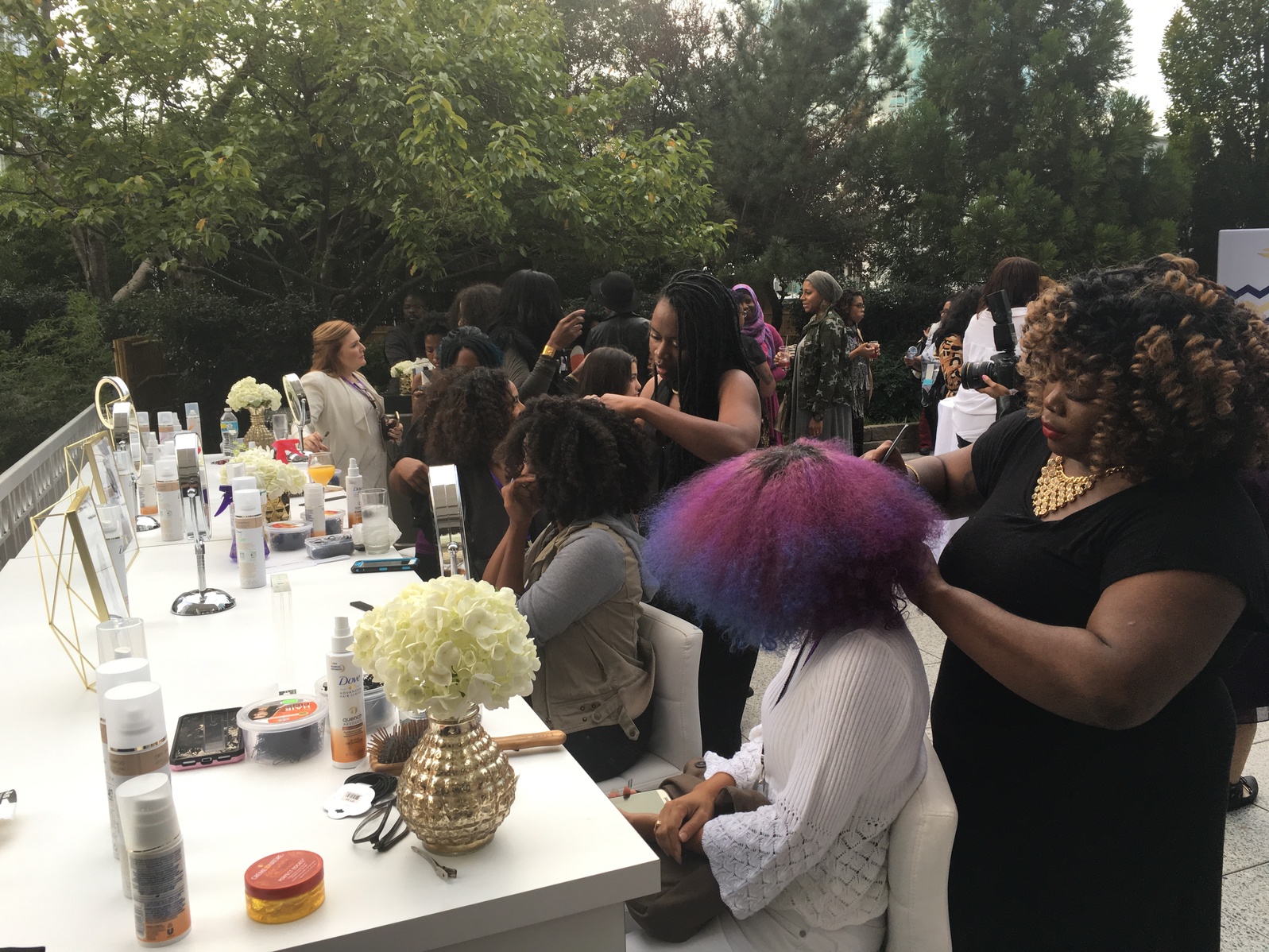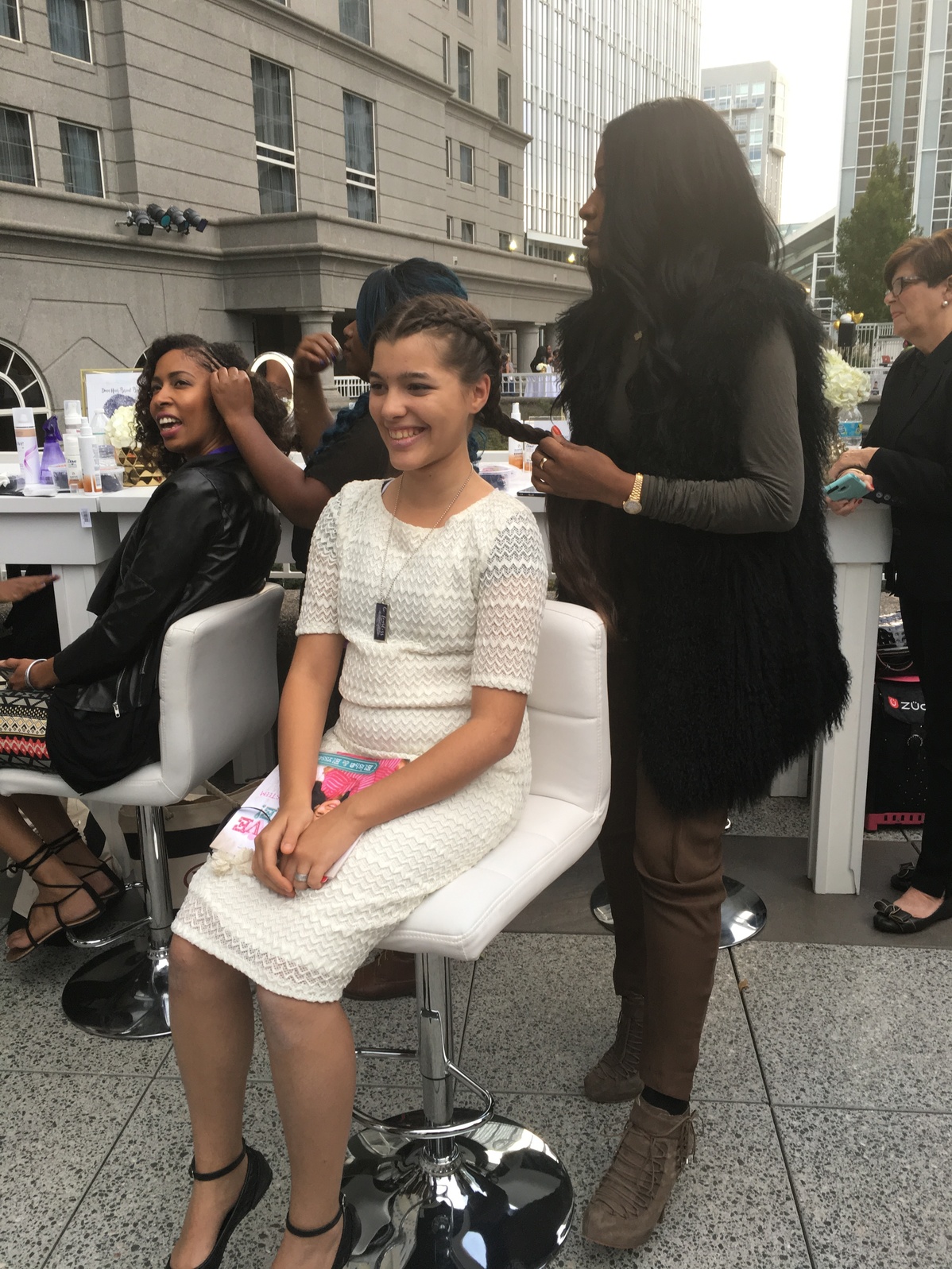 All of the styles were created using hair care products from Dove, like the Dove Quench Absolute Supreme Crème Serum. This serum is an 'on-the-go' leave-in treatment for curls by Dove Hair. It's a fast absorbing, lightweight serum that utilizes a creamy formula to nourish hair for the ultimate shine and manageability. We also received the Dove Coconut & Hydration Shampoo and Conditioner, which helps nourish and protect hair from dryness and leaves hair clean and revitalized all day. This combo of products is a great start to any hair style, but especially for afro-textured hair that tends to be moisture-challenged.
When it comes to speaking positively to other women on social media, and about yourself, Dove wants everyone to understand that the power is in our hands. Remember to speak beautiful to yourself every day, and set the example for other girls and women in your life – even virtually.
If you had to speak beautiful to yourself today, what would you say? Share it in the comments below! We'd love to see how you speak beautful!