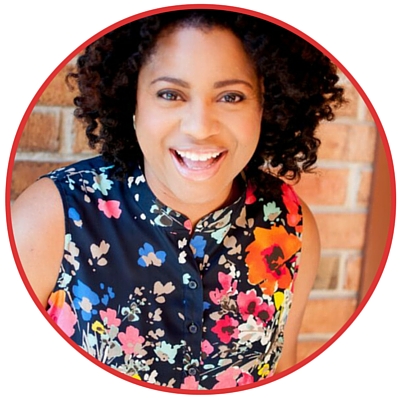 Struggling to make your small blog a big success?
I know how that feels. I was once where you are…
When I started Naturally Glam almost 5 years ago, my goal was to take my passion and make it profitable…and I did. So can you! All you need is the right branding + content + platform. I can help you!
What started as an email newsletter for a few family and friends turned into a list of over 100 email contacts in just over a month! A friend suggested I start a blog to share my unique perspective on natural hair, healthy living, events, fashion and any other subject I was interested in, and to share it not only with those I knew, but to the world. So in January 2012, I started Naturally-Glam.com.
Since then, I've been featured, interviewed, quoted and have written for numerous media outlets such as Essence.com, Huffington Post Live, Black Girl Long Hair, Gorgeous in Grey, Yahoo! Beauty and Curly Nikki I've also been able to grow my audience, connect with the best national brands, be a featured speaker at numerous events, and of course, make money from these opportunities. I've learned a lot over the last 5 years on how to strategically build a loyal audience and pick up coins along the way. I created Small Blog, Big Success to share what I've learned about blogging, business and branding over the last 5 years. I'm living proof that you don't need to have thousands on thousands of page views to make money blogging.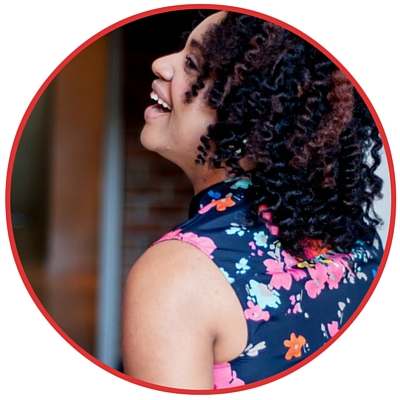 What started as an email newsletter for a few family and friends turned into a list of over 100 email contacts in just over a month! – Jonna
Small Blog, Big Success is a 5 day e-course designed to help you develop your brand, improve your content + grow your audience organically to generate revenue & national opportunities for your blogging business.

---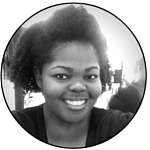 "I've doubled my monthly page views and visitor on my blog, increased my YouTube subscribers by 1/3, and my social media accounts have all gained followers. I've also started my email list that is growing as well." – Whitney, WhitHappens
---
Small Blog, Big Business is perfect for you if you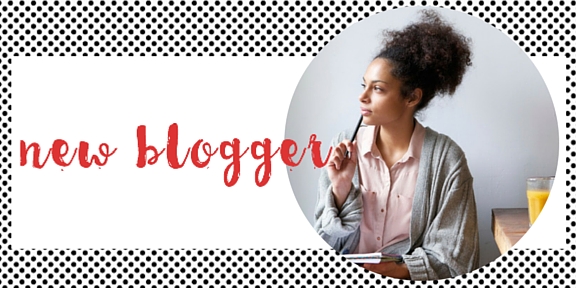 Start your blog off on the right business track with proven tools + skills to make an impact on the world from the very beginning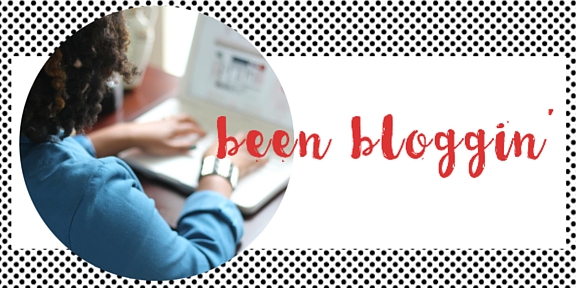 Been bloggin' for a while and need clarity on how to turn your blog into a profitable brand and consistently make money with your blogging biz
---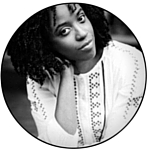 "My social media account following is growing like crazy…My daily blog views are now in the hundreds vs double digits. SEO has helped me be on the 1st and 2nd pages of Google searches…and I'm in the midst of working on a project with a major brand." –
Stephanie, Healthy Hair to Toe
---
What's in it for YOU
You'll learn how to develop an attractive brand, improve the quality and consistency of your content, and grow a loyal and engaged audience. These are the keys to the coins! When you've completed the Small Blog, Big Success e-course, you'll be empowered to turn your passion for blogging into a profitable business. All this, without having to have millions or even thousands of page views.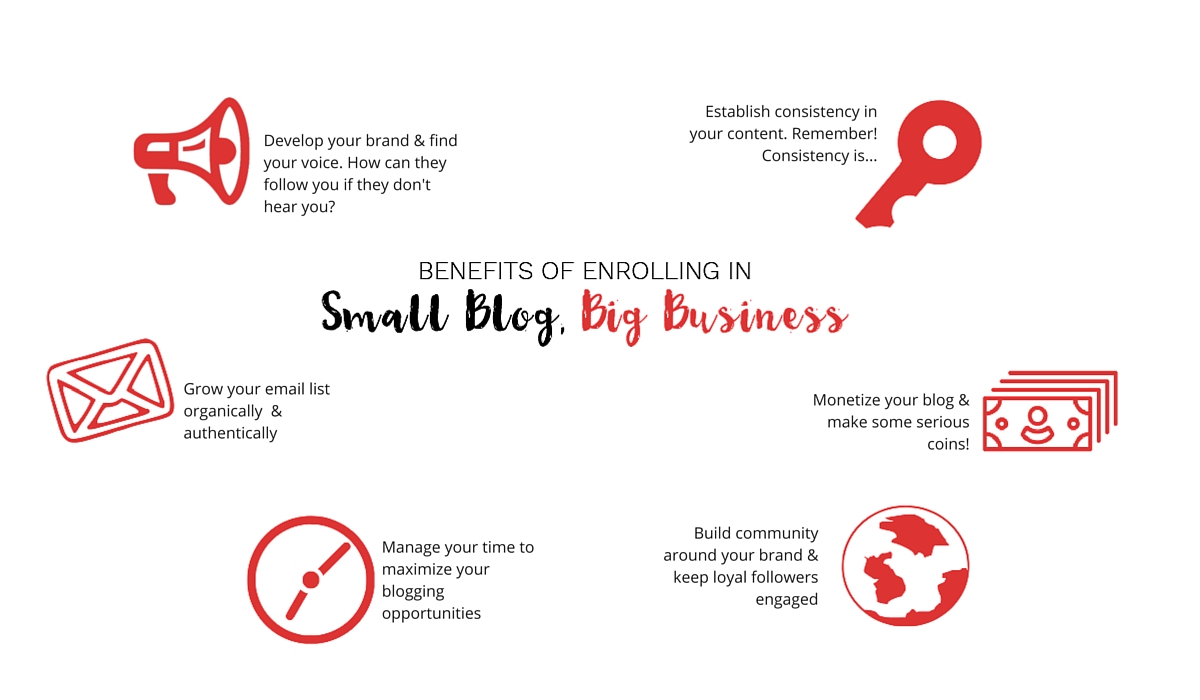 ---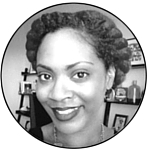 "My most significant win is growth within myself. Previously I suffered from fear, & self doubt which lead to procrastination. I've gotten over that hump which is BIG!" –
Amber, Curly Corner
---
Course Info
Sign up today to start your blog off on the right business track. Even if you've been bloggin' for a while, you'll find value in this e-course which will help you assess where you are currently and the potential for growth. Enrollment includes From Blank Space to Blogging Brilliance (value, $9.99) as well as five days of targeted blogging tools, resources and information, including:
Day 1 – Developing Your Blog Into a Brand
Day 2 – Creating Valuable Content with Consistency
Day 3 – Establishing A Relationship with Your Target Audience
Day 4 – Collaborating with Other Bloggers and Brand Partners
Day 5 – Strategies for Generating Income from Your Blog