Since my fur baby NuNu has done a few of doggie fashion posts here on the site, I get asked a lot about where and how I shop for her clothes. Besides being a silent companion, cuddle buddy, and expert beggar for food – NuNu has no form of income. Which means I have to be mindful when shopping for dog clothes for her. There are lots of adorable outfits you can get for your dog, in stores and online, so it's easy to go overboard. It is also not as simple as 'eye balling it' when shopping for clothes that will fit your dog. To keep you from avoiding some of the mistakes I've made, I'm sharing 3 mistakes to avoid when shopping for dog clothes.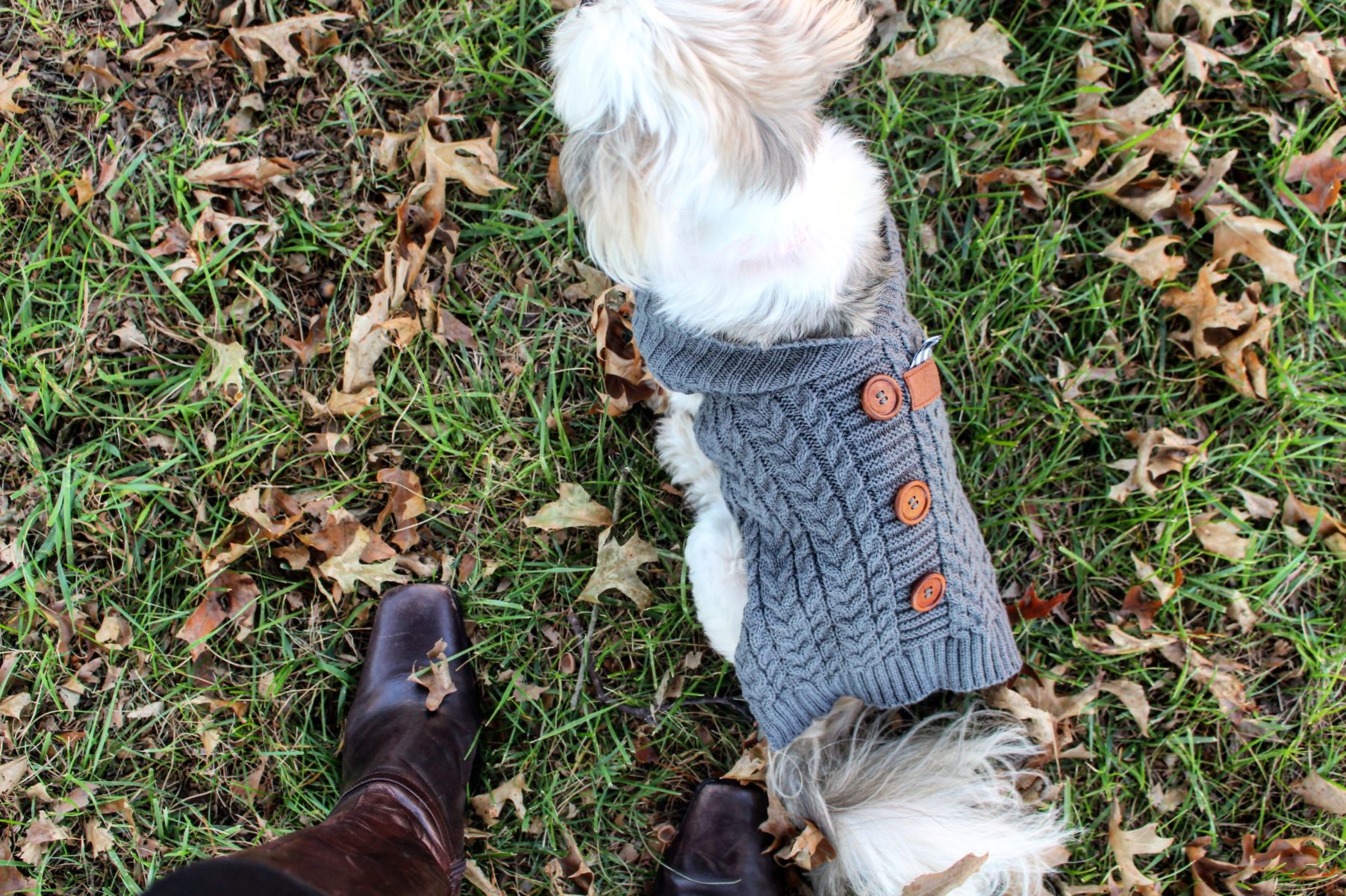 Purchasing several pieces before your dog is full grown.
It's so tempting when you first get your puppy to buy TONS of clothes. I did it, so I'm not judging. But NuNu couldn't fit any of the 15 (maybe more but who's counting) pieces I bought her within a year. I suggest getting 3-4 outfits for your puppy so you don't feel like you've wasted your money. Once your dog is fully grown, then shop away!
Not knowing your dog's neck to tail measurement.
This is crucial to make sure the dog clothes aren't too small or too large, because if they are, your dog will be very uncomfortable in them. Sometimes the brand will have a size chart on the clothing tag that lists the neck to tail measurements and examples of breeds under each size. But you can't always go by that. For example, with NuNu, she is a smaller Shih Tzu. Some Shih Tzus are twice her size, so often times Shih Tzus will be listed by one brand as a small, and another brand as a medium. Since I know her measurement, I can go by that to make sure it will fit.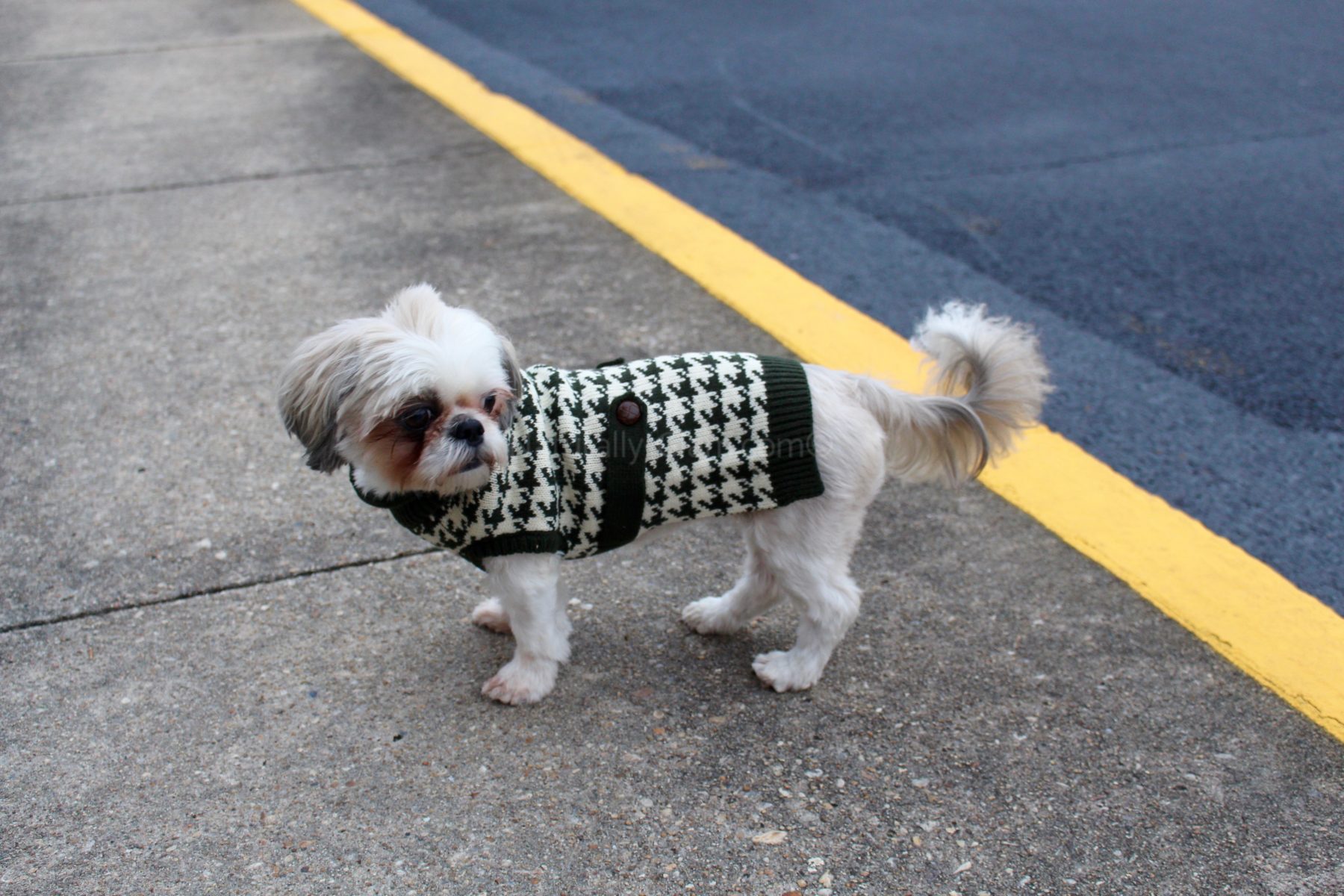 Buying pieces that aren't well made.
Don't waste your coins on poorly made pet apparel. Purchase pieces that are well made so that you can get your money's worth. If the fabric is super thin, or the seems are not tight, don't bother. There are tons of well-made pet clothes at reasonable prices. Check the Target section for well made clothes, as well as discount department stores like Ross, TJ Maxx and Marshalls – they often have a great selection of dog clothes for under $10! The sweater pictured in this post I got from Target for $5.
Avoid these mistakes, and you can keep your dog rocking the best dog clothes on the market without breaking the bank. It doesn't have to cost a boat load of money for your dog to be fashion forward. Do you have any mistakes you'd share when it comes to purchasing dog clothes? Share them below in the comments. We'd love to hear about it.