When it comes to a healthy lifestyle, healthy eating is such a huge part of the puzzle. If you've gotten off track with your healthy eating habits, I just might've found a great way to reset your healthy eating habits in one day. Yup, one day might be all it takes to get you back in the groove of making healthier meal choices.
I decided to try the 1-Day Renewal from the Suja website (CLICK HERE to check it out – it's free!) to help reset my eating and focus on more vegan whole foods. This is not a sponsored post (but feel free to holla at your girl, Suja *wink*). I just so happened to buy one of the juices since it was on sale, and noticed the 1-Day renewal plan mentioned on the bottle and decided to get the rest and try it out. I had already been avoiding cheat meals and alcohol for 3 weeks doing the Lose the Gut, Keep the Butt 21-day challenge (CLICK HERE for review of this plan) along with two of my friends (you've met them before on the blog – CLICK HERE). But I was not eating vegan meals, and I wanted to see what difference I would feel with a shift in my eating for a day.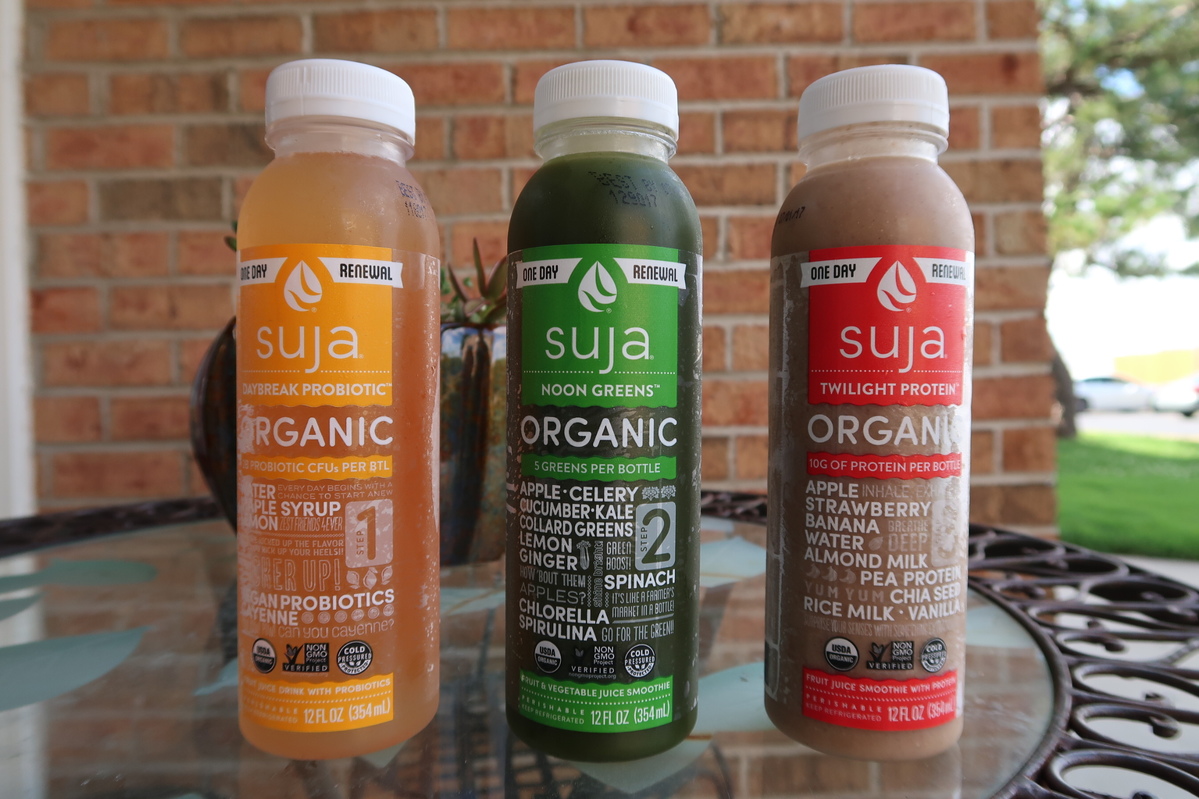 According to the Suja plan, this meal plan was developed to "help you
get your diet back on track and feel your best by enjoying nutritious and delicious wholesome whole foods like fruits and veggies, whole grains, and lean proteins. At the end of the Suja Organic 1-Day Renewal, you will feel recharged, restored, and renewed in your healthy habits." According to the plan, you drink 3 select juices at morning, noon, and evening, and follow each juice with a small meal at least 30 minutes after drinking the juice.
I tried this on a Saturday since I was waiting for the juices to get back in stock, and I had no plans at all outside of the house. That morning, I got up around 8am and did a 45 minutes HIIT workout. After the workout and a shower, I had the Daybreak Probiotic juice. This one I've tried before and I liked. It tastes like lemonade with ginger and cayenne pepper. I was able to run out and grab more of the items I would need for the meals that day without feeling hungry. When I got home, I made my first meal, the Spiced Quinoa.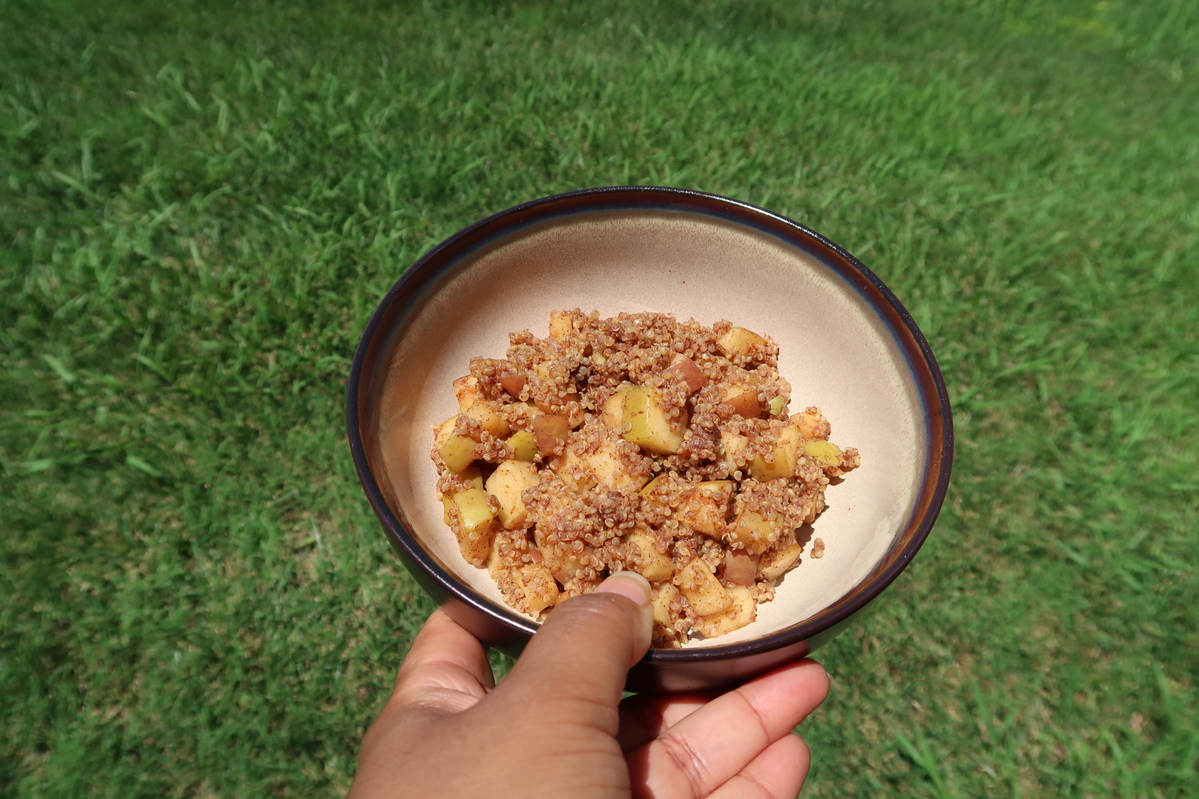 My first thought was 'why didn't I think of that?' – it was so simple and delicious! I will definitely make this more often. It was filling but I didn't feel stuffed; just satisfied. I only wanted more because it was just that good. A couple hours (and a nap) later, I had the second juice called the Noon Greens. This one definitely had a 'greens' taste, so while it was sweet, I could taste the cucumber, celery, and kale still. I sucked this down quickly to get it over with but it wasn't that bad.
About an hour later, I made the second mini-meal using the same quinoa I used for the breakfast meal to make the Quinoa Fax Tabouleh. Again, this was more tasty than I thought it would be. The lemon juice and apple cider vinegar really made for a light and bright quinoa salad, and the cucumbers added some crunch and texture. I would make this again as well.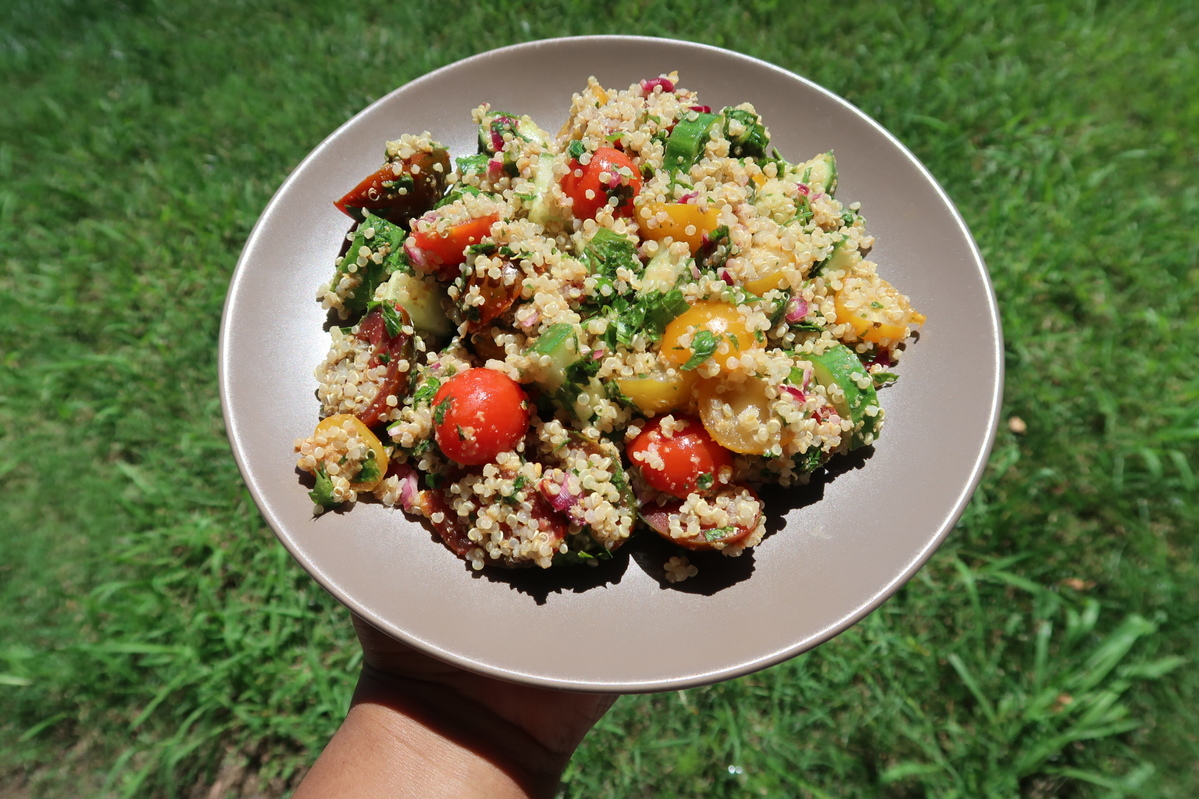 Last up was the Twilight Protein juice, which was more like a thin smoothie. This was so yummy I had to slow down to savor the flavor. I could really taste the banana and strawberries. My final meal was the White Kidney Bean Lettuce Cups. I really like white kidney beans, and this recipe also included some freshly made guacamole with some cayenne pepper. I thought I wouldn't be full, but I was totally satisfied.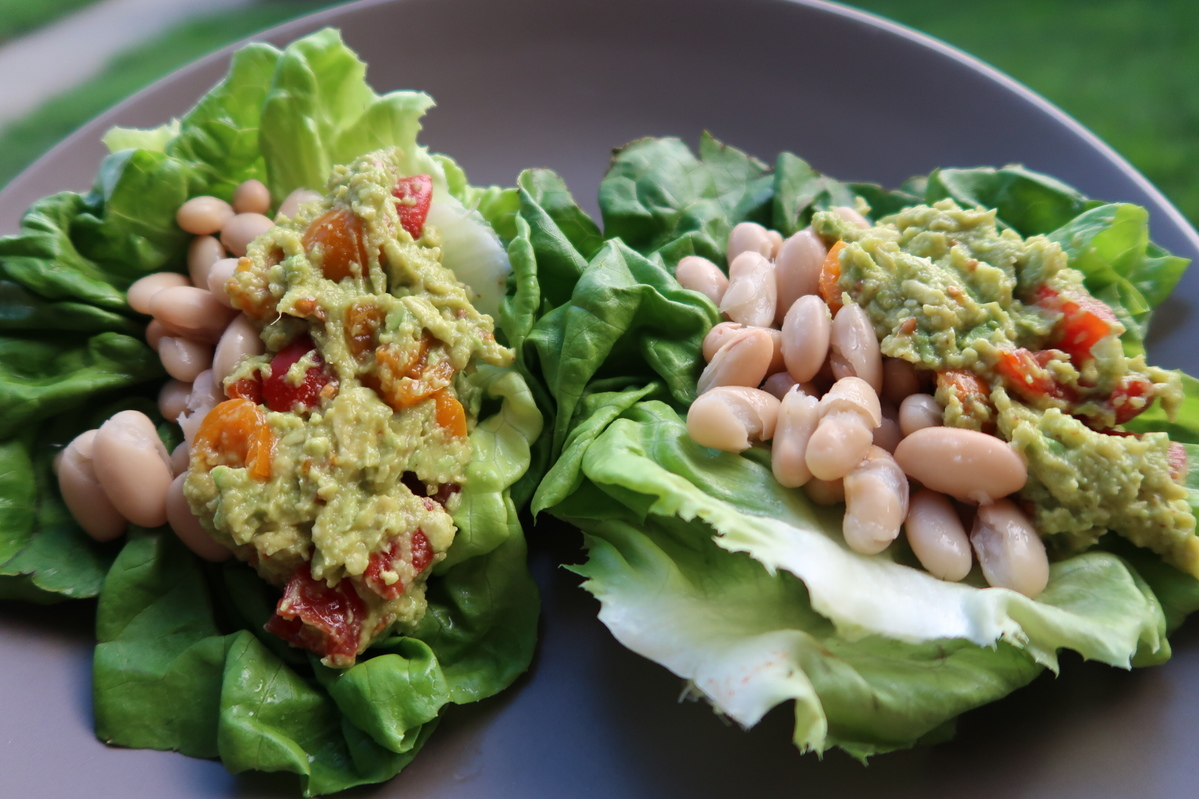 In totally, the three juices and three mini-meals totally 1135 calories, 34 g protein, 220 g carbs, 27 g fiber, 117 g sugar, and 24 g fat. While this was just right below the calorie range for the diet my doctor currently has me on (1200-1300 calorie per day), it was way more carbs and sugar, and way less protein. However, I think if I had selected the non-vegan options for the mini-meals, it might've been different. Overall, I liked this reset plan and I might consider doing this once a week as a break from the animal products and other processed foods I consume during the week.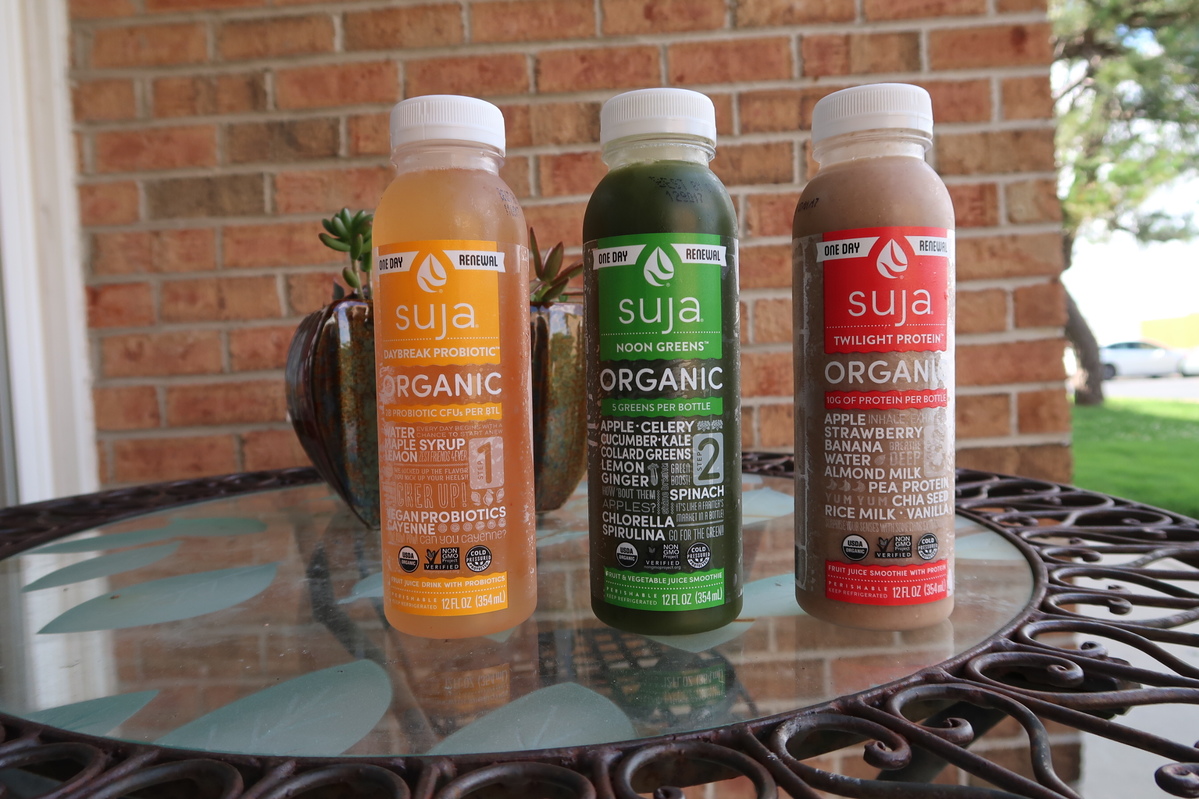 With so many temptations when it comes to food, it it easier to get off track when it comes to our diet. Working out does not cancel the effects of a bad diet, whether weight loss is your goal or not. If you need a reset, consider the Suja 1-Day Renewal plan or something similar to get your on track with your healthy eating habits.
Would you try this healthy eating meal plan for one day?