Don't start the year off eating those same old black eyed peas! Top them with some whiskey and maple glazed pork chops for a spin on this classic. Thank you National Pork Board for sponsoring this post. #TasteofNow
2018 is creeping up so fast, and I haven't even got a hold of laying out my goals for next year yet. I'm sure I am not the only one who feels like this year flew by faster that usual. With New Year's Day right around the corner, black eyes peas is a very popular dish because they are believed to bring good luck in the new year. While I'm not a superstitious person, I still love black eyed peas so I wanted to try out a fresh spin on this classic. Paired with pork chops glazed with whiskey and maple syrup, this recipe will have you eating them all year round.
I was inspired by a recipe from EatingWell.com that I found on Pinterest. That recipe called for bourbon and molasses, and required a cast iron skillet – I had none of these so I really had to revamp and make this recipe my own. I had some whiskey on hand, so I decided to make my glaze with whiskey and maple syrup. This time of year, more people are out and about so I try to really work with ingredients I have on hand to keep me from having to make so many trips to the grocery store. Since this is a one-skillet dish, it's a time saver for cooking and cleaning too.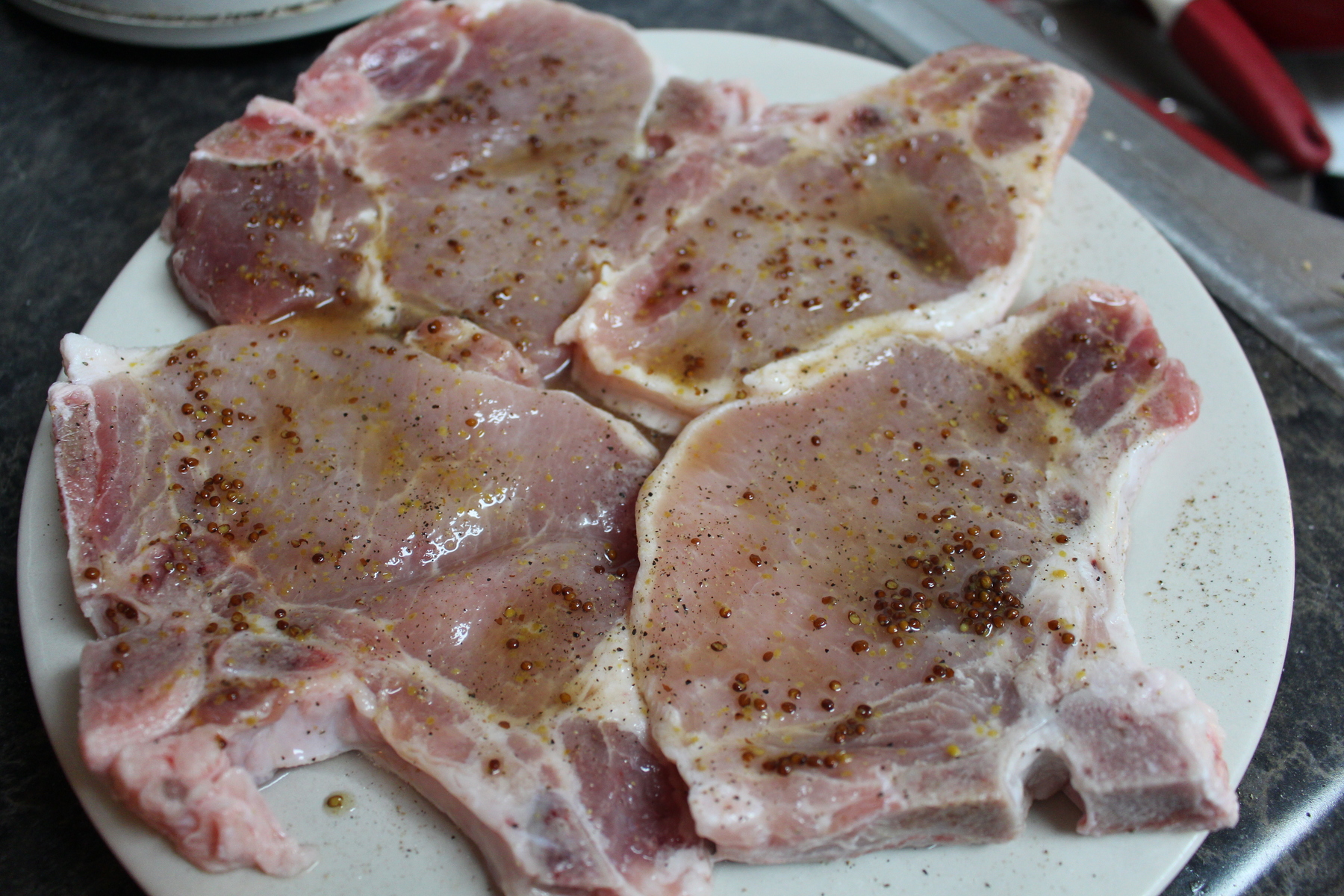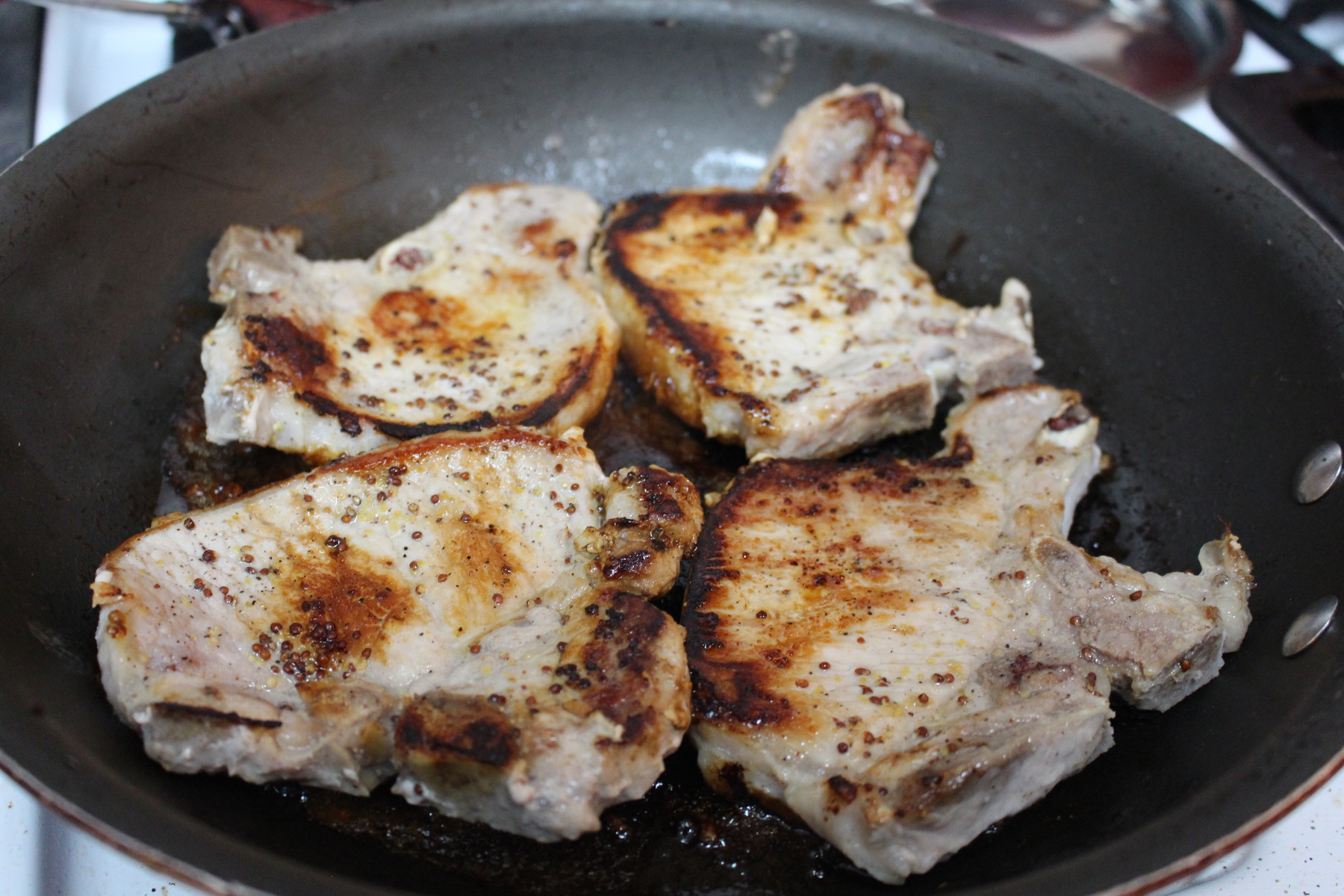 What I love about pork chops is that they are pretty much a blank canvas for a wide variety of flavors. Pork chops is very lean, and most stores have thin-slice chops which also helps you manage portion size and cook time. This recipe packs in tons of flavor with just a few ingredients. The glaze is made up of just 3 ingredients – whiskey, maple syrup, and whole grain mustard. The chops are only seasoned with salt and pepper. Doesn't get more simple than that.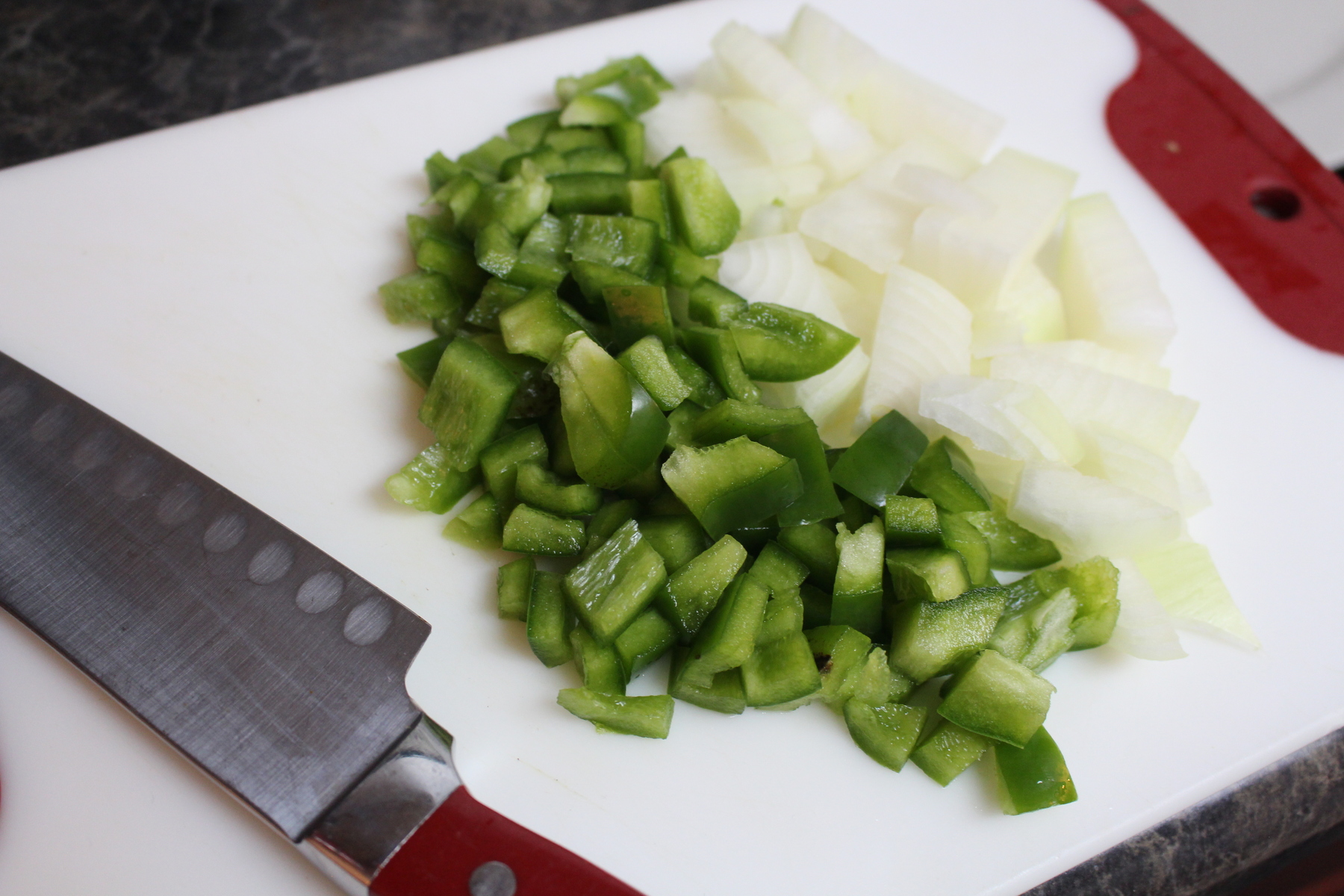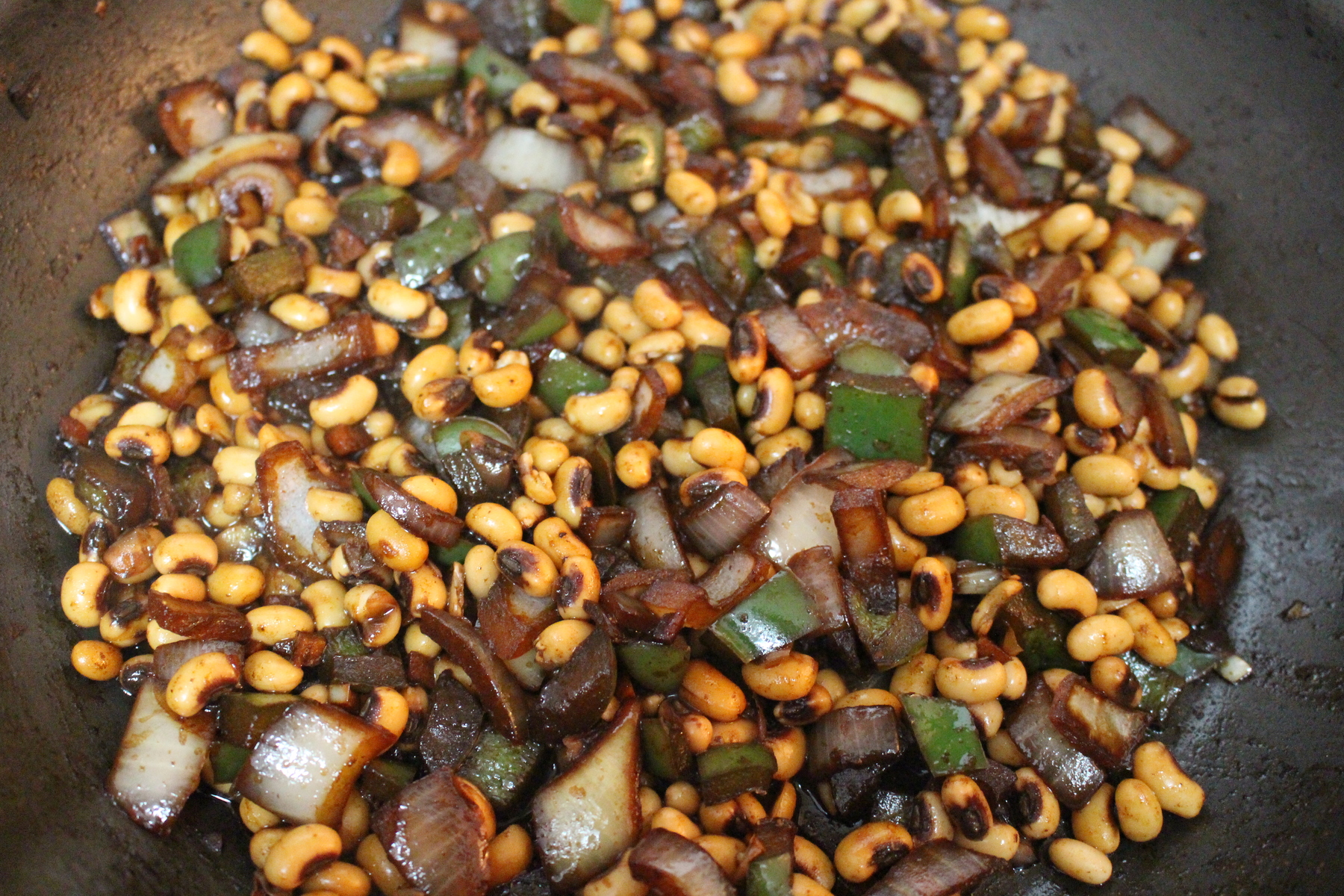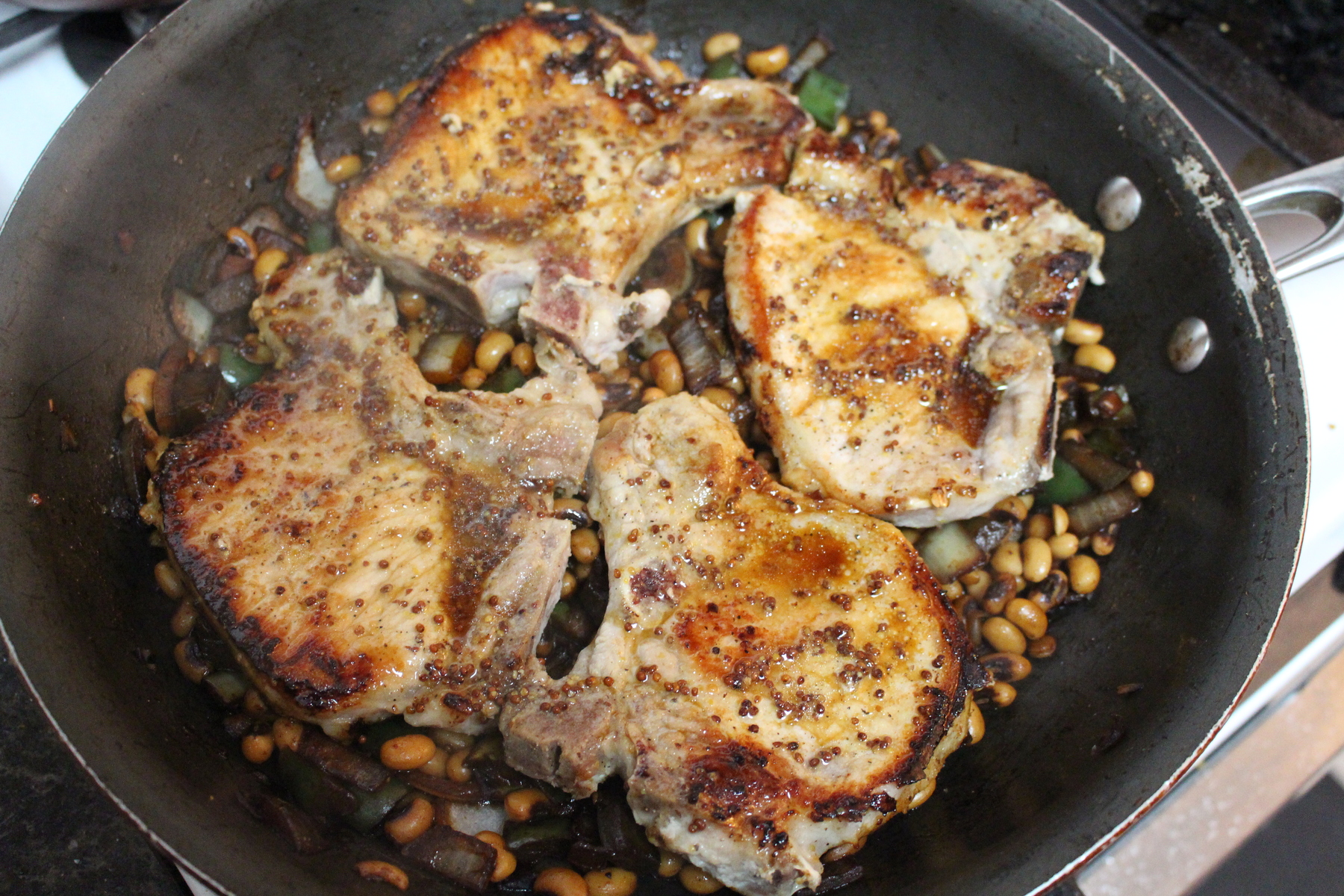 The black eyed peas are almost as easy to make as the pork chops. I used canned organic black eyed peas, which saves hours of prep and cooking time. The fresh garlic, onions, and bell peppers add lots of flavor to the peas, and they are only seasoned with a little salt, pepper, and smoked paprika. Plus, they absorb all of the flavors from cooking the glazed pork chops as well. After the veggies are just about done, I added the pork chops back on top to just make sure they are cooked throughly.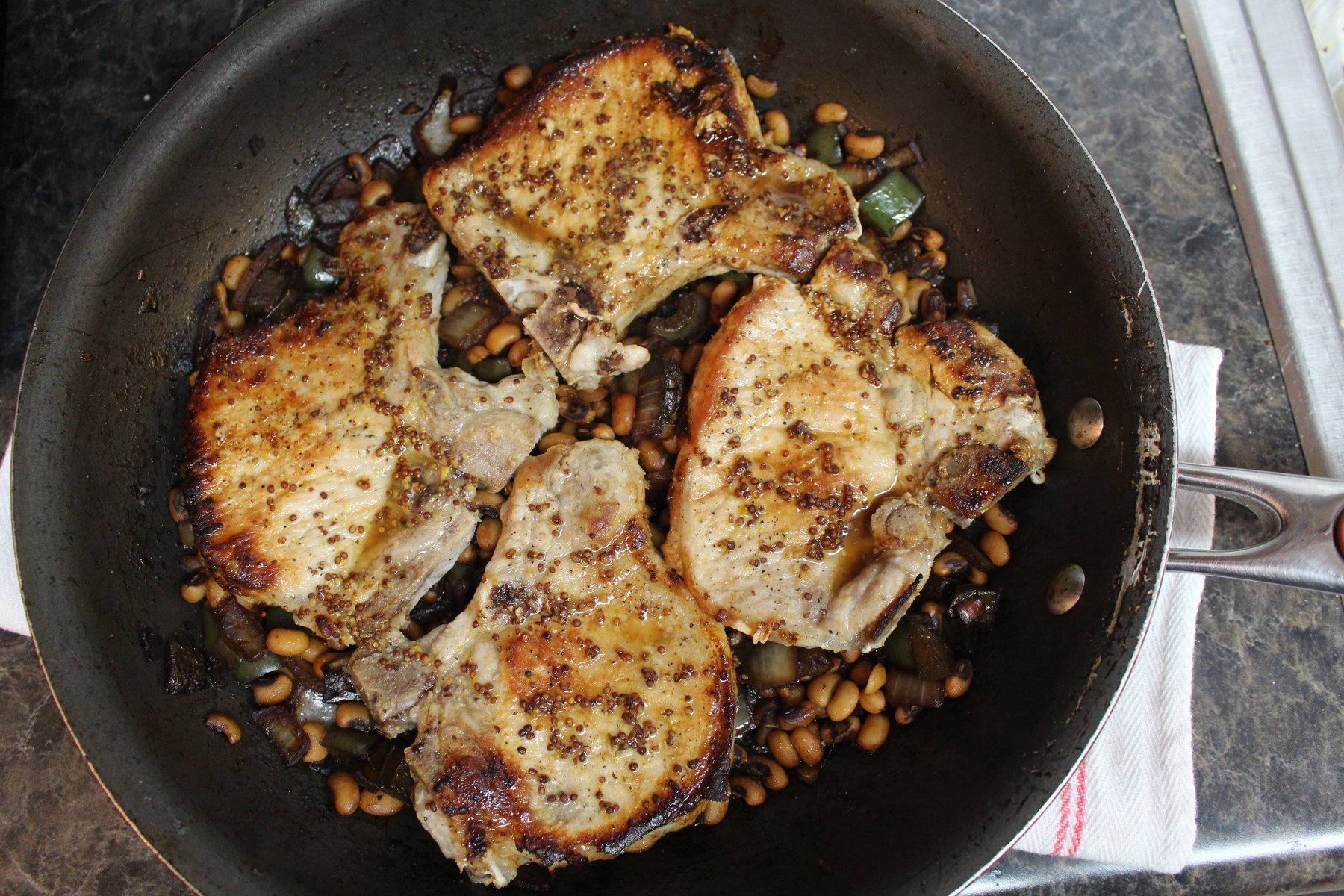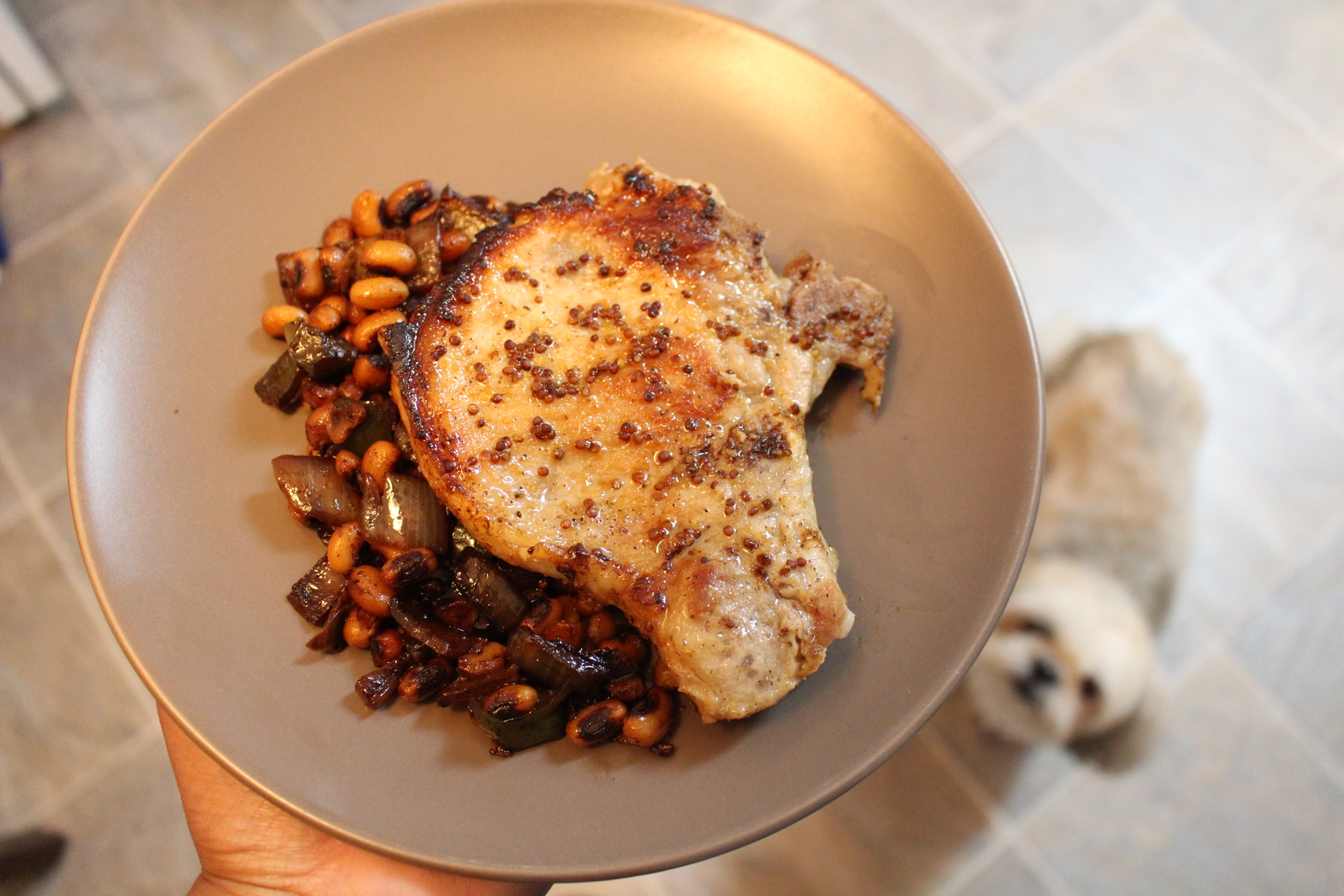 This can be a stand-alone dish, or you can certainly pair it with some other side dishes, like collard greens and dinner rolls. It's the perfect meal for a weekday or weekend, because you'll be done from start to finish in less than 30 minutes. Your house will smell so good…the neighbors might come knocking! If you have a dog, they'll definitely be circling just in case anything hits the floor. Try this play on black eyed peas and let me know what you think!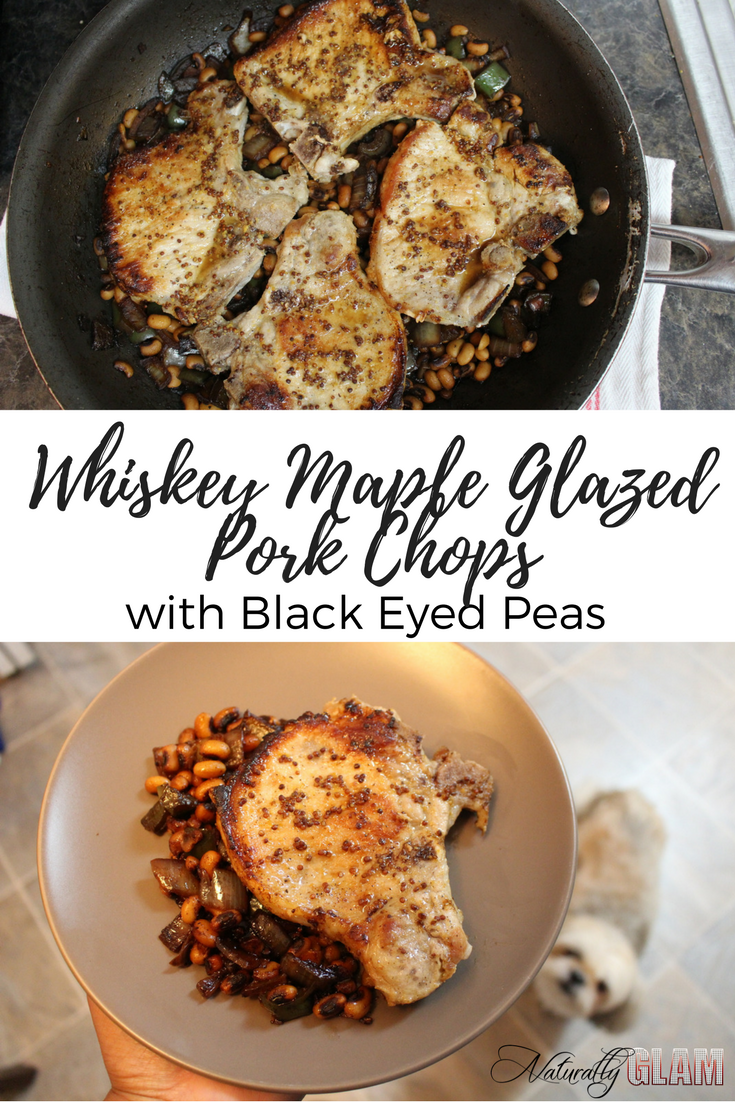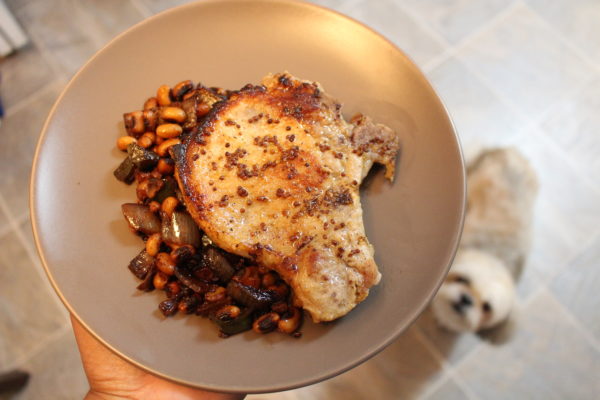 | | |
| --- | --- |
| | |
Combine maple syrup, whiskey, and mustard in a small bowl. Season chops with salt and pepper, then brush with glaze.

Cook pork chops until brown on both sides, about 5-6 minutes per side. Transfer chops to a plate.

Add onions, green peppers, and garlic to skillet and sauté until translucent, about 3-4 minutes. Rinse black eyed peas, then add to the veggie mix and season with salt, pepper, and paprika.

Add pork chops back to the skillet on top of the veggie and bean mix. Cover and cook until chops are cooked thoroughly.