I was inspired to try out making bread pudding recently after attending a fun Working Women cooking class. One of the attendees was a pastry chef, and whipped up a bread pudding and i was amazed. It was so tasty, and I felt like it was something I could try out, and make a vegan version. So lonely based on her recipe, I came up with this vegan Peach Bourbon Vanilla Bread Pudding.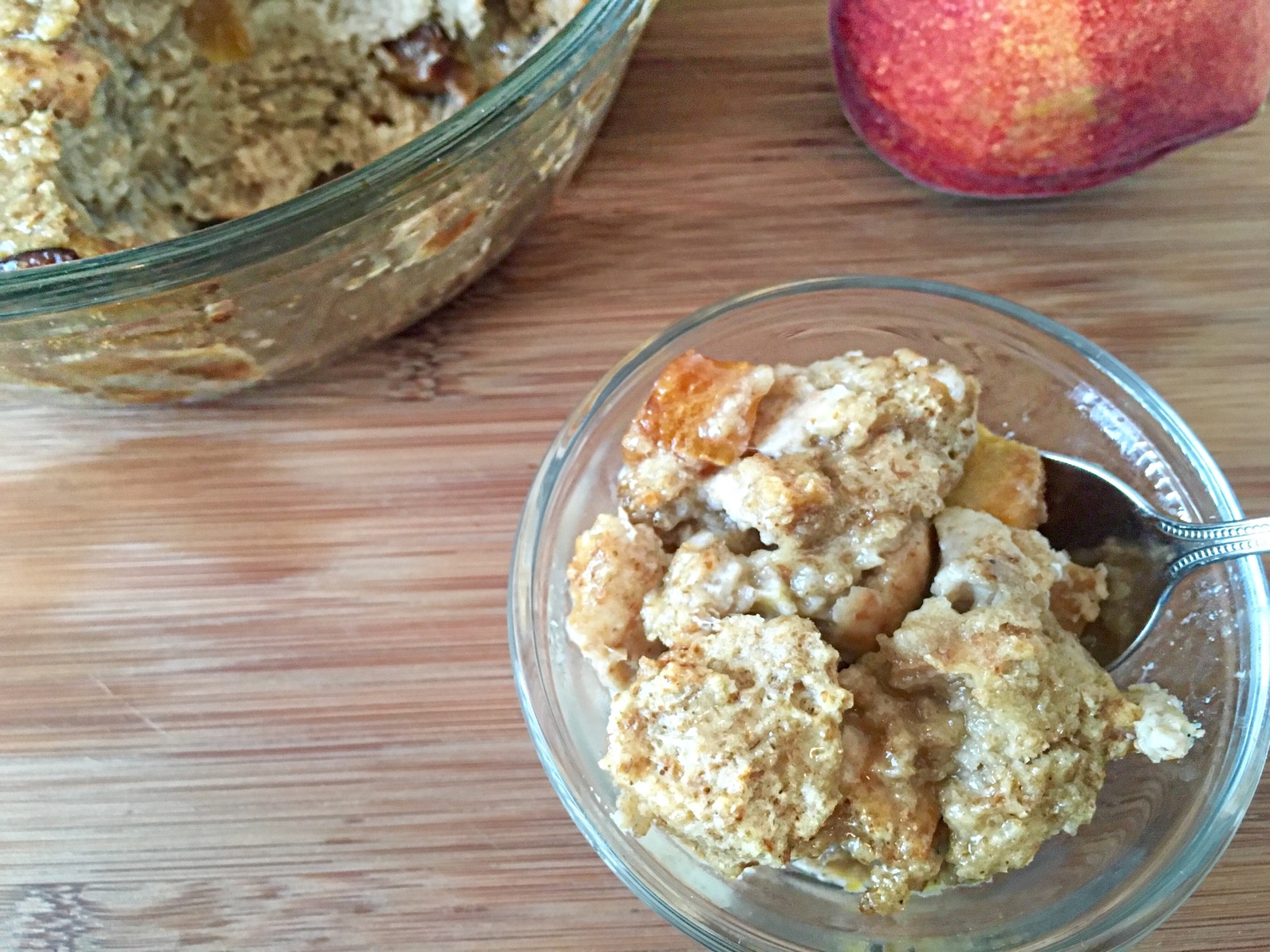 Summer was coming to an end, so I wanted to make something with fresh peaches involved. And I keep bourbon vanilla extract from Trader Joe's on hand, so it was the perfect add-in. If I could find a vegan challah bread, that would definitely be the best option. But I went with a honey wheat bread, and it still was delicious – I actually like the wheat/nutty flavor. Mr. Blakes' and his homies liked it too – so much that I only got to eat what was in this bowl. The rest got wiped out.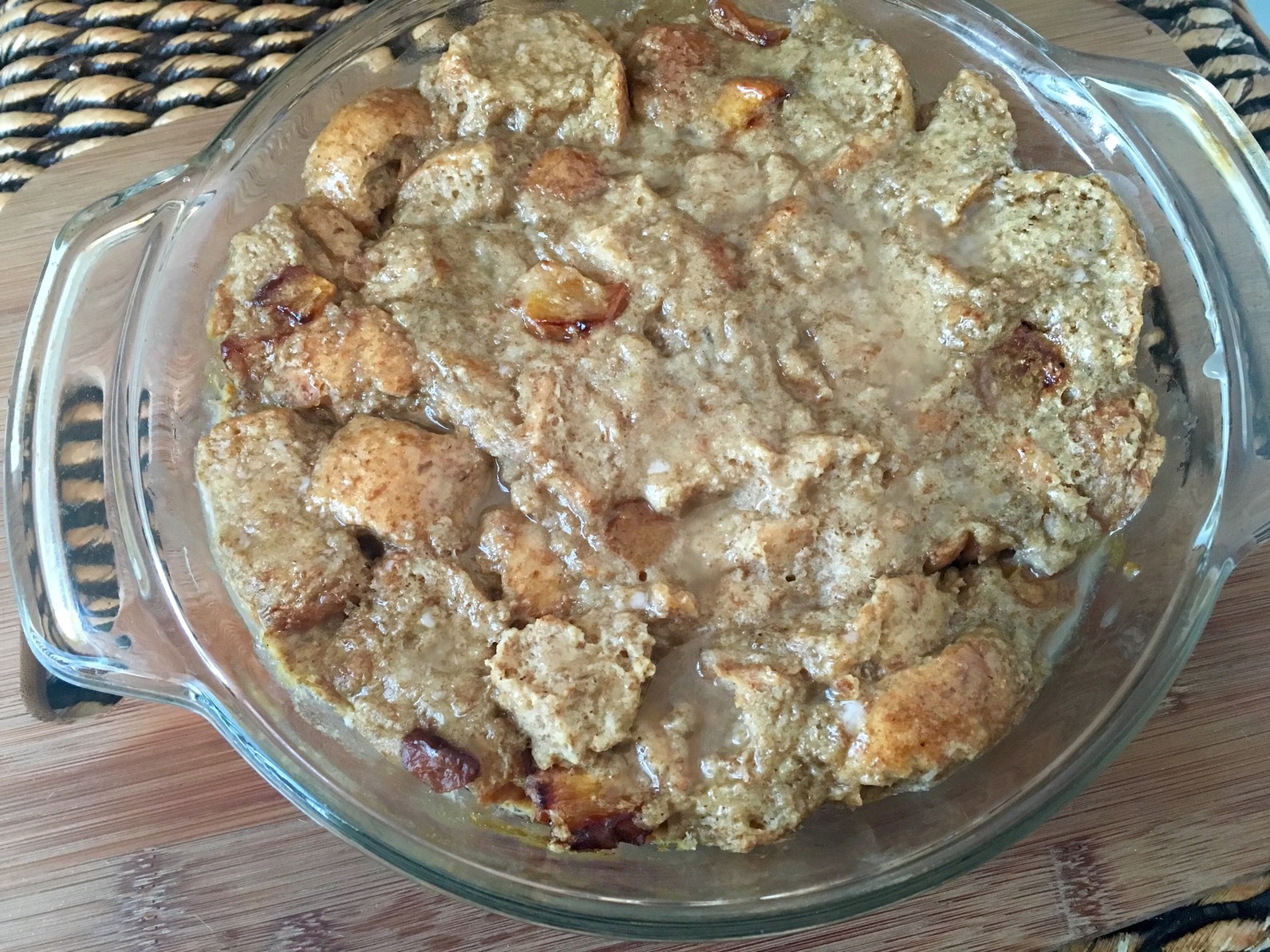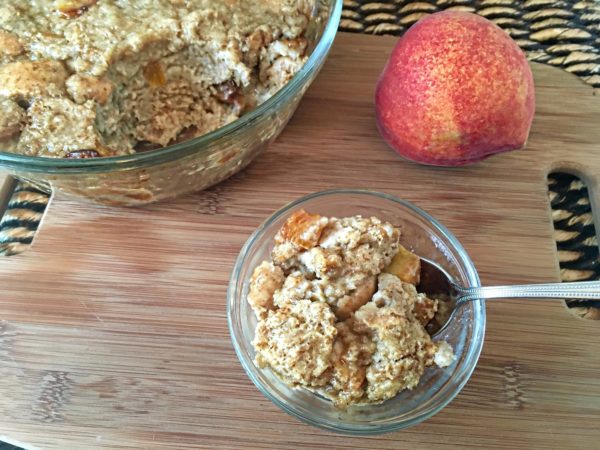 | | |
| --- | --- |
| | |
Heat oven to 350 degrees.

In a mixing bowl, mix up the egg substitute by manufacturer's directions. Stir in the coconut milk, followed by the almond milk. Mix in the vanilla extract, cinnamon, nutmeg, and salt.

Add in the bread cubes, and stir/mix until all bread is coated. Cover, and keep in the refrigerator to soak up the liquid.

In a sauté pan, cook the cubed peaches until softened and browned. Allow to cool.

Mix in the peaches with the bread mixture. Spray a deep round pan/dish with no-stick spray, and pour the bread mixture into the pan.

Bake uncovered 40-45 minutes or until a knife comes out clean.

Once done, make a light glaze by mixing confectioners sugar and just enough water to make a slurry. Pour over the warm bread pudding, and serve.