This recipe for vegan feisty avocado bowls was inspired by a corn salsa I had while taking the Working Women cooking class hosted by Chef Ponder. One of the things we made during the class was fresh corn salsa. We used it as a topping for fried chicken, and it was so delicious. I had to think what I could pair it with at home while I'm doing my #VeganWannabe Vegan at Home challenge. I had some Beyond Meat Beyond Beef Feisty Crumbles, and thought it would be cool to top it with the corn salsa and serve in avocado bowls.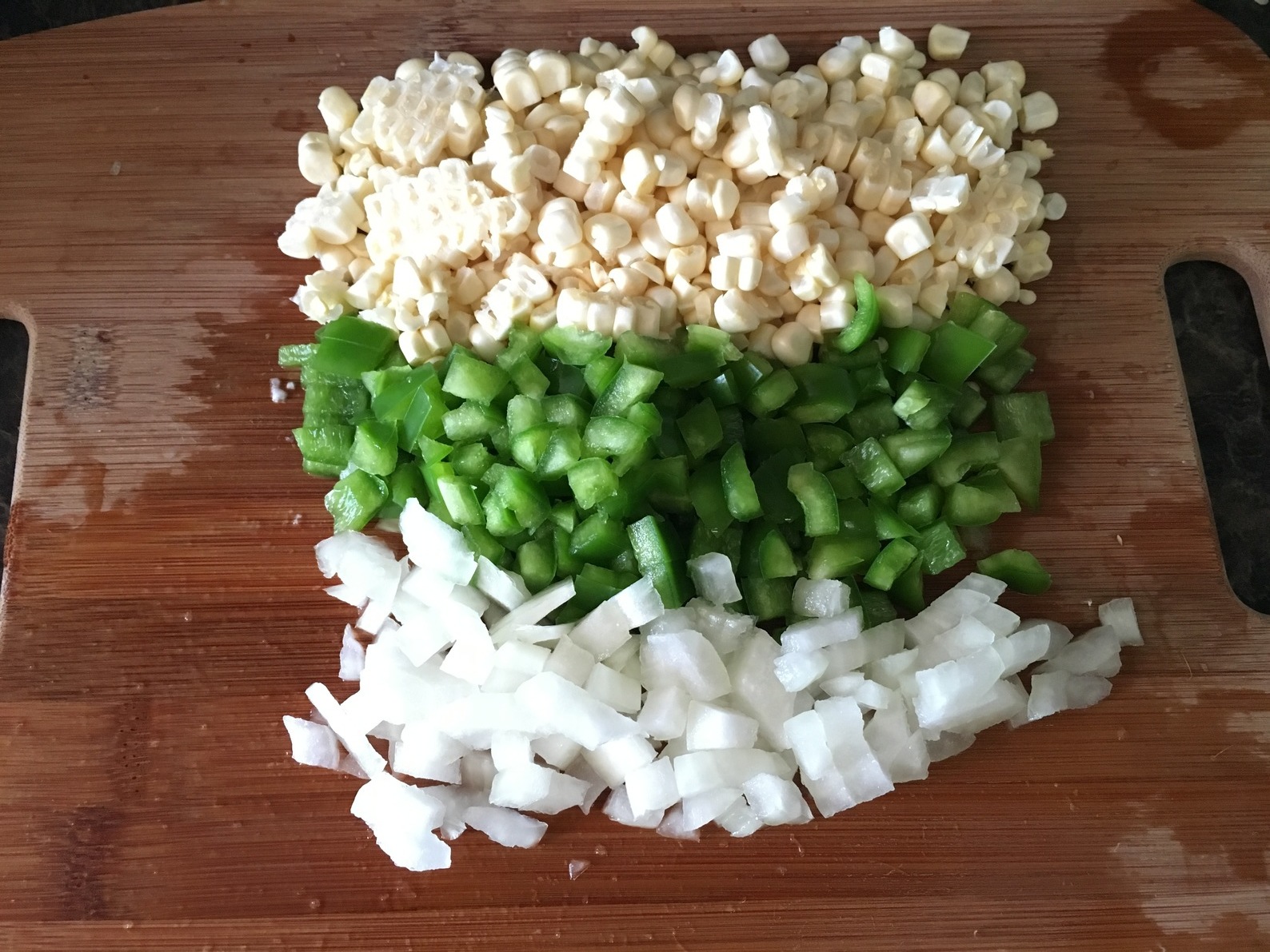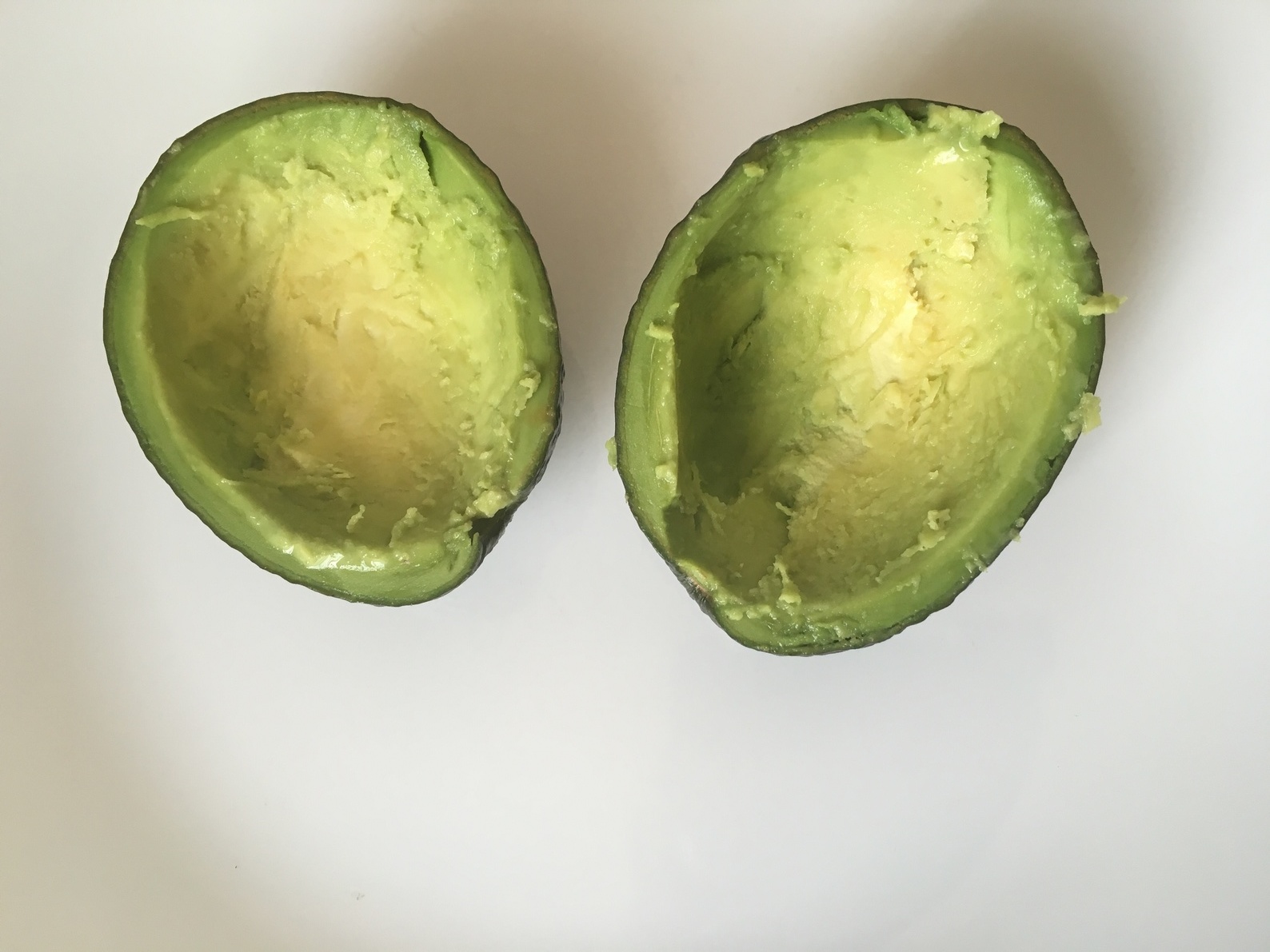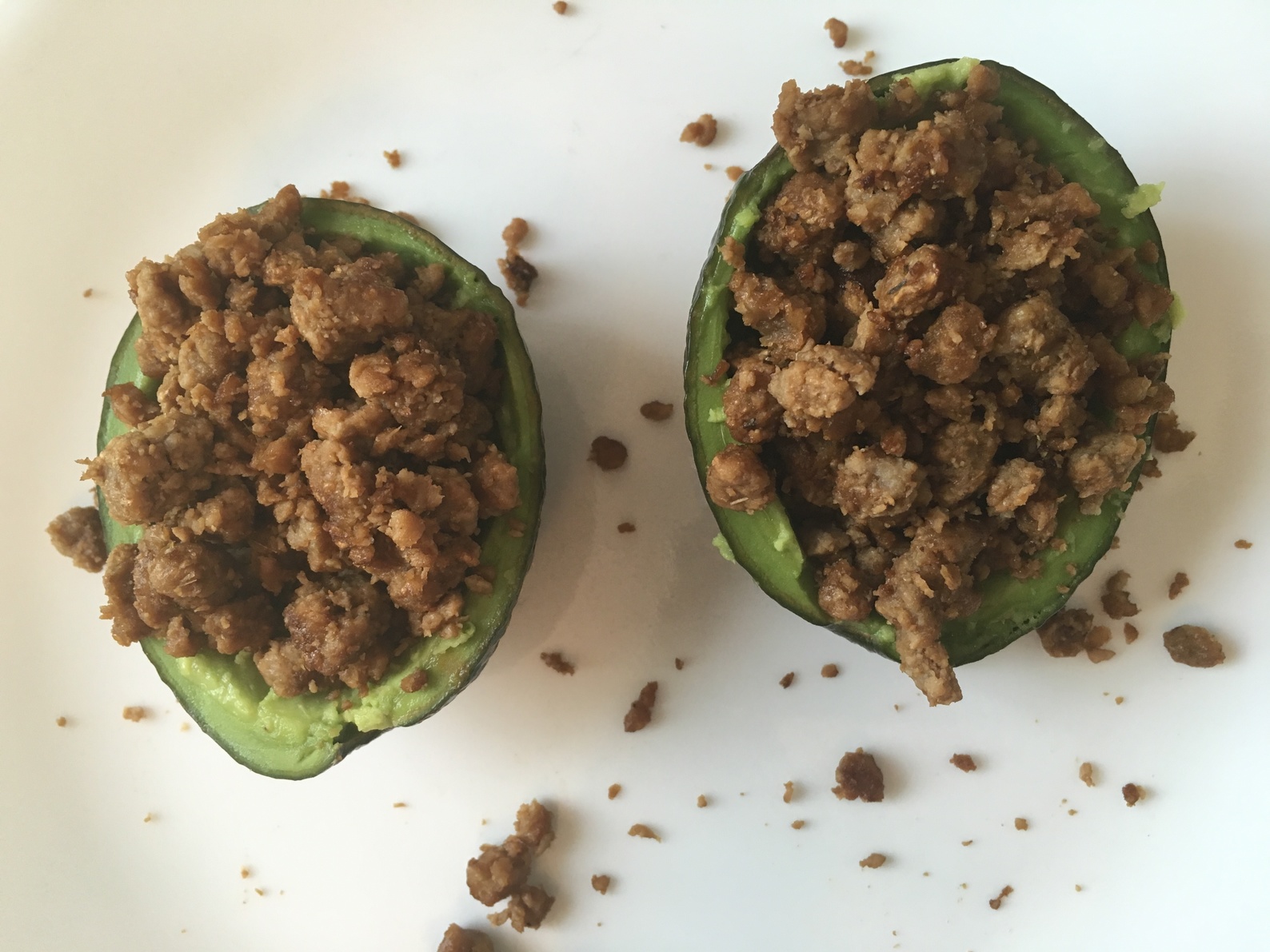 The avocado bowls are just for show, but you can totally prepare everything without serving in the avocado half. Serve it along with rice, with tortilla chips, or stuff inside of tortillas. If you like saucy dishes, you could simmer the crumbles in tomato sauce or taco sauce, or add your favorite dressing on top. Of course, you could make this a non-vegan meal by using ground beef, turkey, or chicken.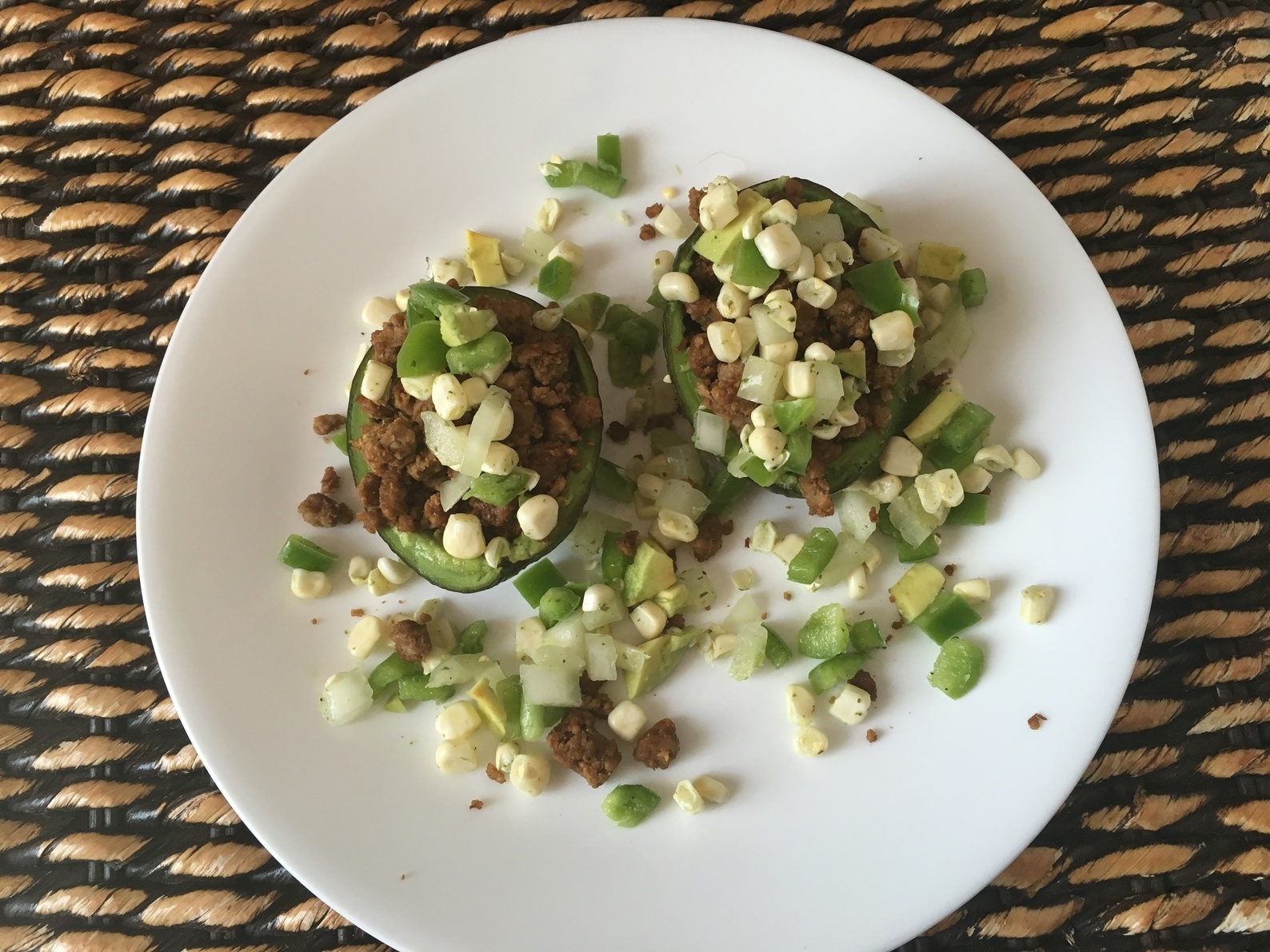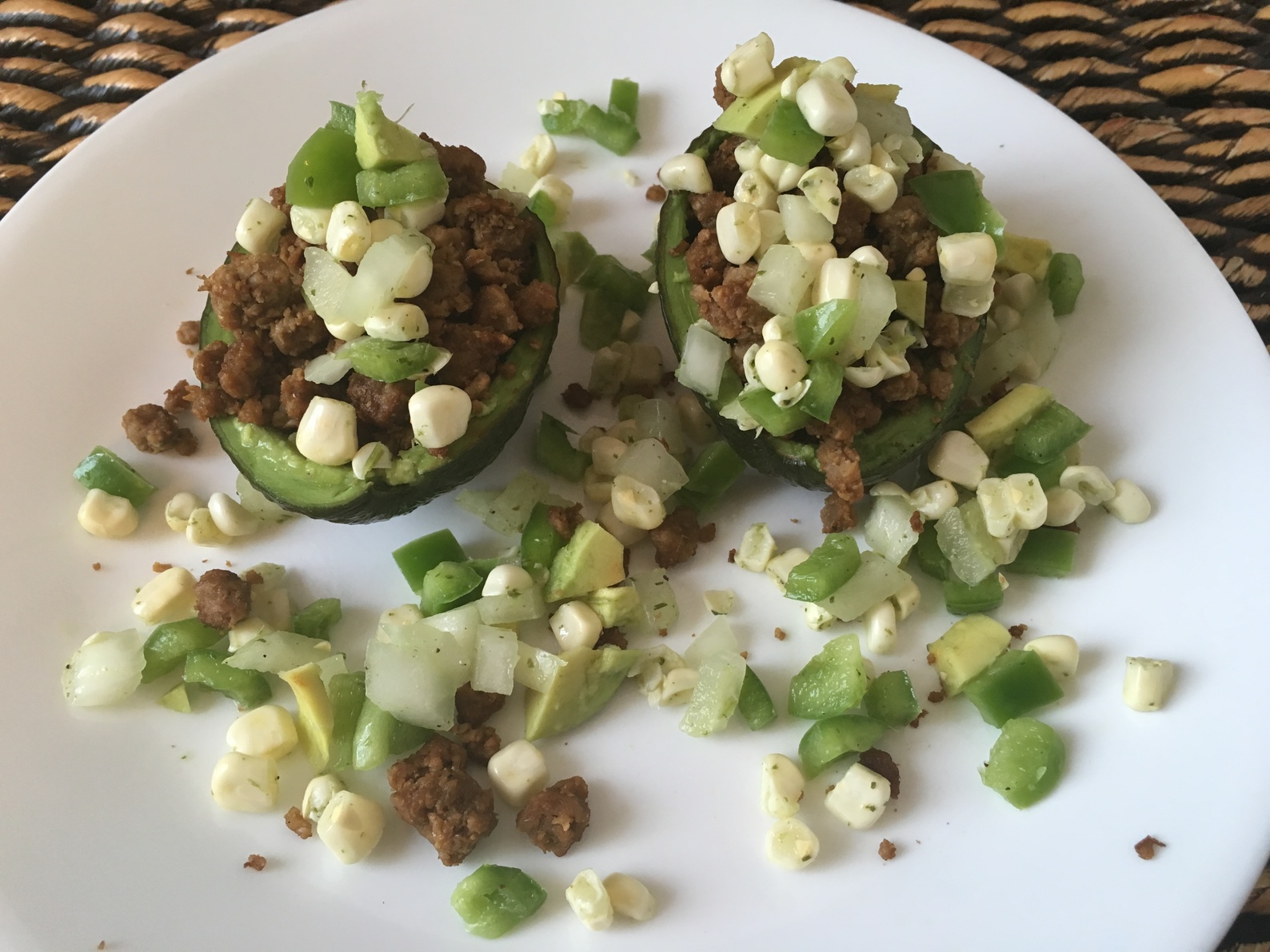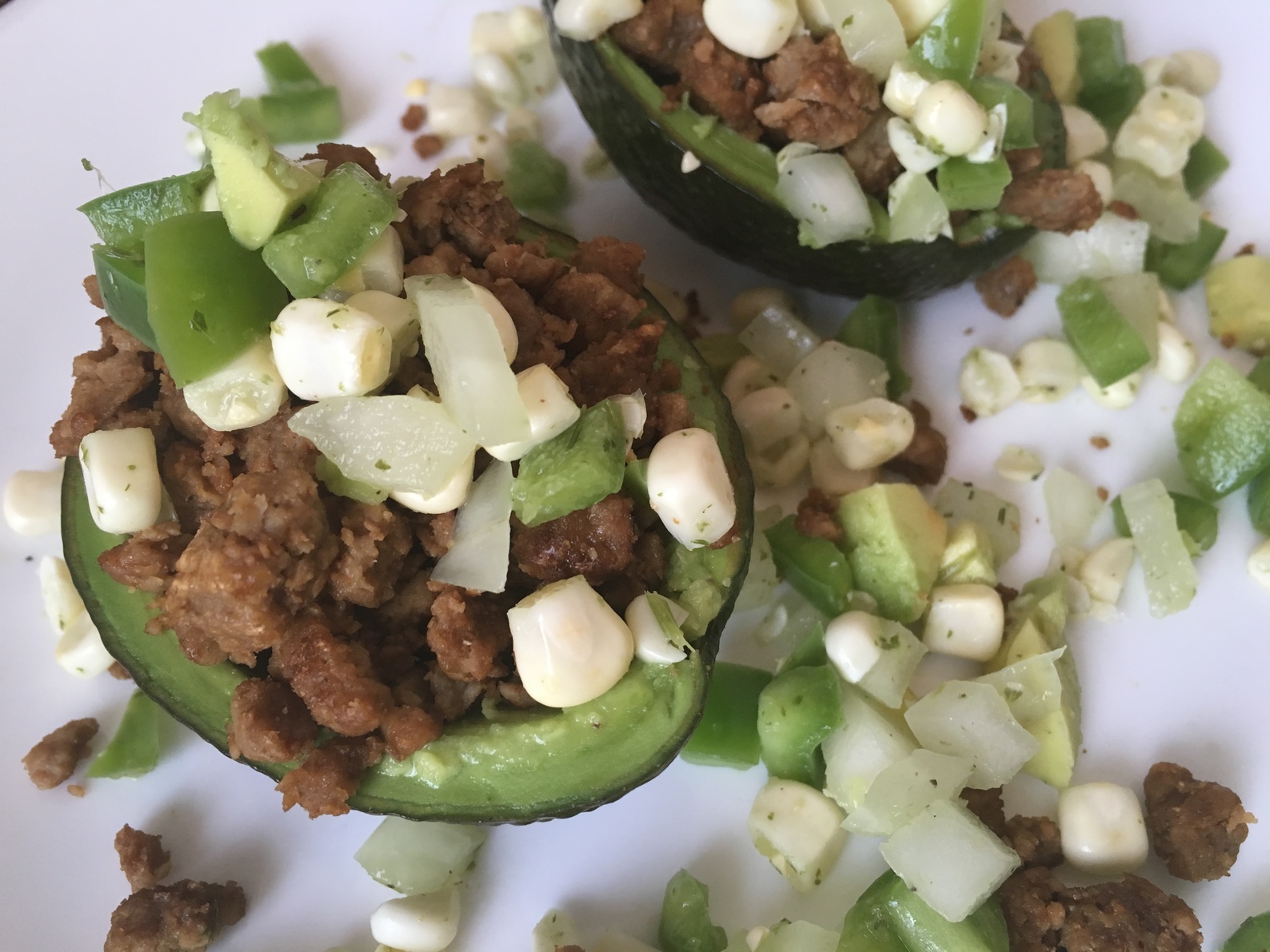 After I served Mr. Blakes, I didn't even feel like putting mine in the avocado bowl. The salsa was so delicious I wanted to eat immediately. I just put the crumbles and corn salsa on a plate and started eating. I could literally eat this all day, every day. This will remain in the rotation, especially whenever we have guests.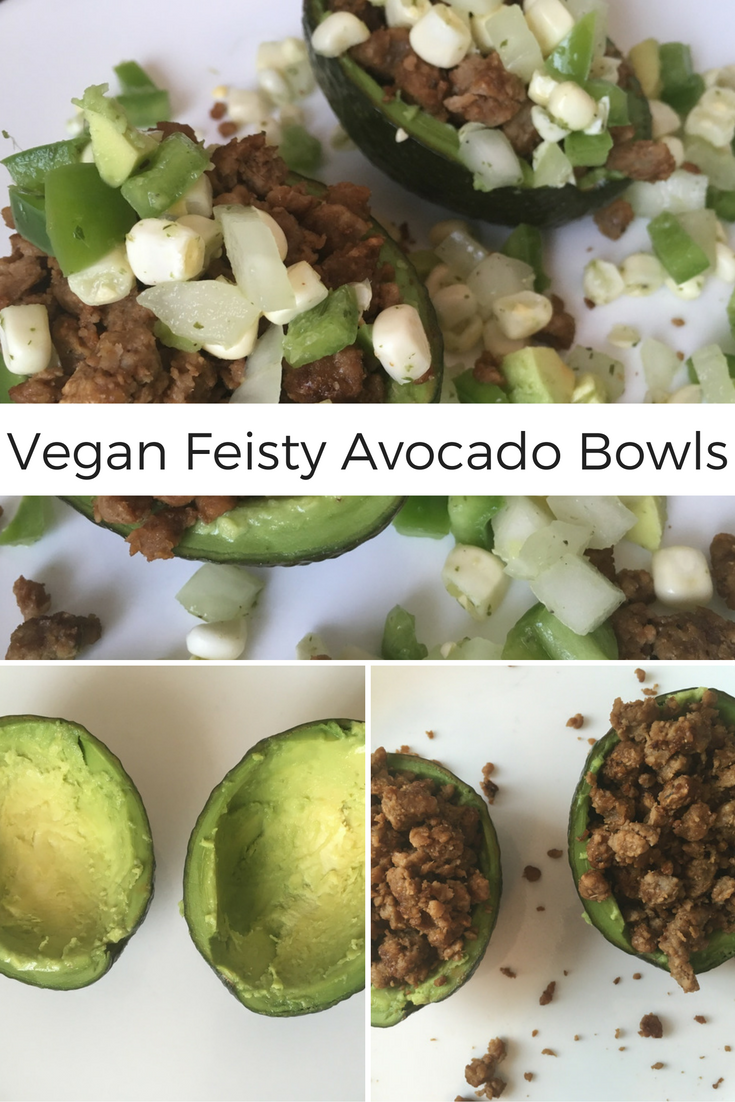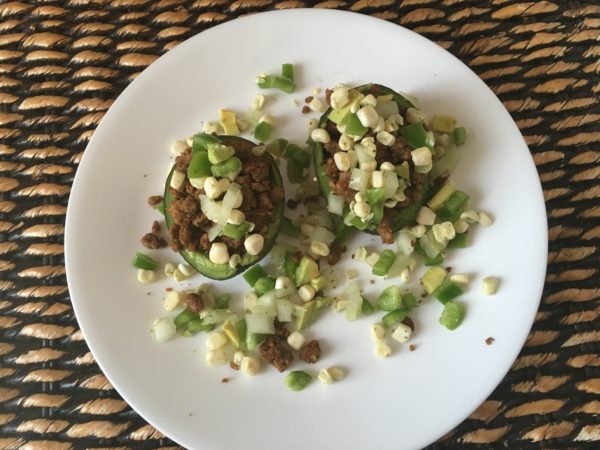 | | |
| --- | --- |
| | |
Cut the kernels off of the cob of corn. Dice the bell peppers and onions. Add kernels, diced peppers, and diced onions to a large mixing bowl.

Toss in chopped cilantro and apple cider vinegar. Season with salt and pepper. Refrigerate for 1-2 hours.
Heat 1 tbsp of oil in a sauce pan. Add the meatless crumbles and cook per instructions.

While crumbles are cooking, cut each avocado in half and remove the seed. Scoop out the avocado from the skin, and leave the skin as the bowl.

Fill each avocado bowl with crumbles.

Dice the avocado and add to the corn salsa. Top with salsa.