As I was leaving work the other day, I picked up one of the free local health magazines at the exit. I flipped through quickly to see if there was anything interested, and came across a picture of a mango, avocado and black bean salad. I was totally inspired by how it looked, but wanted to create my own with some of my favorite ingredients. So I came up with this shrimp, mango, and avocado salad.
Read More: Vegan Teriyaki Chicken Pineapple Bowls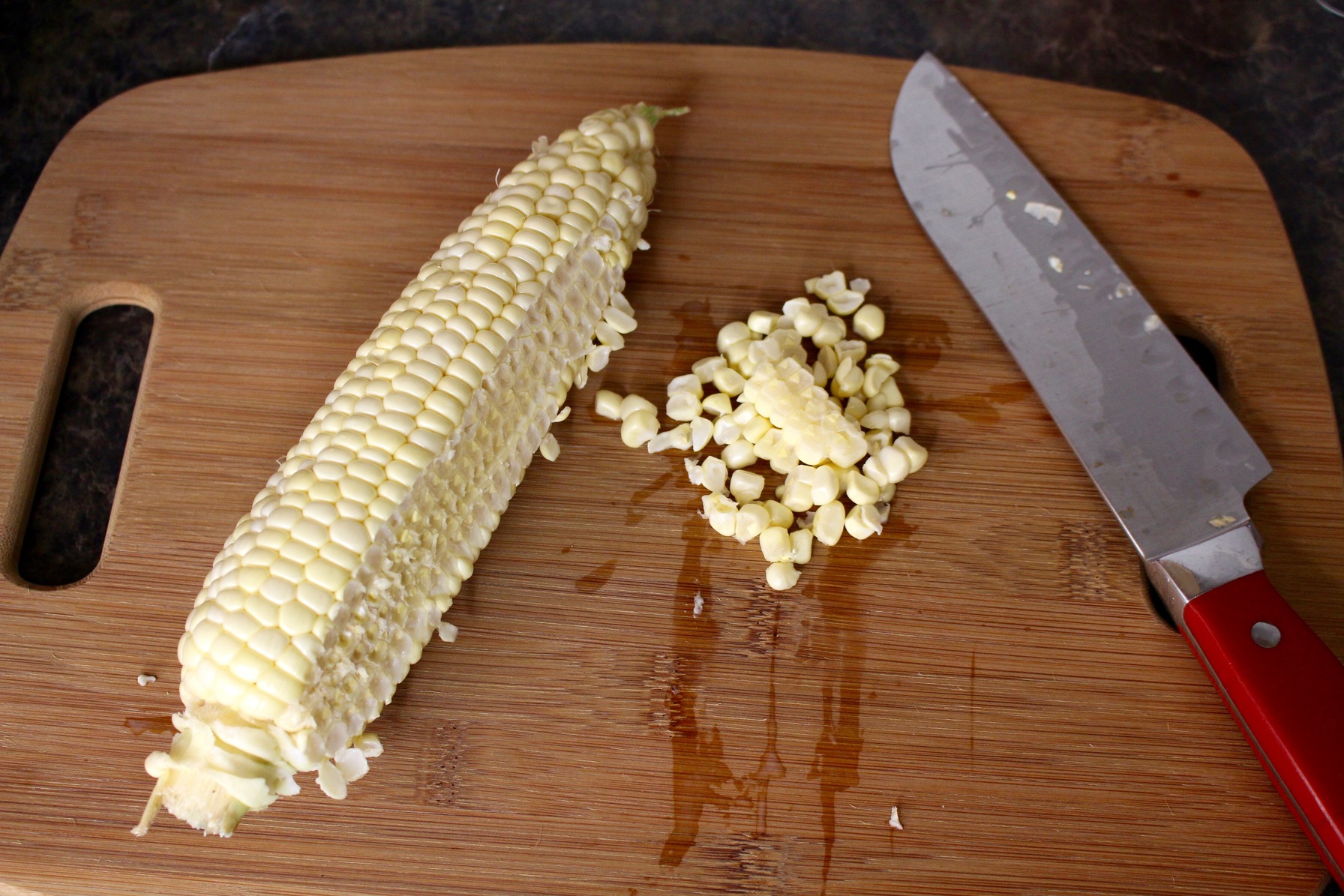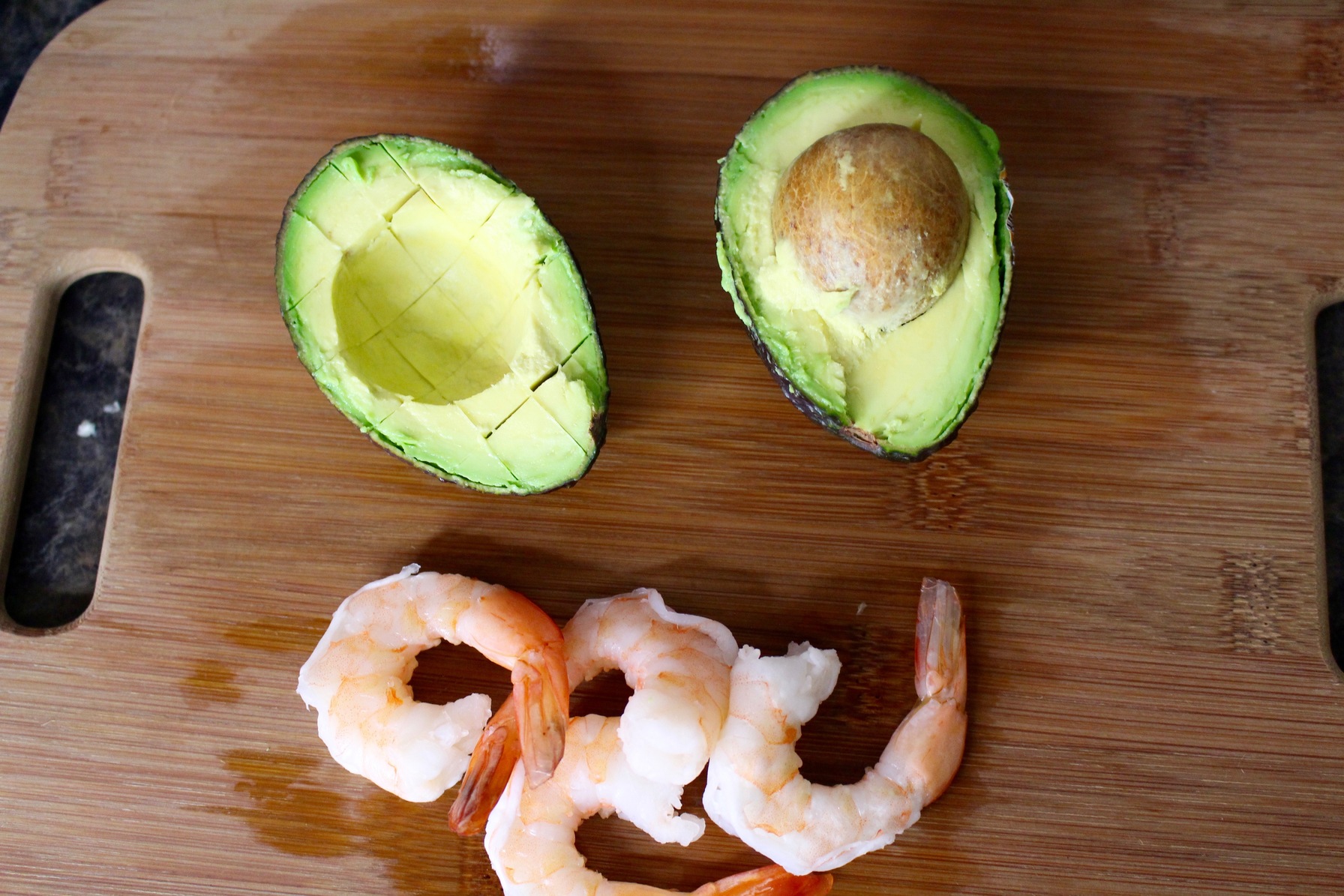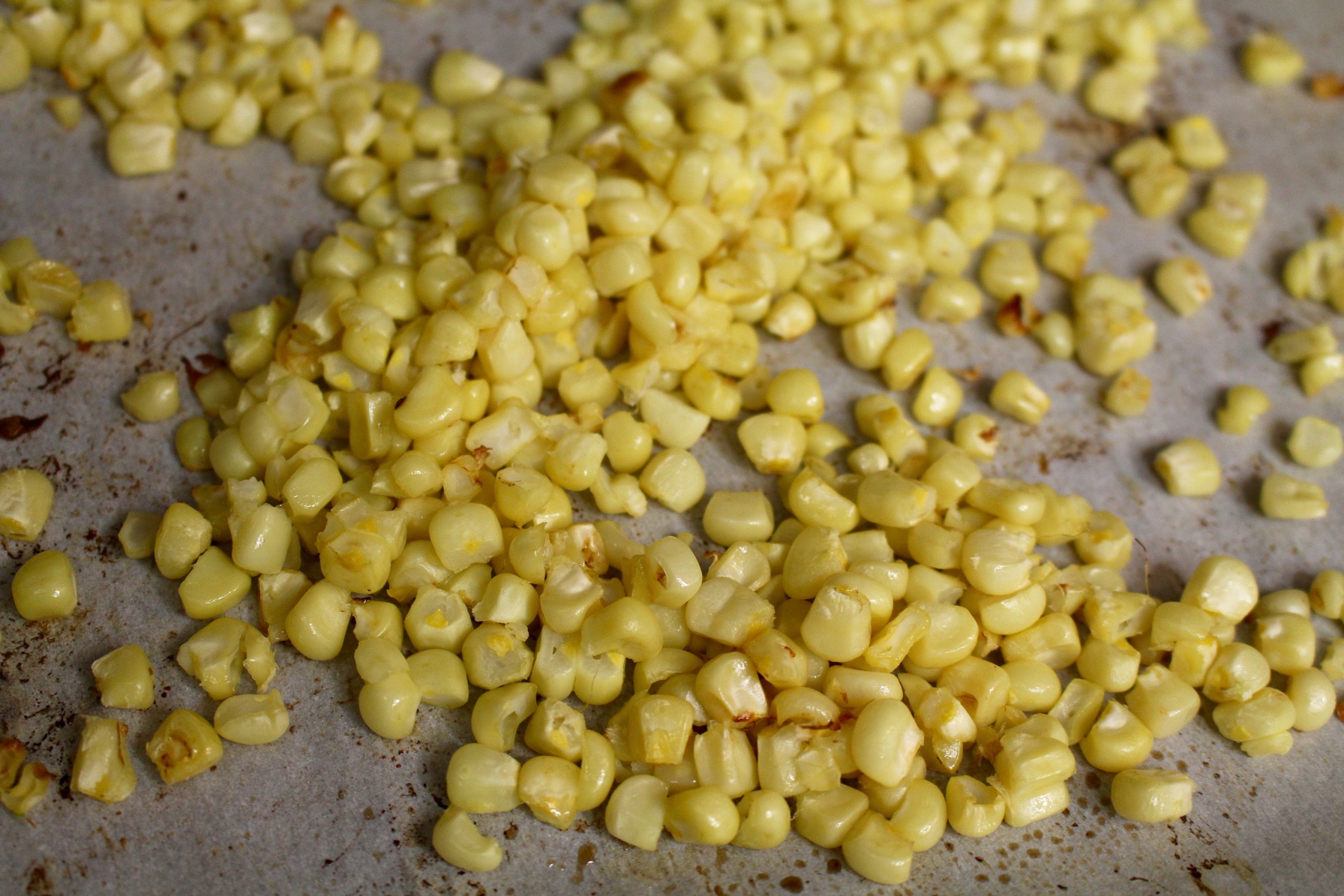 Instead of using canned black beans and whole corn kernels, I used shrimp as my protein and fresh corn kernels. This chunky salad can be served alone, with tortilla chips, wrapped in tortillas, or on top a bed of lettuce. Mr. Blakes will be eating his with tortillas and I plan to eat mine with a romaine lettuce mix.
Read More: Jay and Bey Lemonade Cocktail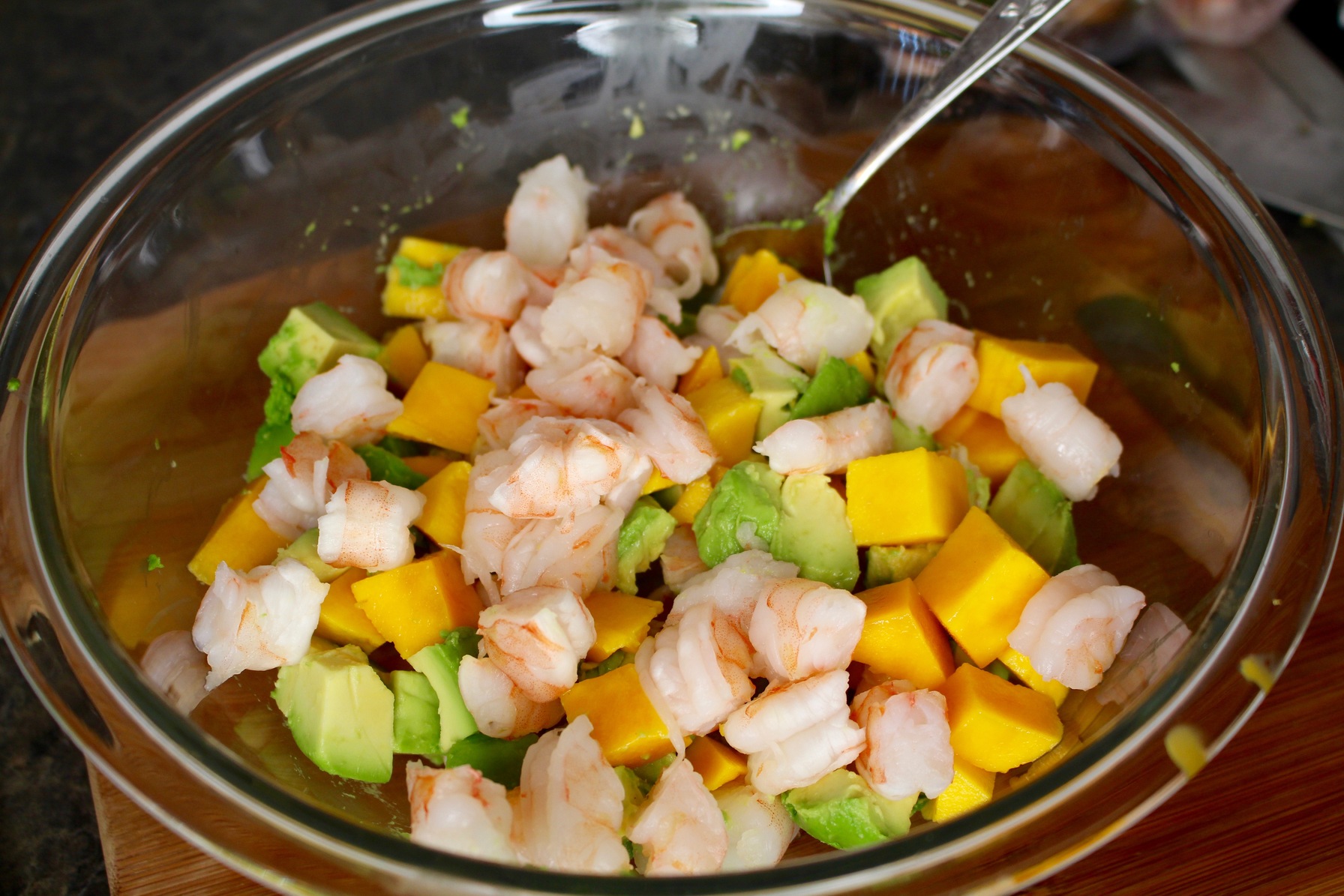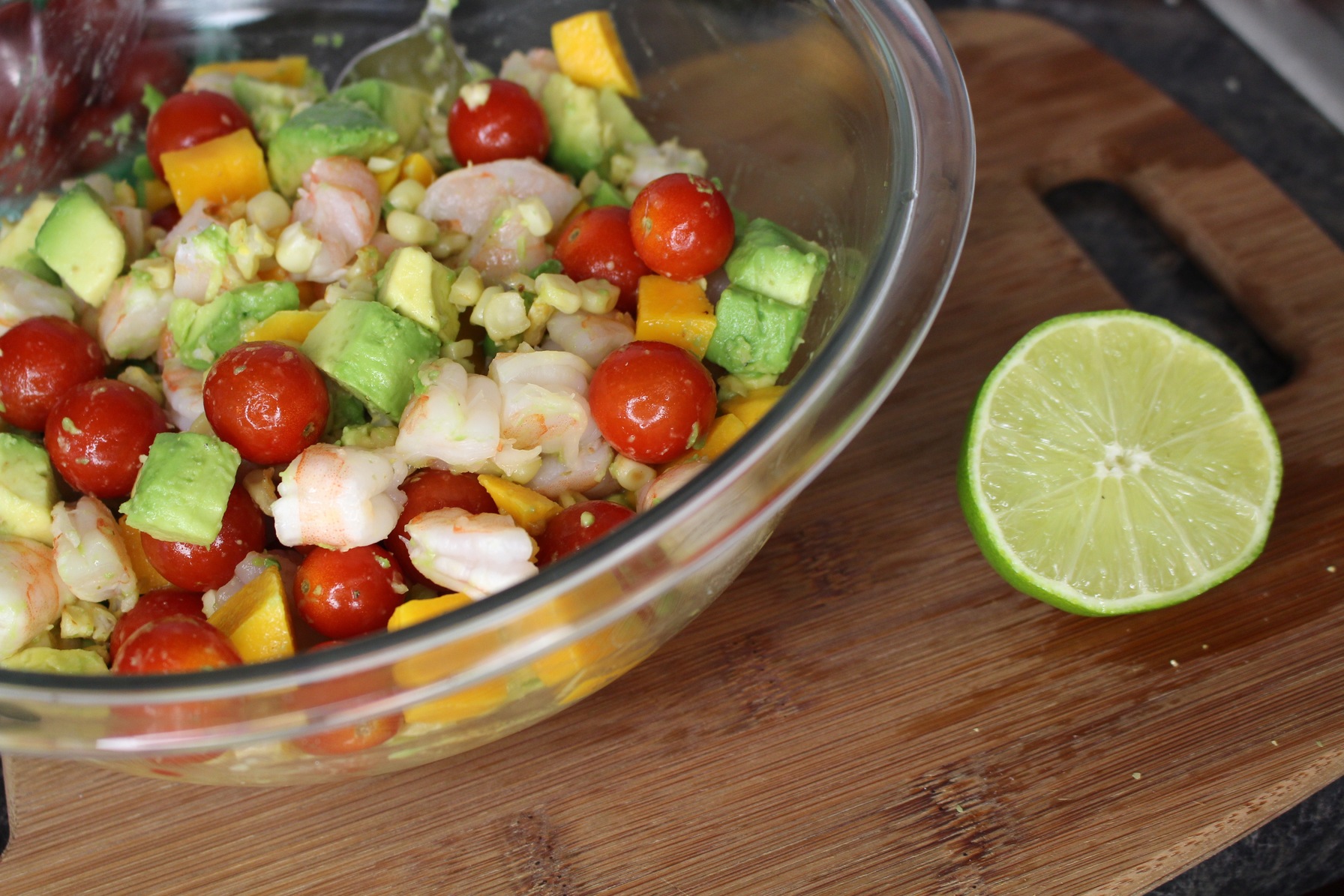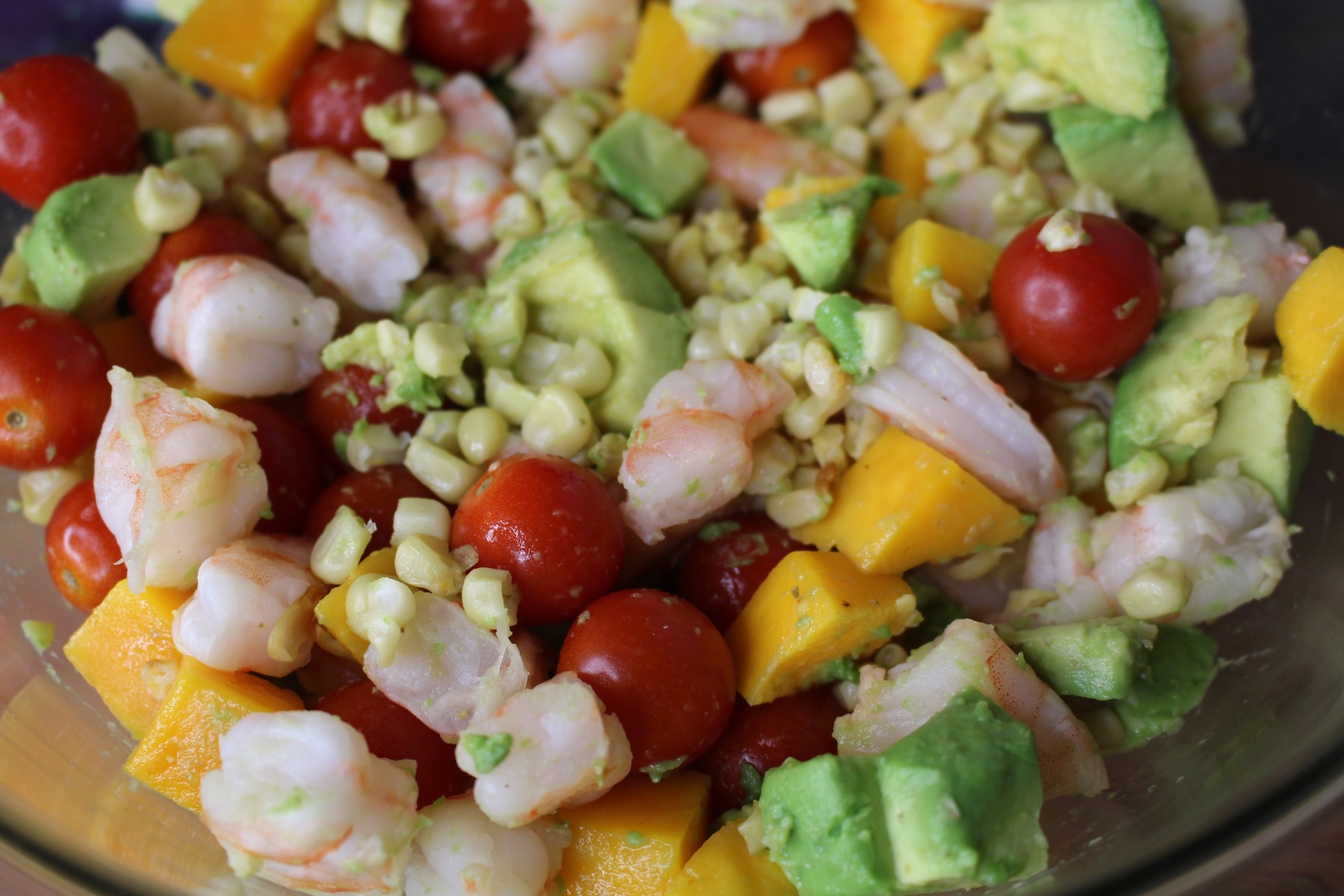 This salad is the perfect mix of sweet and savory, crisp and creamy, and is very filling. It's super easy to make, and if you can totally substitute another meat for the shrimp if you're allergic. If you're a vegan, take the shrimp out completely and replace with beans, tofu, or another meat substitute that can be served chilled.
| | |
| --- | --- |
| | |
Preheat the oven to 400 degrees. Line a baking sheet with parchment paper.

Remove the husk and silks off of the ear of corn and rinse. Then cut the corn kernels off of the husk. Place the kernels on the baking sheet, and roast in the oven for 20 minutes.

While corn is roasting, dice the mango, avocados, and shrimp into bite-size pieces. Place in a large mixing bowl.

Rinse off grape tomatoes, pat dry, and add to the mixing bowl.

Remove the corn from the oven and let it cool for 5 minutes. Once the kernels are cool, then add them to the mixing bowl.

Squeeze the juice from the lime into the mixing bowl. Season with salt and pepper to taste. Stir, and serve.