When the Pantene team reached out to me about trying some of their product collections, I was a little weary. Since the collections were not a part of the Relaxed & Natural collection, I felt they wouldn't work for me. They recommended I try their Daily Moisture Renewal products, and I was still skeptical but said yes. I'm so glad that I did. Pantene Pro-V Daily Moisture Renewal is designed to help repair dry, damaged hair, which is great for curly/kinky textured hair because it is prone to dryness.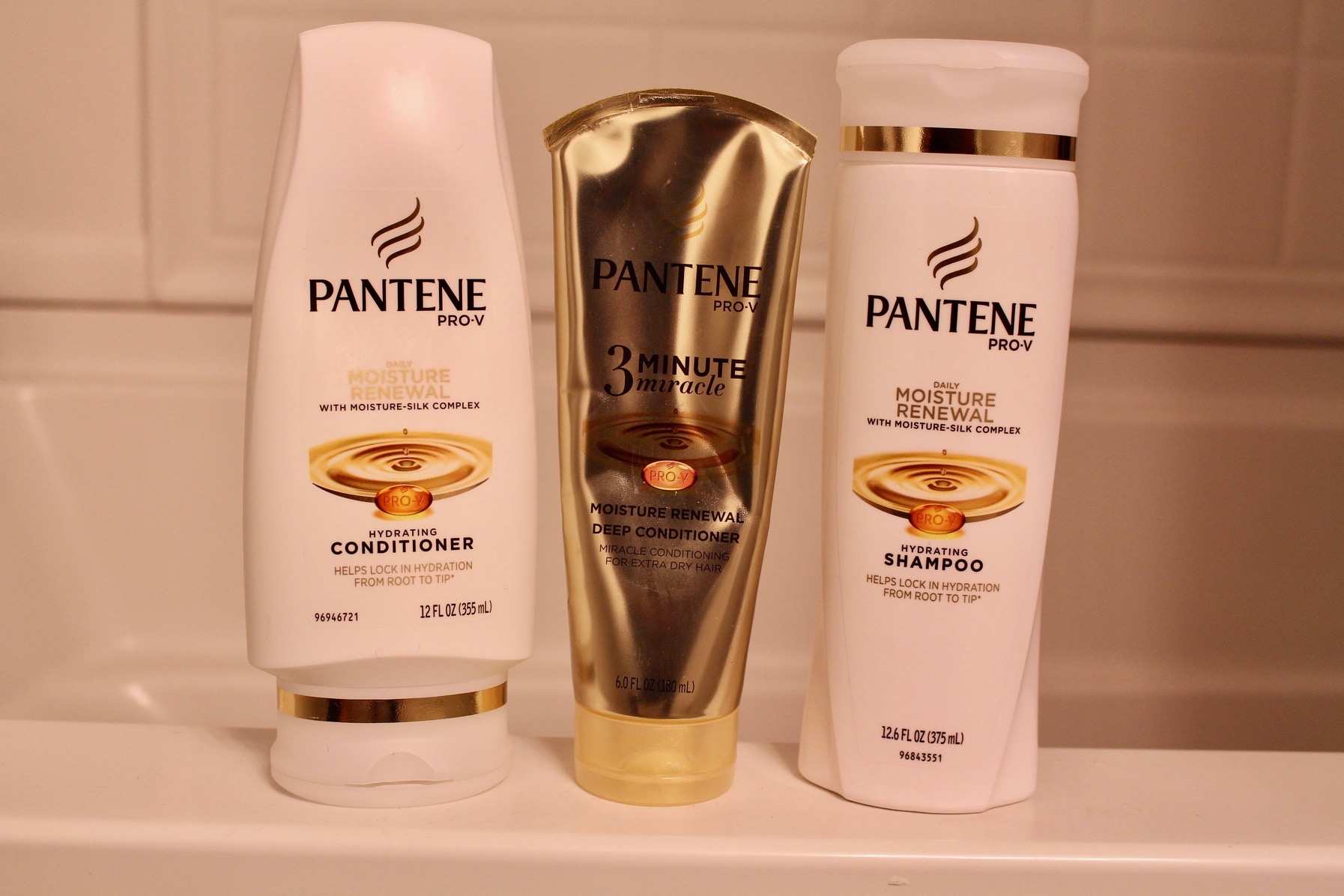 About Pantene
Pantene has always used science to support boldness and confidence in women. Beginning in 1945, our scientists have studied different hair structures to develop products that will transform each individual's unique hair into healthy hair, helping women around the globe be strong and shine both inside and out. Our shampoos and conditioners contain Pro-V nutrients to help prevent and repair the signs of damage, making hair so healthy it shines.
What They Say
Each product in the Daily Moisture Renewal Collection – Hydrating Shampoo, Hydrating Conditioner, and Moisture Renewal Deep Conditioner – contains a proprietary Pro-Vitamin formula that helps to control hair's moisture levels and prevent damage for a soft, smooth, moisturized feel. The moisture-silk complex in the Hydrating Shampoo works to provide an all-day moisturized feel that leaves hair soft, manageable and strong again damage while helping to seal in moisture. The powerful conditioning formula in the Deep Conditioner is great for healthy, hydrated hair. This can be used weekly or daily depending on your hair needs. The antioxident-rich conditioner combined with the shampoo work stronger together to give you stronger, healthier hair from root to tip.
What I Say
The video included in this post is sponsored by Pantene. But seriously, just watch the video. These products definitely proved me wrong. Once the shampoo touched my hair, I knew my wash day was going to be a breeze. I was able to detangle easily even during the shampoo. I also liked how fast the deep conditioner worked. Three minutes is perfect for times when you don't have time to deep conditioner for 20-30 minutes like most deep conditioners. The hydrating conditioner followed suit with the shampoo, and left my hair moisturized and shiny.

Would you give Pantene Pro-V Daily Moisture Renewal products a try?