I was compensated to participate in the portrait studio event and share my experience at the photo shoot. My opinions about the products are my own and were not solicited by Ouidad. We keep it real at Naturally Glam.
There's so much more to New York Fashion Week (NYFW) than just the fashions. Hair and makeup play a key role in how the designers want their collection to be presented. More and more, we are seeing more textured hair on the runways, and Ouidad is a brand that stands behind embracing various textures and curls. Ouidad has branded themselves The Curl Experts, and they have the products, tools, and education to back it up. I was elated that they invited me to come to NY to be a part of their #ExpressNeverSuppress Portrait Studio event for NYFW. Famed Fashion & Street Style photographer Simbarashe Cha of Lord Ashbury would be turning his camera on me and my curls, and so I made my way to NY for the day.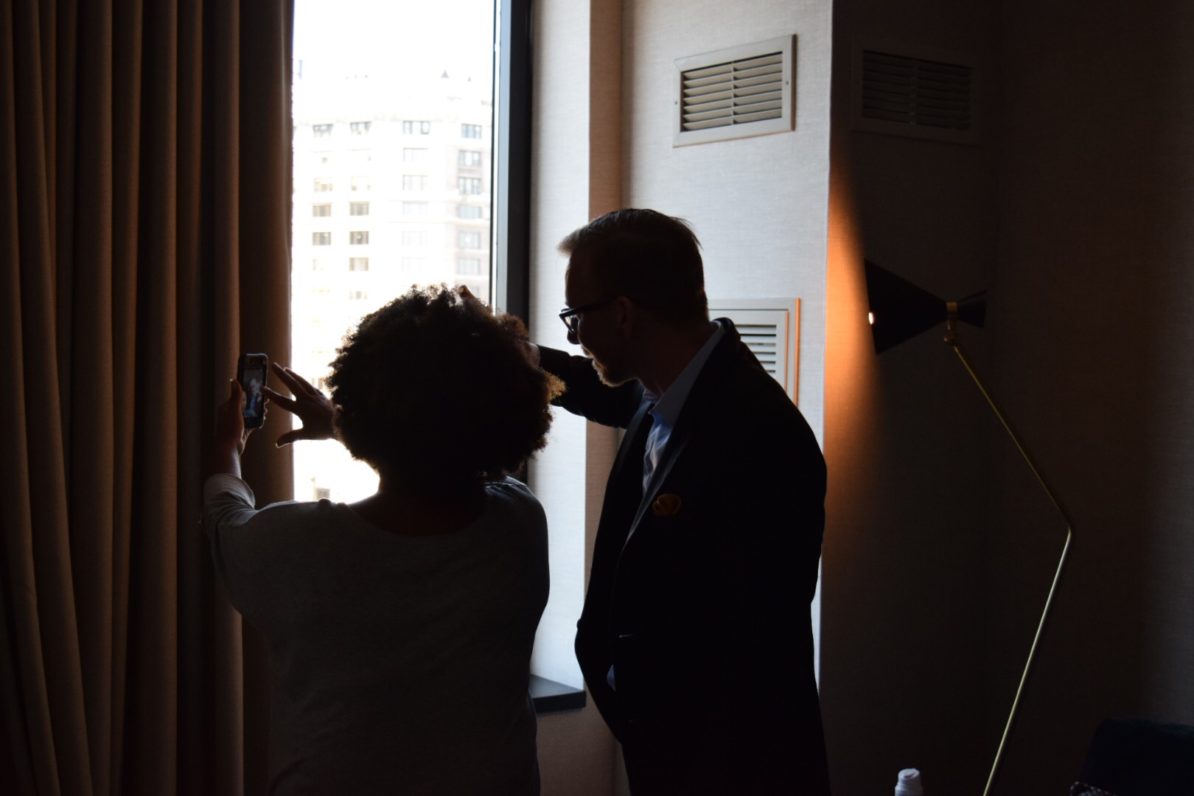 I arrived at Sixty Suites and was greeted by smiling faces, cocktails and treats, while being introduced to the event host Natalie Zfat, RED PR staff and Ouidad team. I sat down with Ouidad master stylist Chad Penally who took some time to ask me what questions I had about the product line and my hair specifically. He really wanted to know more about my hair woes and concerns, and what hair care needs and styling options I was looking for. My hair was extremely dry from being product-less all morning, so once we talked, he worked on my hair using the Ouidad product line.

Section by section, Chad first sprayed my hair with the Botanical Boost Curl Energizing & Refreshing Spray to add some much needed nourishment to my hair. Then to add some definition and soft hold, he worked (and I mean WORKED) in the Curl Quencher Hydrafusion Intense Curl Cream. Of course, I had to jump onto Periscope to share with you all live, so here's some footage so you can see what was used and Chad's technique.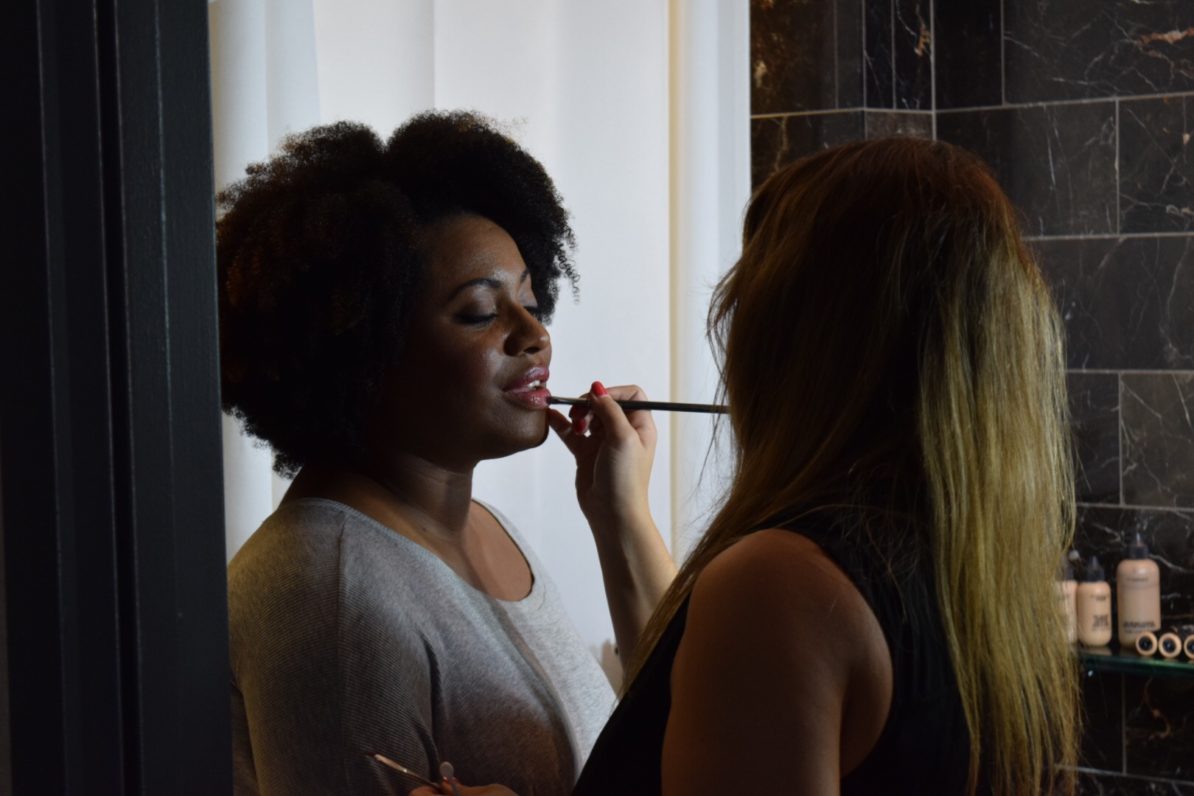 After my hair was all set, I sat in Erica Gonzalez's chair to get my makeup done. Erica is a NY-based makeup artist who's been doing makeup for 7 years. If you're looking for a makeup artist, check her out on Instagram @ericamua.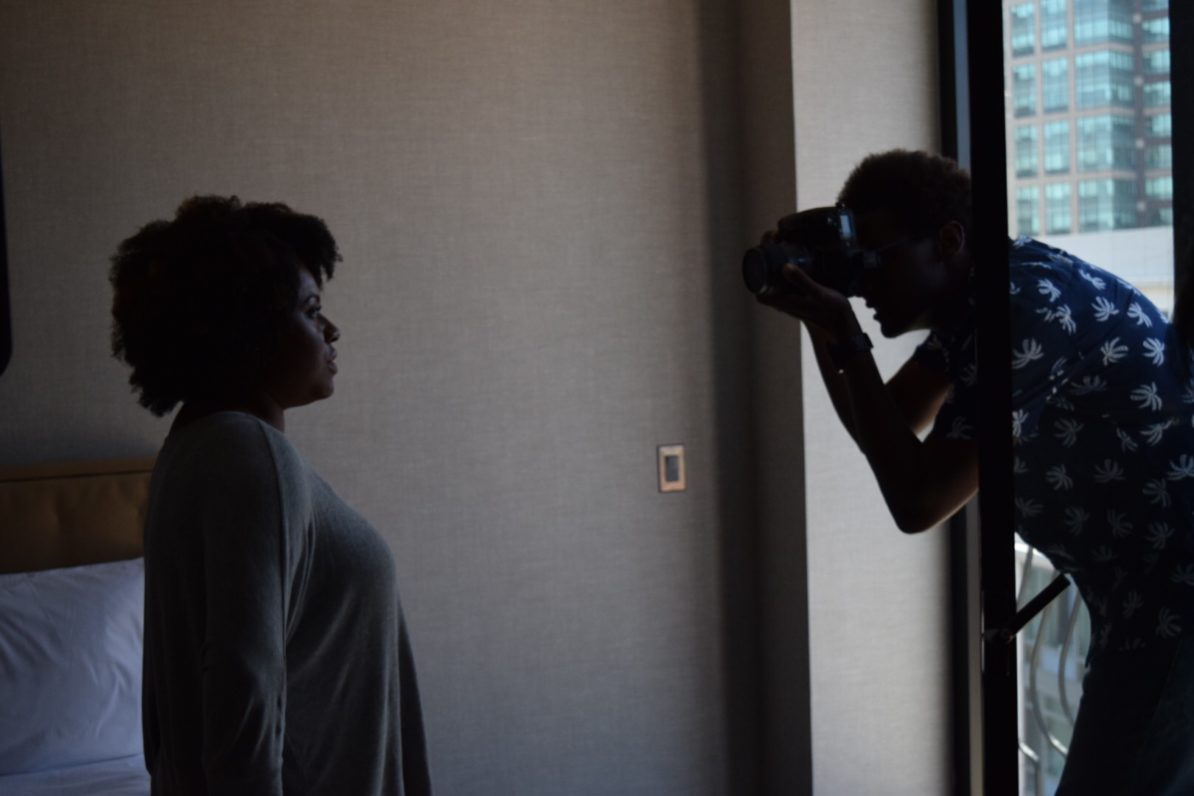 Then finally, I got to meet Simbarashe Cha of Lord Ashbury and get ready to shoot some pictures. No pressure. I'm cute. My hair is cute. Let's go!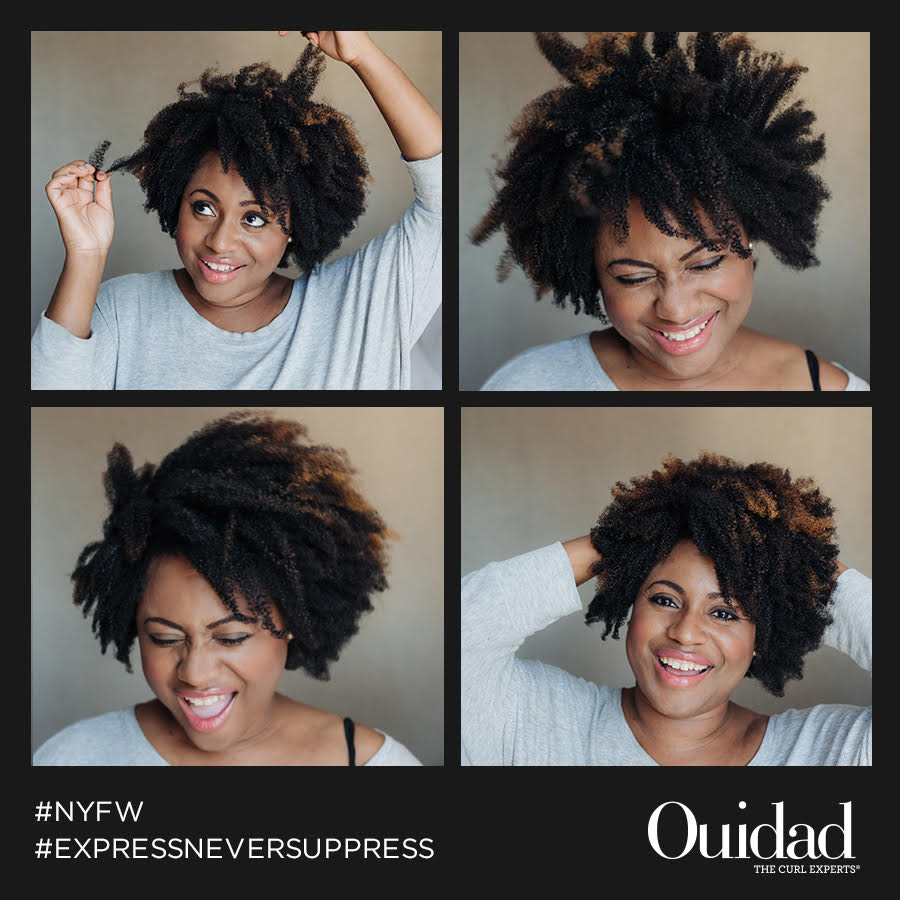 I have to say that these photos truly represent the campaign's message – express never suppress. Ouidad is all about bringing the best out of your natural curls and texture. Embrace your curls, embrace some shrinkage, and by maintaining healthy hair, your hair will always express itself in a positive way. More to come from Naturally Glam and Ouidad, so stay tuned. Have you tried Ouidad products? What are you favorites from Ouidad? I'd love to hear about it.
TTYL, Jonna