Because we love dogs over here at Naturally Glam, we are opening up our Doggie Chic posts to feature dogs from all over. We just knew that NuNu wasn't the only stylish pup out there, so we are putting out the call for all dogs (and dog owners) to show us their style. This edition of Doggie Chic features a dachshund named Mocha, the pet of Ashley over at Curly Cubaminican.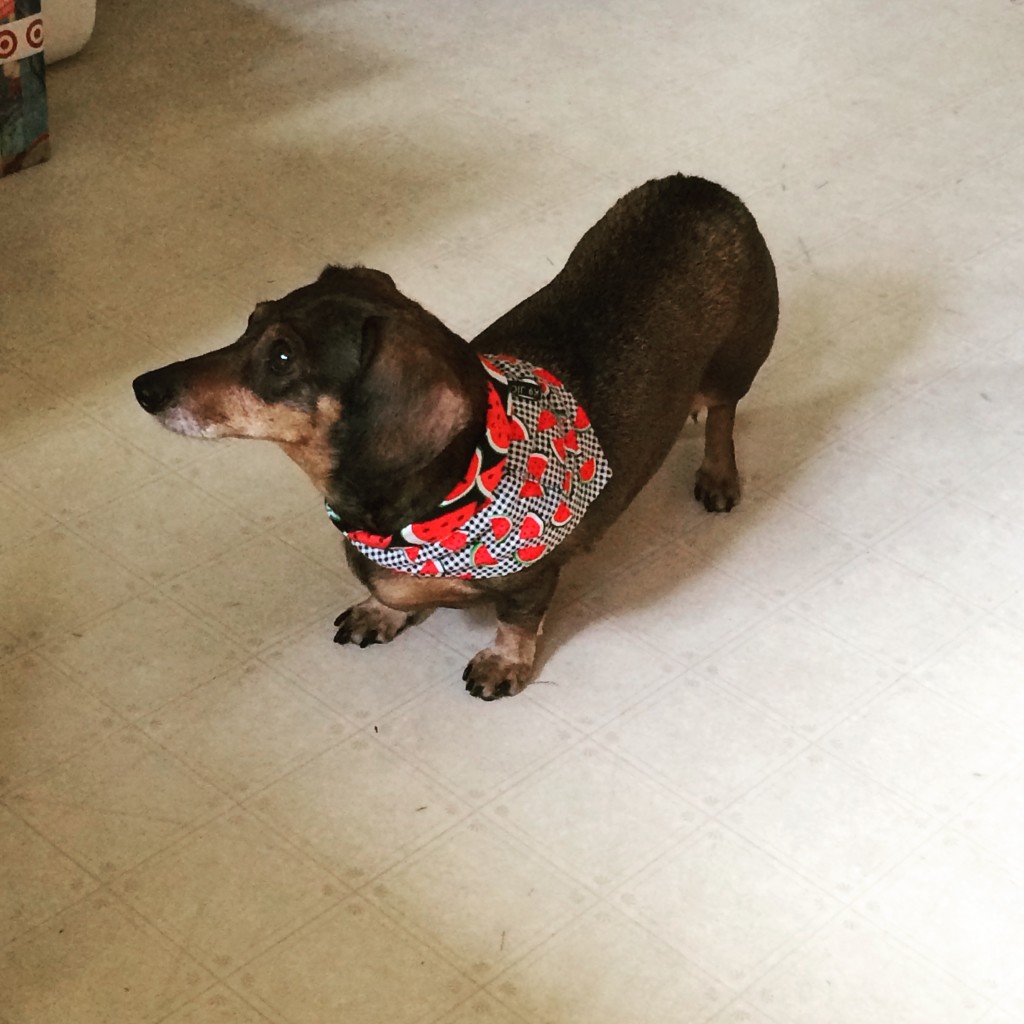 Here's a little more about Ashley and Mocha:
What is your pet's name? Mocha
What kind of pet/breed? Canine/dachshund (tweenie)
How long have you had your pet friend? Since graduating from high school. She was a graduation present.
How did you get your pet? She was listed in the local newspaper.
How old is your pet? 14 years old
What are some quirky things about your pets personality? She's very prissy as in she doesn't like to get wet or dirty. She's like a little old lady, observant and laid back.
What does the relationship with your pet mean to you? She's not just a pet to me. She's a member of the family.
What are some of your favorite pastimes with your pet? Sleeping and begging for food with the sympathy paw and puppy eyes…yes she loves to beg, sunbathing in the summer.
What are some nicknames that you call your pet? Mochabean, MoMo Bean, Beanie Weenie, Bean Bean, Stinky Bean
You can find more of Mocha and Ashley on Twitter @cubaminicancurl and Instagram @curlycubaminican.
Would you like to feature your stylish dog? Just send us an email at info@naturally-glam.com with 'Doggie Chic Feature' as the subject line!