Thanks to an invite from fellow Hampton Roads blogger Heather of Bake Create Love for hosting a meet up for the Hampton Roads. We met up at the Le Mu Eats pop-up over in Hampton, VA for brunch. Le Mu Eats is a "fusion concept hosted by Chef Sav; combining his Laotian heritage with his classical culinary training." The pop-up takes place on Sundays from 4pm-9pm for dinner, and each week the menu changes and is posted online.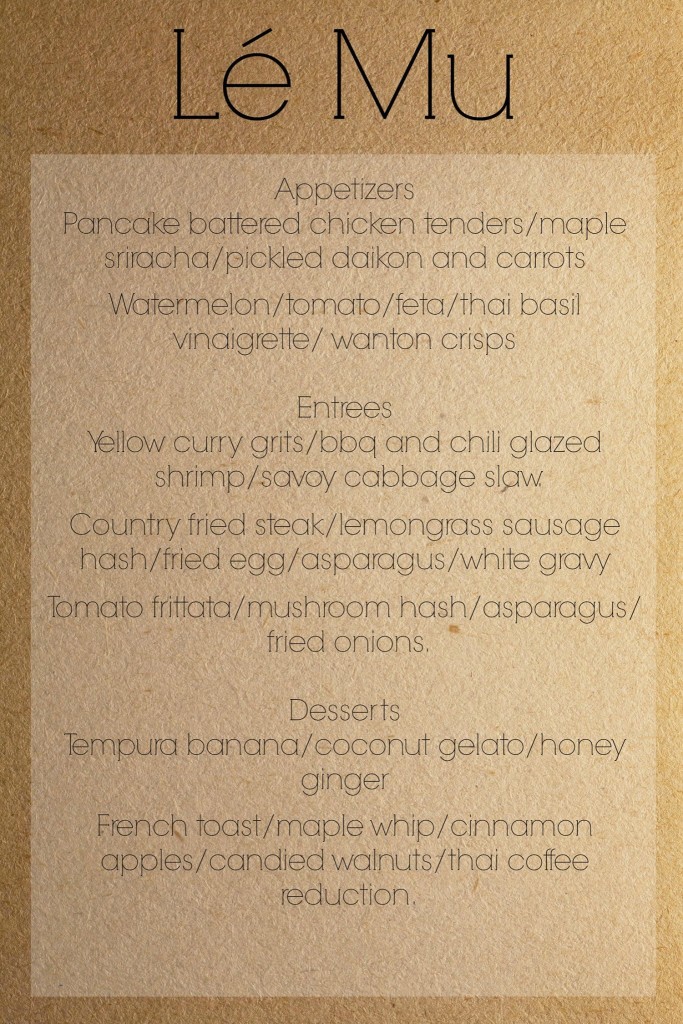 This particular Sunday, the menu was based off of some classic breakfast dishes. Mr. Blakes and I tried several things on the menu. I won't bore you with a bunch of fancy culinary terms for how good the food was. Because this is Naturally Glam, where we keep it real and just get right to it. Bottom line is – the food is extremely fresh, extremely good, and extremely priced right. If you live on the Peninsula, you really have no excuse for not checking on Le Mu Eats. If you live on the Southside, don't let the HRBT traffic stop you. It's worth getting stuck in traffic at least once a month. Trust me.
Starting with the appetizers, we both had the watermelon salad. For drinks, I had the Thai tea, and Mr. Blakes had the Thai coffee. I wasn't sure about the combo of watermelon with feta, but the salty and sweet was on point. For the entree, it was no question that I was getting the shrimp and grits. Perfection, and the curry grits was a nice twist. Mr. Blakes had the country fried steak, and didn't really say much but mmmmm. We opted for one dessert to share, and Mr. Blakes picked the french toast option. Score. Period.
When you visit Le Mu Eats, be sure to tell them you heard about it here on Naturally Glam!