Often times when we vacation, we don't spend that much time at the hotel. Besides sleeping and bathing, you normally want to get out and explore the city where you're staying. On this recent trip to San Juan, Puerto Rico, I was looking forward to seeing what San Juan had to offer since it was my first time visiting. But I must admit, La Concha Resort San Juan spoiled us and I really had to force myself to leave. I'm so thankful that La Concha provided our travel tribe a complimentary stay so we could see what they have to offer and share it with our audience. Follow #FromMelaninWithLove #BrownGirlsGo on Instagram to check out all that we did on this trip and all the fun we had without having to leave the resort.
The Views
No matter where you go at La Concha, if there is glass, there's pretty much a view. Even if not the ocean, the landscaping and greenery throughout the resort is gorgeous as well. From the entrance to the lobby, the tropical vibes were in place and the sounds of water flowing were so relaxing.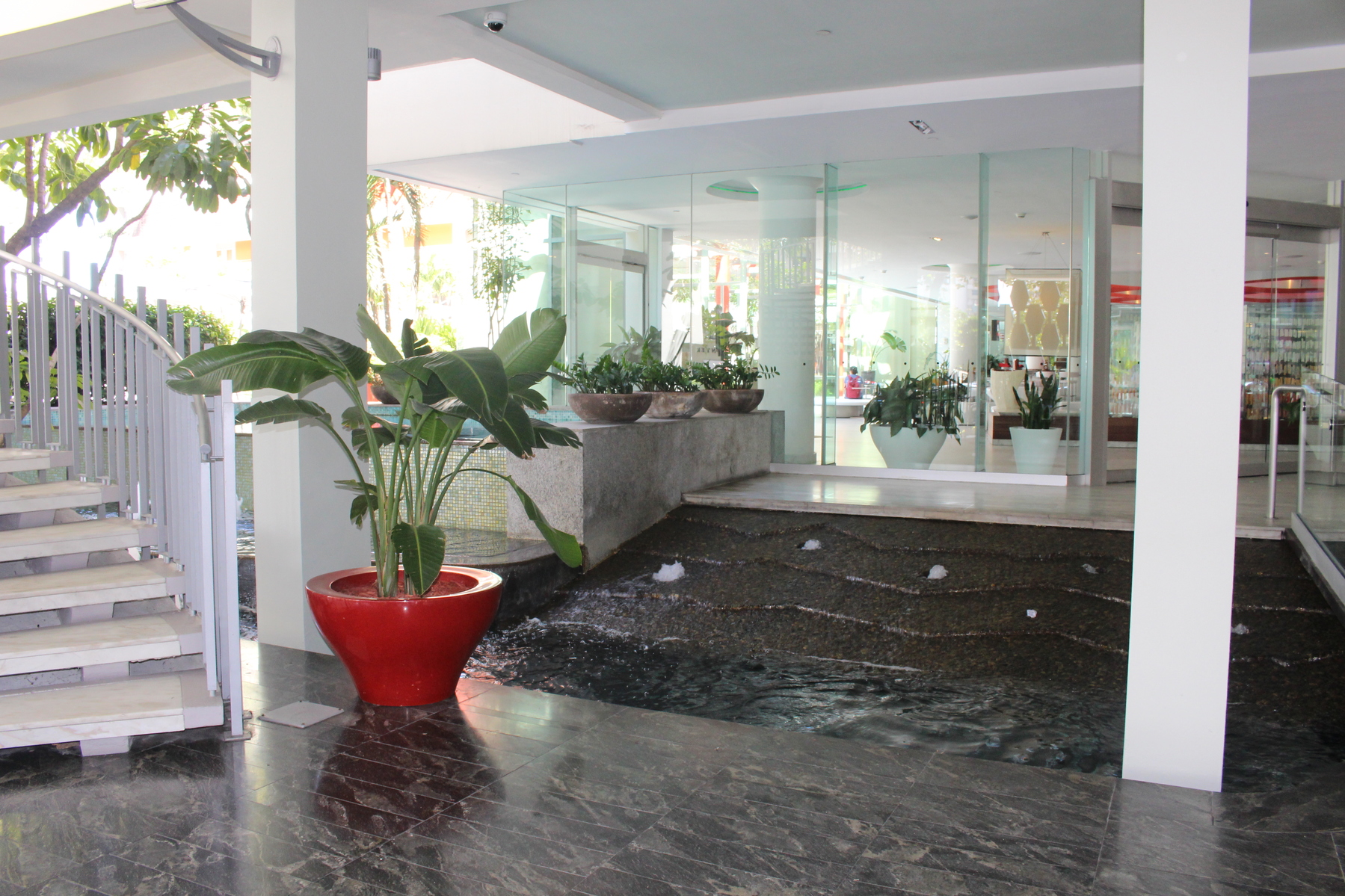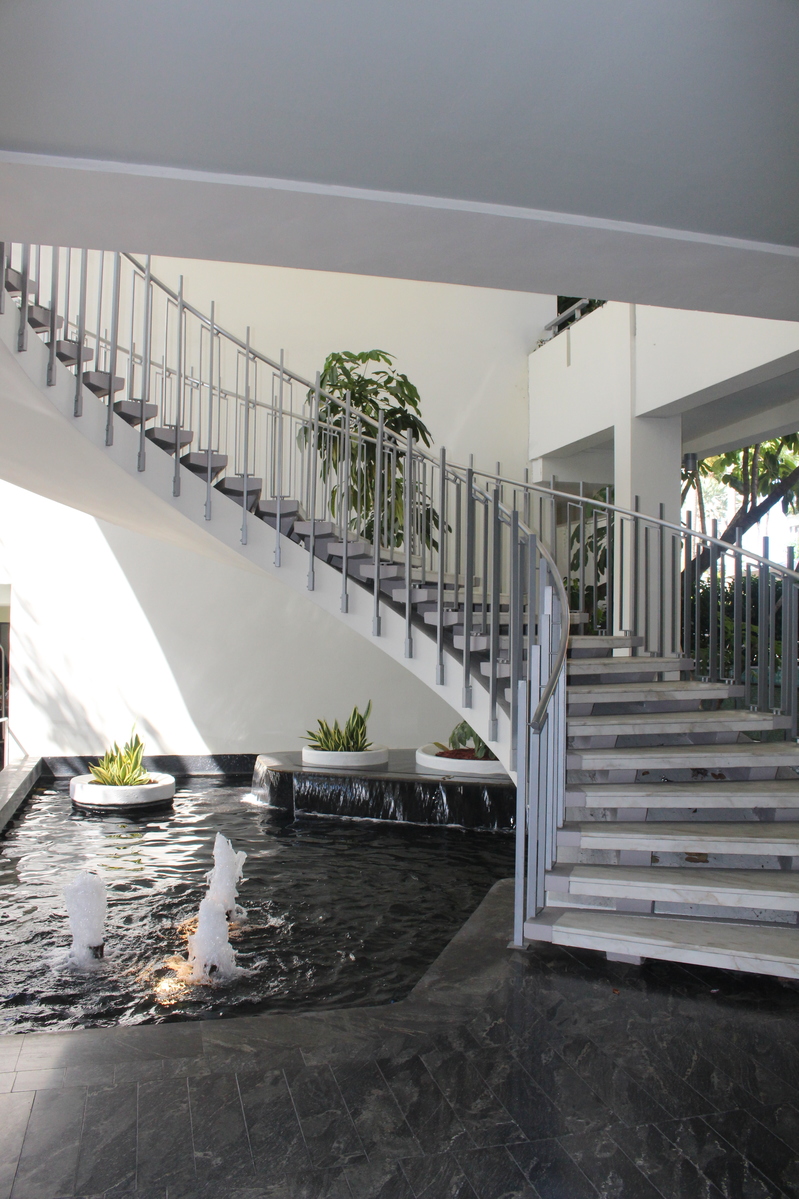 I loved the open air lobby, which opened right to the main pool area, with lots of palm trees, flowing water along the pathways, and beautiful tropical plants. It was the perfect union of outdoors and indoors, with lots of sunshine and cool breeze.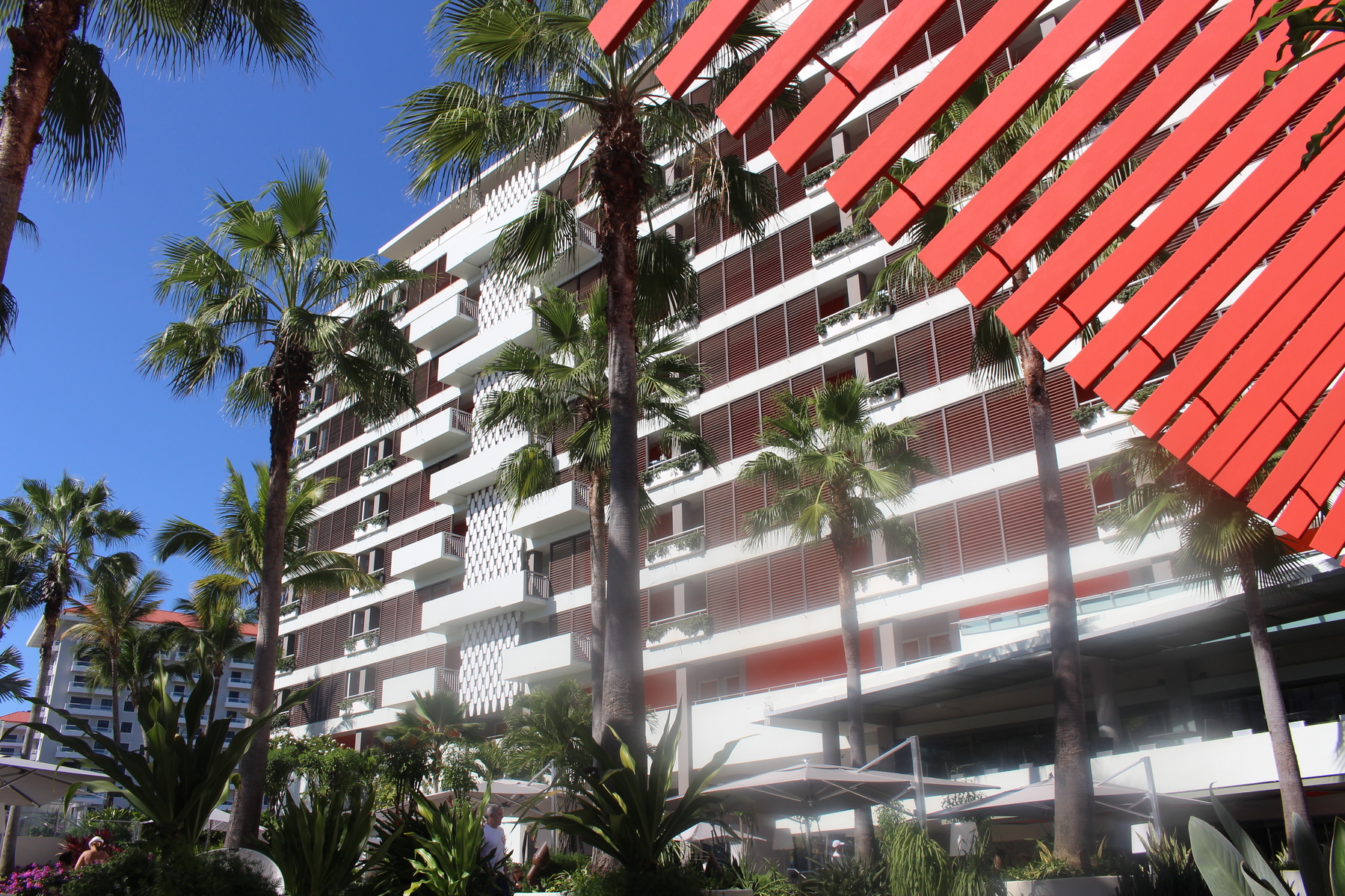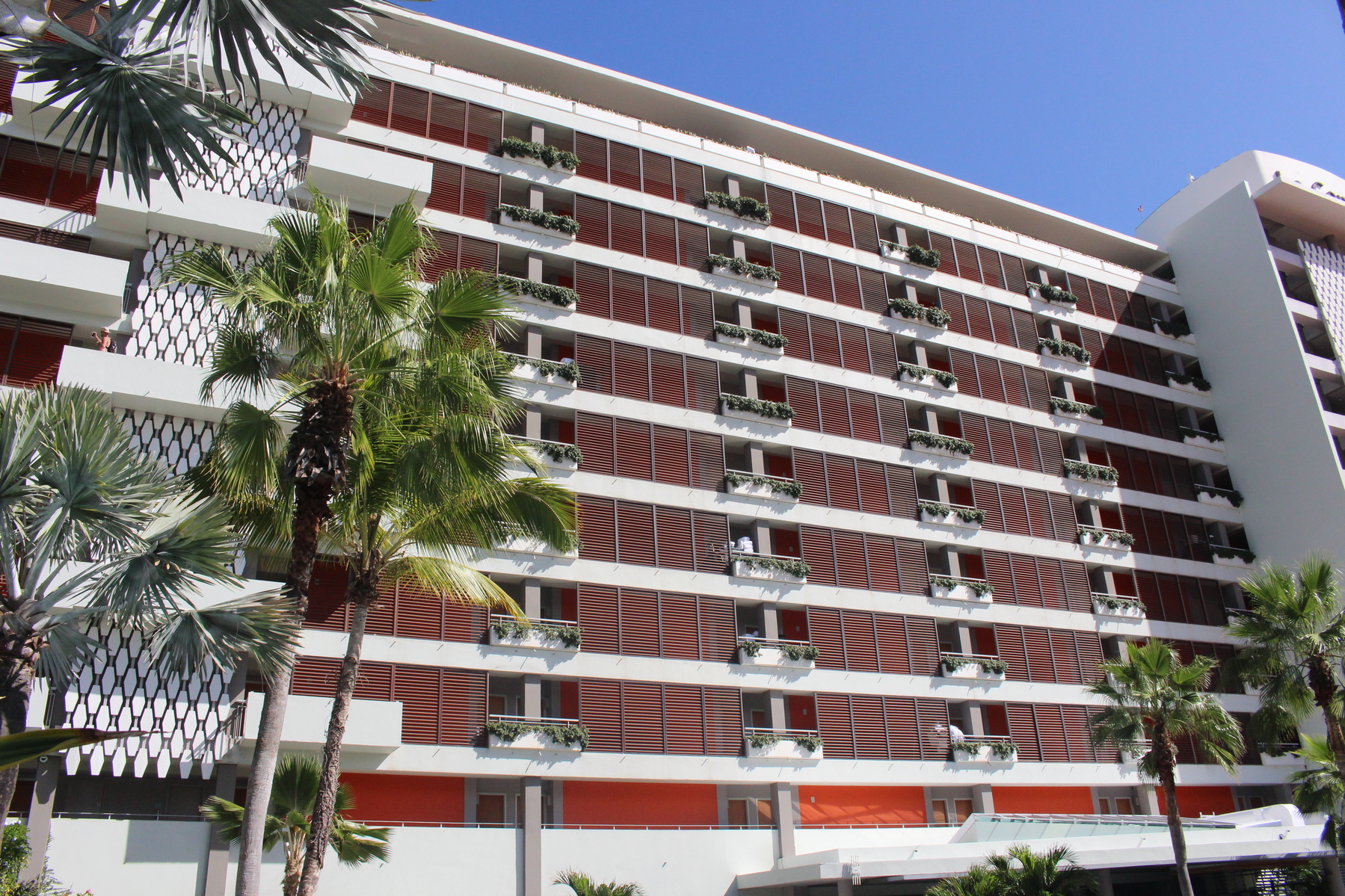 While staying at La Concha Resort, we stayed in the Suite Tower. Half of us stayed in a City Suite room, while the other half stayed in a Ocean Suite room. The City Suite gave you a view of the Main Pool at the resort, the hustle and bustle of Condado, while the Ocean Suite had amazing ocean views. Right outside of the elevator of our floor, there is an ocean view balcony that those of us who were in the City Suite got to use when we wanted to watch the sunrise.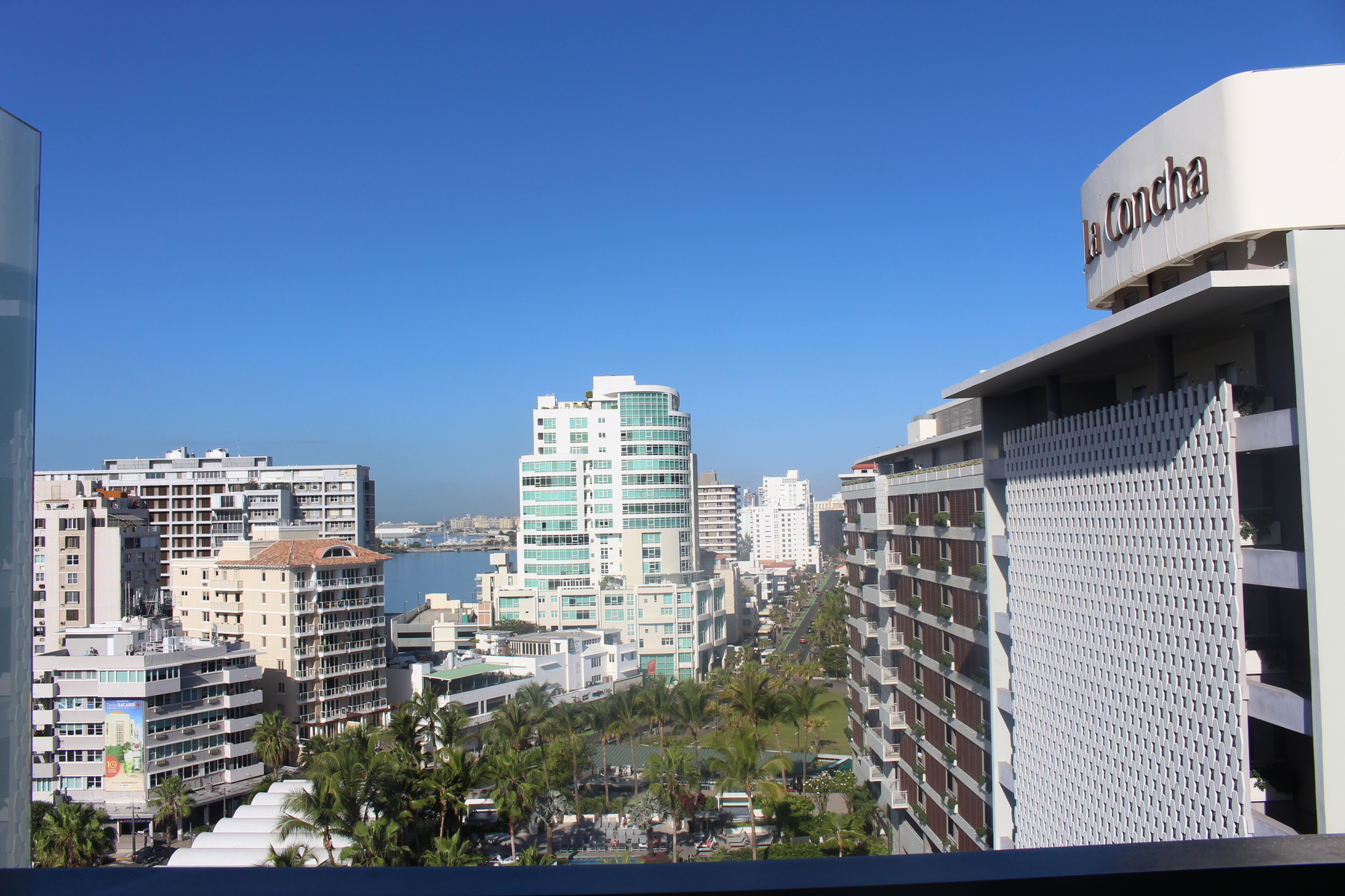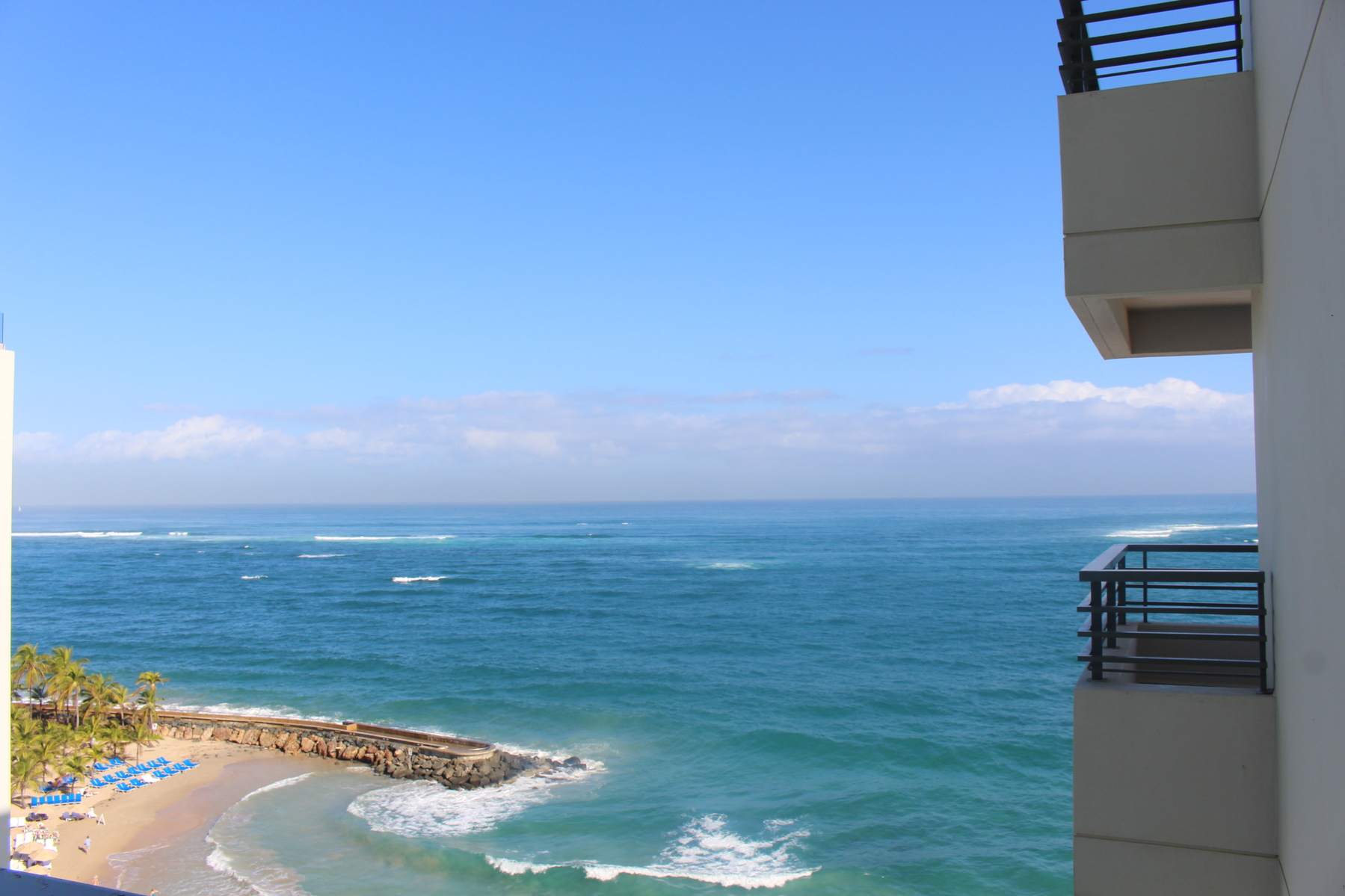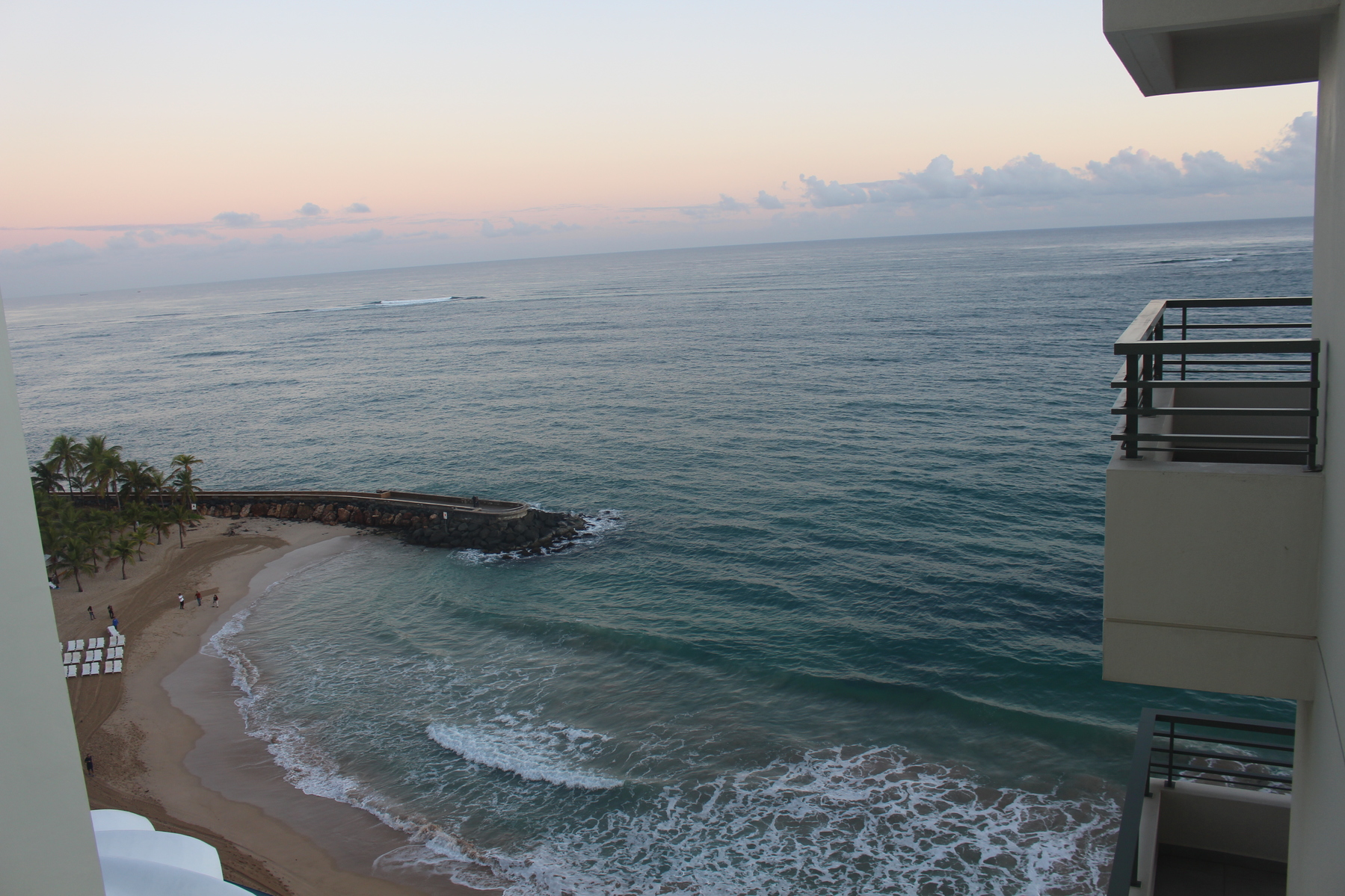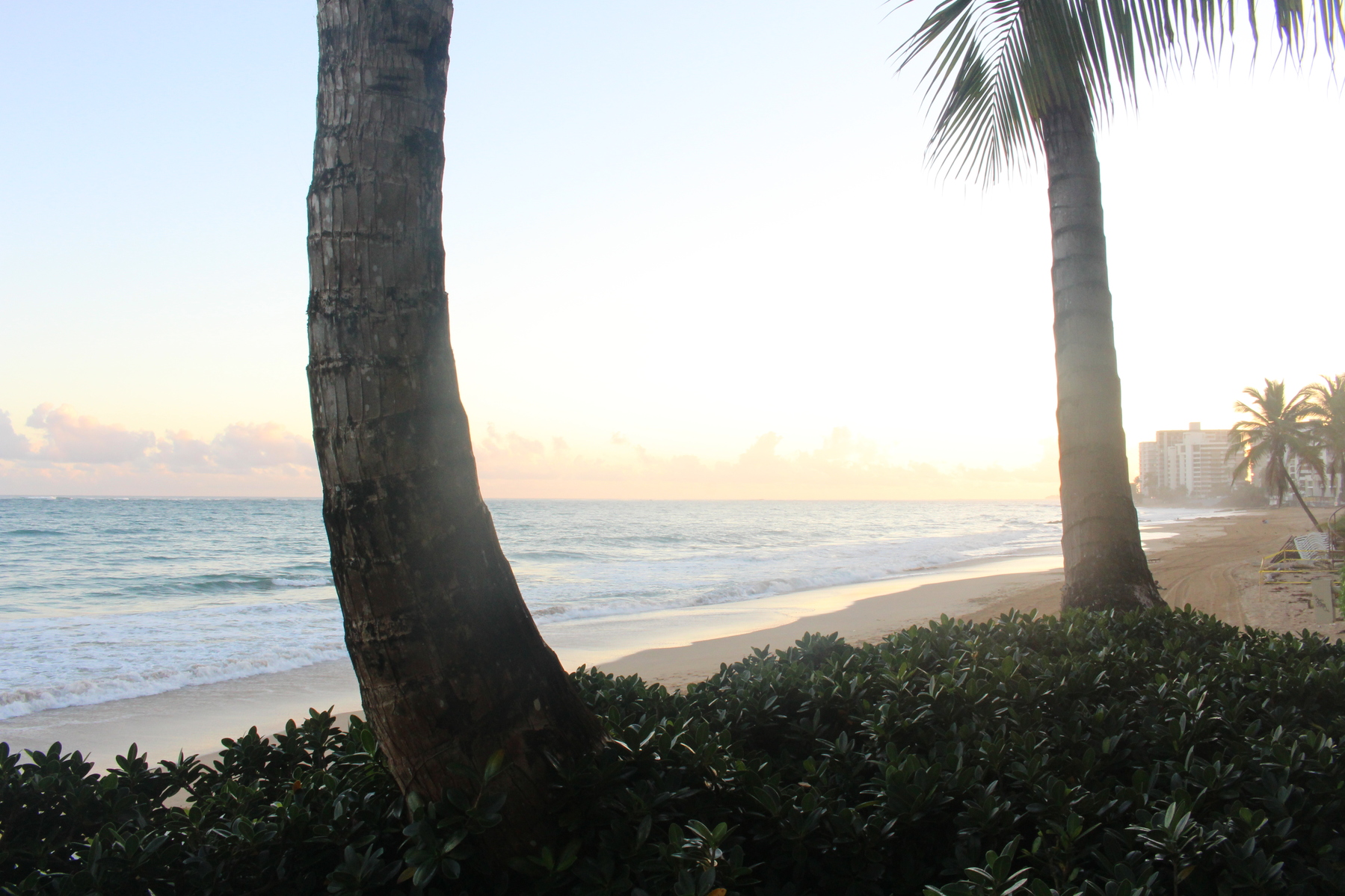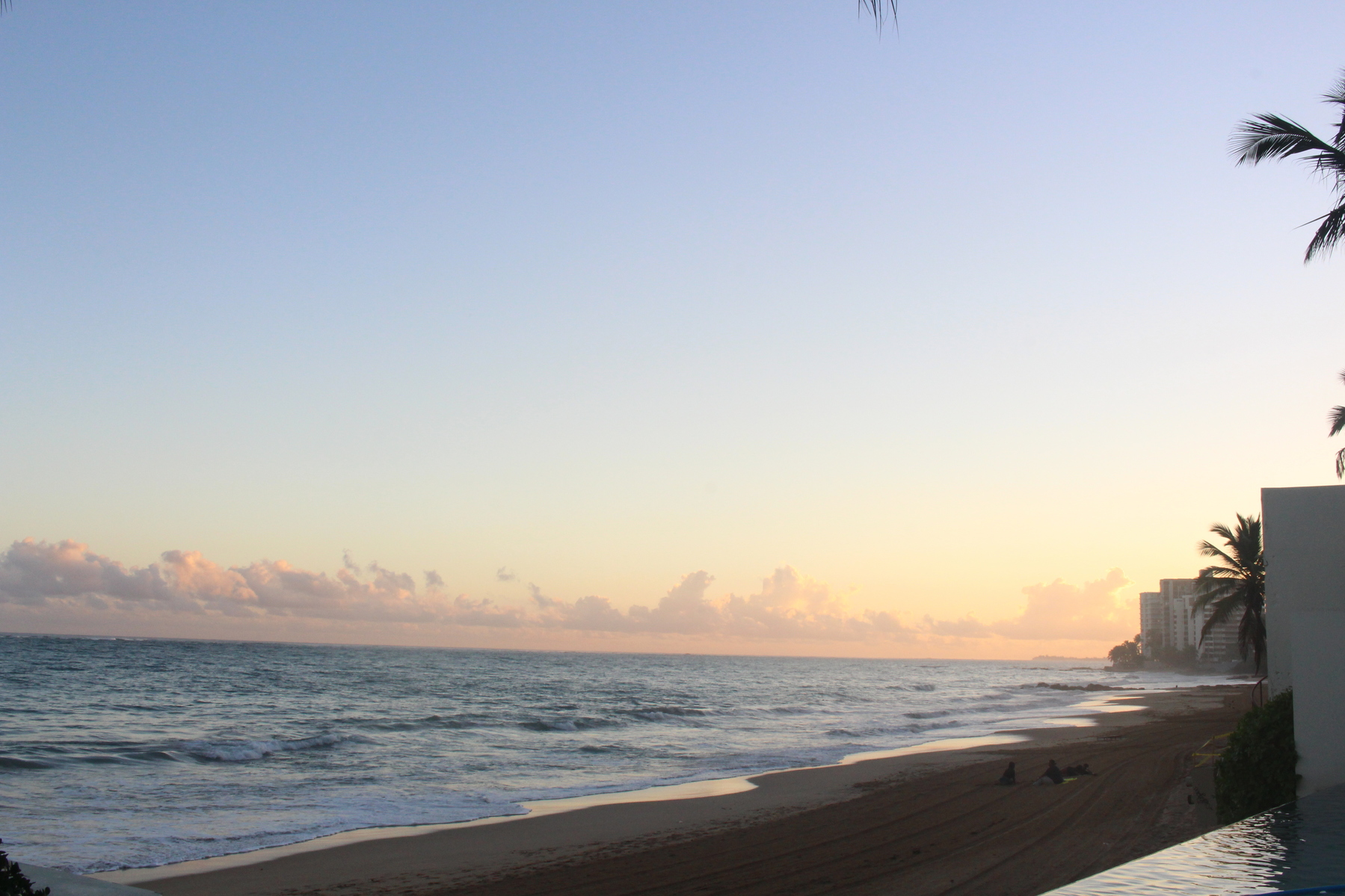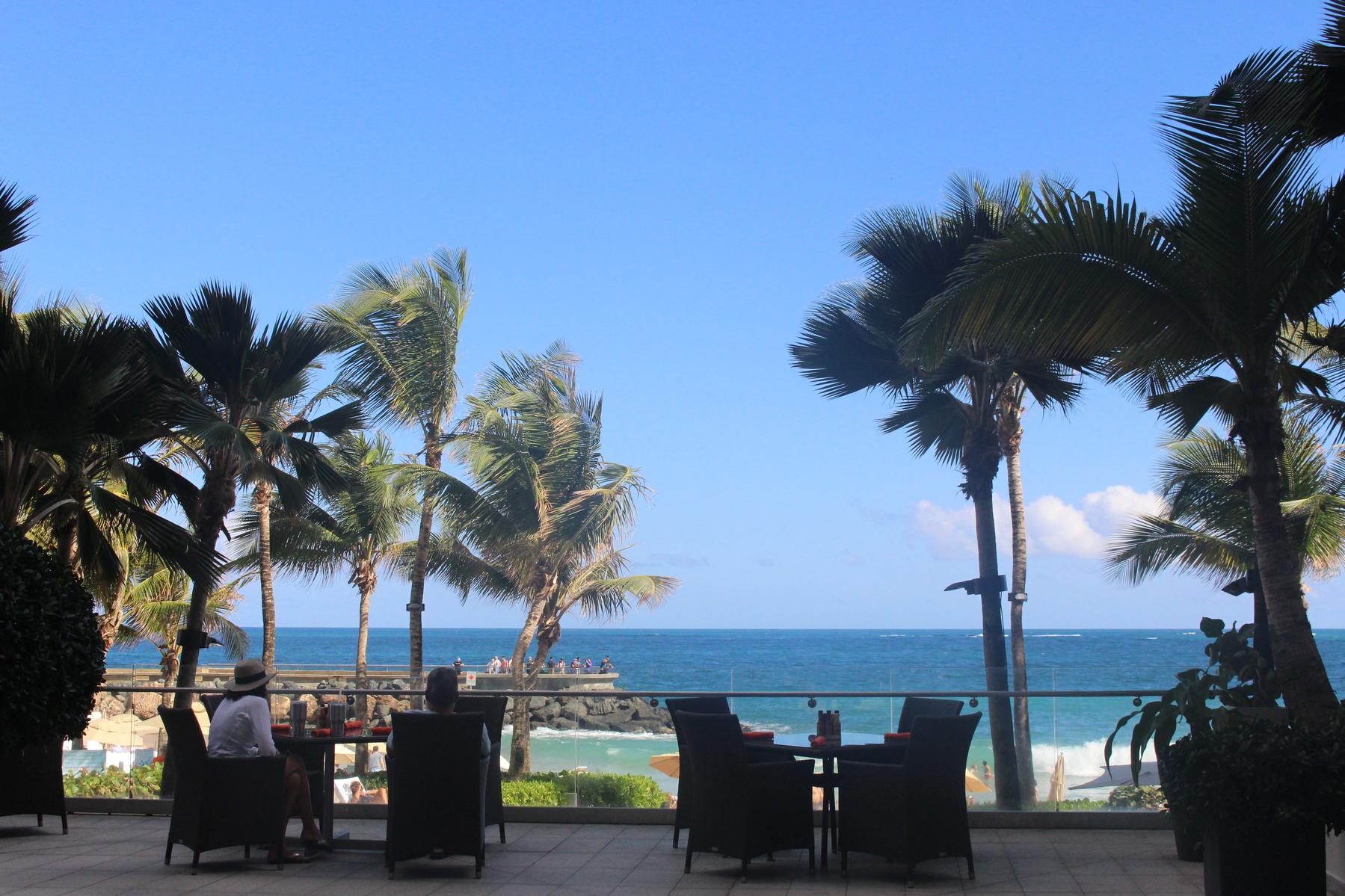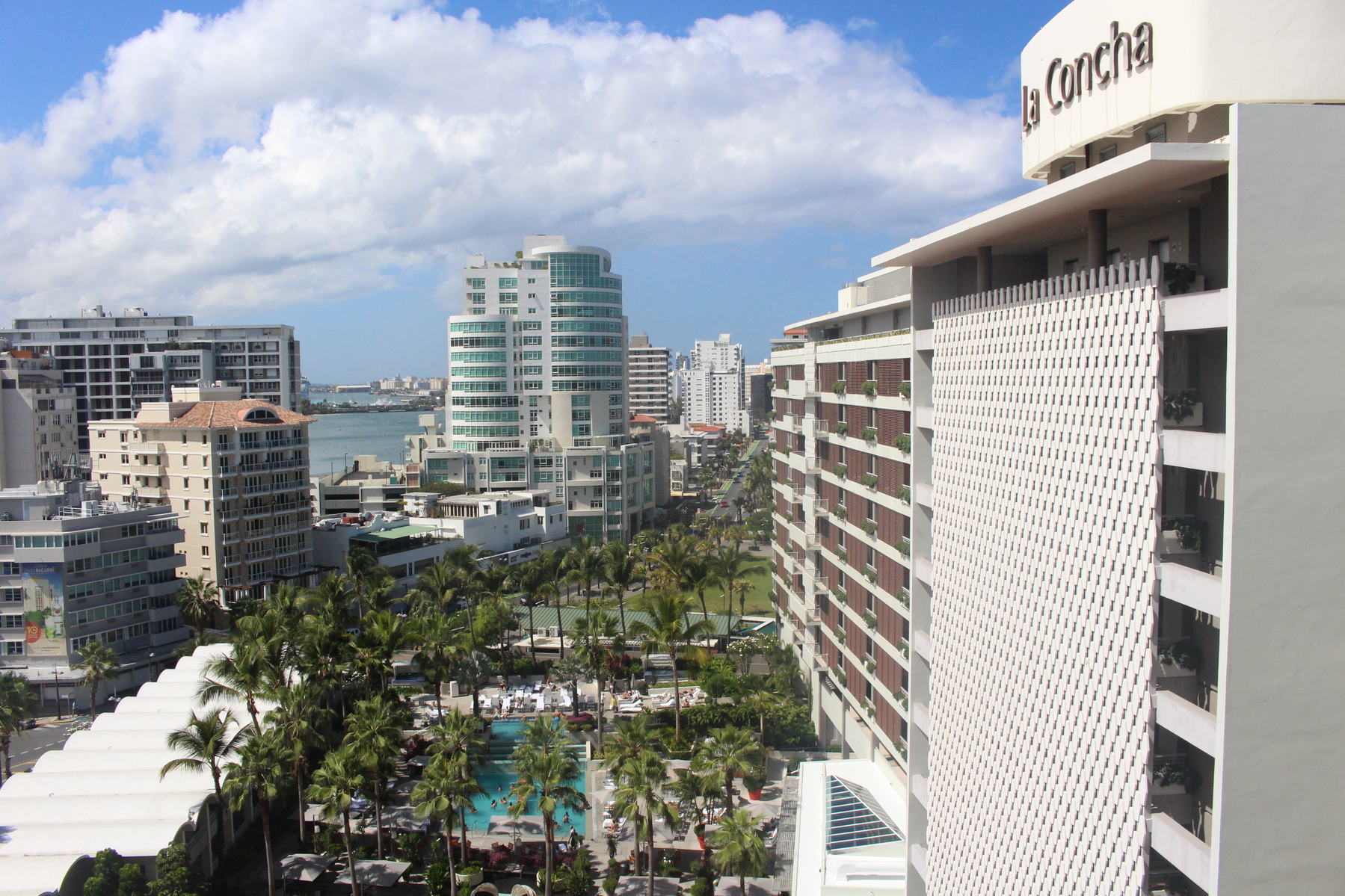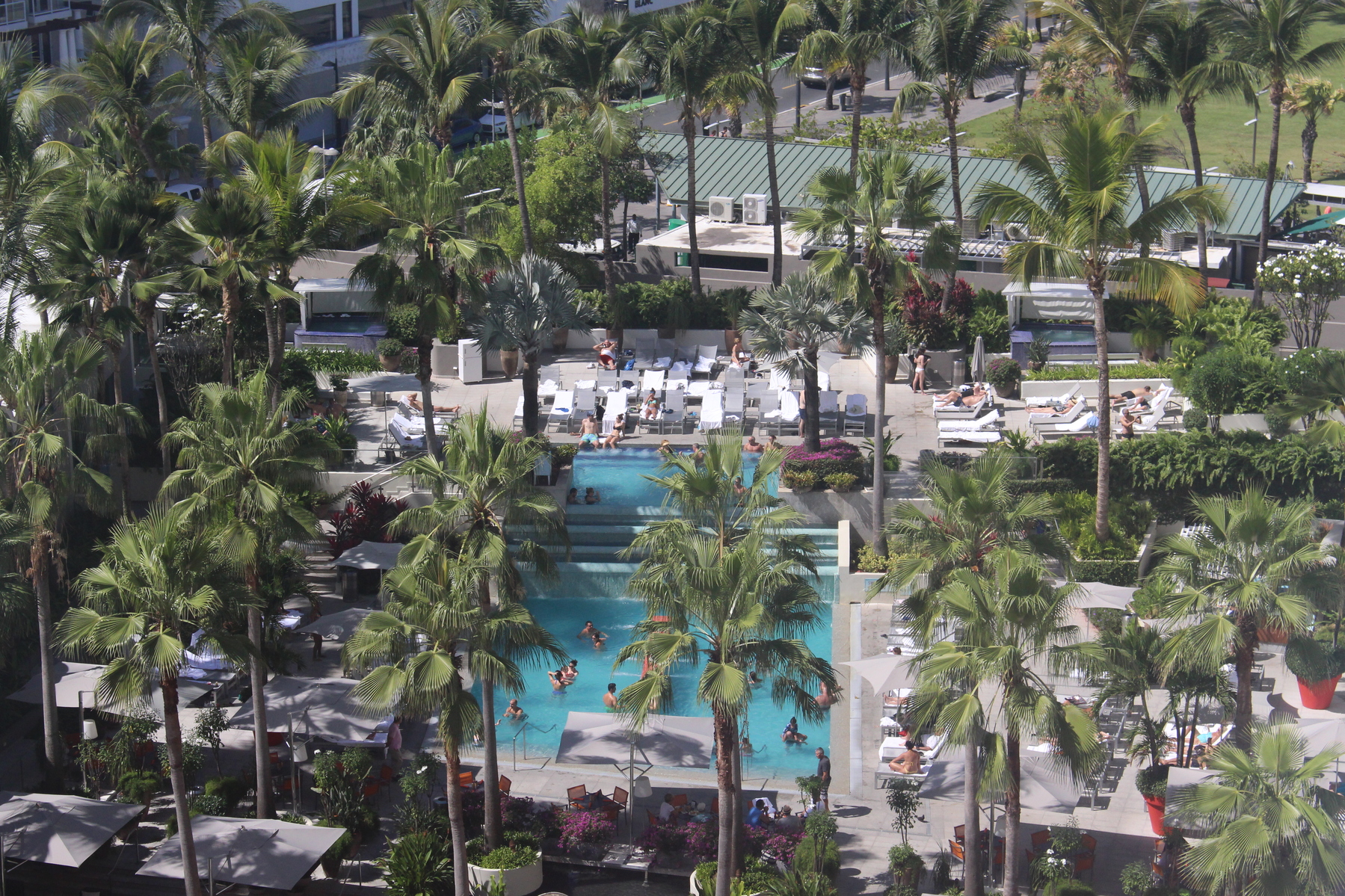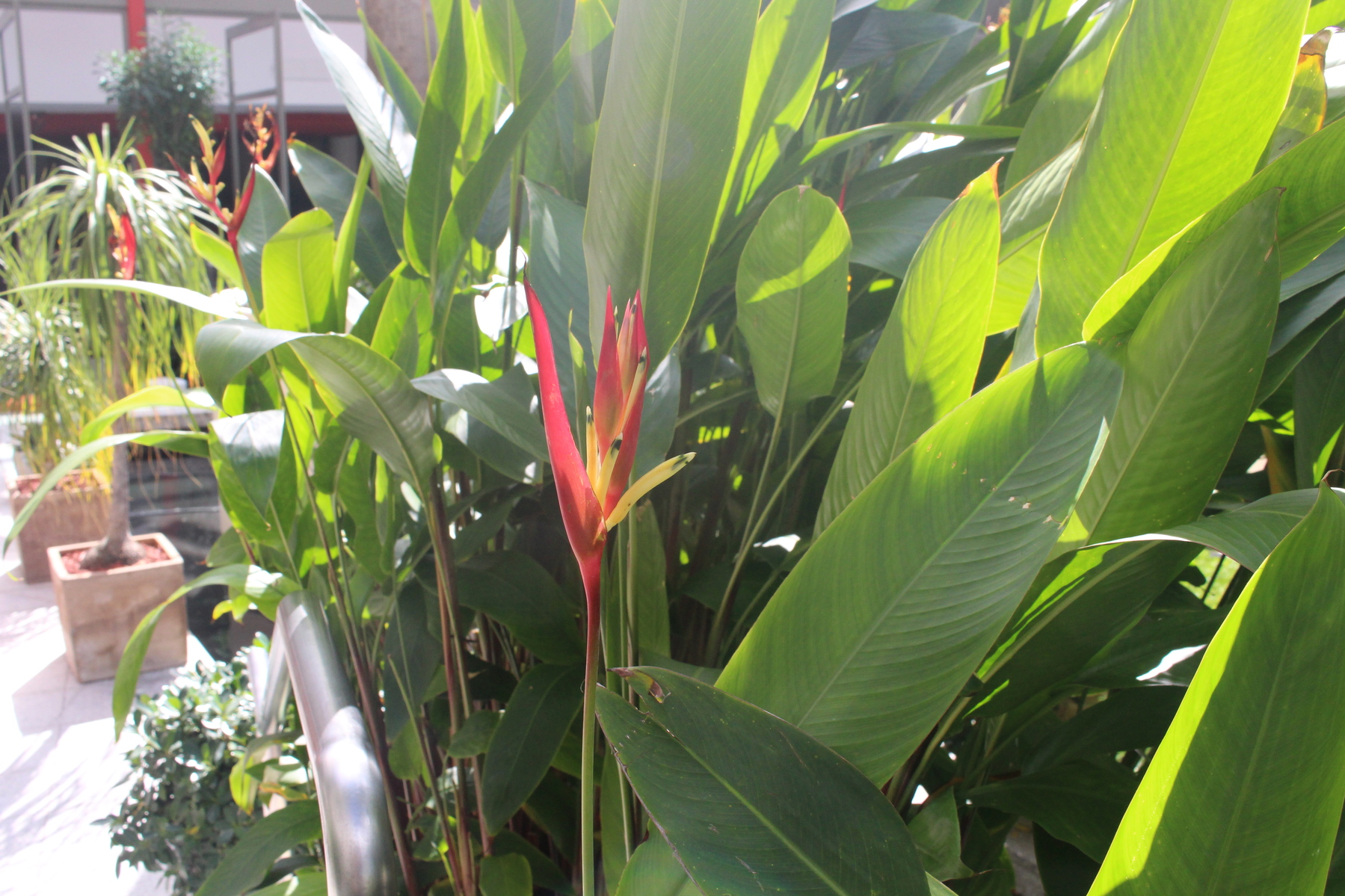 The Food & Drinks
As soon as we arrived to La Concha Resort, we were handed complimentary sangria as a welcome to the resort. On a Thursday? Please, and thank you.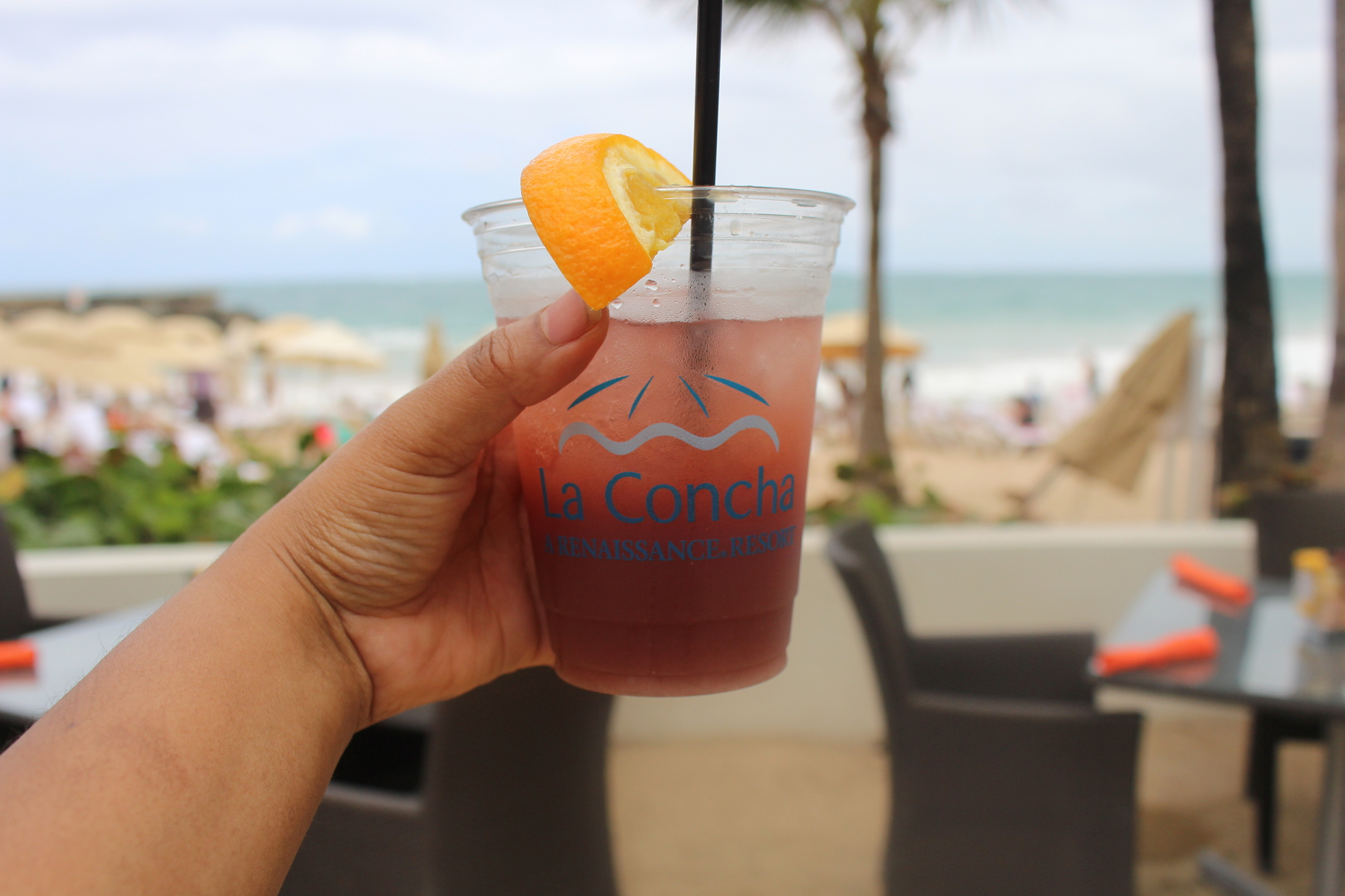 Then that evening, we huddled around the Lobby bar for the Bar Ritual, where the bartenders put on a show while preparing amazingly tasty drinks for us.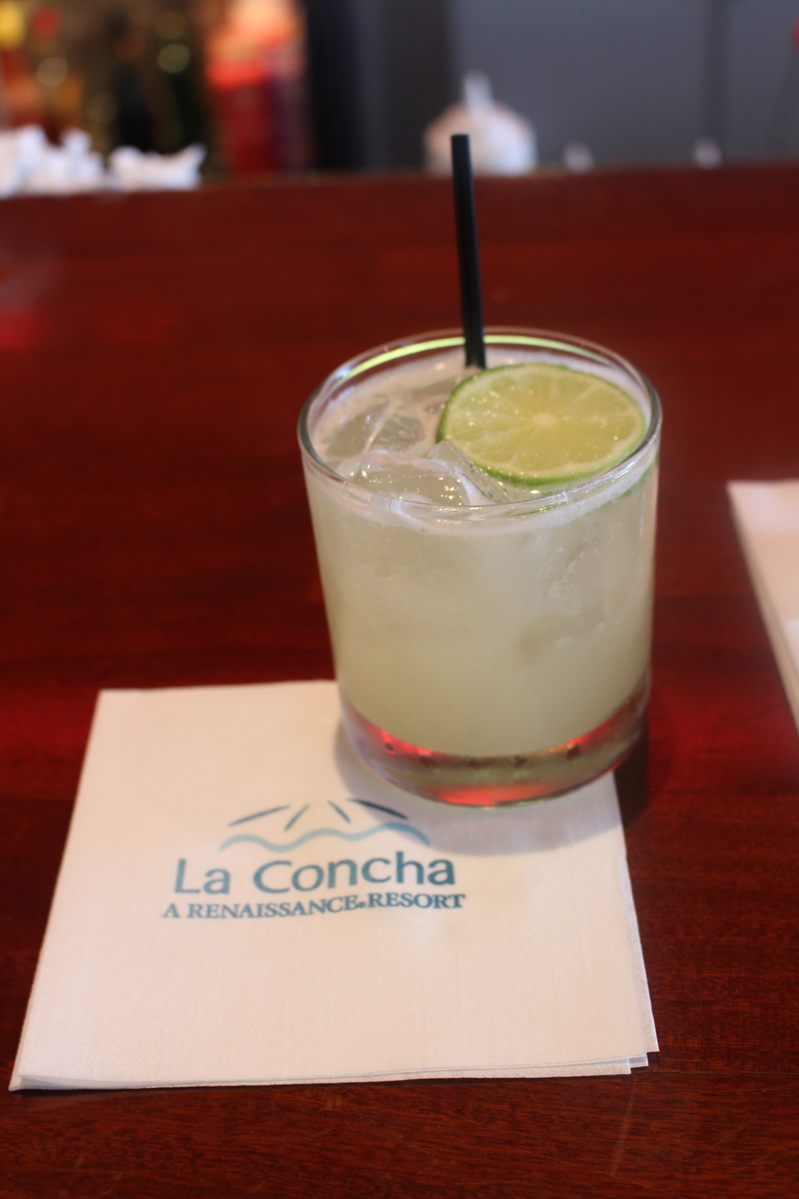 Friday morning we met at Delicias Restaurant for the La Fortaleza breakfast buffet I won't easily forget. There was a selection of tropical juices, fresh fruits, homemade assorted pastries, breads, hot and cold cereals, sliced deli meats, cheeses, scrambled eggs, chef prepared omelettes made to order, eggs cooked any style, breakfast potatoes, bacon, sausage and freshly brewed premium Puerto Rican coffee or tea. I had soursop juice for the first time, and it was so good. Everything I had from the breakfast buffet was delicious, especially the French toast!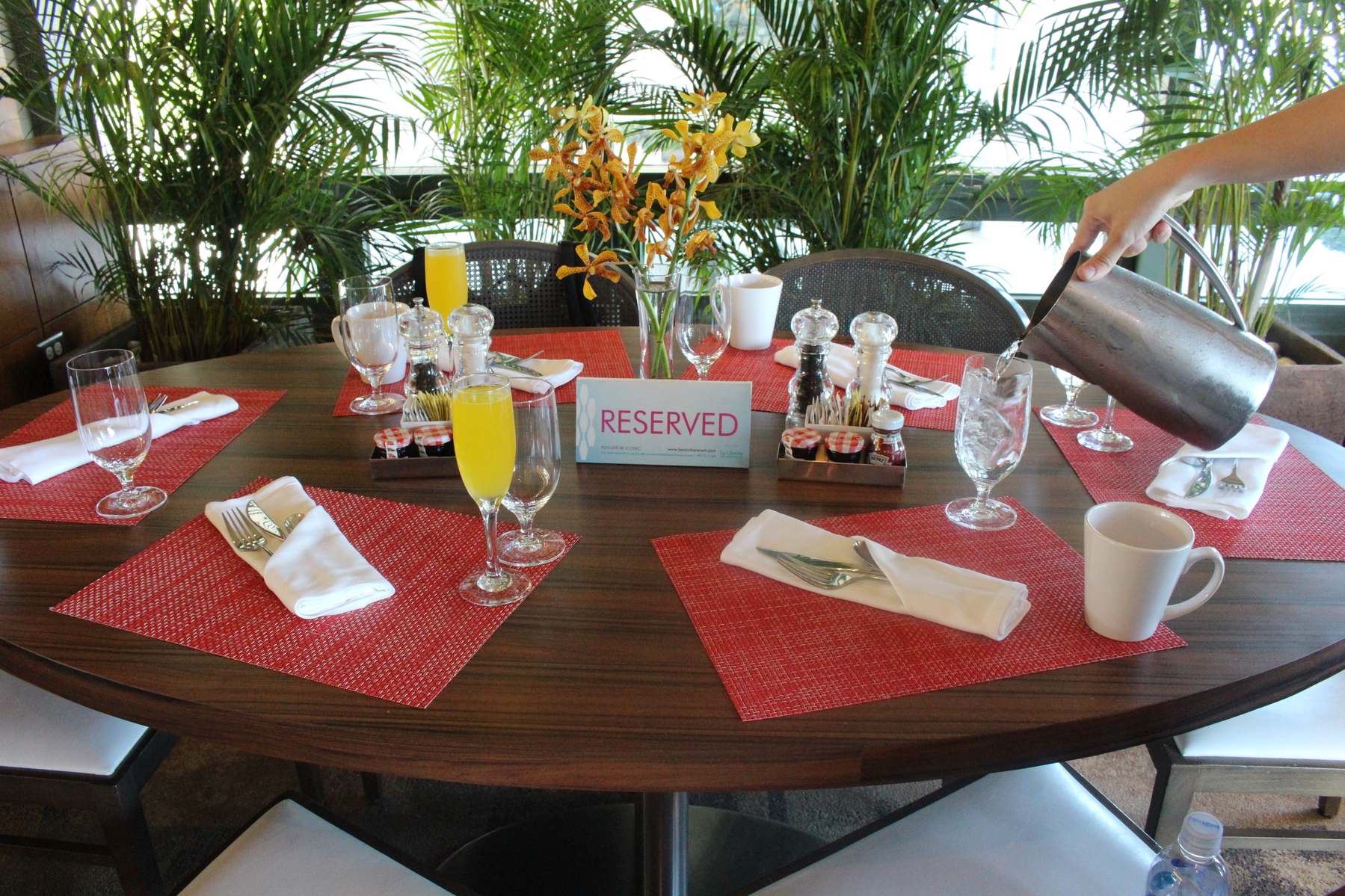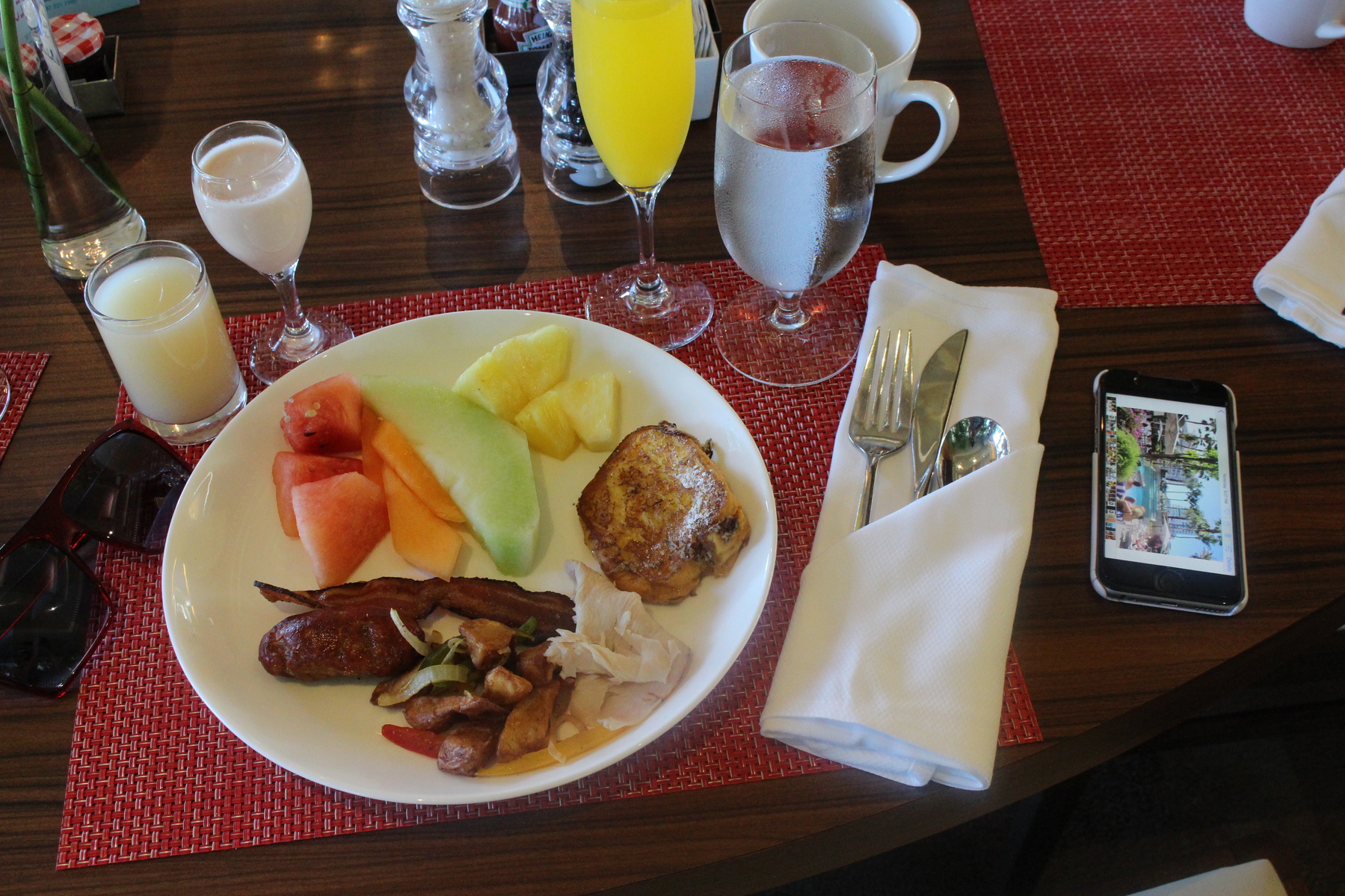 Then later that afternoon, we headed to our reserved cabana near the Sereno Beach Bar & Grill. We enjoyed the views, the DJ, and the grub. I ordered the Coconut Mojito (which was my drink of choice for the rest of the trip) and the Caribbean Shrimp Salad from the Solera menu.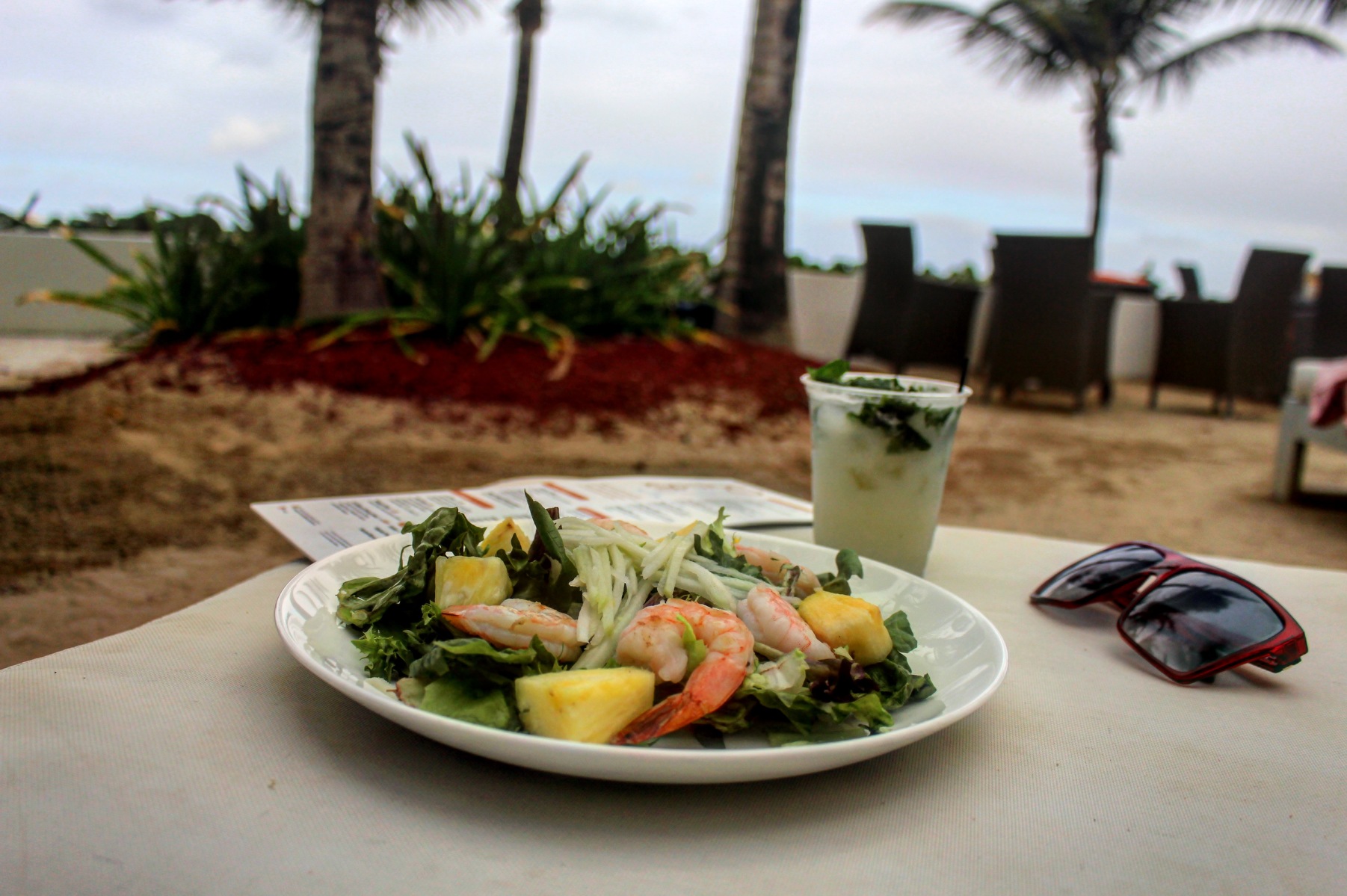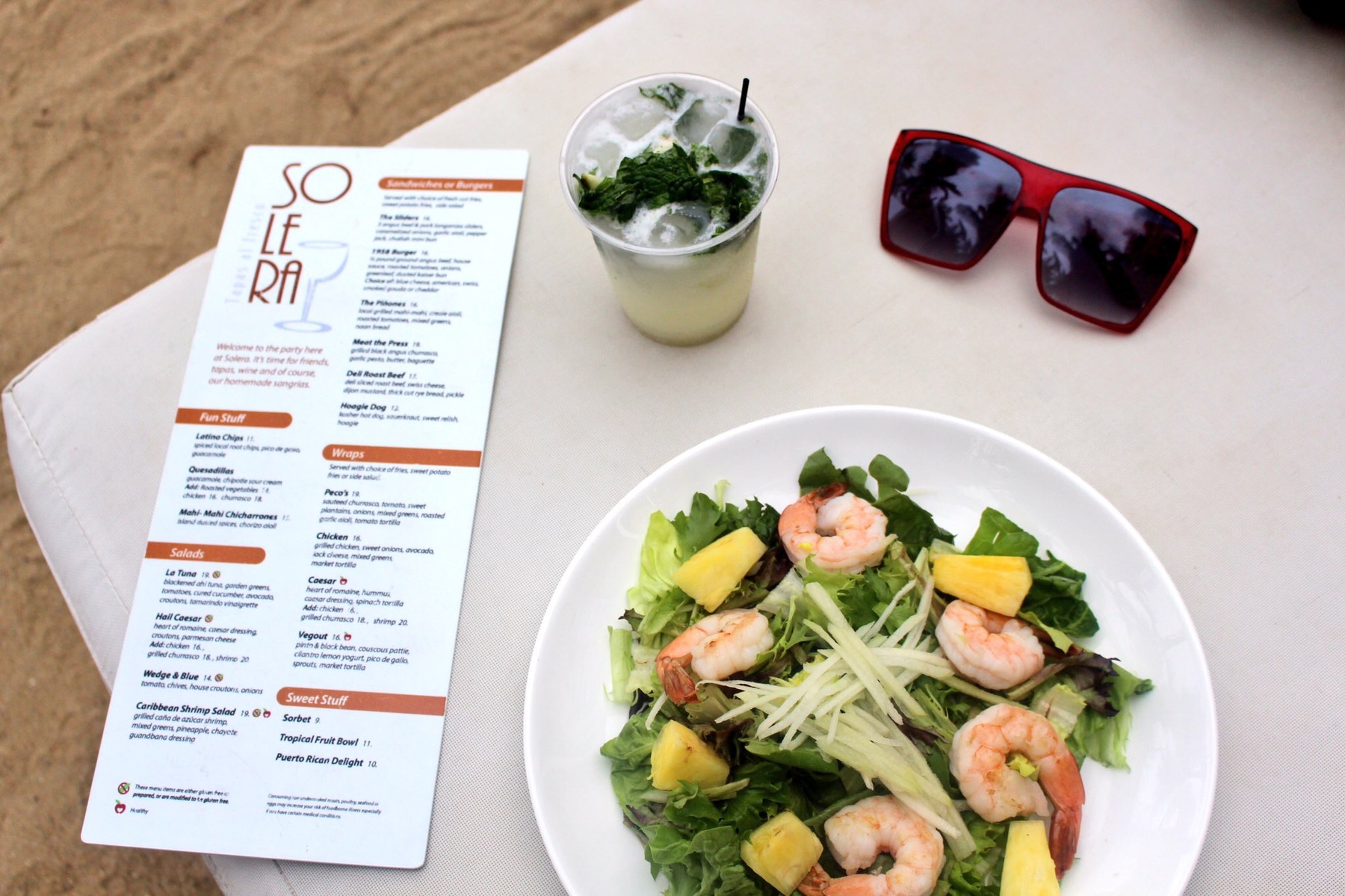 Friday night we headed back to the lobby for another bar ritual with another tasty signature cocktail. I can't tell you what it is, but I can tell you that it was delicious.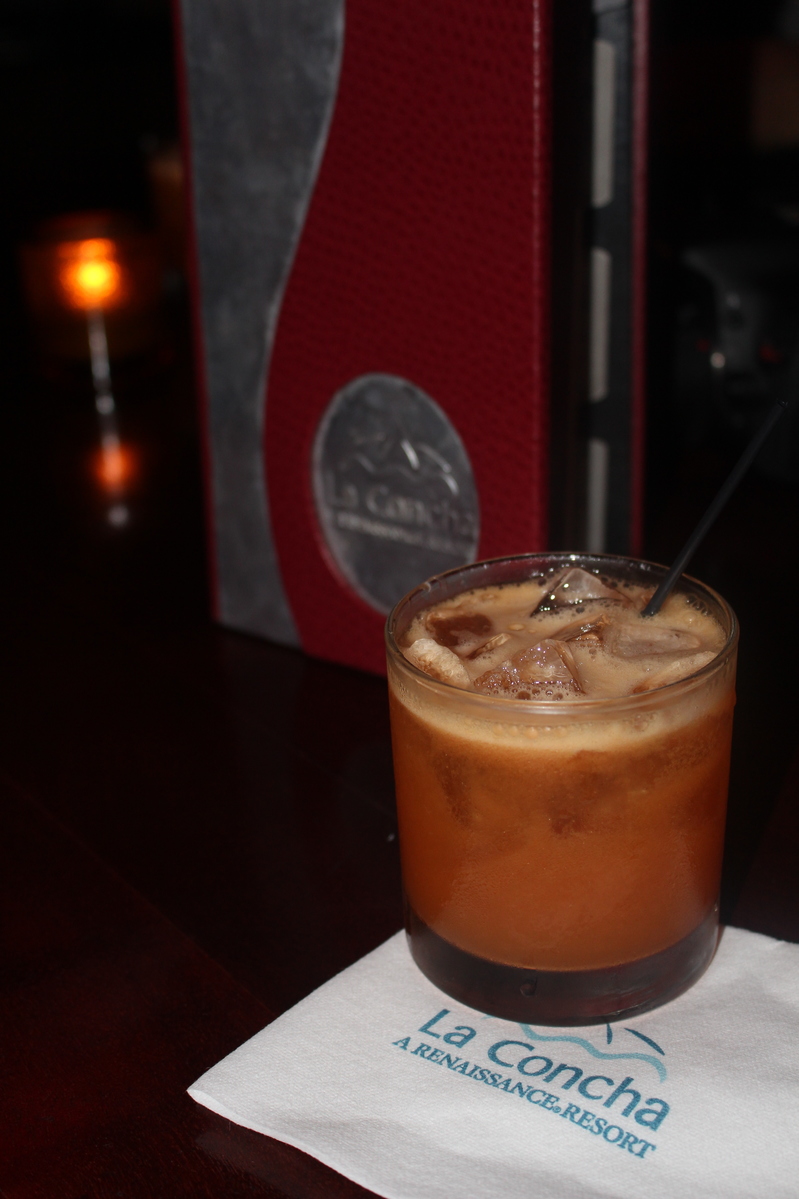 Saturday morning we decided to order room service. We opted for the Healthy Breakfast to share, with a side of eggs and toast. The healthy breakfast consisted of whole wheat pancakes topped with mango, mixed fresh tropical fruit, and it was delicious.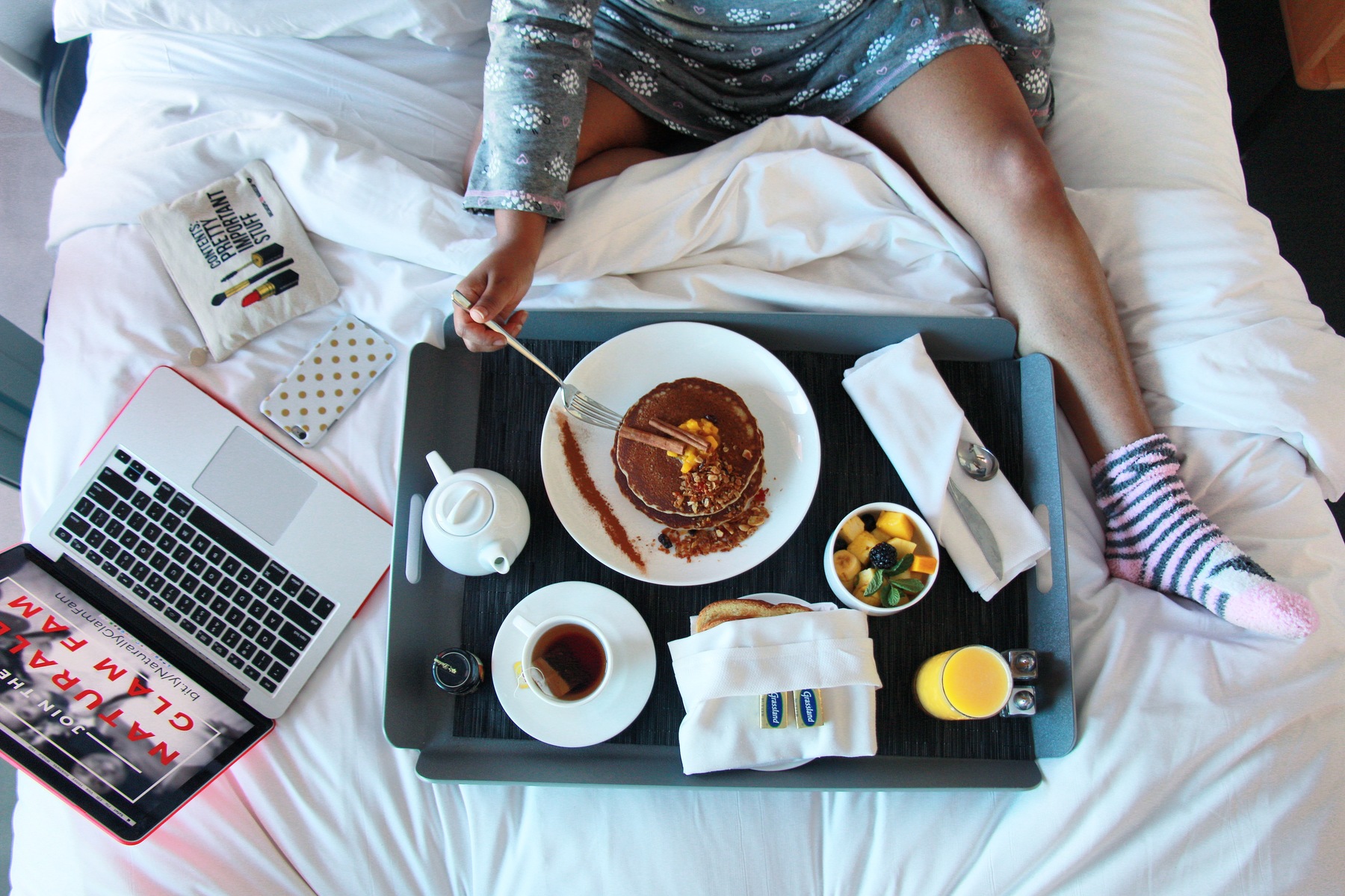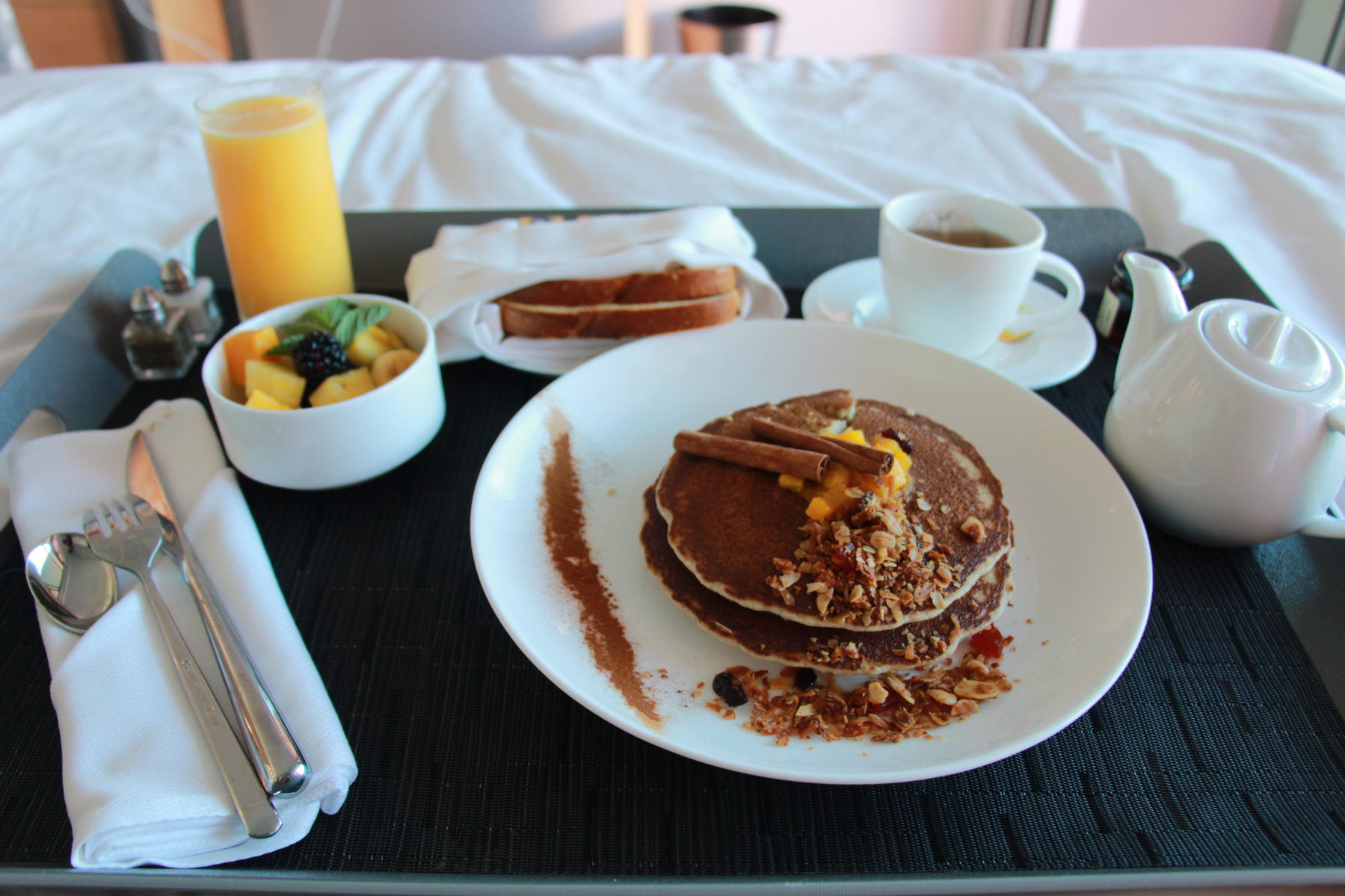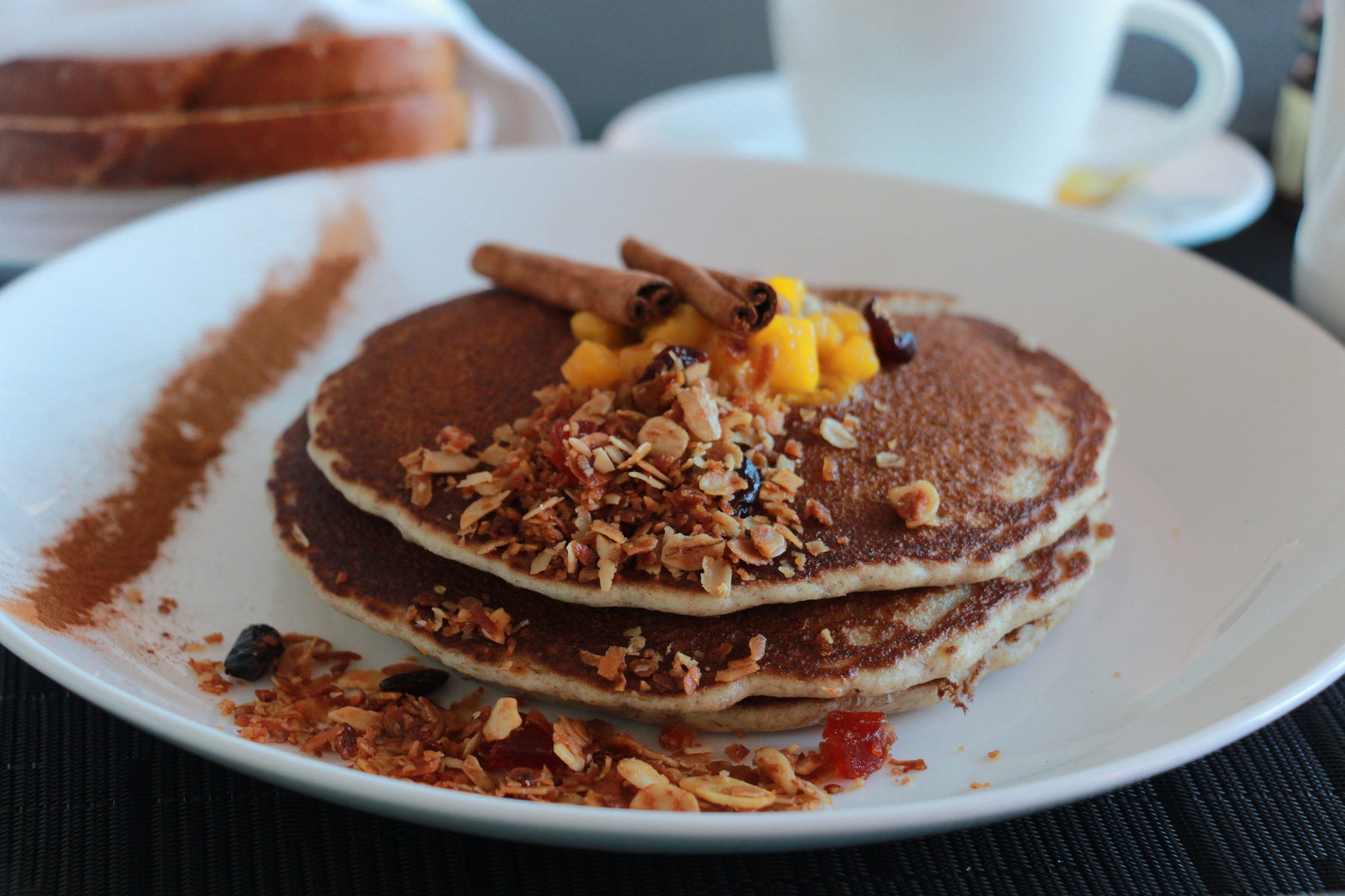 All these photos were shot by Miss B Monet
We headed down to the pool for some sun and fun, and enjoyed some more drinks by the pool. From left to right: Strawberry Mojito, Jalapeño Passion Margarita, Coconut Mojito.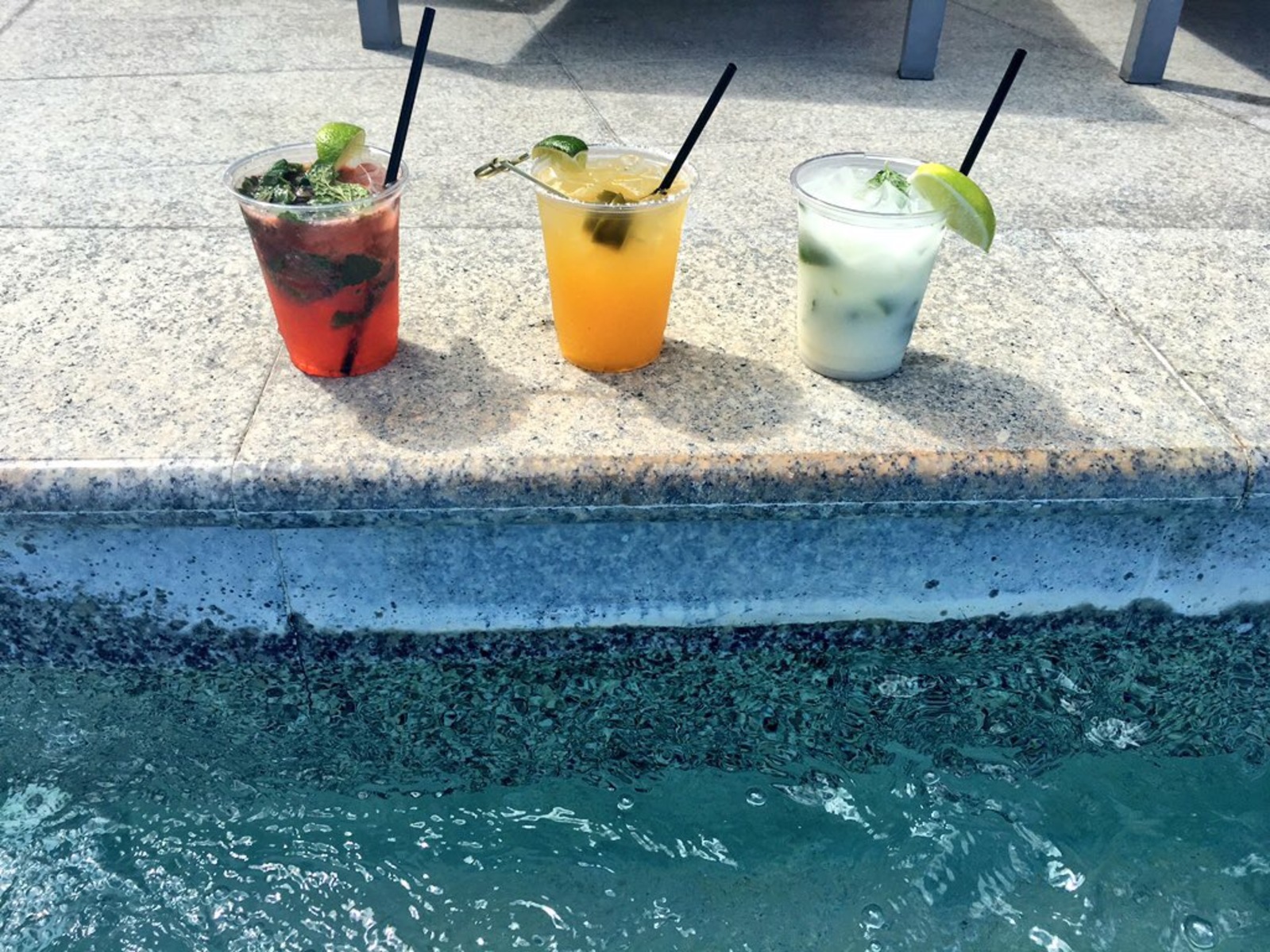 Later that night, we enjoyed sushi from Solera. Even though it was almost midnight we were still able to grab a bite to eat. We ordered the Volcano Roll and Crunch Mango Roll, and both were delicious.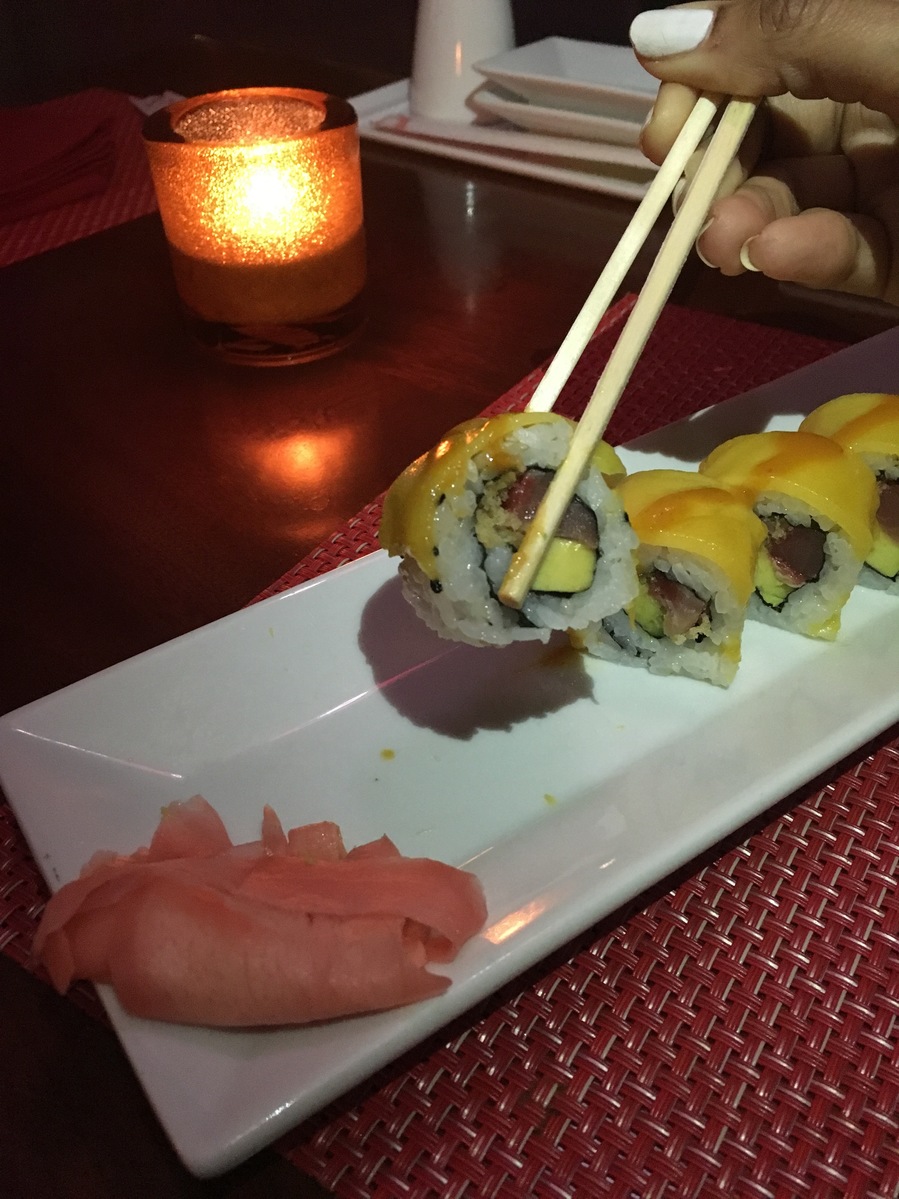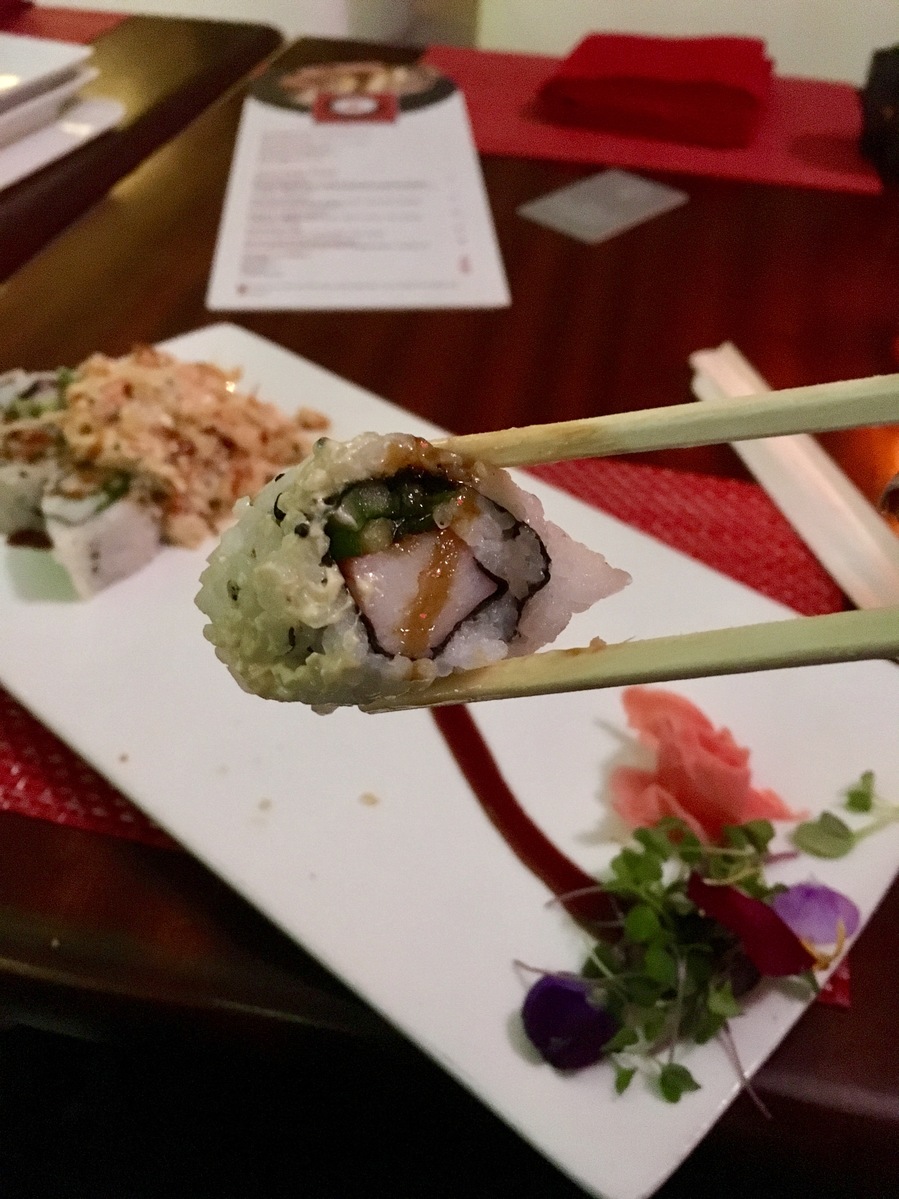 The Amenities
There is so much that La Concha Resort has to offer. So much that you almost don't need to leave the resort. But if you do, no worries – just stop by the Navigator's desk (the plug) in the lobby and they will help you plan any excursions like touring the El Yunque Rainforest. We spent the majority of our time at the resort or not far, just going out to Walgreens which is a short walk away, and trying out a couple of restaurants within walking distance as well.
At the resort, you of course have the beach right outside which is a plus. You can either hop in the water, or relax beach side in a complimentary lounge chair.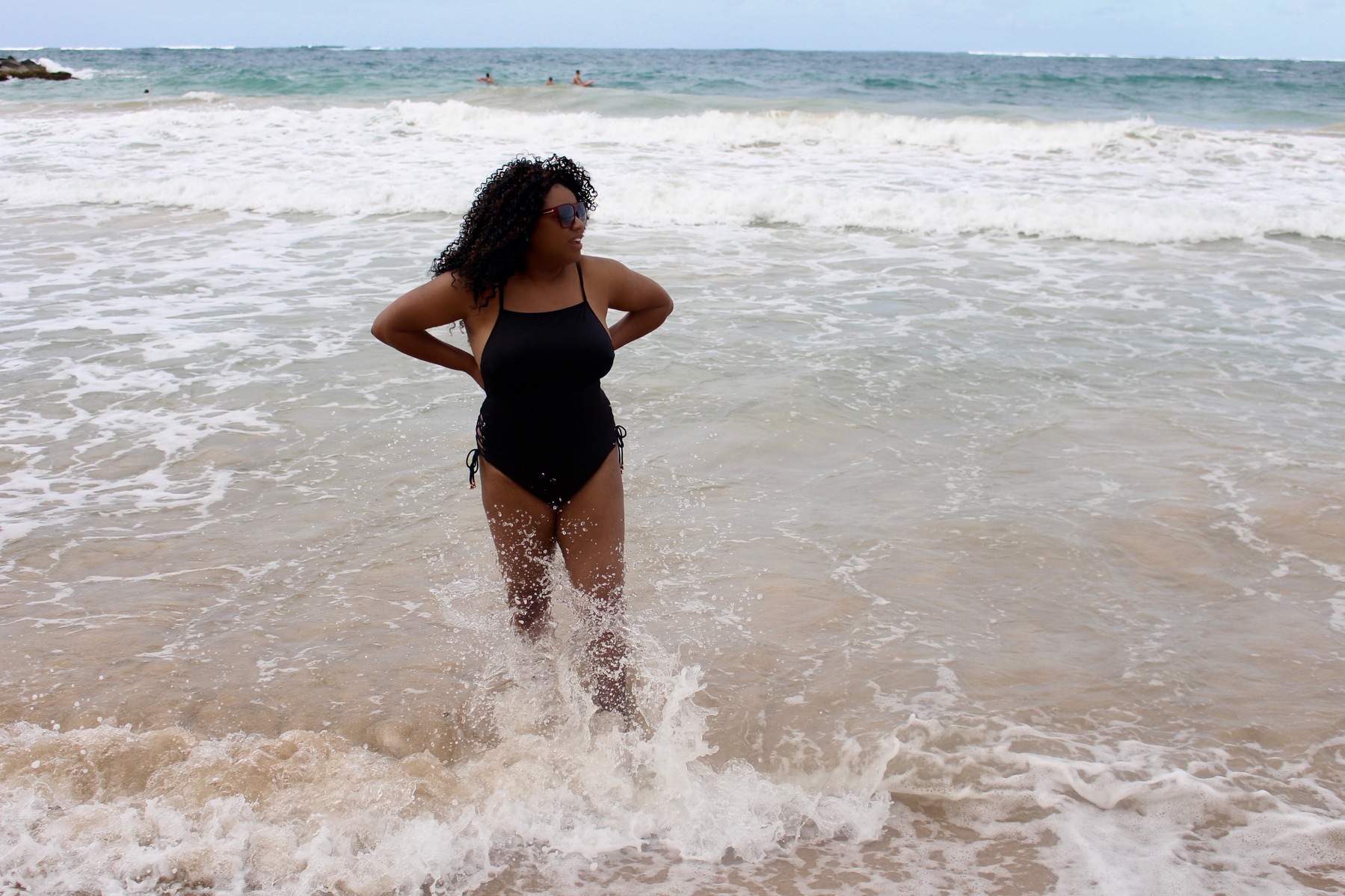 Thanks Brandi for capturing this shot!
There are also 3 pools at the resort for guests to enjoy. The Main Pool at La Concha is an open-air multilevel infinity-edged pool with connecting waterfalls. The upper deck has two whirlpools that overlook the lobby.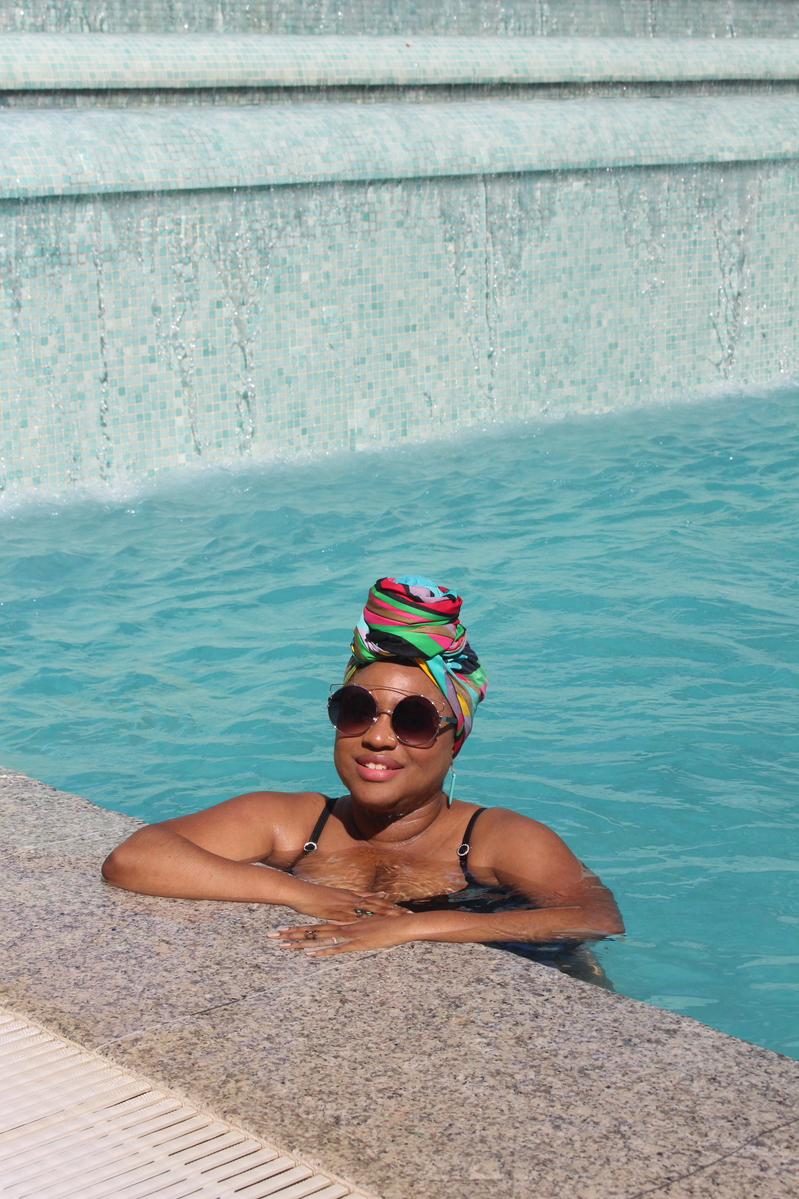 Thanks Deanna for capturing this shot!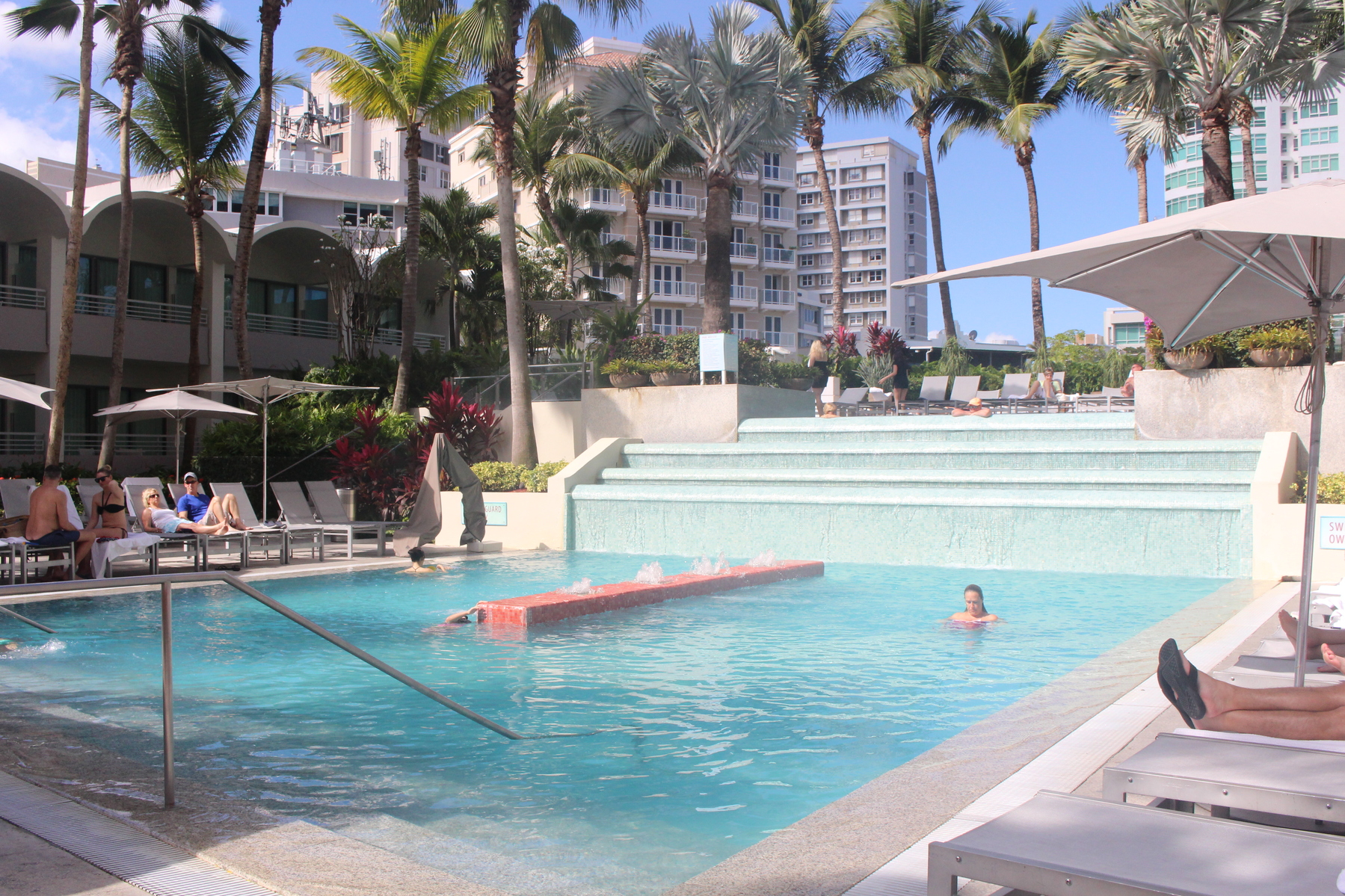 There were also plenty of places to lounge around outside where you could enjoy some peace and quite. Read a book or list to your favorite podcast or music. Or chat it up with your friends while waiting on your drinks to come.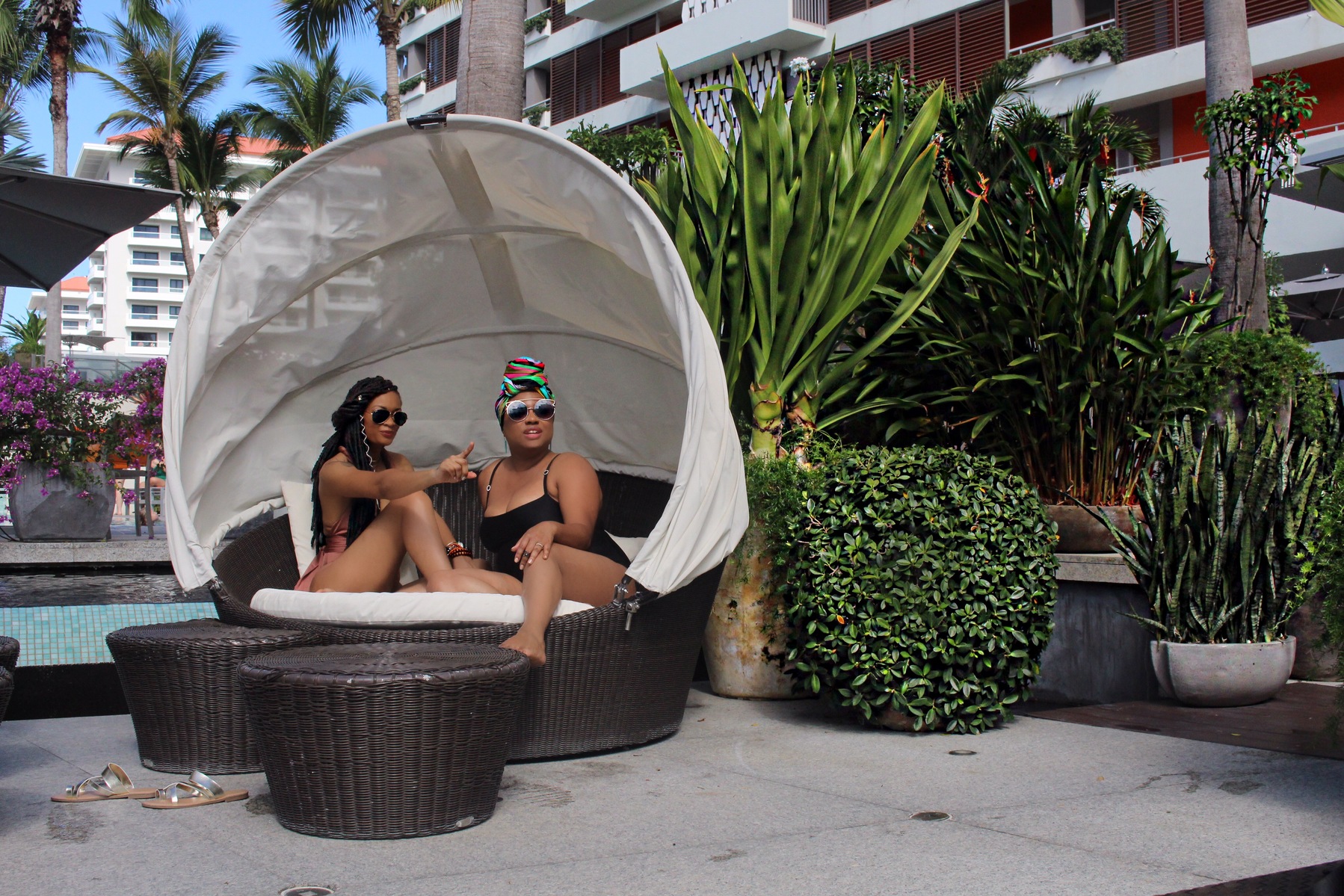 The Sereno Pool face the ocean, and has a great ocean view. Then our favorite was the adults only Ocean Terrace infinity pool at the Suite Tower. All the pools are open 24 hours, so anytime of the day or night, you can enjoy these heated pools.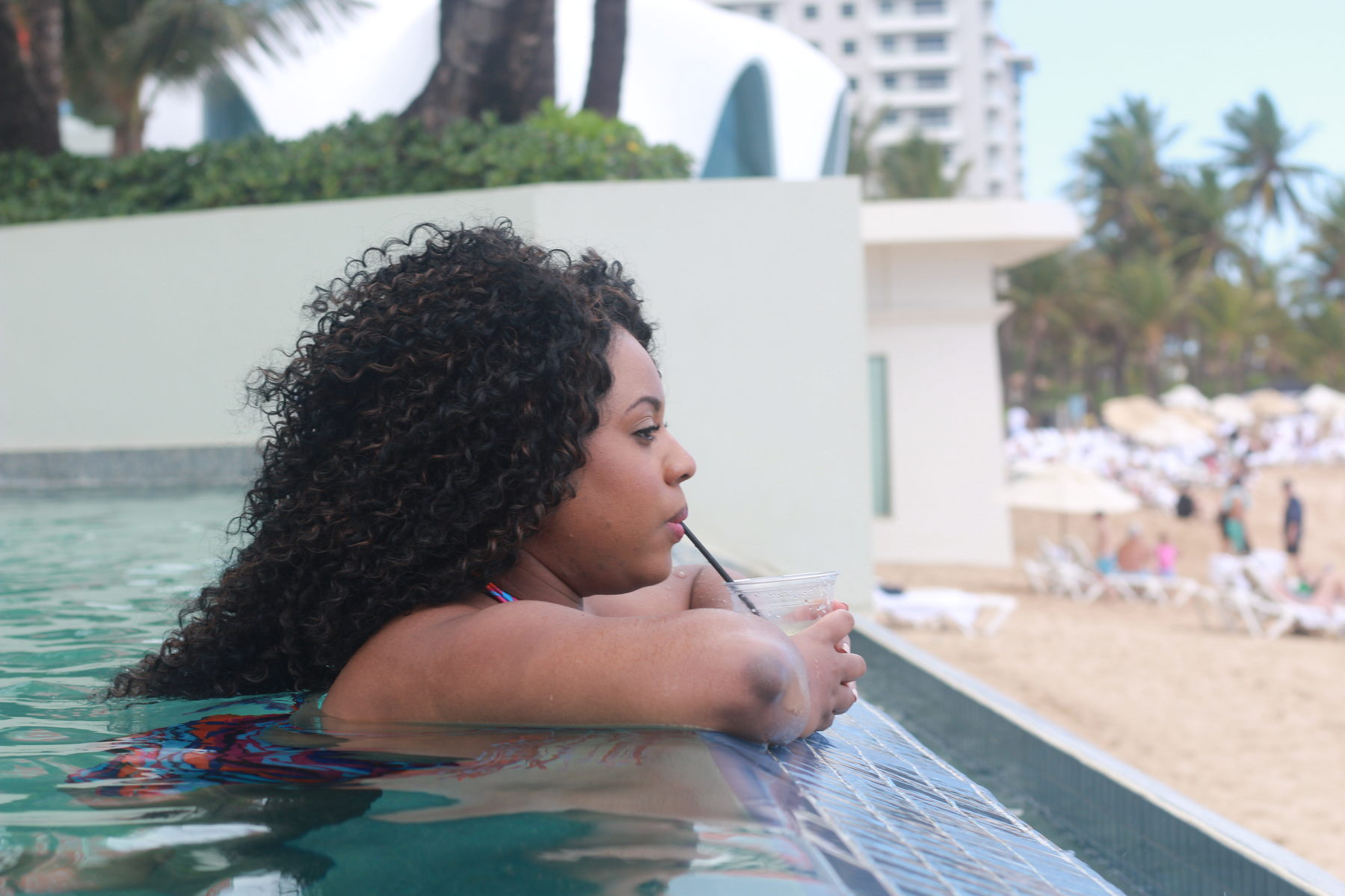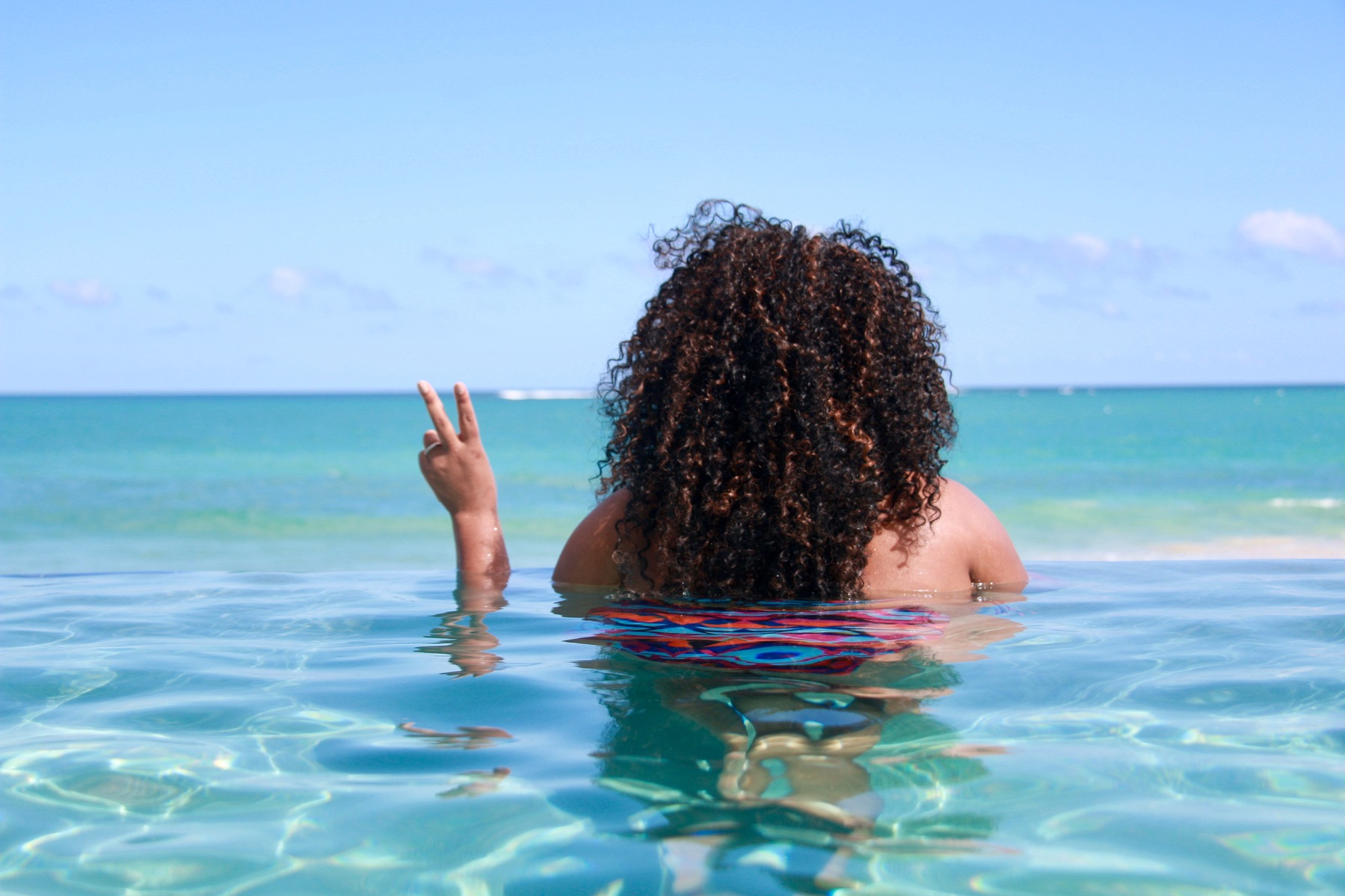 All these photos were shot by Miss B Monet
The resort also has a huge fitness center that has ocean facing state of the art equipment, spinning bikes, resistance machines, and free weights. Every day there is a morning class of either yoga, spinning, and upper or lower body challenges.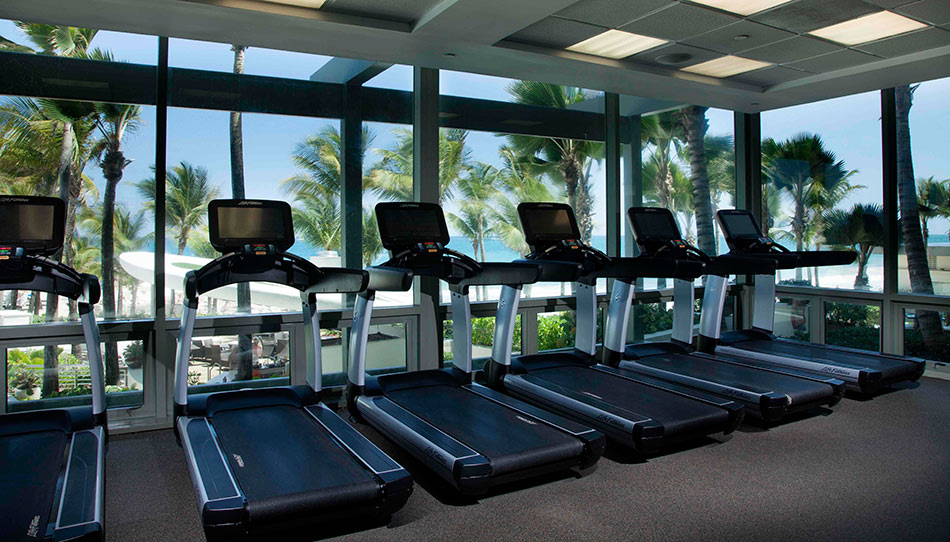 Photo courtesy of La Concha Resort
Guests are also able to cruise around Condado in complimentary bicycles provided by La Concha. We took our bikes for a spin to check out some of the architecture, street art, and a food truck meeting spot not far from the resort. I won't say any names, but some of us had not been on a bike in years, but we survived.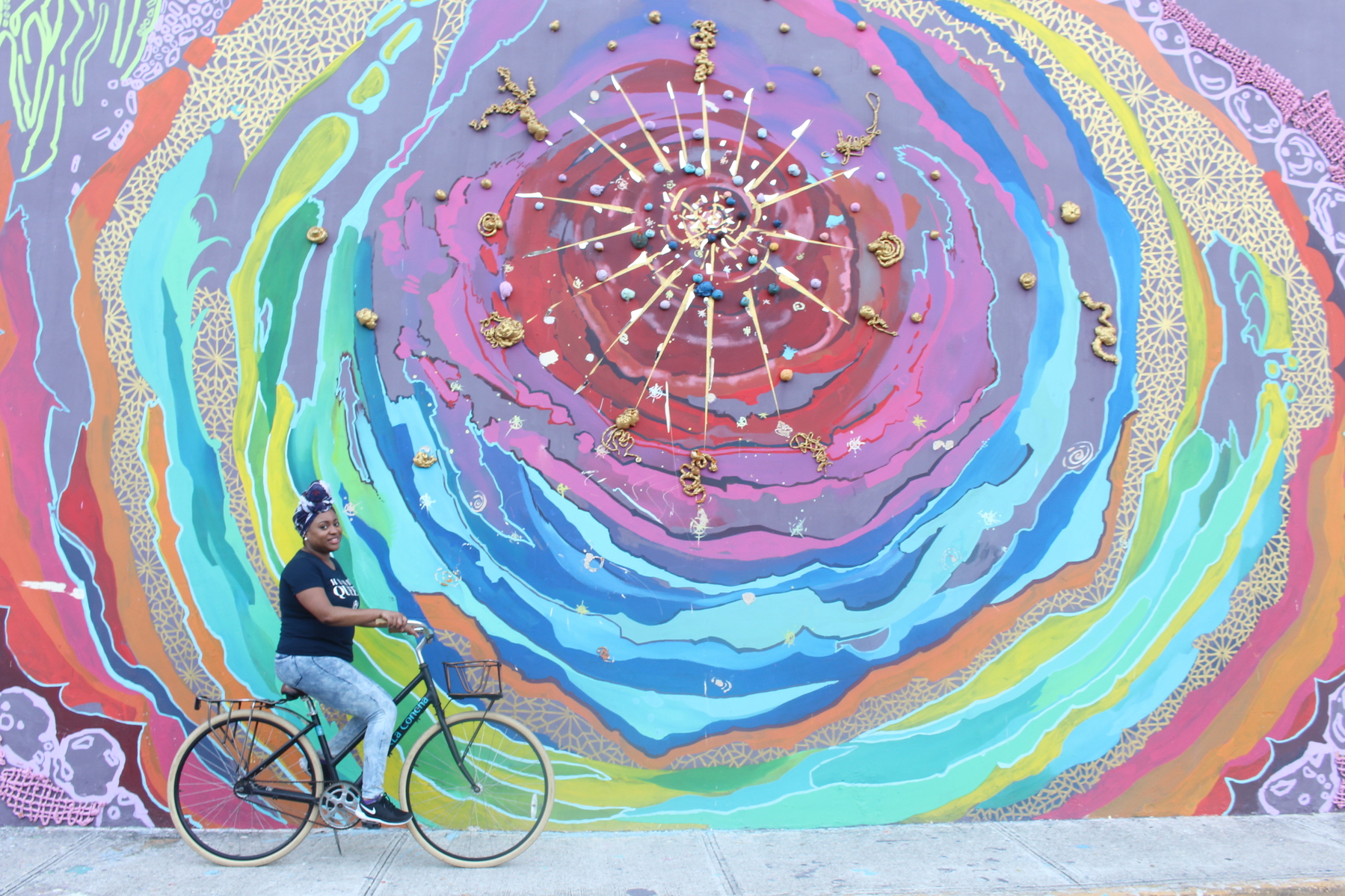 If you're the betting type, La Concha has a casino right off of the hotel lobby. Casino del Mar is open 24/7, and offers high-tech slot machines and card tables that satisfy high rollers and casual players alike.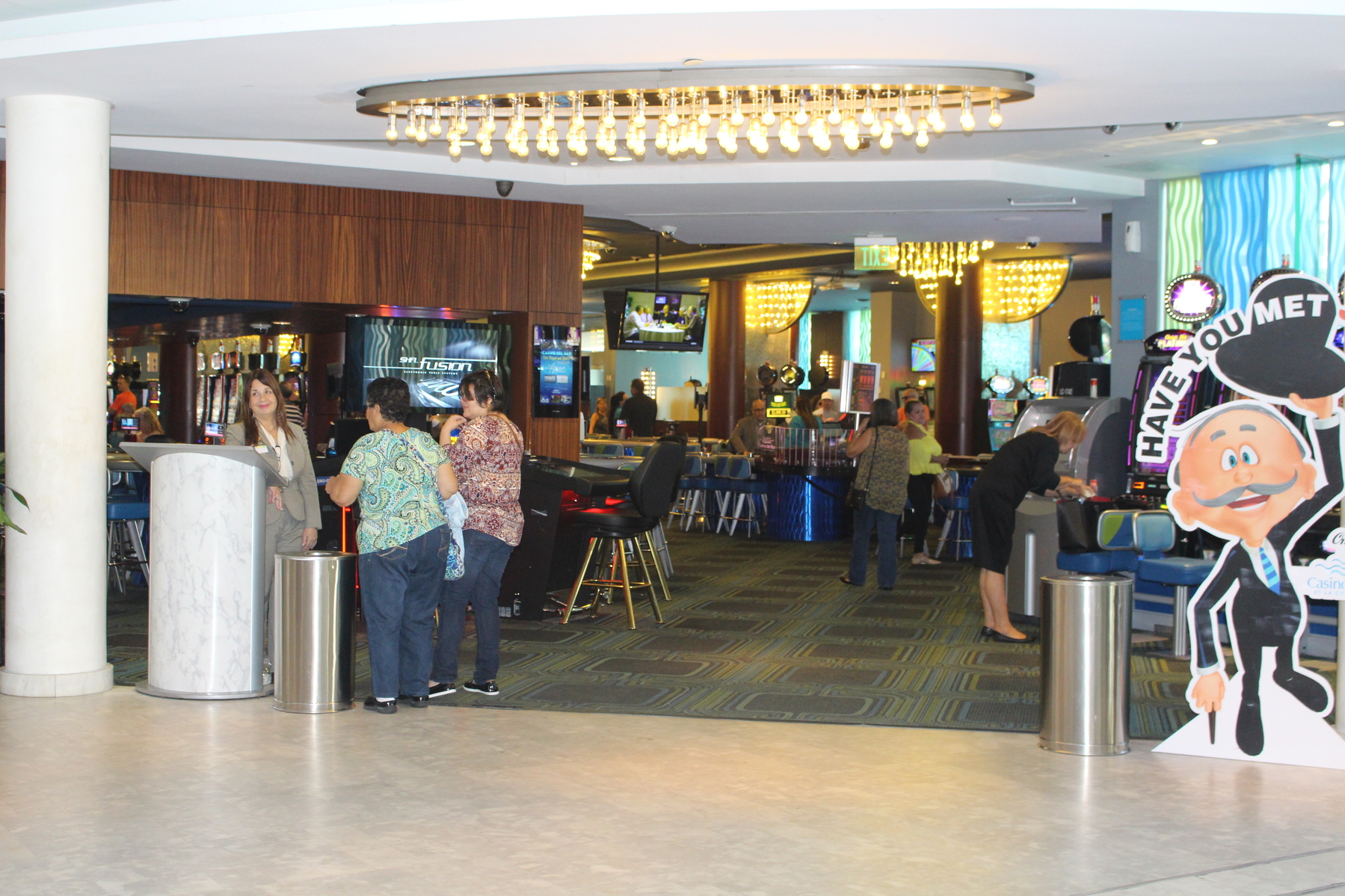 At night, the lobby turns into a party with DJs and even live music. Saturday night we headed down to enjoy a concert by famous Puerto Rican band Vivanativa. Once the band was done performing, the DJ took over as hotel guests danced and partied the night away.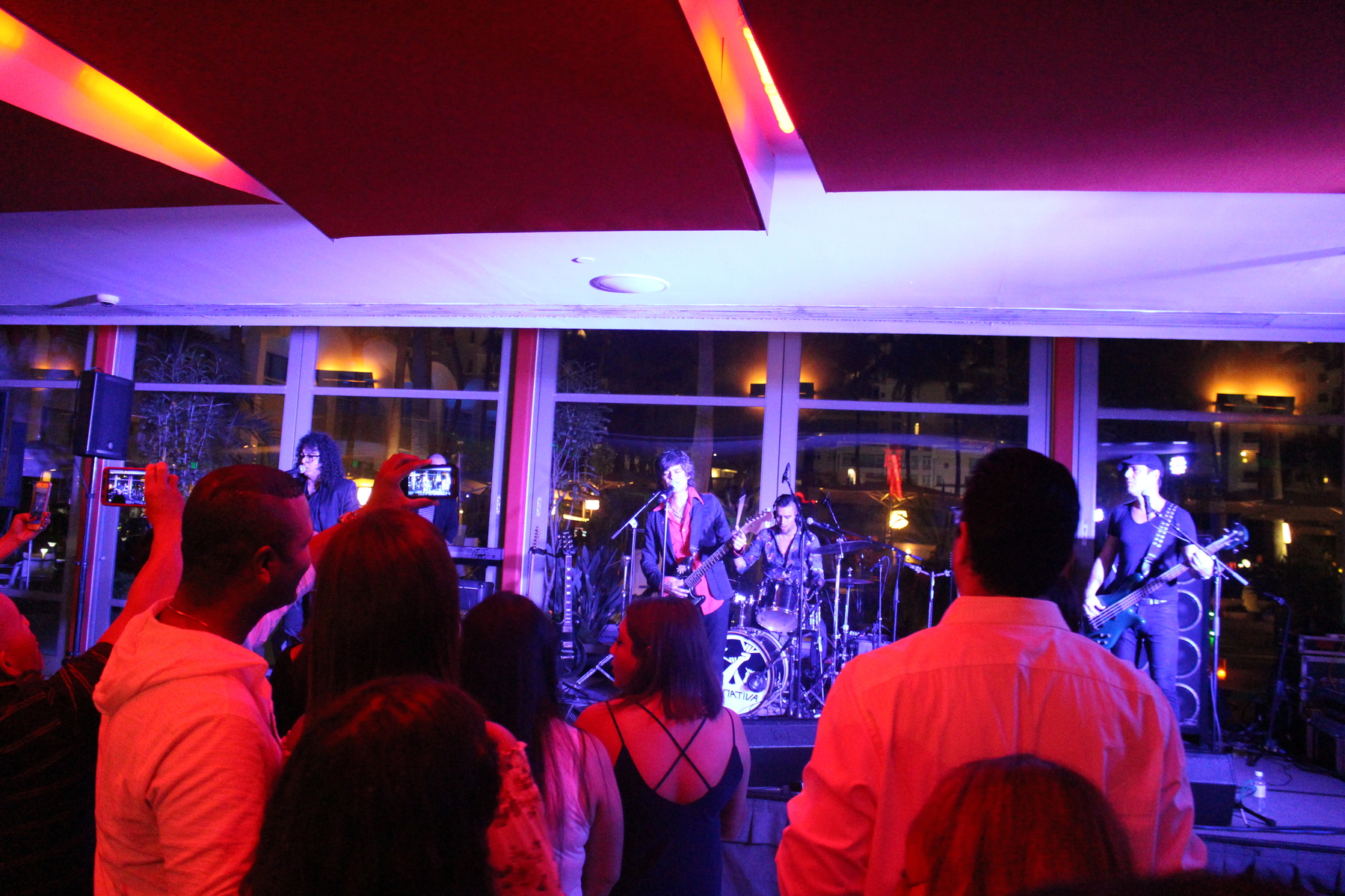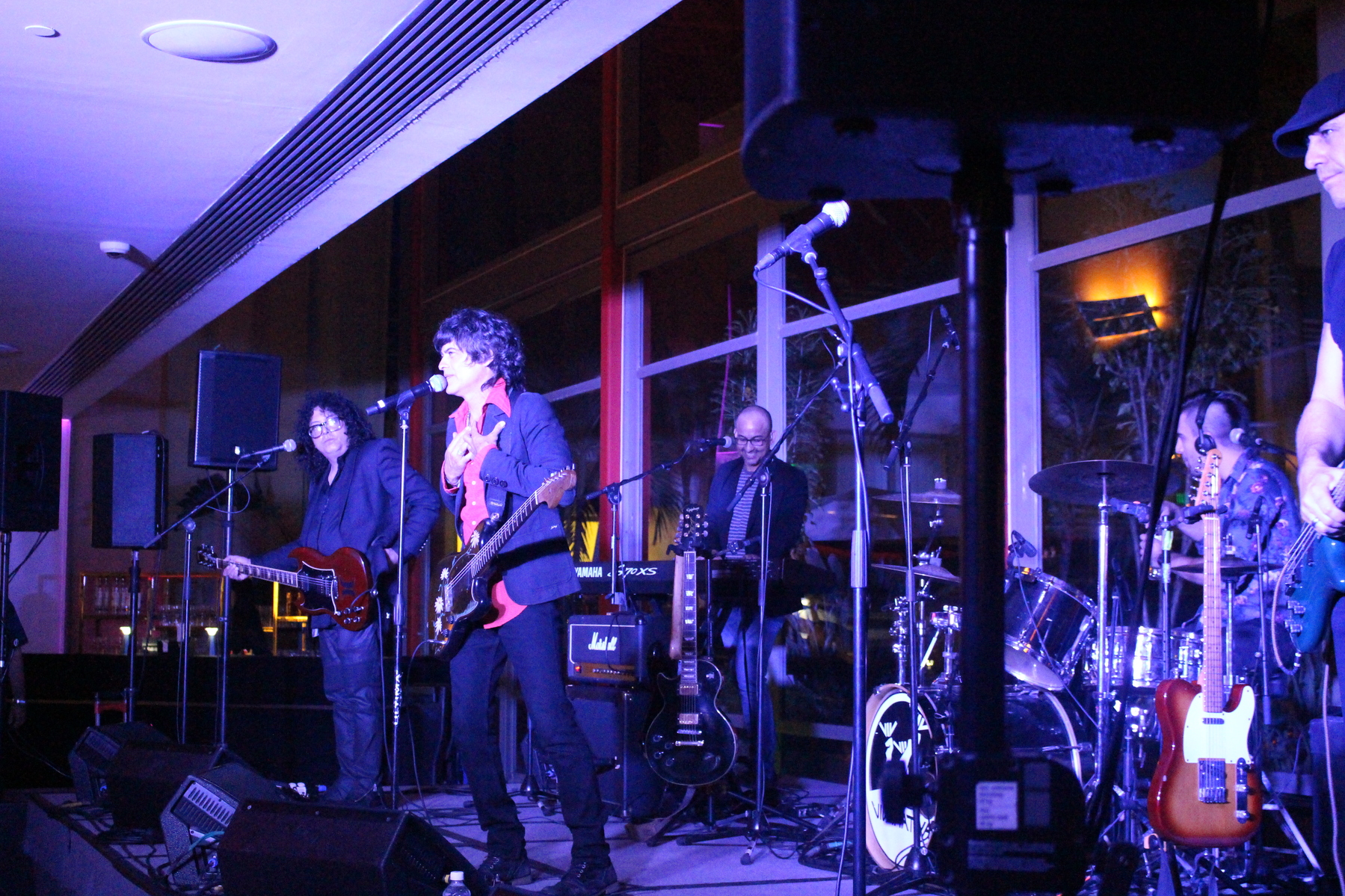 The Staff
From the second we pulled up in front of La Concha Resort, the staff was smiling and welcoming. I mean I don't think I ever saw anyone not smiling. They were so helpful if we ever had any questions or needed assistance. The wait staff at the restaurants and bars were so attentive and prompt with our food and drinks. The management team was always attentive to our needs and those of other guests. When we first arrived, our rooms were not quite ready, so the front desk staff promptly took our bags and held them so that we could enjoy the resort as we waited. And when it was time to check out, it was so easy. We just dropped our keys off and headed out the door. They even held our bags after we checked out since we had a few hours before our flight left.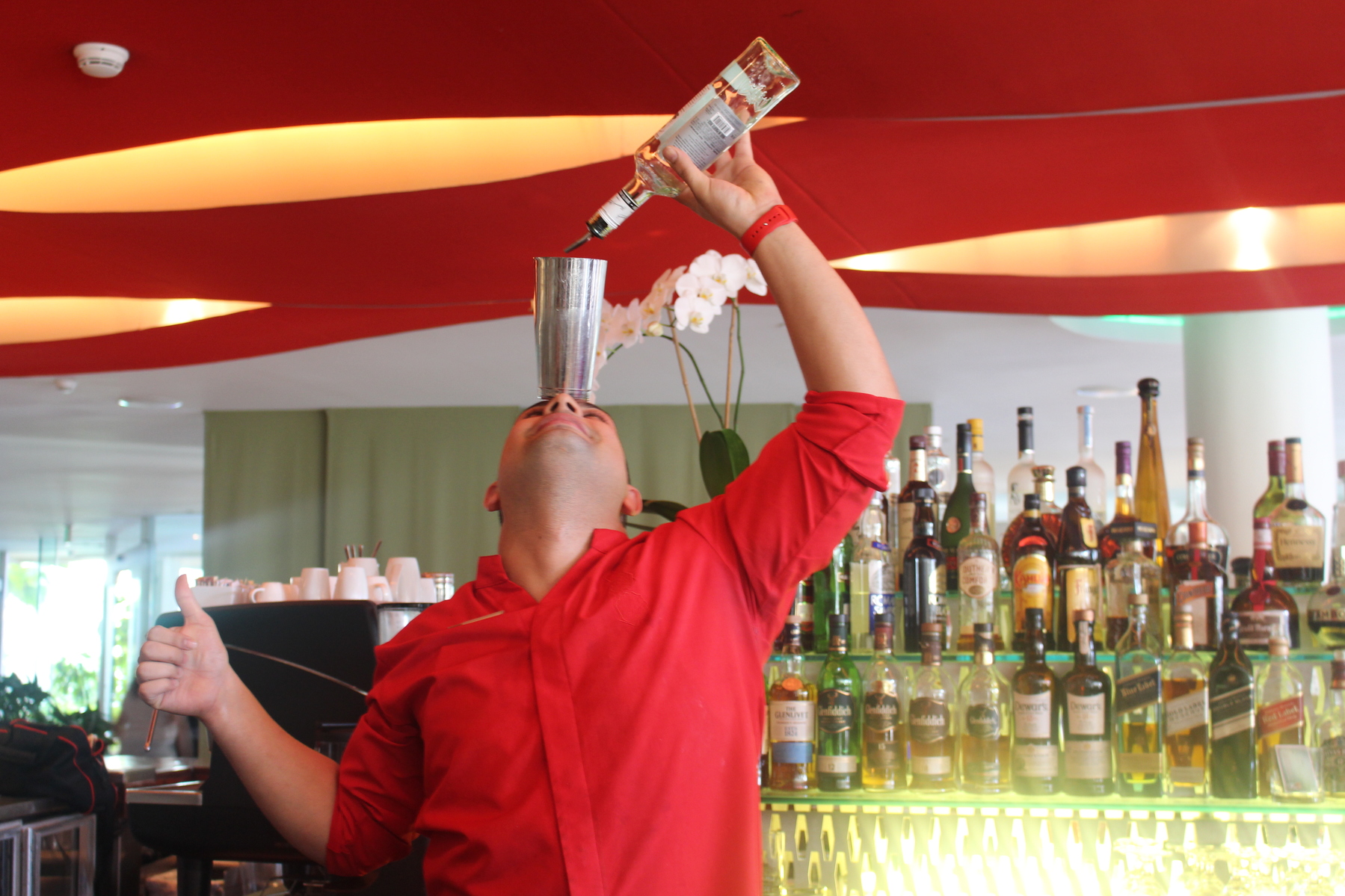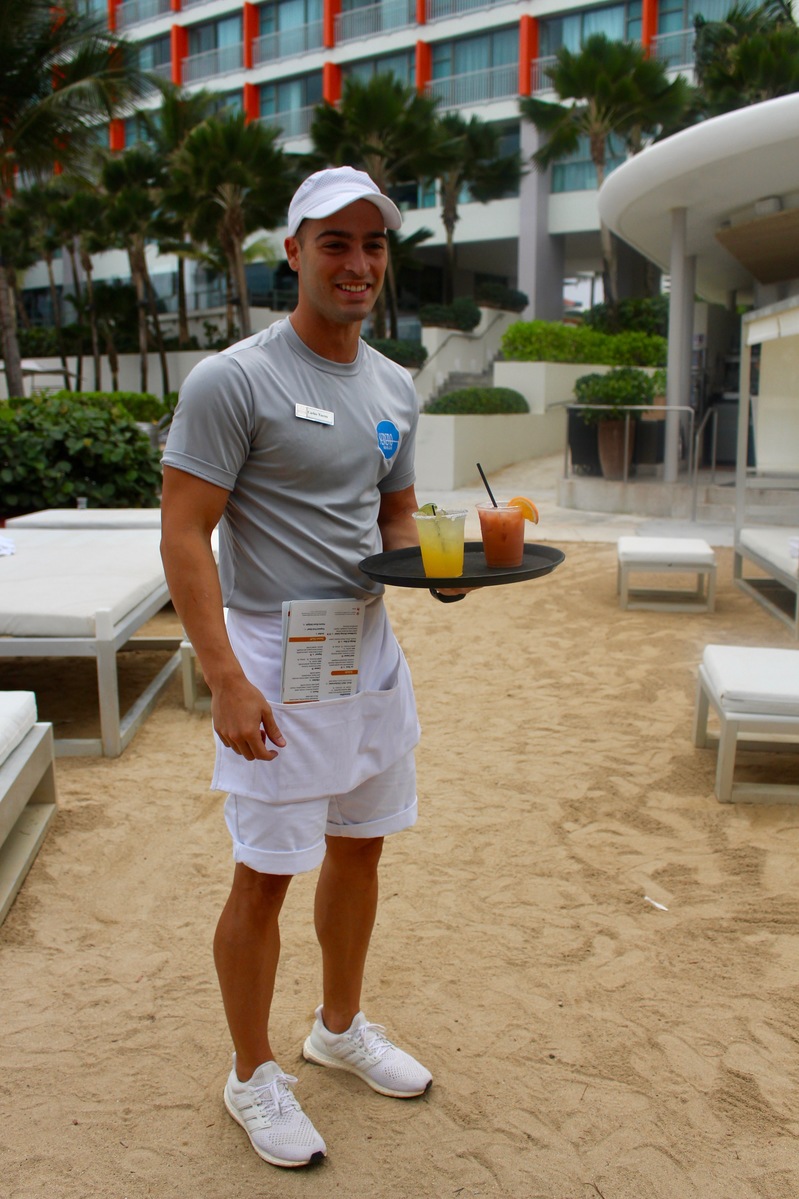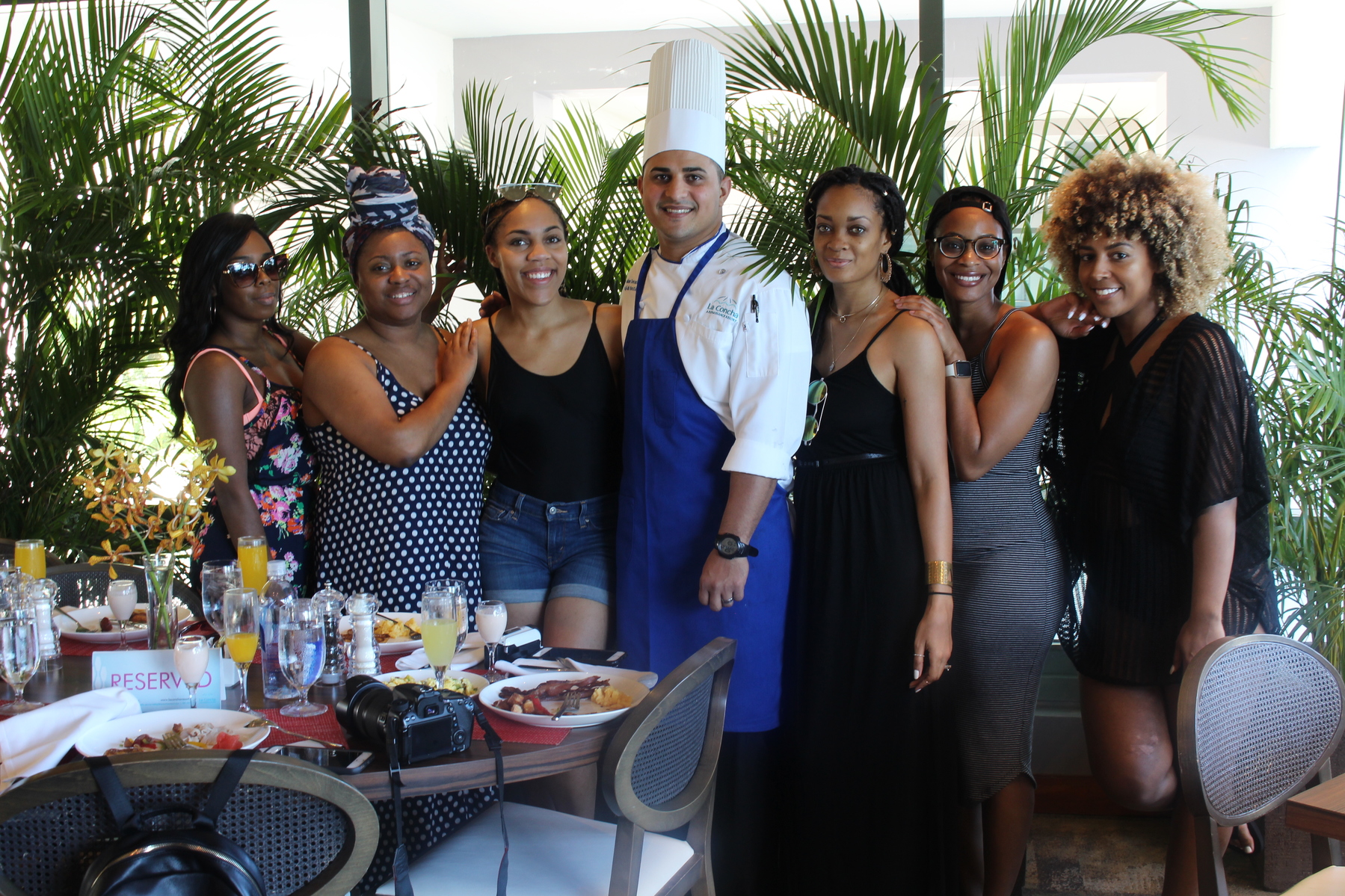 Special thank you to Astrid and the entire staff at La Concha Resort for an amazing stay! I'll be sure to come back in the future and spend some more time at this top notch resort. I know Mr. Blakes would love it there, so I hope to be back soon. If you're looking to travel to San Juan, I highly recommend La Concha Resort for the best in views, amenities, food and drinks, and exceptional service!