This post is sponsored by Tone® Body Wash. All thoughts and opinions are our own. We keep it real at Naturally Glam. #HerestoNew
On this last day of 2016, I'm caught between reflecting on the last year and focusing on the new year. While the last year had some hard moments, there were plenty of great ones too. If I had to think back to defining moments in 2016 that are helping me set new goals for 2017, it was my experience at Blogalicious in November. I talked about that in detail in The Glam Files, so if you aren't receiving those emails sign up here.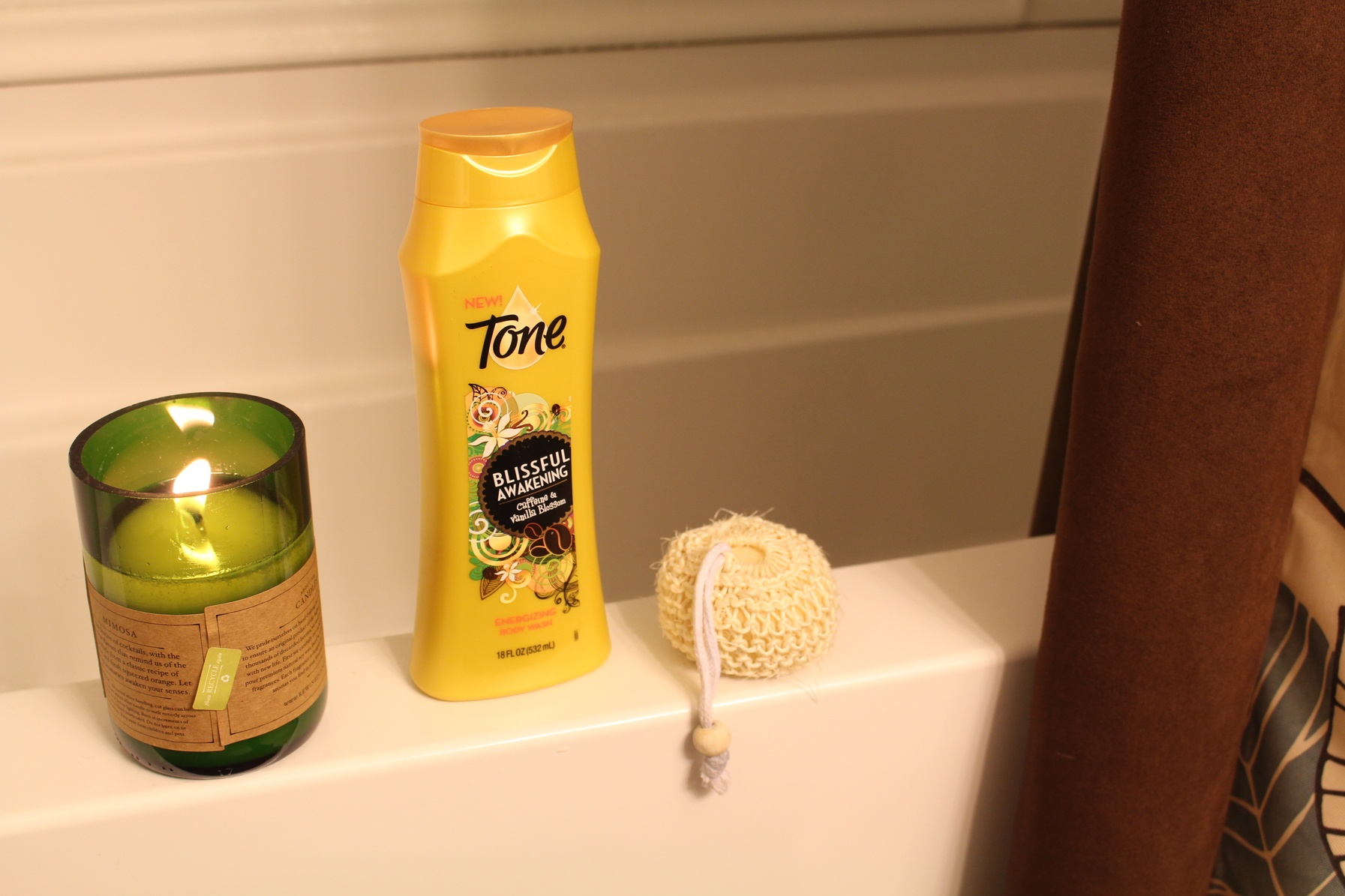 To clear my mind as I right out my new goals for 2017, I woke up and took a nice, long, warm shower using this Tone® Blissful Awakening Body Wash. Instead of just jumping in the shower and jumping out, I decided to light a candle for a more spa-like experience. I lathered up my exfoliating shower sponge, because that is so relaxing to me. I mean, you have to take a shower anyway so why not make it luxurious?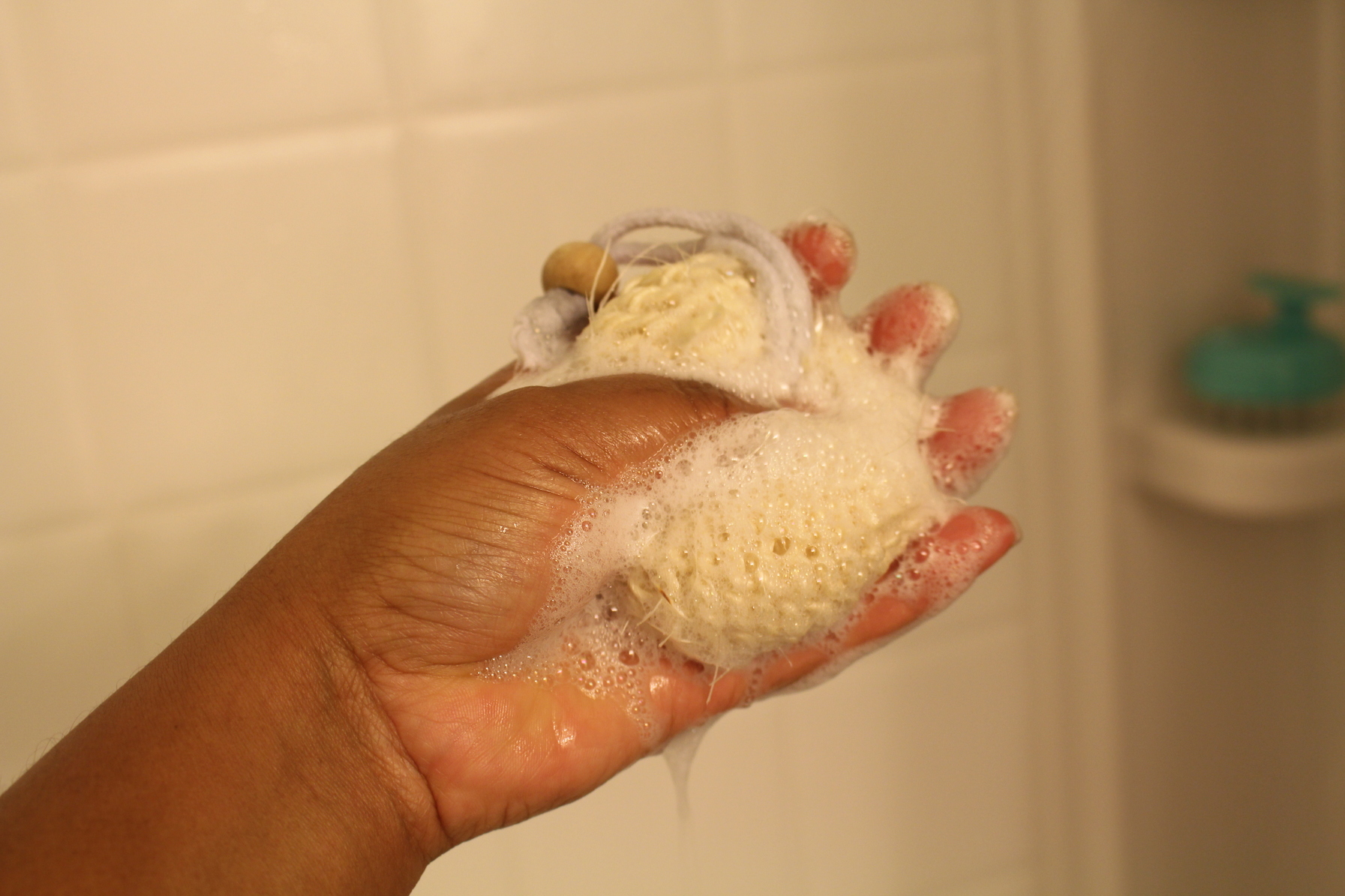 This body wash is infused with caffeine and vanilla blossom to help renew your energy in the morning. It will leave your skin feeling revitalized and ready to take on the day ahead! With Tone® Blissful Awakening Body Wash, you can wash off yesterday and celebrate the opportunities that tomorrow will bring. Grab your own bottle of bliss here! Even Tone® is bring something new next year. They're releasing a new body wash! I had the opportunity to be one of the first to try it out, and all I can say is – it's all about being glam. If you want a chance to be one of the first to try out this new body wash, you can sign up here. You're welcome.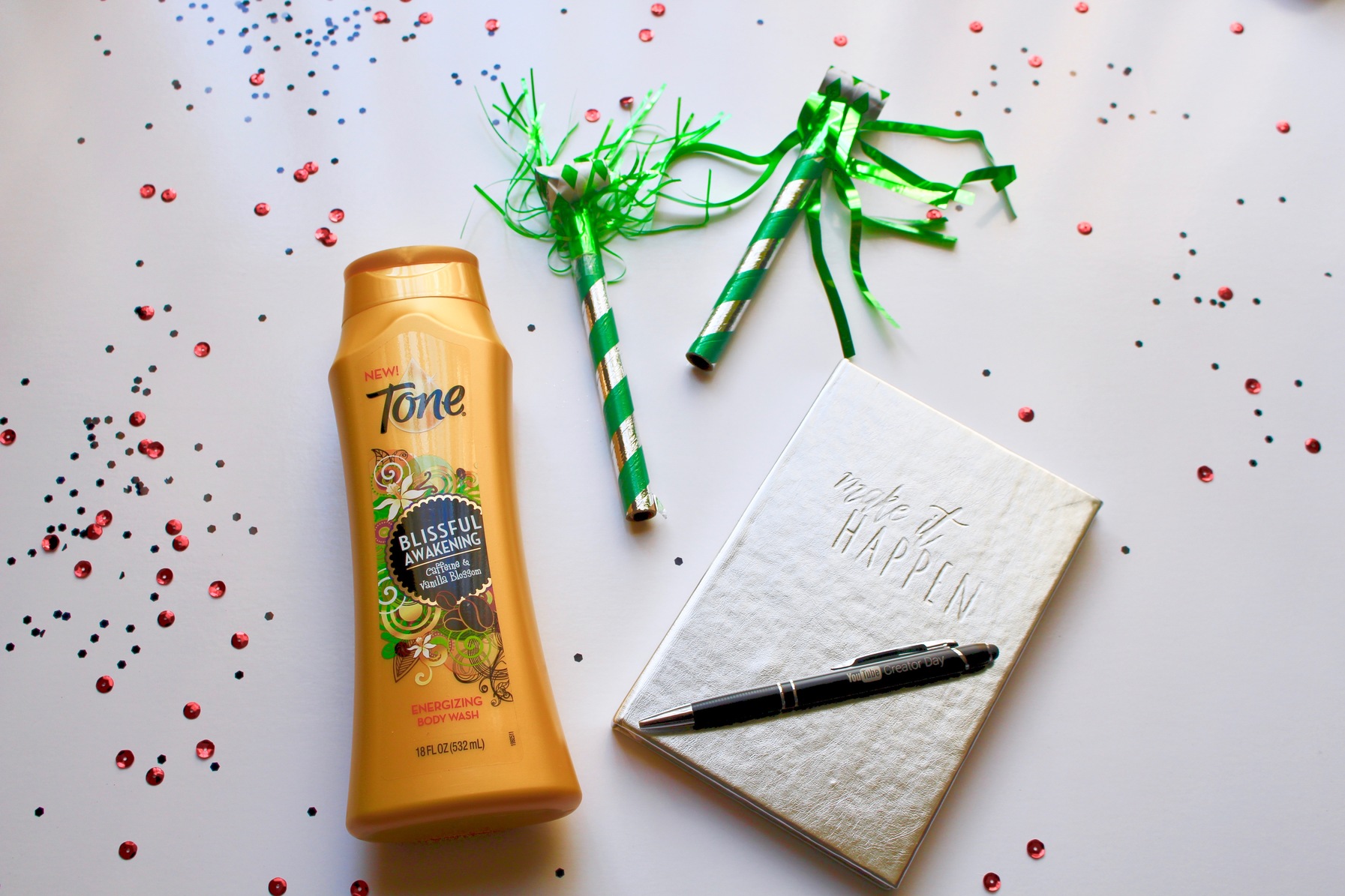 Today, I washed off the fact that I have not been taking very good care of myself. Not enough sleep, not enough water, not enough greens, not enough working out, not enough relaxing. I'm looking forward to the new goals and new opportunities that the new year will bring, starting tomorrow.
What new goals and opportunities are you looking forward to in the new year?