This shop has been compensated by Collective Bias, Inc. and its advertiser. All opinions are mine alone. We keep it real at Naturally Glam. #UniquelyMine #CollectiveBias
Fresh flowers and plants bring life into any space on your home. Floral arrangements, whether extravagant or simple, add a pop of color to your home decor. Red roses are a simple yet elegant touch, that is not only readily available in February because of Valentine's Day, but if you shop after the holiday, very inexpensive. In this post, we'll be showing you how to make a unique glass bottle flower vase to display some stemmed red roses for the vanity we use as a work station in our home office/studio.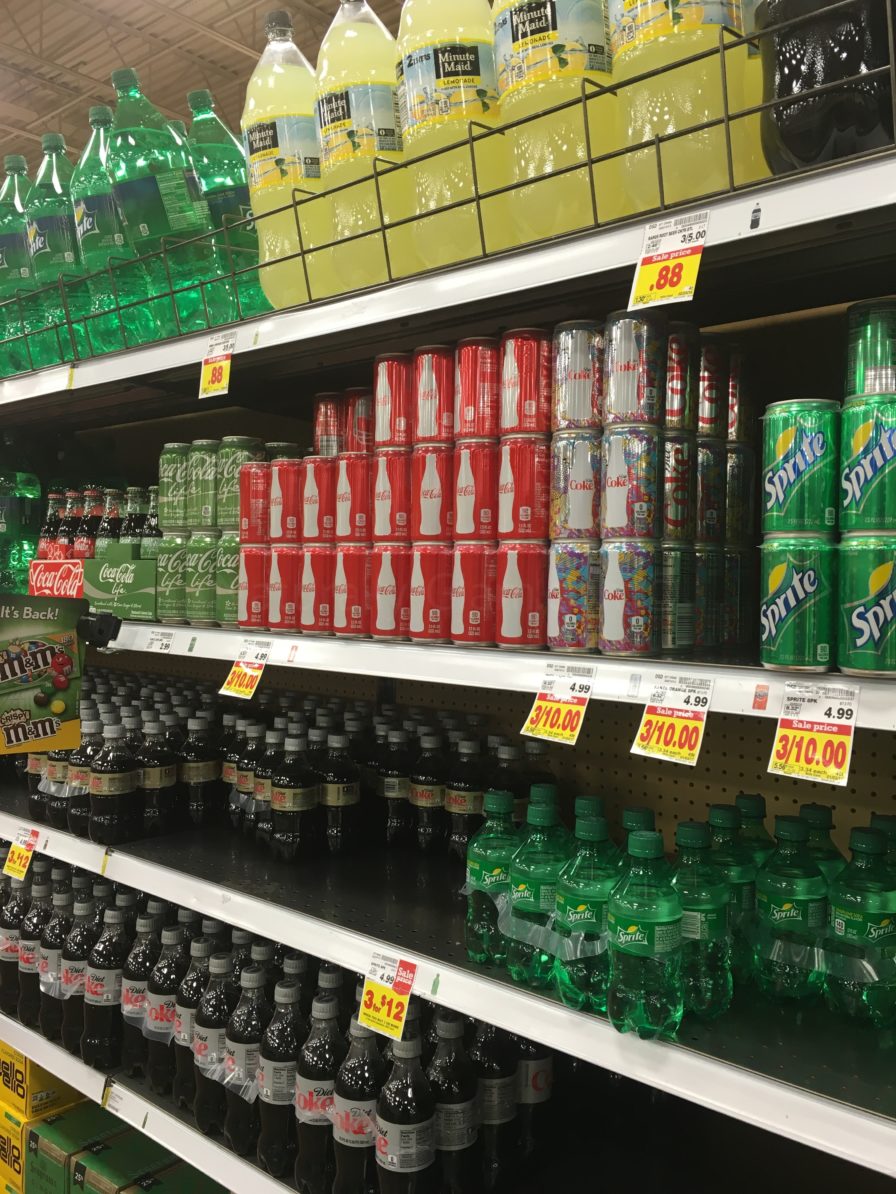 Coca-Cola has created a new, uniquely packaged bottle to showcase its Diet Coke. No two bottles are the same. I drink Diet Coke regularly as one of my 'cheat treats' for myself as I try to watch my calorie intake. I can enjoy Diet Coke without feeling guilty about drinking lots of calories. I love to up-cycle and reuse unique bottles and glass containers, so I love the idea of these one of a kind glass bottles. Not only is Diet Coke giving me an calorie free beverage alternative, but also a cool home decor piece I can transform to decorate my home office to make it more my own.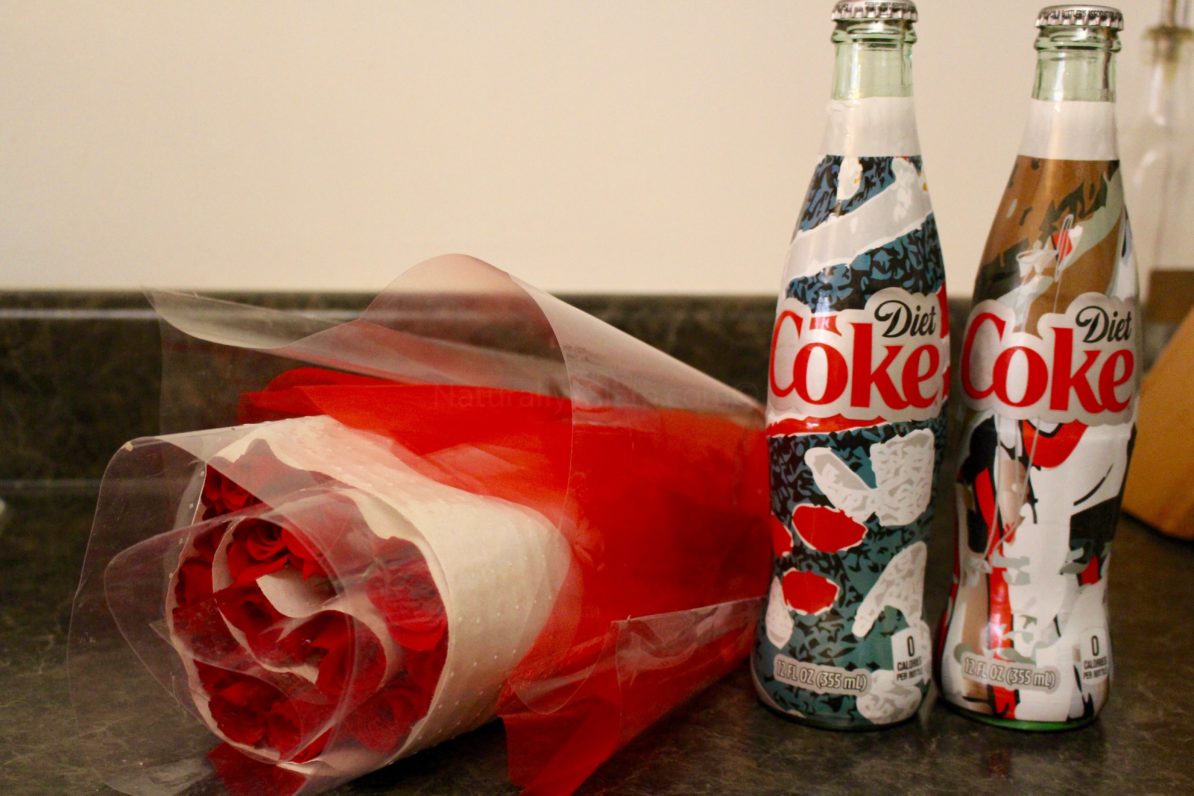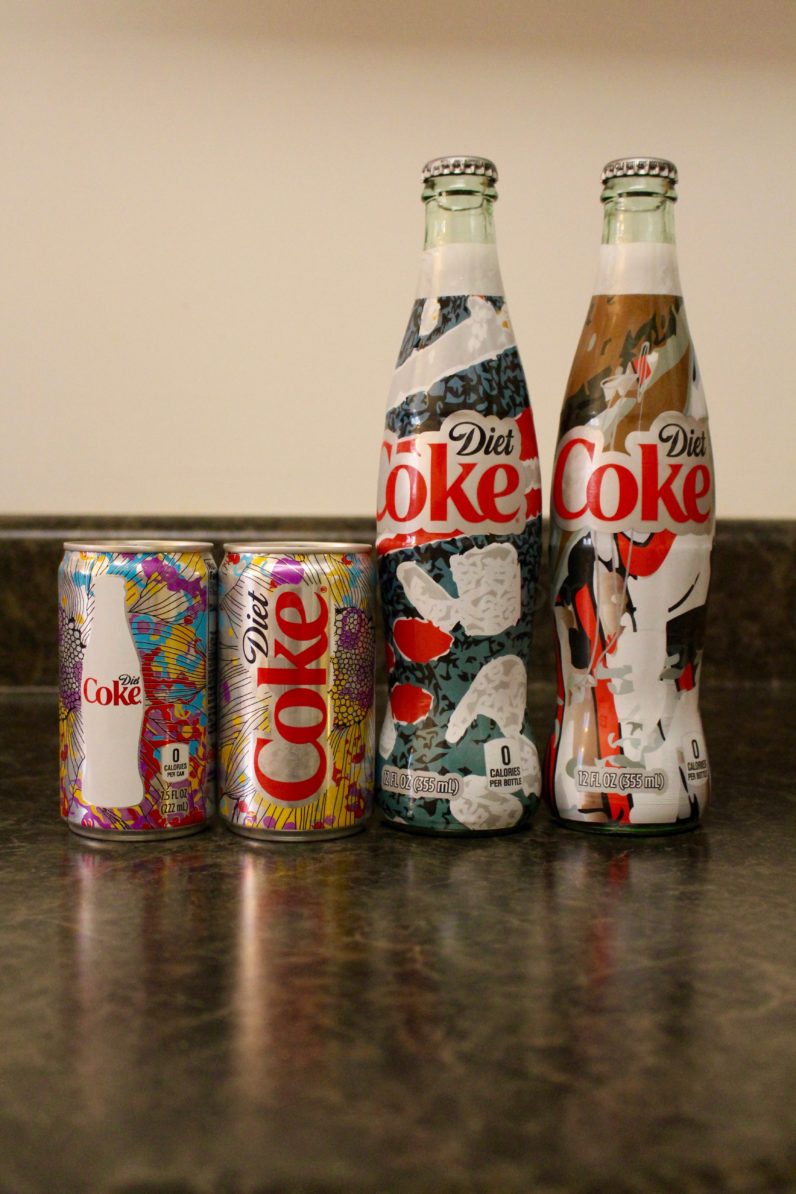 Finding the Diet Coke display in my local Kroger Marketplace was just the beginning. There were so many designs to choose from, each with a variety of colors and patterns. I tried to think of colors that already exist in the space, like black, gold, and red, as well as contrasting colors, like the soft teal. I also wanted the two bottles to have similar colors but different patterns. After a few minutes, maybe longer, I made my selection and picked up a pack of mini cans as well which also had a pretty dope design.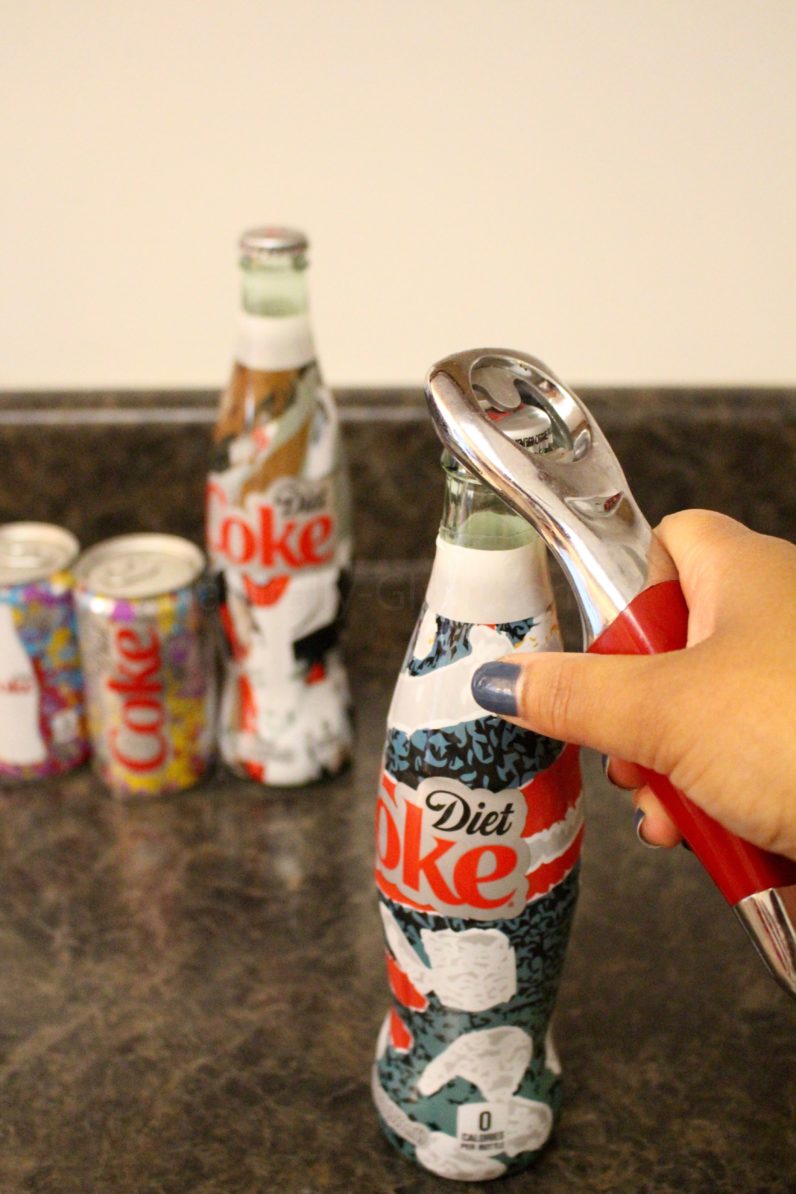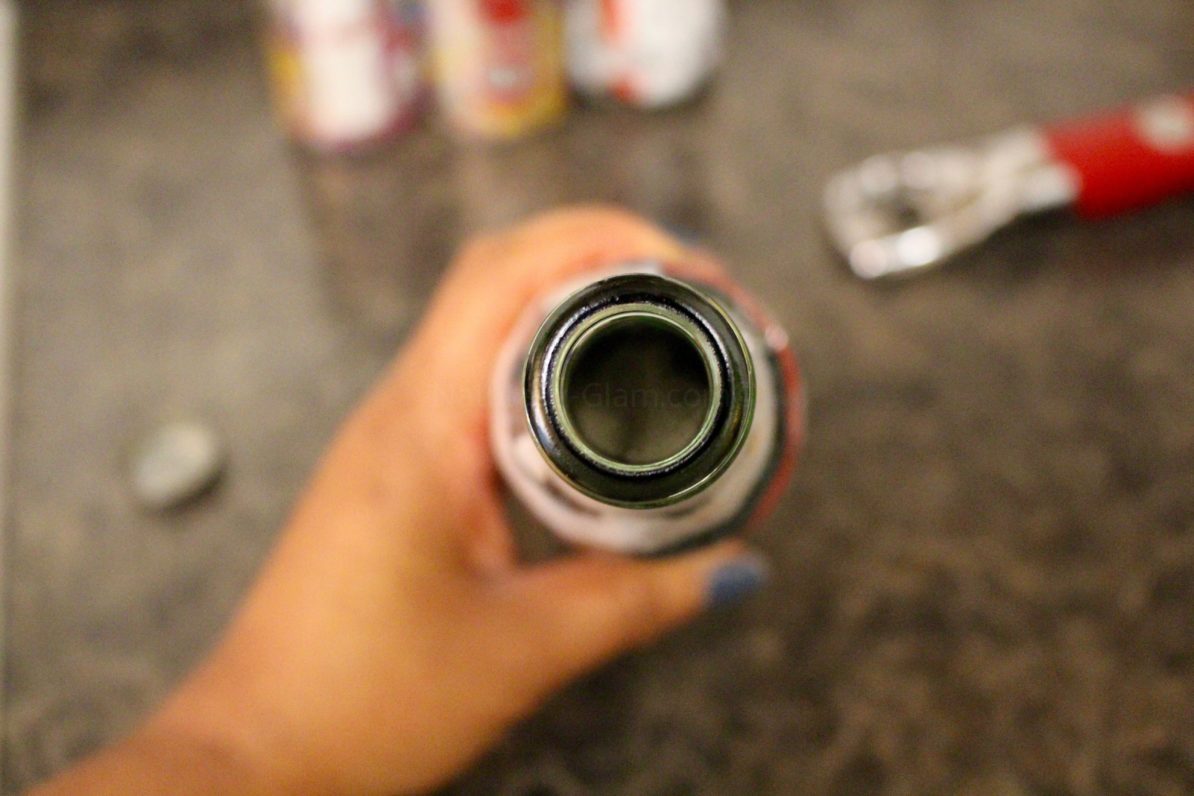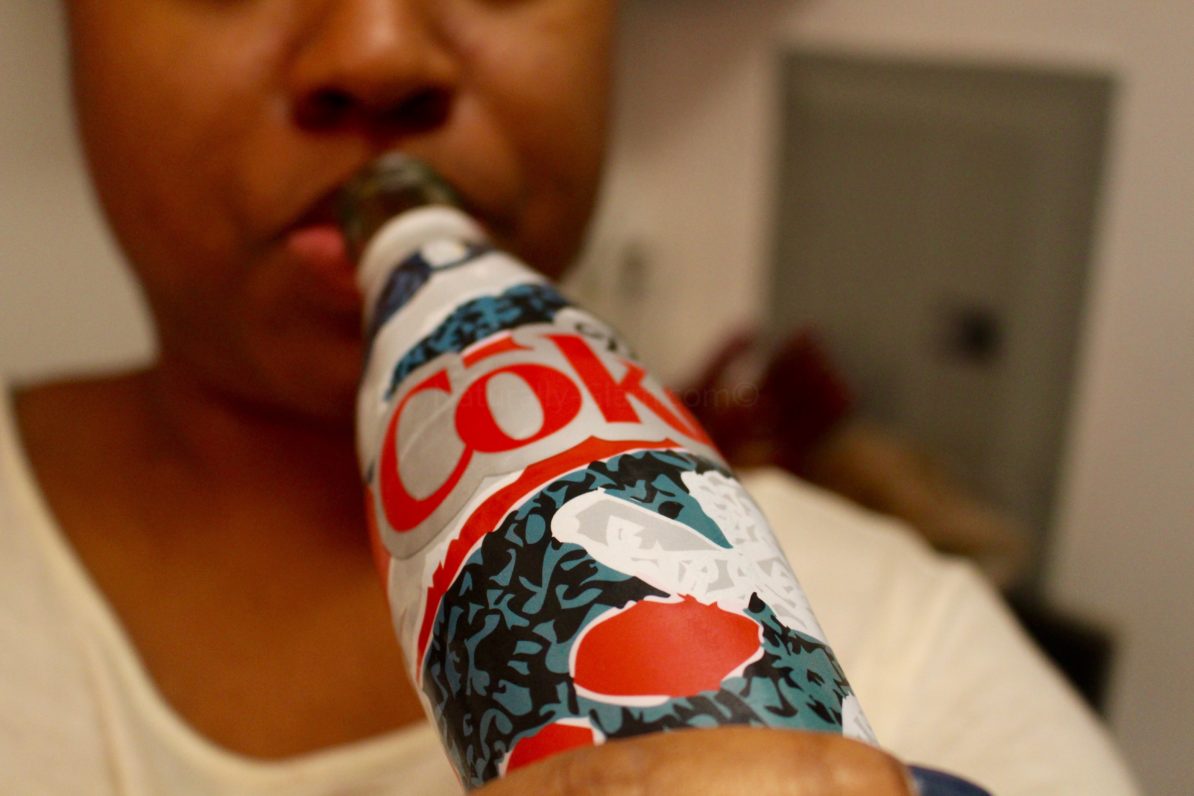 Once I got home, I put the bottles and cans of Diet Coke in the refrigerator until the next day. I stopped at a florist on the way home from work, and grabbed a dozen red roses that were priced to sell, and headed home. There's nothing like popping the top off of a cold, bottled soda and watching that sorta fog rise from inside the bottle. That lets you know there some cold deliciousness that's about to hit your throat.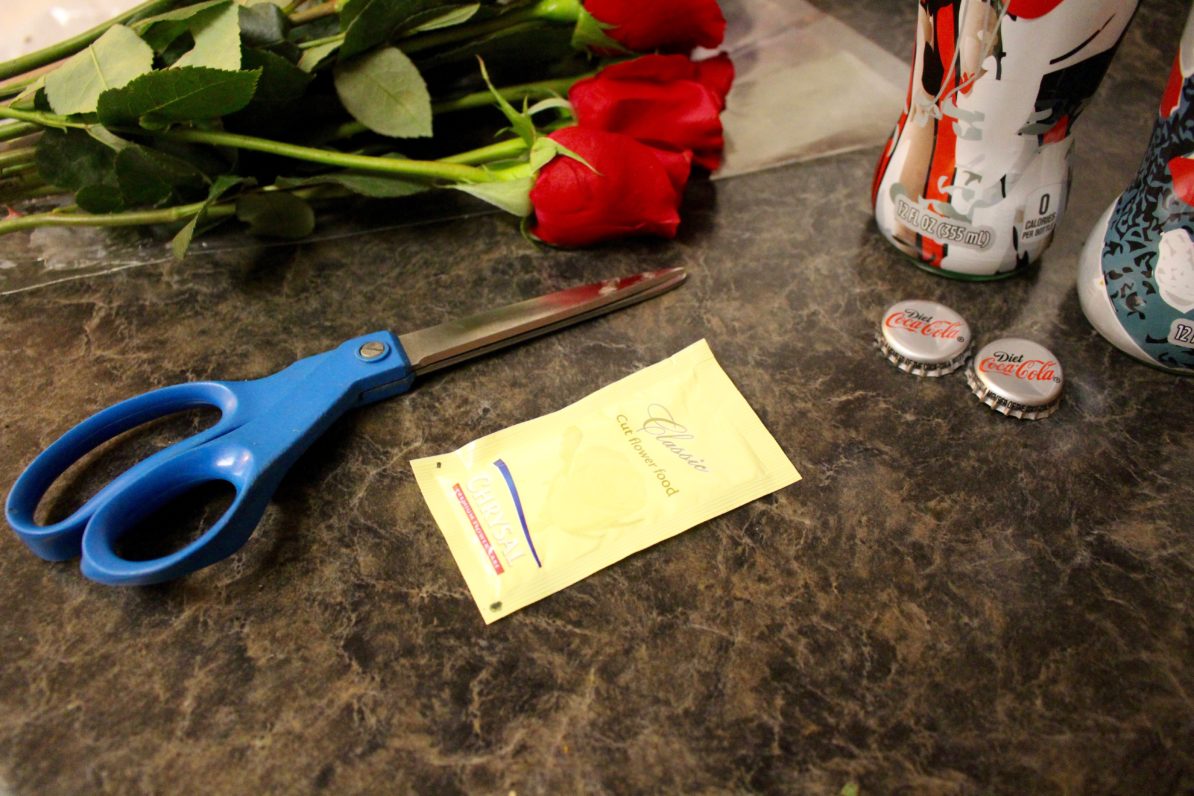 Here's how to go from a bottle of soda to a flower vase:
Remove the cap with a bottle opener, and enjoy all the Diet Coke goodness. Major key alert.
Once you're done drinking, rinse out the bottle with water to clean it out.
Most flowers come with cut flower food that you simply mix with water and add to the vase. Ours came with a small packet of food that we mixed with 1 quart of water as instructed on the package. We added about 3/4 cup of this mix in each of the glass bottles.
With sharp scissors or a knife, cut at least 1″ of each stem off. Then add each rose individually to the vase. This way you ensure each one reaches the bottom of the vase.
Position the flowers like you want, and place your vase wherever you'd get the most joy from seeing it. Waa-laa!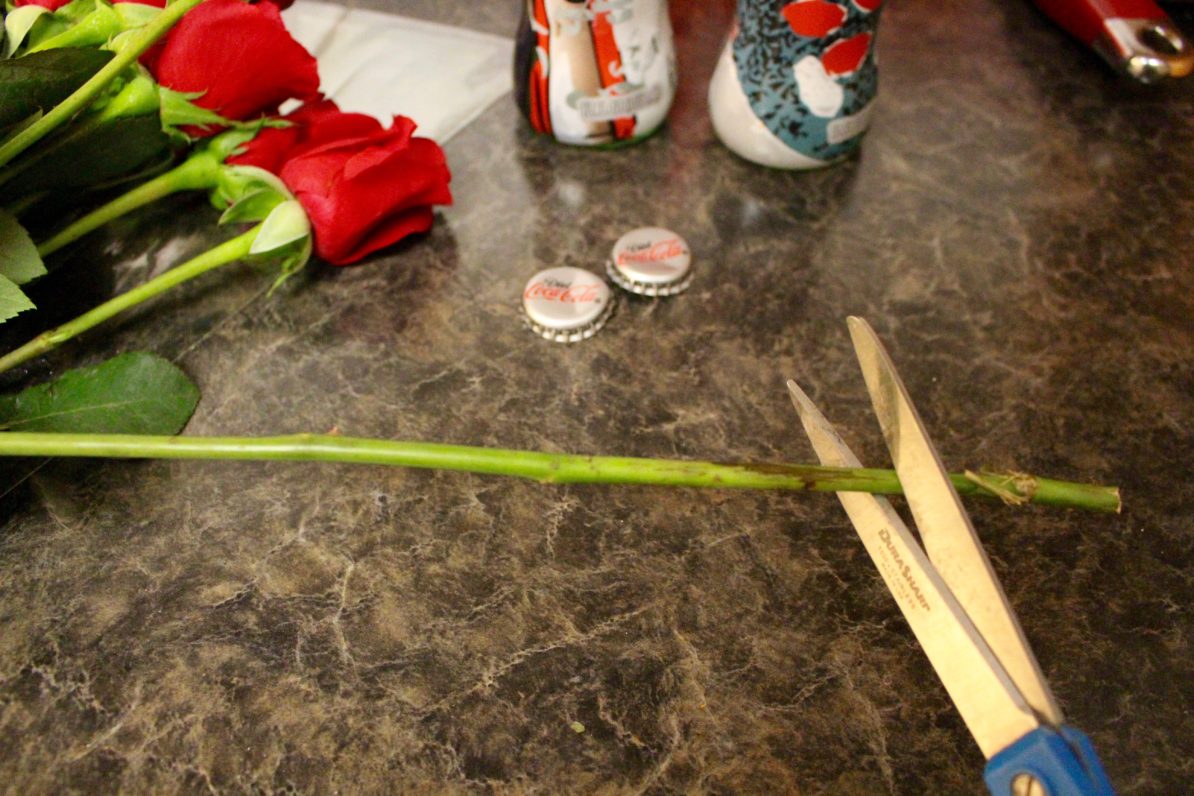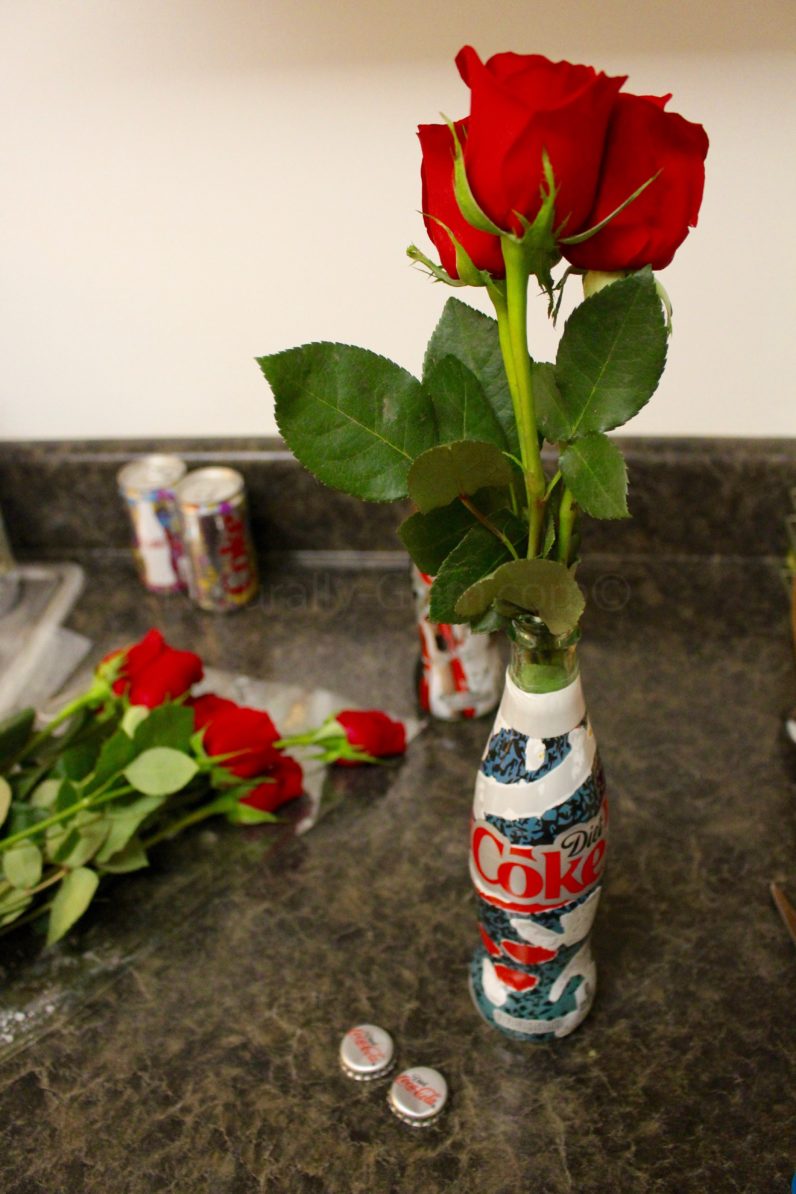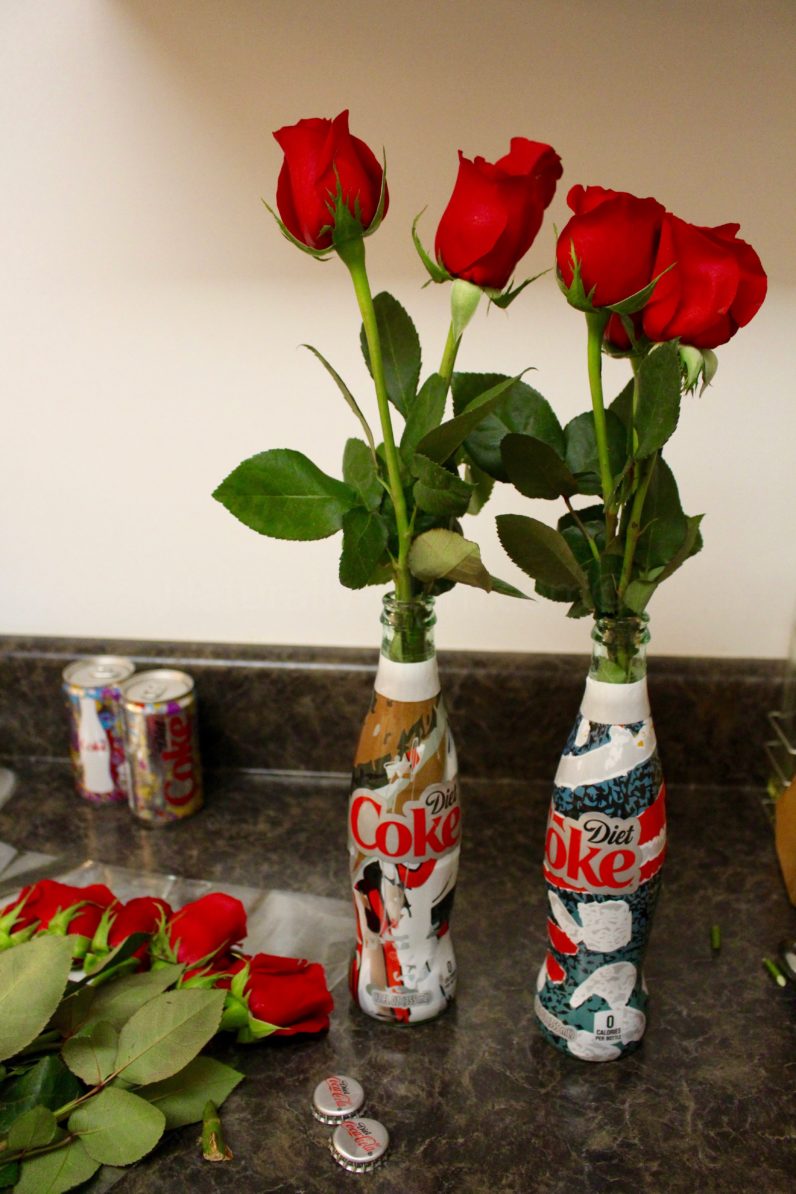 There you have it – how to make a unique glass bottle flower vase in 5 easy steps. These turned out amazing and look stunning on the vanity. All we have to do to is trim a small bit of the stem off every couple of days to help the cut flowers last longer. We'll be able to enjoy these roses for a week or so, and then try something different the next go 'round. It's kinda cool knowing that I hand picked these bottles and no one else in the world has them.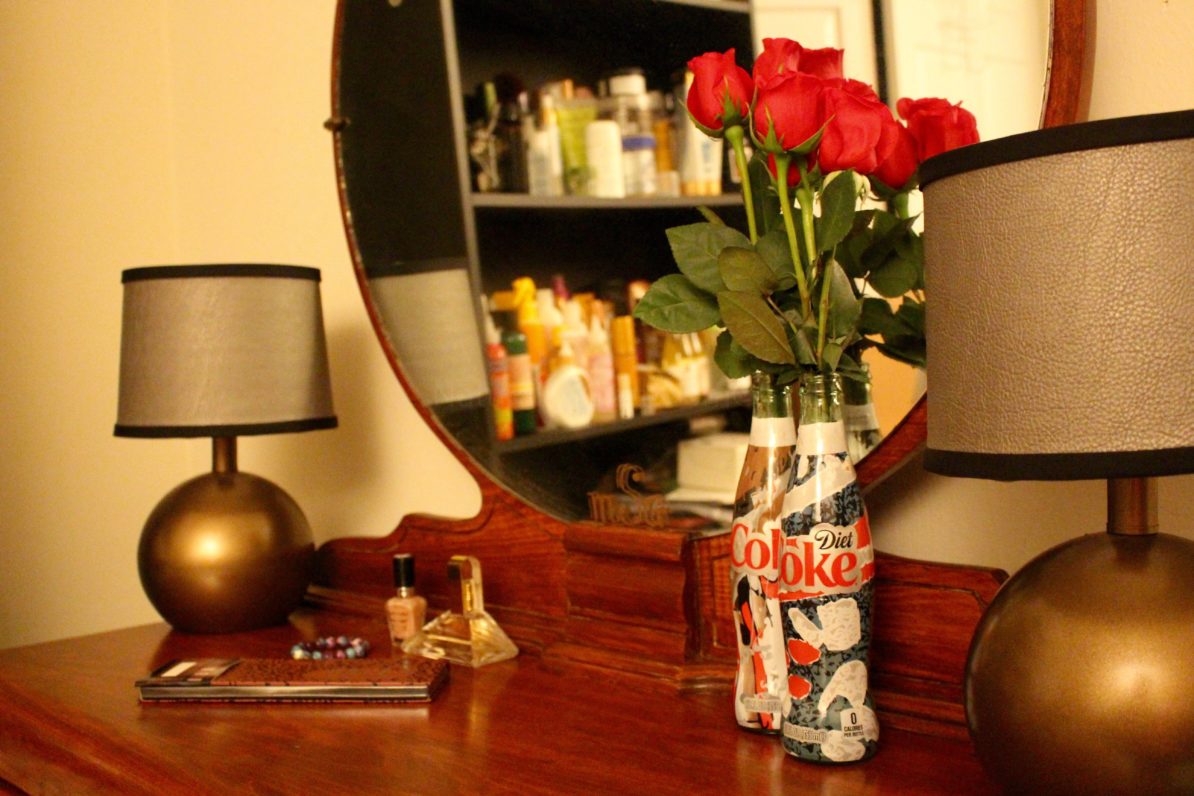 <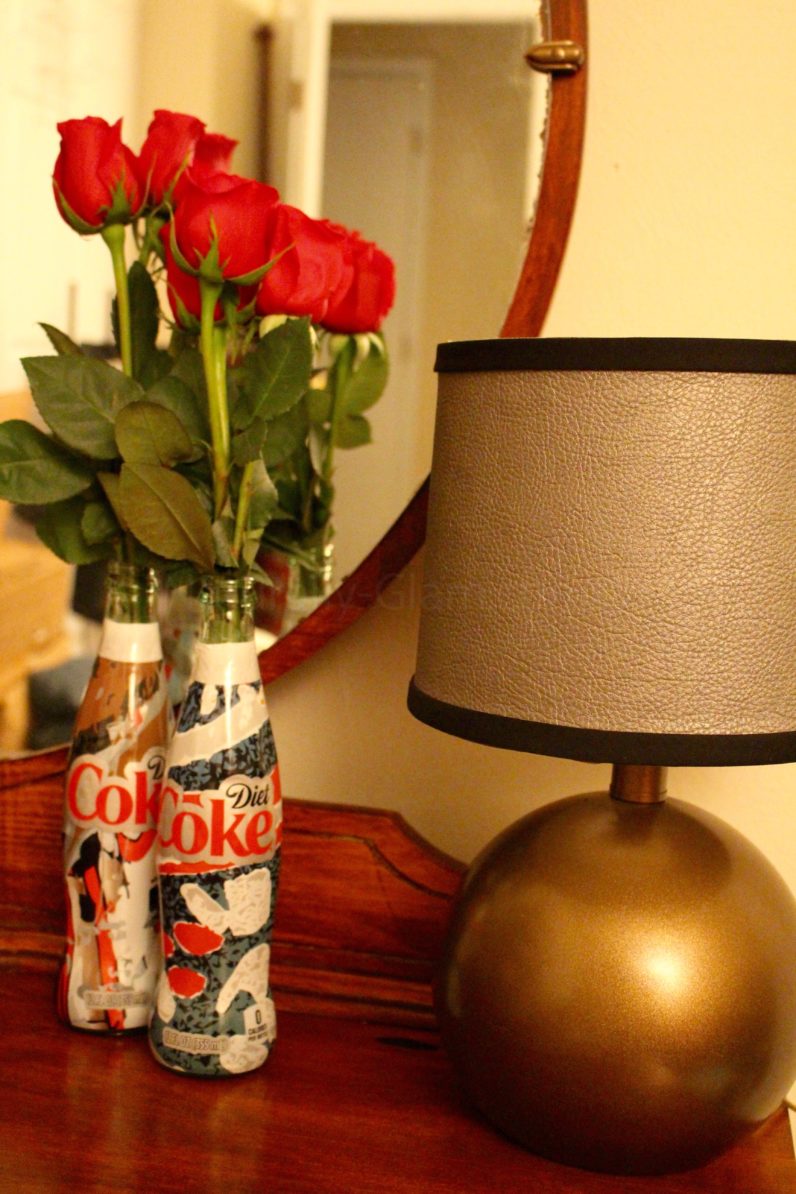 To learn more about this launch and where to find these one-of-a-kind Diet Coke bottles in your area, be sure to visit the website here.