When you're long overdue spending time with you best girlfriends, sometimes you want to hang out without going out. I hosted the perfect Girls Night In at my house for my girls Stephanie and Alexis, so we could have some fun, quality time catching up with each other. Once we set the date, I starting thinking of ideas for food, drinks and more.
One thing I knew was that we would all becoming straight work to my house. I wanted to keep things simple on myself, but still special for my girls. If you're up next to looking to host your friends, these are the 3 simple tips for hosting the perfect Girls Night In and how I used them for my party.
#1 – Make it personal.
Nothing makes your friends feel more special than something that is personalized for them. Consider providing them with a gift or party favor that has their name or even their initial when they arrive. Since I knew we were going to be wanting to kick our shoes off, I put together these gift bags with their own comfy slippers that they could wear that night and take home with them. I found 3 pairs of these slippers at Target for only $3 each but you can find similar ones on Amazon here! Also, I included a mug with their initial on the front, which I found at TJ Maxx for $4, stuffed with some hand lotion, hot chocolate packets and a small candle. They loved their gifts, especially their initial mugs, and I spent less than $10 per person.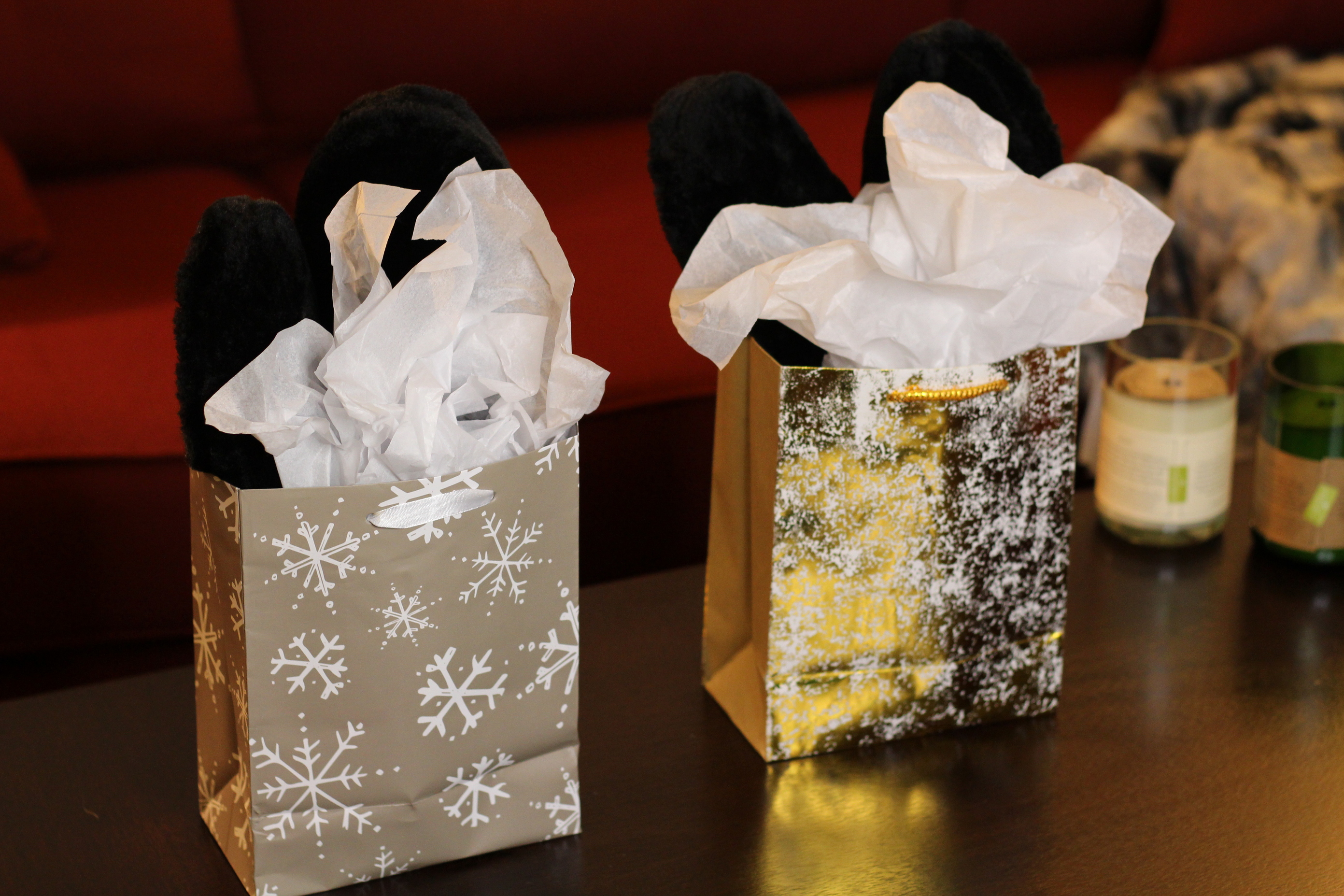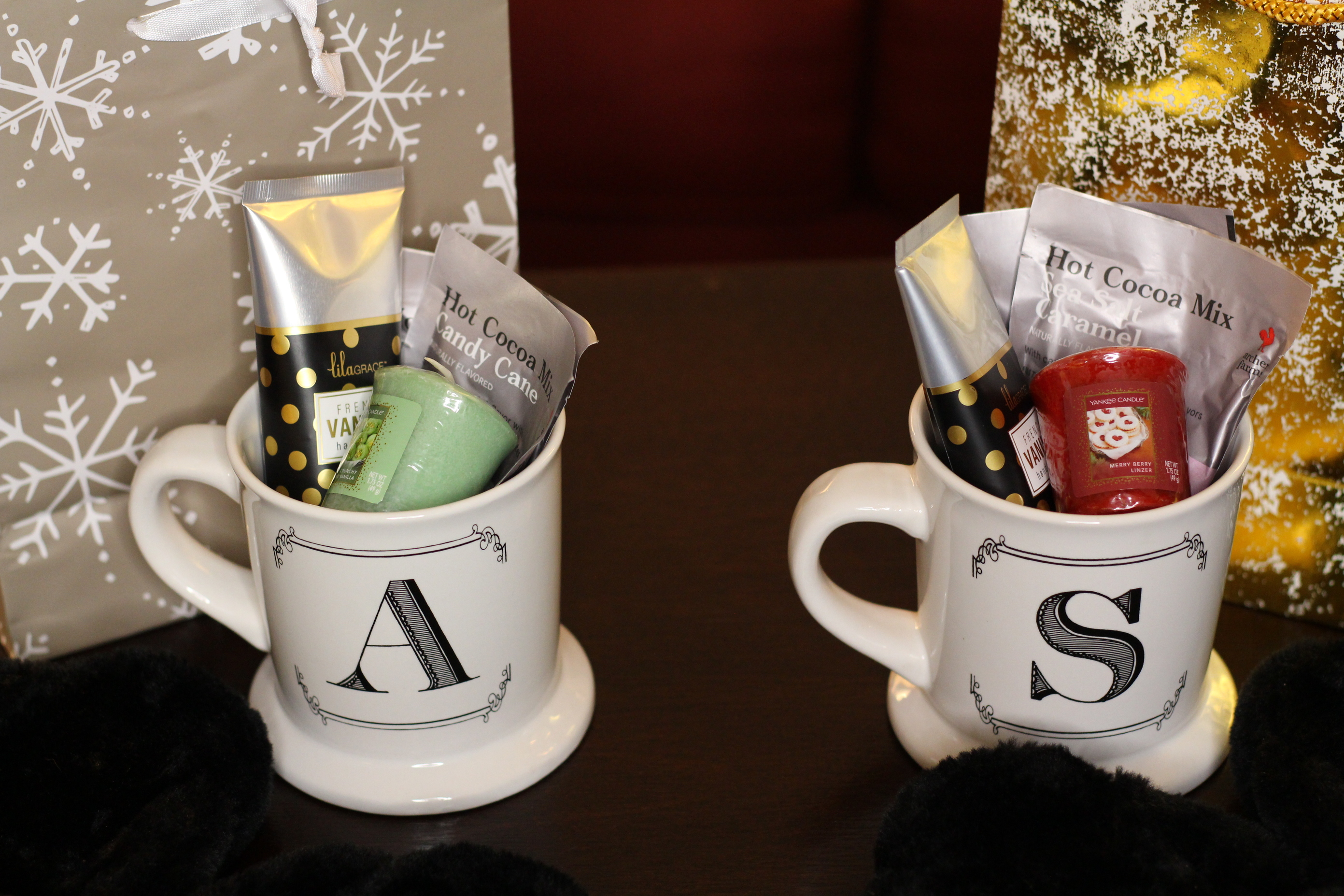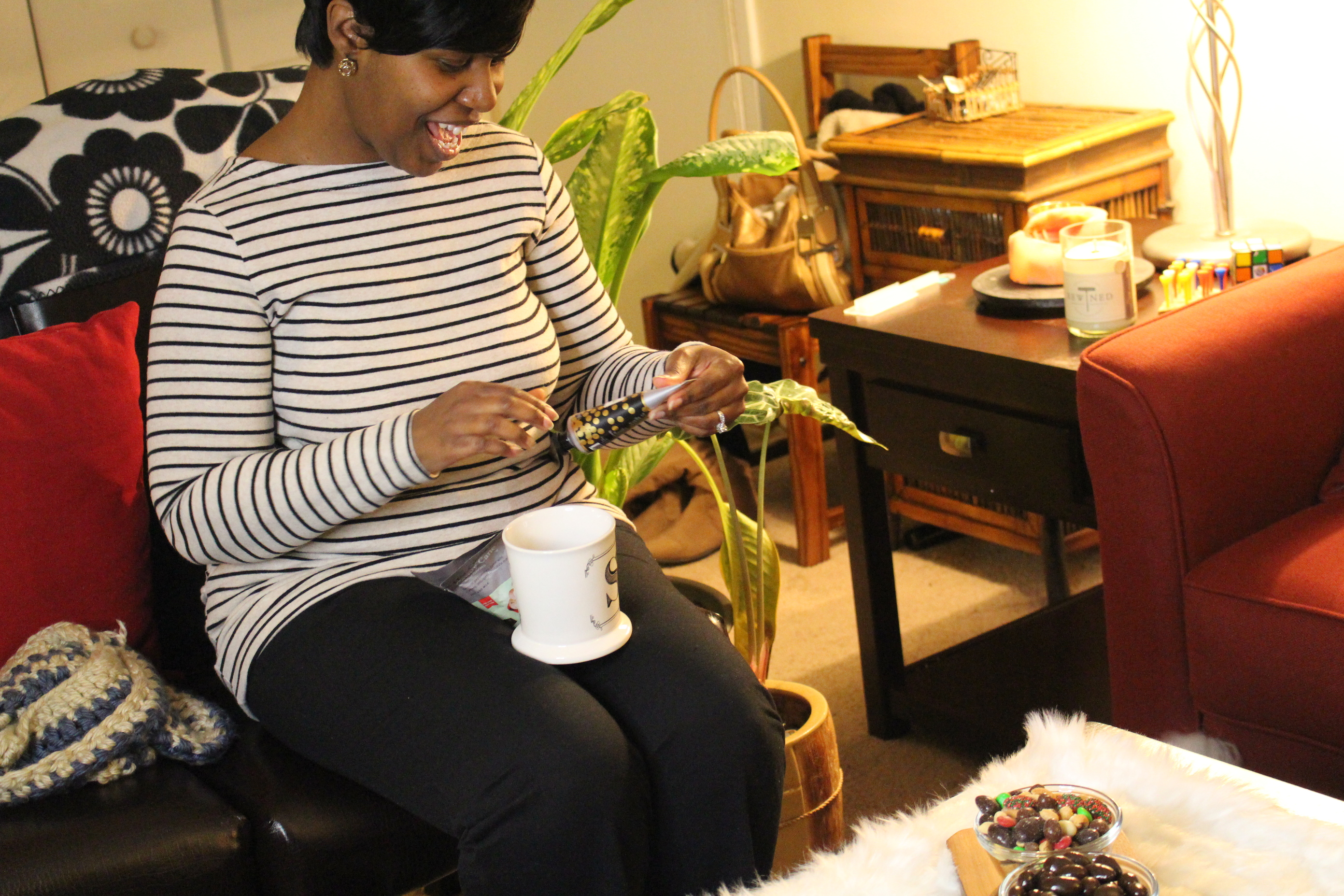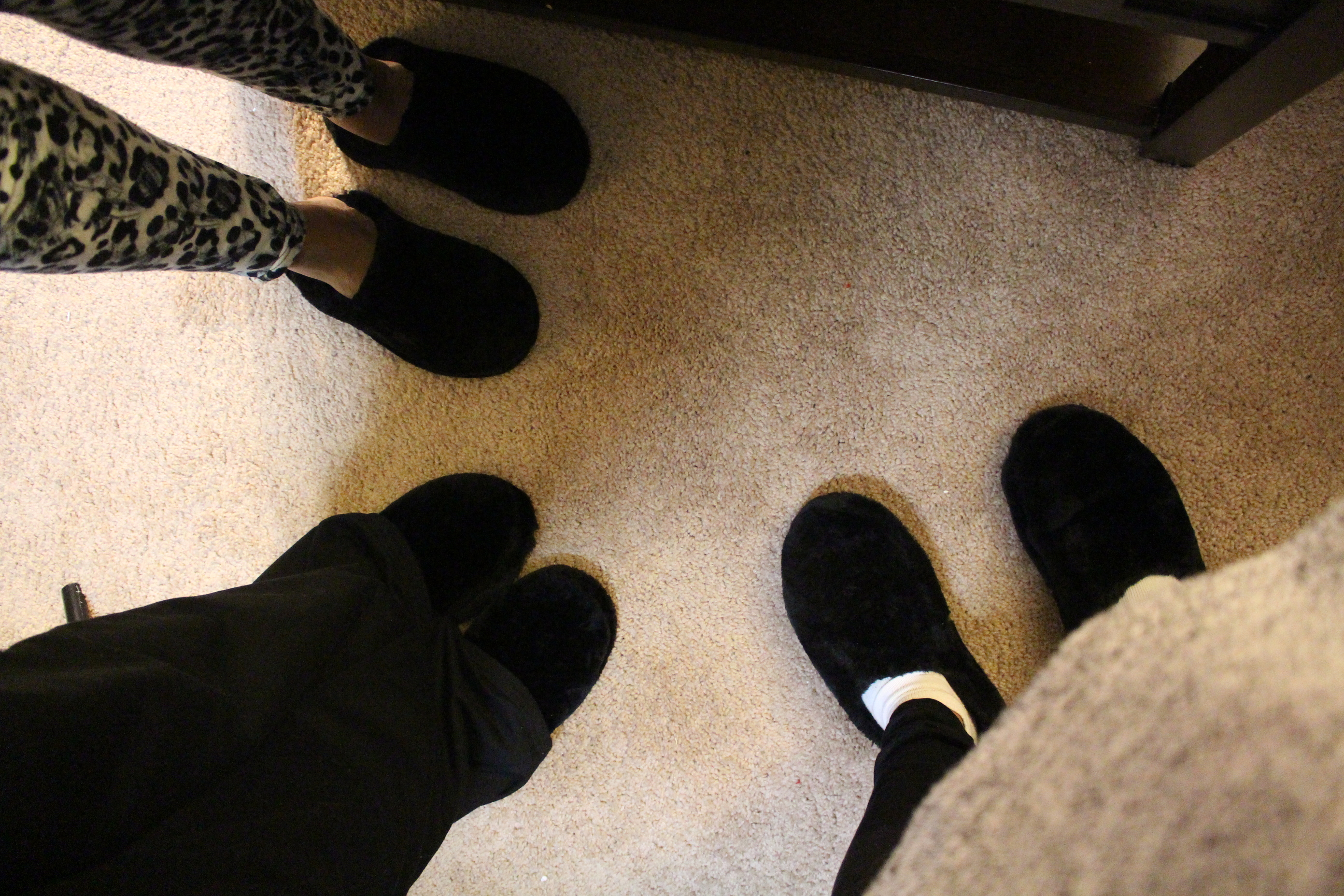 #2 – Have light snacks when they arrive.
Because you never know what might happen to delay the main dish, it's a great idea to have some light snacks for your girls when they arrive. That way they aren't hungry while they wait, but they aren't full by dinner time. I love these gourmet snacks that you can get from TJ Maxx or Marshalls. We had a variety of popcorn, chocolate covered nuts, etc to munch on. I used these chalkboard I picked up from Target's DollarStop as a platter I could write on for a nice touch. Also, this serving board I picked up from West Elm is by Feed. What's cool about Feed is that for every item you purchase, proceeds help provide meals through the many food programs they support. When you see the number on their item – that's how many people are served with your purchase.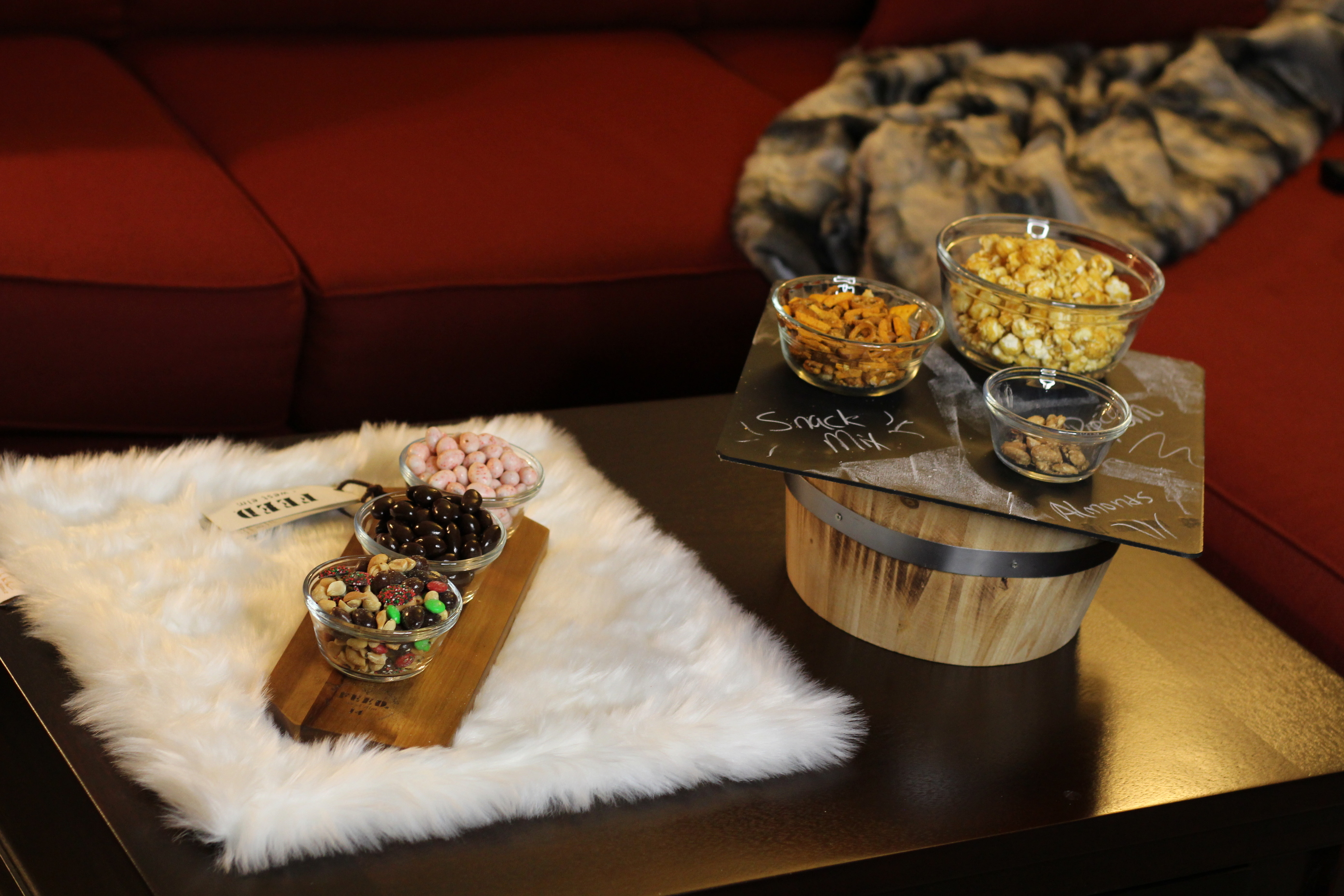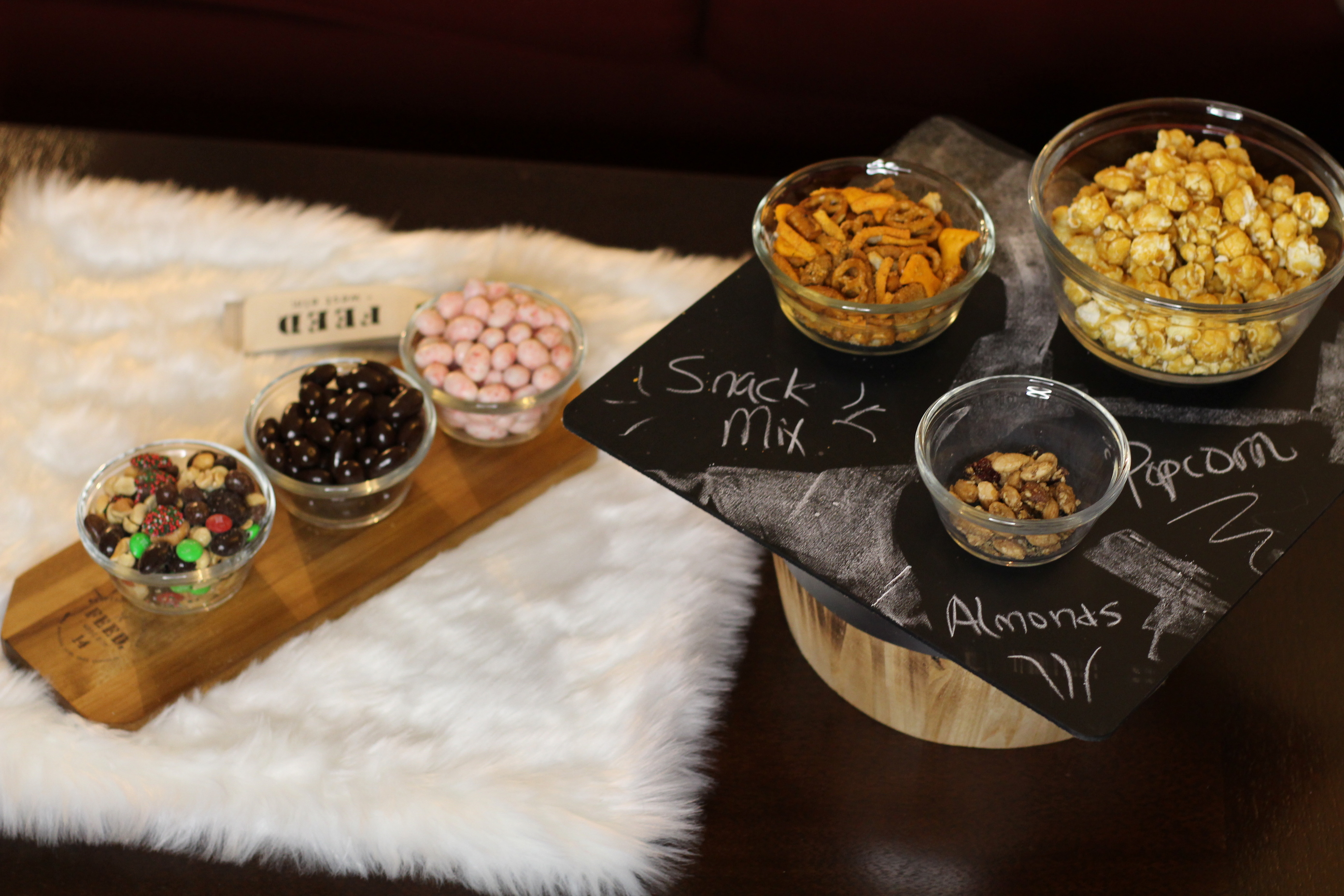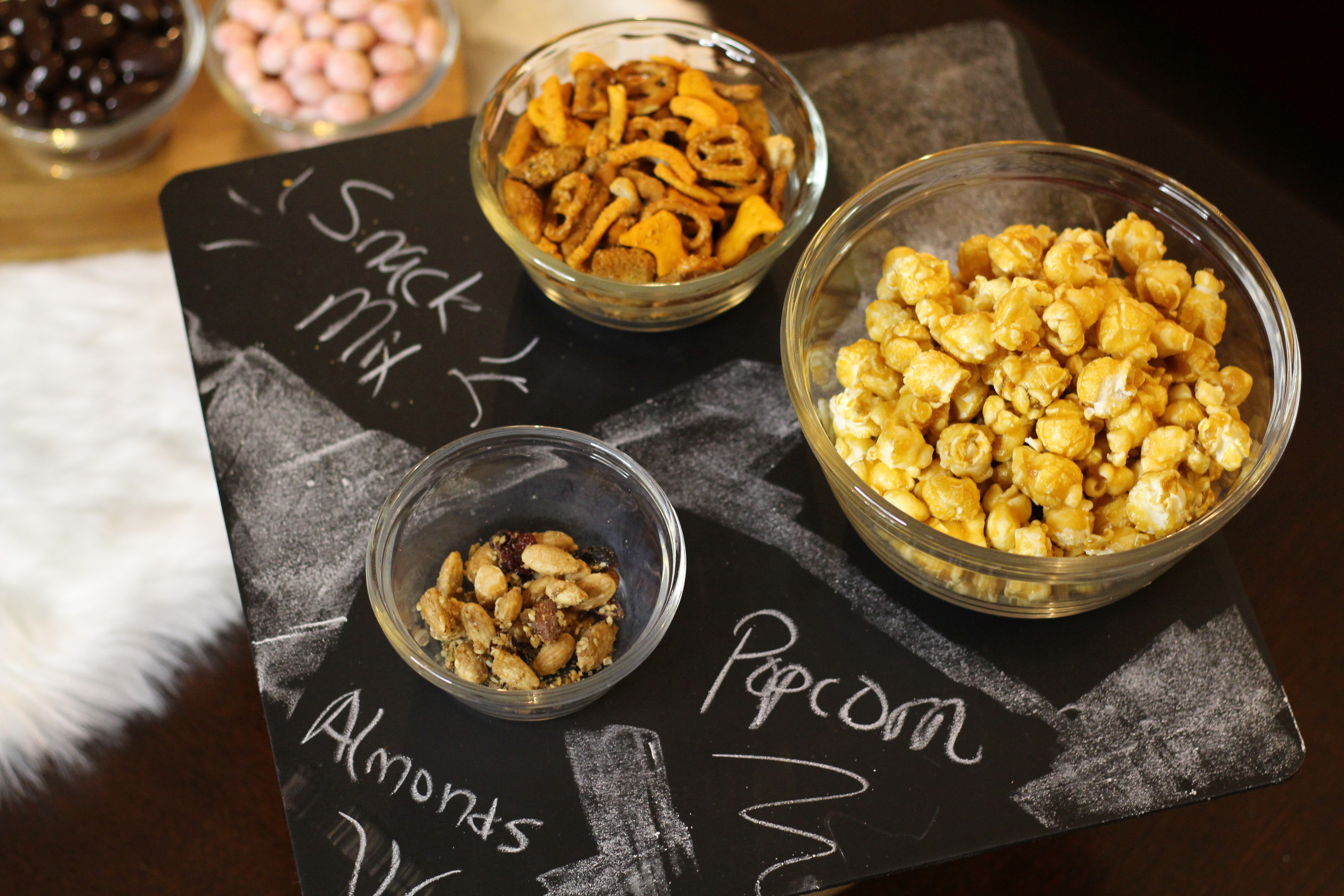 #3 – Prepare a one-pot meal.
This is truly a life saver for you. Instead of cooking one main dish with several sides, consider a one-pot meal. Chili, jambalaya, or soups are great one-pot meals. Or to save even more time, find a delicious slow-cooker recipe that you can start before you head out in the morning and it will be done when you get home. I made this really easy dirty rice dish with chicken and shrimp. I used Zatarans dirty rice box mix following the directions on the box – how easy.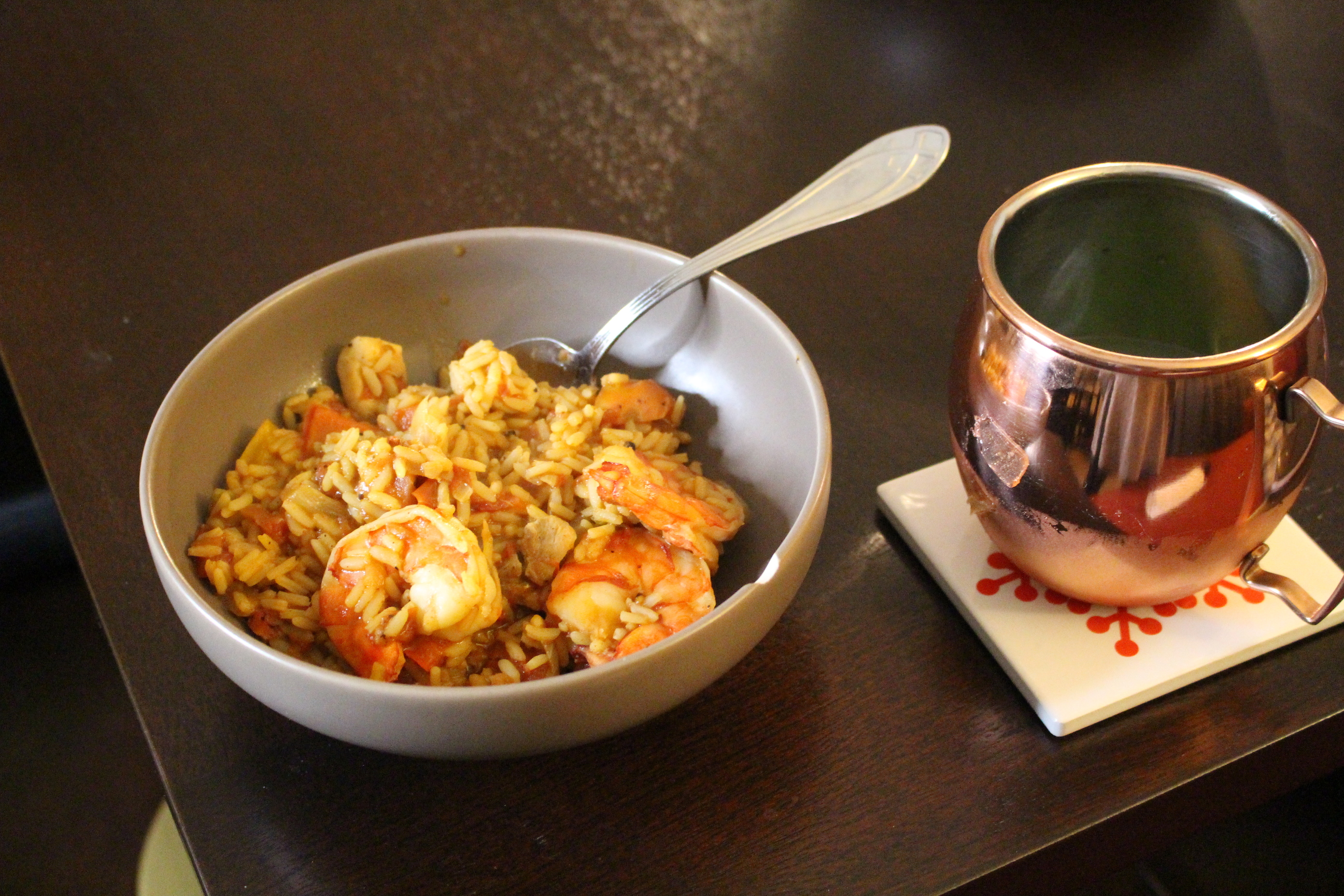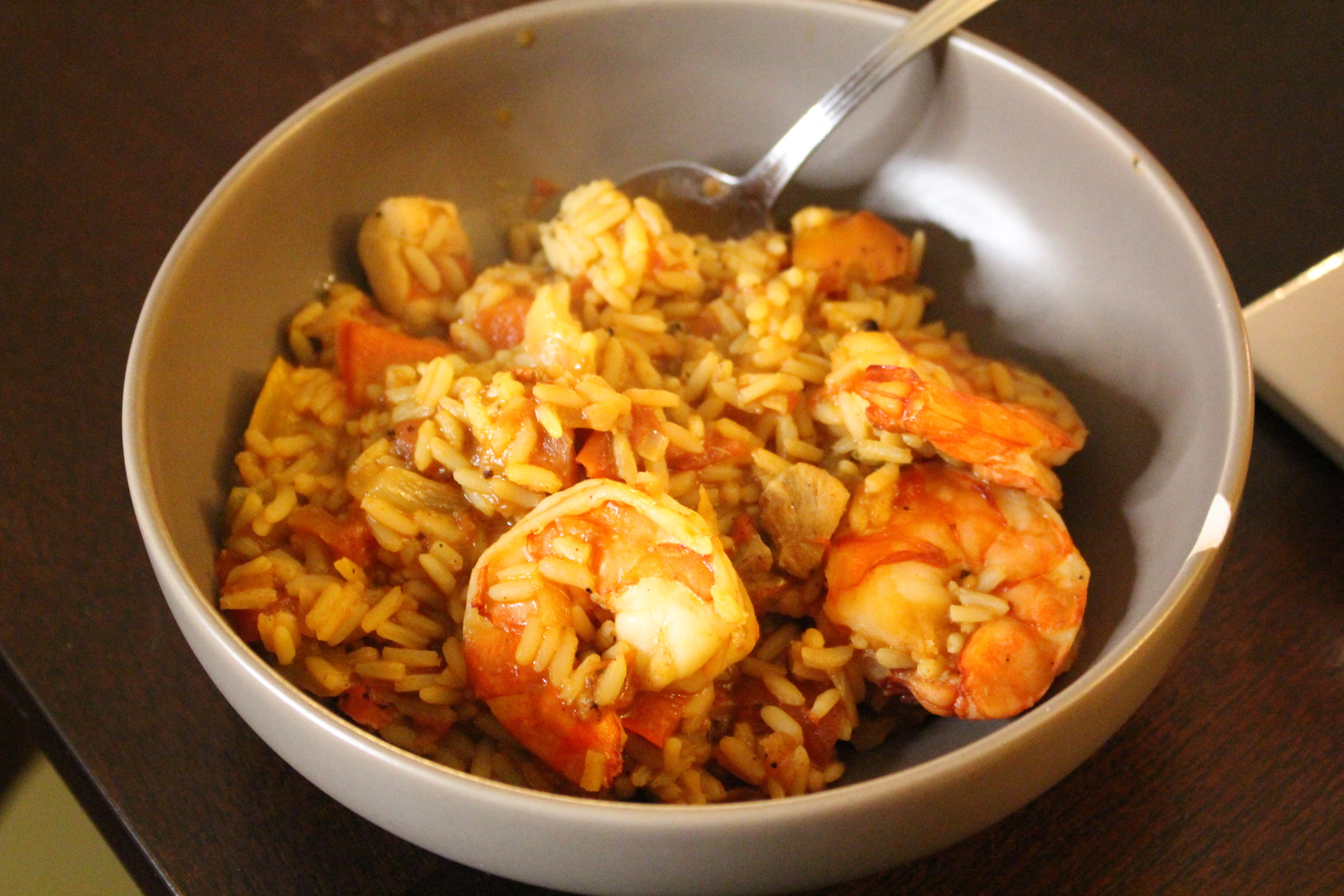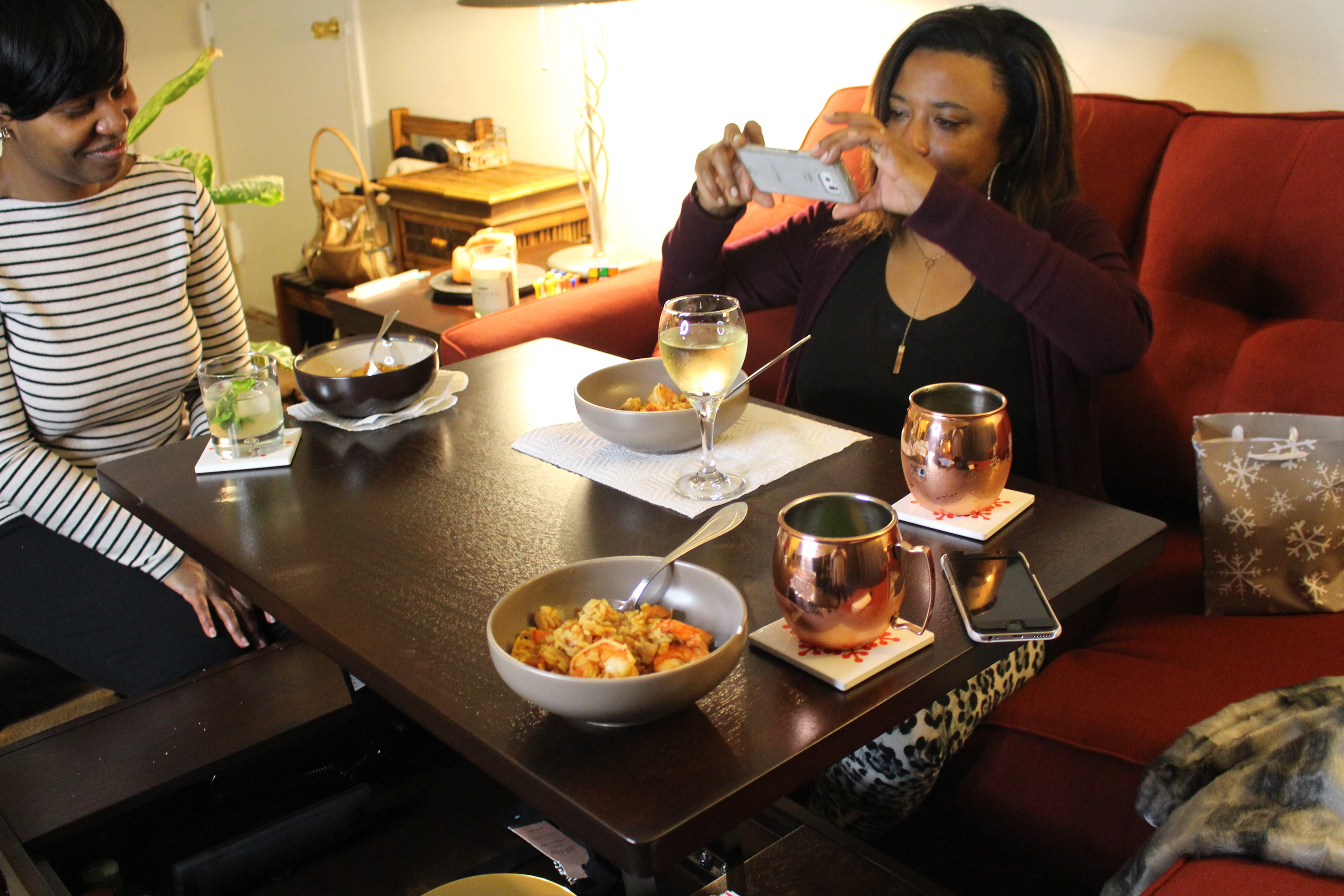 We had a great time at our Girls Night In. Catching up with each other over food and drinks was just what we needed. I enjoyed doing something special for my girls who've been there for me over the years. I can't wait to do it again!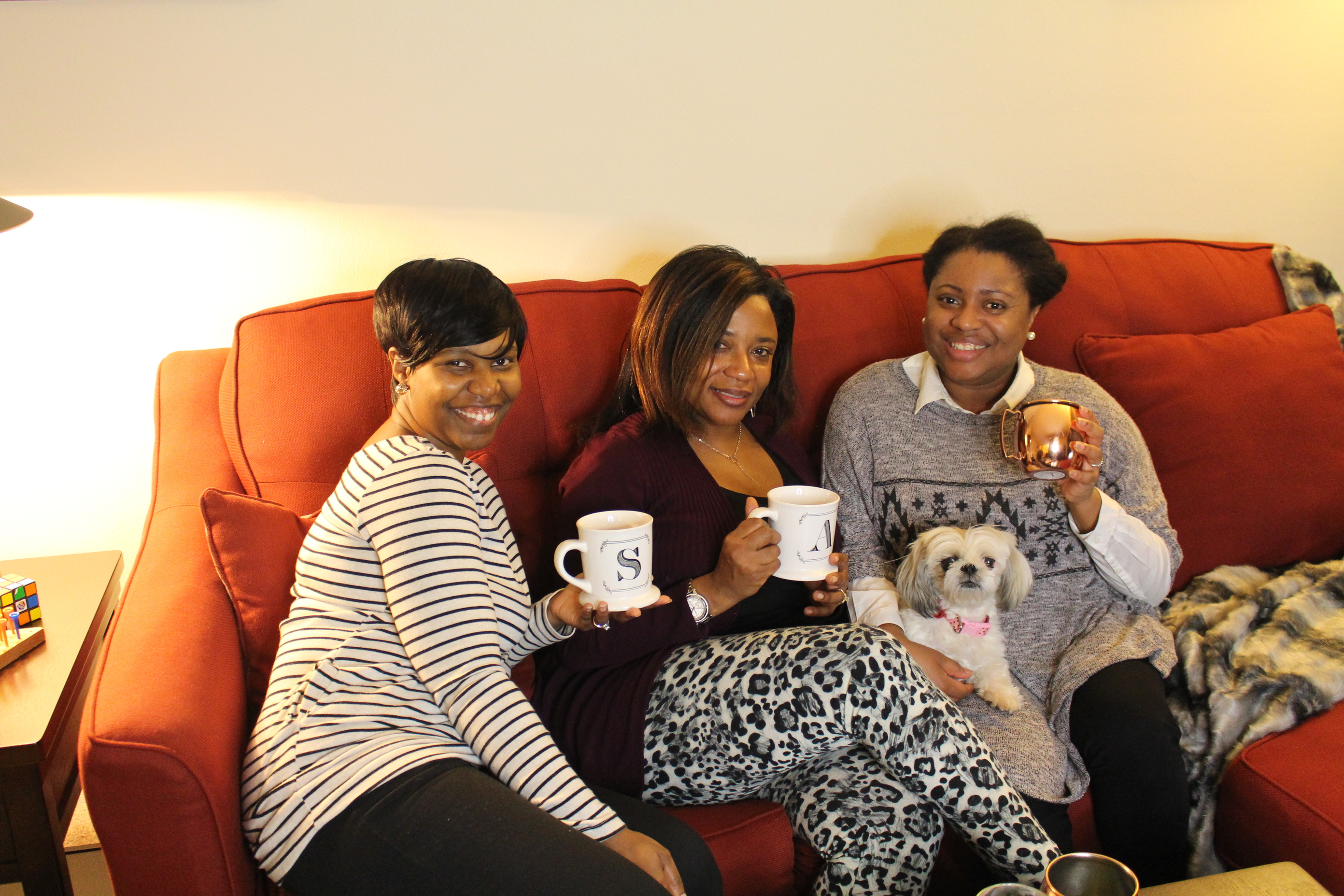 Remember these 3 simple tips: Make it personal for your guests. Have light snacks when your guests arrive. Prepare a one-pot meal.