Spring and Summer have truly been the season for women's networking and empowerment brunches. During my event planning hiatus, I've had the opportunity (and TIME) to attend some great events. One brunch series that I've enjoyed attending is the EmpoweringHer Brunch, hosted by Keisha Reynolds of K&R Communications. Previous brunches were focused on topics like branding and finances, but the latest in the event series was focused on self care.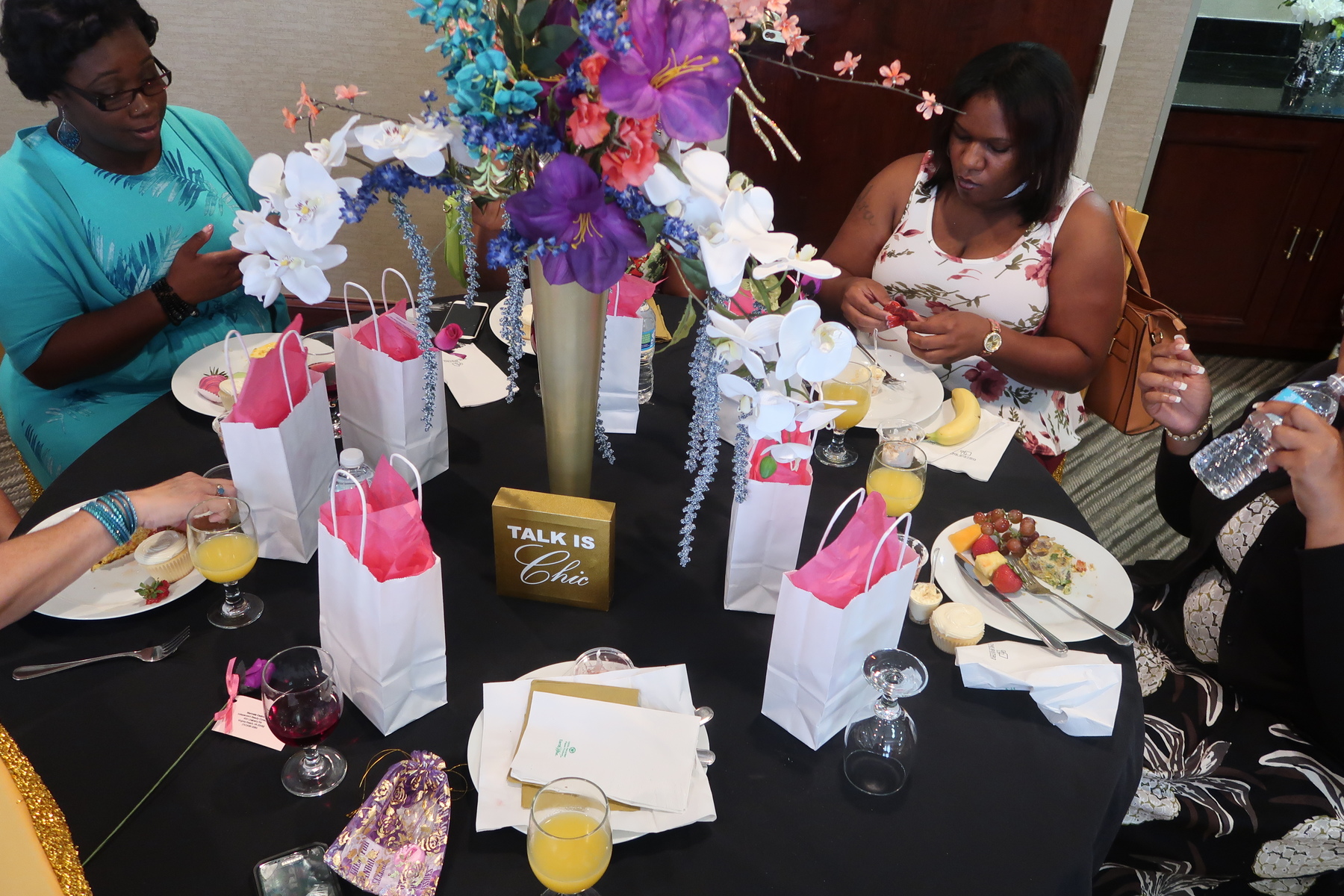 Held at the Courtyard Marriott in Norfolk, VA, the space was turned into an intimate setting with gorgeous decor that featured positive affirmations and 'boss chick' reminders. This event wasn't just for entrepreneurs and business owners. It was for all women, because we often times put the needs of others above our own to a fault. Whether you're a stay-at-home mom, or a corporate executive, there was something to take away from the event.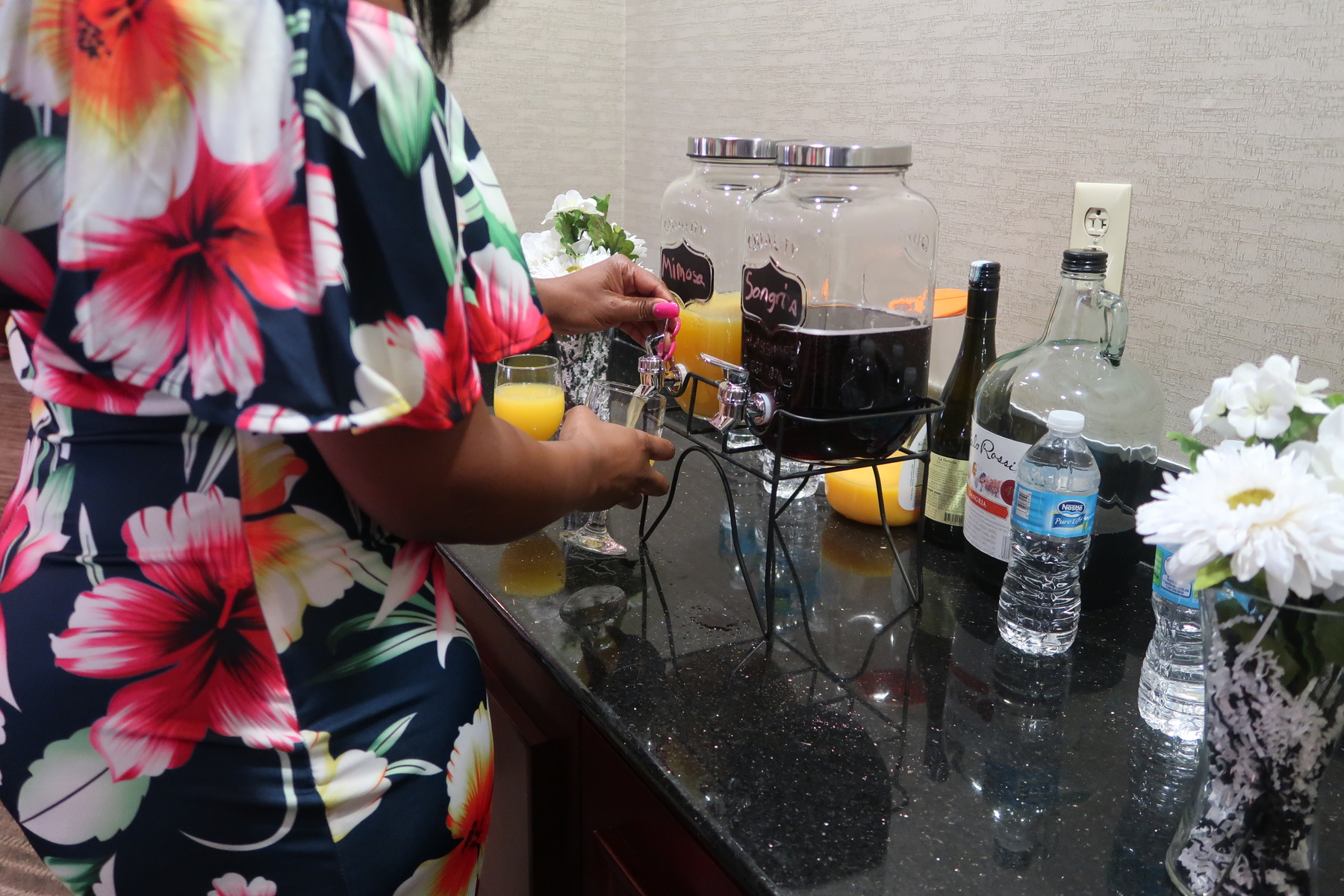 As guests arrived, they were able to get their picture taken by the event photographer, or grab selfies in front of the step and repeat. There were a few vendors present as well for a little shopping during the event. The menu featured a selection of breakfast casseroles, fresh fruit, and pastries, as well as mimosa/sangria stations. All attendees received a lovely gift bag with some goodies like bath salts and skin care samples to take home.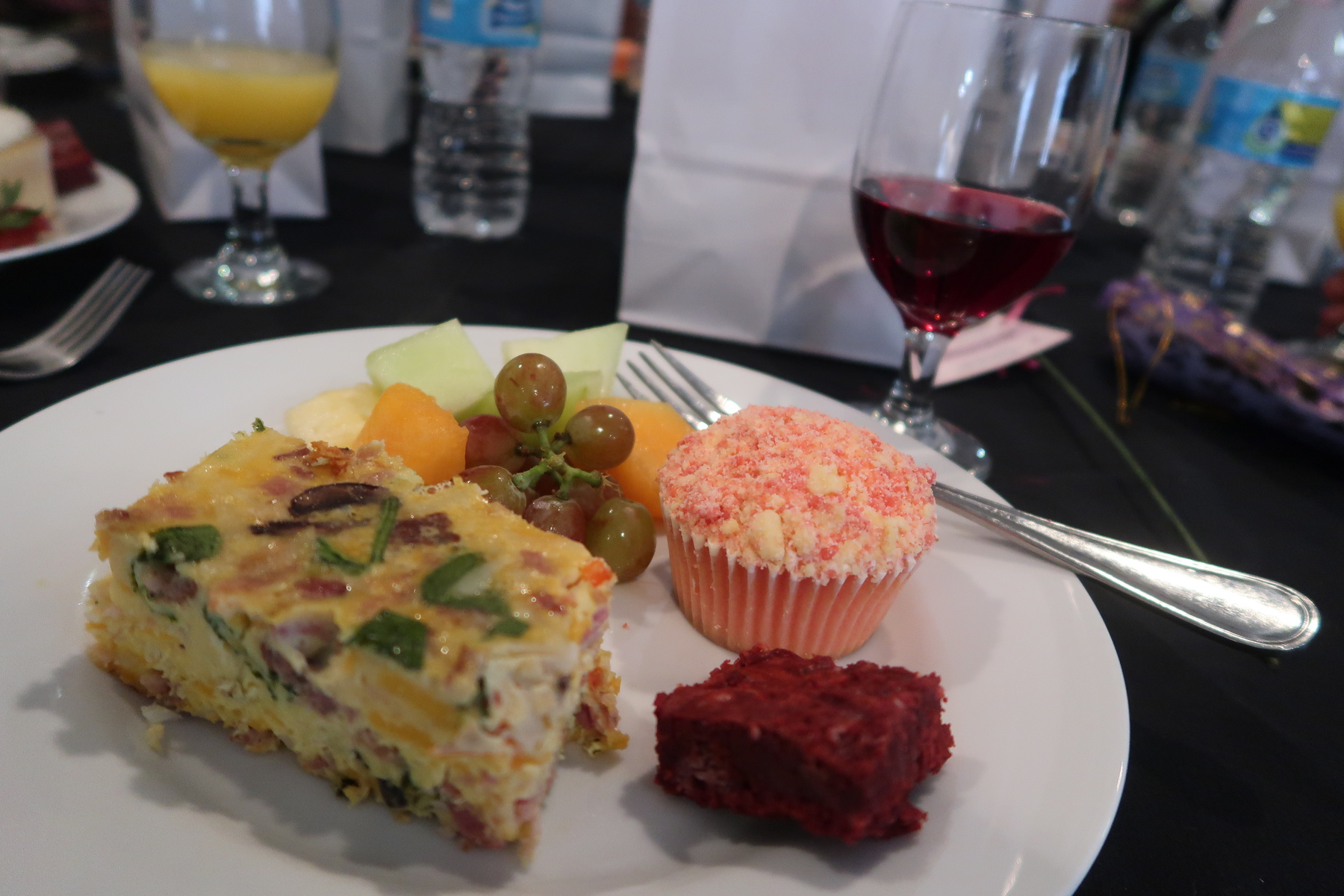 The agenda included a panel of women to speak on topics ranging from hair care, skin care, holistic health, and spiritual wellness. Guest speakers included Johnene of The Texture Mix, a subscription box service for women with natural hair. Johnene share her natural hair journey, what drove her to start her business, and some simple hair care tips. Next we heard from Ebonie Robinson, a Mary Kay consultant, who shared her journey to better skin care and tips on how to create a better skin care routine.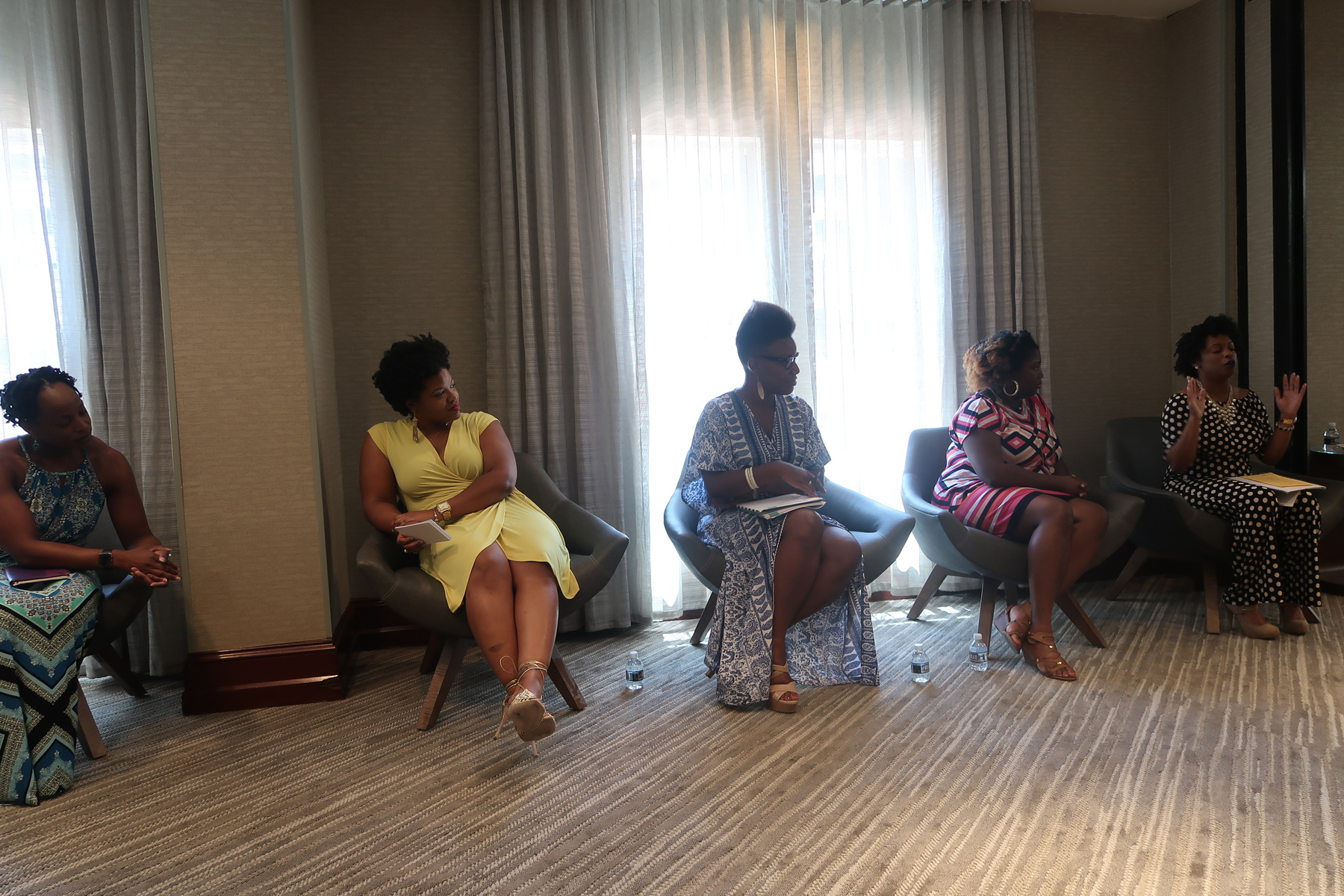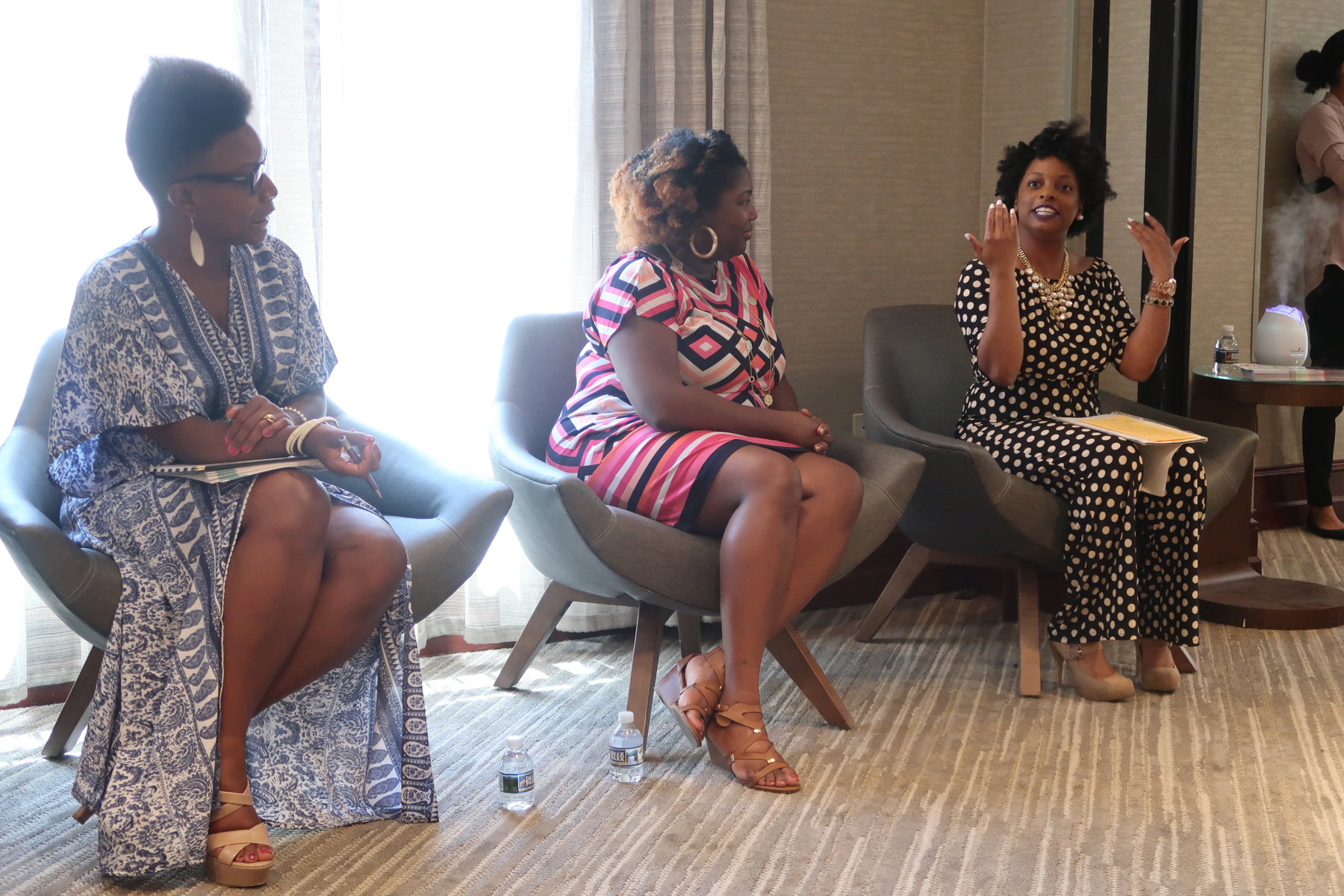 Author/speaker Nina Brewton spoke on the topic of how her plant-based diet was a catalyst to a more holistic way of life, and simple ways to add holistic wellness into our lifestyle. Patty B, essential oils specialist, shared how using aromatherapy has changed her life and why she can't keep it to herself. Lastly, Lisa Martin had us focus on how our mental and spiritual health can manifest itself in a negative or positive way in our physical health. She shared how we can use meditation to improve our overall health.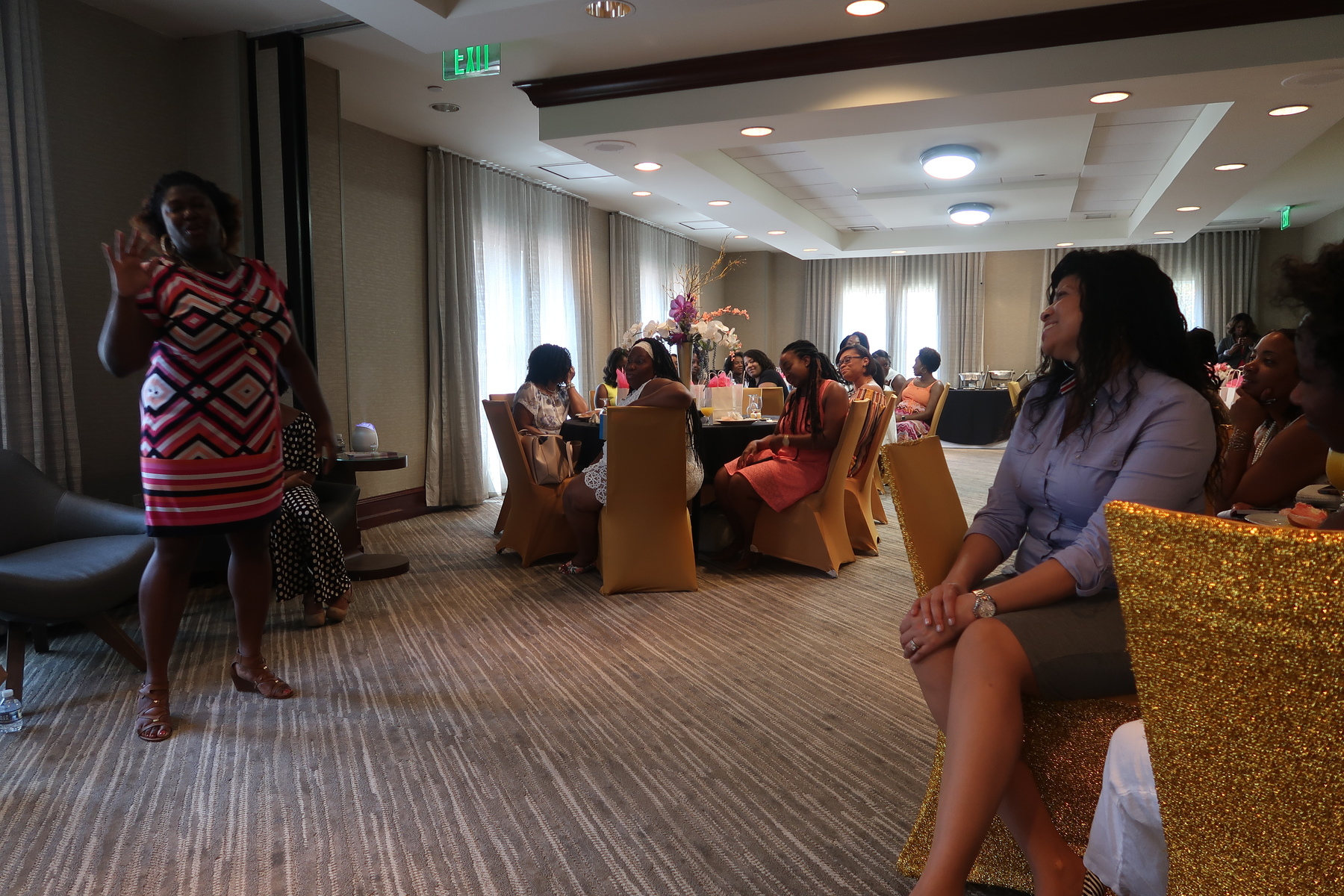 There is no way you could've left this event not feeling like you could conquer the world – or at least your world. We can't wait to see where this brunch will go next, so be sure to follow EmpoweringHer to be alerted when tickets go on sale for 2018. CLICK HERE to follow their official Instagram page!