This is a sponsored conversation written by me on behalf of The bLink Marketing Network and Growing Up Hip Hop Atlanta. The opinions and text are all mine.
Since the season premiere of Growing Up Hip Hop ATL premiered on May 25, I've been watching each week to see what drama unfolds. This show represents the real-life coming of age story of six young people who are trying to come out of the shadows of their famous families. The main storyline in episode 4 that stood out for me was child rap star now grown man and father Bow Wow aka Shad Moss confronting his daddy issues, or should I say, trying not to confront them. Next was Zonnique's struggle with stepping out on her own and from under the protection of her parent's, hip hop power couple T.I. & Tiny. Let's get into my recap of the week's episode.

This week's episode picks up at the end of a mom's huddle between Hip Hop manager Debra Antney, Toya Wright, mom to Reginae Carter, the daughter of Lil Wayne, and Tiny as they discuss the blow up between 17-year-old Reginae, and 25-year-old Brandon Barnes, the son of Debra and brother to Hip Hop star Waka Flocka Flame. Fortunately these three moms could hash out what really happened, keep it classy, and Deb was able to clear the air and smooth things over with Toya. Yet, for reasons yet to be seen, Brandon still believes he could've helped Wayne's career.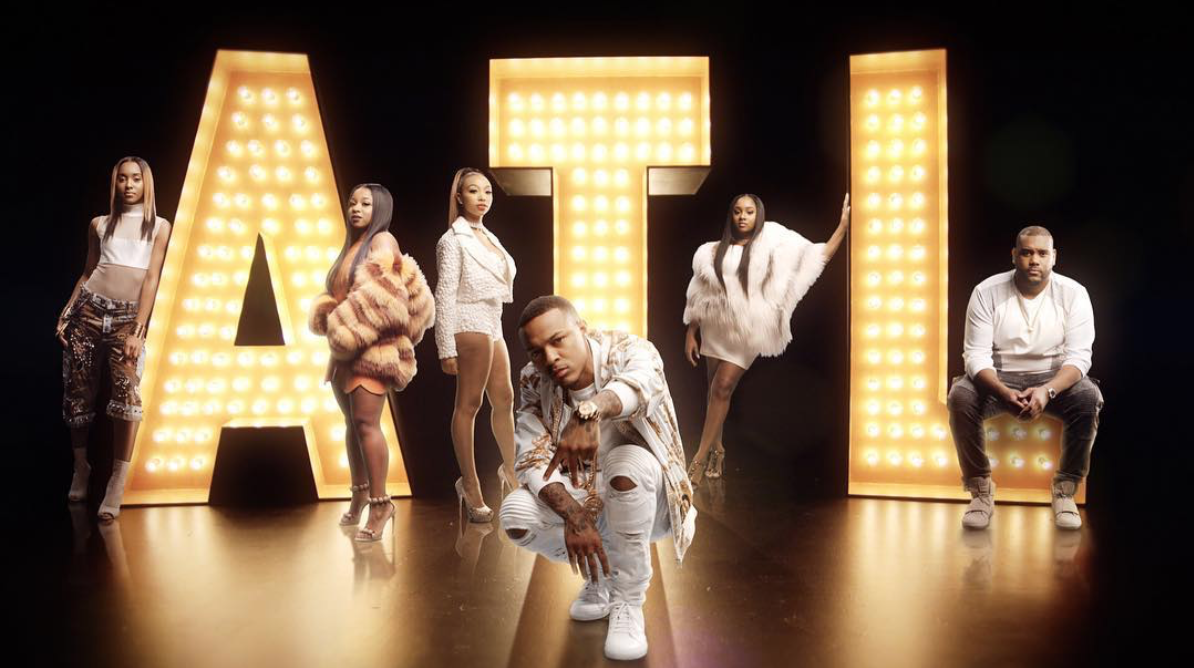 Bow's estranged father has been speaking recklessly via social media against Bow Wow. His father, who lives in Atlanta, was not a part of his life due to his alcoholism, and after an altercation between the two a few years ago, he has cut his father off completely. Bow has a conversation with his mom who encourages him to pray about it and move on, he can't seem to let it go. Debra stops by his studio session to confront Bow about his relationship with father, because she also grew up with family who suffered with alcoholism and could relate. She encourages Bow to have a talk with his dad to finally get it off his chest, but it still seems to be falling on deaf ears.
After talking to Bow Wow, Zonnique sits down with Debra for a meeting about possibly managing her career. Debra gives it to Zonnique straight, and lets her know that she's been acting a little spoiled. But if she wants to work with her, she'll have to work way harder as the child of two super stars. Zonnique decides to take the step and let's Tiny know that she wants to step out on her own. Tiny doesn't really believe Zonnique has what it takes to keep pushing without her help, but I think she will step up to the plate knowing Debra is not one to be played with.
Reginae has grand plans for her 18th birthday, and is trying to convince Toya that she should have a 90s themed 'Fresh Princess of Buckhead' birthday bash. But Toya wants something a little more grown up, like an intimate dinner party. Toya says no, and Reginae threatens to call her father Lil Wayne in for support. So she calls Tiny to complain and see if she'll take to her mom about throwing the party. Tiny tells Toya, who confronts Reginae about it. But in the end, since she didn't call her dad, Toya decides to throw her the party because besides being spoiled, Reginae is a good kid. I can't lie, the Fresh Prince theme party sounds like fun even at my age (I might have to steal this idea), so I'm glad Toya said yes.
Brandon sets up some time with hang out with Amy, who is dating his cousin Ayana Fite, the daughter of The Beastie Boys mainstay, DJ Hurricane girlfriend, to find out what her intensions are with Ayana. But she was completely unbothered by Brandon's questioning. Amy shares that she really isn't ready to meet Ayana's father after her meeting with Brandon. She confronted Brandon, and let him know how the things he says are a bit much. This whole idea that Brandon has of 'I can't be blamed for how people take what I say' is a cop-out for him accepting the responsibility that some things are just disrespectful and tactless, and better left unsaid.
The episode ends with seeing Debra about to sit down with Bow's father. I can only hope that she doesn't stick her nose too deep into this situation. While she may think she is doing what's best for Bow Wow, and she might be right, she has to remember he is a grown man and she shouldn't interfere at this level. I think the overall struggle that each member of the cast has in common, is their struggle to find their own voice and be taken seriously as adults, inside and outside of the industry. The real struggle is that most of the cast is still maturing and learning how to handle situations that they have to deal with, which makes it difficult for their family, friends – and fans – to accept that they are growing up. Be sure to tune in on Thursdays at 9/8 C!
What storyline stood out to you on episode 4 of Growing Up Hip Hop ATL? Who's side are you on in all the drama? If you haven't watched the show, will you consider tuning in to see what happens next? Let's talk in the comments!
Comments submitted may be displayed on other websites owned by the sponsoring brand.