As Mr. Blakes and I try to incorporate more plant-based meals into our diets, we find ourselves cooking way more often. Or should I say I find myself cooking way more often, and Mr. Blakes washes dishes way more often. While I enjoy roaming the aisles of the grocery store, my time is limited. I've even turned to ordering my groceries online to save time. But I found myself cooking the same on thing, and trying to come up with new ways to prepare the same old foods was a bit much. Then Blue Apron came and changed my week. I even got Mr. Blakes in on the fun, and I really see why Blue Apron is great for busy couples who like to cook meals at home.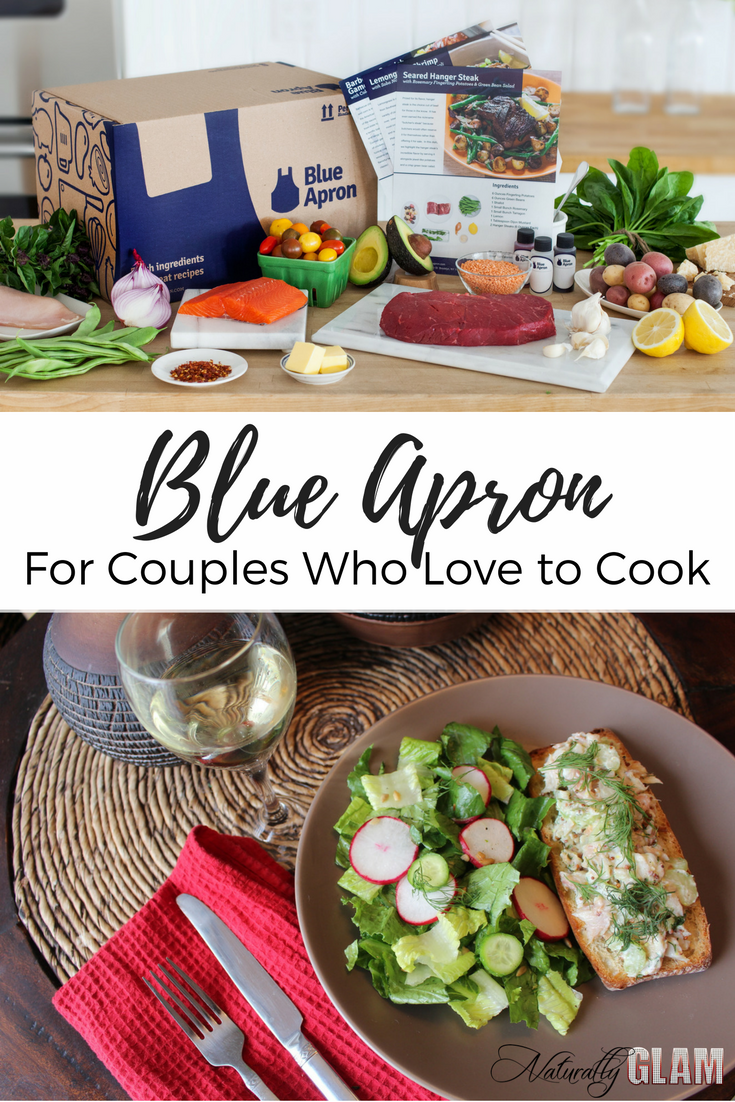 About Blue Apron
Blue Apron makes incredible home cooking accessible by delivering original recipes and fresh ingredients to customers nationwide. Launched in 2012, Blue Apron is the largest fresh ingredient and recipe delivery service in the United States. Chefs around the world wear blue aprons when learning to cook, and the blue apron has become a symbol of lifelong learning in cooking. Blue Apron encourages this lifelong learning by introducing customers to new ingredients, flavors and cooking techniques with every recipe it creates. Click here to try Blue Apron and get your first 3 meals for free!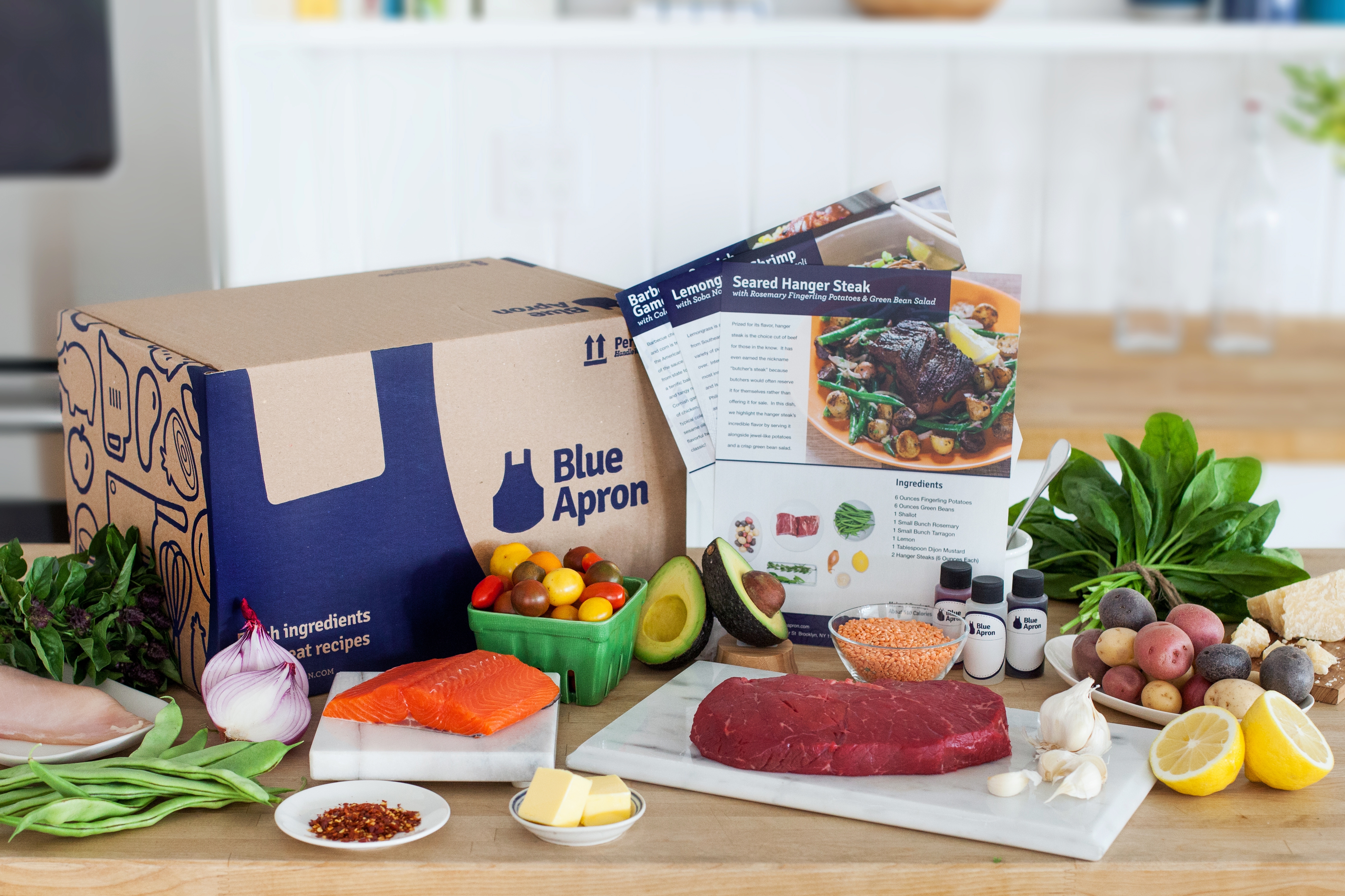 What They Say
By reinventing the grocery supply chain from the farm to the dinner table, Blue Apron is able to source the highest quality, seasonal ingredients, that are fresher and more affordable than customers can get on their own at their local supermarket. By delivering step-by-step recipes and seasonal, pre-portioned ingredients sourced directly from farms and suppliers, Blue Apron makes it fun and easy to cook in.
How It Works
The Blue Apron 2-person plan includes 3 meals per week at $9.99/meal. The Blue Apron Family Plan includes either 2 or 4 meals a week, at $8.74/meal. All plans have no commitment; customers can skip a delivery or cancel at any time with one-week's notice. Blue Apron ships nationwide, delivery days depend on your zip code.
Customers receive step-by-step recipes with fresh, seasonal, pre-portioned ingredients sent directly to your doorstep once-a-week. Recipes that feature hard-to-find ingredients are delivered within their peak growing season. Customers receive pre-portioned ingredients that save you time at the grocery store and reduce waste since no ingredients go unused. Beautifully printed recipe cards with easy-to-follow instructions included with each delivery.
What We Say
I selected the 2-person plan for our family since it's just the two of us. Our delivery arrived on the following Friday after I placed the order online. I received a couple of reminders by email to let me know that my order was on it's way. When I got home from work that Friday (December 2), the box was waiting for me. I'm not sure how long it had been there, but when I opened the box, everything was cool to the touch and I could smell all of the fresh veggies and herbs. If you don't have knife skills, please take your time. All of the fresh fruits and vegetables come whole so you'll have to cut them all yourself.
What I really like is that there was no waste – you get what you'll use; no more and no less. Often times I'll buy ingredients at a grocery store for one recipe, knowing that most of it will get trashed because you can't buy 1/4 cup of red wine vinegar or 1 stalk of celery. You don't have to worry about that with Blue Apron. Each recipe also called for olive oil, salt and pepper, which are not provided so be sure you have those on hand. Everything else was in the box.
Since we are trying to eat more plant-based but still like fish and seafood, I selected the pescetarian option. We received one meal with fish, one with dairy, and one that was vegan. The meal that Mr. Blakes and I decided to try first since we were both home, and hungry, on Sunday was the Smoked Trout Tartines with Romaine, Cucumber and Radish Salad. The instructions were rather simple for someone like myself who knows their way around the kitchen. But I don't know if Mr. Blakes would've made it through on his own.
He actually cut himself while cutting the bread in half, so I don't think he would've been okay cutting up all of the veggies in the recipe. So I cut all the veggies, and he pretty much did everything else. Once everything was done, I plated it all and we ate. So good. So good. Smoked trout was something neither of us had tried before, and we really liked it. Mr. Blakes also discovered that he actually does like radishes after all.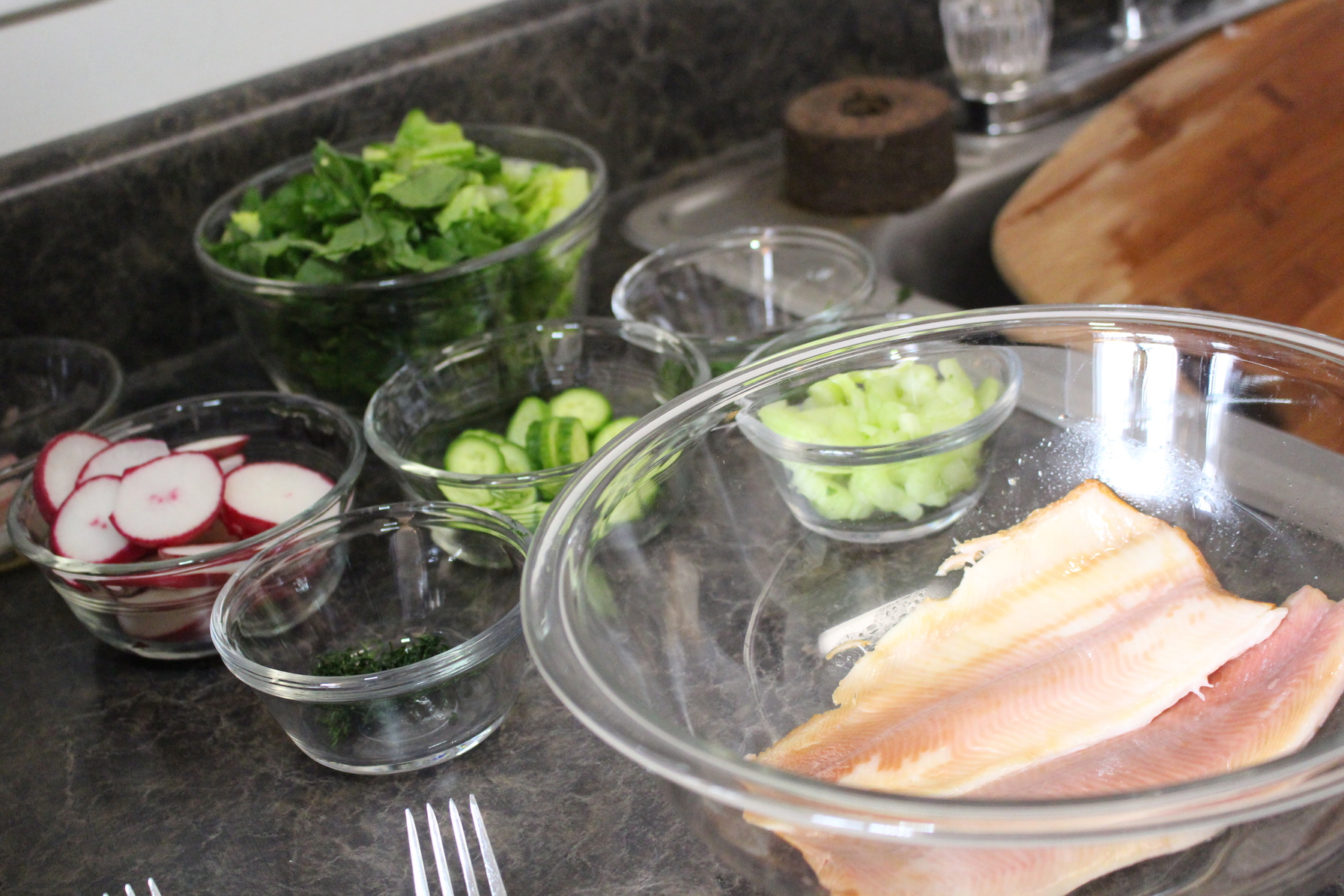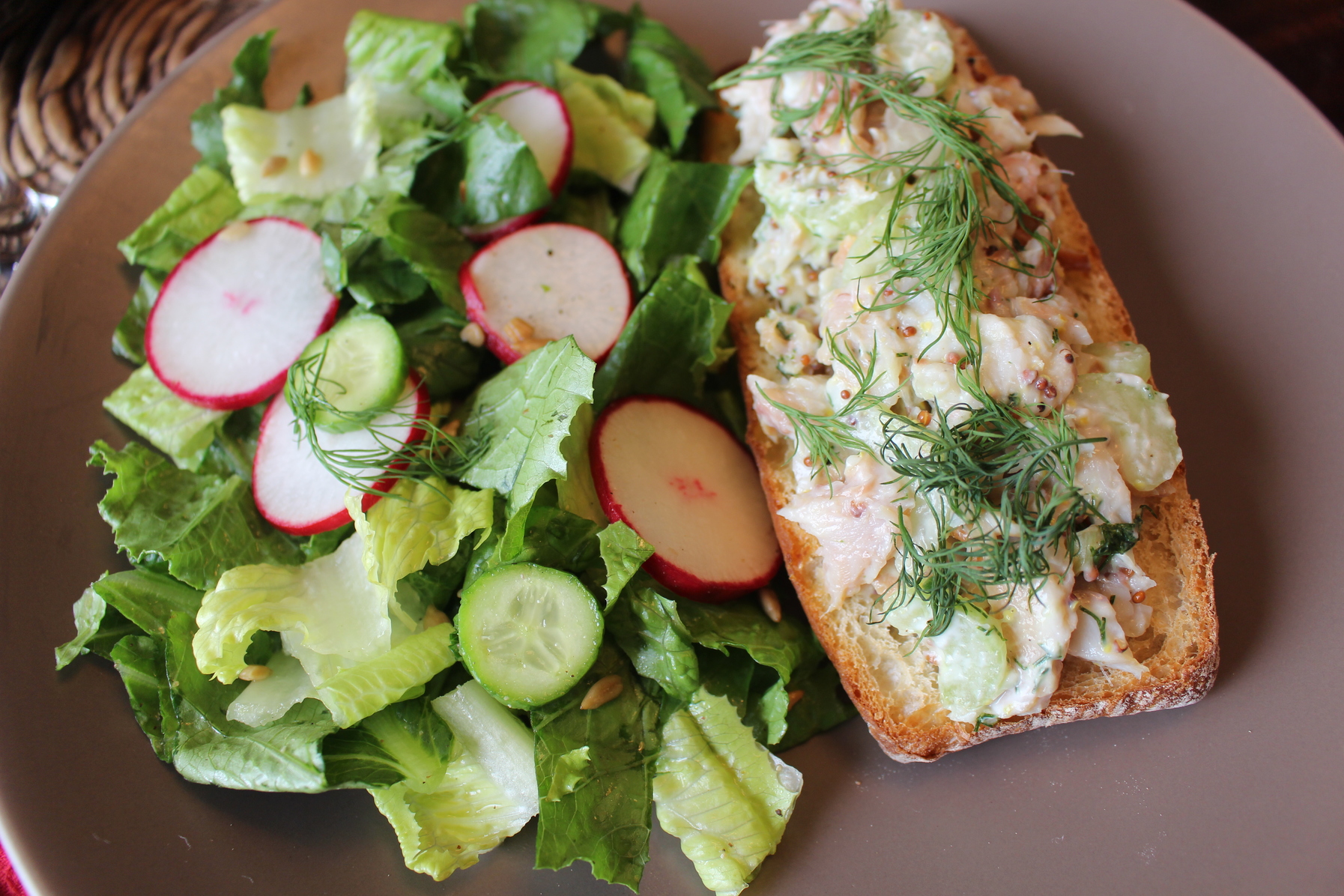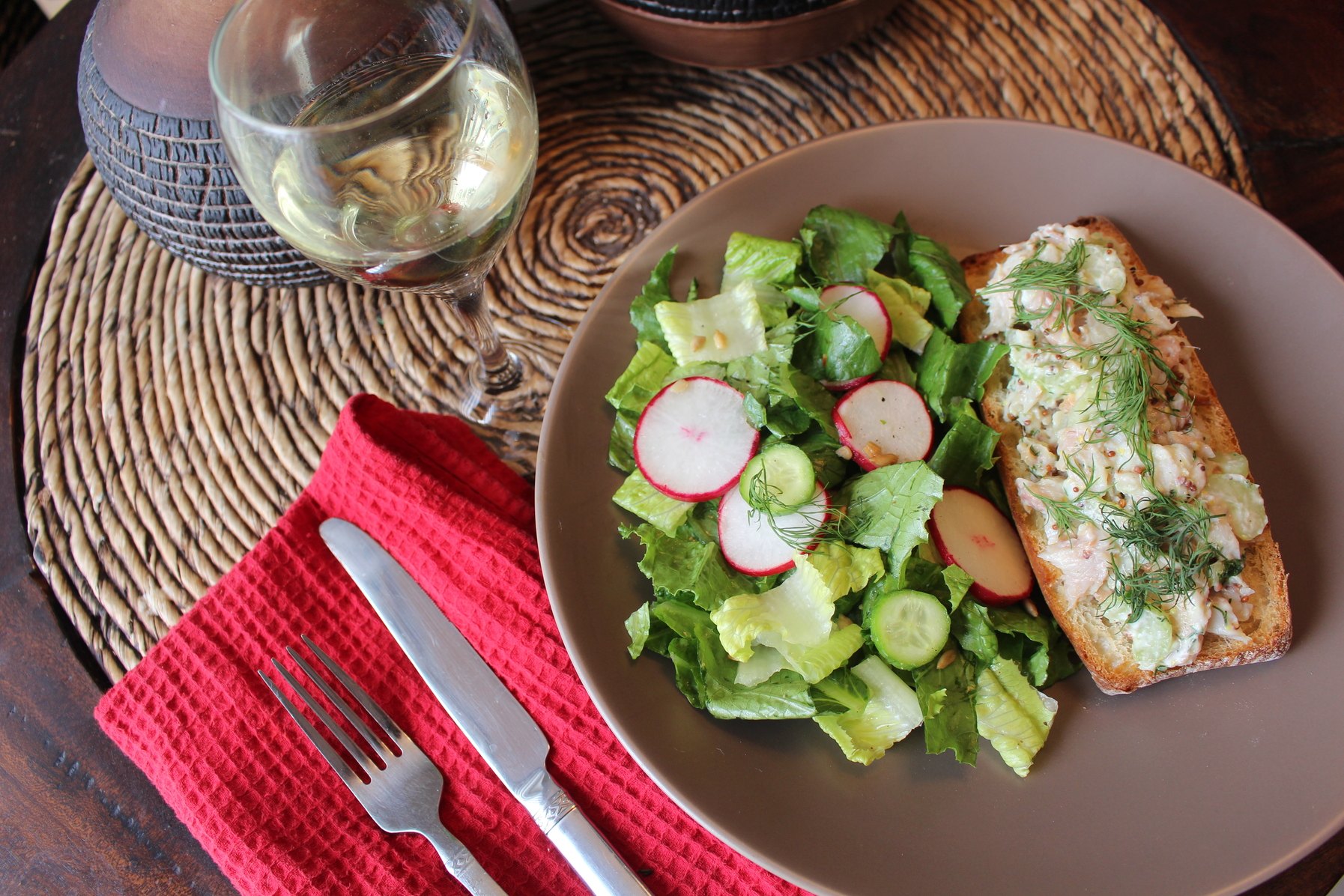 The other two meals I prepared by myself since Mr. Blakes was working in the evening. I was excited to try the Spinach and Ricotta Pizza with Sautéed Cauliflower and Clementine Salad. I've never made pizza from pizza dough before, so I had fun figuring that out. This meal was super flavorful. The pizza crust was nice and crispy and the topping was different than your traditional red tomato based sauce.
Now what really took me out of my comfort zone was the cauliflower and clementine salad. Weird sounding, but actually pretty tasty! Sweet and savory, soft and crunchy – all in one bowl. This meal was very unique and something I would've never tried on my own, so it was good to stretch and try something new.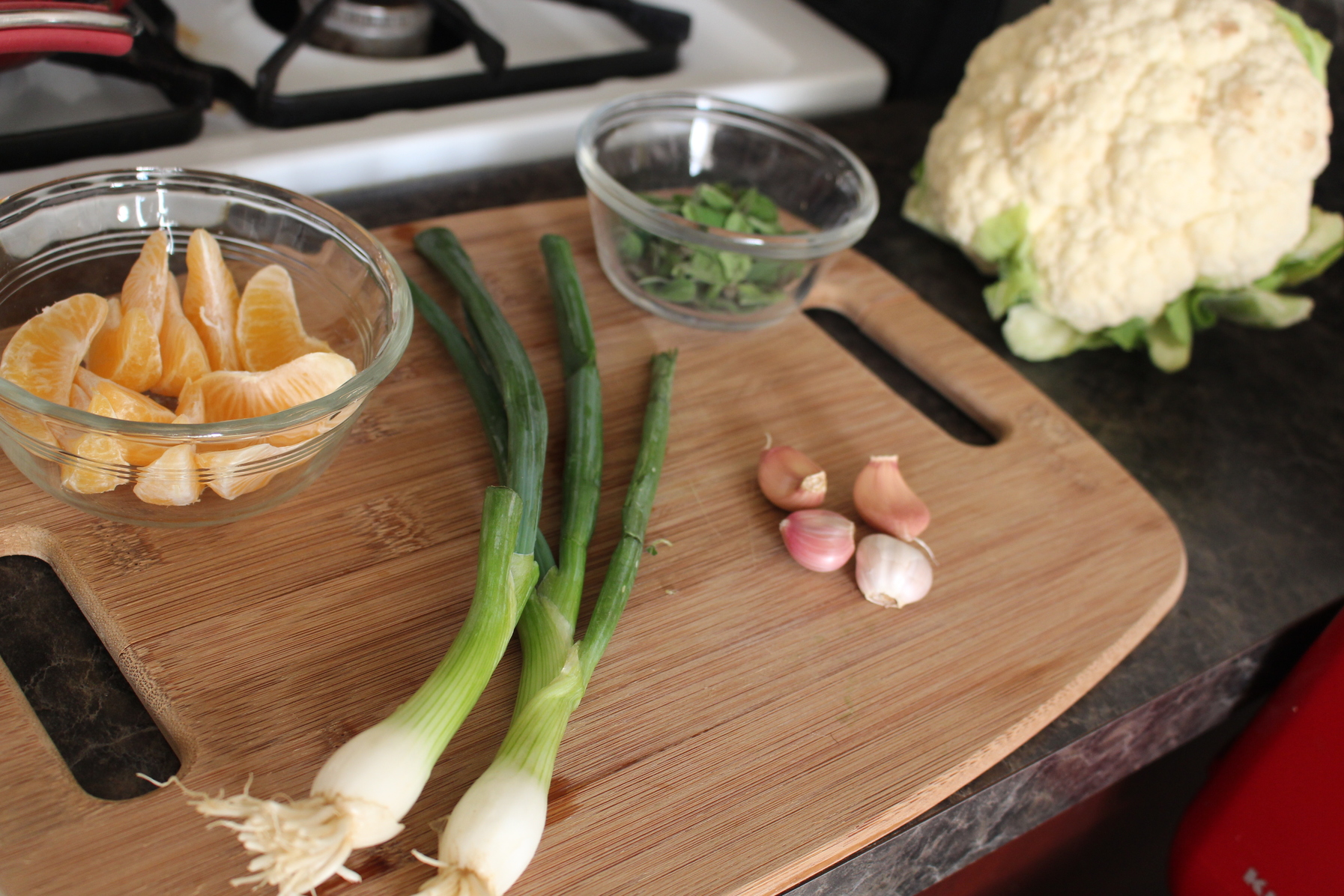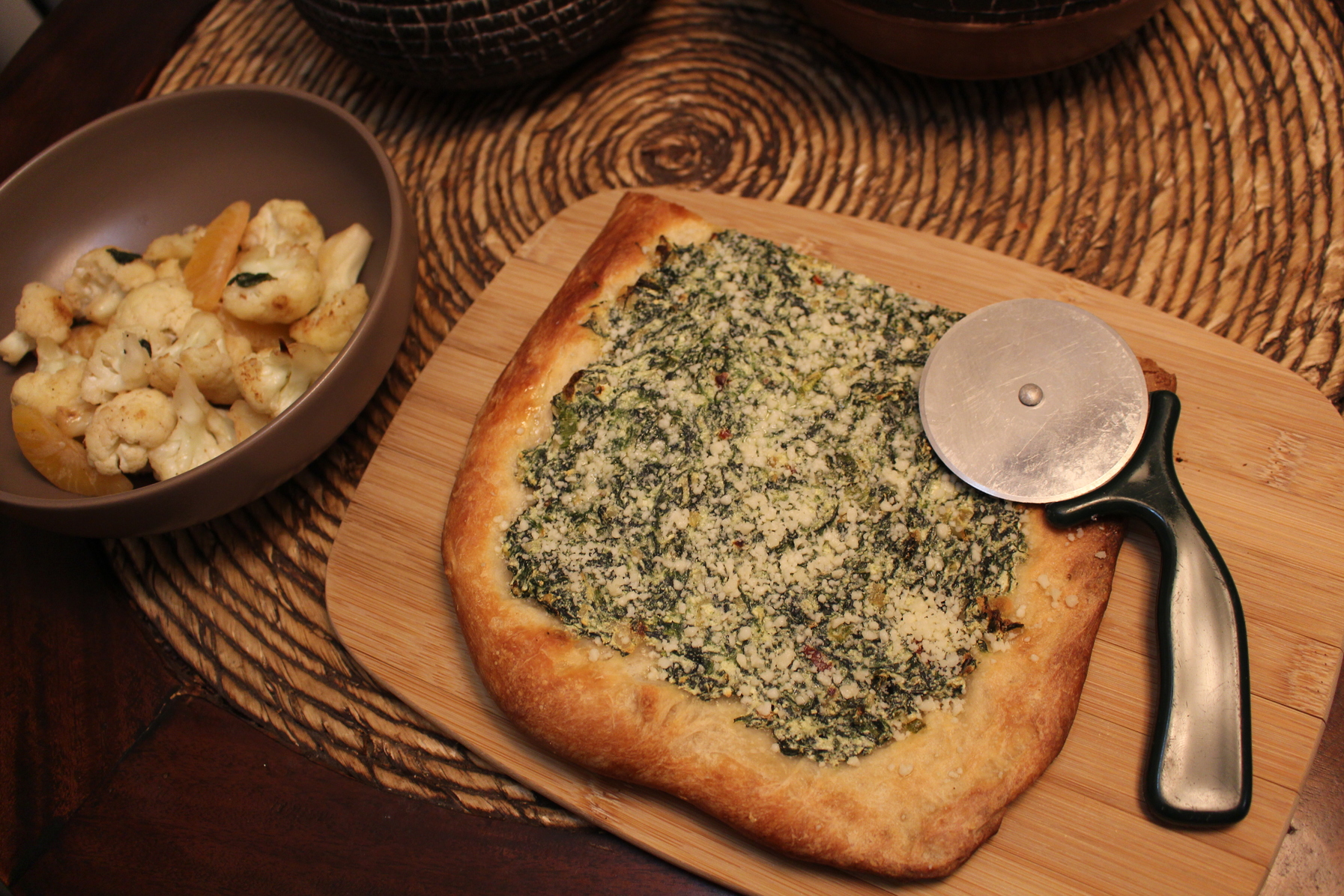 The last meal, Thai Green Coconut Curry with Sweet Potato and Jasmine Rice, was completely vegan, which was a nice surprise. Combining collard greens and sweet potatoes in a Thai dish instead of something Southern was a unique twist. This ended up being enough for two days work of meals!
One thing I didn't like was that the coconut milk was actually in a powder form that you had to add water to. It just didn't work out – I probably should've used room temperature water instead of cold, because the cold water just ended up causing the powder to get hard. This is a recipe I would definitely recreate on my own.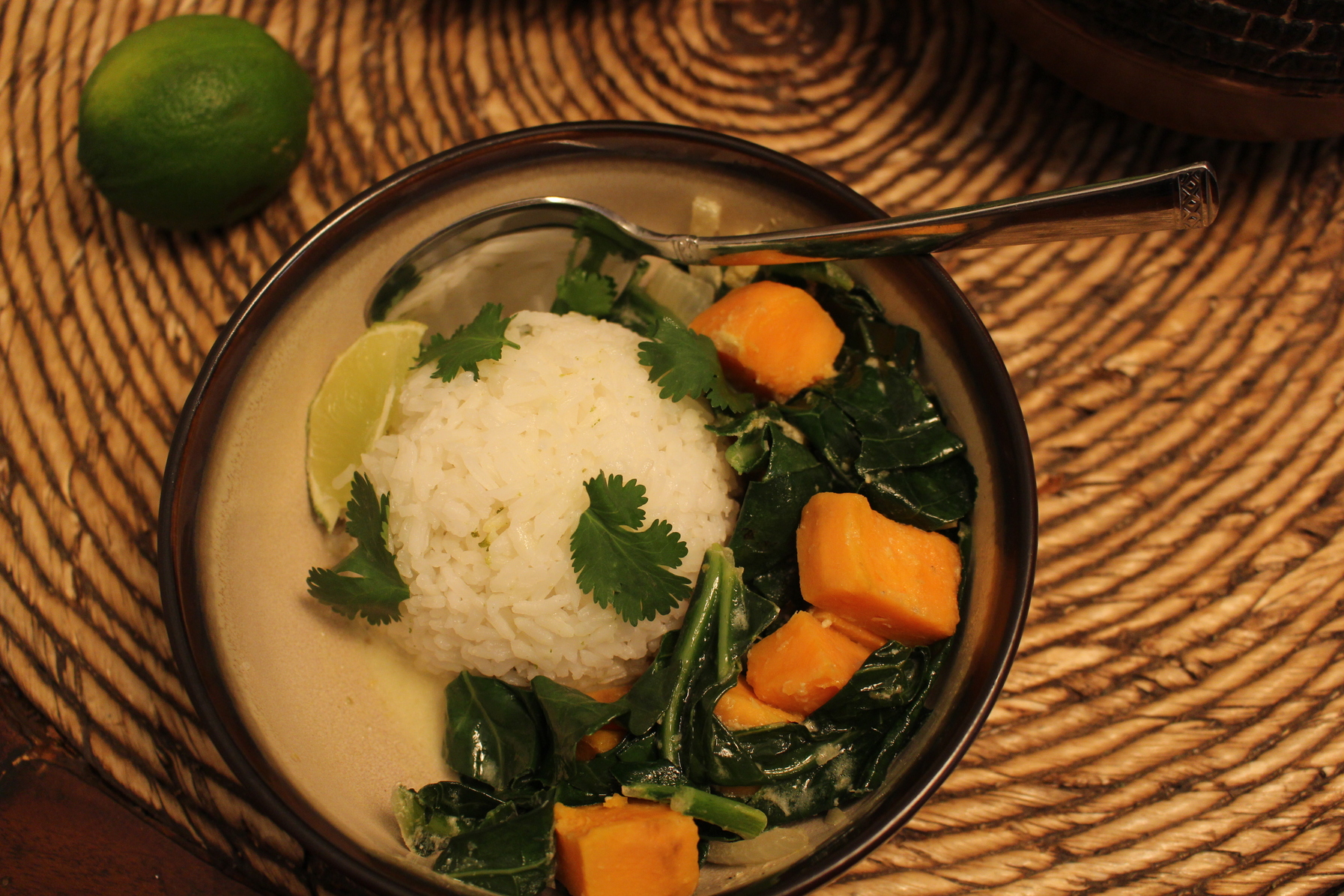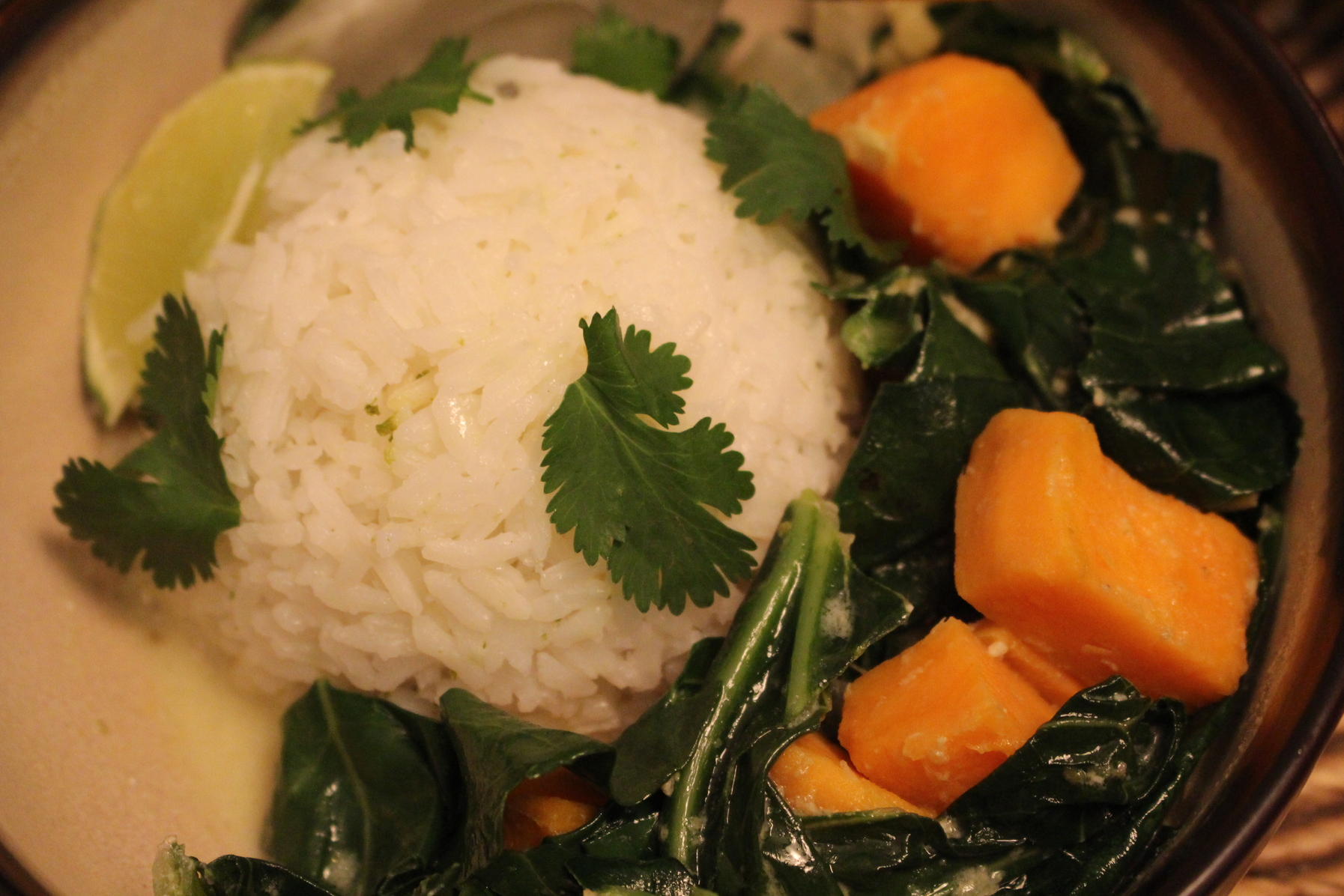 If you are a couple who likes to cook but are too busy to figure out recipes and finding ingredients, then Blue Apron is a great option for you. While I received this complementary box to try, I'd definitely subscribe to this service, especially since you can cancel a week if need be.
Would you consider trying Blue Apron for your family? If so be sure to use our discount link to receive three free meals!