A few months back, Diana from Sisters With Beauty put out a call for sponsors so that she could be a vendor at the Black Love Experience event in Washington, DC. I had not previously heard of the event, though it has been happening for a couple of years now. I wasn't planning to attend, but I definitely wanted to support my Butterfly Bae, so I headed over to her designated link to drop my coins. Instead of just covering 1 sponsorship slot, I wanted to be generous and cover 2 spots. Little did I know that I really had purchased 2 tickets to the event as a sponsor. Just like that, Mr. Blakes and I were going to Black Love Experience.
From BlackLoveExperience.com,
"Originating from the masterminds behind Nubian Hueman, The Black Love Experience is a conglomerate of artistry and inventiveness geared towards creatives, revolutionaries, kindred souls, and fearless visionaries celebrating ourselves under the canopy of all things Black. This event connects the vibrant creative community of the Washington DC Metro Area and beyond, through expressions of music, art, wellness, and creative commerce, but most of all it's good vibes and togetherness. To contain it under the guise of a party, pop-up, concert, or gathering of any kind would be an understatement."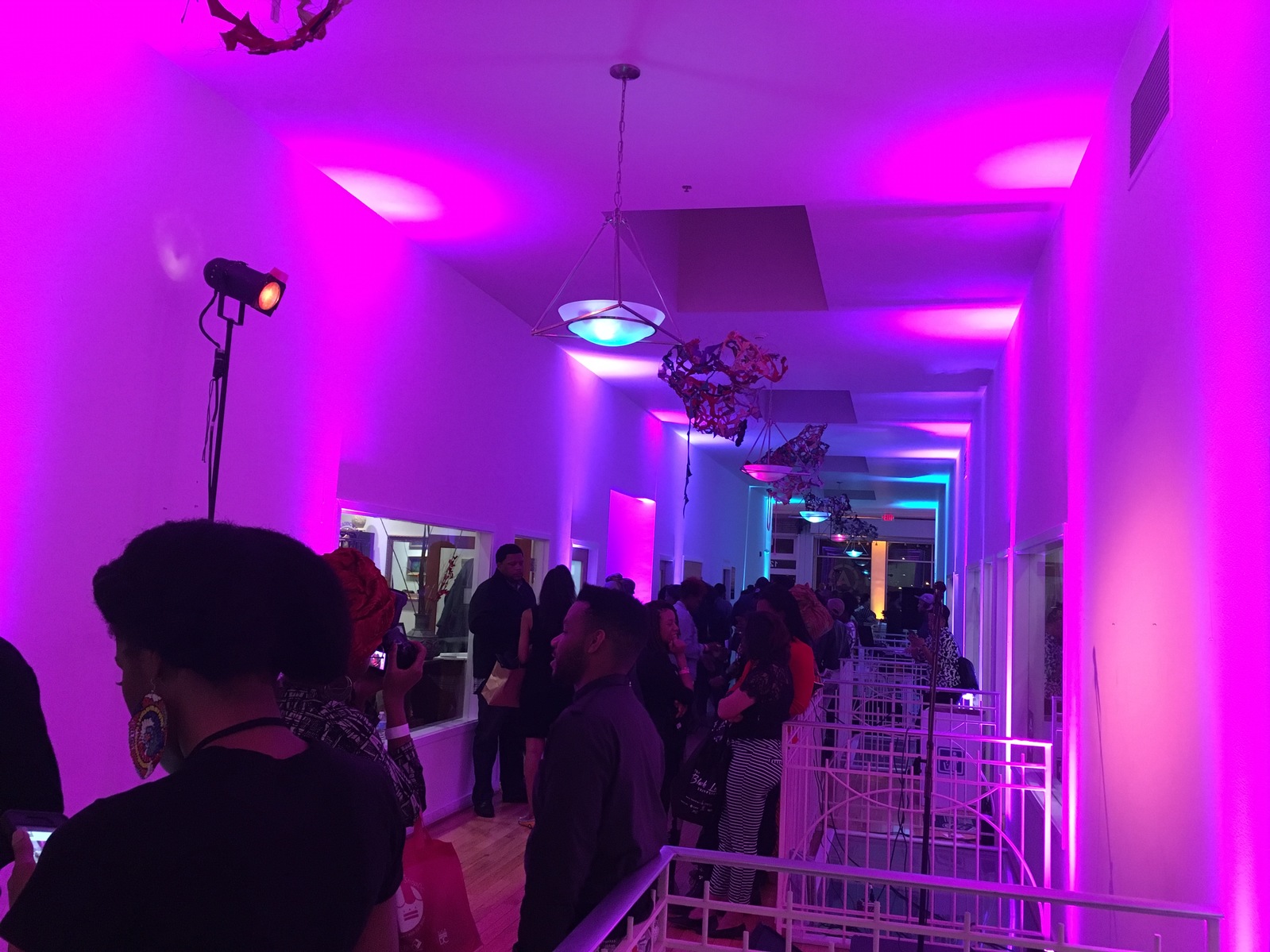 When we arrived, we were a bit overwhelmed by the amount of people, sounds, and sights. At one point, it was so congested that we literally were stuck. So we stayed stuck for about 10 minutes until the crowd started to settle and we could move around. We listened to some performances, and then headed to Intellectucool, which is an experience in and of itself. The goal is to create environments were strangers can connect on a deeper level than just your typical ice breaker. I sat and watched while Mr. Blakes participated in the Back to Back ice breaker activity. He ended up being paired with a gentleman who actually was a panelist we discovered later that evening and they had a great conversation.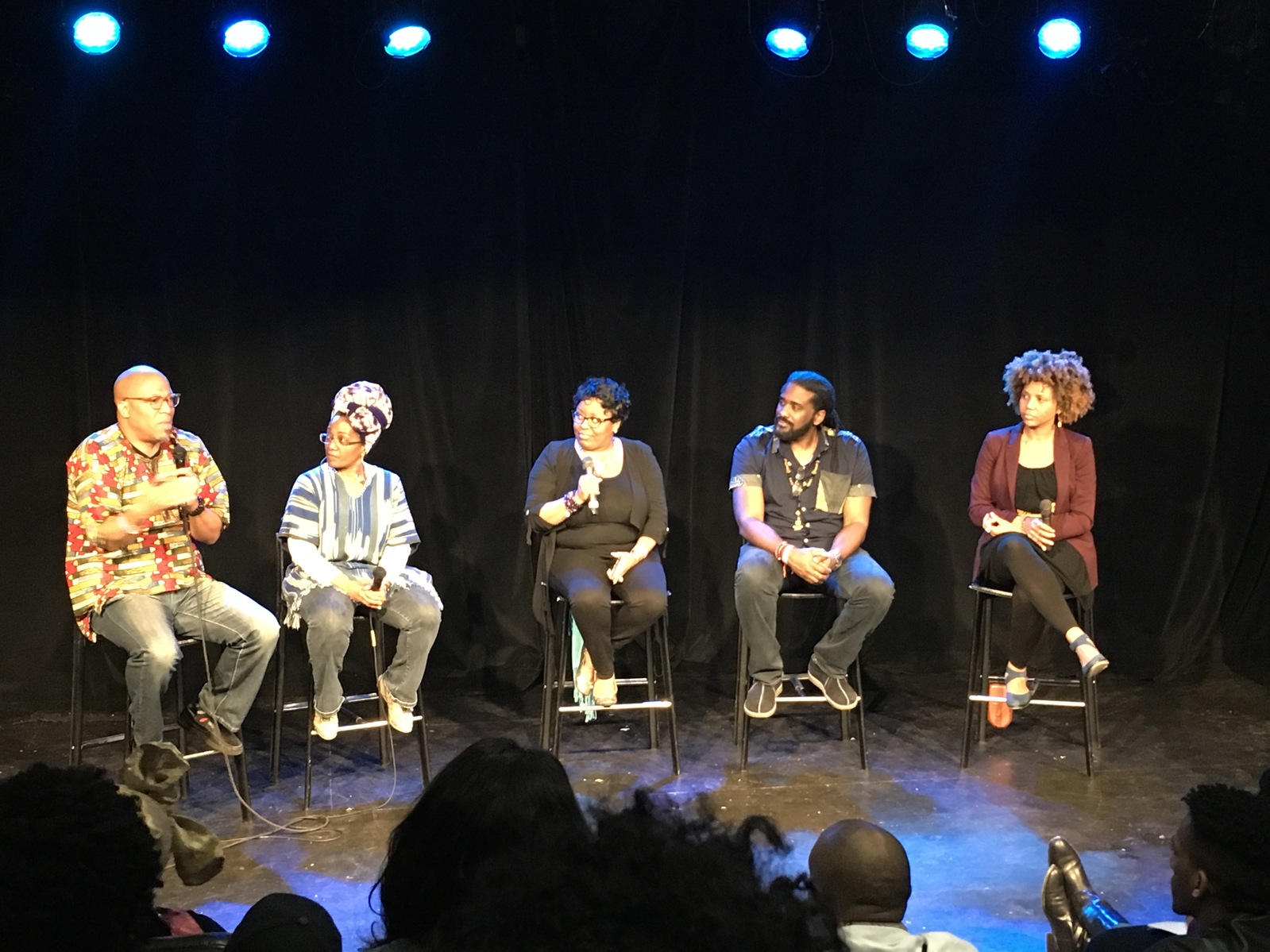 Next up, we finally found Diana in the vendor area! She was connecting with folks on her book Butterfly Transition, and selling her Single Free & Black tees to the people. I also got to meet the owner of Ankara Streets who I've been stalking on IG forever because her clothing is so dope. Mr. Blakes purchased a 'Giants Built The Pyramids' graphic tee from. We also got to watch a dope artist doing a live painting at the event. Then we decided to take a break for the action and listen in on the Creative Resistance panel discussion. This panel really got our juices flowing as they discussed how creatives can play a role in The Resistance and make moves in this time we are in right now.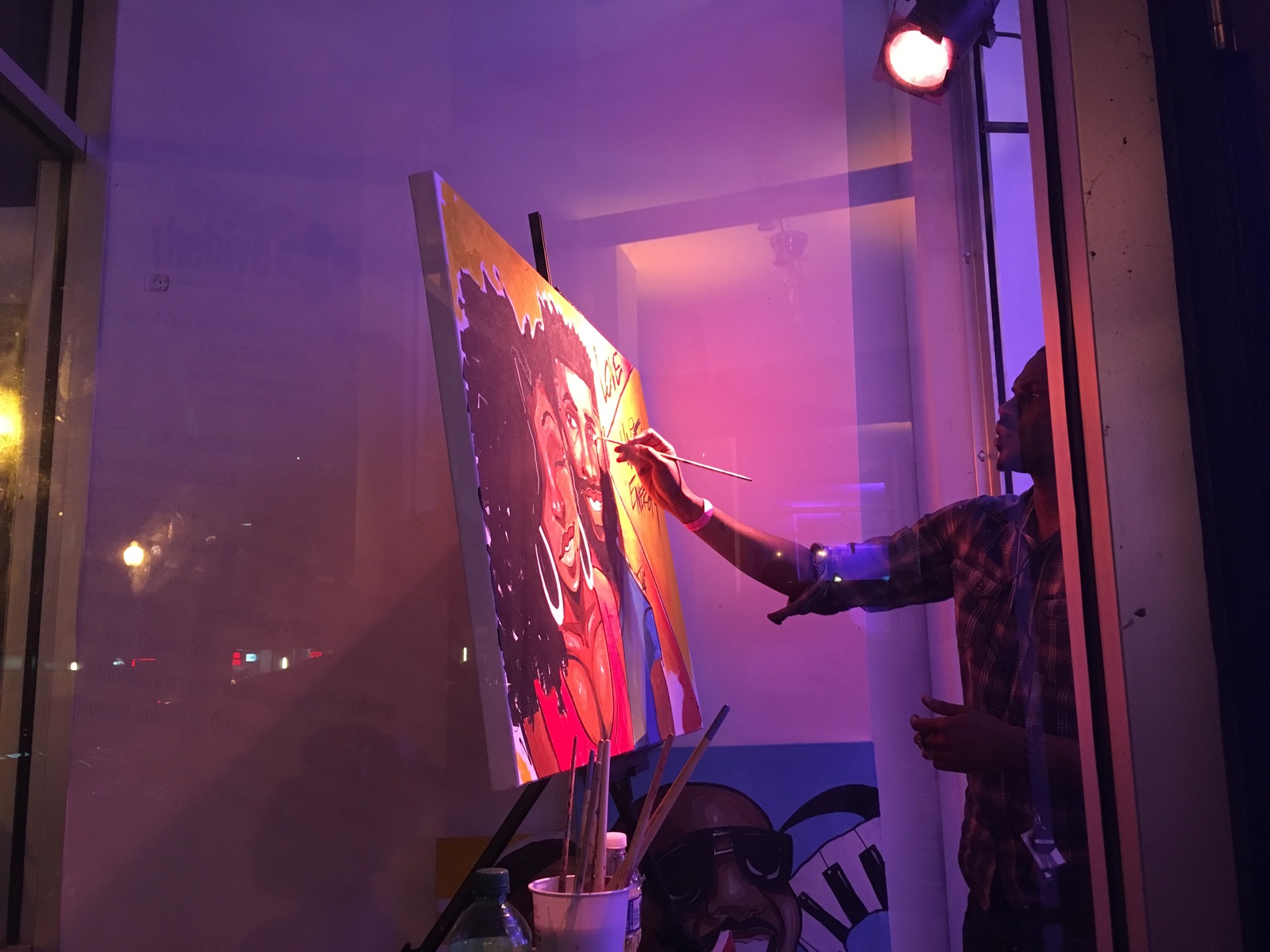 We decided to book a hotel ahead of time for that night so we would be able to sleep in before driving back home. Since our stay would be brief, my goal was to find a hotel that would be clean and comfortable, no more than 20-30 minutes from the event, and under $100 for the night. After a search on Expedia, I settled on the Hampton Inn & Suites in Falls Church, VA.
This hotel had a lot of the amenities I look for in a hotel, especially in the DMV area – free wifi, free breakfast, and free parking. You'd be surprised how many hotels even outside of the DC area do not offer free parking. And many hotels still do not offer complimentary wifi outside of the lobby area, which is a huge no-no for a blogger like myself. It also has a fitness center and indoor pool, so no matter the weather, you can enjoy both during your stay. Complimentary coffee and tea were in the lobby area at all times as well.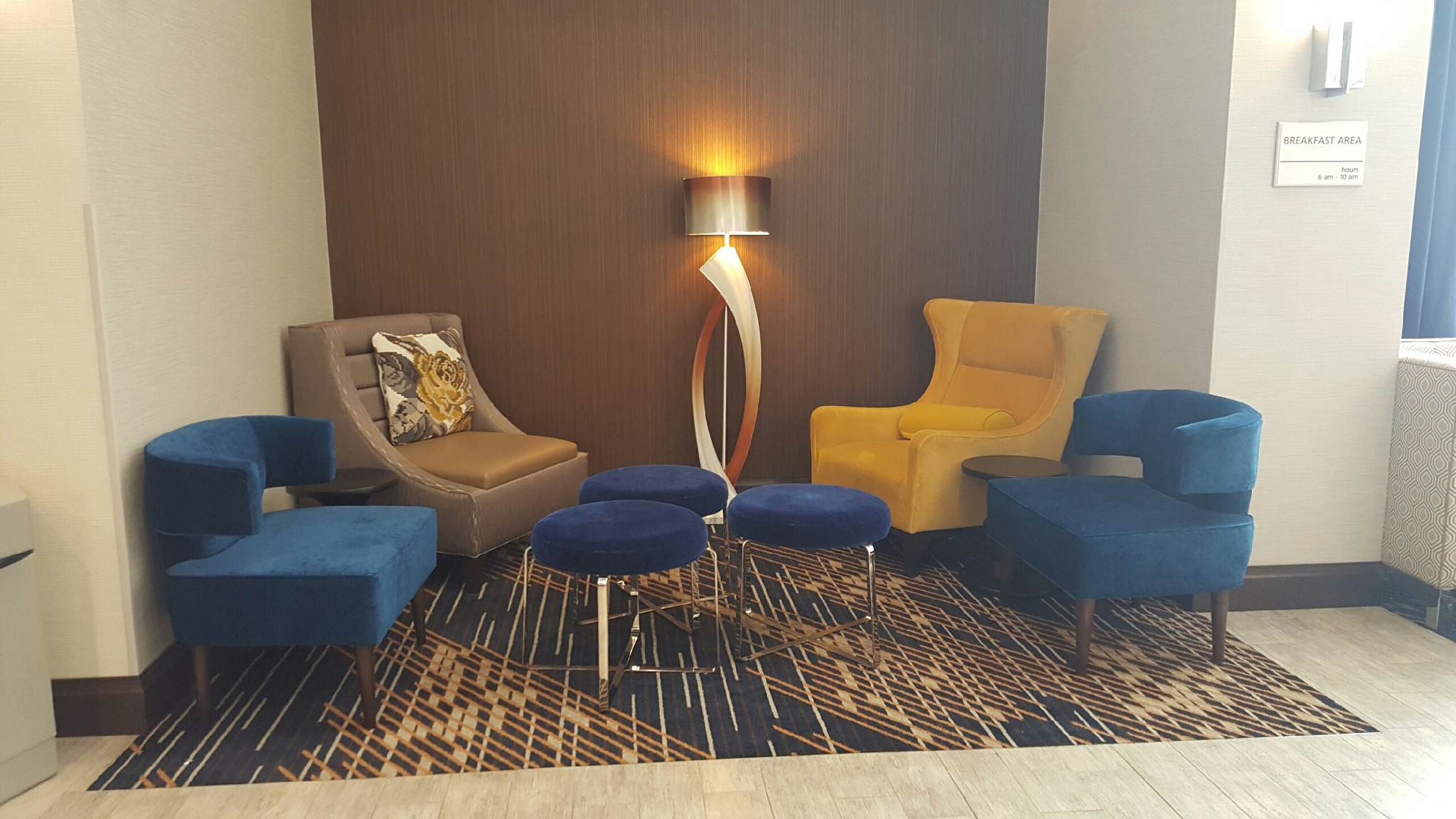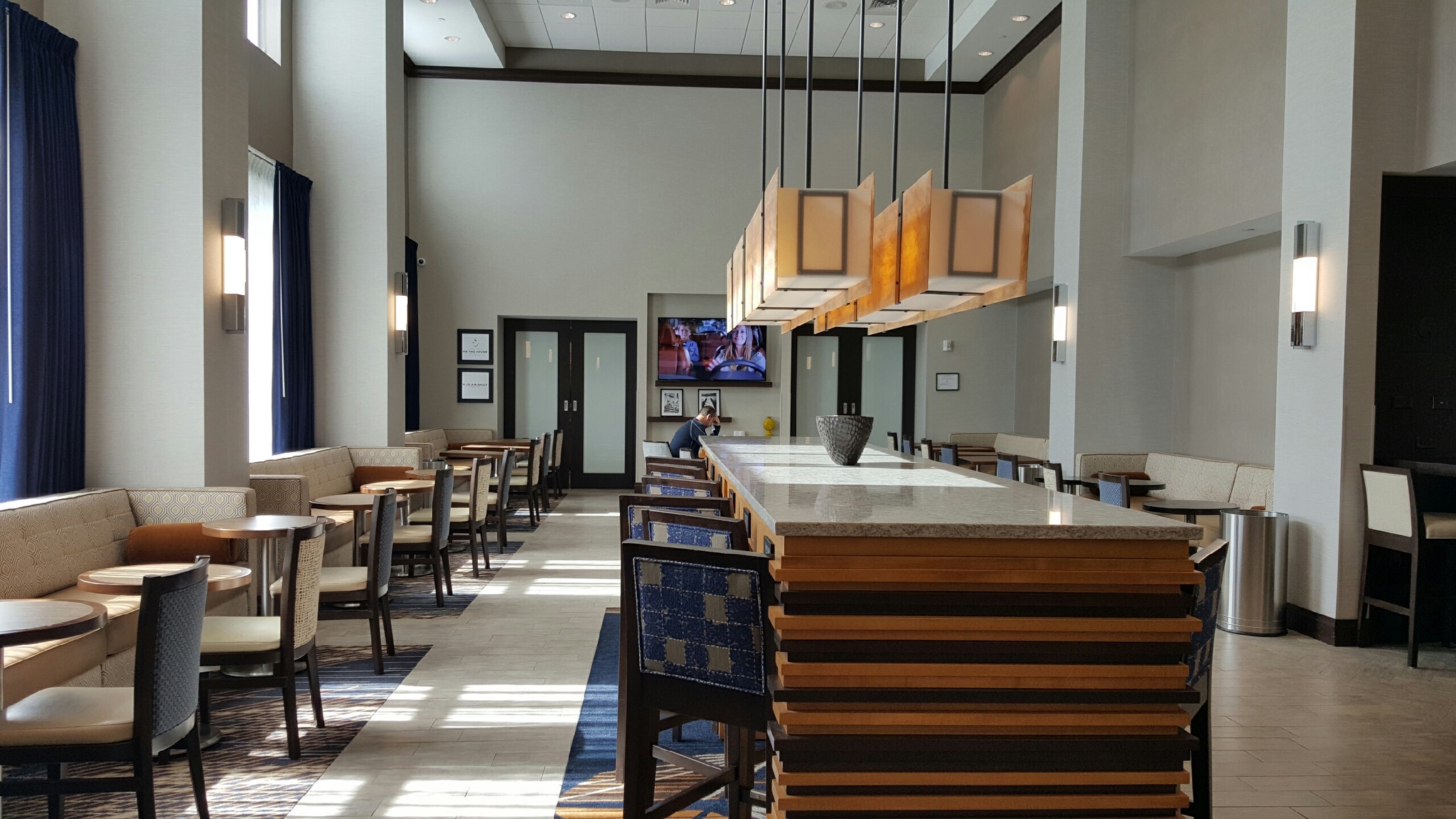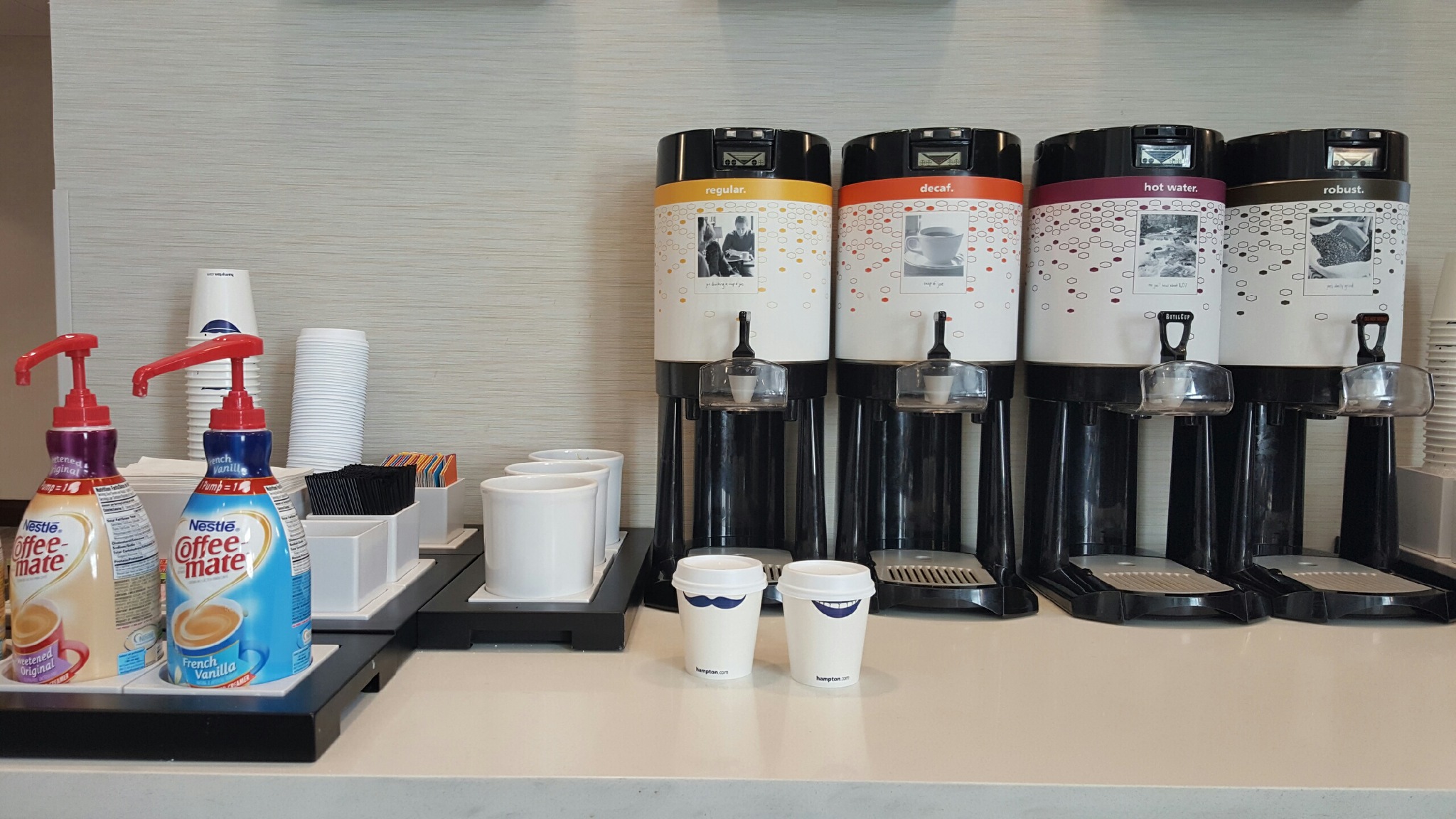 Check in and check out were a breeze, and the staff we encountered during our brief stay were friendly and helpful. The room was clean and more spacious than I thought. Although we did not have a suite, our One King Bed room did have a living area complete with a love-seat sized sofa, and two desk areas with additional chairs for plenty of seating. The room included an iron and ironing board, large flat screen tv, coffeemaker, microwave, and refrigerator. There were several lamps throughout the room, and several electrical outlets and even usb ports for charging electronic devices. The bathroom was nice sized as well, with a larger counter, single sink, and a large shower. I honestly don't take baths at hotels, so I prefer a large shower over a shower/tub combo. The bed was very comfortable, and I got a great night of rest.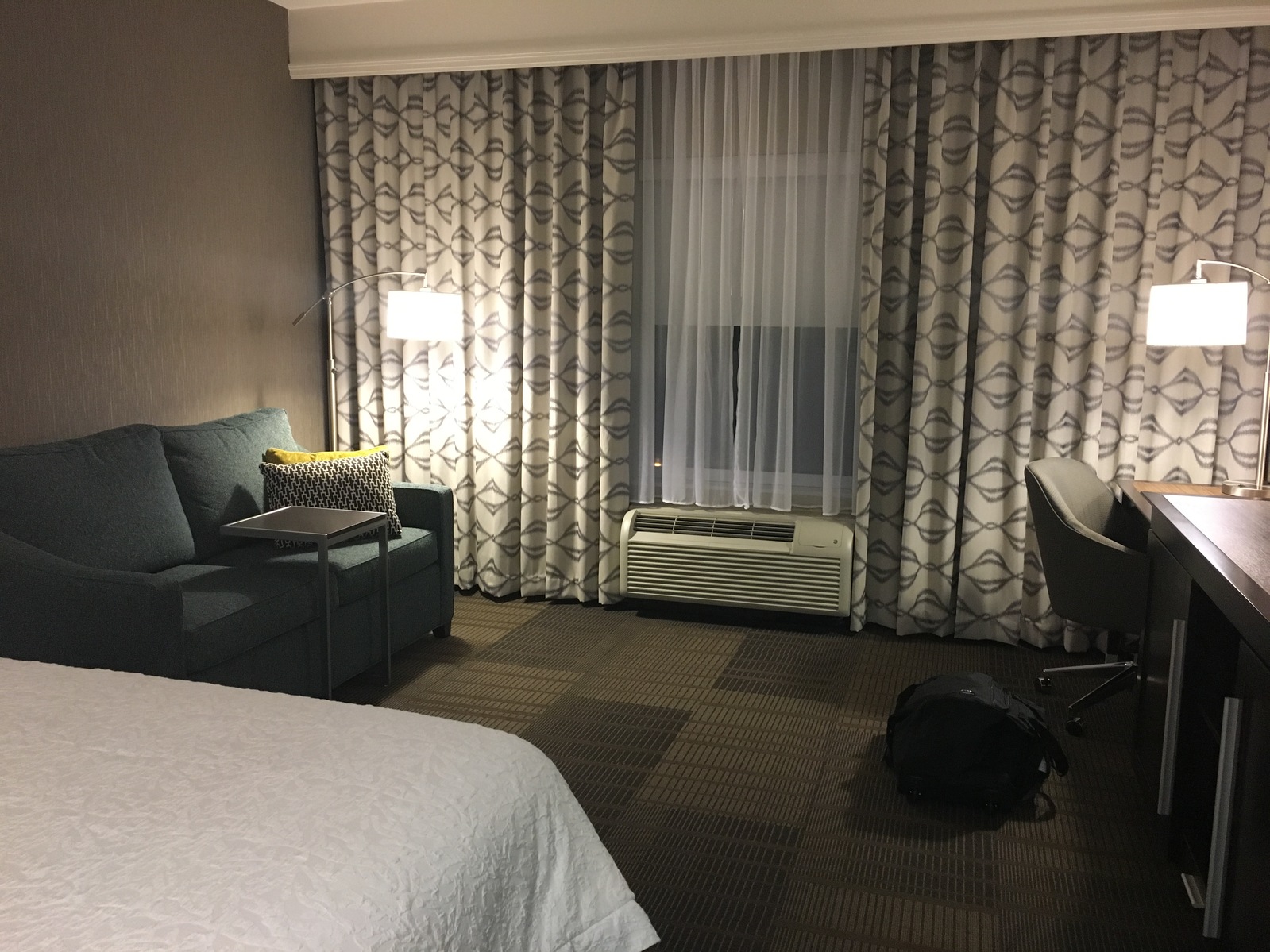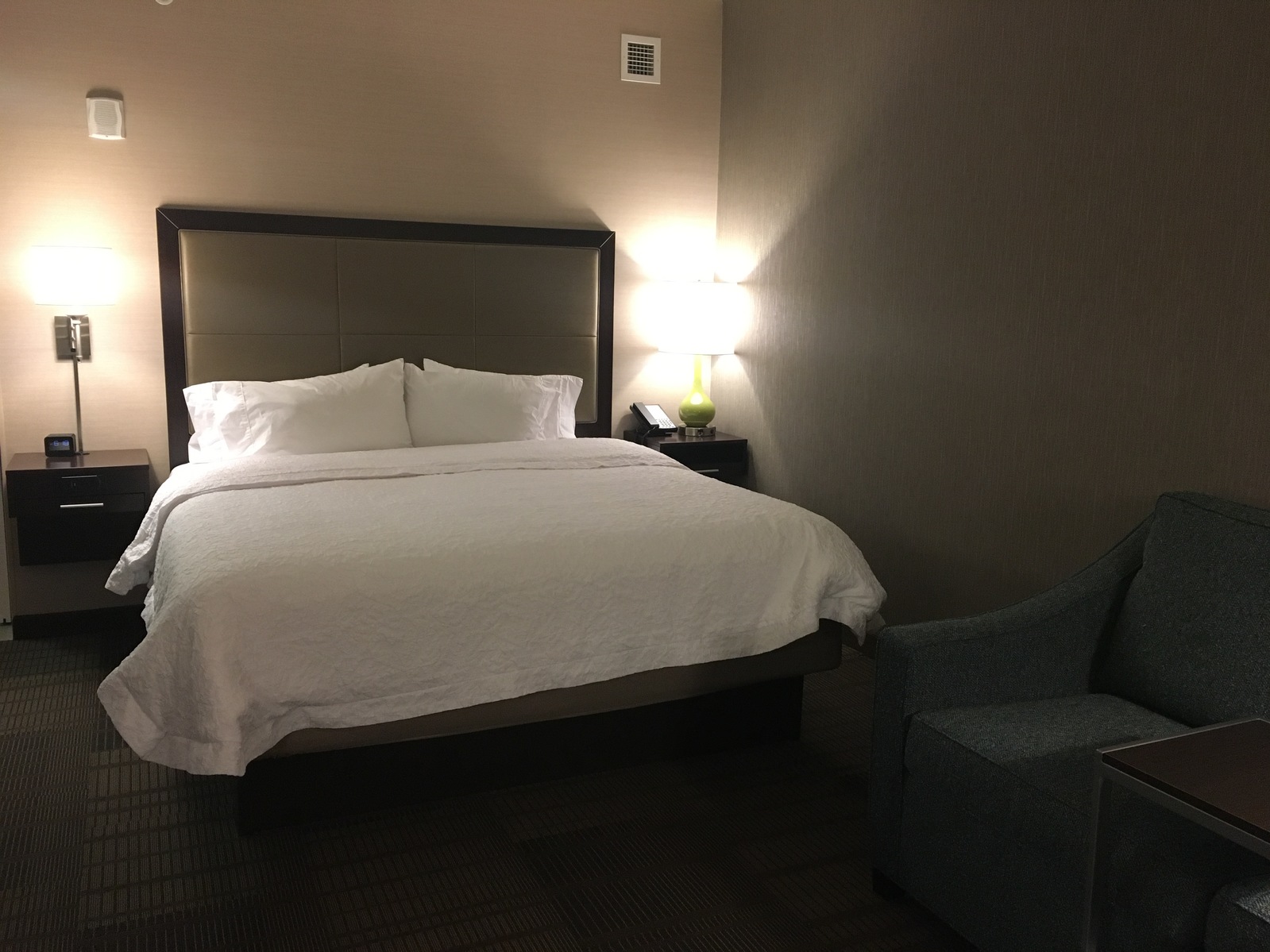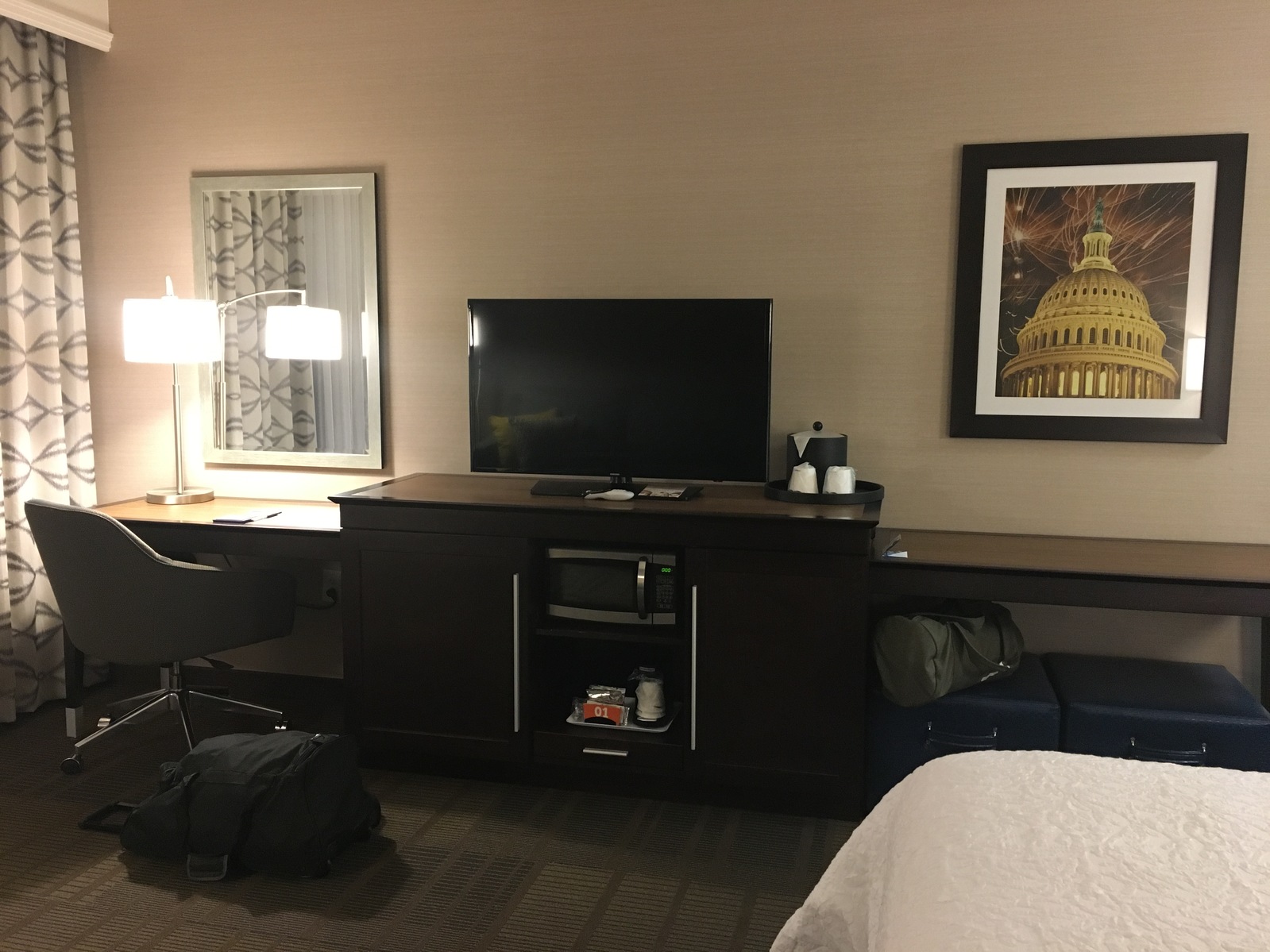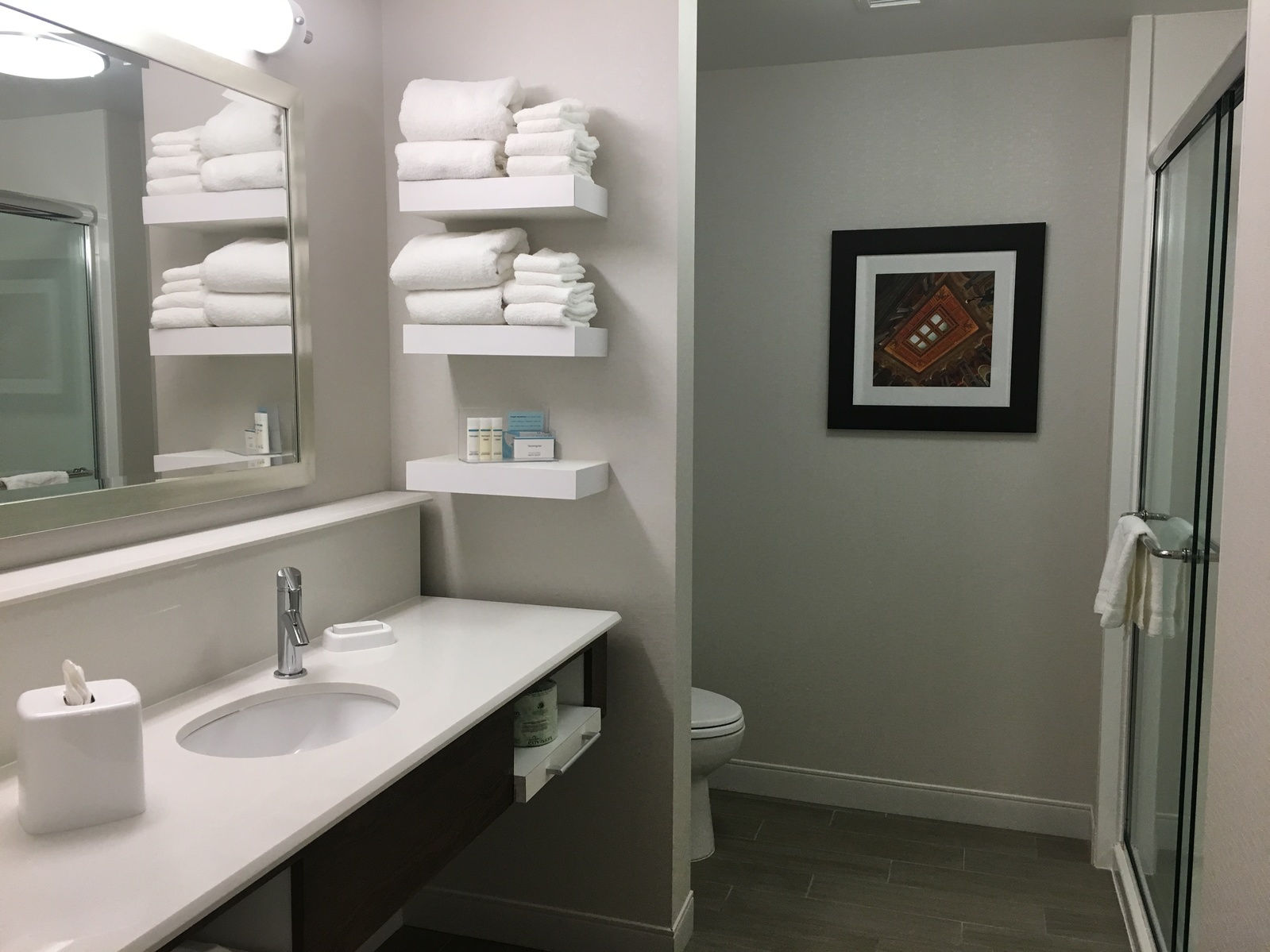 I find that I travel to DC quite often for events of all kinds, and it is always a bummer trying to drive up and back the same day. This hotel will definitely be on my short list of places to stay if I want to stay overnight again.