Head to toe florals are definitely on trend for spring and summer this year, and Beyoncé looked amazing rocking this trend. She shared these pictures on her Instagram a couple days ago wearing this Dolce & Gabbana hydrangea printed silk chiffon dress, and even Blue Ivy had a dress to match mom's. So cute!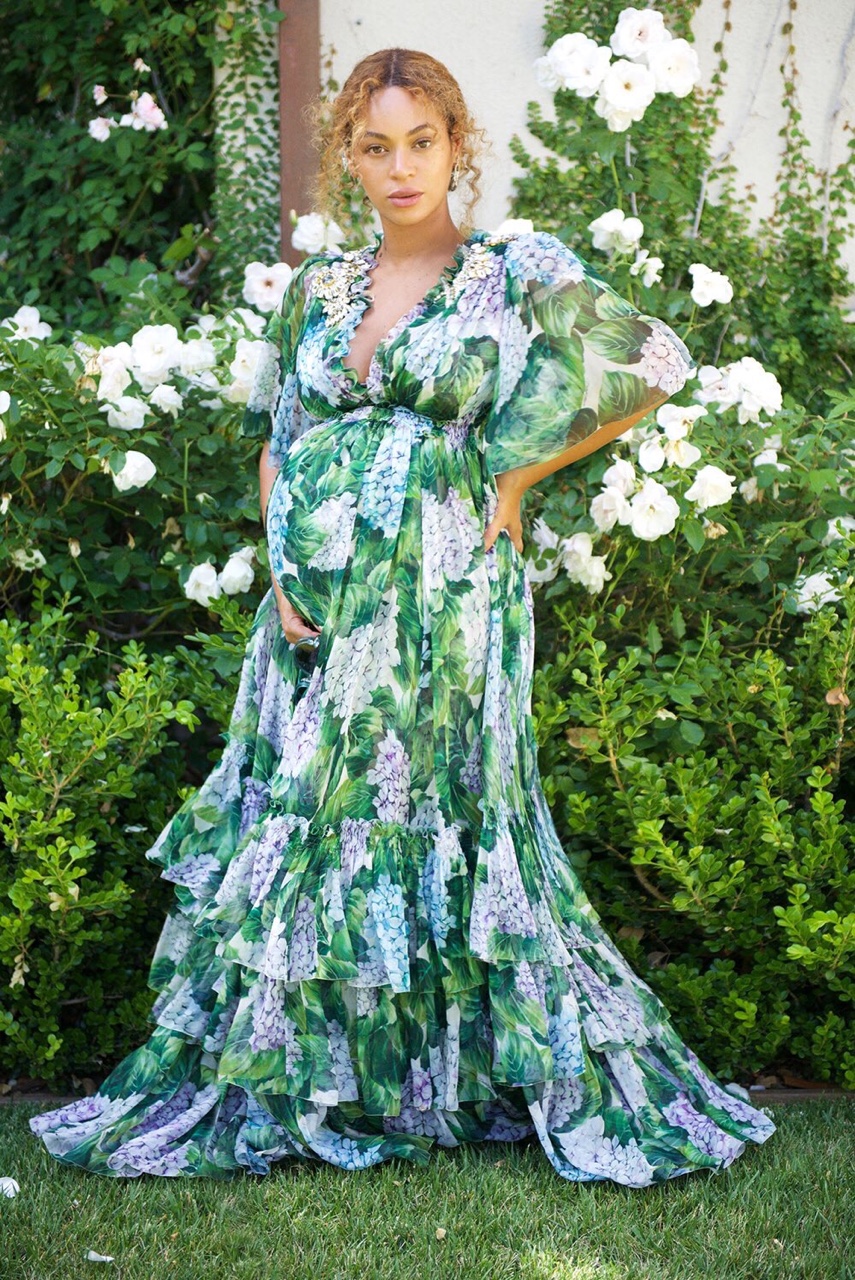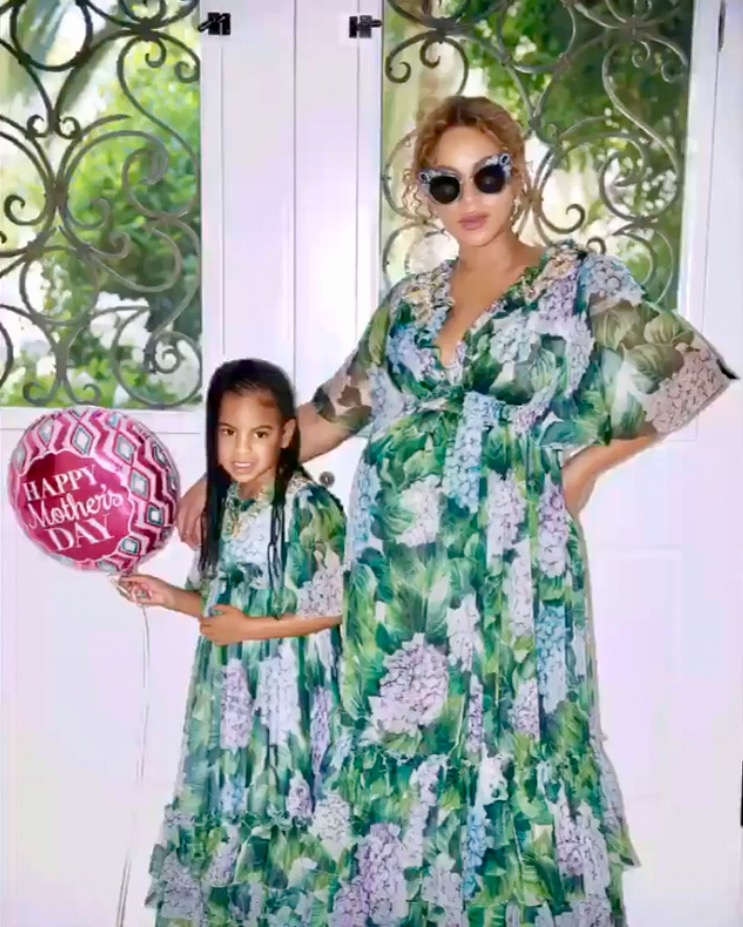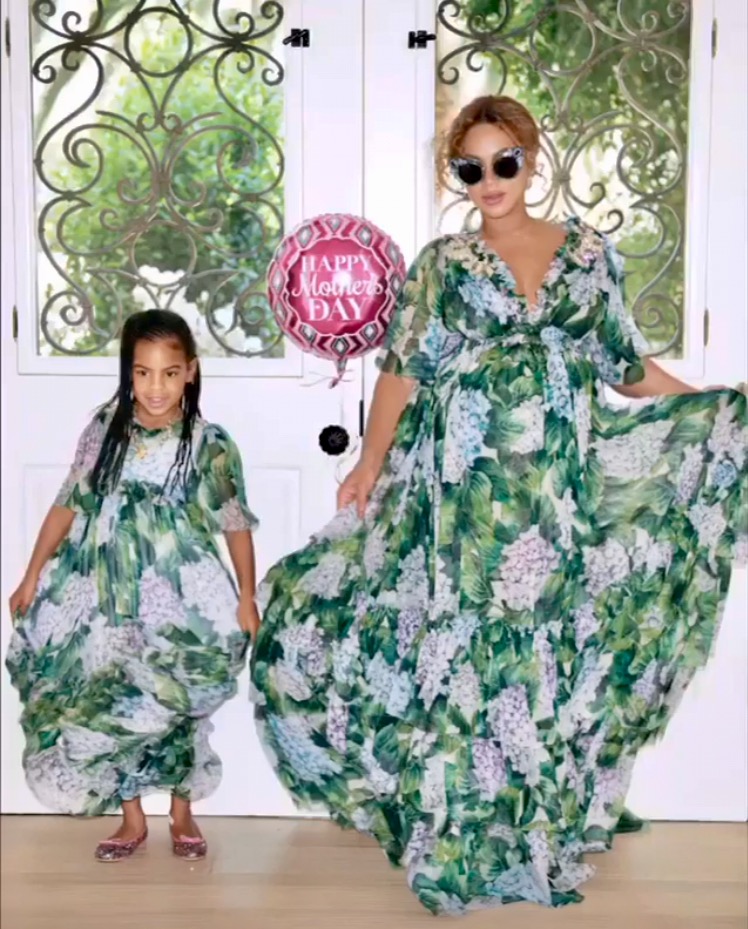 Other Dolce & Gabbana dresses from this collection sell for $1500 – $4700, which might not be so budget-friendly. So if you want to get the look for less, we have got your covered.
Get the Look for Less
If you like this look on Beyoncé, you can find some similar looks that are a little easier on your wallet. These all feature the green hue and all-over floral print from the original look. Priced between $29-$169, these are great alternatives.

Tahari Floral Ruffle Long Gown, $169. This dress has the v-neck line, ruffle layers, green leaves and white flowers like in the original. These flowers are not hydrangeas, and this dress is polyester, not chiffon. 
Joy EnvyLand V-neck Floral Dress, $29. This dress has the v-neck, green hue, with white flowers like the original. While it has the long, flowing feel, it doesn't have the ruffling, or sheer sleeves in the original dress.
WOULD YOU ROCK SOLANGE'S OUTFIT FROM SEEN USERS, OR WOULD YOU ROCK THIS LOOK FOR LESS?