Bahama Breeze's Reggae Fest kicked off on July 1 which is International Reggae Day. They will bring the "don't worry, be happy" attitude to life with the sounds, tastes, sights and vibes of Jamaica. From July 1st – August 13th, the night will take on a rhythm of its own as live music fills the air, while Jamaican food and drinks lift the spirits. We received a special invite to receive a complimentary dinner on Bahama Breeze to check out the Reggae Fest and let you know if it's really real. Because you already know – we keep it real at Naturally Glam.
Bahama Breeze will turn up the party every Saturday during Reggae Fest, featuring live bands in all 36 locations across the country. Jamaican Jerk Saturdays will feature the top Reggae talent in each city, every week, so that guests can enjoy the best live music of the islands all summer long. While dancing their cares away to the sounds of of the Caribbean, guests can also experience pop up rum punch bars, games, giveaways and more.
Since nothing says summer like good food, good vibes and good music, Reggae Fest will feature an outrageously delicious Jerk-Everything platter, party-friendly buckets of Red Stripe beer, and One Love, a new signature cocktail. Guests will also be treated to amplified sounds of summer inside the restaurant with signature reggae playlists from Gary Gunn as part of the brand's ongoing partnership with the world-renown artist and music curator.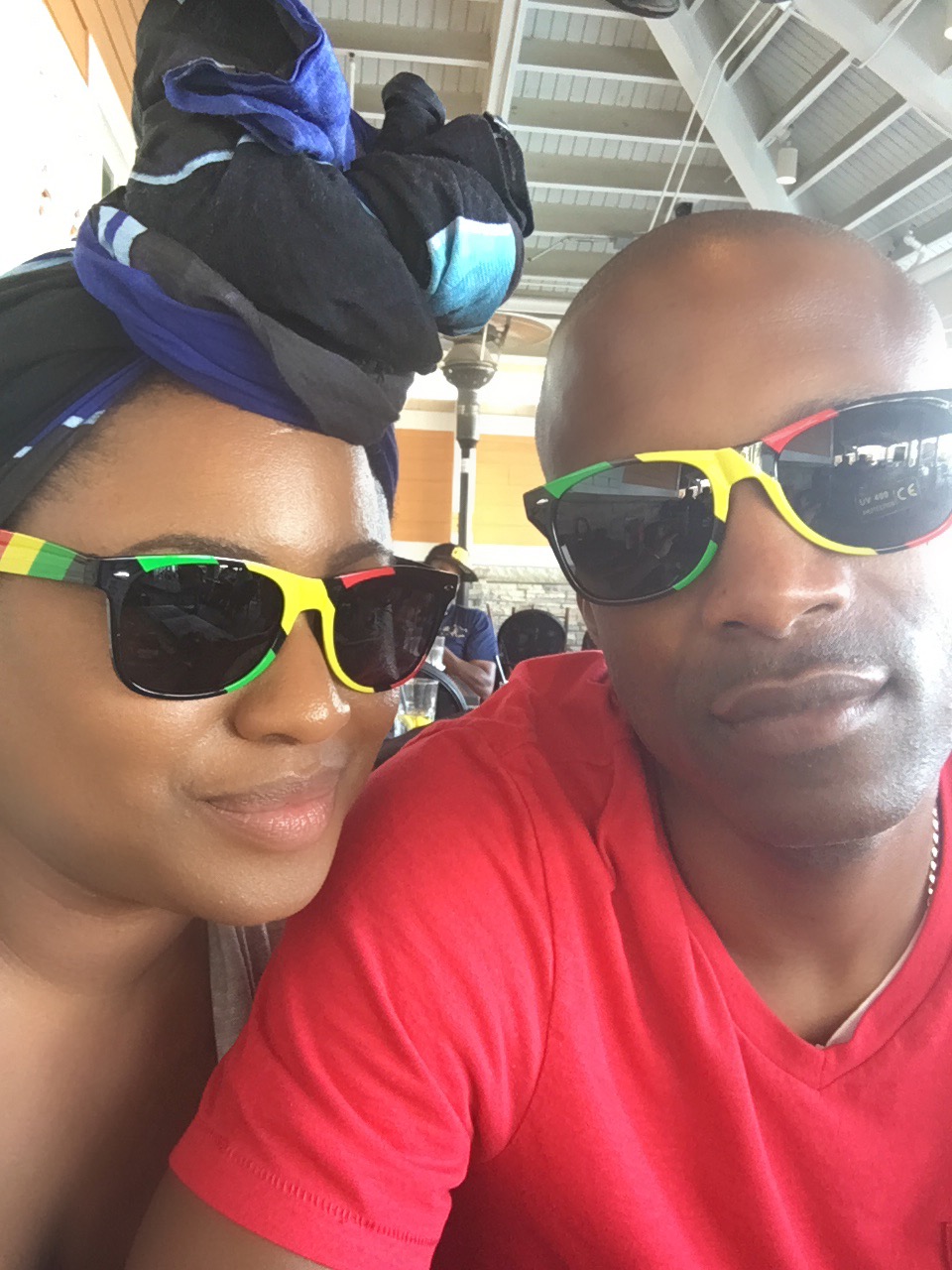 Mr Blakes and I headed out to enjoy the festivities and check out the featured eats and drinks from the special Reggae Fest menu. We got these dope sunnies and a cool bracelet in the traditional Jamaican colors. Our waiter took really good care of us, making sure we knew all about the new menu items and signature drinks.
"Reggae Fest is an authentic Jamaican party that was created to help guests kick back, relax, and enjoy the carefree attitude of the summer," said Jaime Bunker, Vice President of Brand Management at Bahama Breeze. "This celebration aims to capture the good vibes and good times, sounds and flavors of the islands."

Bahama Breeze's limited-edition Reggae Fest menu celebrates the tastes of Jamaica. Mr. Blakes and I started off wit the signature cocktail One Love. This tasty and refreshing cocktail is made with everything nice and all fruits ripe. Malibu Banana Rum, Pineapple, Orange and Guava juice shaken together, topped with an Appleton Rum floater and a dehydrated pineapple.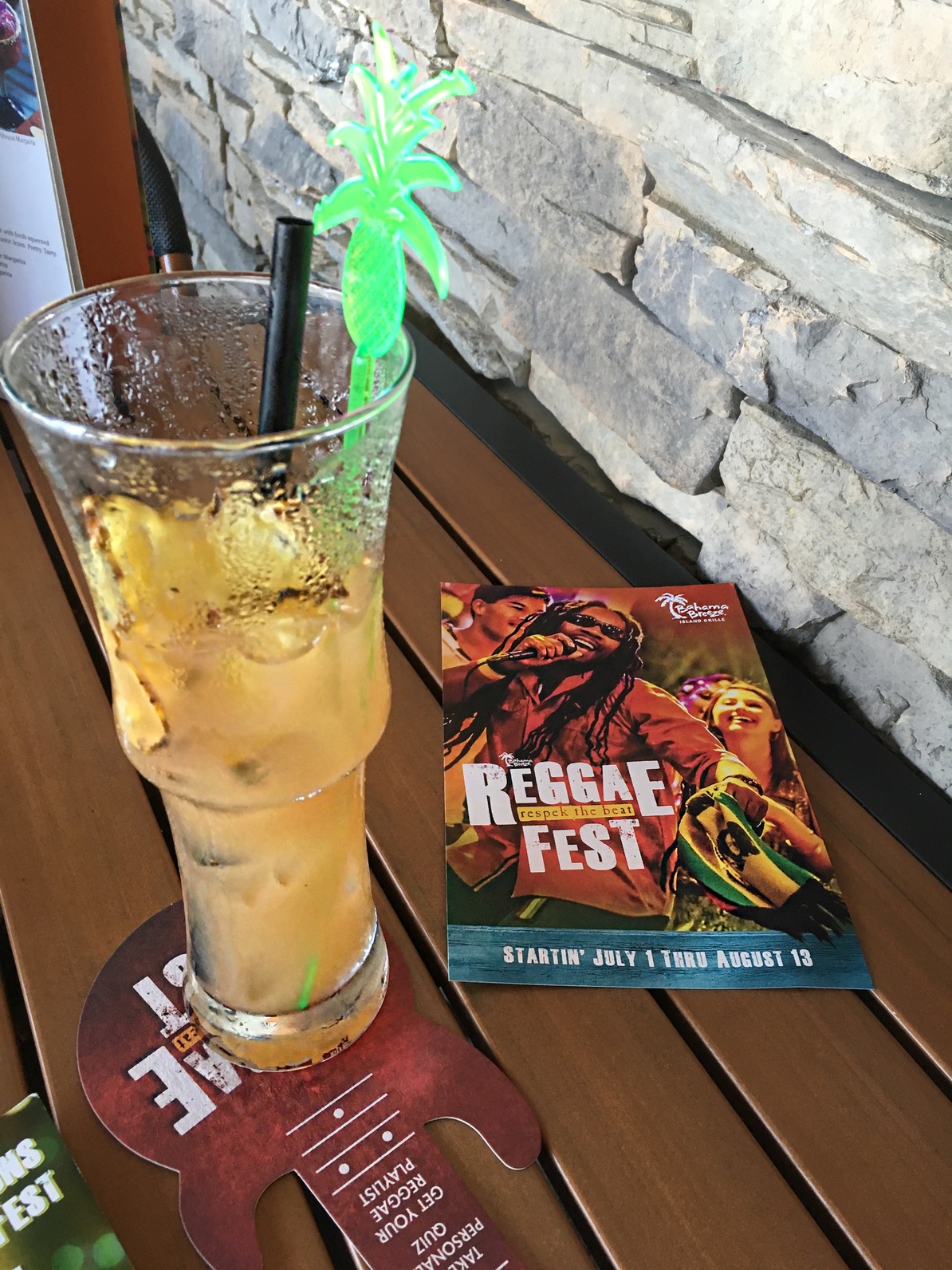 Next, we shared two appetizers – the Taste of Jamaica and the Curry Goat. Taste of Jamaica has all the Jamaican favorites: pulled pork, jerk chicken, beef empanda, callaloo, sweet plantains, yellow rice and black beans. The Curry Goat is a traditional, full flavored Caribbean dish and is the Reggae Fest Chef Special.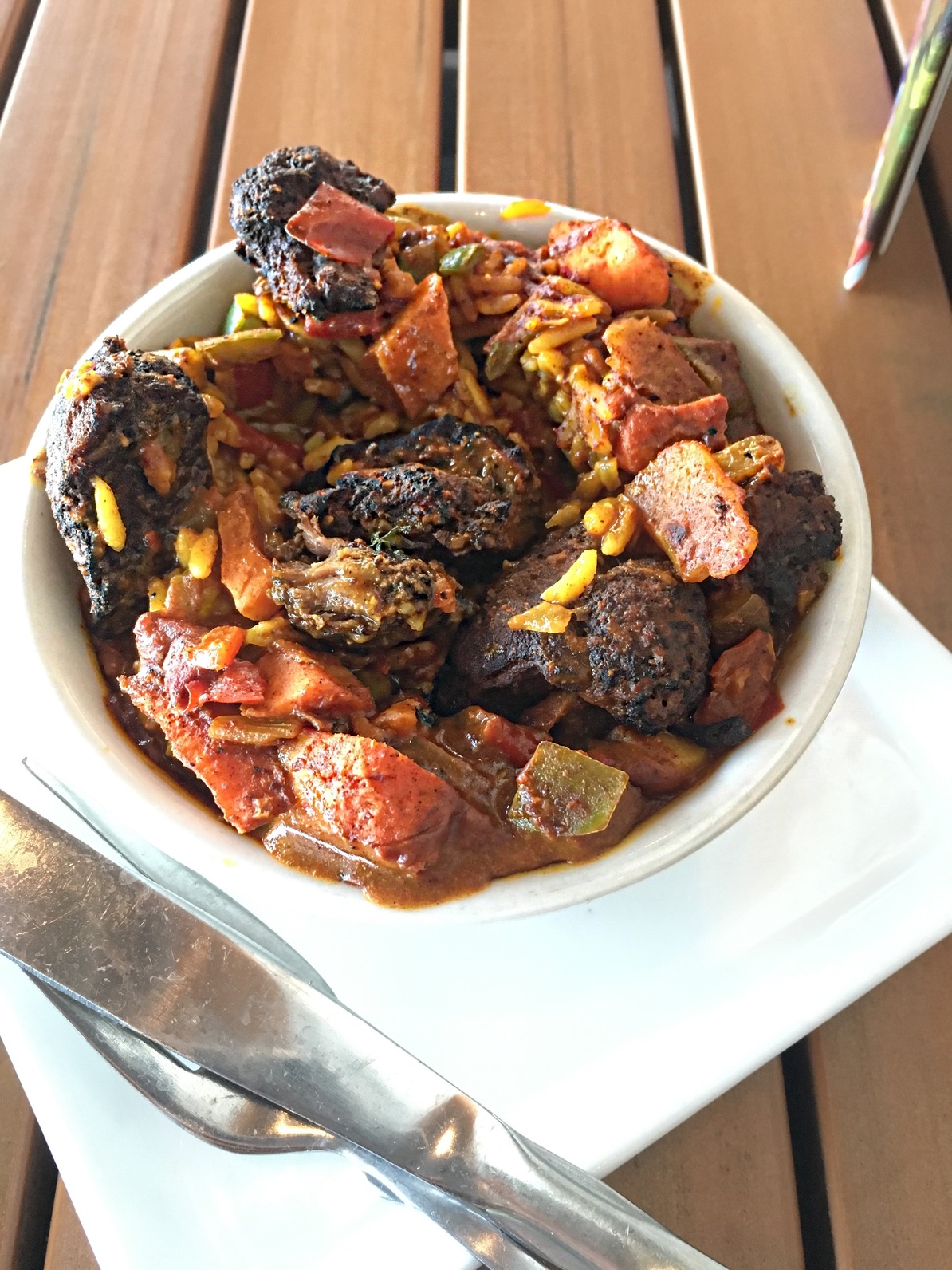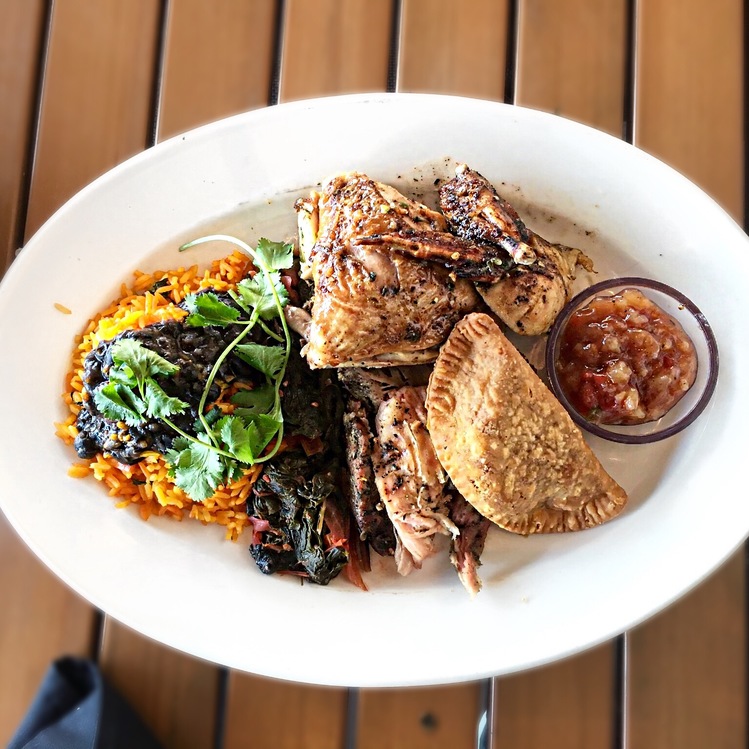 Then it was time for our main course. Mr. Blakes had the Lobster and Shrimp Linguine – tender shrimp and lobster tossed with fresh mushrooms in a lobster brandy cream sauce. Listen. Real lobster ladies and gentleman. I had to taste some, for you guys of course, and it was delicious. I think I'll order that next time I'm at Bahama Breeze.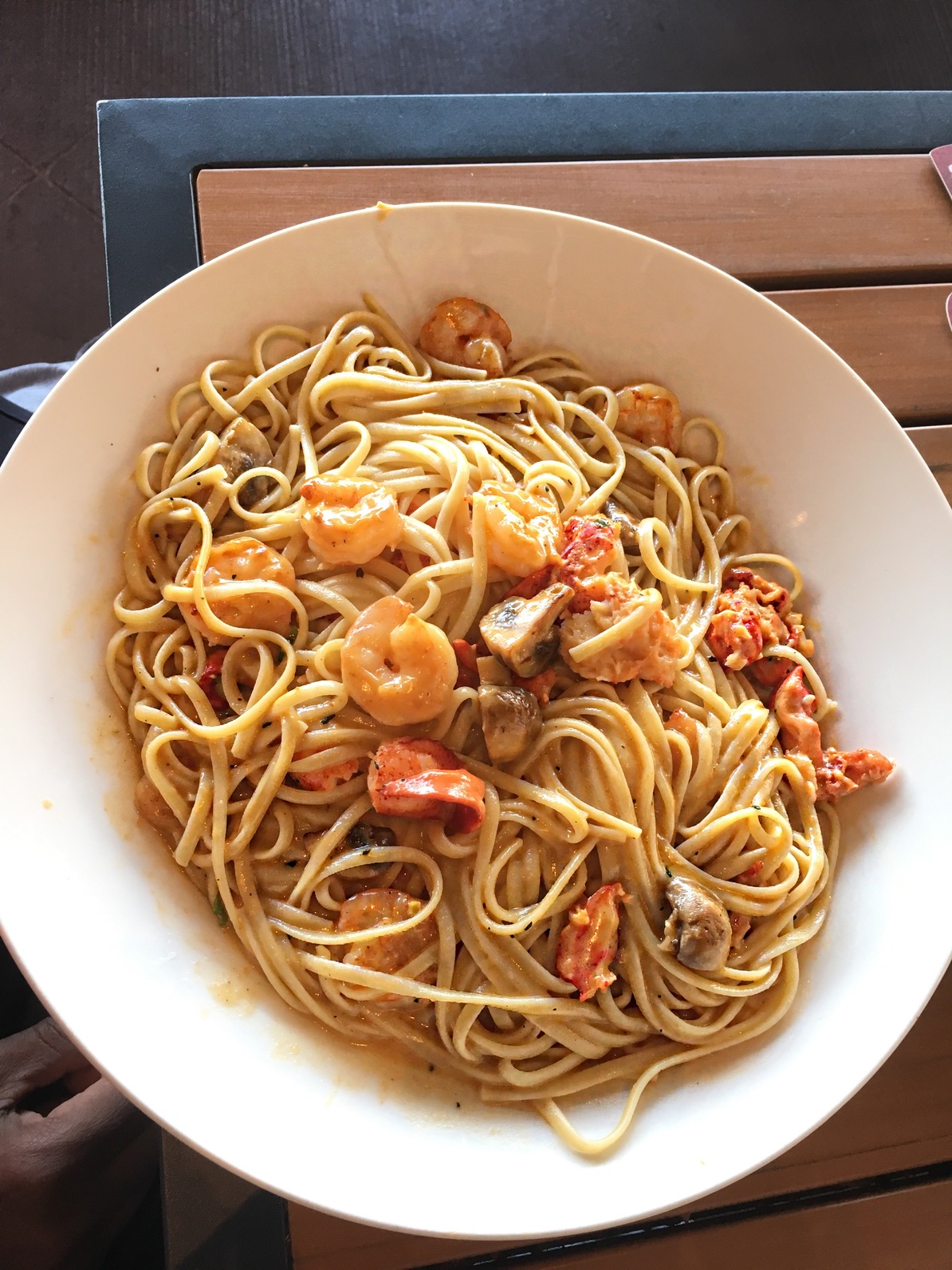 I had the Steak Oscar – an 8-oz. center-cut sirloin, topped with jumbo lump crabmeat and citrus butter sauce and served with grilled asparagus and mashed potatoes. There was so much lump crab meat on that steak it was falling all over the plate. The steak was cooked a perfect medium well, and was so flavorful. The entree normally comes with asparagus, but they were very accommodating and swapped it with green beans.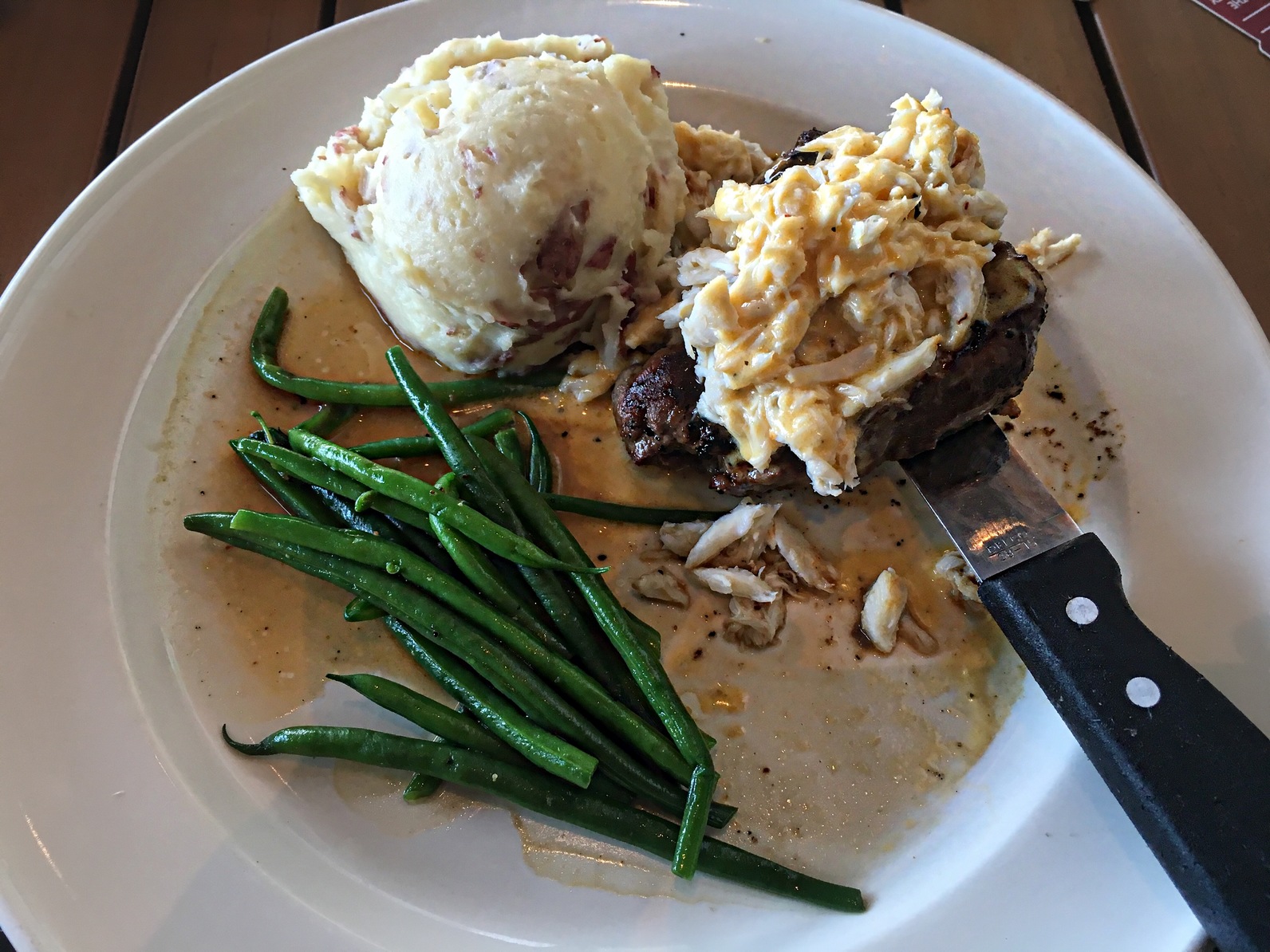 To continue the celebration, Bahama Breeze is giving away a cruise for one righteous winner and a friend to the JamRock 5-night cruise to Jamaica. This Reggae Cruise line features live music lineups daily including Sean Paul, Damian "Jr. Gong" Marley, Stephen "Regga" Marley, Toots and the Maytals. Starting July 1, guests can snap their best selfie at #ReggaeFest and upload their picture on social media using #ReggaeFest and #Sweepstakes. Guests can also register at SummerReggaeFest.com for a chance to win.
For more information about Reggae Fest, visit www.BahamaBreeze.com/Reggae.