Atlanta is the hub of the Black hair industry, and Bronner Bros is welcoming one of the nation's largest gatherings of stylists, exhibitors and beauty enthusiasts to its annual Mid-winter Beauty Show, February 10-12, 2018 at the Georgia World Congress Center in Atlanta. Now in its 71st year, the event is the premier platform for multicultural beauty industry. Thousands of barbers, stylists, students and emerging artists, will converge for an unprecedented lineup of education, competitions, entertainment and networking opportunities.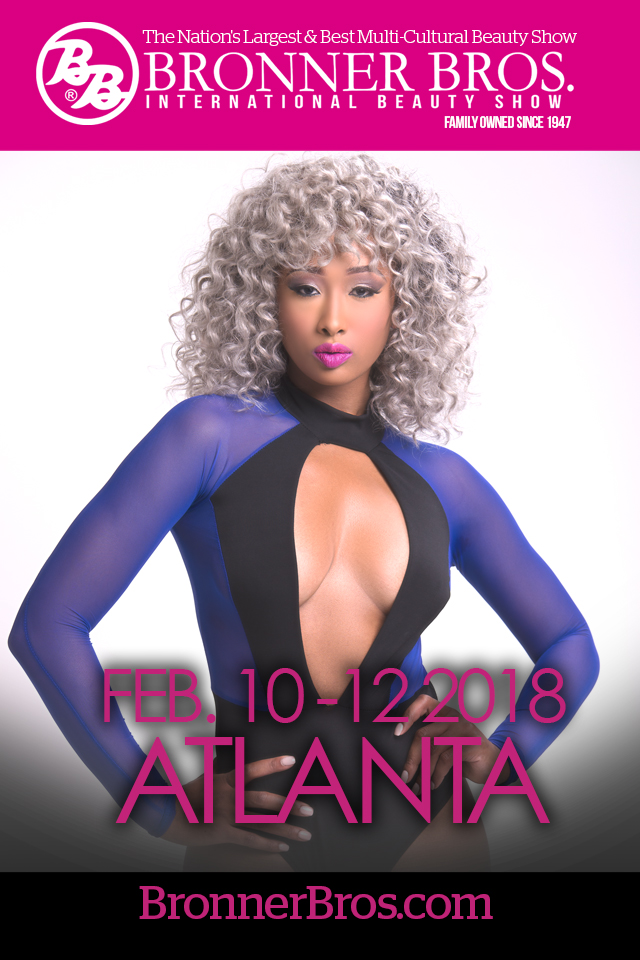 "As the multicultural beauty market continues to drive innovation and global trends, Bronner is committed to remaining at the forefront of what's new, next and now," said James Bronner, SVP of Bronner Bros. Show Operations. "We're excited to celebrate our 71st year and welcome everyone to the most exciting Bronner Bros. Beauty Show ever!"
During the three-day conference, licensed stylists, barbers and students can sharpen their craft in more than 100 classes, earn multi-state CEU credits and stay current on industry trends. Interactive panels featuring experts on hair loss, health, barbering, business success and financial management have been added to the show line-up. Other show highlights include:
Natural Hair Trends –Janelle Stephens, owner of Camille Rose Naturals, will host a discussion about the natural hair movement. Panelists include Kim Etheridge, owner of Mixed Chicks, and Emma Okyere from Bronner Bros.
Competitions and Fashion – Students from Empire, Savannah Technical and Universal College of Beauty will compete for cash and prizes in the "Ultimate Battle of the Schools." Immediately following, "Real Housewives of Atlanta" cast member, Cynthia Bailey, will host a couture fashion show.
Entertainment –Steve Brown will host a comedy show featuring Rodney Perry, Mark Gregory, and Sean Larkins. Guests can celebrate Valentine's Day early with Waka Flocka and his wife, Tammy Rivera, as they perform together for the first time. Sounds will be provided by DJ WhooKid.
Food for the Soul – Sunday kicks off with a worship service featuring Bishop Dale C. Bronner with a special musical performance by Kelontae Gavin.
We've never attended this event before, but if you're a beauty professional, this event is one you should put on your calendar. For more information, visit www.bronnerbros.com.
Have you attended this event, or do you plan to attend this year?