Fellow Hampton Roads VA blogger Arielle of Young & Thrifted invited all of the ladies in the HRVA Bloggers group to a retro makeup and style event at Nordstrom in MacArthur Center in Norfolk. Joining her was Smashbox MUA Aubrena Taylor. The ladies discussed how to create retro glamorous looks using Smashbox cosmetics with a modern twist.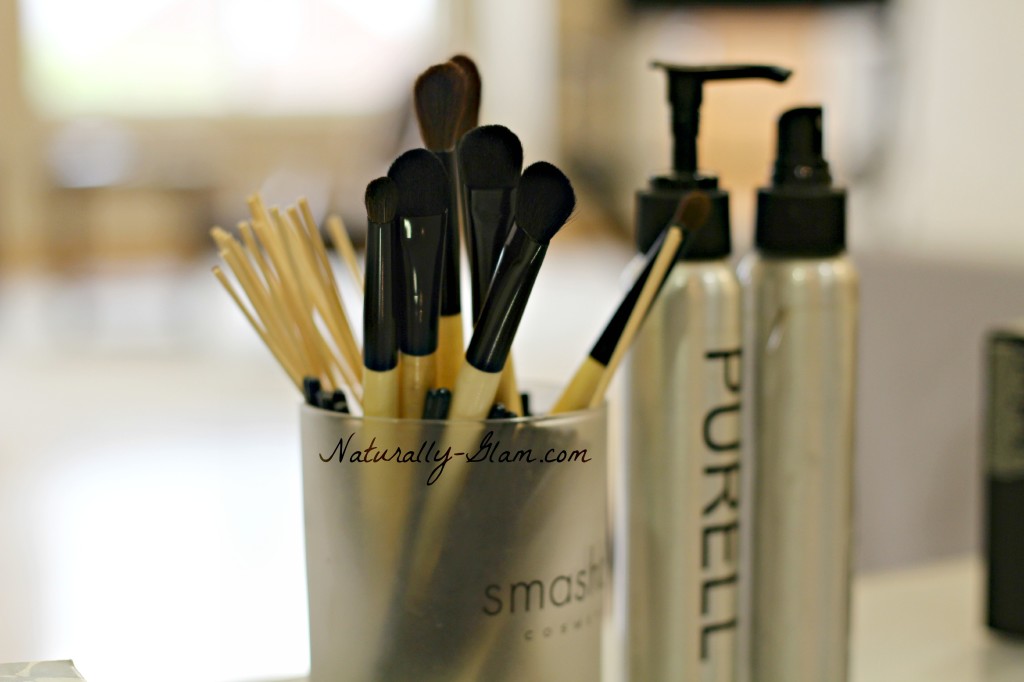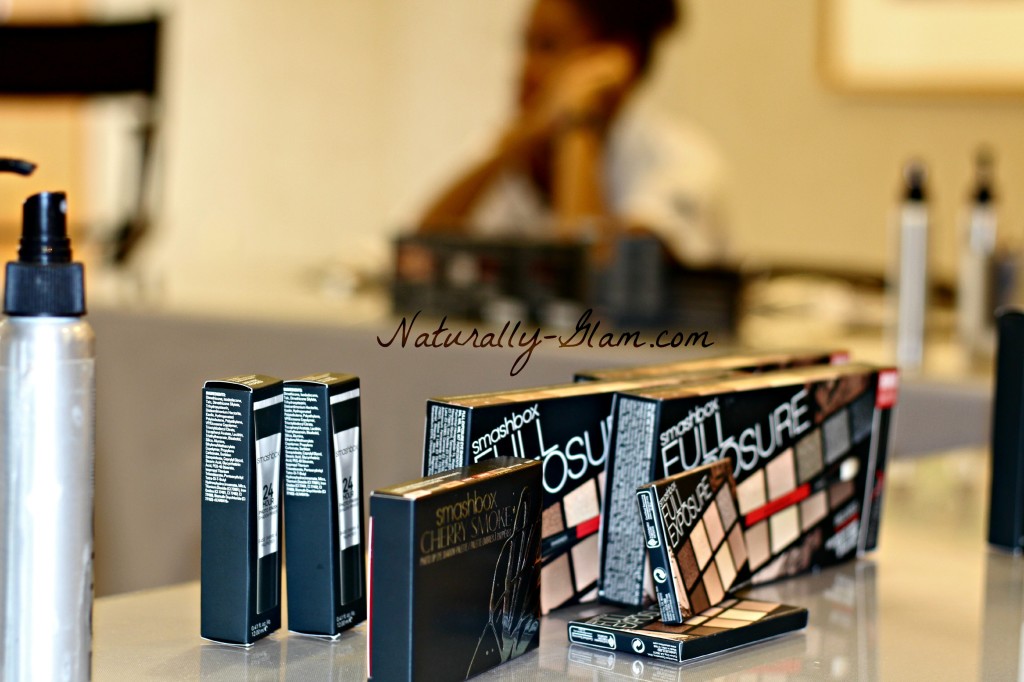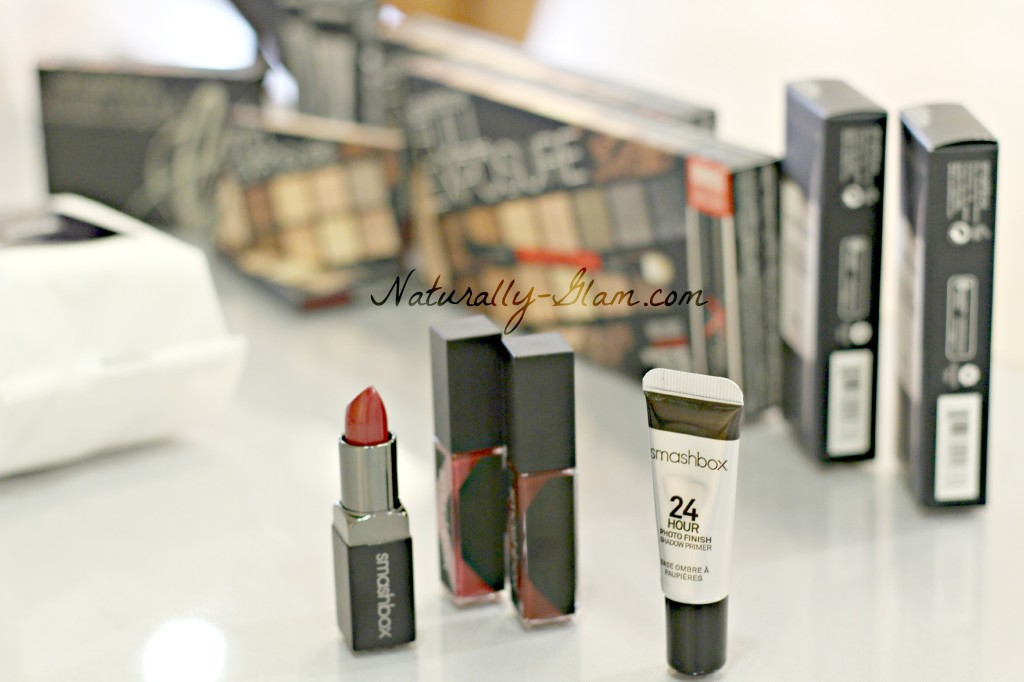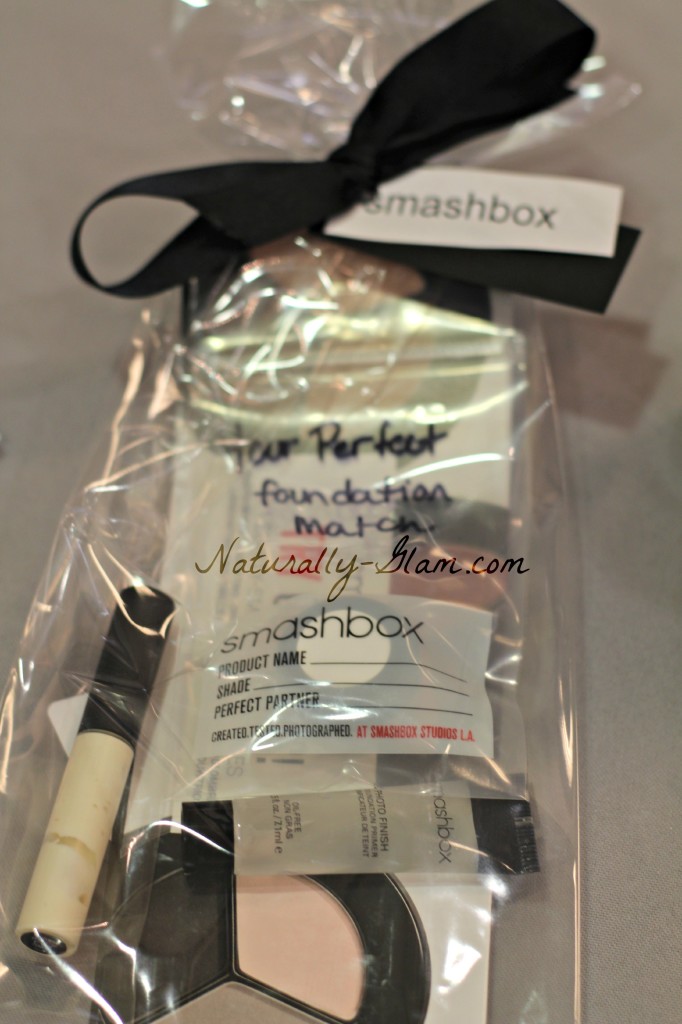 Smashbox Cosmetics makeup artist Aubrena was very skilled and knowledgable, and answered all of our questions. But honestly we didn't have many because she was very good at describing each step and sharing tips and tricks. Here are five tips that I took away from Aubrena when it comes to creating a retro makeup look:
It's okay to apply foundation before eyes. Use a fan brush to sweep away any access from applying eye makeup to keep your foundation flawless.
For a retro look, highlighting and contouring should be more subtle. Apply highlight and brighter blush colors with a fan brush for a lighter application.
Winged liner is a must for a retro glam look. When doing winged eye liner, start with the outline of the eye line first and then fill in.
Lip liner really is important to a great lip. Use a liner color that is close to the lip color for a simple look, or use a slightly darker color for an ombre look.
A matte red lip is a signature of retro makeup looks. The key is to choose a matte lipstick that is still moisturizing.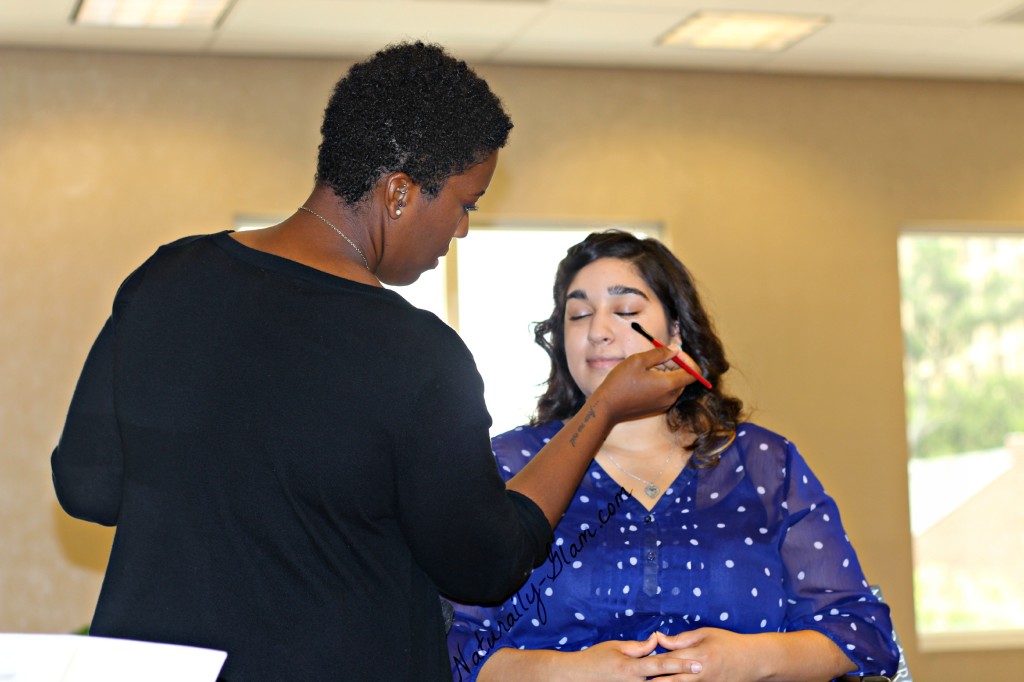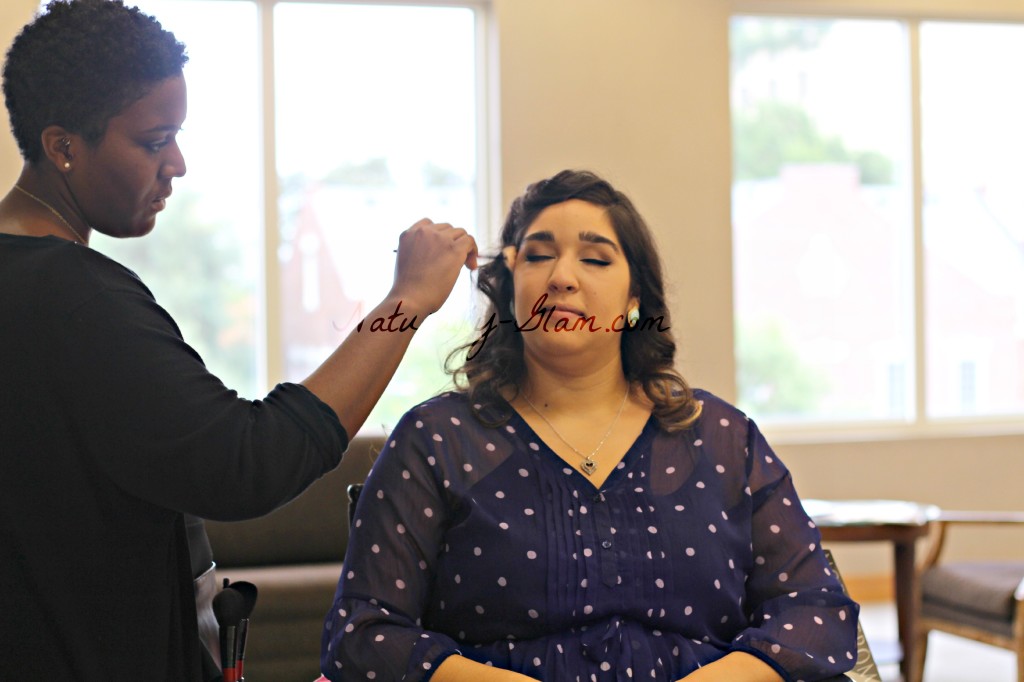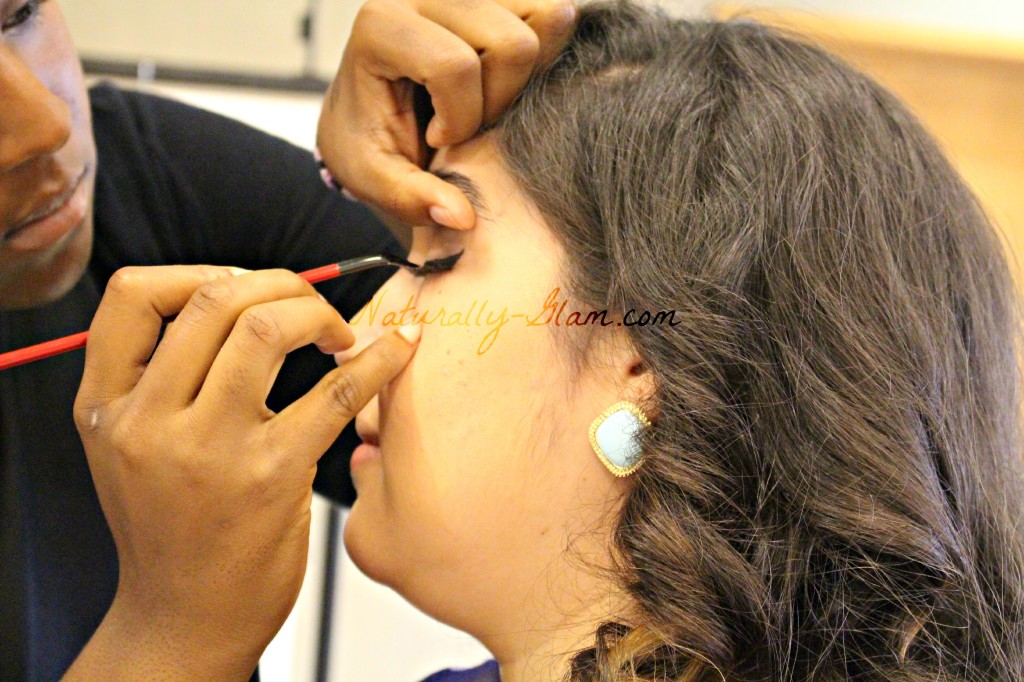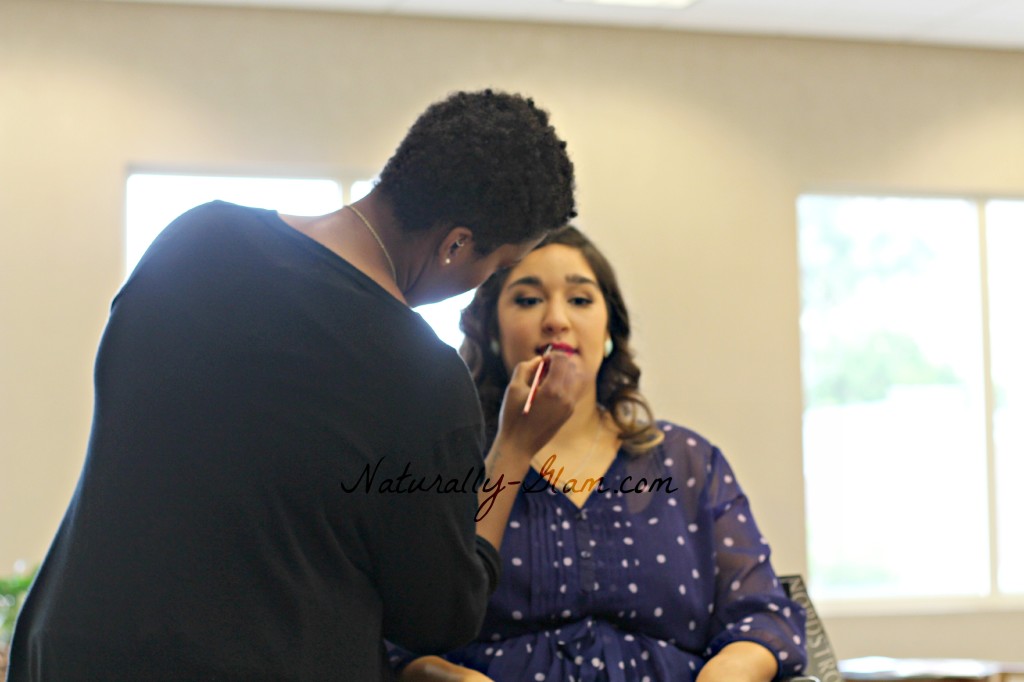 Aubrena used Smashbox Cosmetics to create this every day retro look for Arielle, and it looked amazing! As you can see, Arielle definitely loved this look. We all got to watch it unfold, but she wasn't able to see it until the end. When she finally got to look in the mirror, she was very pleased with how it turned out. Next, Aubrena took us to the Smashbox Cosmetics counter to try out more products. She invited us to make an appointment with her for a one-on-one session, so stay tuned for that here on Naturally Glam, as well as product reviews on the items I received in our goodie bags.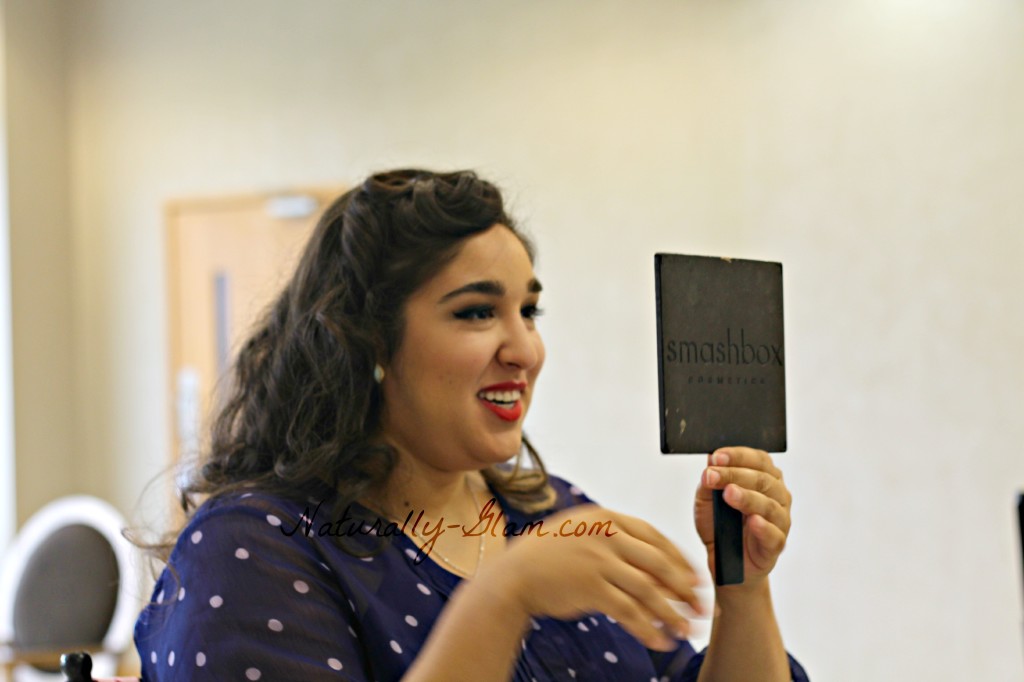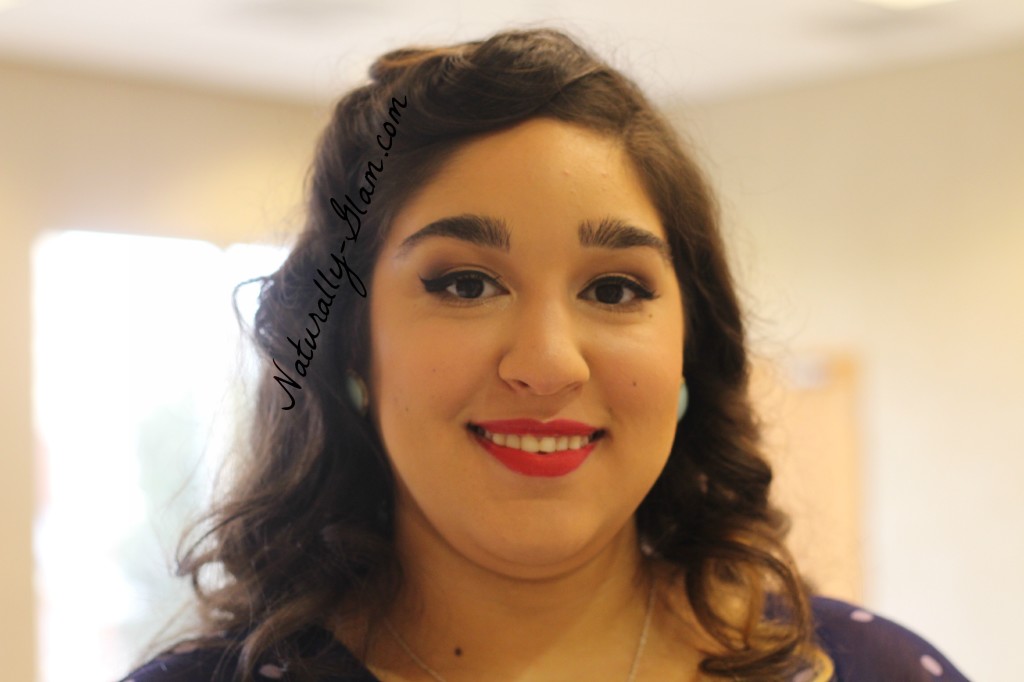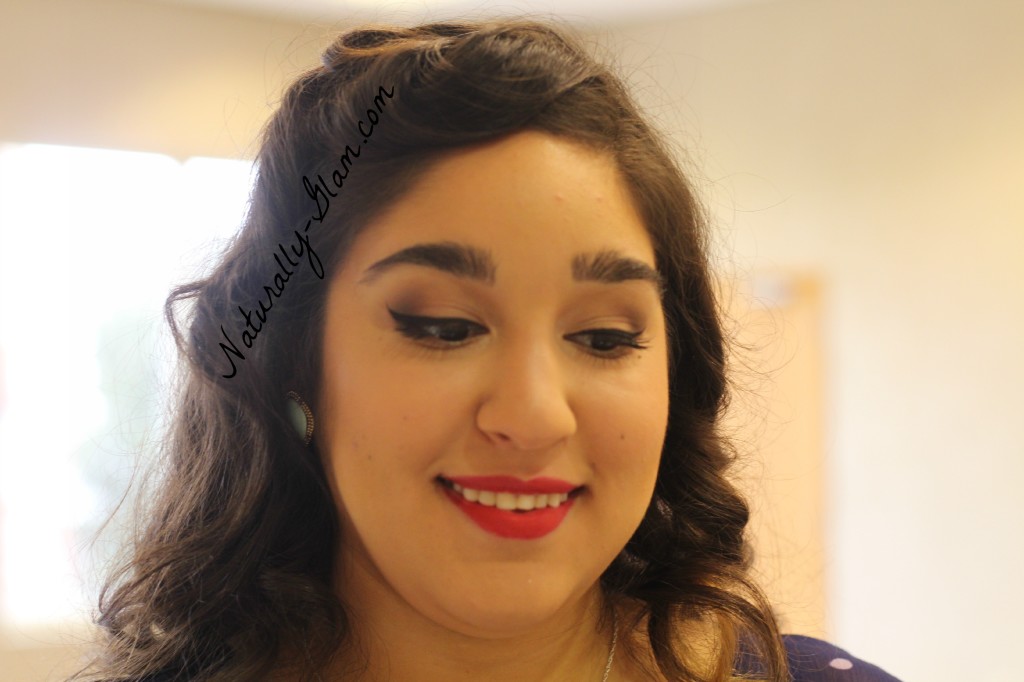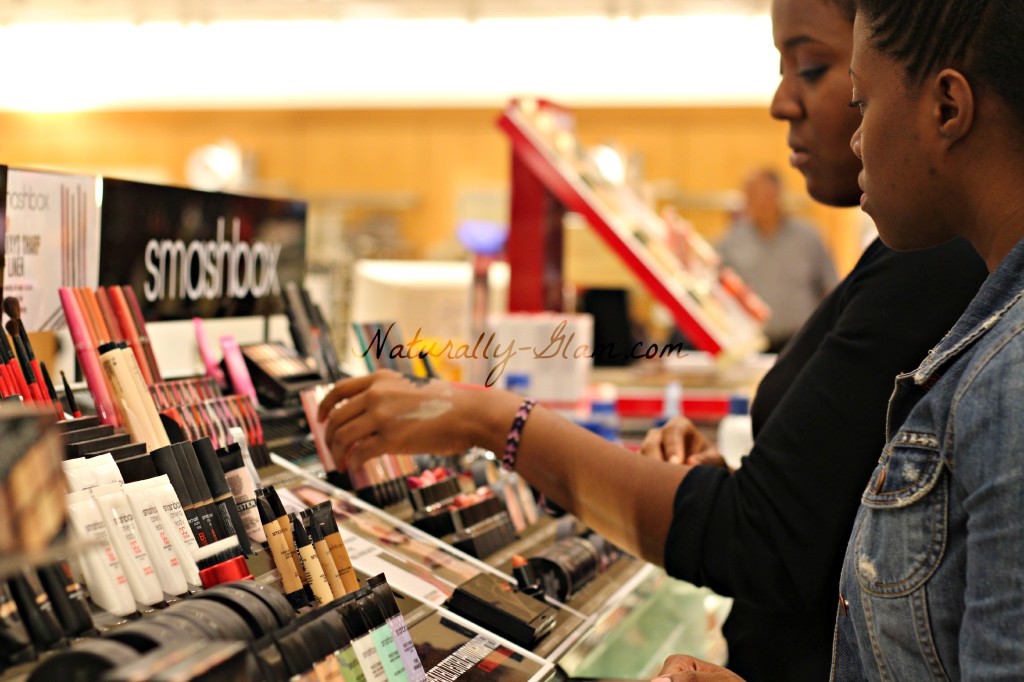 Follow these ladies on IG to keep up with them! Aubrena @aubrena24 | Arielle @ellezmichelle
Have you tried Smashbox Cosmetics? What is your favorite retro makeup tip? Comment and share!