Cue 'Summertime' by Fresh Prince because summer is here, and we have the 90 degrees weather to prove it! For summer, shorts are really not my thing. I prefer dresses because I want clothes with an airy feel. When I wear shorts I feel like I might as well have on jeans. Off the shoulder dresses are definitely on trend this summer, and while prices range, this blog is all about the affordable glam life. So we are sharing some gorgeous, yet inexpensive, off the shoulder dresses that are perfect for the summer.
Double Ruffle One Shoulder Dress
This adorable dress from Ashley Stewart is a summer fav for me. I get so many complements on this dress, and it is very affordable. It's an online exclusive, and it's 40% off right now so it is only $21.80.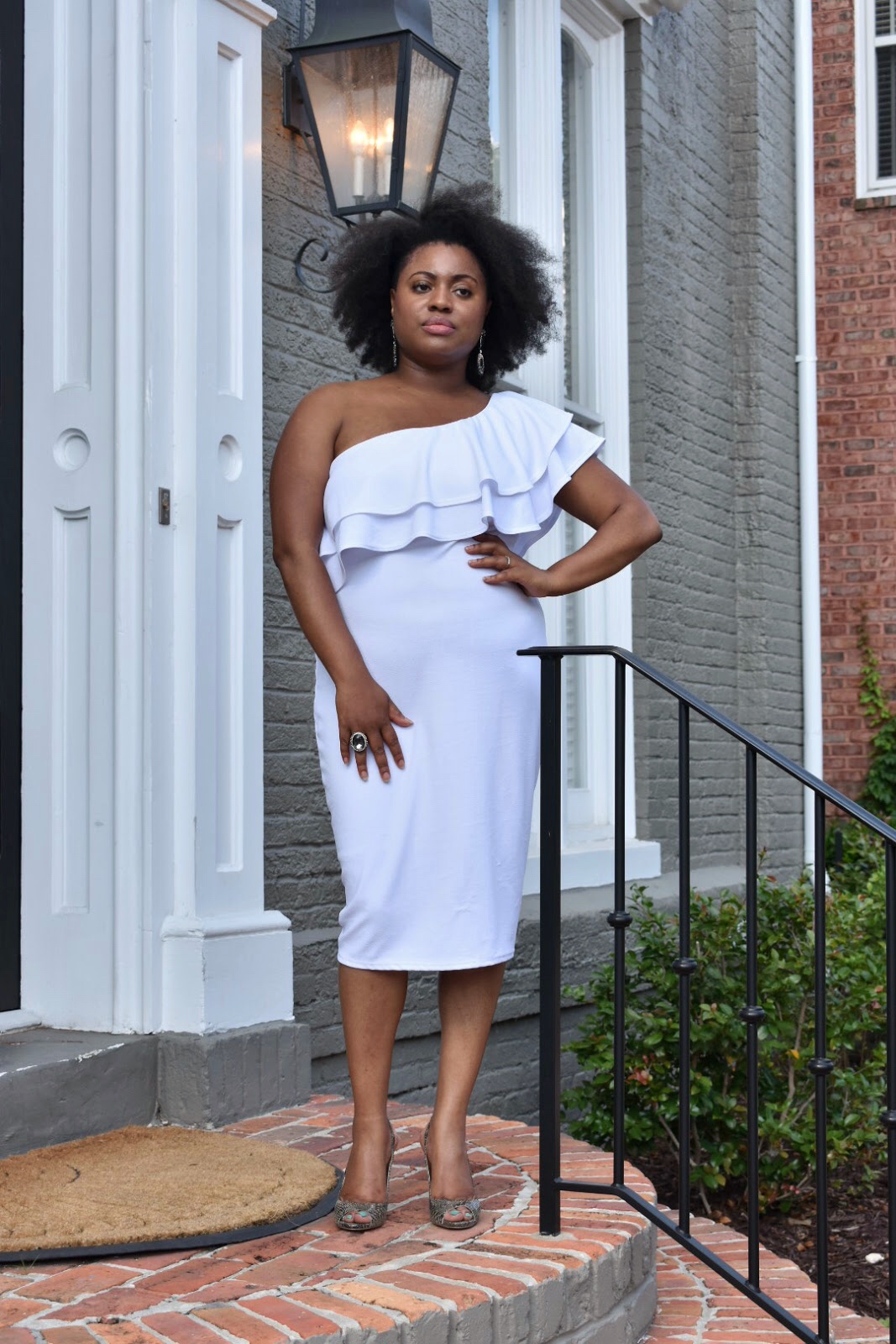 I picked up an off the shoulder romper from Ashley Stewart as well, but it's sold out! Now back to the off the shoulder dresses…
Off the Shoulders Floral Print Mermaid Dress
This maxi dress not only shows off both shoulders, but it is just a summer vibe. The floral print screams tropical island paradise! It's sold out on the site where I purchased it from, but CLICK HERE to see similar styles for the low-low.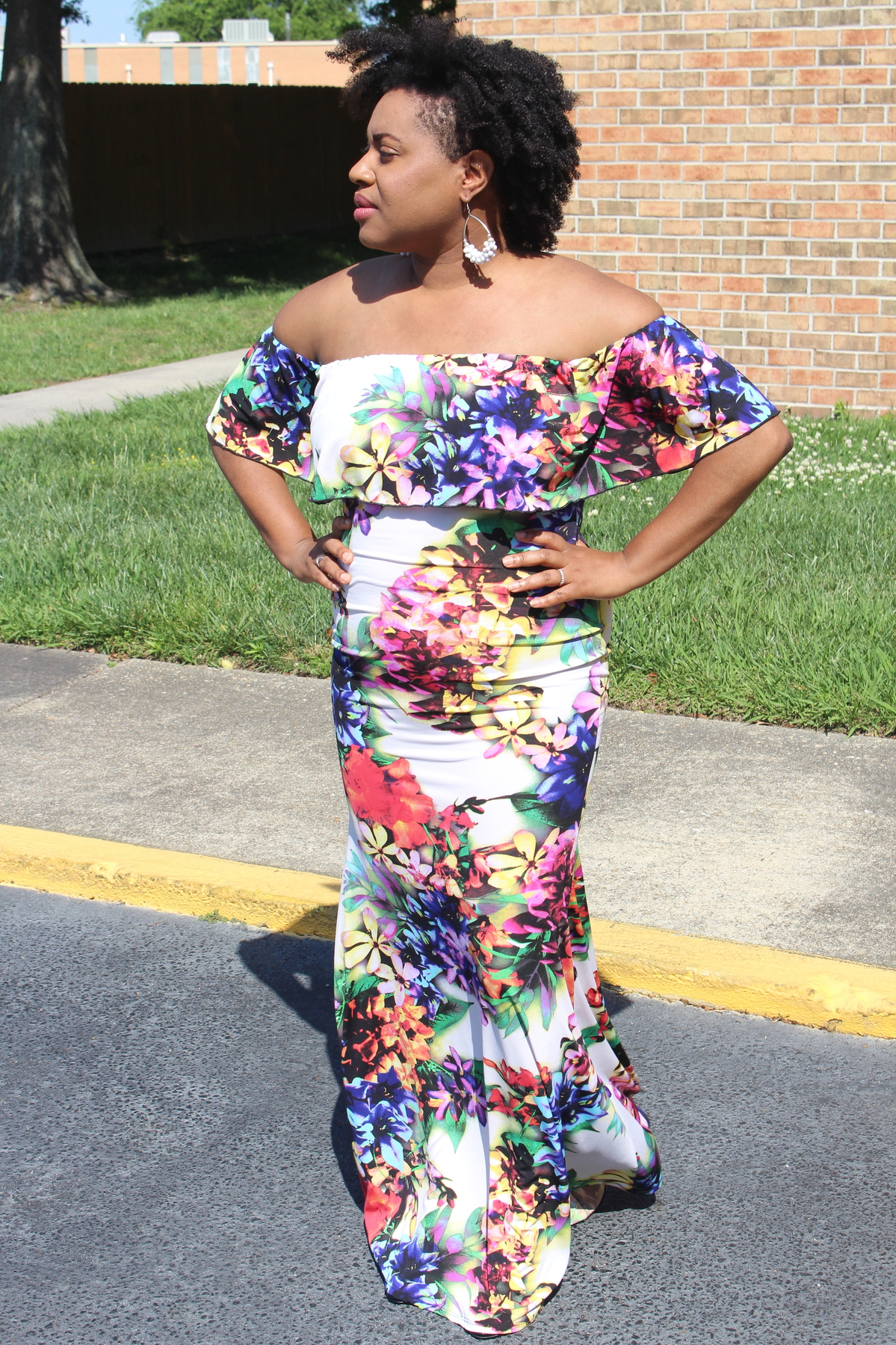 Here are 8 more off the shoulder dresses, all under $20. That's right, under $20!
Are you ready to give a little shoulder action with these off the shoulder dresses this summer? Which style is your favorite?